Nemen hej söndag! Du kom alldeles för fort.
Hur mår ni idag? Jag mår bra med tanke på att jag var ute en sväng igår. Jag behöver bara mina 5 glas coca cola sedan är jag fit for fight igen haha. Vad har ni för er idag? Vi städar! Och tvättar.. Här ska det bli rent! Men det tar väl bara en timma innan vår svarta matta är fullt med ljust hundhår igen hehe. Är det vinterpälsen som fäller nu kanske? För han hårar ovanligt mycket. Försöker borsta honom med jämna mellanrum men det verkar inte hjälpa.
Nu ska jag pallra mig ut på en prommis med lillen. Puss!
// Well hello there Sunday! You came too soon. How are you today? I'm fine even though I went out last night. I just need my 5 glasses of Coke and then I'm fit for fight again haha. What are you up to today? We're cleaning! And doing the laundry. But I guess it will only take on hour until our black carpet is full of dog hair again hehe. Maybe his winter fur is coming off. I try to brush him every now and then but it doesn't help..
Now I'm taking the little one out for a walk. Hugs!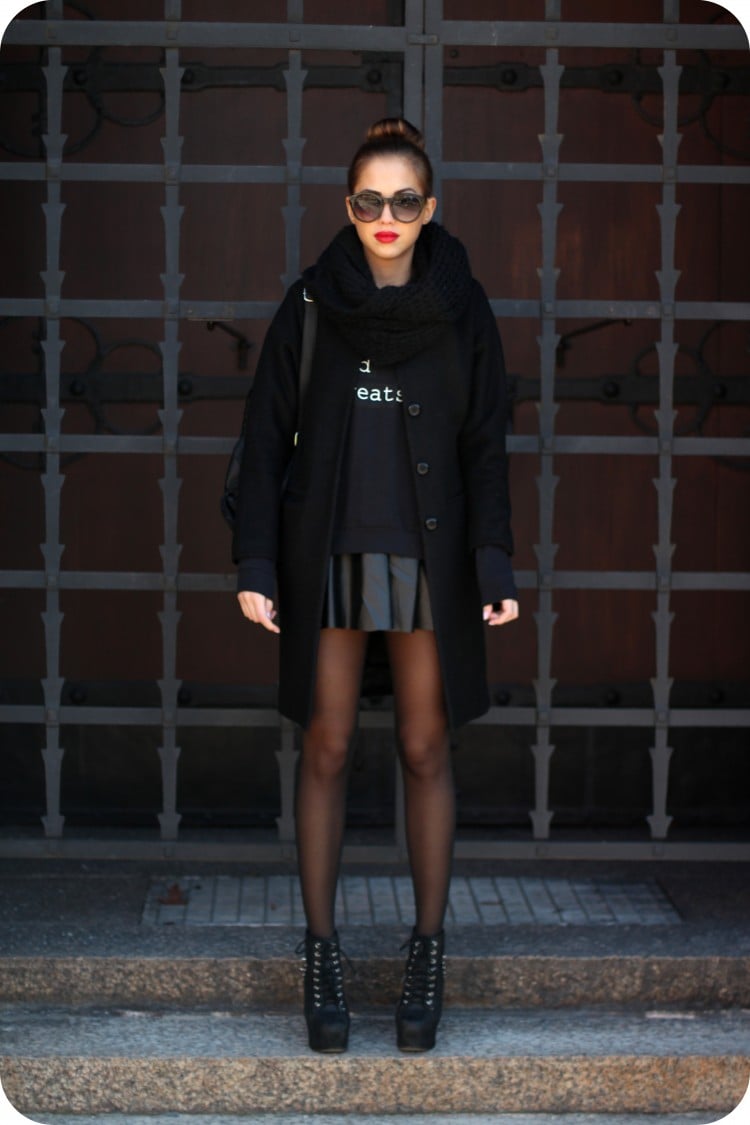 Jag lovar, jag har ytterkläder på mig. Men jag tar gärna av mig dem för bildernas skull.

I promise, I do wear a jacket. But I prefer to take it off for the pictures.