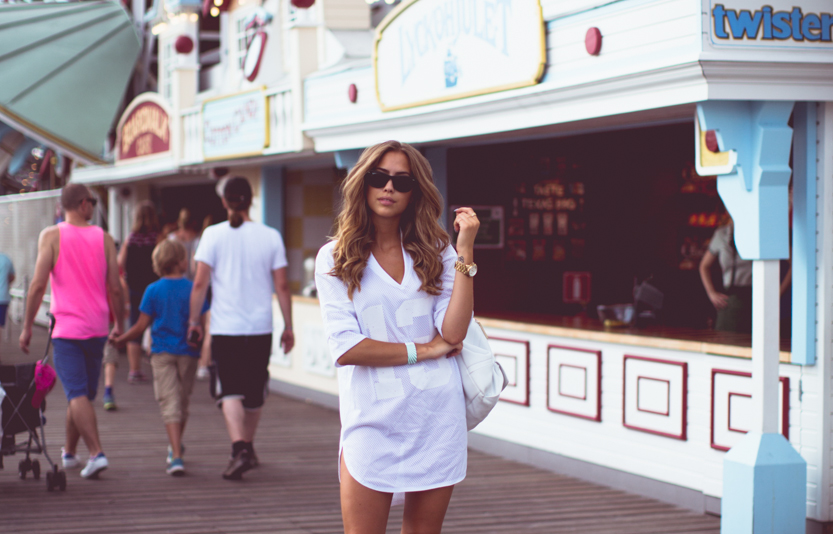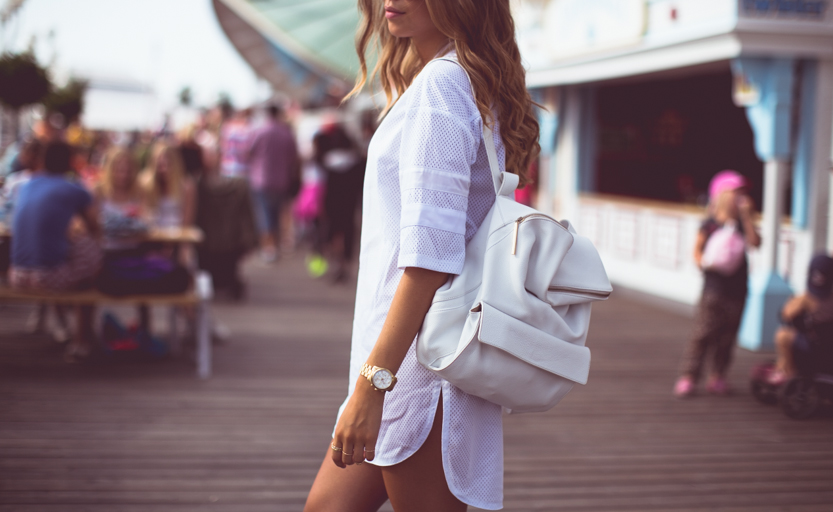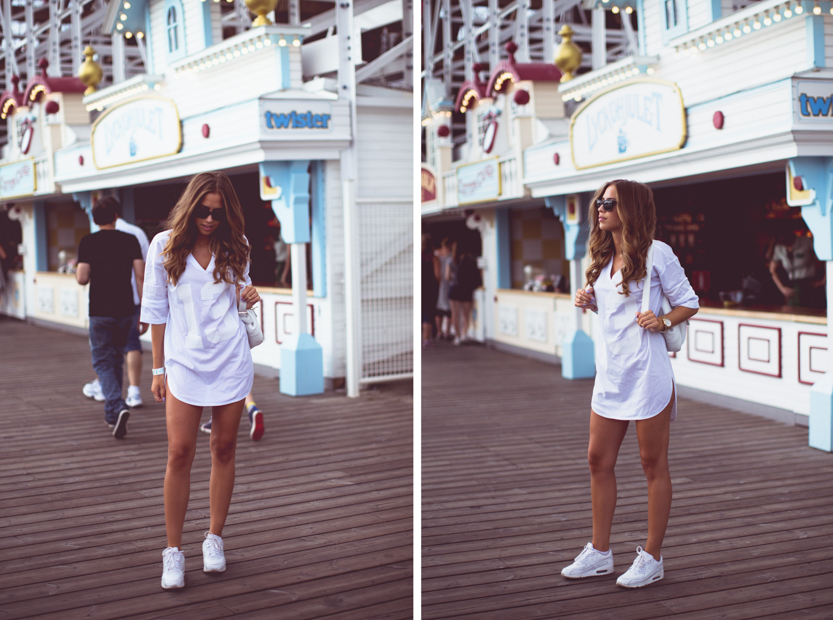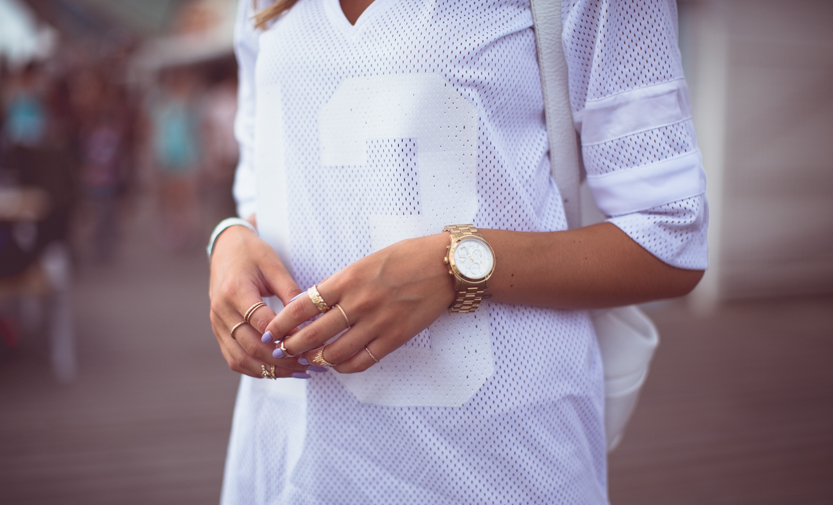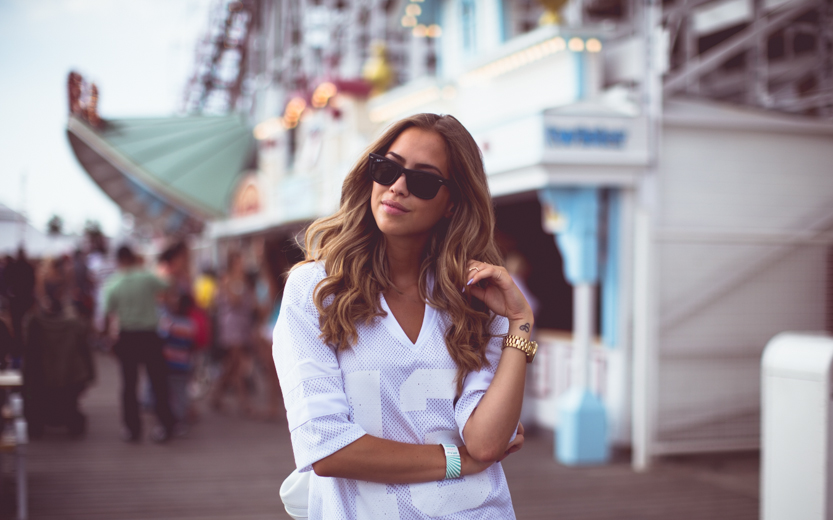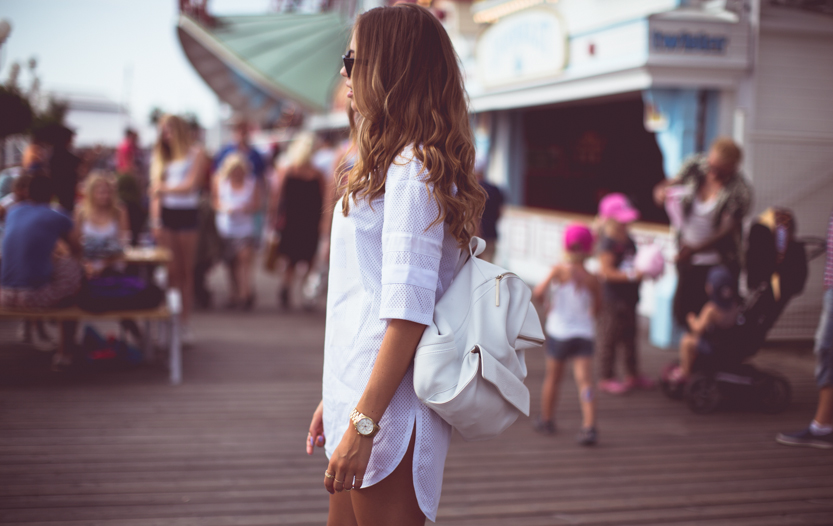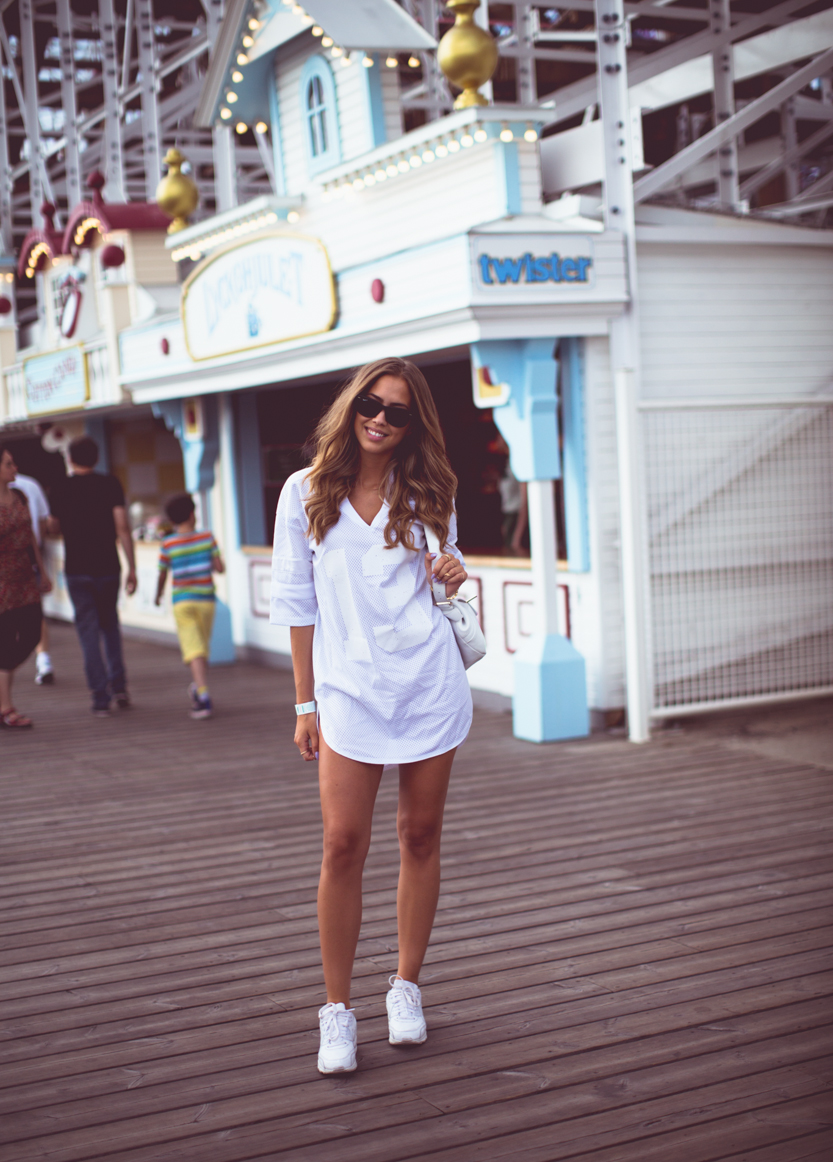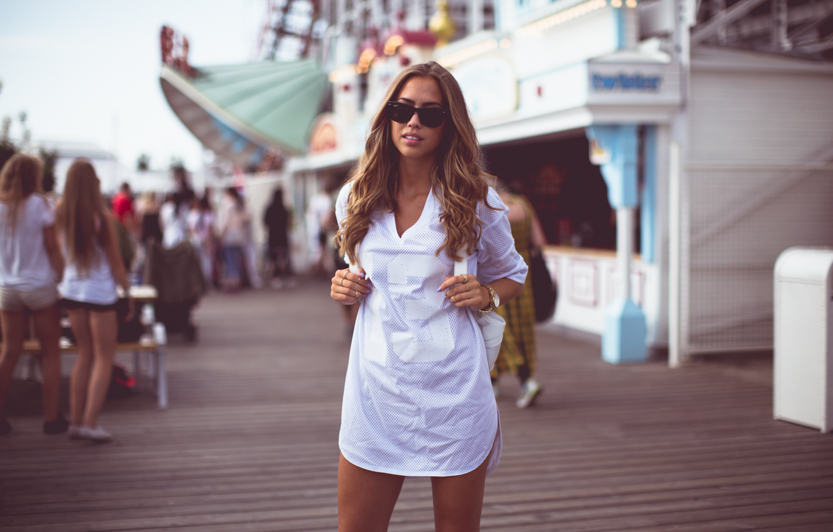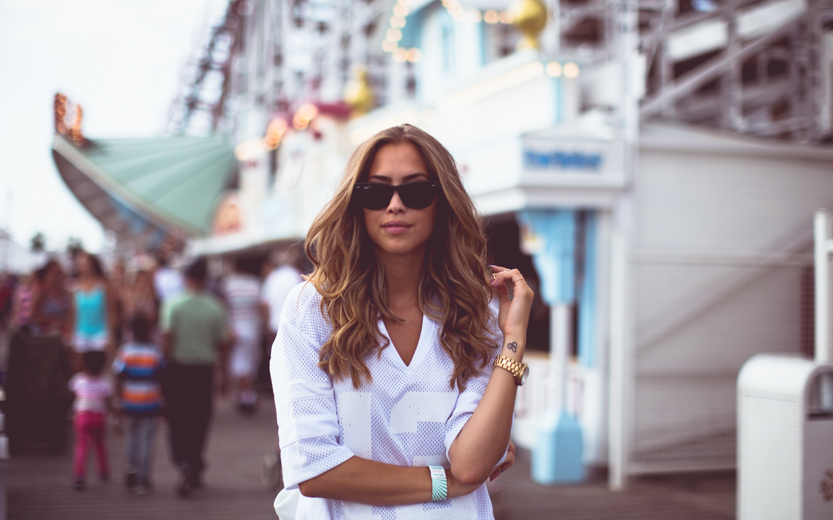 Shirt from Fanny Lyckman for Estradeur // white Air Max 90's // bag from Whistles // Michael Kors watch // new leather RayBan wayfarers
Haha såg nu att jag råkat döpa en av bilderna till "bigshit" istället för "bigshirt".. ;P Såhär såg jag ut igårkväll när vi var på Gröna Lund! Det var så jäääkla varmt (klagar INTE!!), fast jag var byxlös haha. Men kul hade vi!
Imorgon är jag borta på plåtning hela dagen så idag är det full rulle kan jag lova. Både med IvyRevel (just nu förbereder vi för vår höstplåtning, samtidigt som vi jobbar med SS15) och med en hel del jobbsamarbeten (bloggen/insta) som jag har på g med ett gäng varumärken. Och så ska jag få upp lite inlägg också! Det känns som att jag hela tiden jobbar med 70 olika saker. Bara att gå igenom/välja ut dessa bilder, redigera dem (använder mig av Lightroom) och skriva det här inlägget tog mig nästan 3 timmar. 3 timmar som jag känner att jag kunde ha jobbat på istället, men jag måste försöka se bloggen som ett jobb också även om det är svårt. Bloggen är ju min kompis liksom, har gjort det 1/3 av mitt liv. Iallafall, det jag ville säga var att det tar mycket mer tid än vad man tror! Förstår inte hur jag förut hann göra 6 inlägg per dag. Men då gjorde jag ju inget annat heller..
Ok nu ska jag springa iväg och köpa lunch, rasta vovven och sedan måste jag sätta mig och förbereda för ett möte vi grundare av IvyRevel har i eftermiddag. Ha en bra dag! Puss!
// Haha I noticed I named one of the photos "bigshit" instead of "bigshirt".. ;P This is what I looked like last night when we were at Gröna Lund! It was sooooo freaking hot (I'm NOT complaining!!), even though I had no pants haha. But it was fun!
Tomorrow I'll be shooting all day so today I've got a lot of work. Both with IvyRevel (right now we're preparing our fall shoot, and working with SS15 at the same time) and with a lot of collaborations (blog/insta) I've got coming up with a bunch of brands. And I'll make sure to do some posts as well! It always feels like I'm working with 70 different things. Just to go through/pick out these photos, edit them (I use Lightroom) and write this posts took me almost 3 hours. 3 hours I feel like I could have used for work instead, but I have to try to see my blog as a job too even though it's hard. I mean my blog is my buddy, I've done this 1/3 of my life. Anyways, what I wanted to say was that this takes more time than you think! I don't understand how I used to be able to do 6 posts a day. But back then blogging was like the only thing I was doing..
Ok now I have to go and buy some lunch, take a walk with my dog and then sit down and prepare for a meeting us founders of IvyRevel are having this afternoon. Have a great day! Kisses!