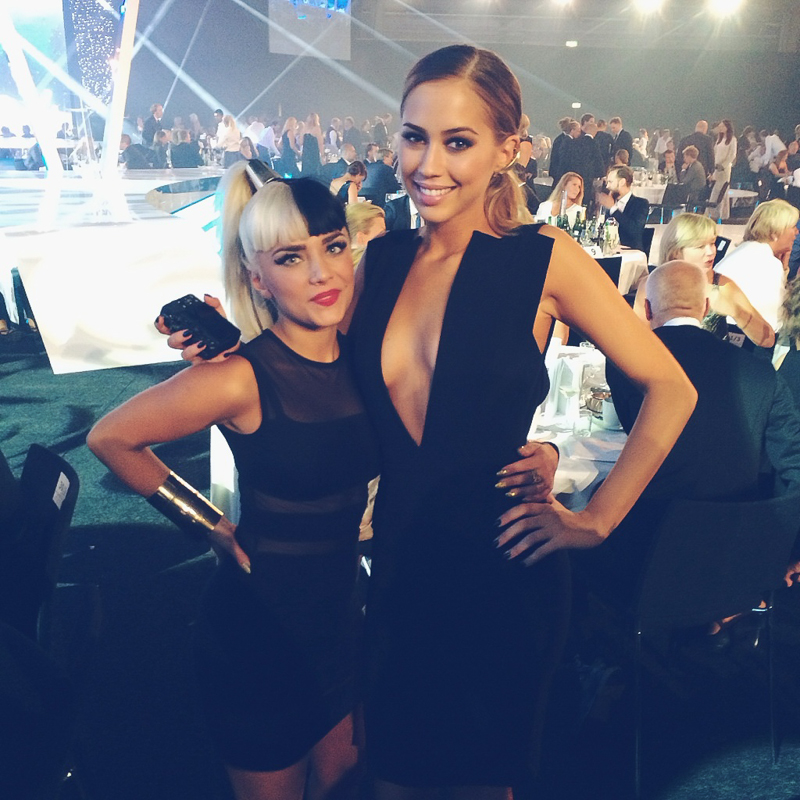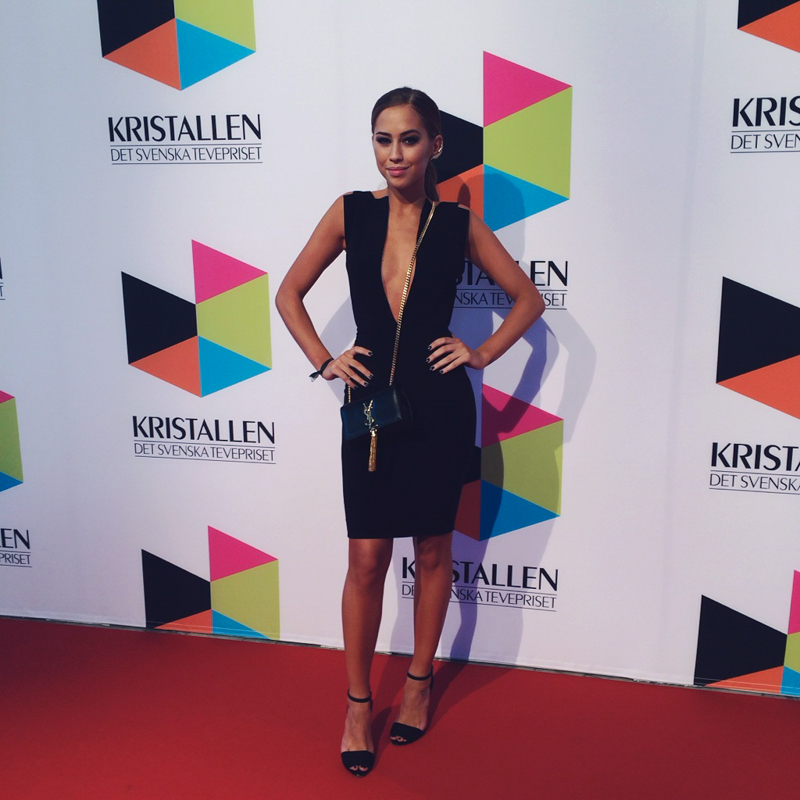 Fick många frågor om klänningen jag bar på Kristallengalan. HÄR hittar ni den! Väääldigt djup urringning som ni ser så jag fick tejpa (fashion tape) över hela tuttarna för att hålla tyget på plats. :-)
Hej måndag förresten! Är stressad som ett as, har så jäkla mycket jobb både idag och imorgon. Mycket olika saker som ska göras och jag har satt typ trettio alarm på mobilen för att komma ihåg allt haha. Men hårt arbete lönar sig, så på onsdag åker vi till London för lite party med Rita Ora och Adidas!
// I got a lot of questions about the dress I wore to Kristallengalan. HERE you have it! The V-neck is veeeery deep as you can see, so I had to use fashion tape all over my boobs to keep the fabric in place. :-) Hi Monday btw! I'm so stressed to day, I've got so much work to do today and tomorrow. I have a lot of things that needs to be done and I've put like 30 alarms on my phone to remember everything haha. But hard work pays off, so on Wednesday we're going to London to party with Rita Ora and Adidas!