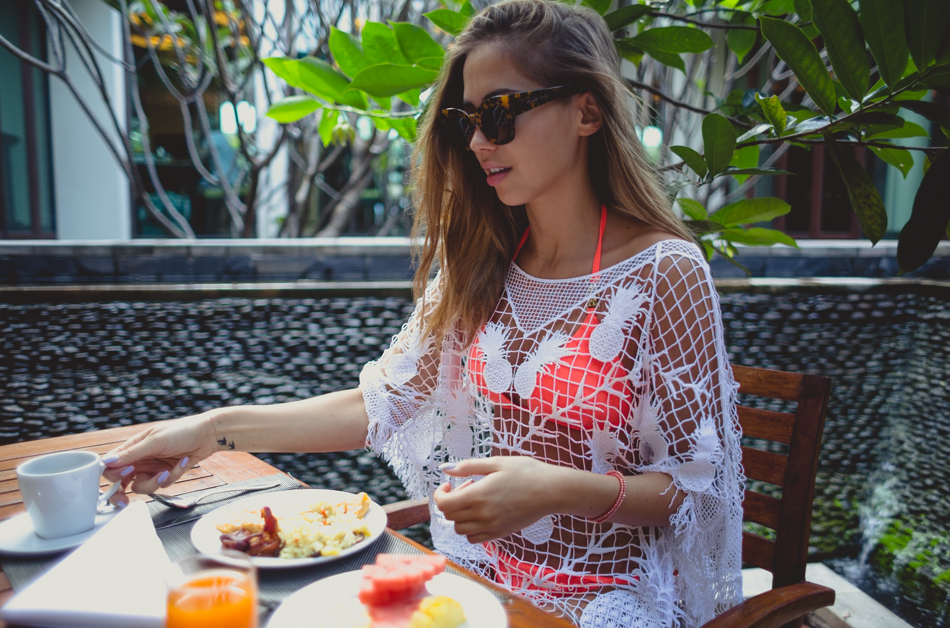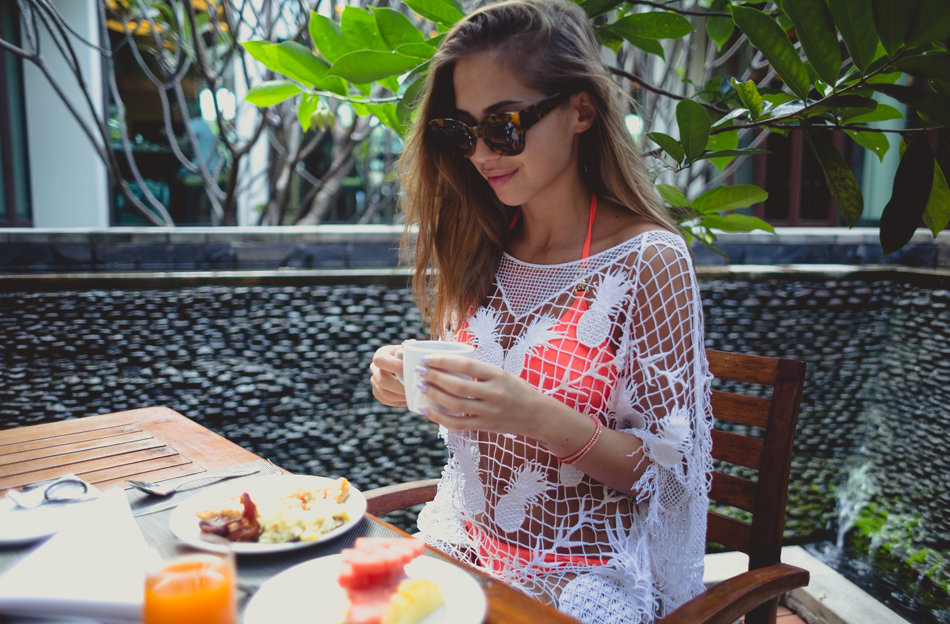 Asså frukosten här! MUMS!! Äter fried rice, bacon, omelett, frukter & färskpressad juice varje dag. :-) Till lunch blir det antingen chicken satay eller pizza, när vi hänger här på hotellet alltså. Igår blev det bara frukter till lunch för det var det enda vi hade med oss. Kanske det berodde på att det var en hel del vågor men det fanns inte en enda matbåt (på Poda Island) som förut. Så när vi kom tillbaka till Ao Nang tog vi varsin nutellapannkaka innan massagen.
Tidsinställde detta imorse eftersom att vi är 6 timmar före er. När det här kommer upp ligger vi nog på stranden och njuter! :-)
// Seriously the breakfast here! YUM! I eat fried rice, bacon, omelett, fruits & fresh juice every day. :-) To lunch I take chicken satay or pizza, when we hang out here at the hotel. Yesterday we had only fruits for lunch because that's the only thing we brought with us. Maybe it was because of the waves cause there was no food boat at all (at Poda Island) like it used to. So when we got back to Ao Nang we ate nutella panncakes before our massage.
I schedule this post this morning since we're 6 hours a head of you. When this is published we are probably at the beach enjoying life! :-)