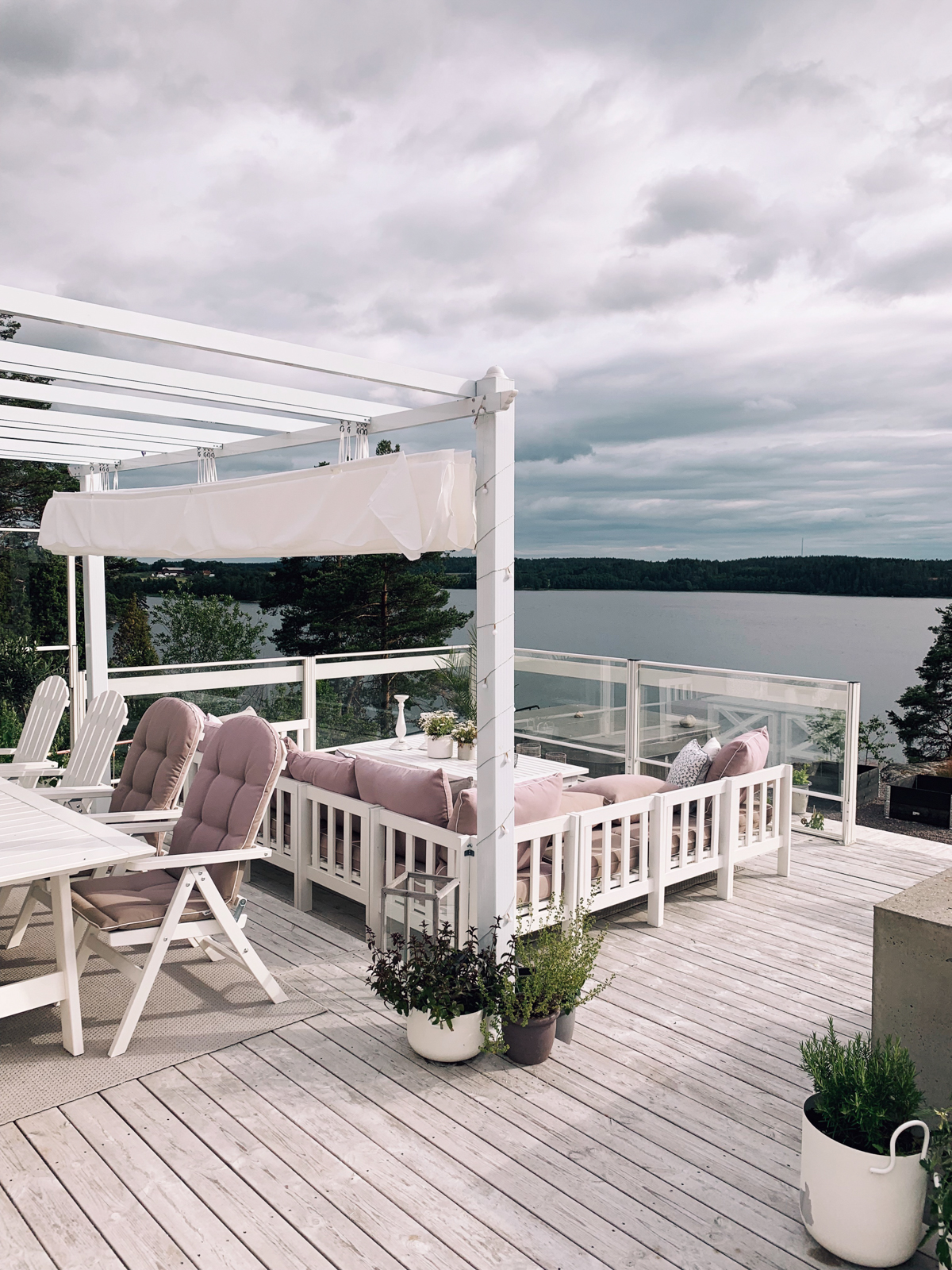 Lilla familjen har åkt iväg på sin första semester!! Normalt hittar man mig och Aleks någonstans i södra Europa under sommaren, men eftersom att Nikola var beräknad till juni så kände vi att det inte riktigt skulle gå i år. Men något ville vi göra ändå, så vi började kolla på att hyra ett hus någonstans ute på landet! Fortfarande rätt nära Stockholm så att vi kunde ta bilen in till BVC om det behövdes (vilket visade sig stämma, imorgon har han sitt 4-veckors besök hos läkaren!) så vi hamnade här, utanför Trosa i ett underbart hus vid vattnet! Kolla bara vilken magisk altan.
Här kommer vi bo i 2 veckor och bara ta det lugnt, gå promenader ute i naturen, bjuda över vänner på grillning och spel och förhoppningsvis sola och bada (kanske jag också hinner bada om jag slutar blöda) om vädret tillåter. :-)
// The little family has gone on their first vacay!! Normally you find me and Aleks somewhere in south of Europe during summer, but since Nikola was due in June we felt that it wouldn't be possible this year. But we still wanted to do something, so we started to look at houses to rent somewhere out on the country side! Still close to Stockholm so we could take the car to Nikola's doctor in case we needed it (which turned out to be correct, tomorrow he has his 4 week's visit at the doctor!) so we ended up here, outside Trosa in a wonderful house by the lake! Just look at this amazing terrace.
We will live here for 2 weeks and just relax, go on walks out in the nature, invite friends over for some bbq and games and hopefully tan and swim (maybe I also get to swim if I stop bleeding) if the weather allows. :-)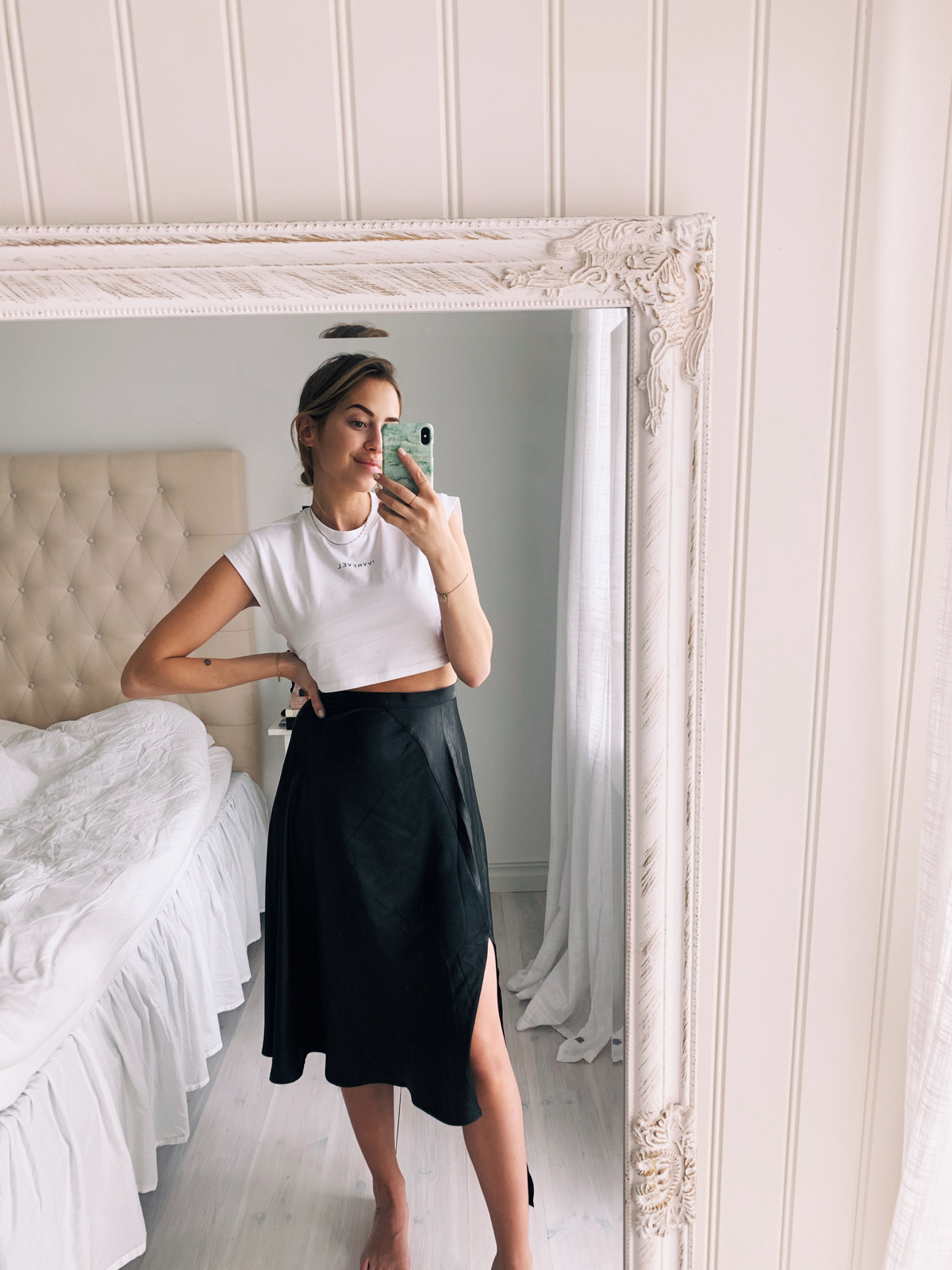 Det här huset är så himla fint. Tog en liten bild i spegeln för att visa er dagens outfittis! Kjol från Adoore, top från Ivyrevel, och såklart tjocktröja på det eftersom att det var kallt idag. Aleks sa att det är kallaste juli på många många år haha, stämmer det? Fan juni som var så varmt, men då var jag höggravid (och svettig) och sen nyförlöst (och hade ont) så spenderade mycket tid inne.
// This house is so pretty. Took a little mirror selfie to show you today's look! Skirt from Adoore, top from Ivyrevel, and of course a sweatshirt on top of that since it was cold today. Aleks said it's the coldest July in many many years haha, is that correct? Damn it, June was so hot, but at that time I was super pregnant (and sweaty) and then I gave birth (and were in pain) so I spent a lot of time indoor.
Vi åkte in till Trosa för att storhandla och gick även en liten promenad. Så mysigt och fint där! Och ja, Mani är såklart med! Heeeela familjen. :-)
Förresten, har ni något tips på saker att göra/se/äta här i närheten så tar vi gärna emot det!
// We drove into Trosa to buy groceries and we also took a little walk. So cozy and pretty there! And yes, Mani is with us of course! The whooooole family. :-)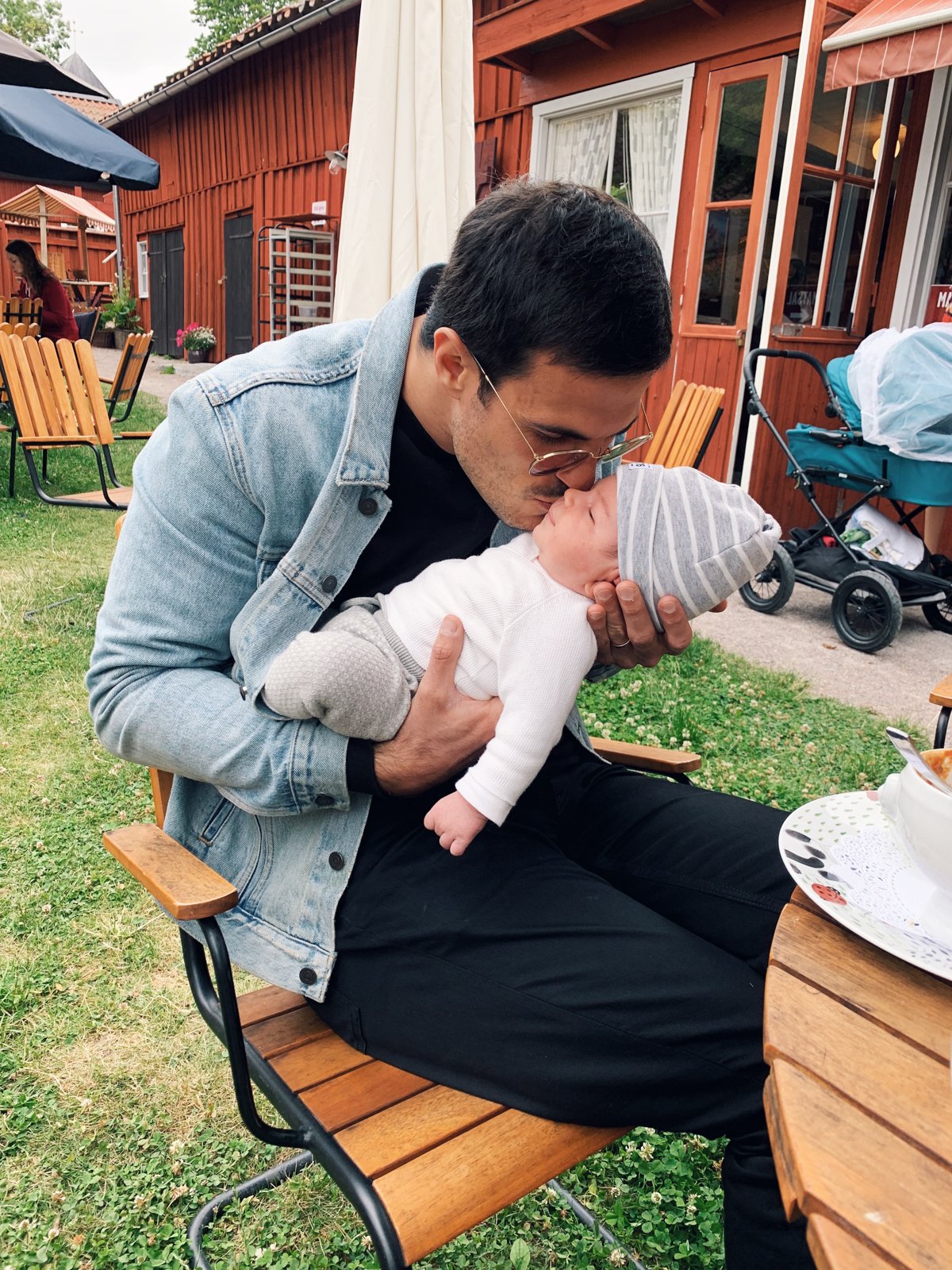 Lunchstopp på ett café och pappa passar på att pussa på lillen när han är vaken. <3
// Lunch stop at a café and daddy takes the chance to kiss on the little one while he's awake. <3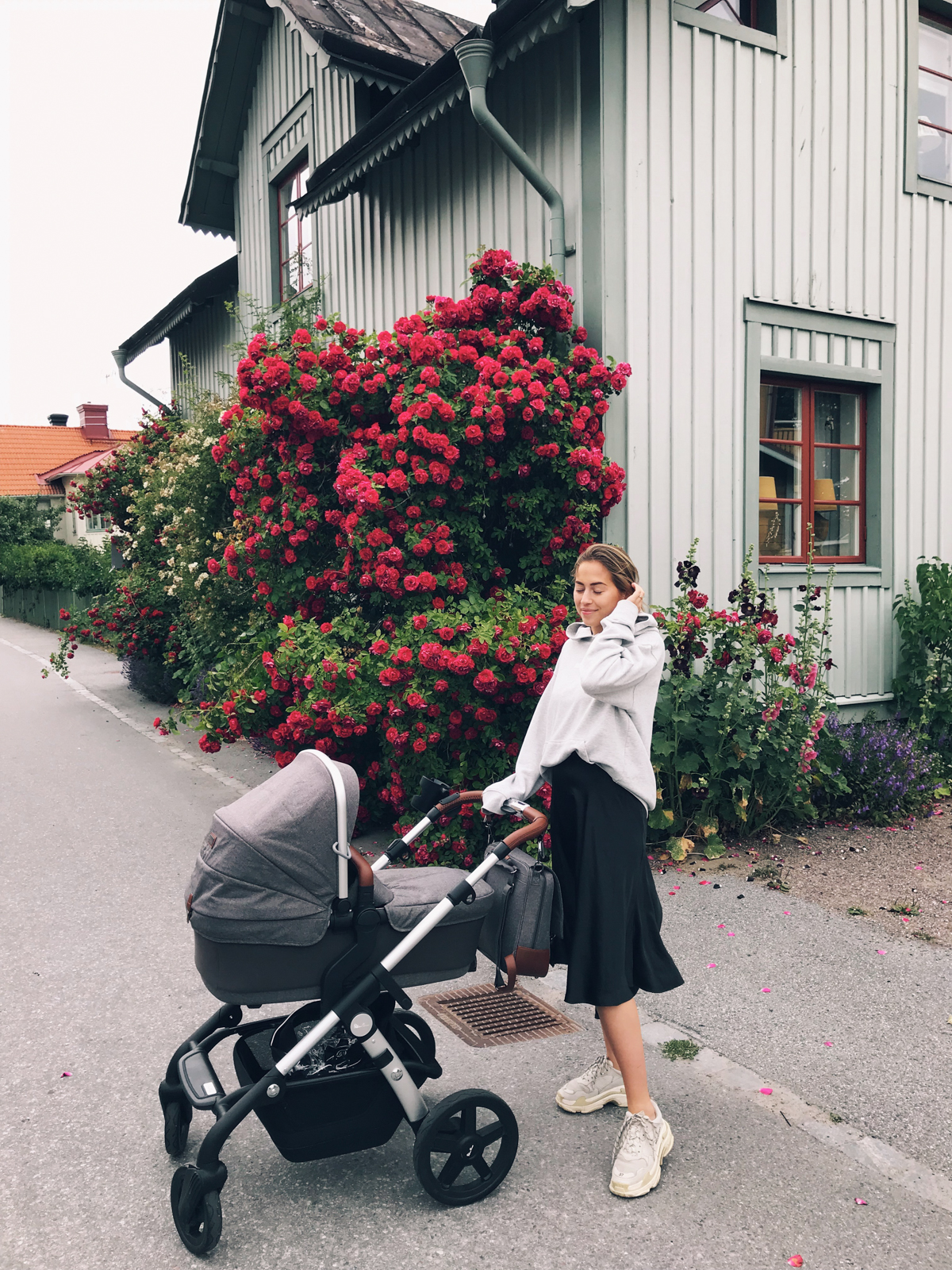 Bad Aleks ta en liten bild på mig men jag blundade på alla…. Aja, fullt med blombuskar i Trosa. Så gulligt.
// I asked Aleks to take a little photo of me but I had my eyes closed on all of them…. Anyway, lots of flower bushes in Trosa. So cute.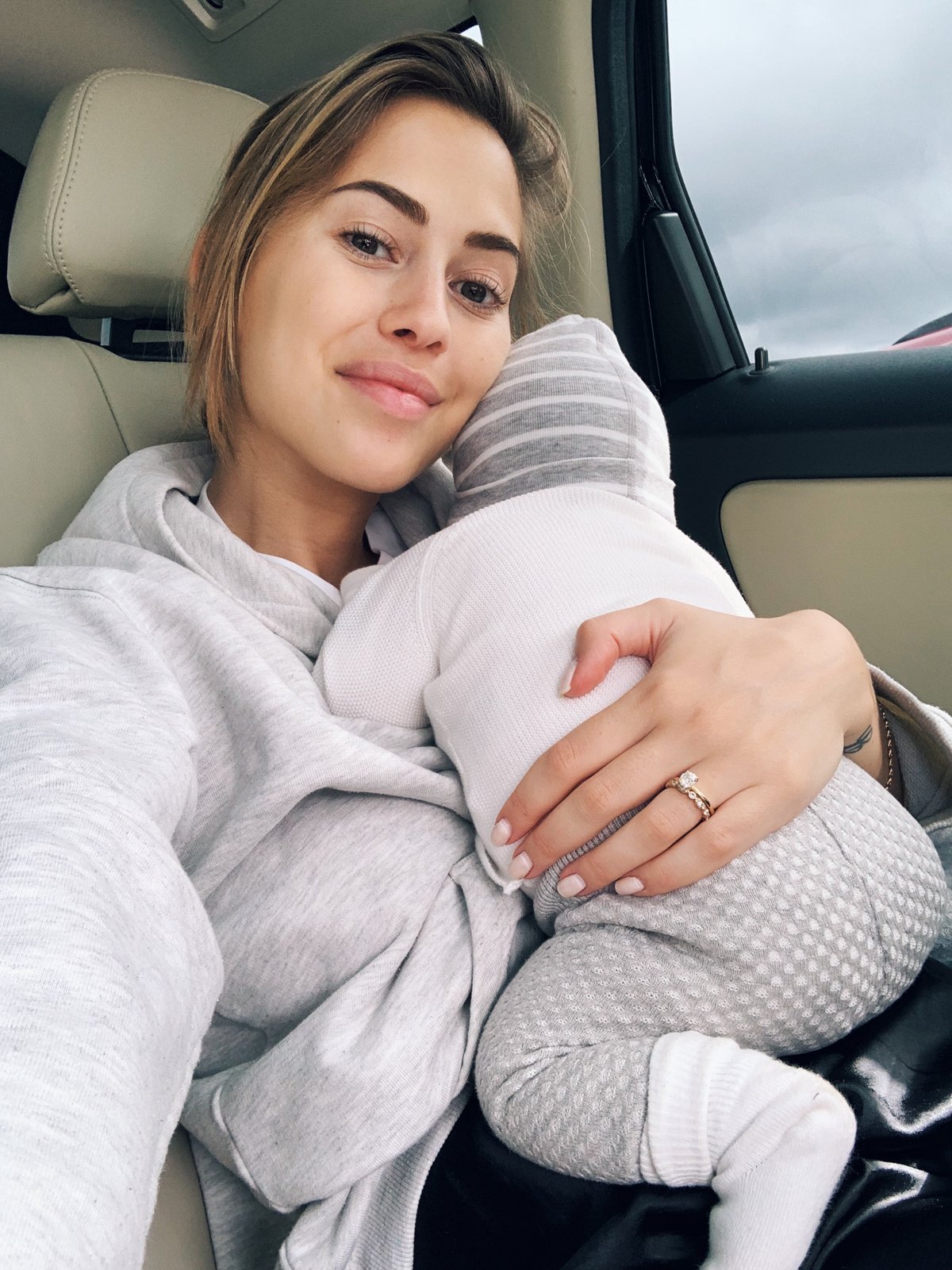 Påväg hem stannade vi vid Ica:n för att storhandla allt vi behöver här men när vi var påväg att lyfta ur babyskyddet så vaknade Nikola och ville ha mat, så det var bara för mig att stanna i bilen och dra fram patten och så fick Aleks handla allt själv. En av de största förändringarna med att bli förälder, man får anpassa allt efter barnet hehe. Men man vänjer sig väldigt snabbt med att inte längre sätta sig själv först.
Och jäklar vad Aleks handlade, jag hann liksom sitta där och kolla på min 40 minuters långa förlossningsvideo (den är snaaaart helt klar!) innan han kom tillbaka.
// On our way home we stopped to buy all the groceries we need here but when we were about to take out the baby car seat, Nikola woke up and wanted food. So I had to stay in the car and bring out the boob and Aleks had to do the shopping alone. One of the biggest changes when you become a parent, you have to adapt everything after the baby's needs hehe. But you get used to not putting yourself first really fast.
And damn he bought so much stuff, I even had the time to watch my 40 minute long birth video (it's aaaalmost done!) before he came back.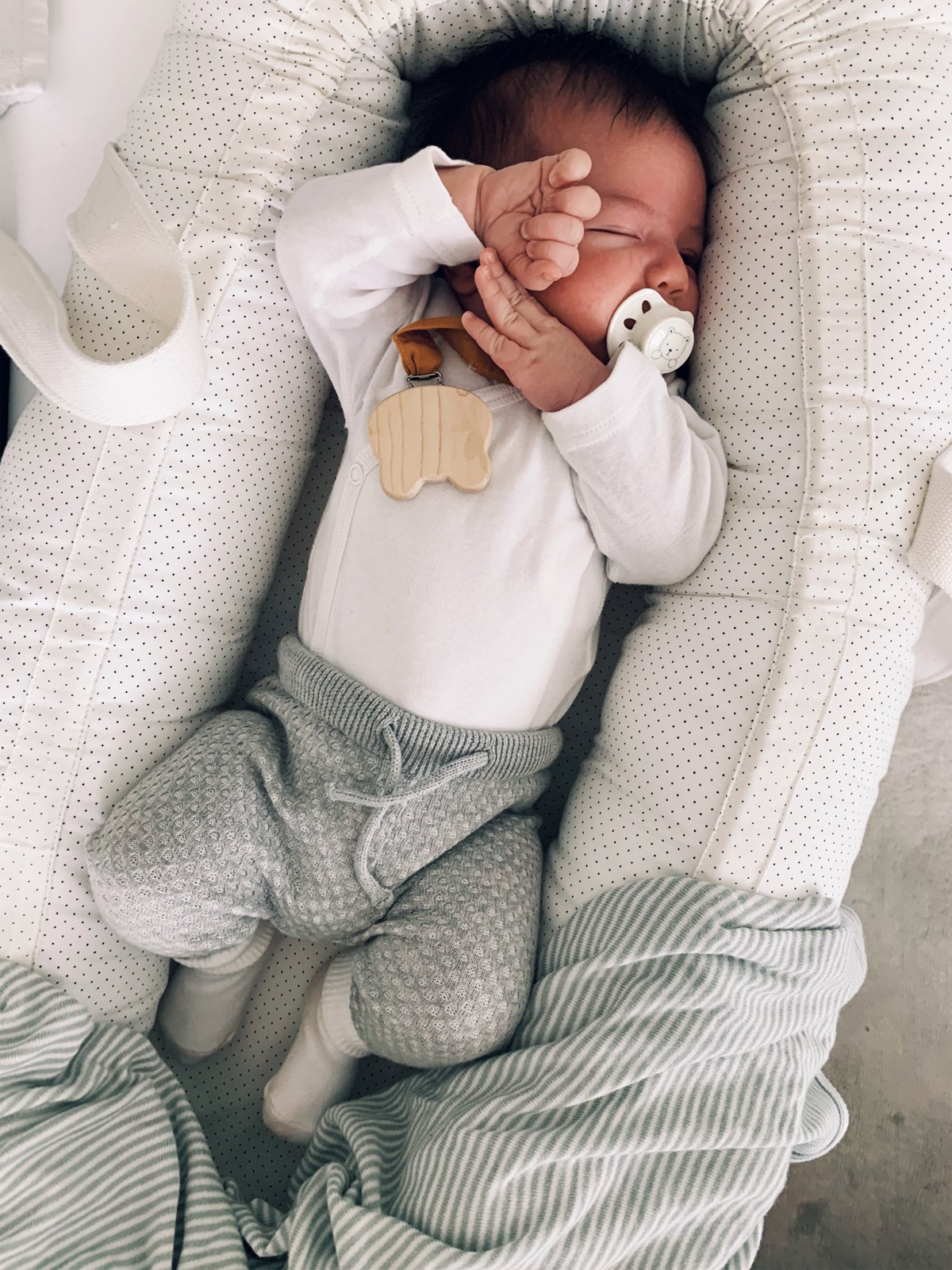 Nu ligger Niko och sover på pappas bröst och jag sitter och äter kakor och bloggar. Mani ligger och sover med huvudet på min fot. Så skönt att vara här och bara koppla av. Största dilemmat nu är liksom om vi ska grilla ikväll eller om vi bara ska käka något enkelt som typ makaroner och köttbullar, hehe. Sen ska vi iallafall titta på några avsnitt av Stranger Things!
Puss hjärtan, hoppas ni har haft en fin dag. <3
// Now Niko is sleeping on daddy's chest and I'm sitting here eating cookies and blogging. Mani is sleeping with his head on my foot. So nice to be here and just relax. Our biggest dilemma now is if we should cook on the grill tonight or if we should just eat something simple such as pasta and meatballs, hehe. For sure we're gonna watch a few episodes of Stranger Things though!
Hugs babes, I hope you've had a nice day. <3