Jag och Aleks har nästan alltid firat alla hjärtans dag på något sätt, han var ju ändå Mr Valentine på bloggen i början haha. :-) Veckan innan så var det årsdagen för när vi träffades (nu 12 år sedan!! herre vad fort åren går) men på den dagen gjorde vi inget eftersom att det var en tisdag, så vi kände att vi ändå borde hitta på något på alla hjärtans dag i år. Speciellt nu med en till liten bebis på väg, vem vet när vi kommer kunna dra iväg på dejt bara vi två igen?
Iallafall, vad behövde vi mest av allt? En trött höggravid mamma och en trött pappa som tar varje tidig morgon?
// Aleks and I have always celebrated Valentines day in one day or another, after all he was called Mr Valentine at the blog back in the days haha :-) Last week was the anniversary of the night where we first met (12 years ago now!! time really flies) but we didn't do anything special that day since it was a Tuesday, so we decided to do something nice at Valentines day. Especially now with a baby on the way, who nows when we'll be able to have date night again?
Anyway, what did we need most of all right now? A tired pregnant mother and a tired dad who gets up super early every day?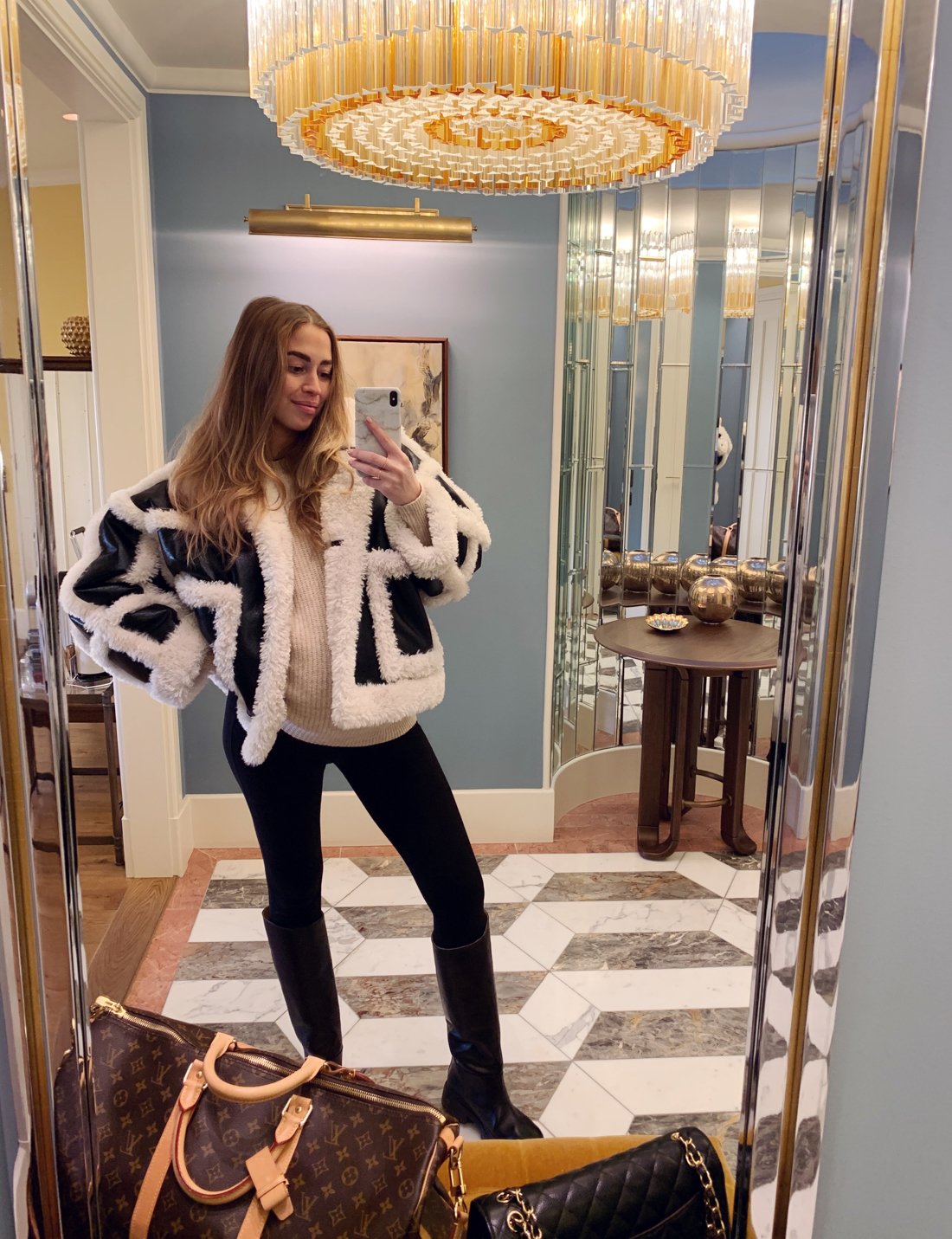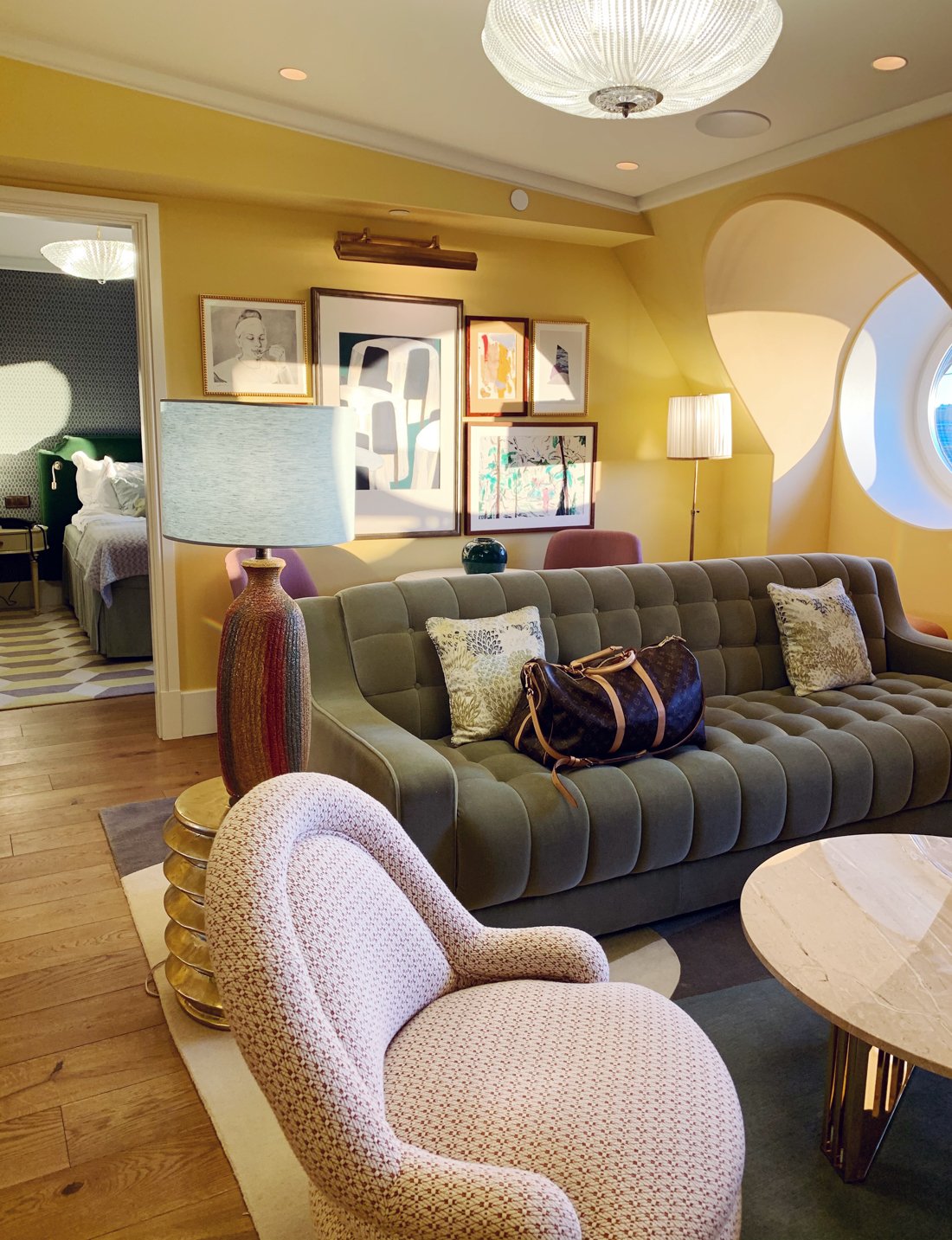 Sova såklart! Och chilla. Bara ta det lugnt, kramas och njuta av lugnet och varandra. <3 Visst hade vi kunnat göra det hemma eftersom att Nikola sov över hos sin mormor, men vi ville lyxa till det lite. Så vi checkade in på Grand! Tanken var att vi även skulle hänga i deras mysiga spa, men vi var inte direkt de enda som tänkte så haha. Det var fullt. :-(
Men som tur är hade vi massa gott snacks med oss (med betoning på massa. en påse lösgodis, chips, ostbågar, 3 chokladkakor och kanelbullar ;-)) och ett stort badrum med stort badkar så vi kunde ha vårt egna lilla spa där inne.
Fick många frågor om min jacka och mina boots på insta. Jackan är från Stand och stövlarna är från Arket.
// Sleep of course! And chill. Just take it easy, hug and enjoy each other's company <3 Of course we could have done it at home since Nikola slept at his grandma's, but we wanted to treat ourselves a little bit. So we checked in at Grand Hotel! We were supposed to hang out in their amazing spa, but we weren't alone with that idea haha. It was completely full :-(
But fortunately we had brought a lot of snacks (I mean A LOT. One bag of candy, chips, cheese doodles, 3 marabou chocolates and cinnamon buns ;-)) and a big bathroom with a huge bath tub, so we could have our own little spa in there.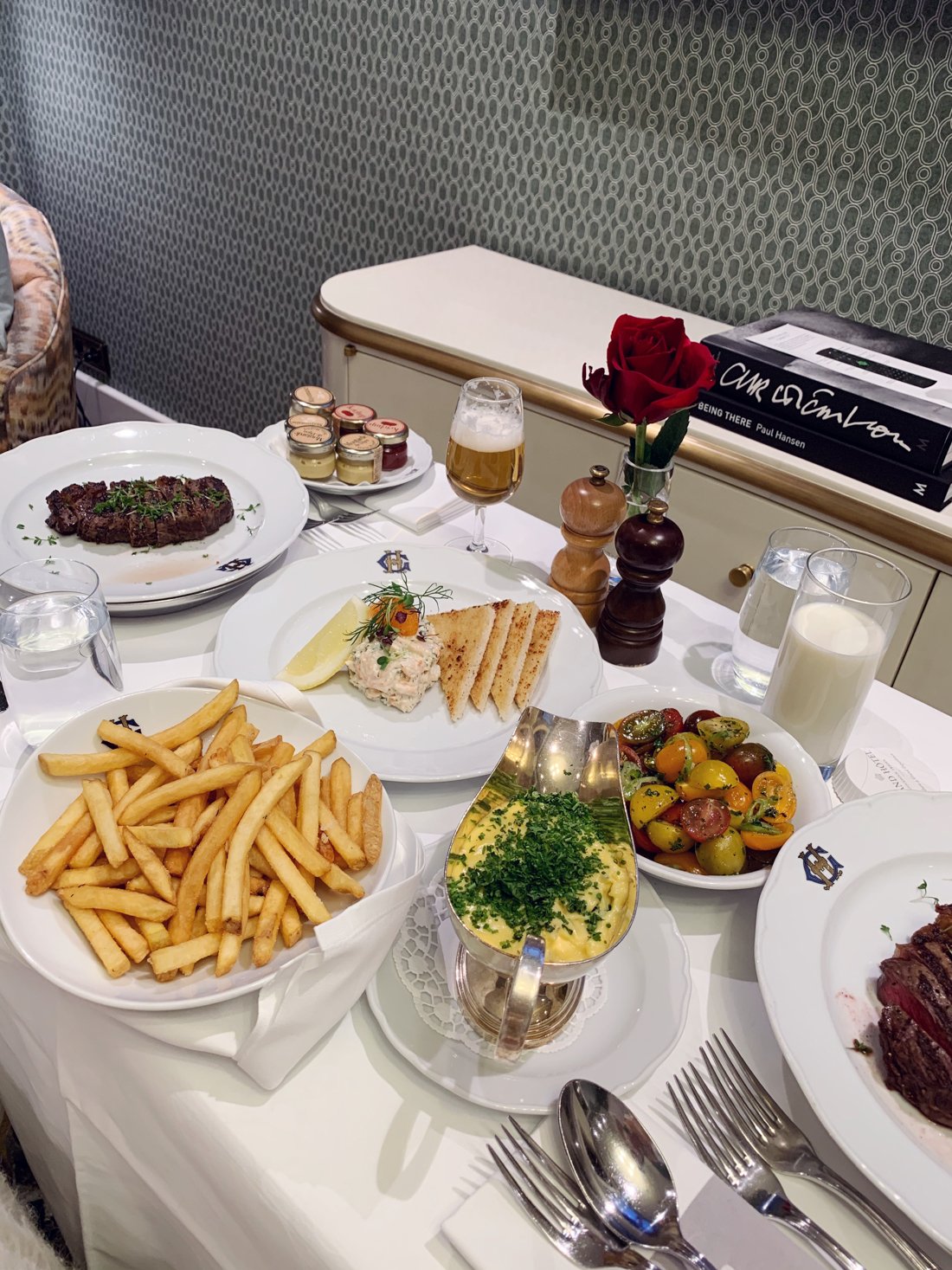 Jag älskar att bara hänga på hotellrummet, ligga i sängen och zappa på tvn (säger man fortfarande zappa? haha) och äta godis. Och såklart, beställa upp roomservice! Vi delade på en toast skagen till förrätt och sedan varsin köttbit med pommes och bea. Kan ju ha varit den godaste bean någonsin också. Mmmm.. Synd bara att min magsäck får sån liten plats där inne nu så jag blir mätt och illamående rätt fort.
Det blev även ett stort glas mjölk till mig! Vet att mjölk inte funkar för alla när det kommer till halsbränna, men det räddade mig både förra graviditeten och denna graviditet. Hade dock MYCKET mer halsbränna med Nikola (behövde även äta Omeprazol ibland då), och han kom ju ut med långt hår på skallen. Vet att det bara är en myt hehe, men ska bli kul att se om lillebror har mindre hår eftersom att halsbrännan inte varit lika illa denna gång?
// I love to hang out in hotel rooms, just watch tv in bed and eat candy. And of course, order roomservice! We shared a toast Skagen and then a steak with french fries and bearnaise. Might have been the best bearnaise ever. Mmmm… It's a shame my stomach gets full so easily now when there's very little space in there.
I ordered a big glass of milk! I now milk doesn't work for everyone with heartburn, but it has saved me during both pregnancies. I had MUCH more heartburn when carrying Nikola (I even ate Omeprazol at times), and he came out with a lot of hair on his head. I know it's just a myth hehe, but I'm excited to see if little brother has less hair since I haven't struggled with heartburn as much?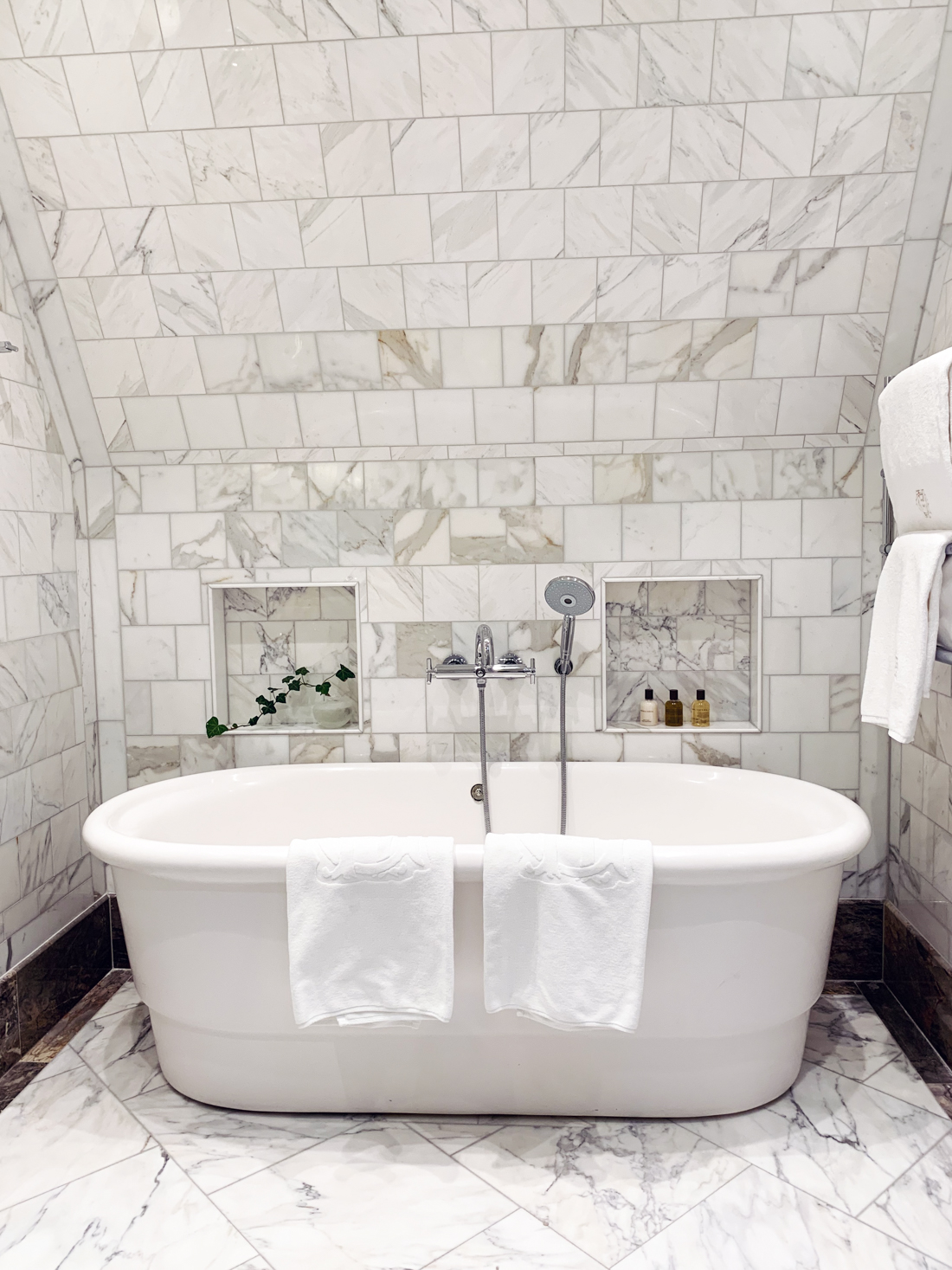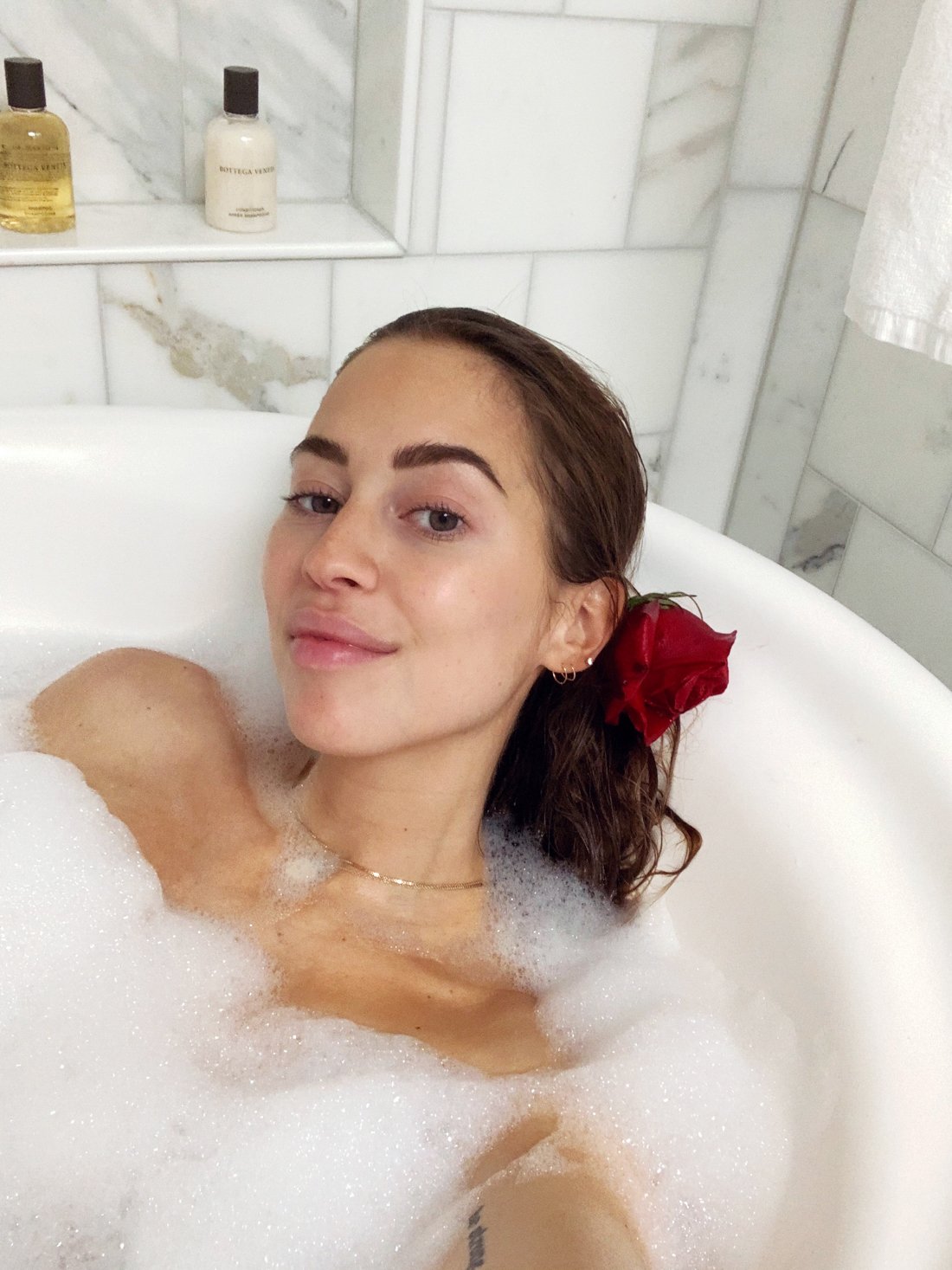 På alla hjärtans dag vaknade vi upp efter vad jag vill säga en låååång och skön natt men näe.. Jag tror fan att min sömn är rubbad för alltid. :') Natten kanske hade varit bättre om jag inte hade behövt springa på toa och kissa flera gånger, men vaaarför kan jag inte sova längre än till typ 7:30?! När jag dessutom vaknat en massa gånger under natten? Jag som trodde vi skulle ta värsta långa sovmorgonen haha.
Aja, åt en svingod frukost med ostmackor, ägg & kaviar, croissant med nutella och pannkakor med grädde & sylt and all that, och sedan la jag mig i ett varmt bad igen medan Aleks låg och chillade i sängen. Sen var det dags att checka ut och åka hem till lillen igen som vi hade saknat så mycket! Han hade sovit hela natten utan uppvak och det känns verkligen så himla bra att veta att han har ett till ställe där han känner sig 100% trygg på, hos sin mormor. Han älskar att vara där. <3
// On Valentine's day we woke up after a loooong night of sleeping (I wish)… I'm screwed forever :') Maybe I would have slept better if I didn't hav etc run to the bathroom and pee every other second, but why can't I sleep passed 7:30?! Even though I get up several times at night? I expected to sleep all morning haha.
Oh well, we had a great breakfast with cheese sandwiches, eggs, caviar, croissant with Nutella and pancakes with cream and jam and all that. Then I took a hot bath again while Aleks rested in bed. Then, it was time to check out and go home to our little boy again who we had missed so much! He slept the whole night without waking up and that feels so good, to know that he has another place where he feels 100% safe. At his grandma's. He loves to be there <3