Hej hjärtan! Glad fredag! Vi har det supermysigt här ute på landet och slappnar verkligen av. De senaste nätterna har dock Nikola velat äta varje timme från klockan 2 på natten och framåt, men Aleks går upp med honom vid sjutiden och låter mig sova ostört 3 timmar så det funkar ändå helt okej. När jag vaknar och känner doften av kaffe och frukost så HOPPAR jag upp ur sängen och springer ut, dels för att jag är så hungrig att jag dör (satan vad hungrig man blir av att amma? och sötsugen!! äter så mycket kakor och glass om dagarna…) och för att jag saknar Nikola så mycket haha. Känner mig så tom när han inte är med mig.
Och hörni, tusen tack för alla fina kommentarer, mail och DM's jag fått angående min förlossningsvideo. Det värmer mitt hjärta! <3 Jag skulle vilja tillägga något som jag glömde säga i videon (glömde fan säga en miljard saker, var så extremt trött när jag filmade snacket) och det är att OAVSETT hur ont det gjorde där på slutet, för det var bara de 2 timmarna av totalt 14 som var fruktansvärda, så hade jag gjort om det alla dagar i veckan för att få min Nikola. Kärleken jag känner för det här lilla barnet går inte att beskriva och den bara växer och växer för varje minut som går, och hade jag behövt krysta i 10 timmar till för att få uppleva den så hade jag gjort det. För trots allt, så var det den absolut bästa dagen i mitt liv.
Har lite bilder från förlossningen som jag gärna vill visa också, så här kommer dem! :-)
// Hi sweethearts! Happy Friday! We're having a super cozy time here at the country side and we're totally relaxing. The last few nights Nikola wanted to eat every hour though from 2am and forward, but Aleks takes him and goes up at 7 and let me sleep without being disturbed for 3 hours so it works fine. When I wake up and feel the smell of coffee and breakfast, I jump out of bed and run out to the kitchen, partly because I'm so freaking hungry (damn I get so hungry from breastfeeding? and craving sugar!! I eat so much cookies and ice creams during the days…) and because I miss Nikola so much haha. I feel so empty when he's not with me.
And you guys, thank you so much for all the sweet comments, e-mails and DM's you've sent me about my birth video. It warms my heart! <3 I want to add something I forgot to say in the video (I seriously forgot to say a billion things, I was so tired when I recorded the talk) and that is NO MATTER HOW much it hurt in the end, because it was only those 2 hours of a total of 14 hours that were horrible, I would have done it again a thousand times to have my Nikola. The love I feel for this little child can't be described and it only grows by every minute, and if I had to push for another 10 hours to experience that love, I would have. Because after all, it was the best day of my life.
I have some photos from my labour that I want to show as well, so here they come! :-)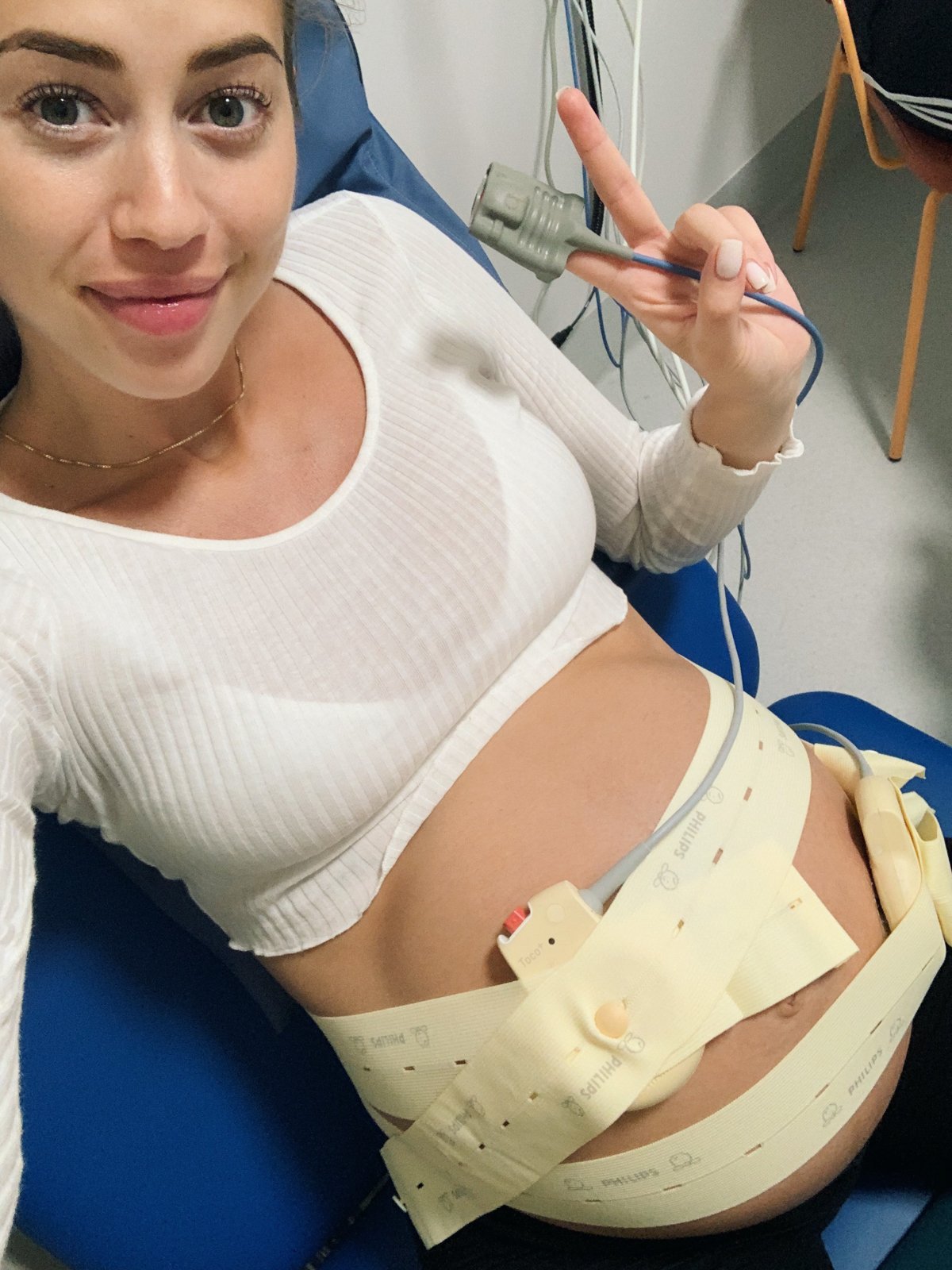 När vi precis hade kommit in för igångsättningen! Blev ju igångsatt 11 dagar efter BF (och inte 15 som planerat) för att jag hade en väldigt utdragen latensfas.
// When we had just arrived to the hospital for the induction! As you know I was induced 11 days after due date (and not 15 as planned) because I had painful contractions for almost a week.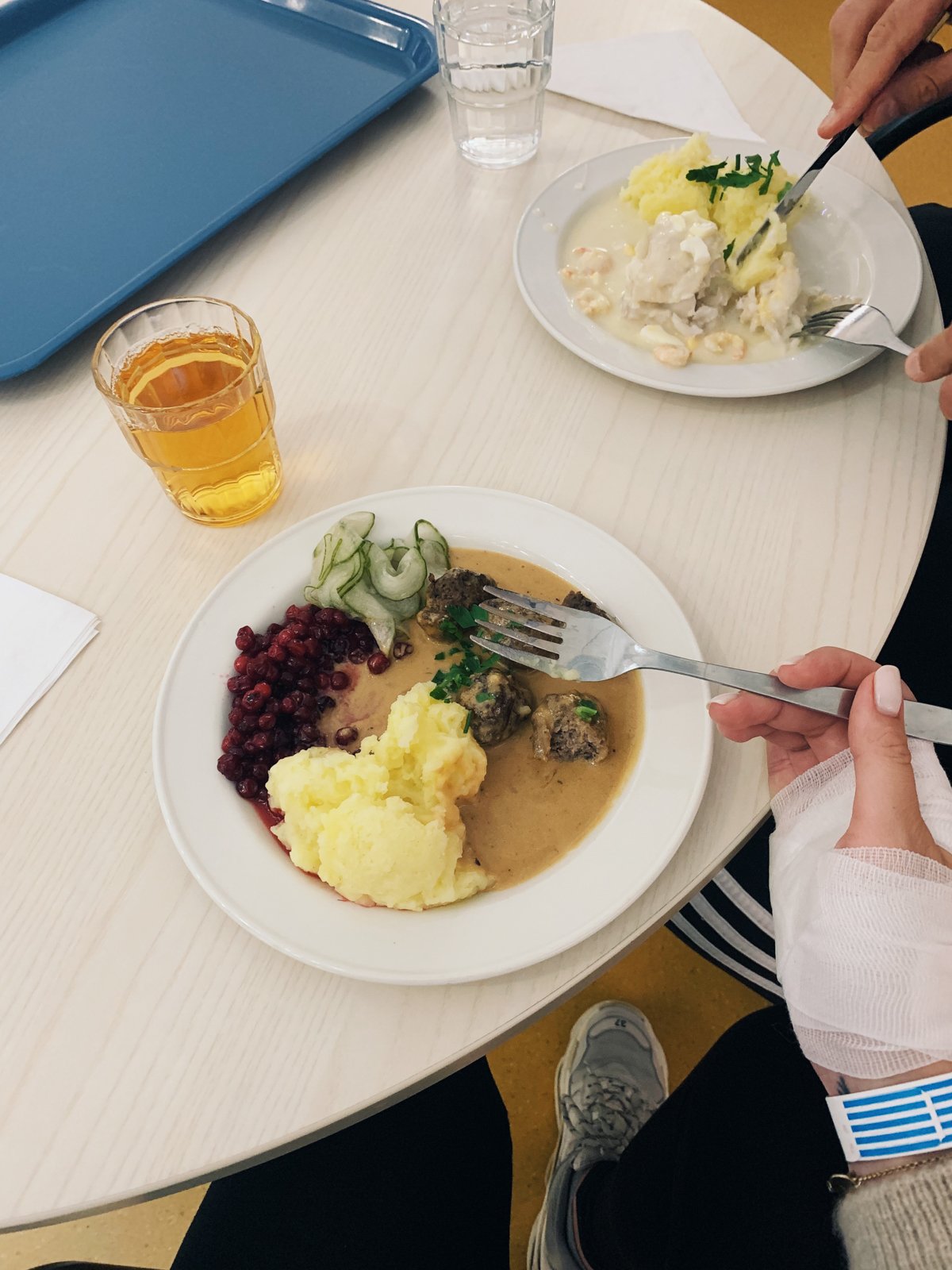 Lunch medan vi väntade på vårt rum. Jäklar vad pirriga vi var här, där satt vi och åt och visste att jag snart skulle föda vår son. Sjuk känsla!
// Lunch while waiting for our room. Damn we were so excited here, we sat there and ate and knew that I would soon give birth to our son. Such a weird feeling!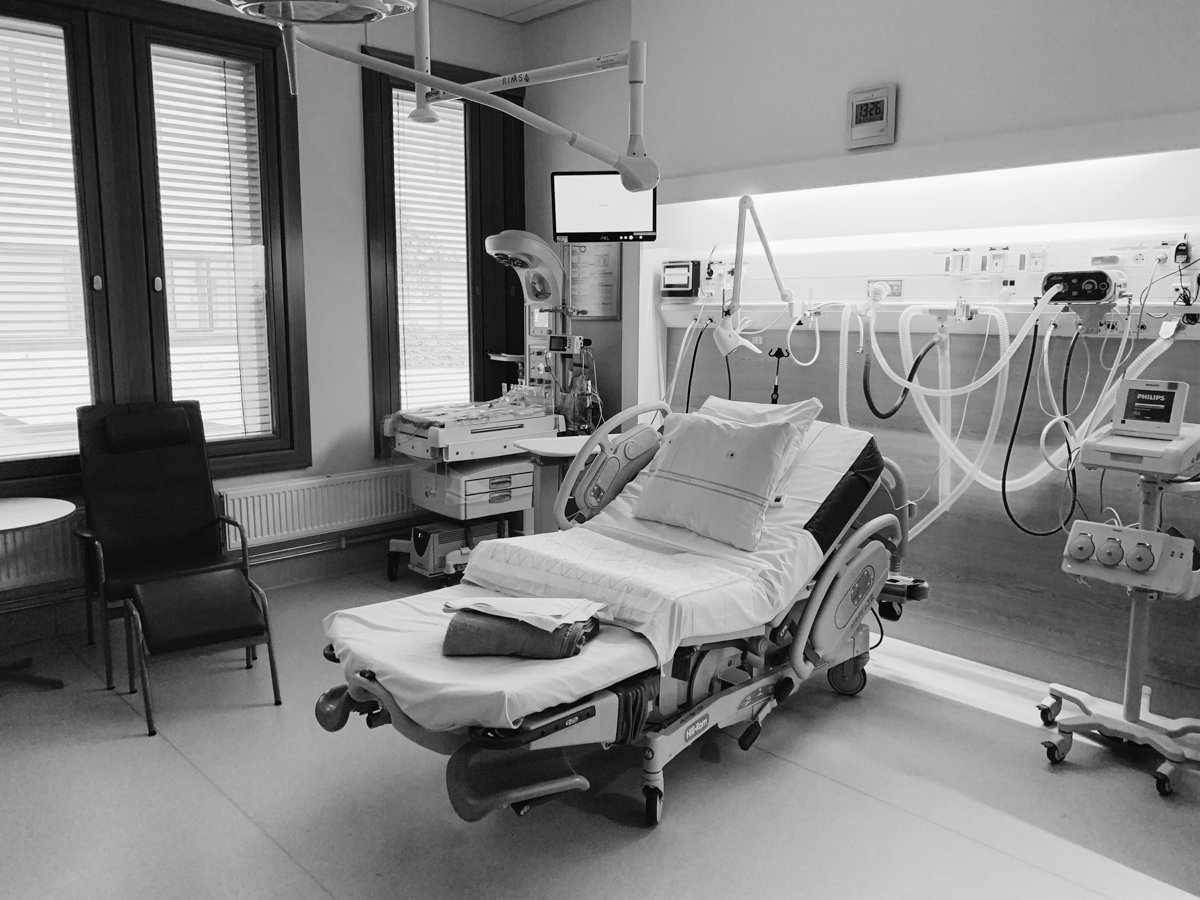 Sen fick vi vårt rum! Här inne, i rum nummer 2 på Nya Karolinska, föddes Nikola.
// Then we got our room! In here, in room number 2 at Nya Karolinska, Nikola was born.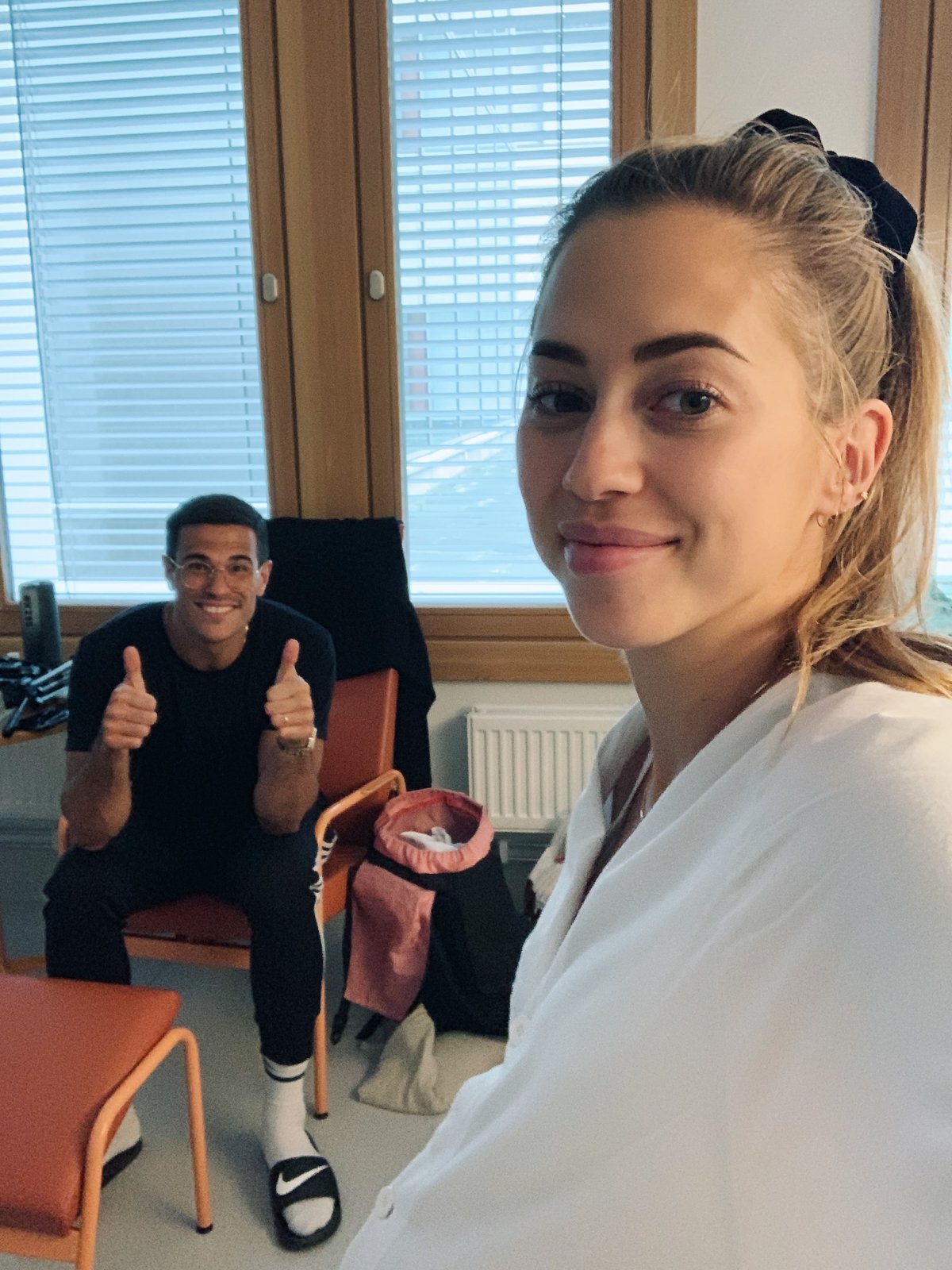 Glada och förväntansfulla medan vi väntade på läkaren som skulle komma och sätta igång mig. :-)
// Happy and excited while waiting for the doctor that was going to induce me. :-)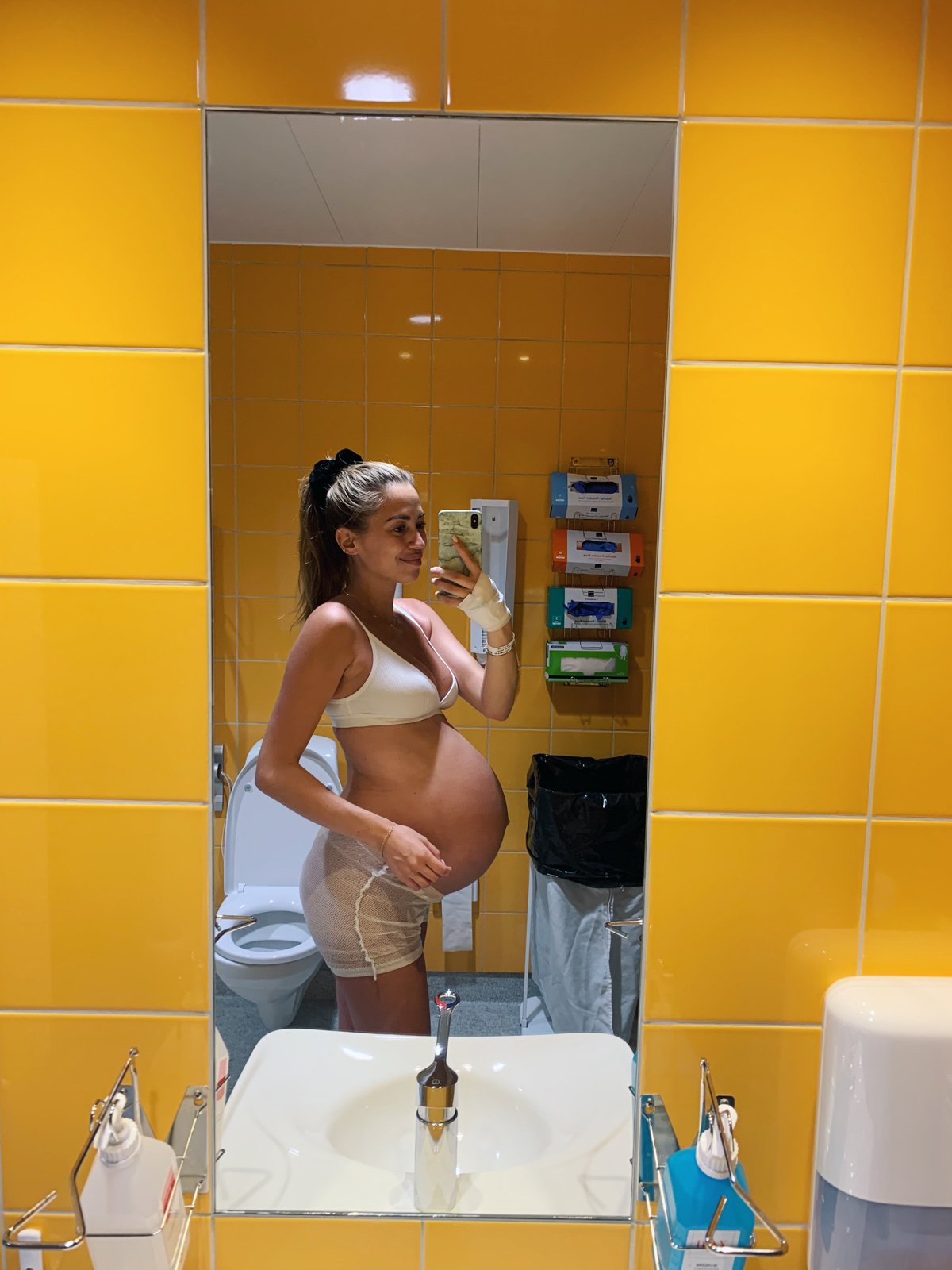 Tog en sista magbild. Tänk att det var Nikola som låg där inne! Det går inte riktigt att förstå. Inte så konstigt att magen var så stor förresten haha, han var ju inte liten.
// I took one last belly photo. Can you believe Nikola was in there? I can't. Btw it wasn't that weird that my belly was so big haha, cause he wasn't small.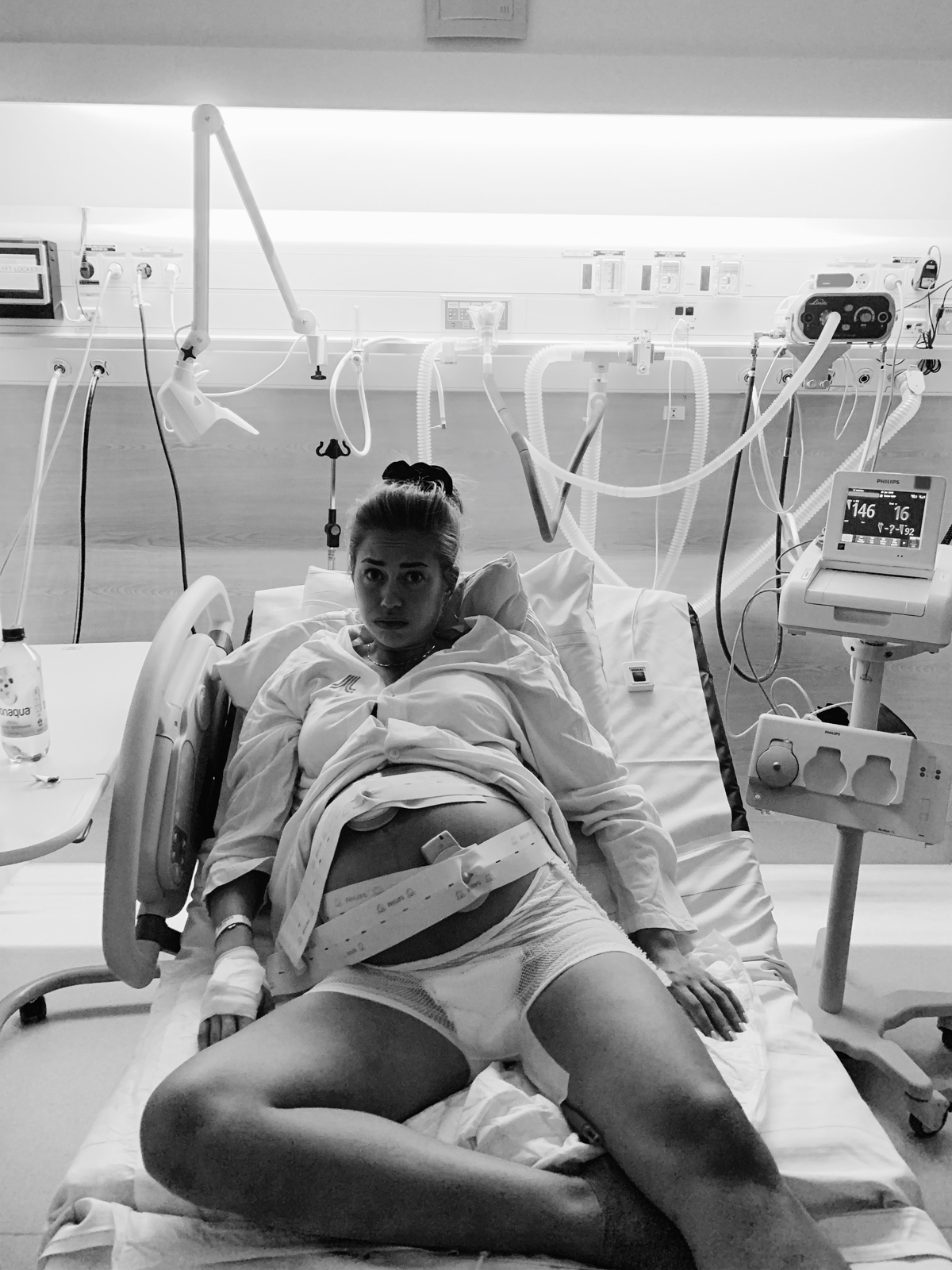 Metoden som användes för att sätta igång mig var: ballong! Planen var att ballongen skulle vidga livmodertappen mer så att de kunde komma in och göra hål på fosterhinnorna, men så fort de förde in ballongen så startade värkarna och en halvtimme senare gick vattnet av sig själv. Här är jag mellan två värkar hehe.
// The method they used to induce me was: a balloon! The plan was that the balloon would open my cervix more so that they could go in and make the water break but as soon as they put in the balloon, the contractions started and half an hour later the water broke on its own. Here's me between two contractions hehe.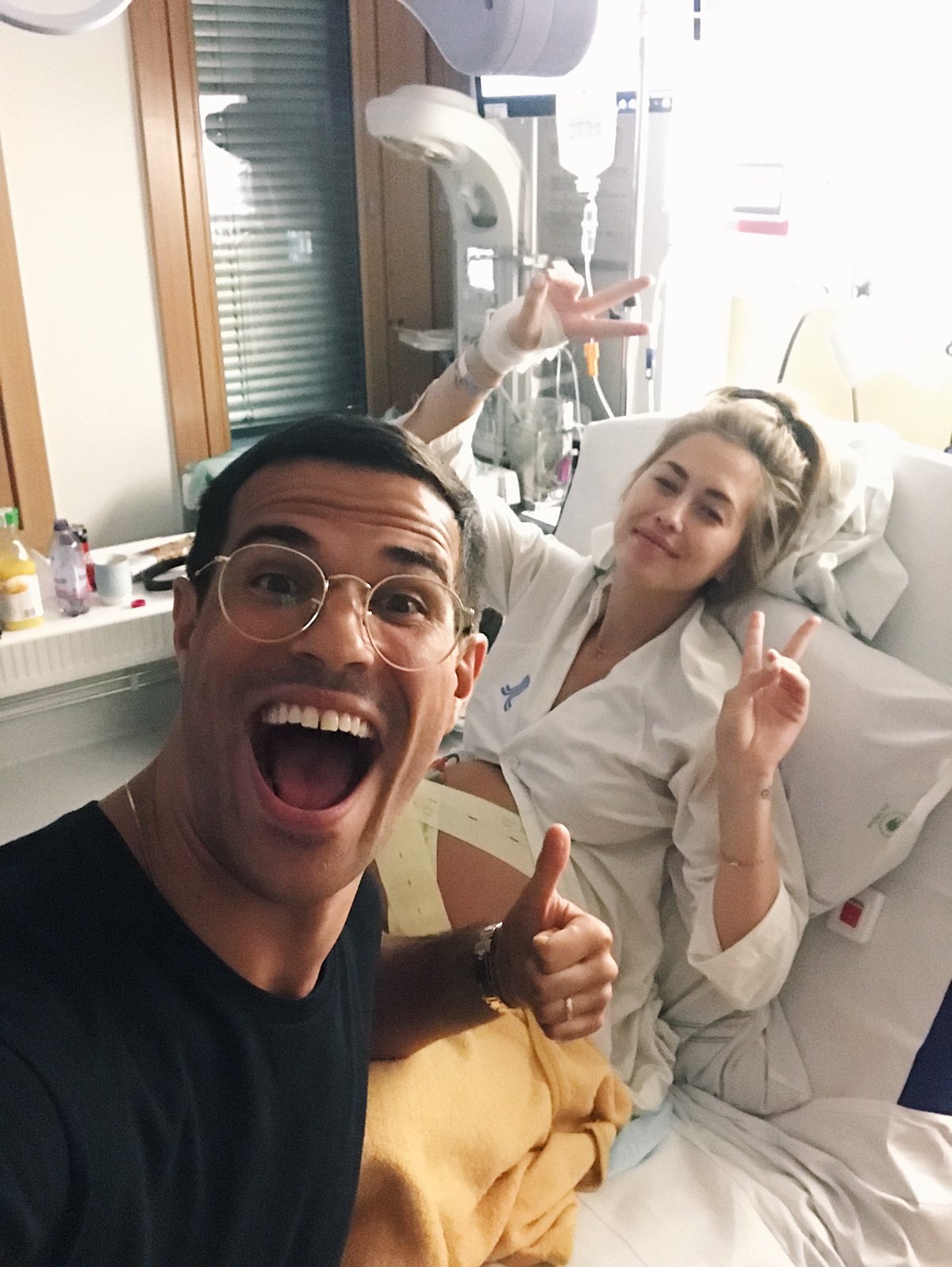 Efter några timmar med smärtsamma värkar fick jag epidural och var i himmelriket, fortfarande trött dock. Men allt var väldigt spännande och kul FÖR SNART SKULLE VI JU ÄNTLIGEN FÅ TRÄFFA VÅRT BARN!! :-)
// After a few hours with painful contractions they gave me epidural and I was in heaven, still tired though. But everything was very exciting and fun because SOON WE WOULD FINALLY MEET OUR CHILD!! :-))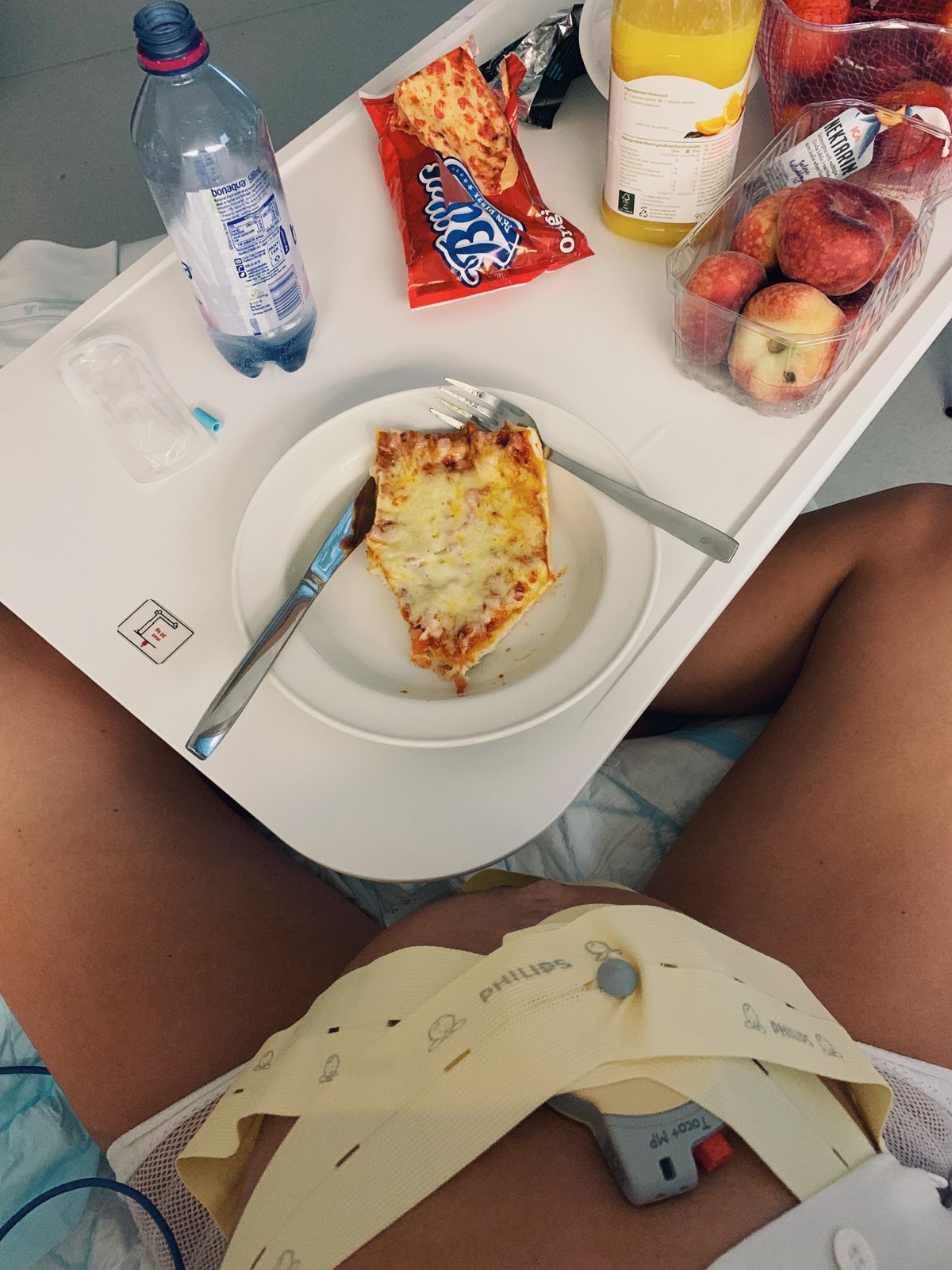 Nu när epiduralen tog bort smärtan så passade jag på och åt och drack en massa. Utanför vårt rum fanns en kyl full med mat, snacks, glass osv som man kunde köpa från – bästa! Hade spytt mycket under värkarbetet och visste att jag behövde energi för att orka sen.
// Now when the epidural took away the pain, I made sure to eat and drink. Outside our room there was a fridge filled with food, snacks, ice cream etc that we could buy from – best thing I had been throwing up a lot during the contractions so I knew I needed energy to be able to get through the tough part later.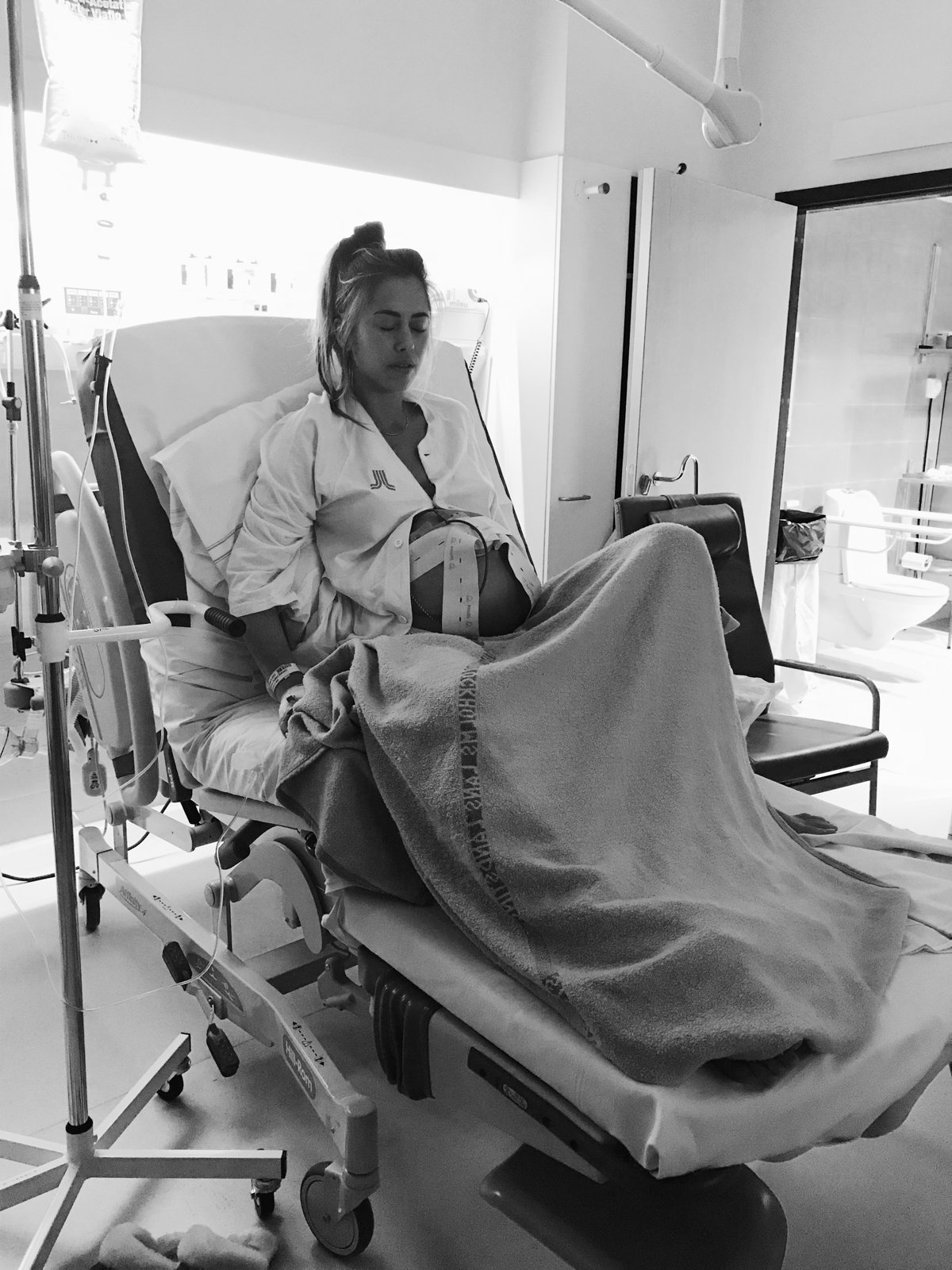 Såg att någon undrade vad det var för musik som spelades i bakgrunden när jag födde, under hela tiden i det där rummet så hade vi på en "yoga & meditation"-spellista. Inte vilken spellista som helst, utan den jag lyssnade på varje dag när jag gjorde fertilitetyoga (då vi försökte bli med barn).
// I saw that someone wondered what music was playing in the background when I gave birth, during the whole time in this room we had a "yoga & meditation" playlist on. And not just any playlist, it was the one I listened to every day when I did fertility yoga (when we tried to get pregnant).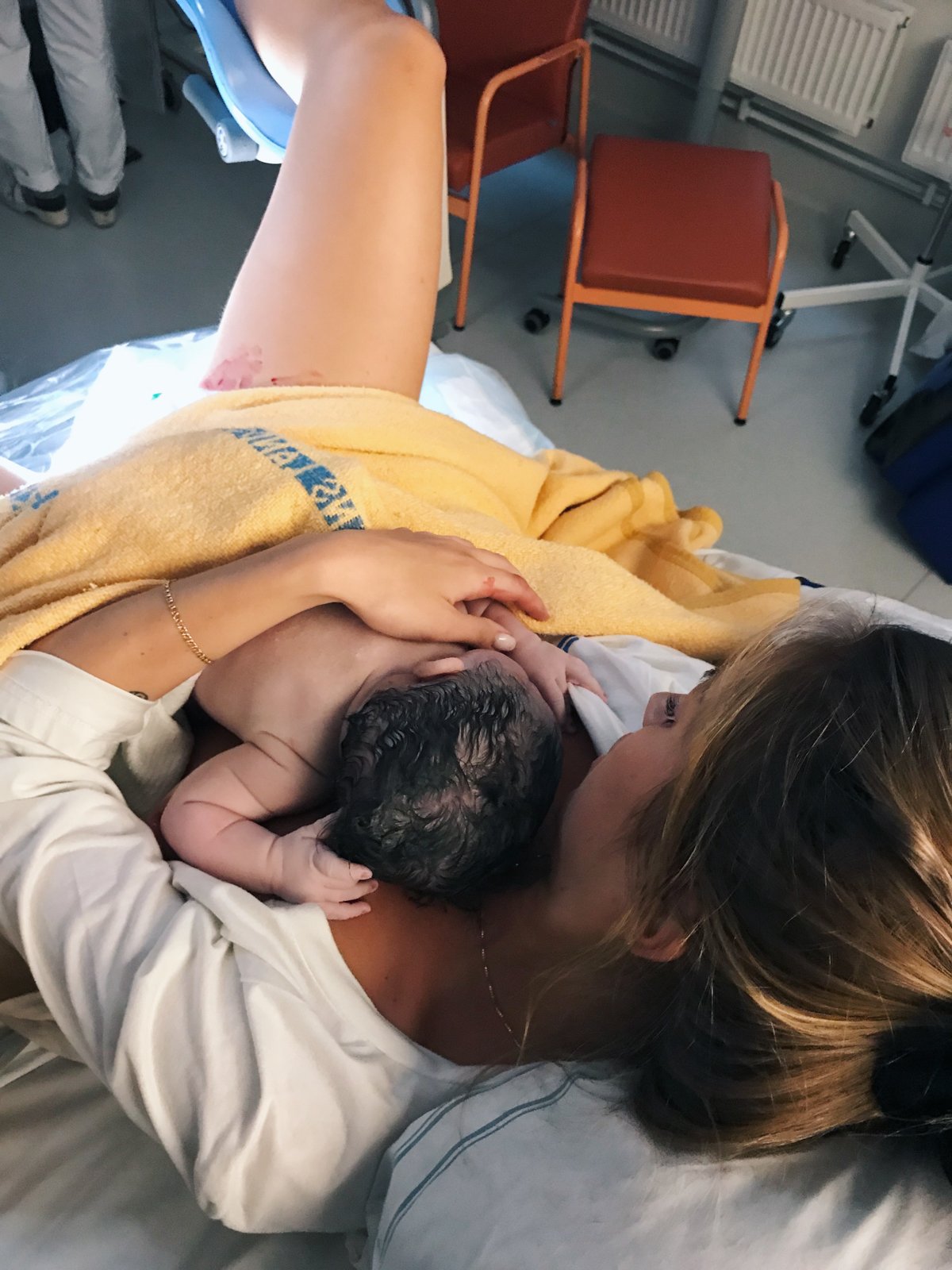 Några minuter efter att Nikola föddes och jag blir hoplappad där nere.
På slutet när en liten del av huvudet stack ut så tog jag med handen mellan benen och kände en massa hår. Vi hade sett på ultraljudet i vecka 32 att han hade hår, men vi trodde inte att han skulle ha såhär långt? Fan mer hår än jag haha.
// A few minutes after Nikola was born and they sew me up down there. 
In the end when a small part of the head was out, I felt with my hand between my legs and felt lots of hair. We had seen on the ultrasound in week 32 that he had hair, but we didn't think it would be this long? More hair than me haha.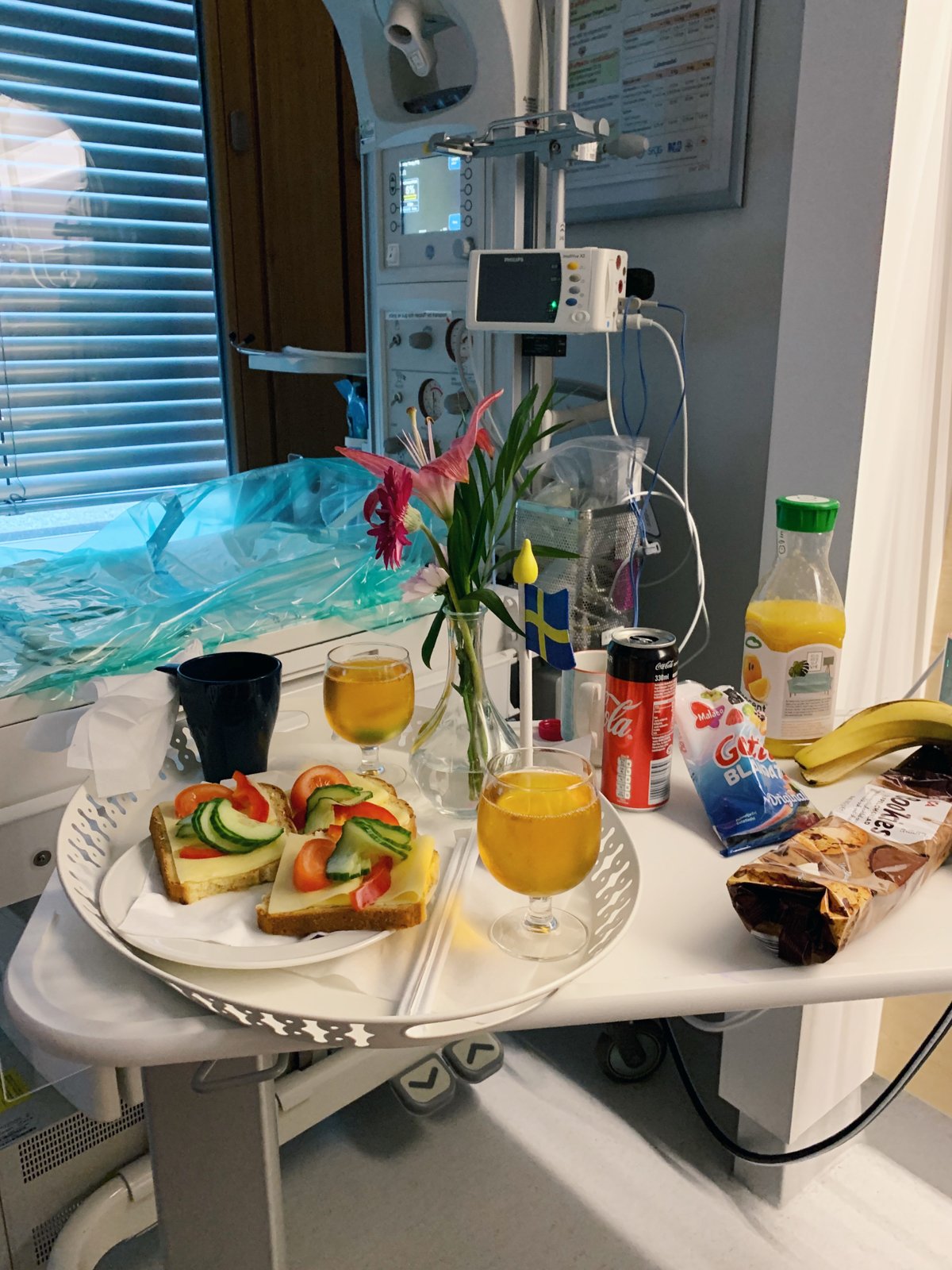 De berömda mackorna, som vi blev fett besvikna på haha! Så torra..
// The famous sandwiches, but we got so disappointed of them haha! So dry…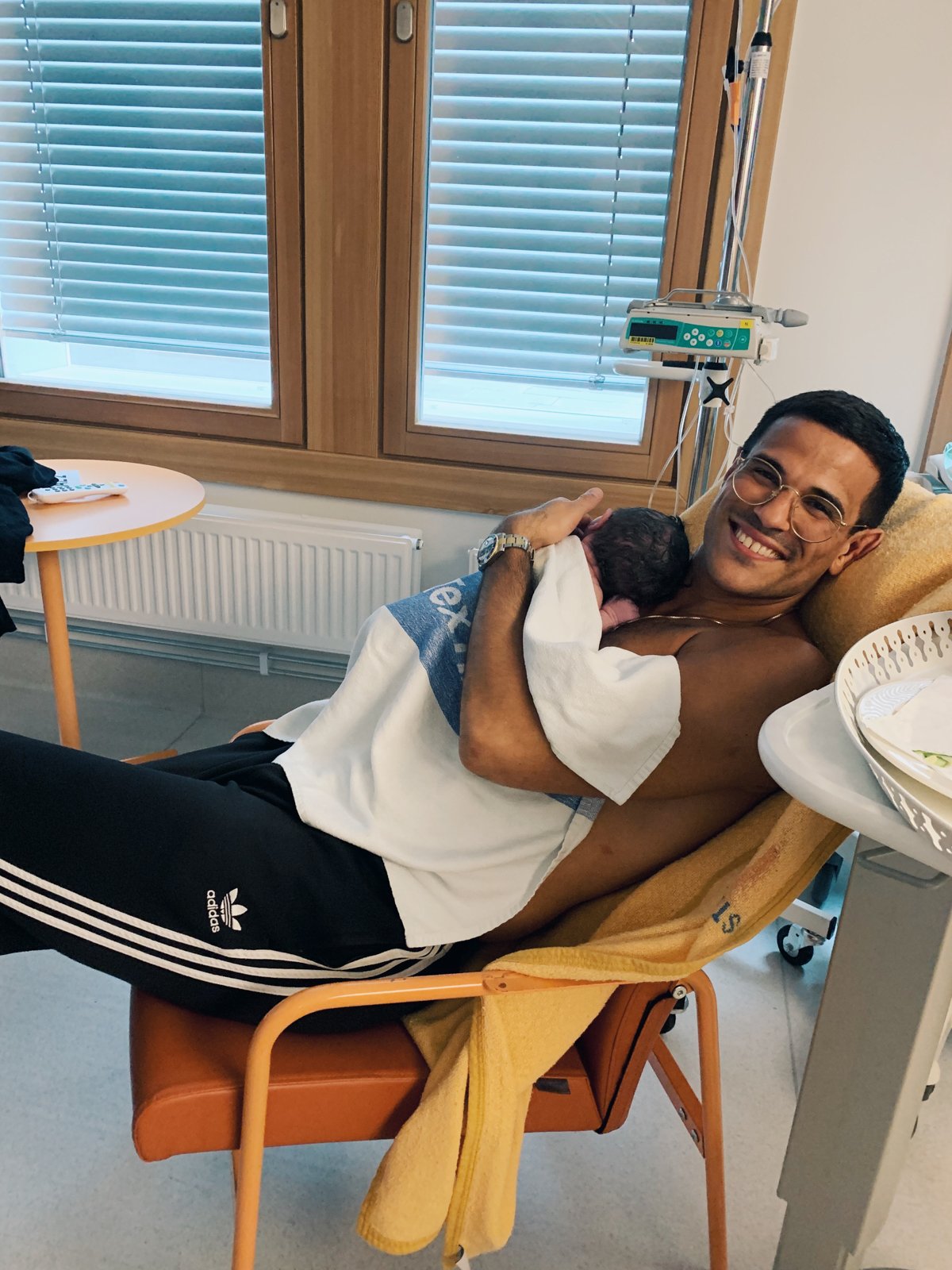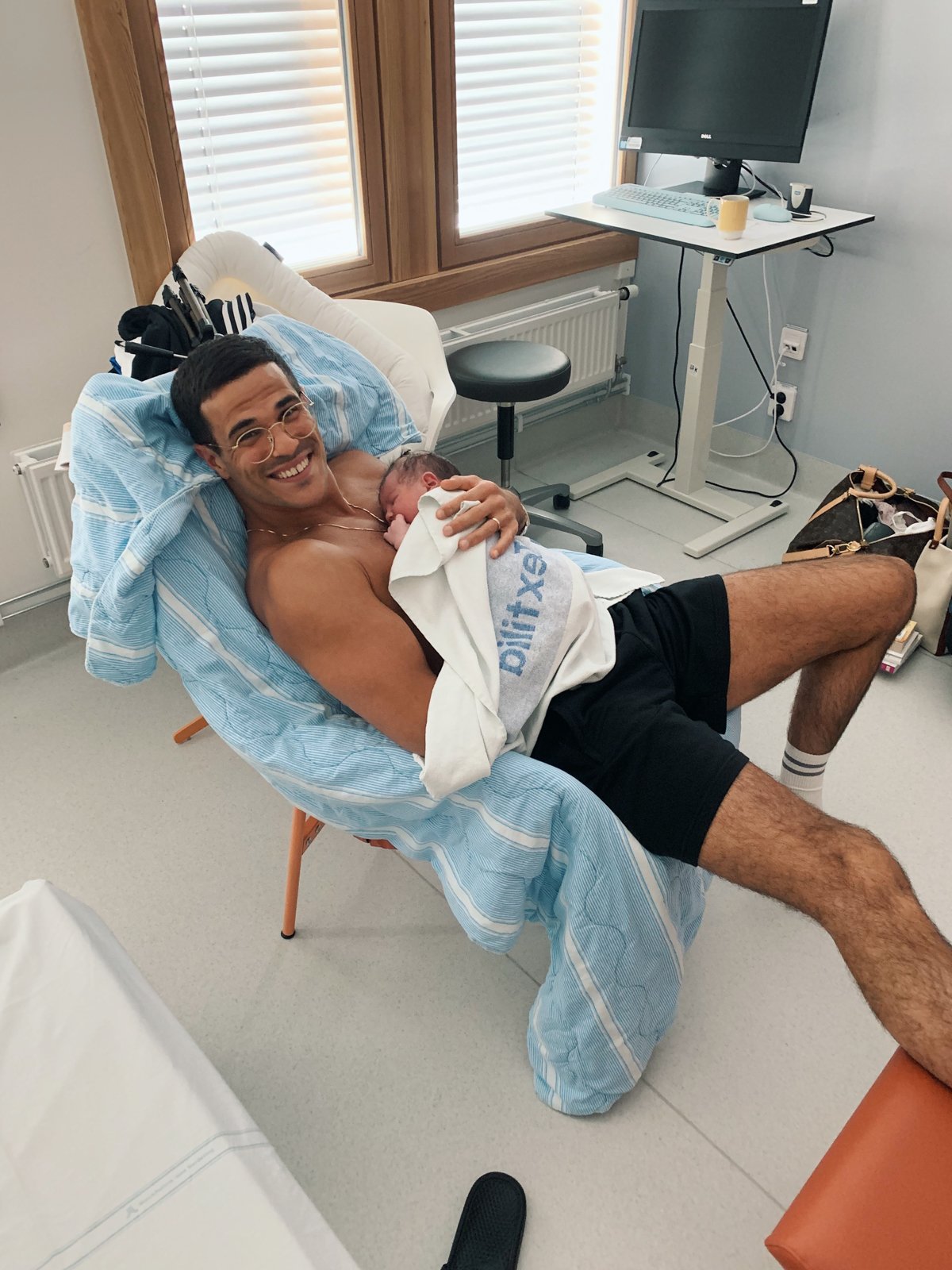 // Tre bilder på en alldeles nykläckt Nikola och en väldigt stolt pappa. <3 De två sista bilderna är tagna i vårt nya rum! Där bodde vi från att han föddes på fredagsmorgonen, till söndag lunch.
// Three photos of a newly hatched Nikola and an extremely proud daddy. <3 The two last photos are taken in our new room! We stayed there from Friday morning when he was born, til Sunday lunch.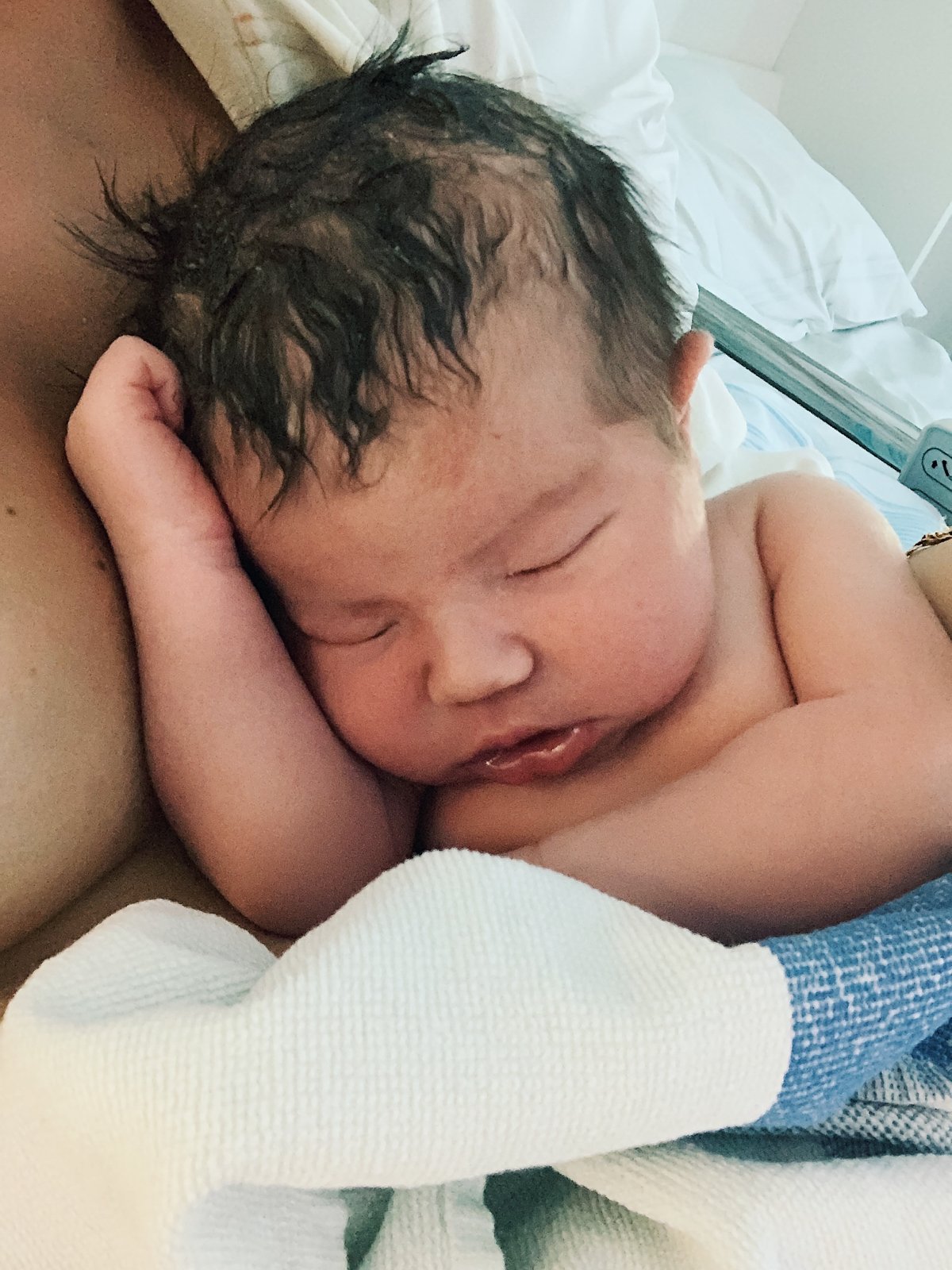 SÅ LIK ALEKS
// HE LOOKS JUST LIKE ALEKS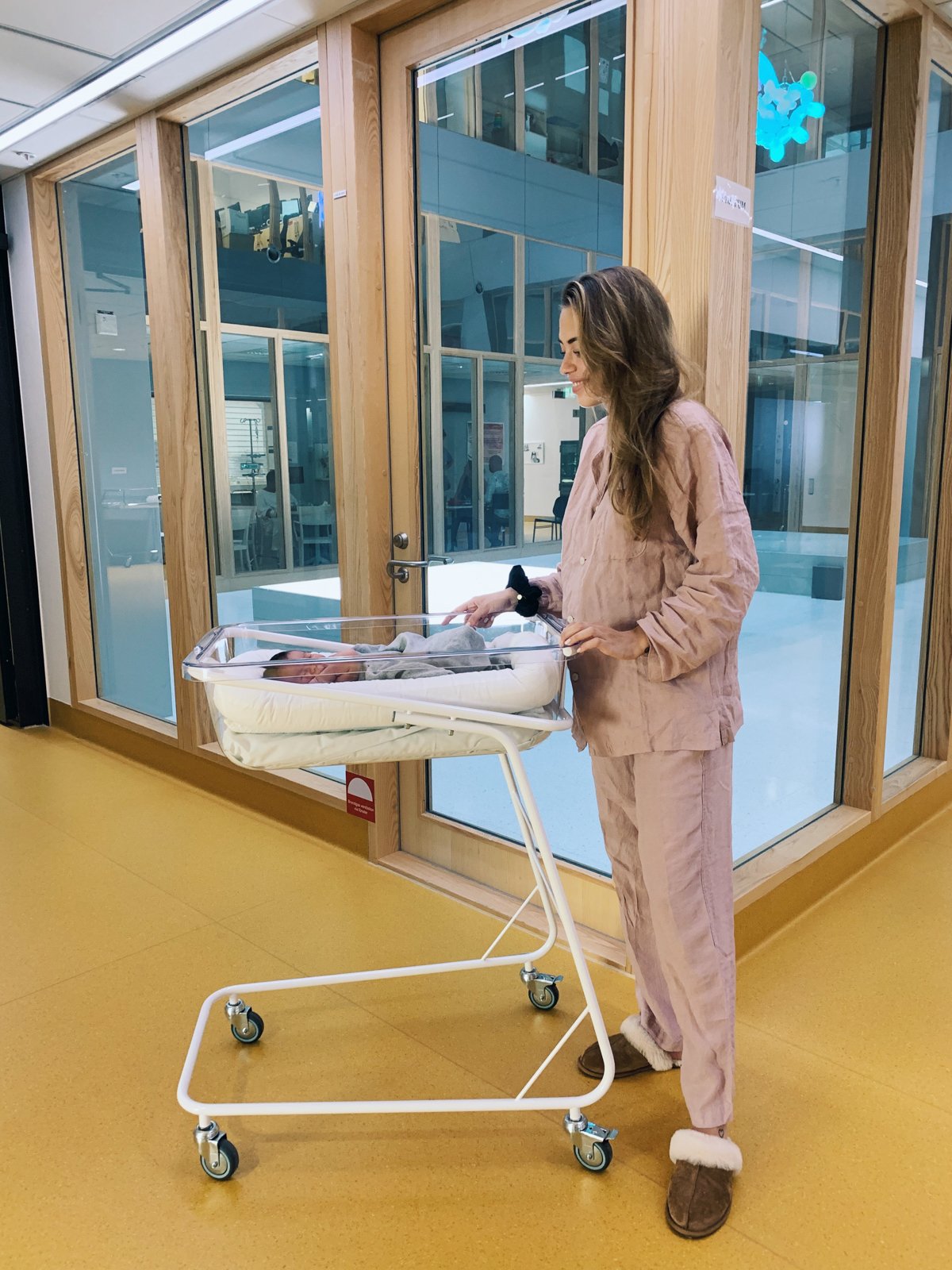 Lite försiktigt började vi gå små promenader i korridoren.
// Carefully we started to walk small walks in the hallway.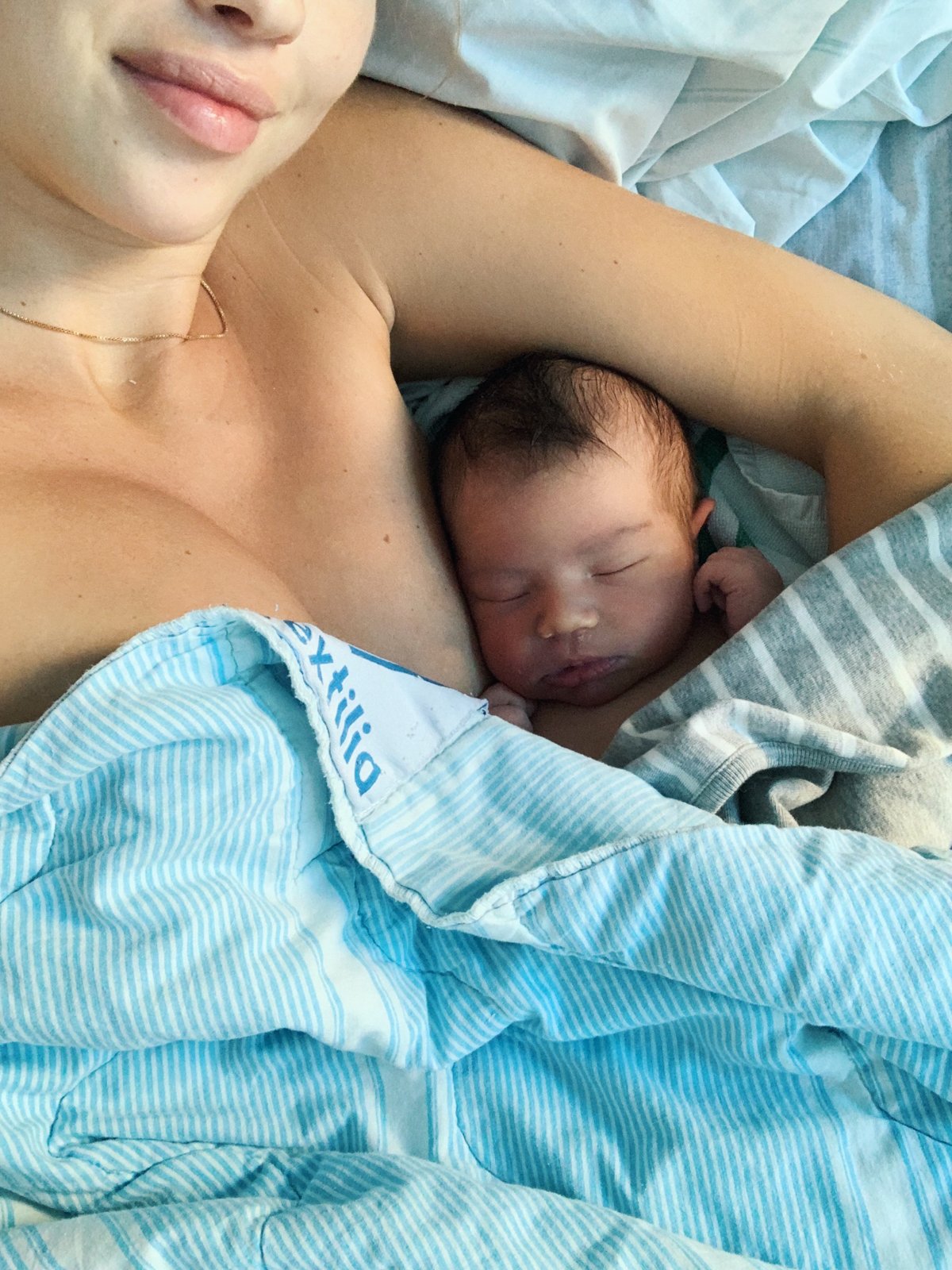 Men för det mesta låg vi här i sängen och försökte komma igång med amningen!
// But mostly we were in bed and tried to get started with breastfeeding!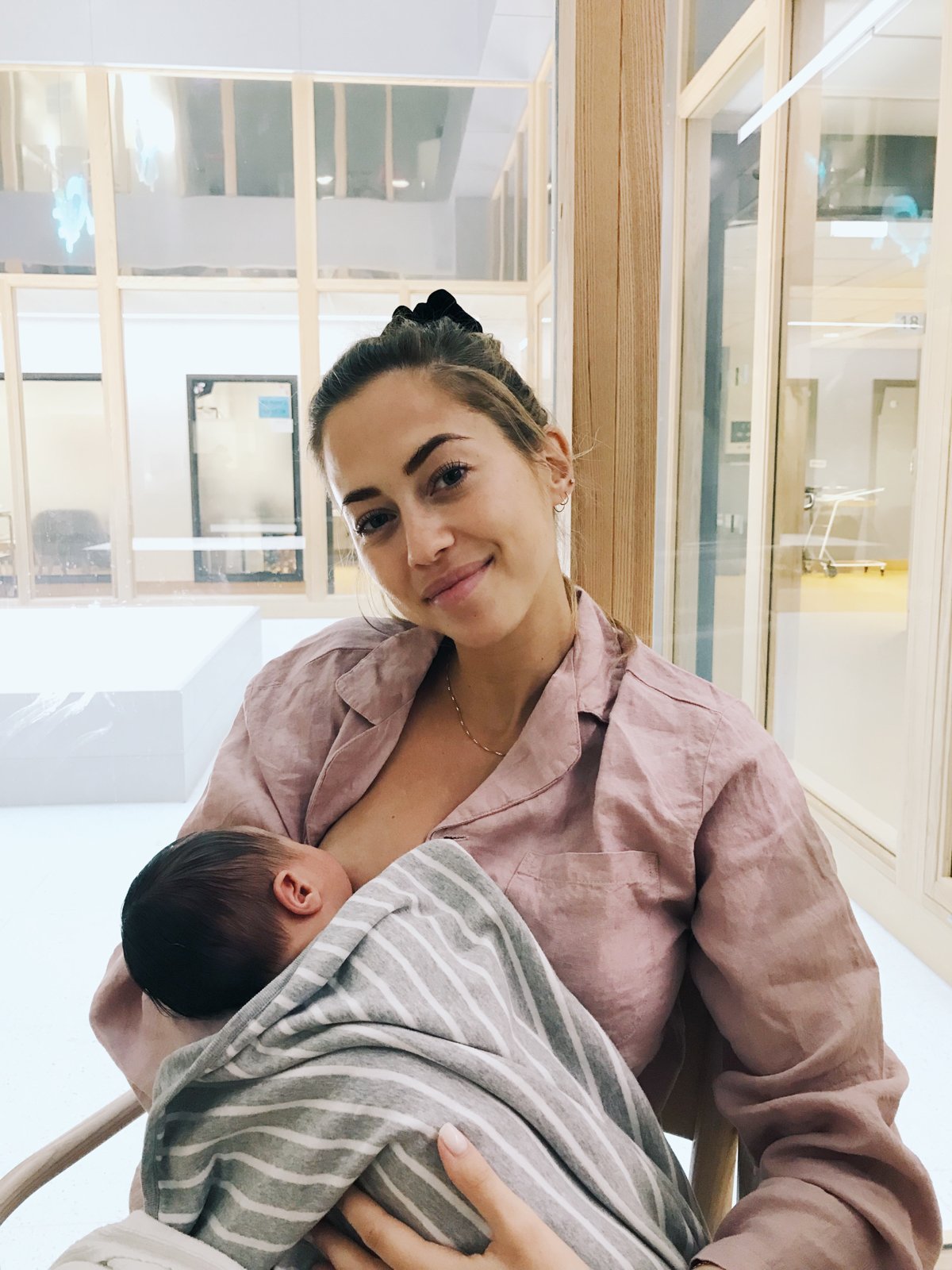 En morgon vid frukosten
// One morning when we had breakfast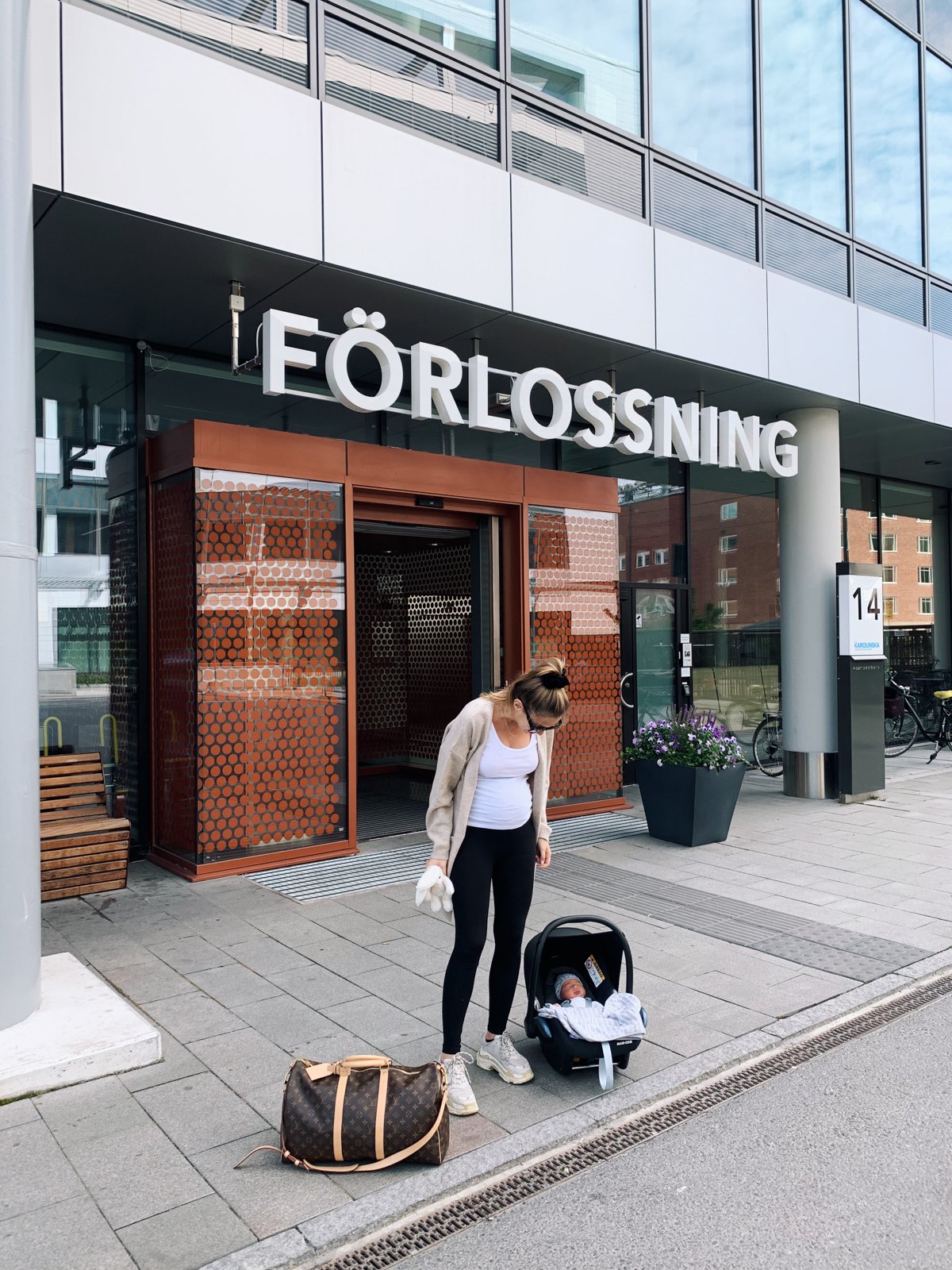 När det var dags att åka hem!!!! Så mäktig känsla när man lämnar sjukhuset med sin nya lilla familjemedlem. Och läskig. Allt var så läskigt!
// When it was time to go home!!!! Such a powerful feeling when you leave the hospital with your new little family member. And scary. Everything was so scary!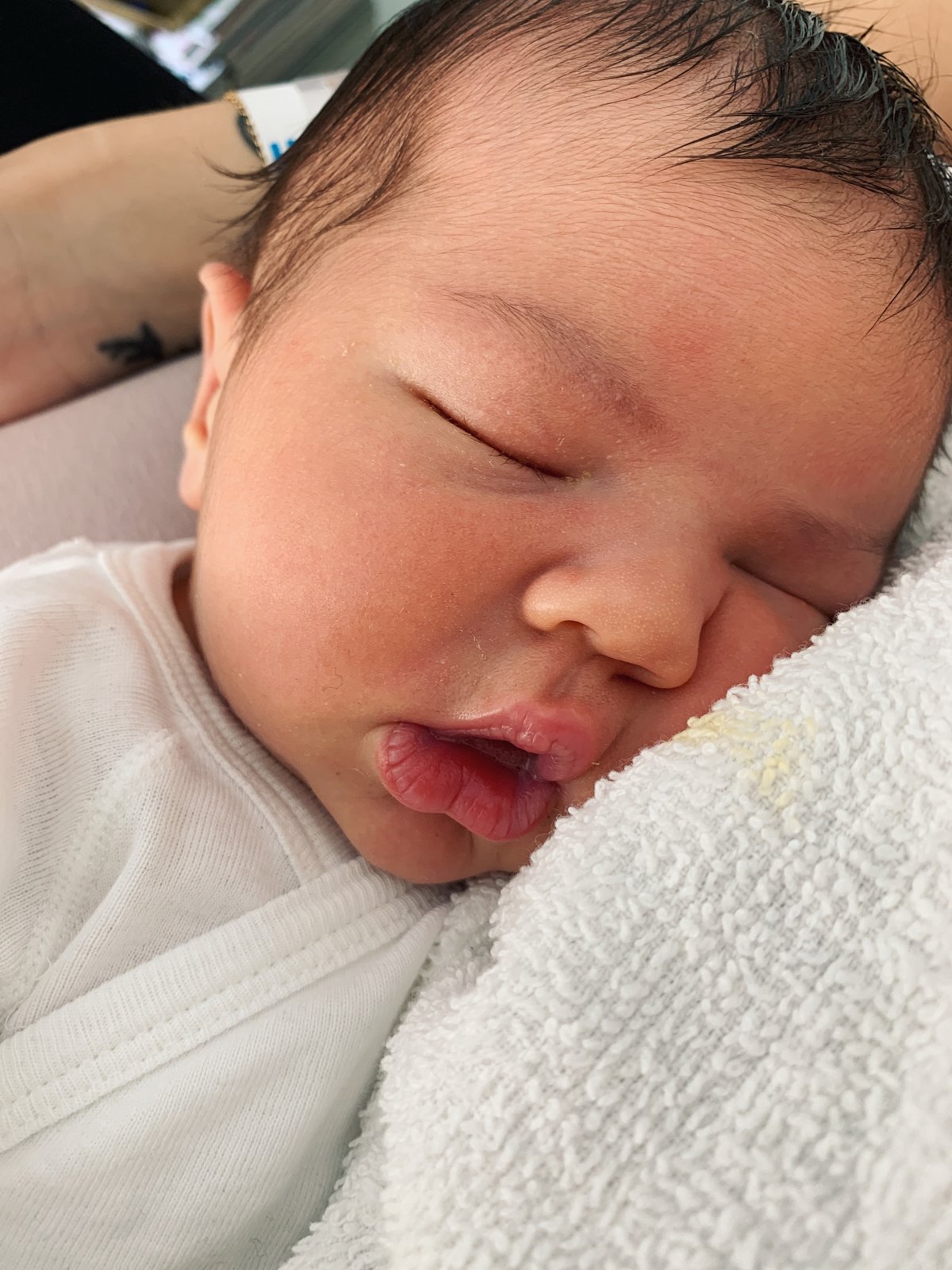 Första dagen hemma och hjärtat svämmade över av kärlek. Satt bara och stirrade på honom och den där lilla pussmunnen i timmar. Som jag skrev på insta, tänk vad snabbt livet kan förändras ändå. Det här trodde jag aldrig för ett år sedan. <3
// First day home and my heart was flooded with love. I just sat there and stared at him and that little mouth for hours. Like I wrote on insta, it's crazy how fast life can change. I didn't think I would be here one year ago. <3