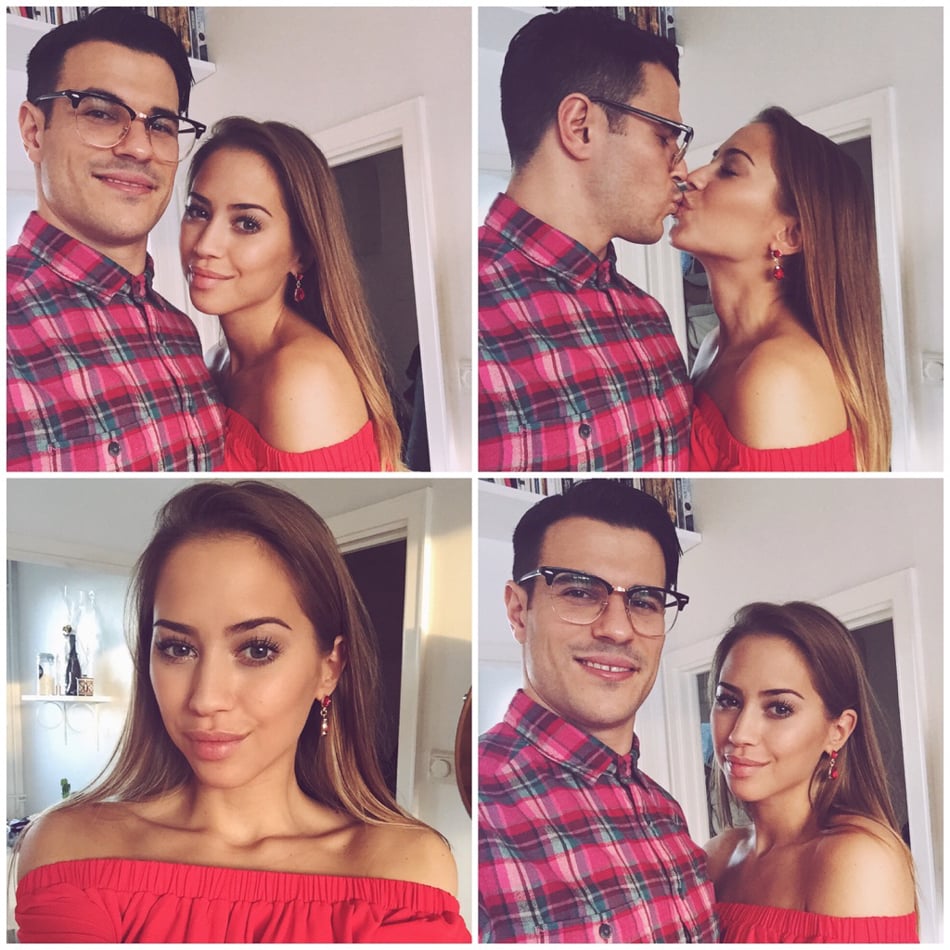 My love and I on Christmas Eve
TACK TACK TACK för alla tips ang. flygrädsla! Har läst varenda kommentar & mail och det känns bättre. Jag är fortfarande rädd men jag känner mig lite lugnare och jag tror inte längre att jag kommer kräkas av att gå på planet. Nu försöker jag istället tänka på allt roligt vi ska göra när vi kommer fram, hur skönt det kommer bli med 35 grader och hur mycket god thaimat jag ska äta. :-) Så tack för att ni alltid försöker hjälpa mig! Ni är bäst!
Något som däremot kommer kännas konstigt när vi kommer fram det är att Aleks inte är med. :-( Aleks och jag har varit där två gånger så han kommer vara väldigt saknad där! Ikväll ska vi iallafall passa på och kramas och imorgonkväll följer han även med mig på ELLE-galan. Aleks brukar aldrig följa med på sånt men nu ville han eftersom att jag är nominerad. Ahh pirrigt!! ♥
// Thank you for all the advices about my fear of flying! I read every comment & e-mail and it feels better. I'm still scared but I feel a bit more calm and I don't think I'm gonna throw up anymore when boarding the plane. Now I'm trying to think about all the fun stuff we're gonna do when we get there, how nice it will be with 35 degrees and all the delicious thai food I'm gonna eat. :-) So thank you for always trying to help! You're the best!
Something that will feel a bit weird though when we get there is that Aleks won't be with us. :-( Aleks and I have been there twice so he will be very missed! Tonight we will be hugging a lot and tomorrow he will go with me to the ELLE awards. He never joins me on those events but now he wanted to since I'm nominated. Ahh excited!! ♥