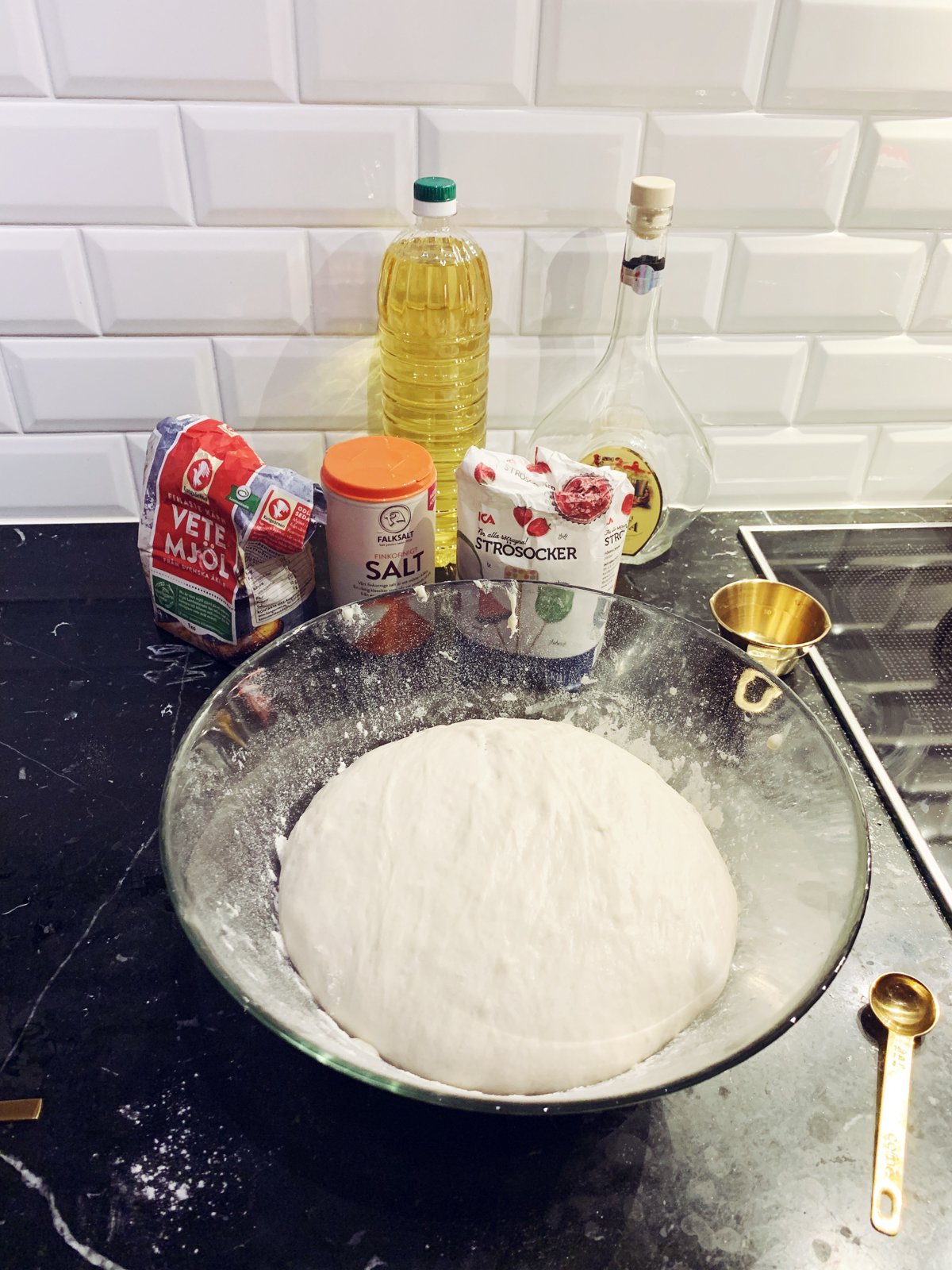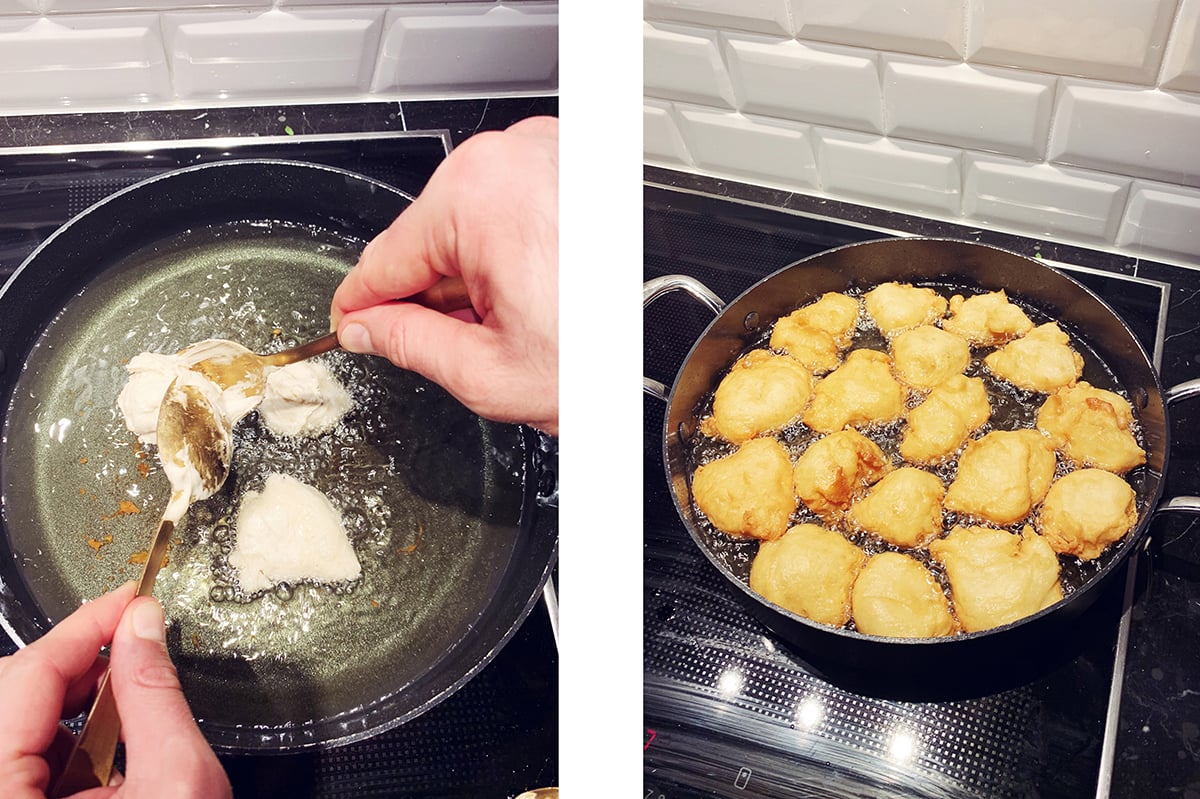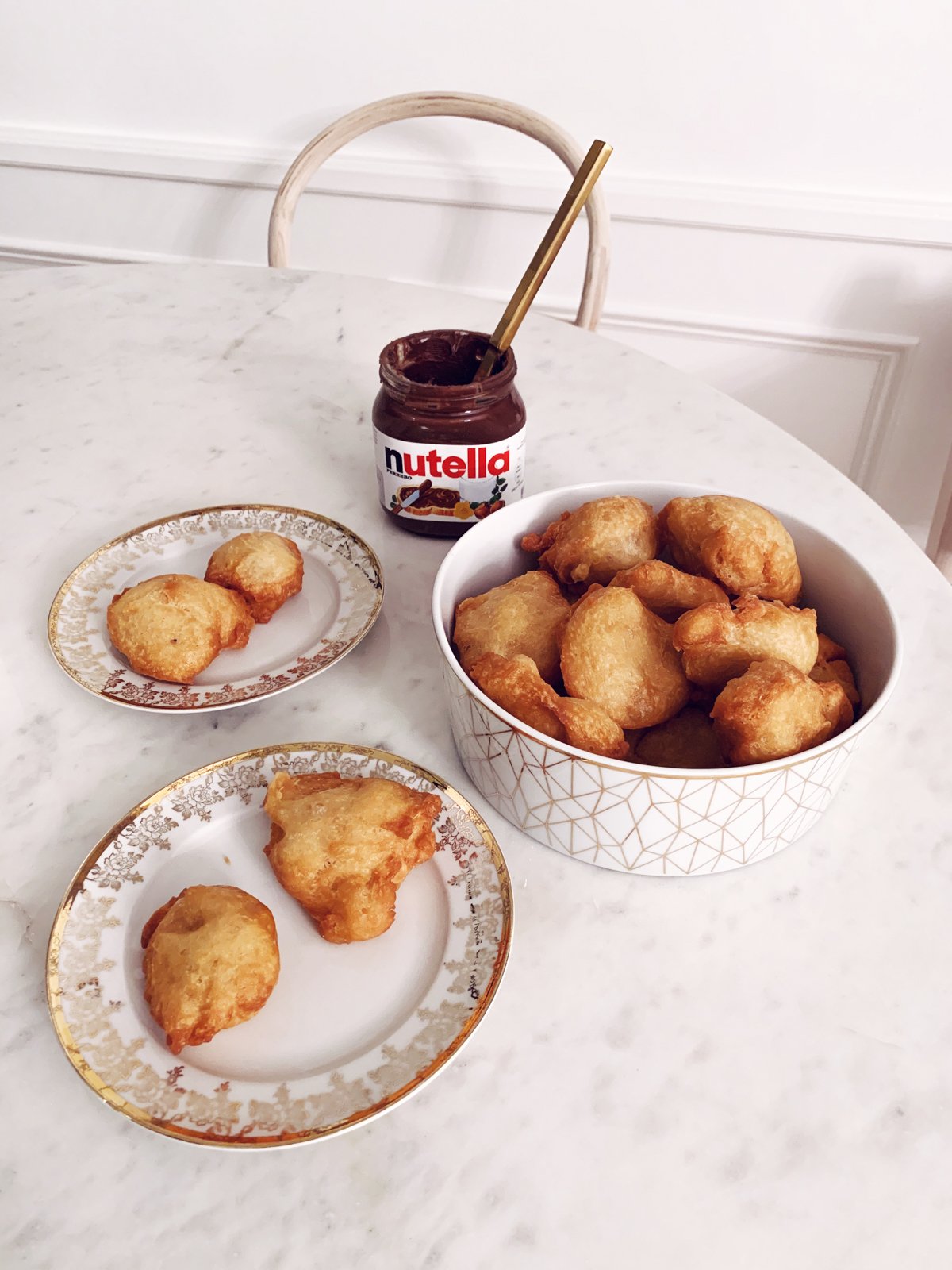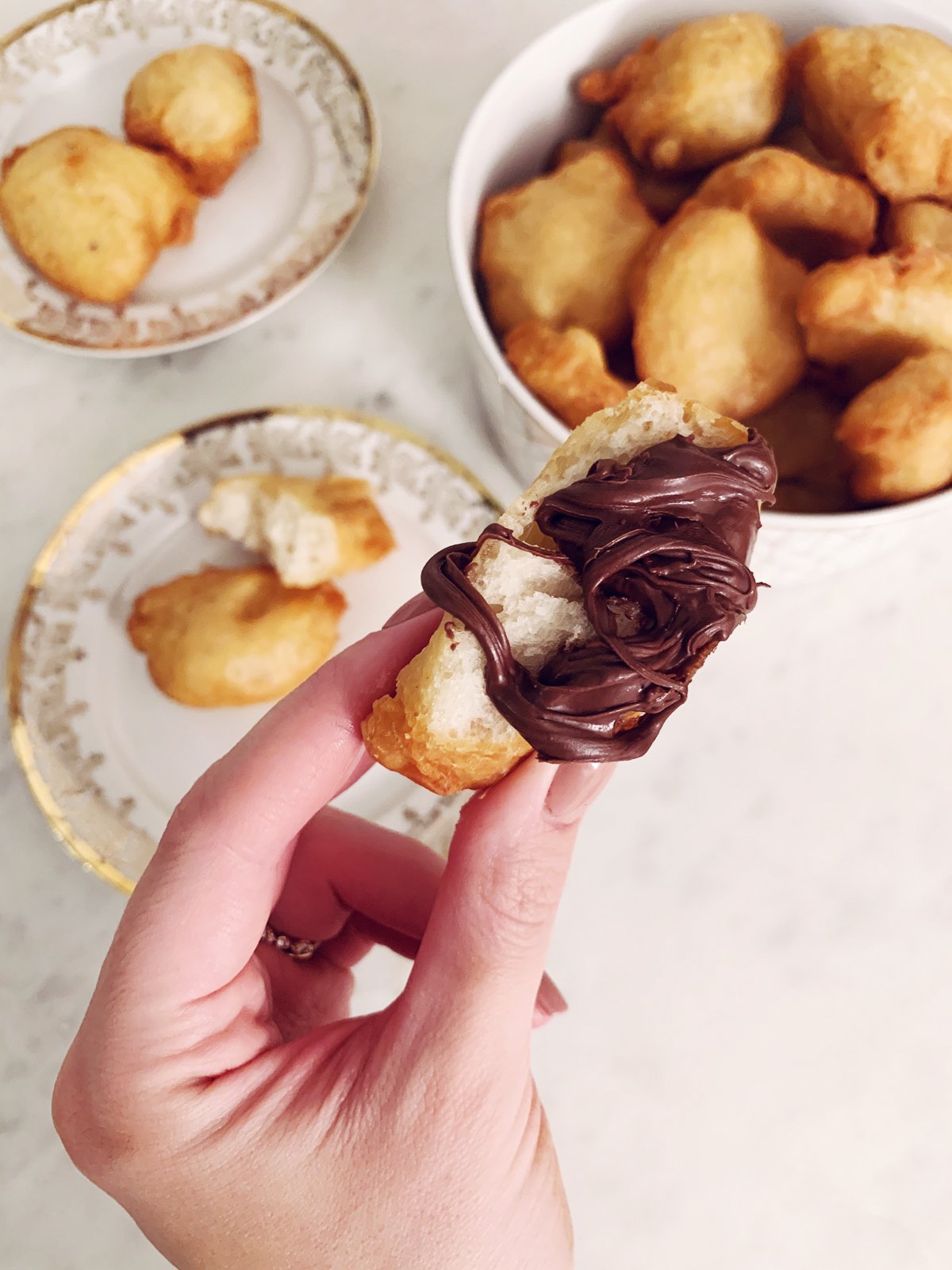 Approx 20 priganice:
3 dl water
6 dl flour
50 g yeast
1 tsk/tsp sugar
1 tsk/tsp salt
1 msk/tbsp rakija (brandy works too)
Rapeseed oil
Som lovat, här kommer receptet på Aleks priganice! Finns olika namn för dessa "munkar" men i just Montenegro heter de priganice. :-)
Häll upp vattnet (ljummet) i en stor skål. Häll i socker och smula jästen. Rör om tills jästen löses upp. Häll i salt och rakija (varför alkohol tänker ni haha men det är tydligen viktigt för att oljan inte ska tränga in i degen). Vispa i mjölet med hjälp av en sked och rör om. Degen ska vara lite lös och kladdig. Låt jäsa under handduk i ca 20 min!
Häll rapsoljan i en kastrull eller djup stekpanna och värm upp. Forma degen med hjälp av två matskedar t.ex. och klicka i! Fritera på mellanhög värme (vi kör 7 av 9) och vänd på dem då och då tills de får en fin gyllenbrun färg. När de är färdiga, ta upp dem och lägg dem på hushållspapper så att lite överflödig olja sugs upp.
Färdigt!! Servera med vad ni vill. Aleks älskar att äta dem med honung medan jag gillar nutella till. Går även att köra någon typ av sylt. Och ost. Mmmm..
// As promised, here is the recipe of Aleks priganice! There are different names for these "donuts" but in Montenegro they are called priganice. :-)
Add the water (luke warm) into a big bowl. Add sugar and yeast in little pieces. Stir until the yeast dissolves. Add salt and rakija (now you're thinking why alcohol haha but apparently it's important so that the oil doesn't get inside the dough). Add the flour while stirring with a spoon. The dough is supposed to be a bit loose and sticky. Let it ferment under a towel for about 20 minutes!
Add rapeseed oil in a saucepan or a frying pan and heat it up. Shape the dough with the help of two tablespoons for example and put it in the oil! Deep-fry on middle high heat (we did it on 7 of 9) and turn them every now and then until they get a nice golden color. When they are done, take them out and put them on some paper towel to remove some excess oil. 
Done!! Serve it with whatever you like. Aleks prefer eating them with honey while I like nutella. You can also eat it with some kind of jam. And cheese. Mmmm…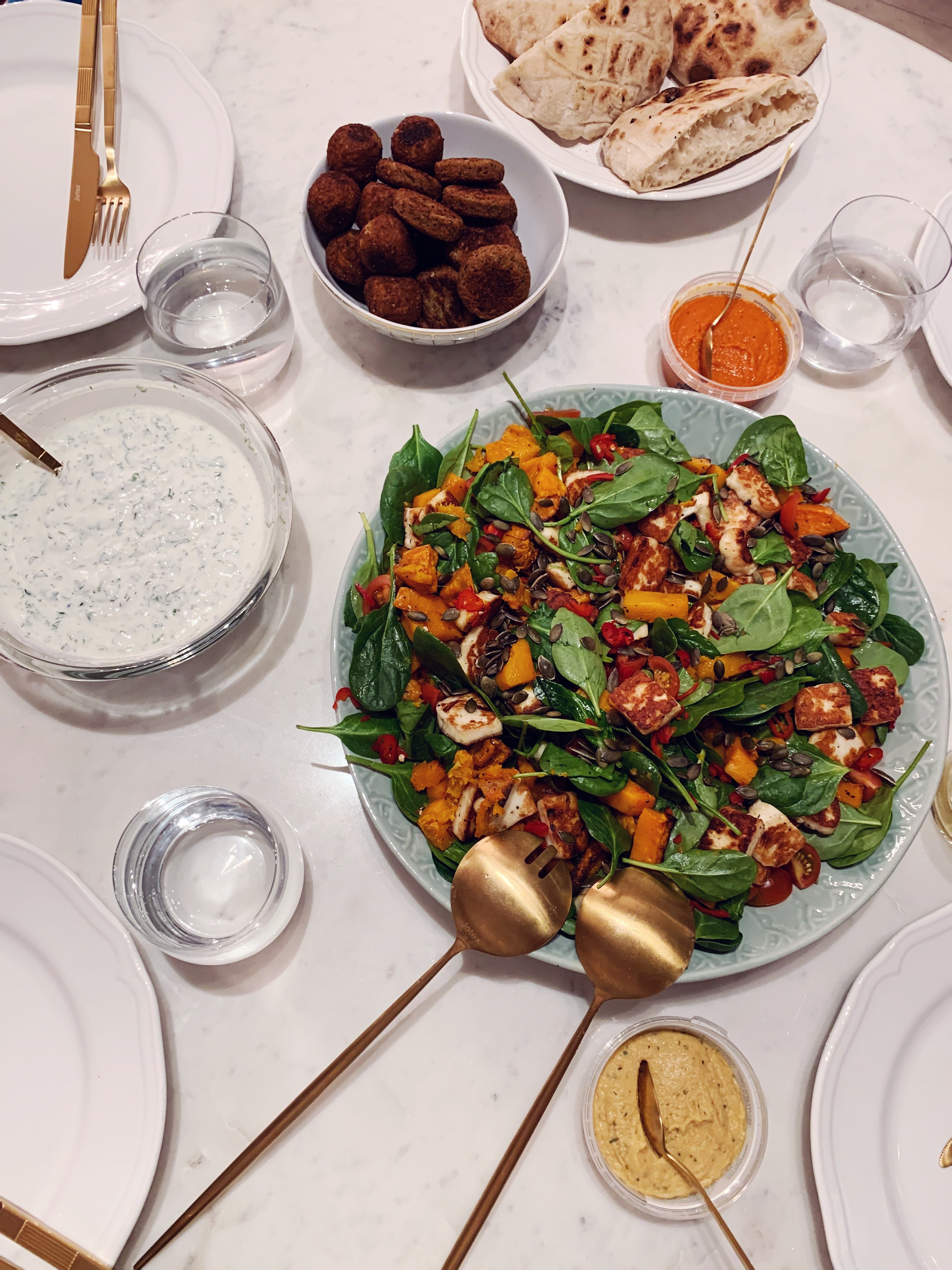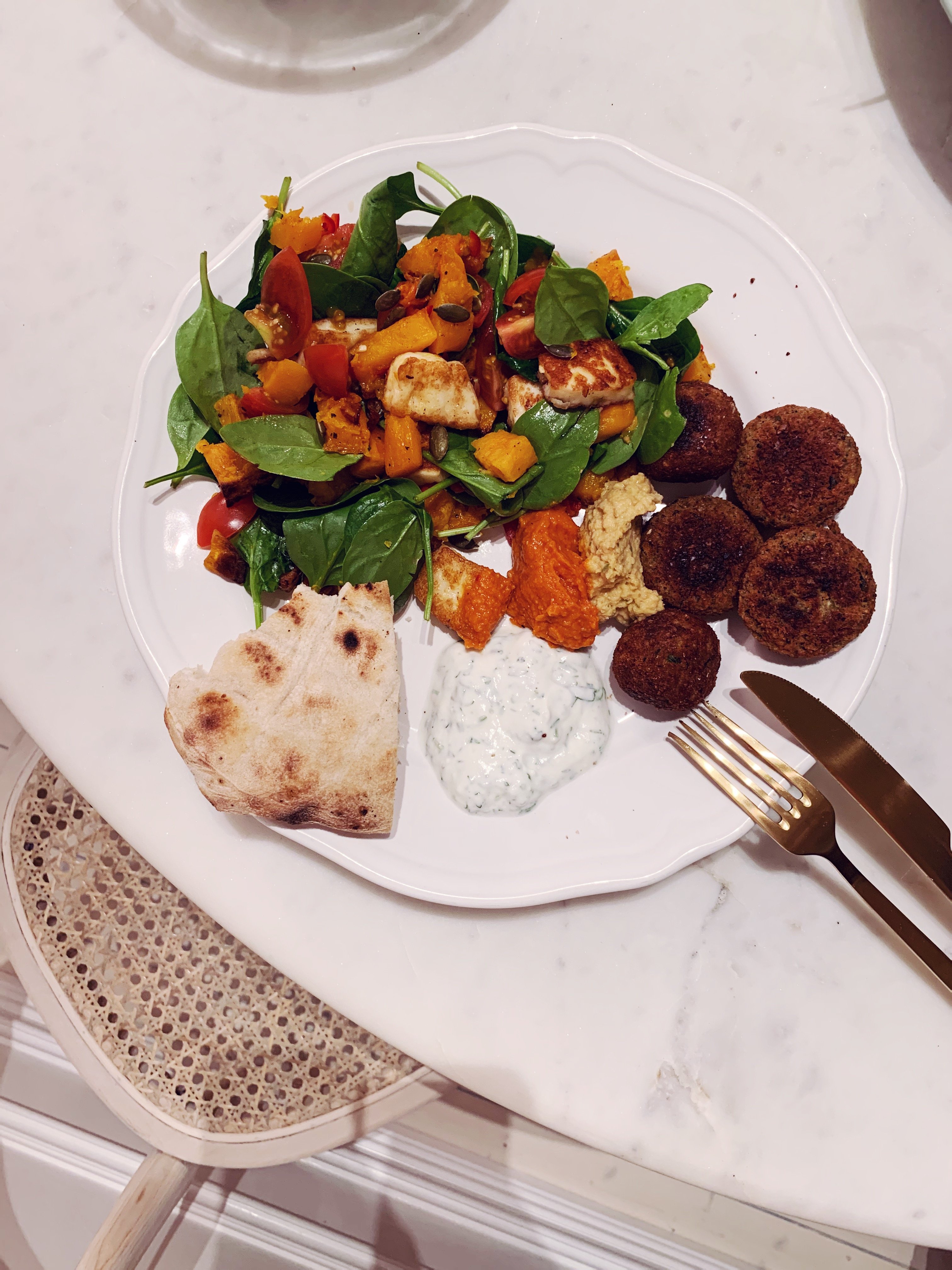 Tonight's dinner
Vi hade min mamma och bror över på middag ikväll och detta var vad vi åt! Riktigt gott. Det var så himla många som frågade efter receptet på insta så jag tänkte att jag postar det här! :-)
Salladen bestod av:
Sötpotatis
Butternutpumpa
Bladspenat
Halloumi
Körsbärstomater
Chili
Pumpafrön
Olivolja
Vi körde sötpotatisen och pumpan i ugnen (i bitar) och halloumin stektes i bitar. Sen bara blanda med det andra! SUPERLÄTT. Behöver inte skriva ut mått för man tar så mycket man vill ha liksom. Sen kan man ha vad man vill till, vi hade falafel och bröd, samt paprikaröra, hummus & en örtsås (som bestod av 3 dl turkisk yoghurt, en halv kruka färsk persilja, en halv kruka färsk basilika, en halv citron samt lite salt & peppar). :-)
Nu när vi ska försöka gå tillbaka till att äta mindre kött så bli detta en ny favoriträtt att köra lite då och då! Skulle ni tycka det var kul om jag delade med mig av fler recept här på bloggen? Såg att många frågat efter Aleks friterade "munkar" t.ex. så det kanske blir nästa matpost.
// We had my mom and brother over for dinner tonight and this is what we had! It was delicious. So many asked for the recipe on instagram so I thought I could post it here! :-)
The salad was made of:
Sweet potato
Butternut squash
Spinach
Halloumi
Cherry tomatoes 
Chili
Pumpkin seeds
Olive oil
We did the sweet potato and butternut squash in the oven (in pieces) and fried the halloumi in a pan. Then just mix it with the rest of the stuff! SO EASY. No need to write how much of each ingrediens because you take as much as you want. Then you can serve it with anything, we ate it with falafel and bread, plus hummus and herb sauce (which was made of turkish yoghurt, parsley, basil, lemon and some salt & pepper). :-)
Now that we're gonna try to go back to eating less meat, this will be a new favorite dish to do every now and then! Would you like me to post more recipes here on my blog? Would that be fun? For example many have asked about Aleks fried "donuts" so maybe that will be the next food post.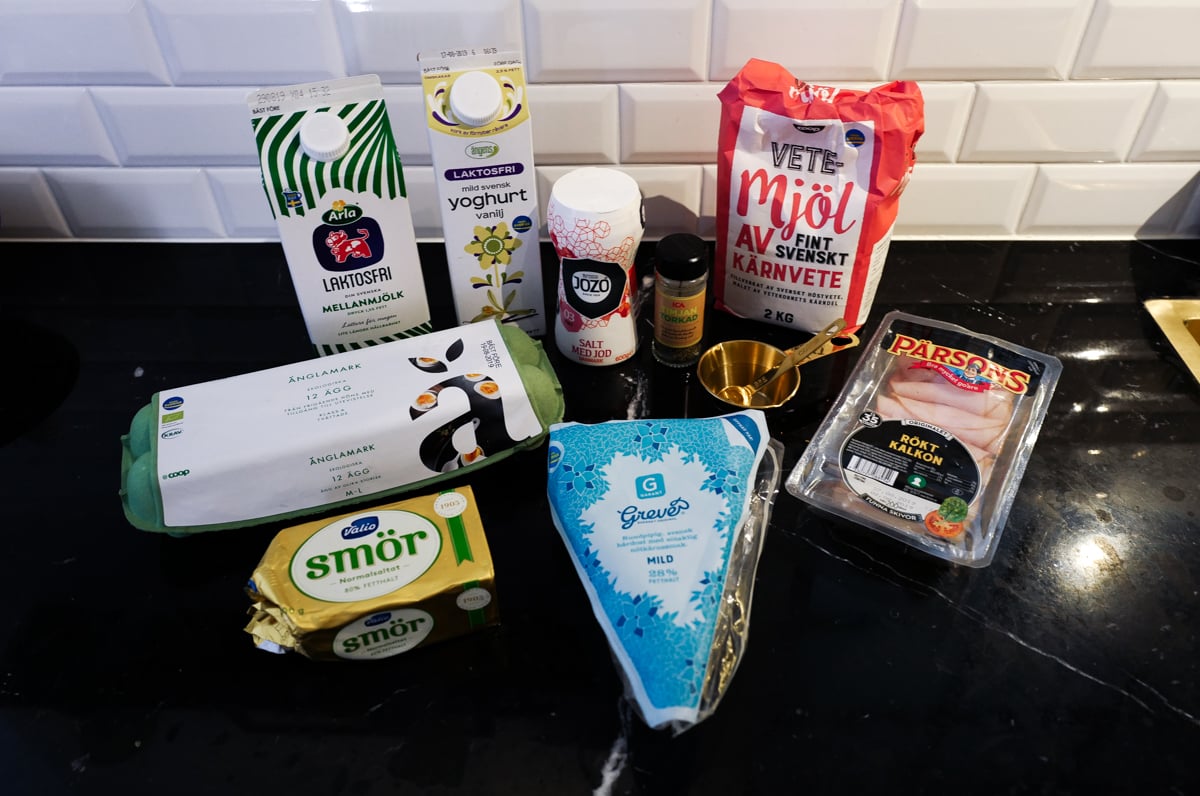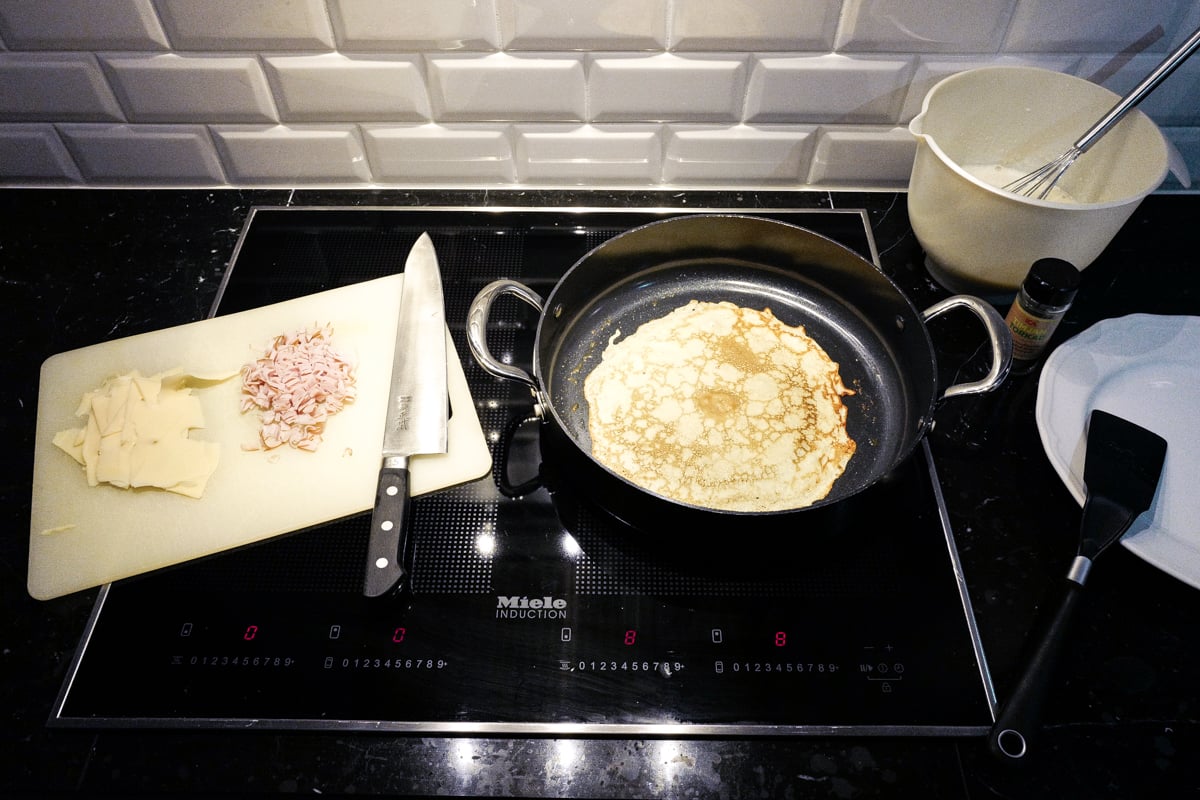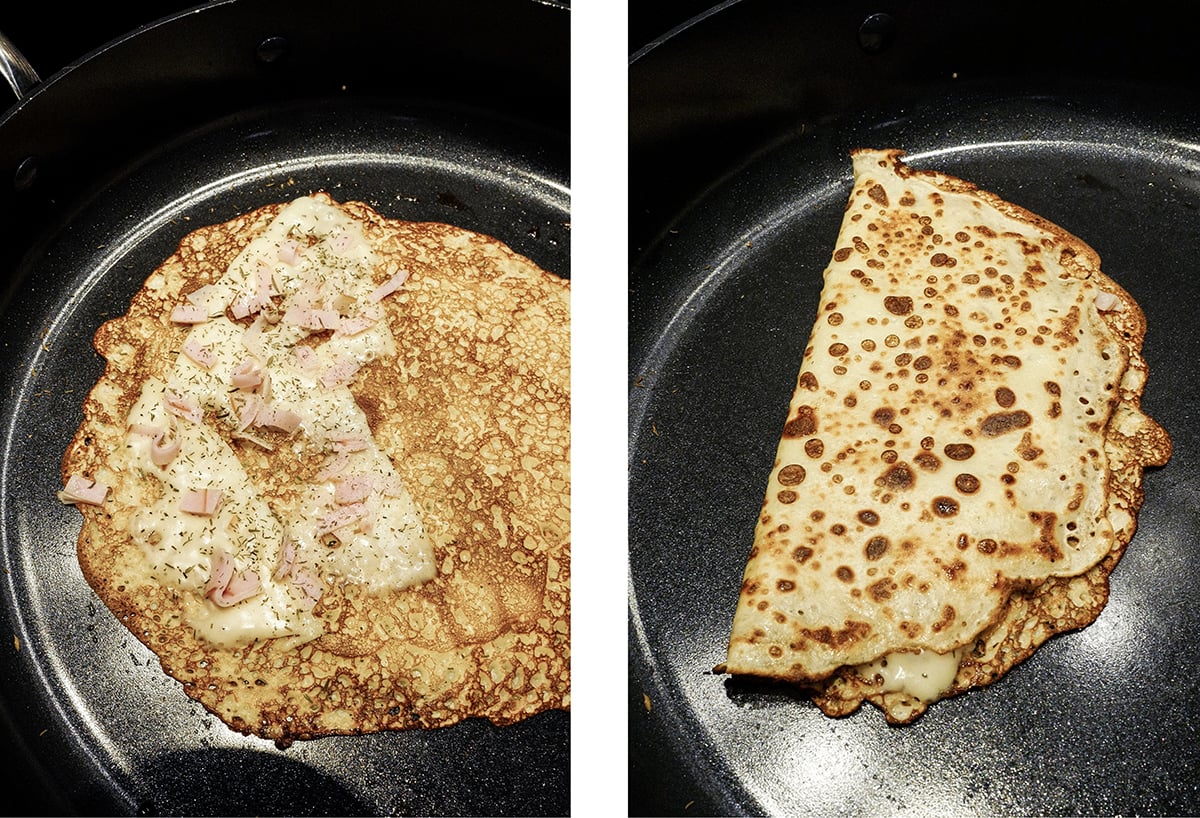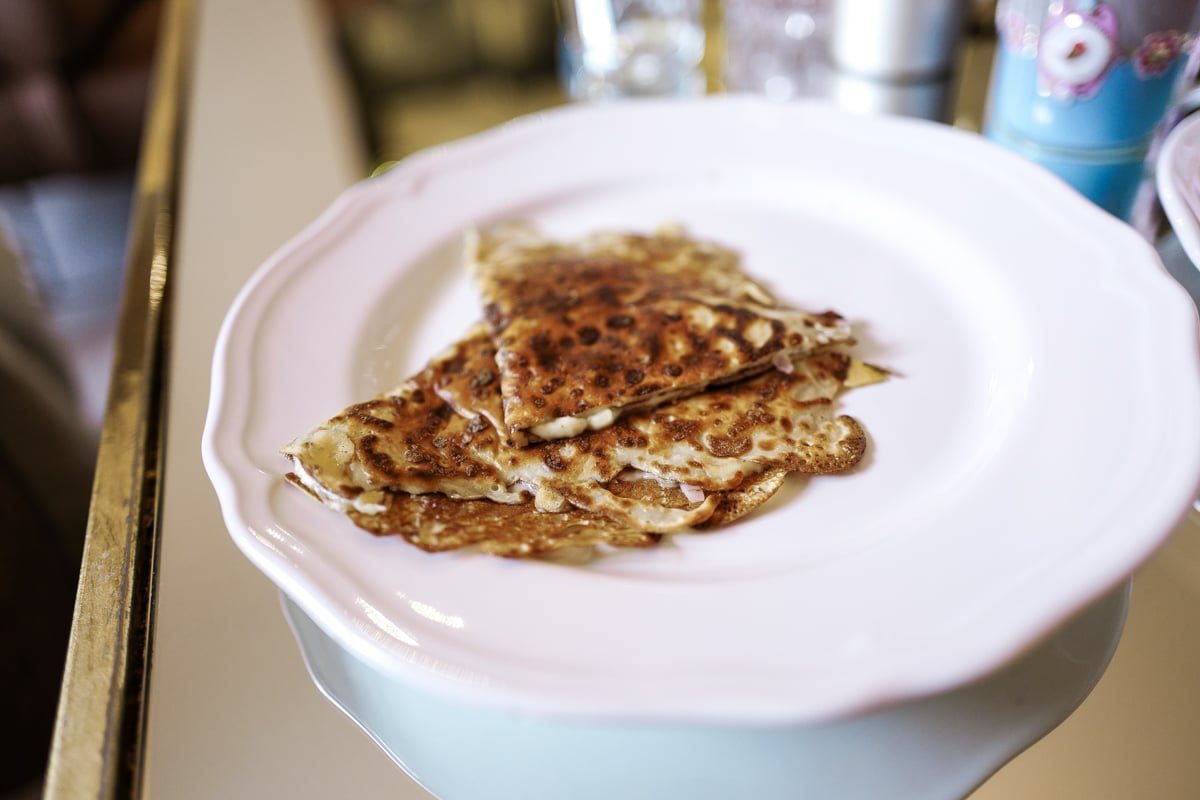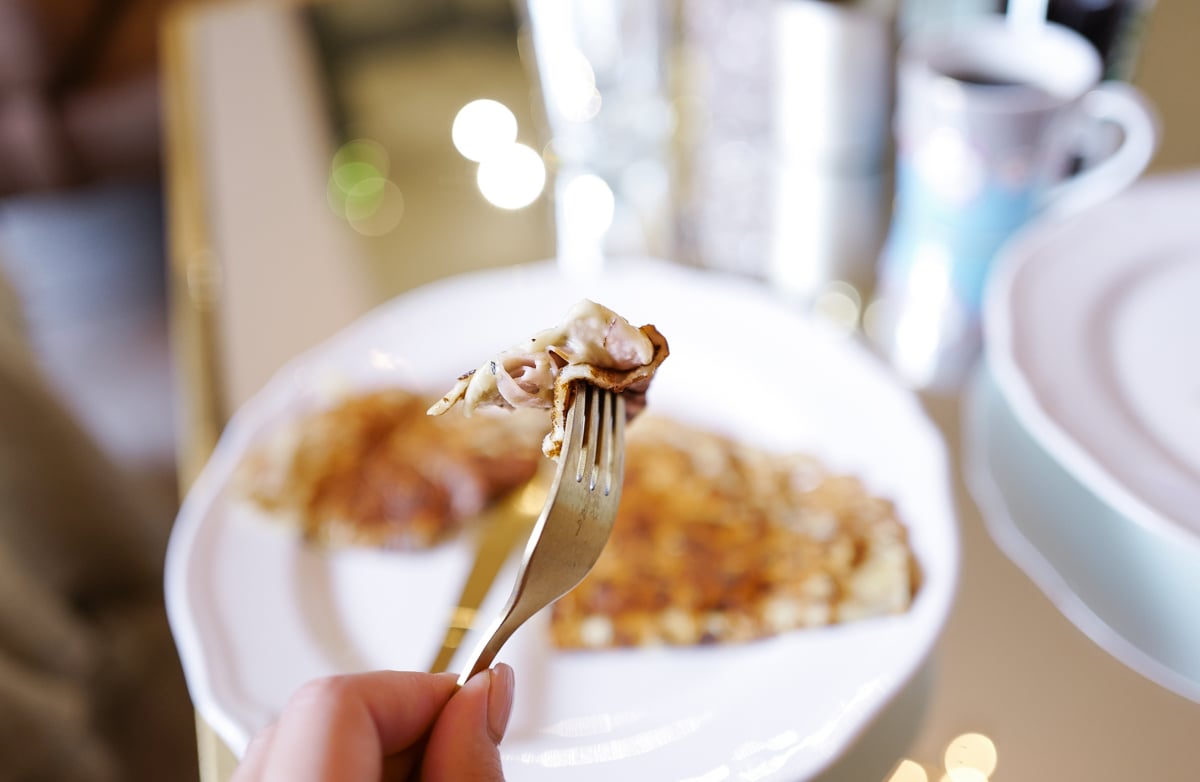 Made crepes for breakfast!
God morgon! Om ni inte redan ätit frulle idag, testa detta! SÅ gott. Det är egentligen bara vanliga svenska pannkakor (men med en liten twist!) som typ alla vet hur man gör, fyllda med ost, kalkon och timjan. För oss två kör vi 2/3 av det vanliga pannkaksreceptet eftersom att de blir tjockare och mer mättande pga fyllningen.
2 dl mjöl
3 dl mjölk
1 dl vaniljyoghurt 
2 ägg
Lite mindre än 1/2 tsk salt
Smör för stekning
Skivad kalkon
Ost 
Timjan
Blanda mjöl och salt i en bunke. Tillsätt hälften av mjölken och vispa runt. Häll i resten av mjölken och vaniljyoghurten. I med äggen och vispa runt. Stek i smör och lägg i en klick smör innan varje pannkaka! När ni vänt pannkakan första gången, lägg hyvlad ost, hackad kalkon + timjan på ena sidan och vik sedan över. Stek lite till på båda sidorna. Klart! :-) (om ni vill steka färdigt alla innan ni äter, lägg in dem på en tallrik i ugnen 60 grader så de håller sig varma)
PS. Om ni är sötsugna också, gör som vi och stek först 4 vanliga pannkakor innan ni börjar med de med fyllning, och ät med nutella, banan och krossade valnötter efteråt. :-)
// Good morning! If you haven't had breakfast yet, try this! SO delicious. It's basically regular Swedish pancakes (but with a little twist!), filled with cheese, turkey and thyme. 
For two persons:
2 dl flour
3 dl milk
1 dl vanilla yoghurt
2 eggs
Less than 1/2 tsp salt
Butter for the frying pan
Turkey 
Cheese
Thyme
Mix flour and salt in a bowl. Add half of the milk and mix. Add the rest of the milk + the vanilla yoghurt. Add the eggs and mix. Fry in butter and add butter before every pancake! When you've turned the pancake the first time, add turkey and cheese + thyme on one side and then fold over. Fry some more on both sides. Done! :-) (if you want to fry them all before eating, put them on a plate in the oven 60 C so that they stay warm)
PS. If you're craving sweets too, do like us and fry 4 regular pancakes before you make those with filling, and eat with nutella, banana and crushed walnuts afterwards. :-)