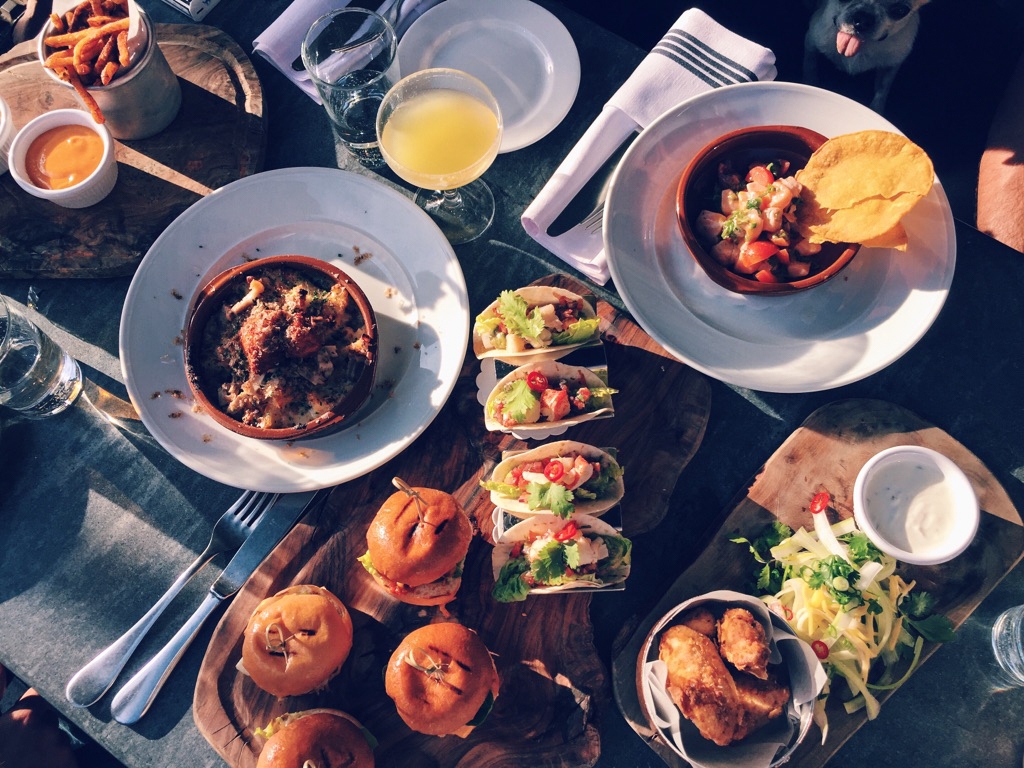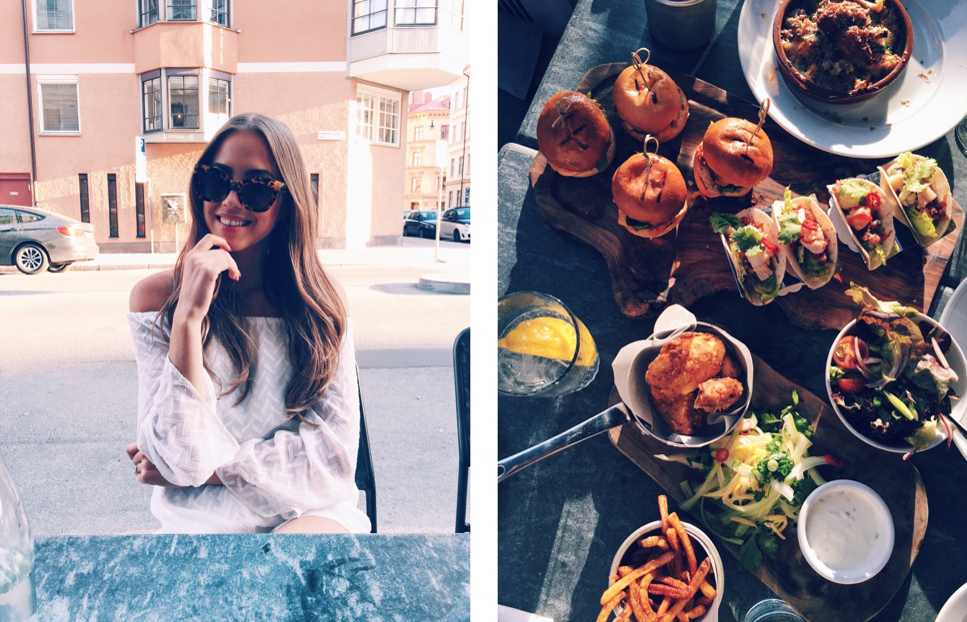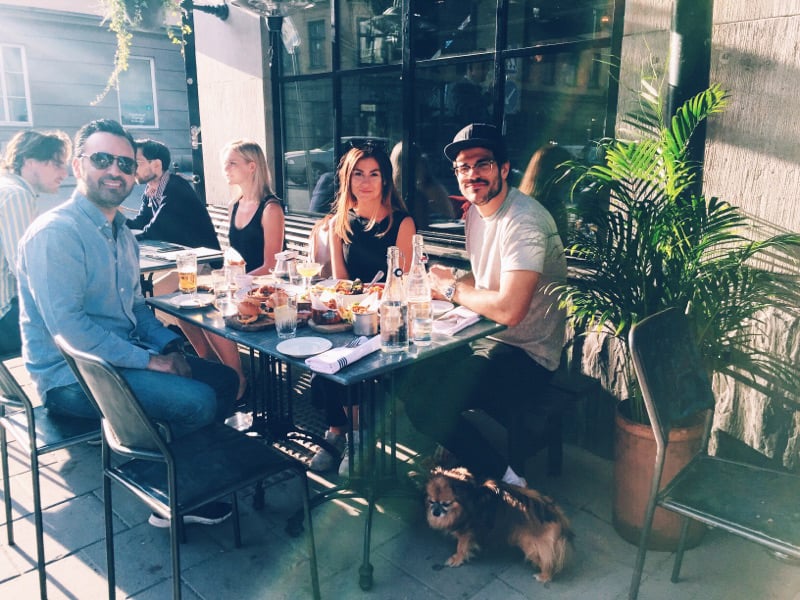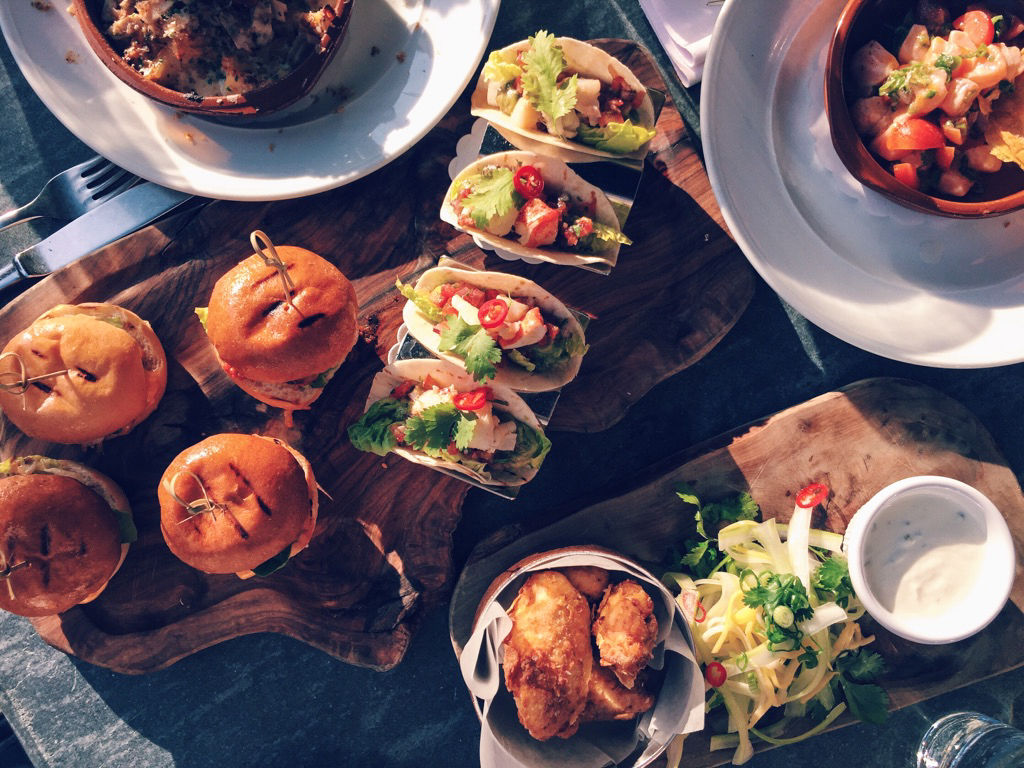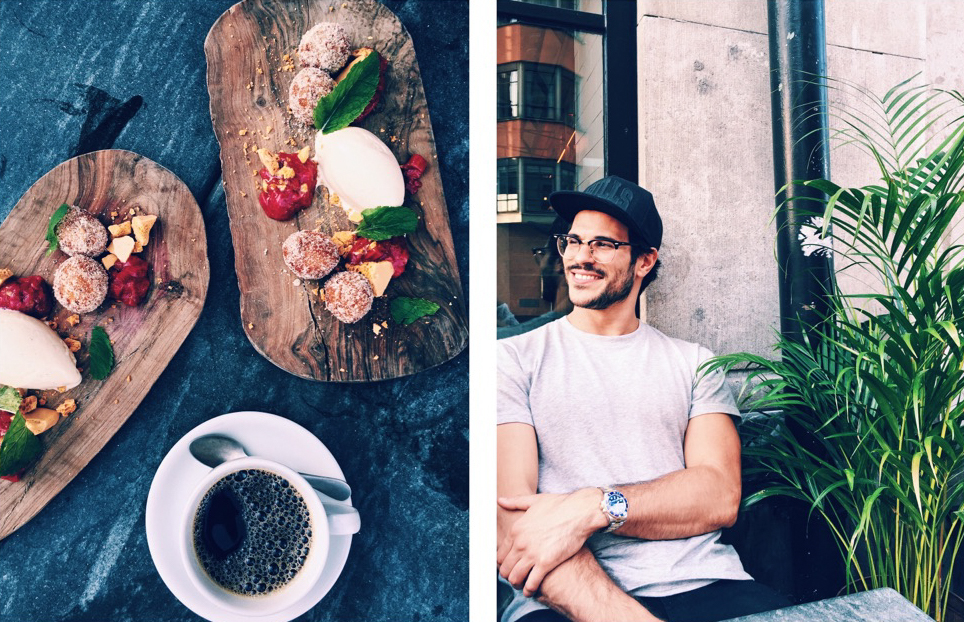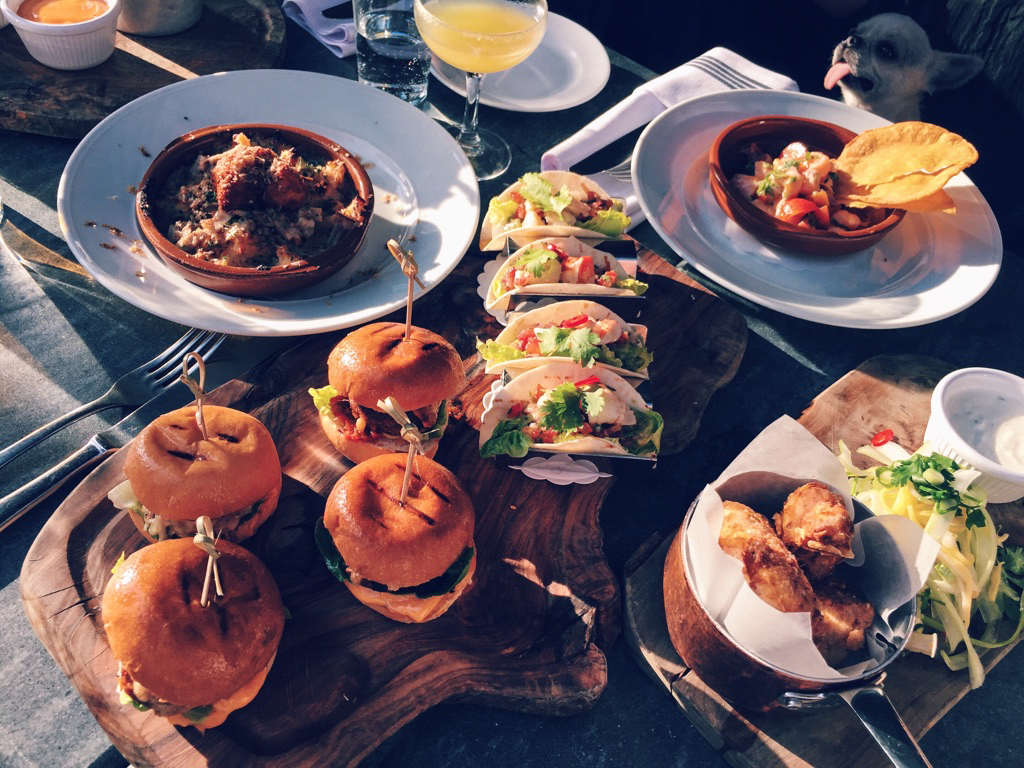 Friday dinner with friends! <3
Efter jobbet idag mötte vi upp Dani och Babak för en middag i kvällssolen! Vi satte oss på Kommendören och beställde in flera smårätter som vi delade på. Miniburgare, små hummertacos, mac n cheese m.m. Helt galet gott! Sedan avslutade vi med vaniljfyllda munkar med rabarber och glass. :-) Det var första gången jag åt på detta ställe men definitivt inte den sista!
Nu blir det film och glass (det enda som lindrar min blåsfyllda mun just nu, ajjj vad tandställningen skaver!) här hemma. Puss!
// After work today we met up with Dani and Babak for dinner in the evening sun! We sat down at Kommendören and shared a couple of small dishes. Mini burgers, small lobster tacos, mac n cheese and more. It was so delicious! For dessert we had with vanilla donuts with rhubarb and ice cream. :-) It was my first time at this place but definitely not the last one!
Now it's time for movie and ice cream at home. Hugs!