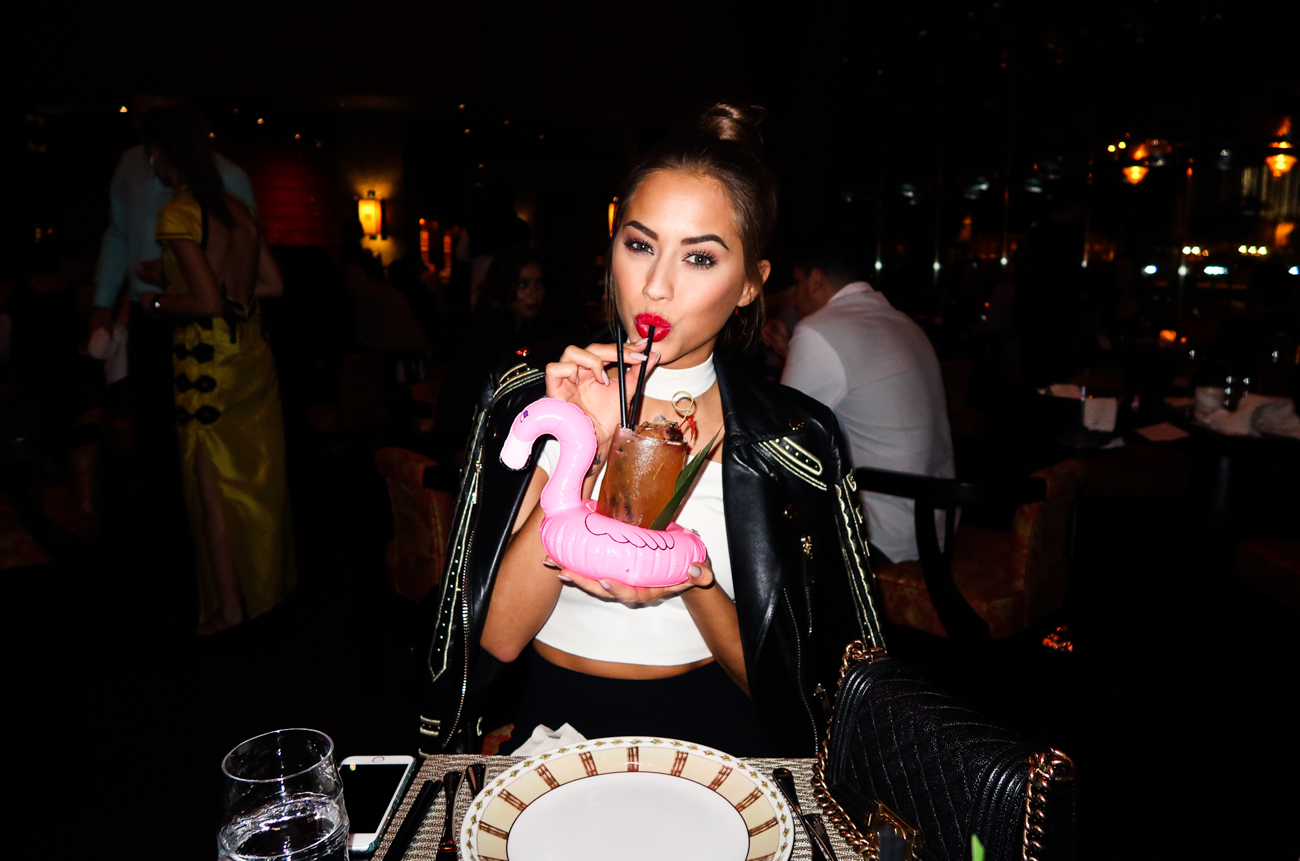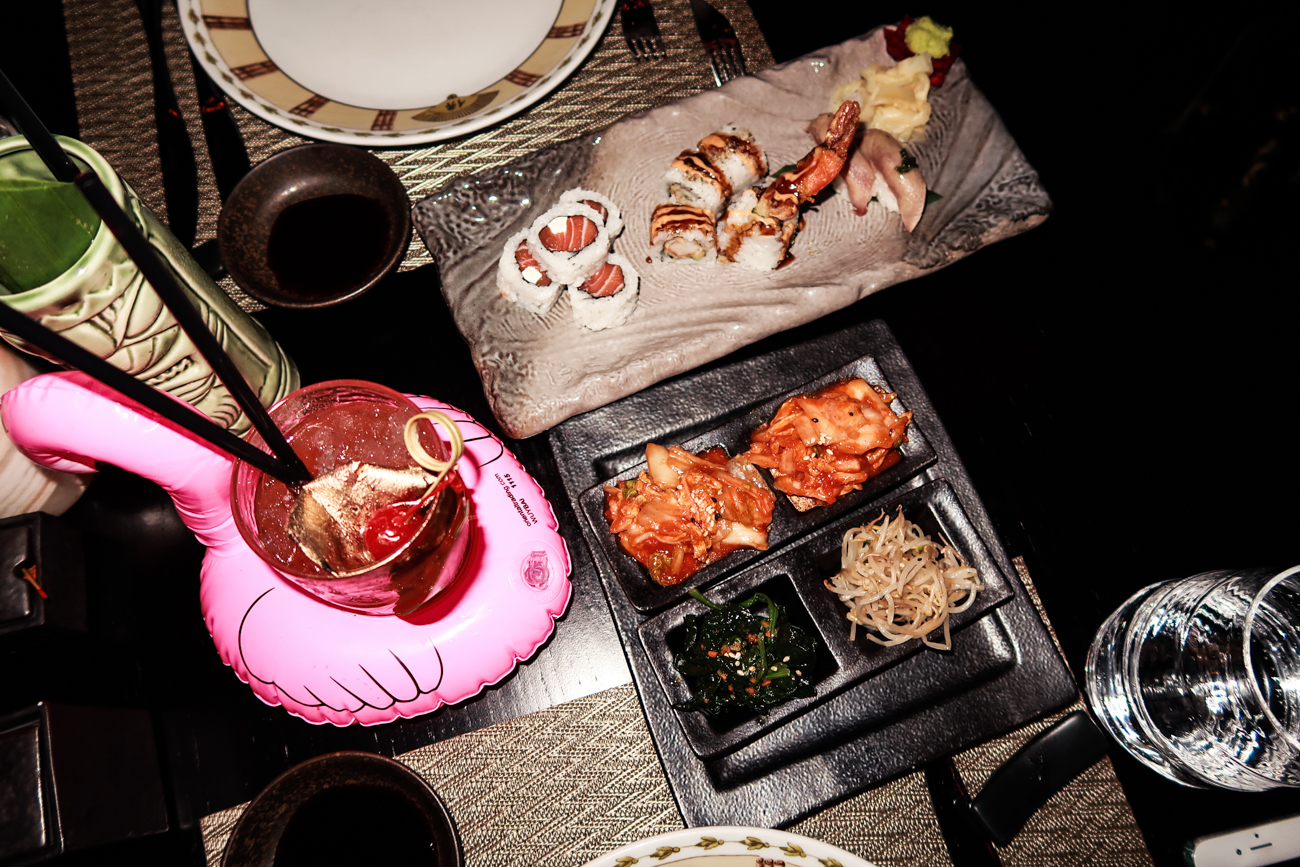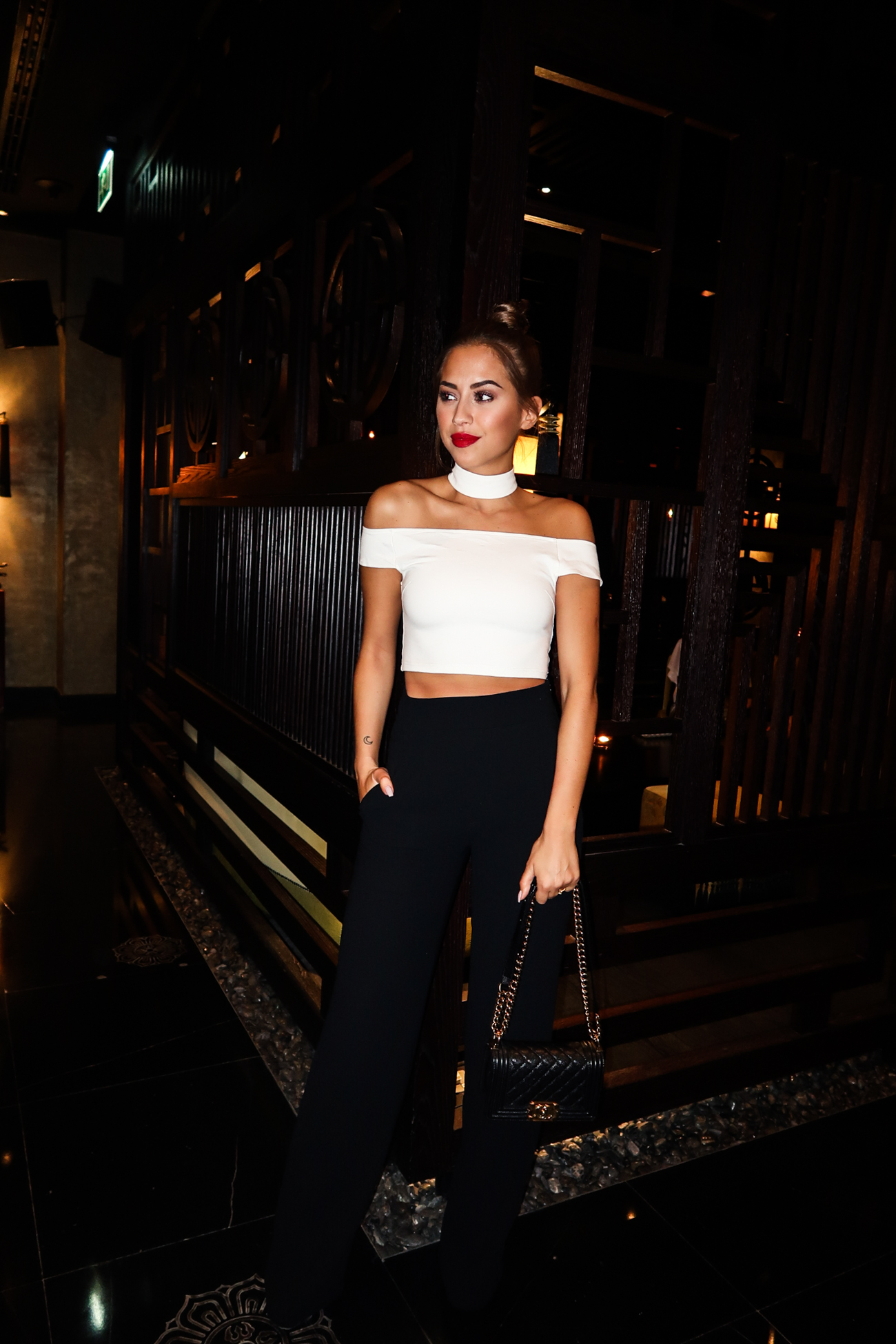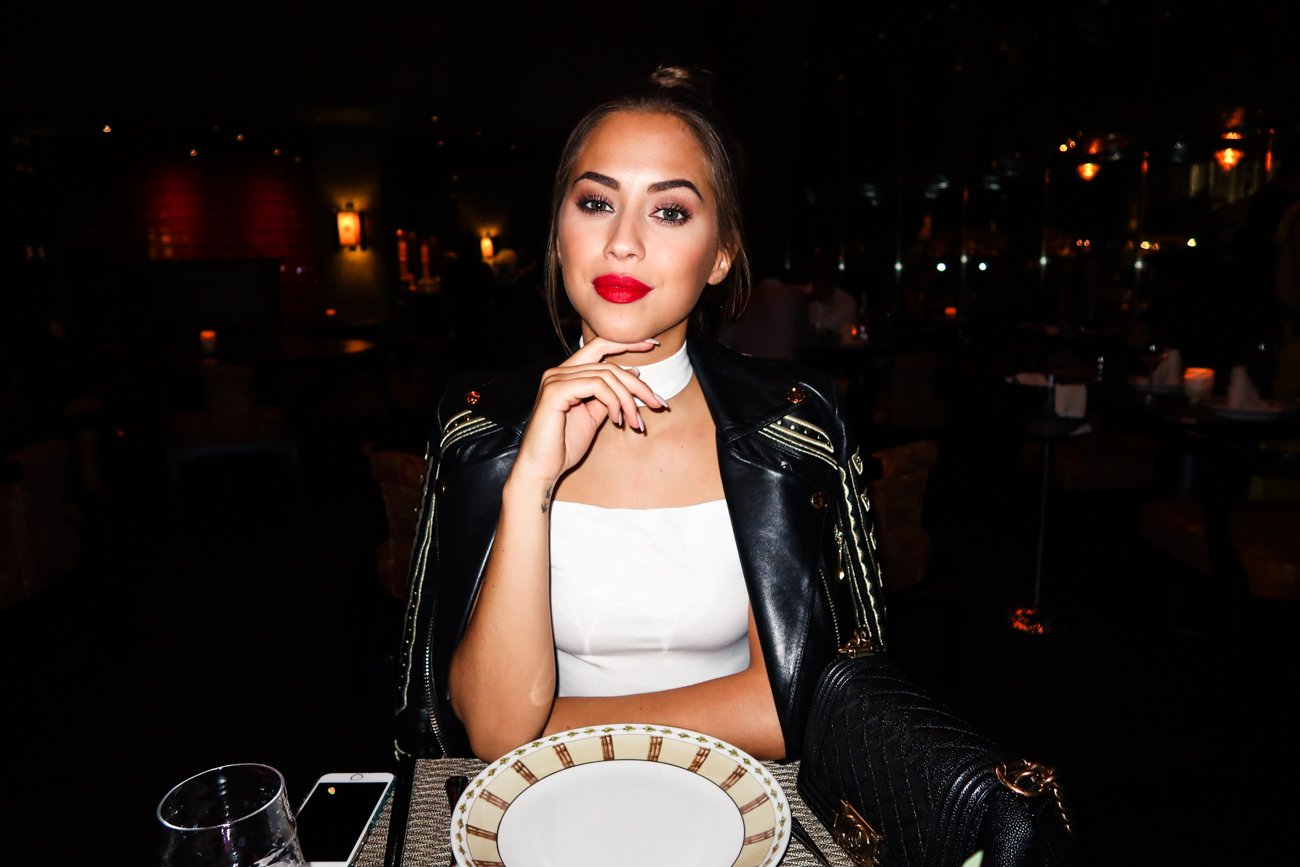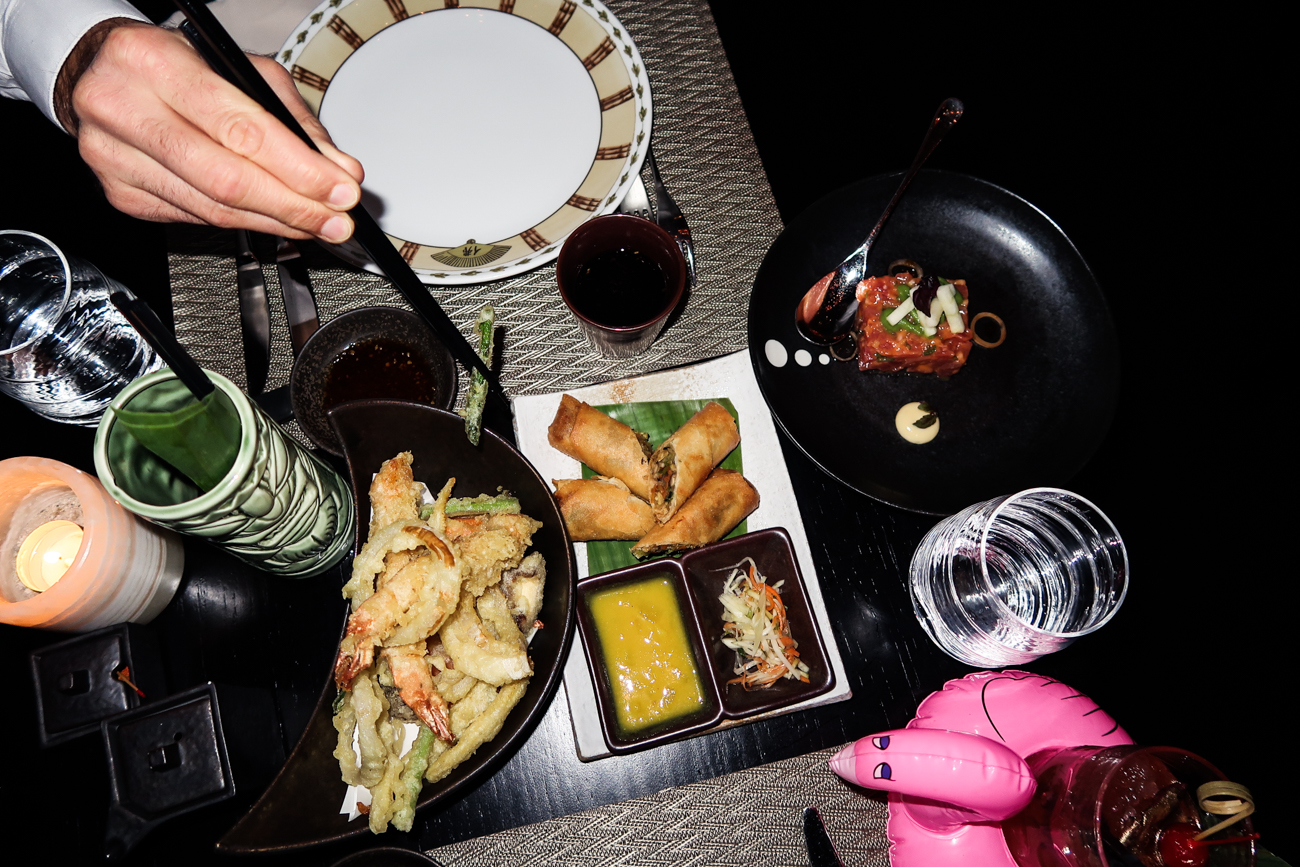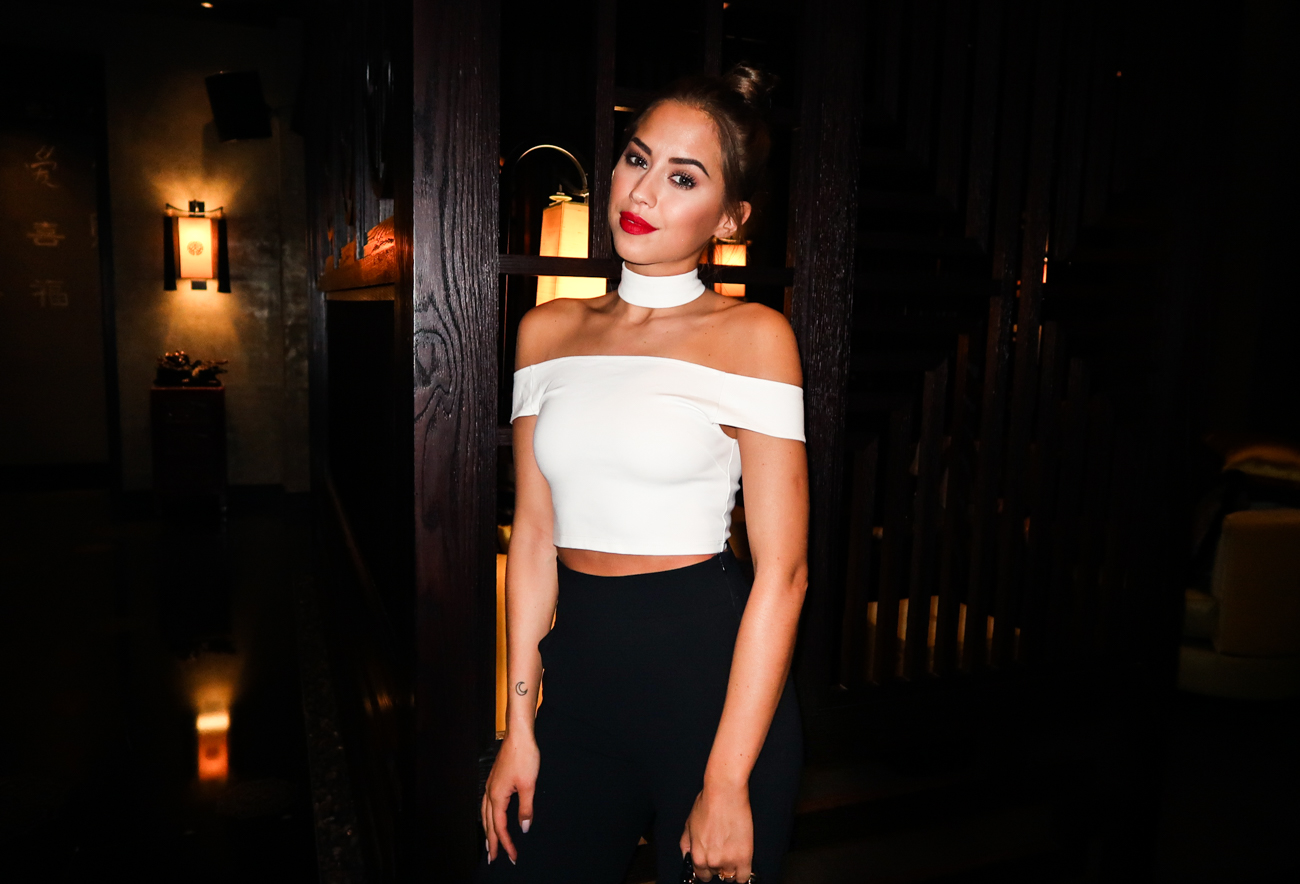 Last night – wearing old pants from Zara, top from Nakd, jacket from Ivyrevel, bag from Chanel.
Alltså jag bara ÄLSKAR "Asian fusion" och att beställa in en massa rätter att dela på. Spelar ingen roll var jag är i världen, jag måste hitta ett sånt ställe haha. Älskar Miss Ko i Paris, Tao i New York och så Buddha Bar som finns lite överallt i världen. Där käkade vi igår! Vi beställde in typ 10 smårätter, så himla gott. Favoriterna var tuna tartar och lobster dumplings.. Och deras kimchiiii! Wow så gott det var. Blir hungrig bara jag tänker på det nu haha.
Vi har varit iväg hela dagen (imorse åkte vi helikopter och eftermiddagen/kvällen tillbringade vi ute i öknen! mer om det sen) och nu ligger vi i sängen och har länsat hela minibaren på chips och godis. :-) Tänkte redigera bilder nu i en liten stund innan jag lägger mig. Klockan är halv elva här och jag har sovit så jäkla lite de senaste nätterna så jag ska försöka få ordentlig sömn inatt!
// Seriously I just LOVE "Asian fusion" and to order lots of dishes to share. It doesn't matter where I am in the world, I just have to find a place like that haha. I love Miss Ko in Paris, Tao in New York and then Buddha Bar which you can find on many places in the world. That's where we ate yesterday! We ordered like 10 small dishes, so delicious. My favorites were tuna tartar and lobster dumplings.. And their kimchiiii! Wow it was so delicious. I'm getting hungry now just by thinking of it haha.
We've been away all day (this morning we went on a helicopter ride and we spent our afternoon/evening out in the desert! I'll tell you more later) and now we're in bed with everything we could find in the minibar. :-) I'm gonna edit photos for a little while now before I go to bed. It's 10.30 here and I haven't slept many hours the last couple of nights so I'll try to get a proper sleep tonight!