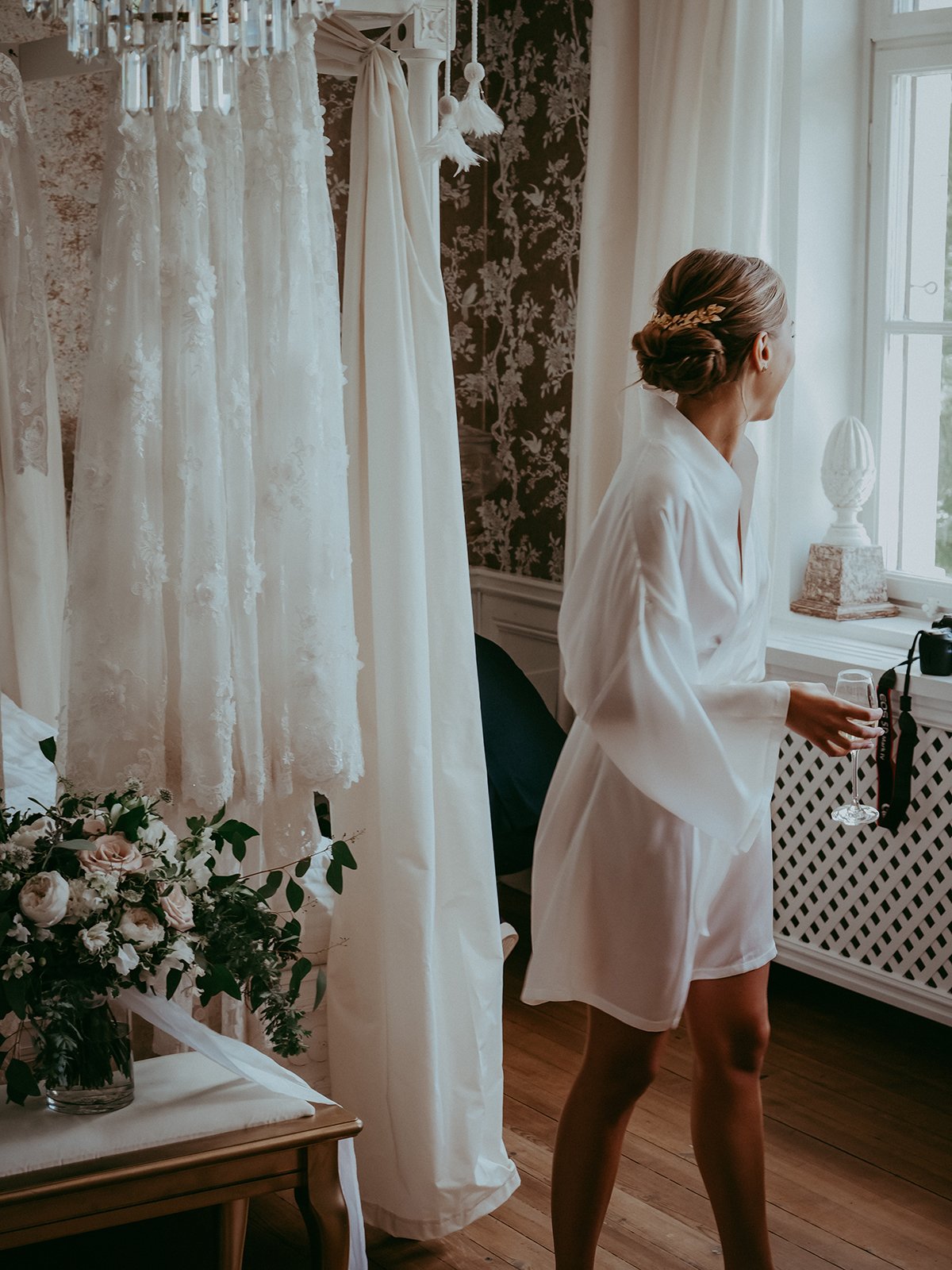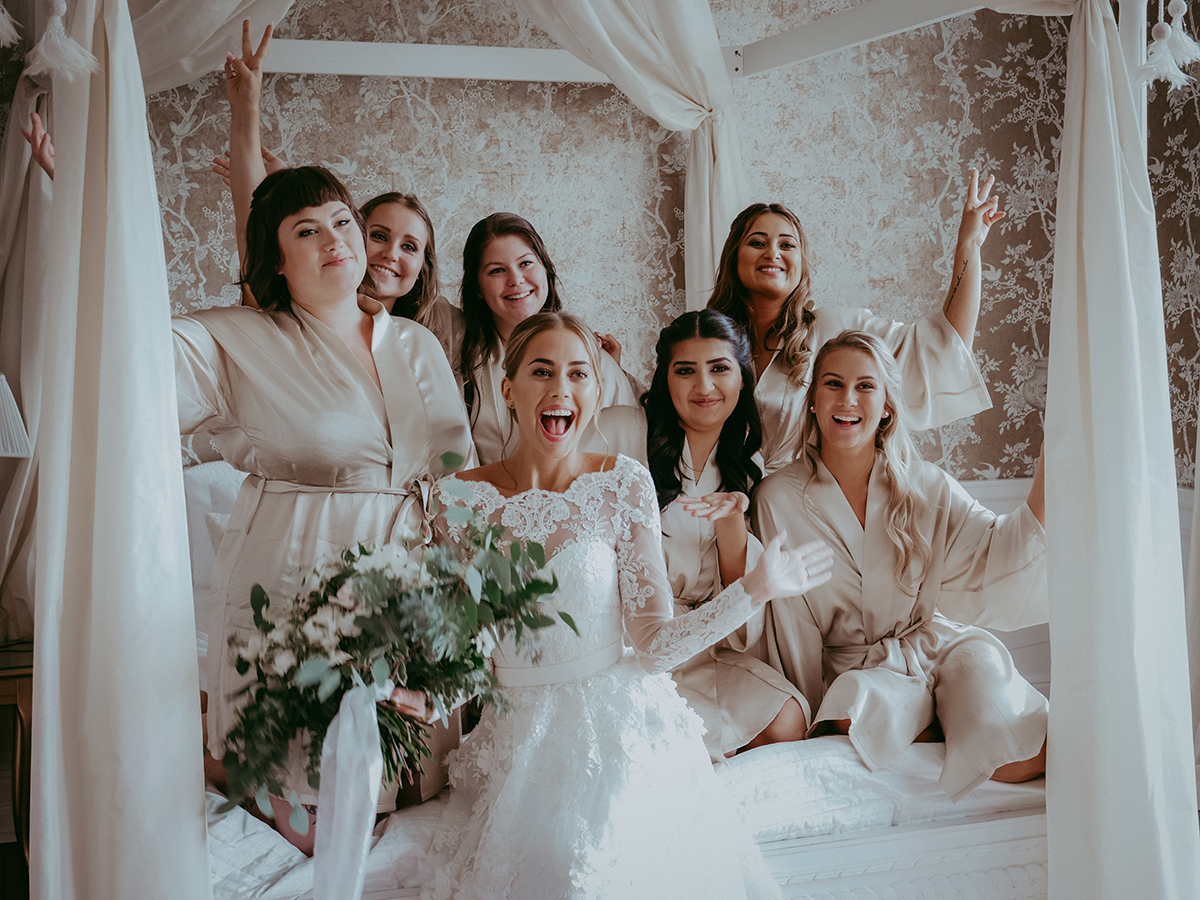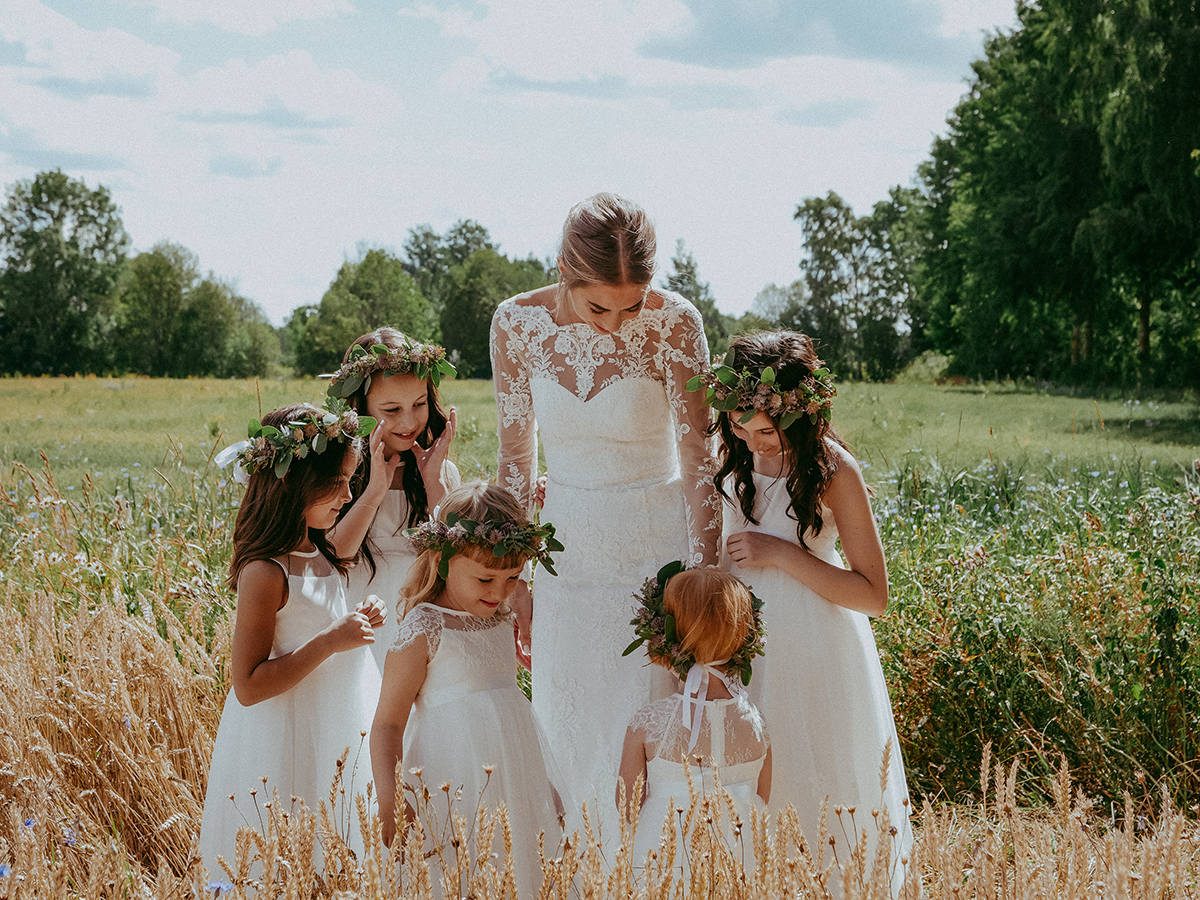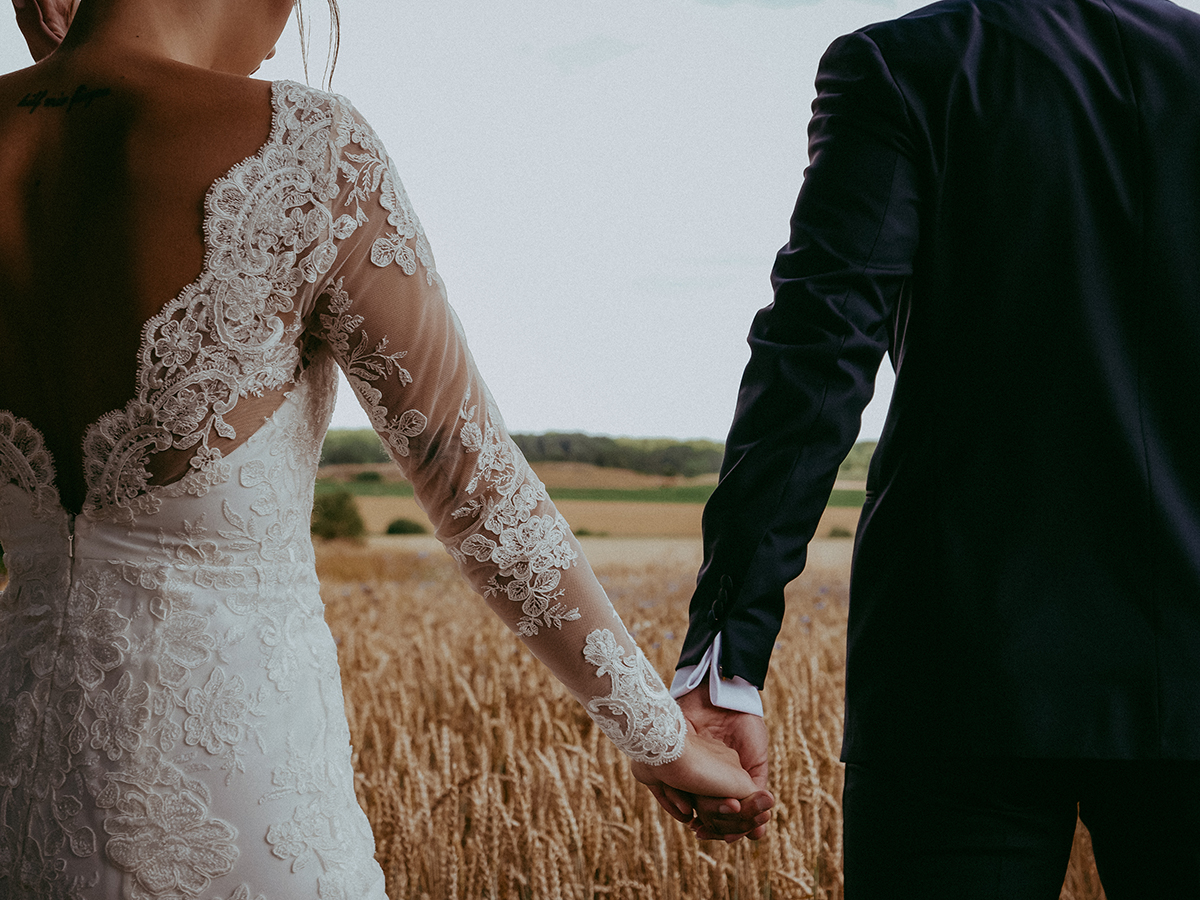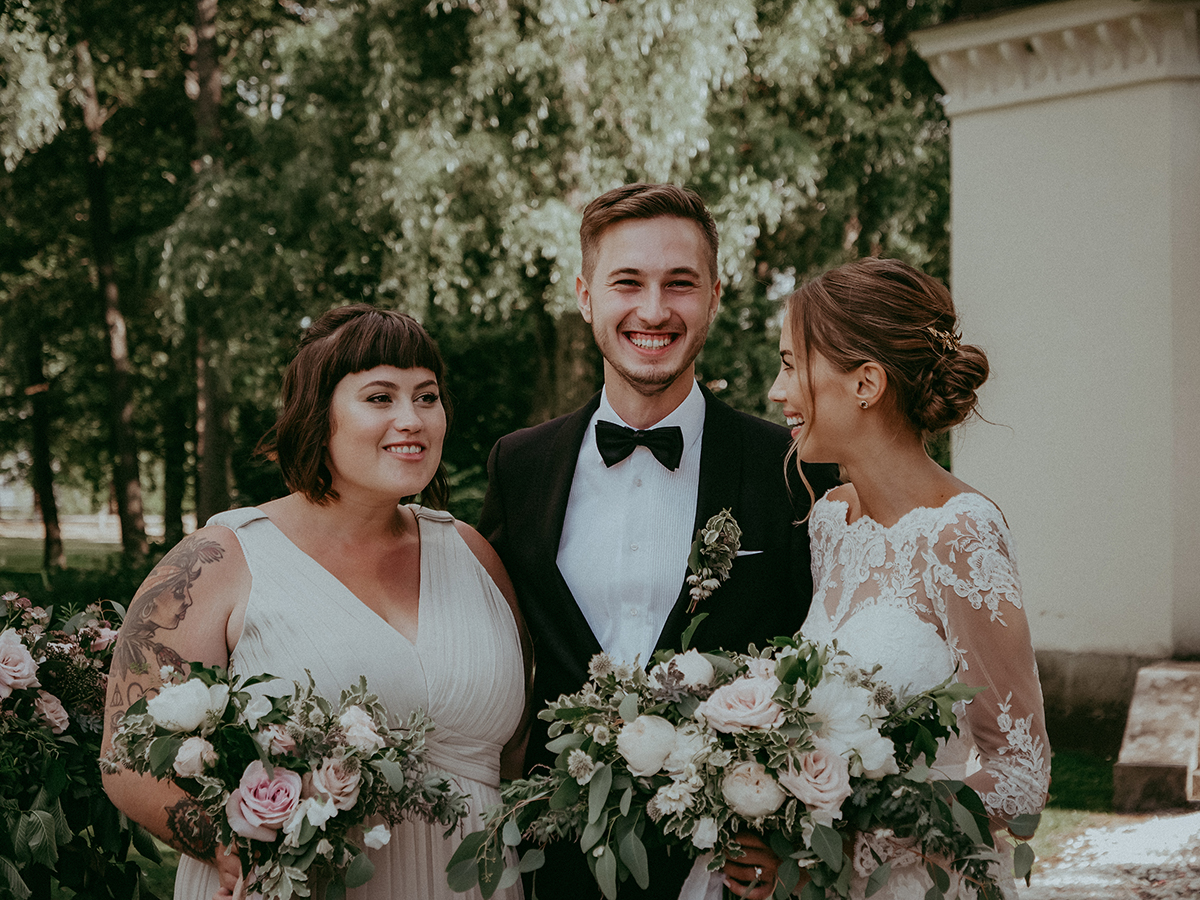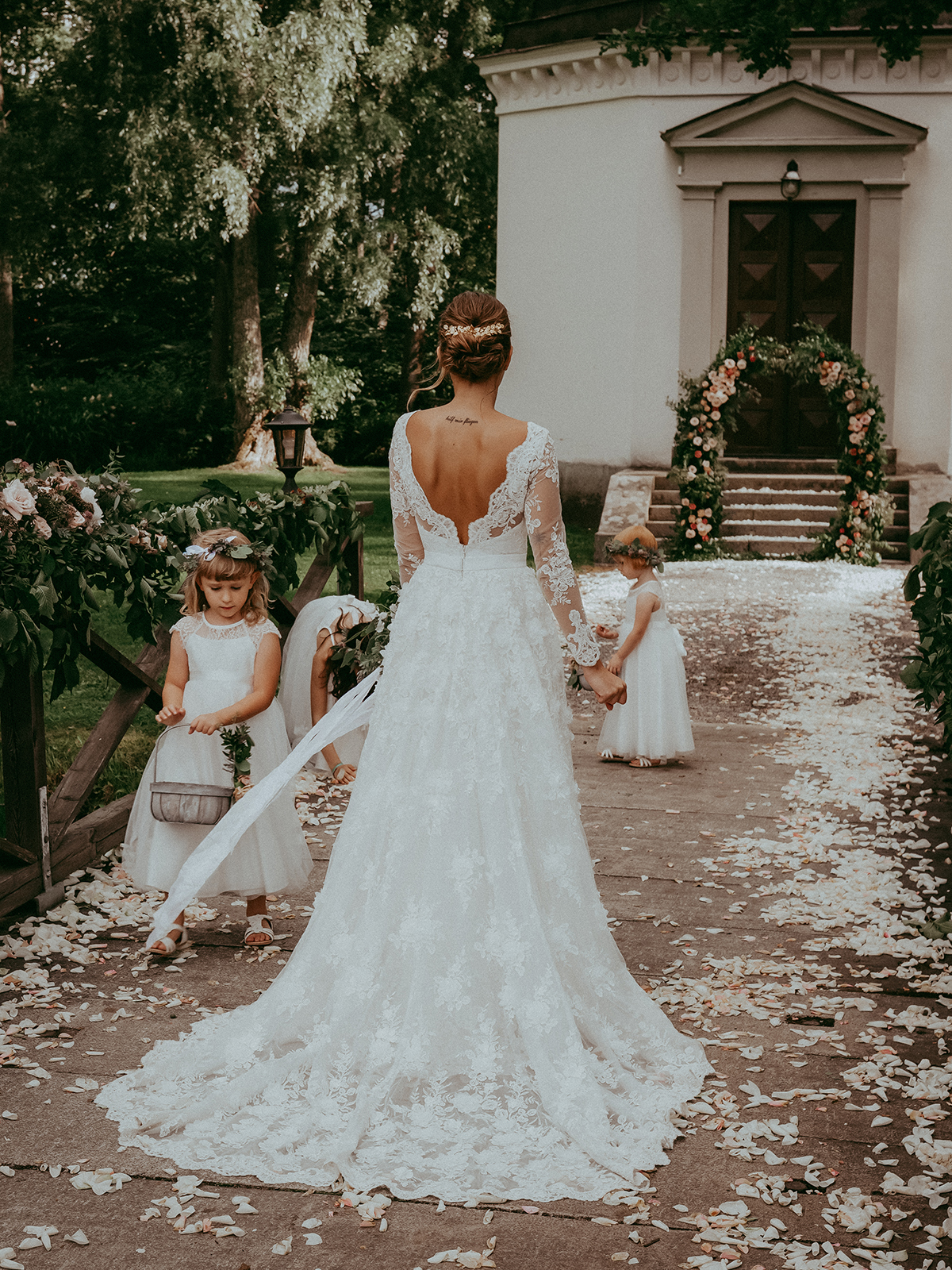 Photos by Maria Broström
Häromdagen fick jag några osedda bilder från vårt bröllop av en av personerna som filmade allt, och jag bara kastades tillbaka till den lyckligaste dagen i mitt liv. FAN vad avis jag är på alla som har den här stora dagen framför sig haha! Jag tror dock att en liten kille kommer komma och sno den förstaplatsen snart, men än så länge så är det vår bästa dag någonsin. ;-) Tänk att det i juli gått 2 år sedan vi gifte oss! Samtidigt så känns det som en evighet sedan, det känns som att vi alltid varit man och fru.
Under vårt första år som gifta gick vi som ni vet igenom två väldigt tuffa kriser. Min pappa gick bort i cancer, och mitt i allt det så fick vi även veta att mina chanser att få egna barn var små för att jag närmar mig klimakteriet allt för tidigt. Vi slängdes in i IVF-karusellen och allt var bara misslyckande & dåliga besked. Gång på gång. Jag minns att jag vaknade upp på vår 1-årsdag förra juli (bakis som ett as efter vår fest kvällen innan) och kände att fan jävla helvete, såhär skulle det ju inte bli! Vid det här laget skulle ju vi sitta här med ett litet barn, inte ligga och må dåligt, planera vår 3e IVF-behandling och oroa oss för att jag som 27-åring nästan har slut på ägg. MEN det blir ju inte alltid som man tänkt sig och vissa saker i livet kan man inte styra över. Det enda man faktiskt kan göra är att kämpa på och inte ge upp, och samtidigt försiktigt börja acceptera alternativa vägar. Lite visste jag att jag knappt 2 månader senare äntligen skulle se det där plusset på stickan.
Vårt andra år som gifta blev helt plötsligt det bästa och allt vände. Och innan detta år är slut, dvs i juli när vi firar vår bröllopsdag, så har vi vår lilla pojke hos oss. Livet alltså….det ger och det tar. En person får lämna världen och en annan person föds. Ibland möter man riktigt tuffa motgångar och ibland har man flyt. Och utan motgångarna, kanske man inte hade uppskattat det goda lika mycket?
// The other day I received some unseen photos from our wedding from one of the filmmakers, and I got thrown back to the happiest day of my life. DAMN I'm so jealous of everyone who have this big day a head of them haha! But I think a little boy will come and steal that first place soon, but for now this is our best day ever. ;-) It's crazy that it has been 2 years in July since we got married! At the same time it feels like ages ago, it feels like we have always been husband and wife. 
As you know we went through two tough crises during our first year as married. My father passed away in cancer, and in the middle of all that we found out that my chances to have my own children were small because I'm getting closer to menopause too early. We got thrown into this whole IVF rollercoaster and everything was just failure and bad news. Over and over. I remember that I woke up on our 1st year anniversary last July (hungover as fuck after our party the night before) and felt that damn it, this is not the way it was supposed to be! By now we were supposed to sit here with a little child, not feel like shit, plan our 3rd IVF treatment and worry that I as a 27 year old are almost out of eggs. BUT things doesn't always turn out the way you have planned and there are some things in life that we can not control. The only thing you can actually do is to keep on fighting, not give up, and at the same time try to accept alternative options. Little did I know that I barely 2 months later would finally see that positive pregnancy test. 
Our second year as married suddenly became the best one and everything turned. And before this year is over, which is in July when we celebrate our wedding anniversary, we will have our little boy here with us. Life…..it gives and it takes. A person has to leave the world and another person is born. Sometimes you face really tough challenges and sometimes everything is going well. And without the challenges, maybe we wouldn't have appreciated the good things just as much?