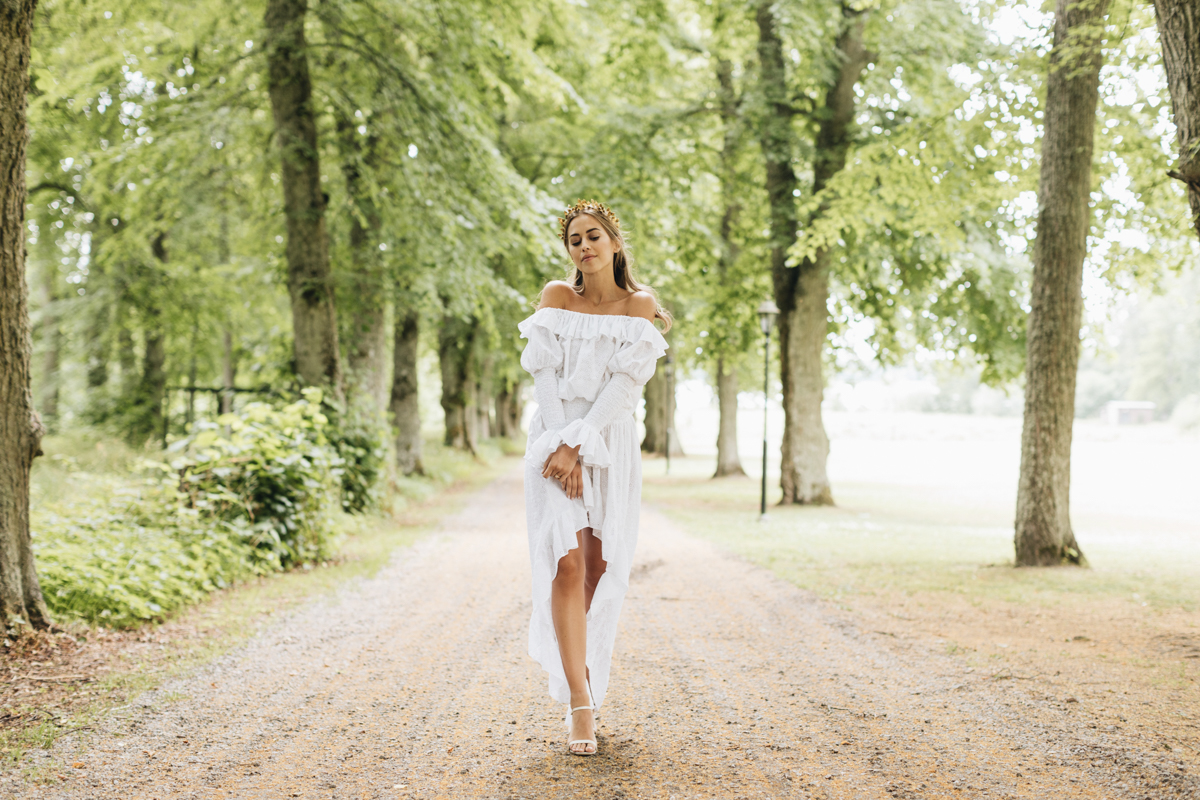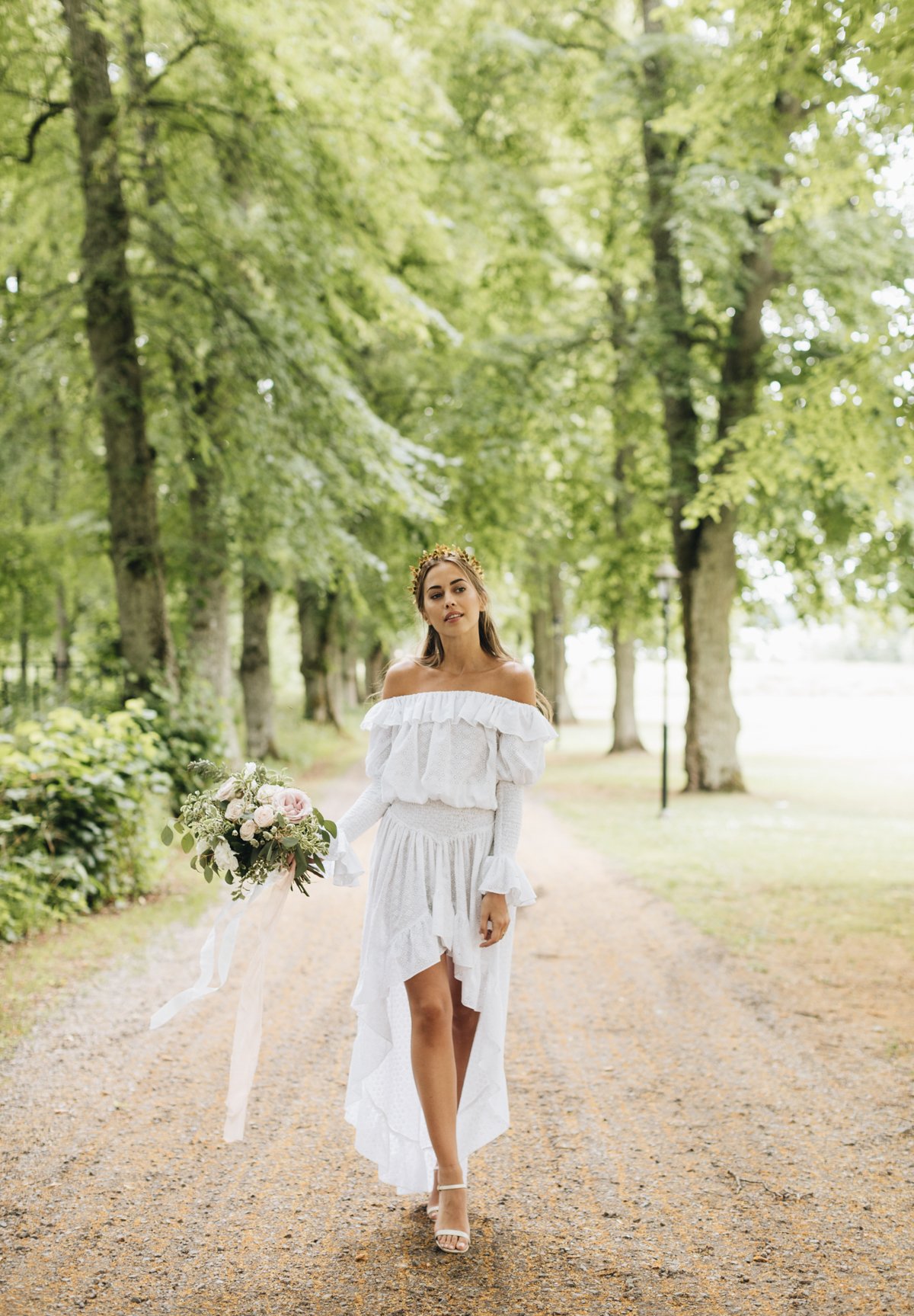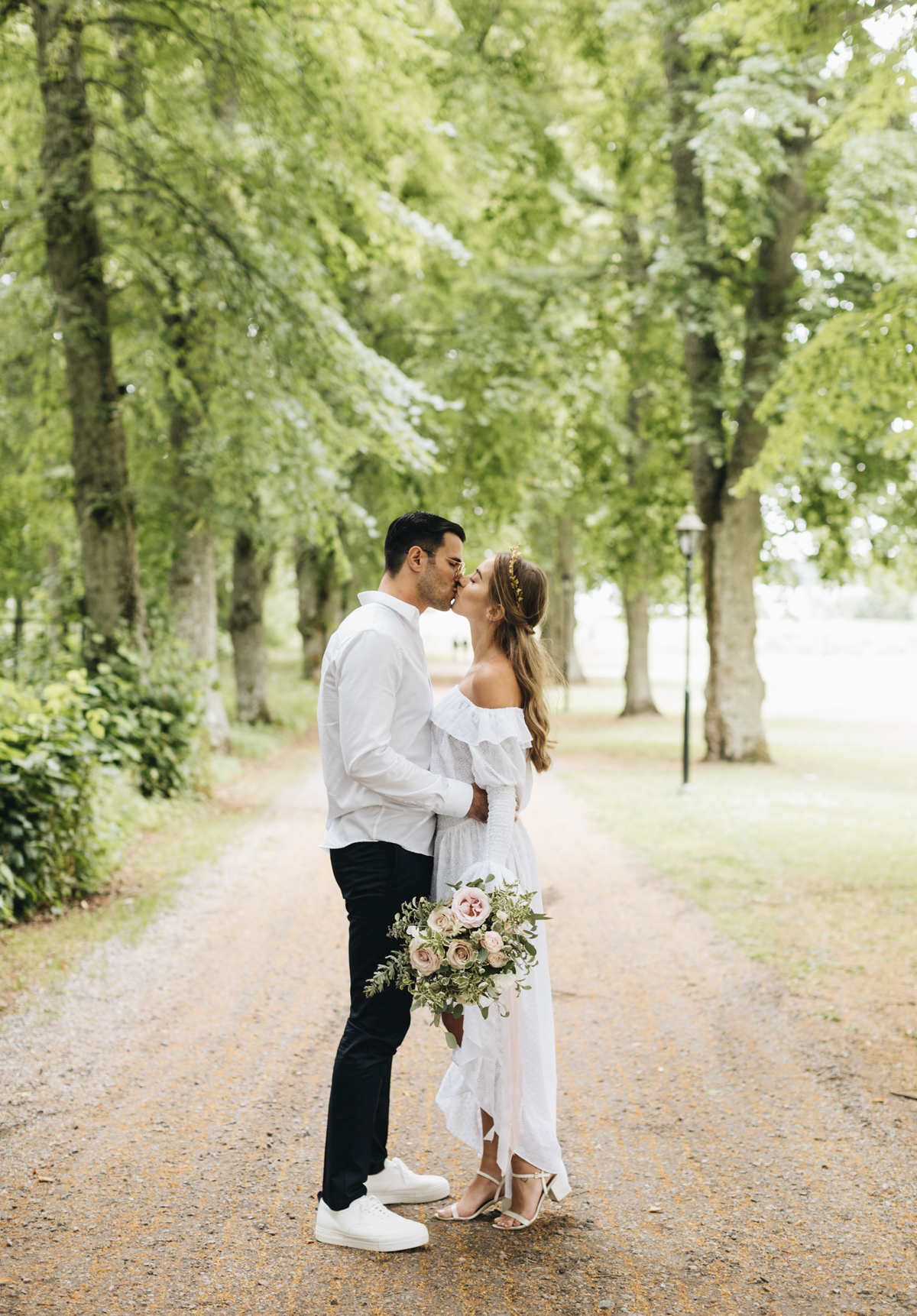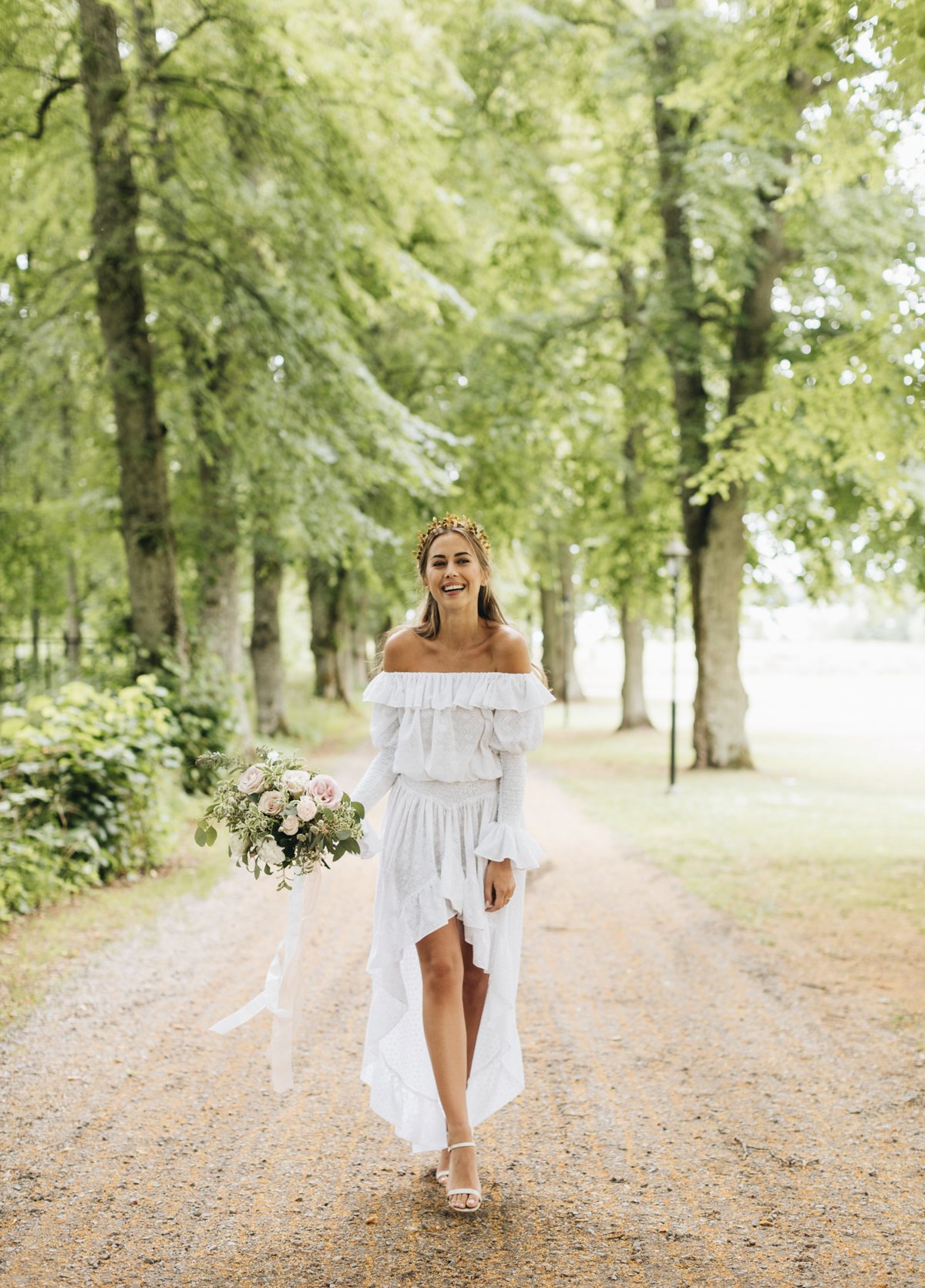 My look for the day after our wedding! Photos by Fabian Wester.
Såg att några av er frågade var klänningen jag bar under söndagsbrunchen kommer ifrån! Den är från ett italienskt märke som heter Camilla Cappelli. Blev helt kär när jag såg den (jag tror till och med det var någon av er som tipsade om den?!) och när jag såg att den var slutsåld överallt så hörde jag av mig till dem och frågade om de kunde sy upp en till mig. Inte så billigt men det var det värt, kände att den passade perfekt för en brunch på slottet. <3
Skorna var de jag bar till bröllopsklänningen också (från Asos bride) och den fina tiaran är från the Wild Rose Accessories.
// I saw that some of you asked me about the dress I wore during our Sunday brunch! It's from an Italian brand called Camilla Cappelli. I fell in love with it the moment I saw it (I think one of you showed it to me?!) and when I saw that it was soldout everywhere I contacted them and asked them to make one for me. It wasn't cheap but I thought it was worth it! It felt perfect for a brunch at the castle. <3
The shoes are the same ones I wore with my wedding dress (from Asos bride) and the pretty tiara is from the Wild Rose Accessories.