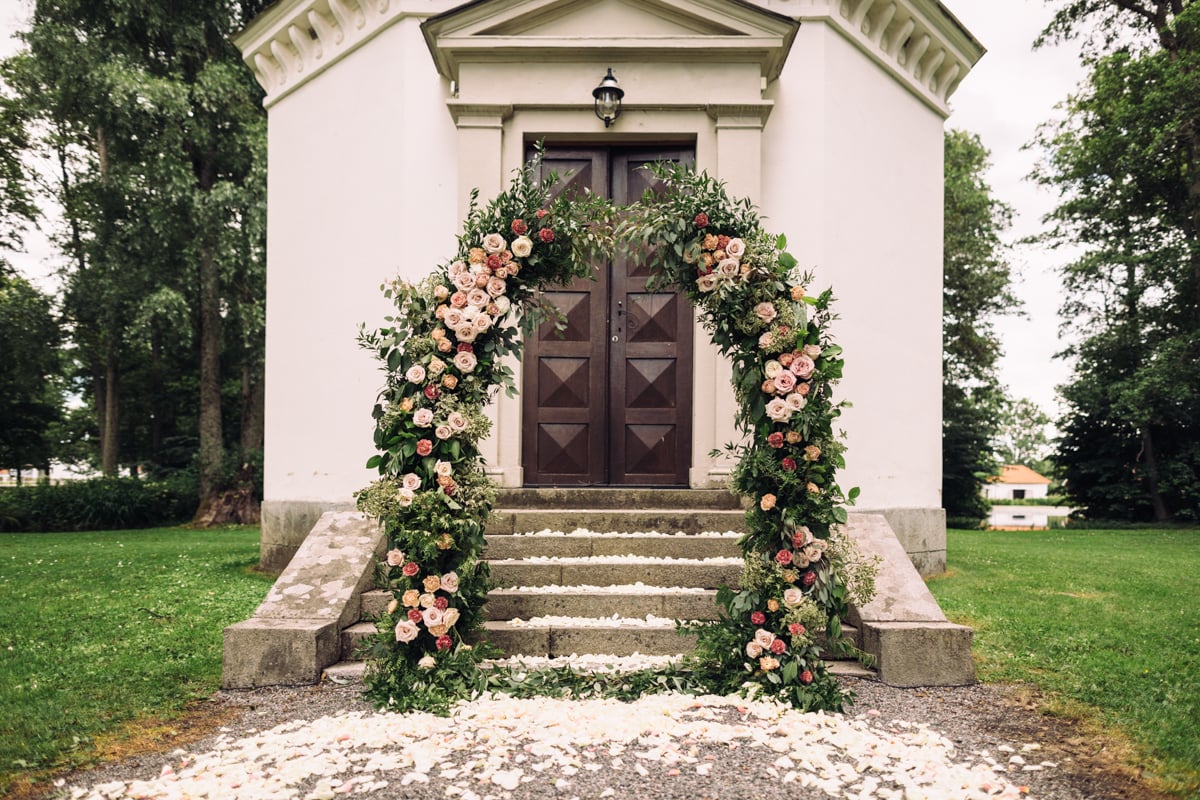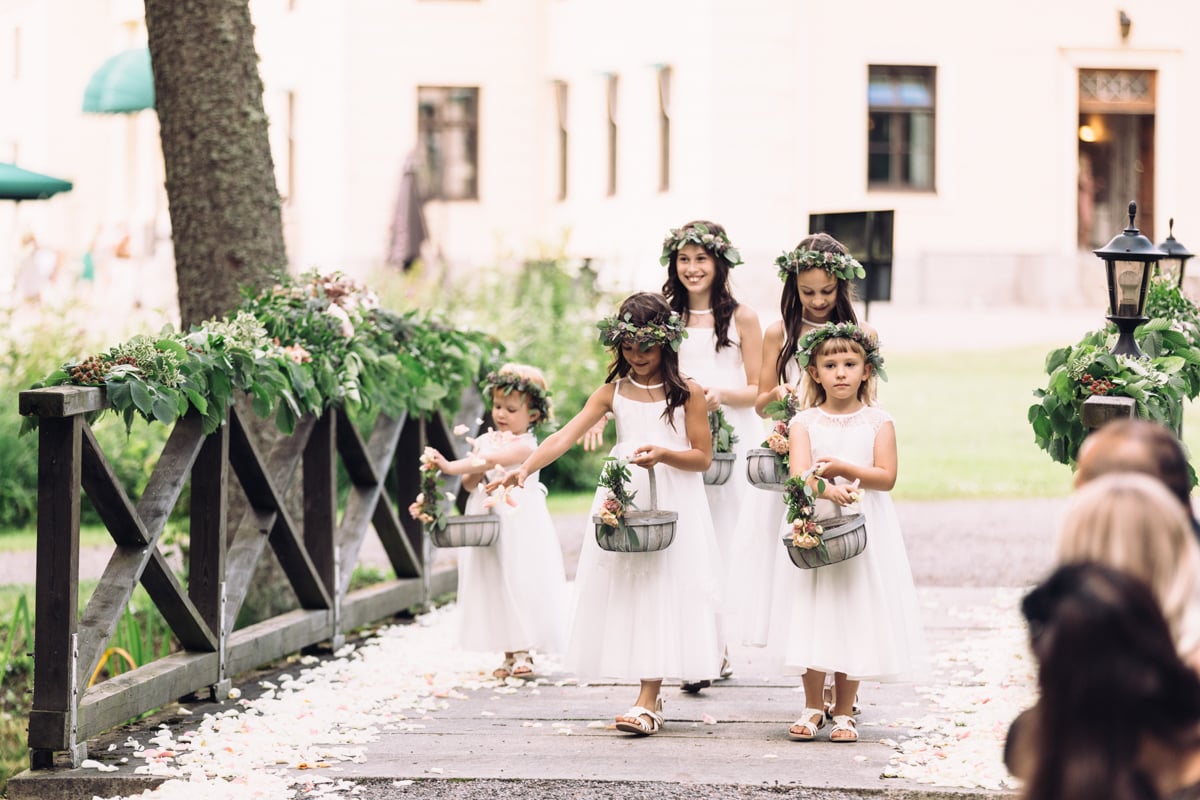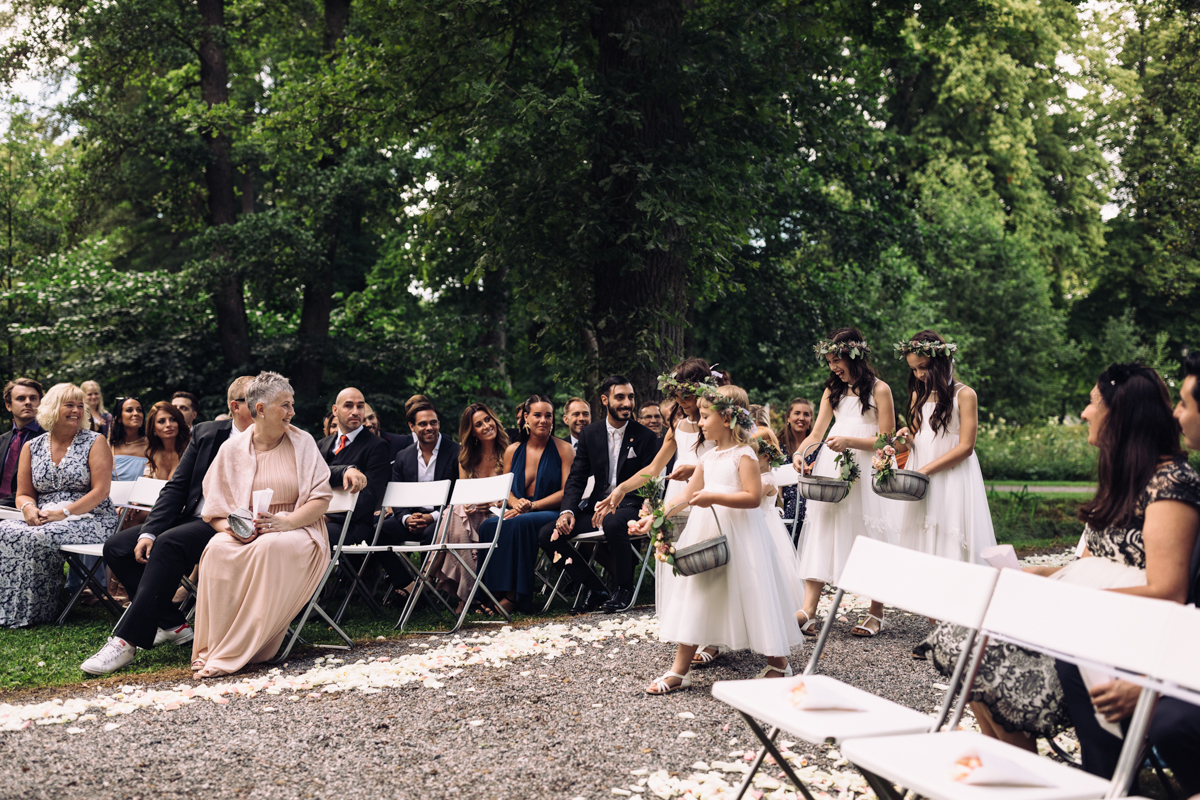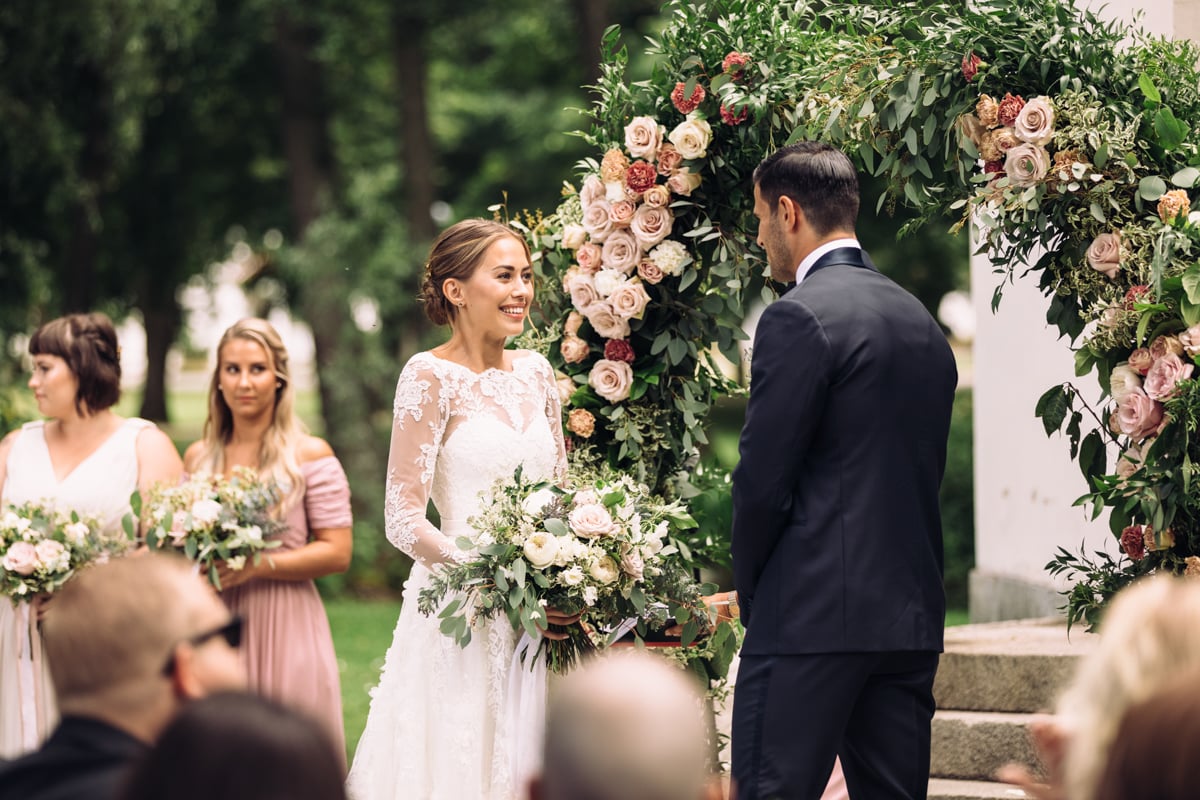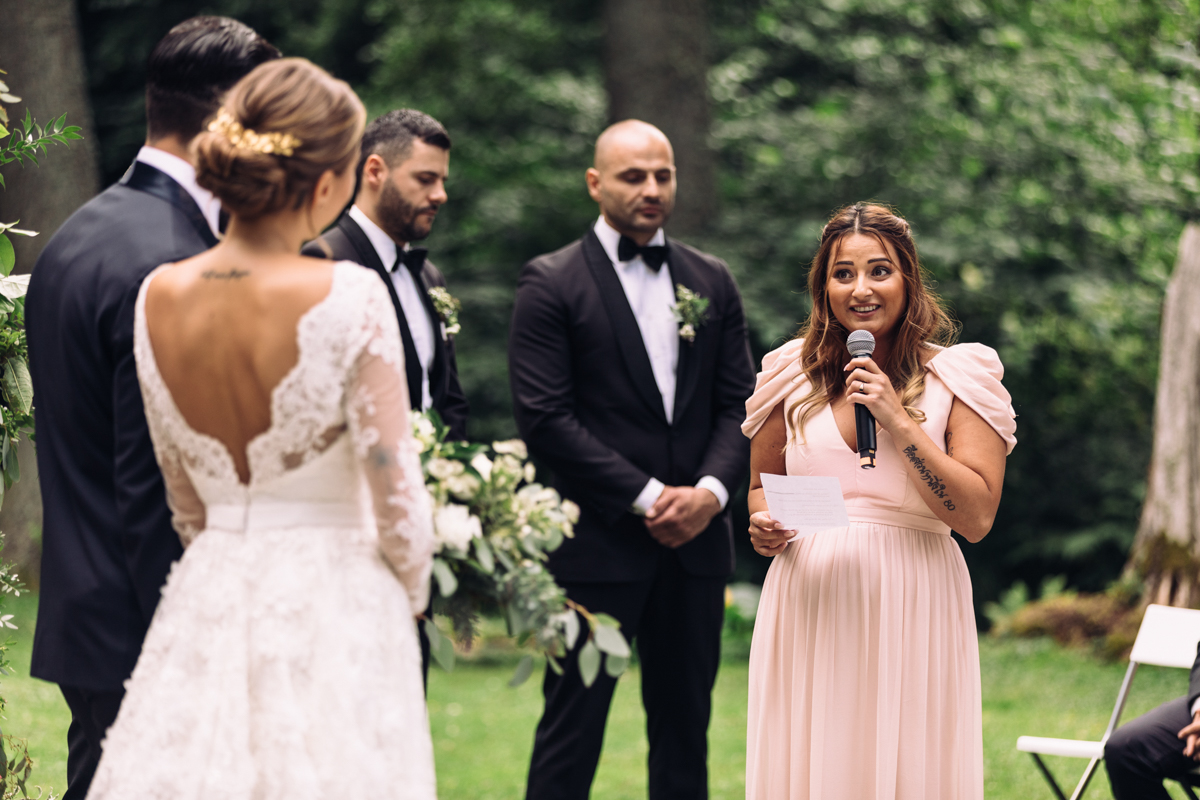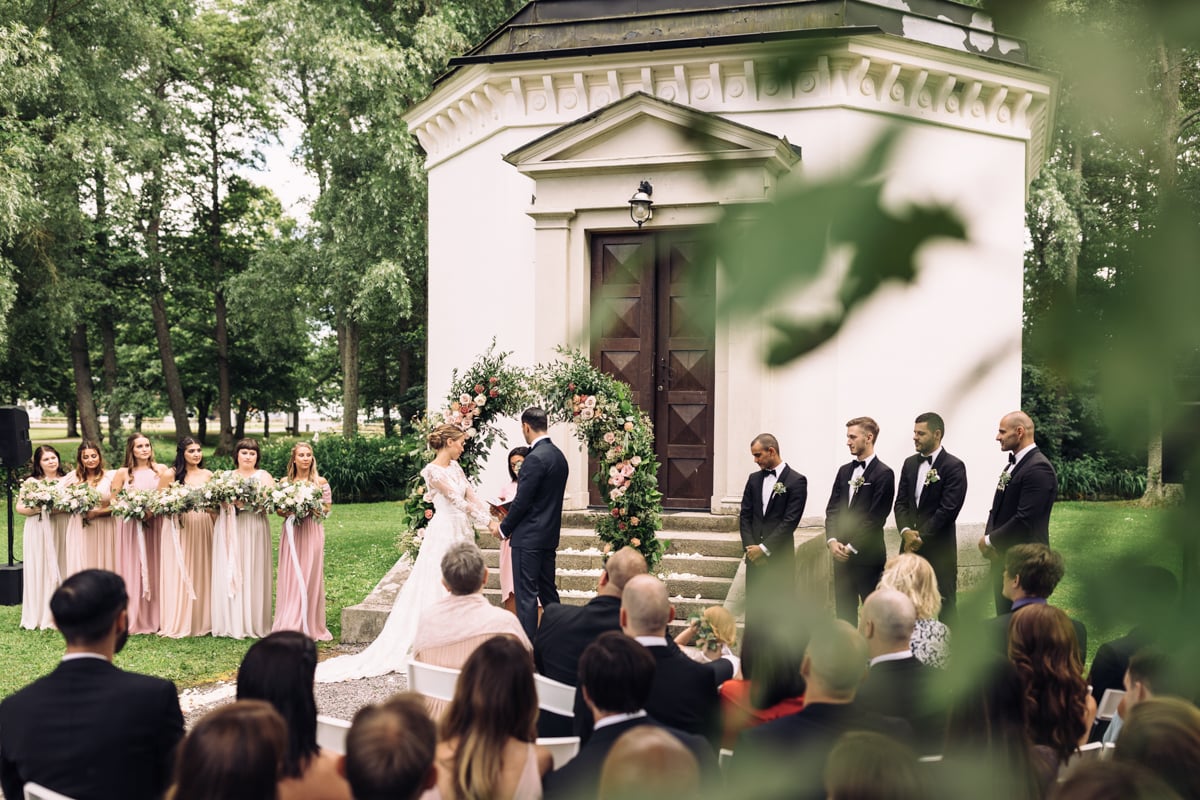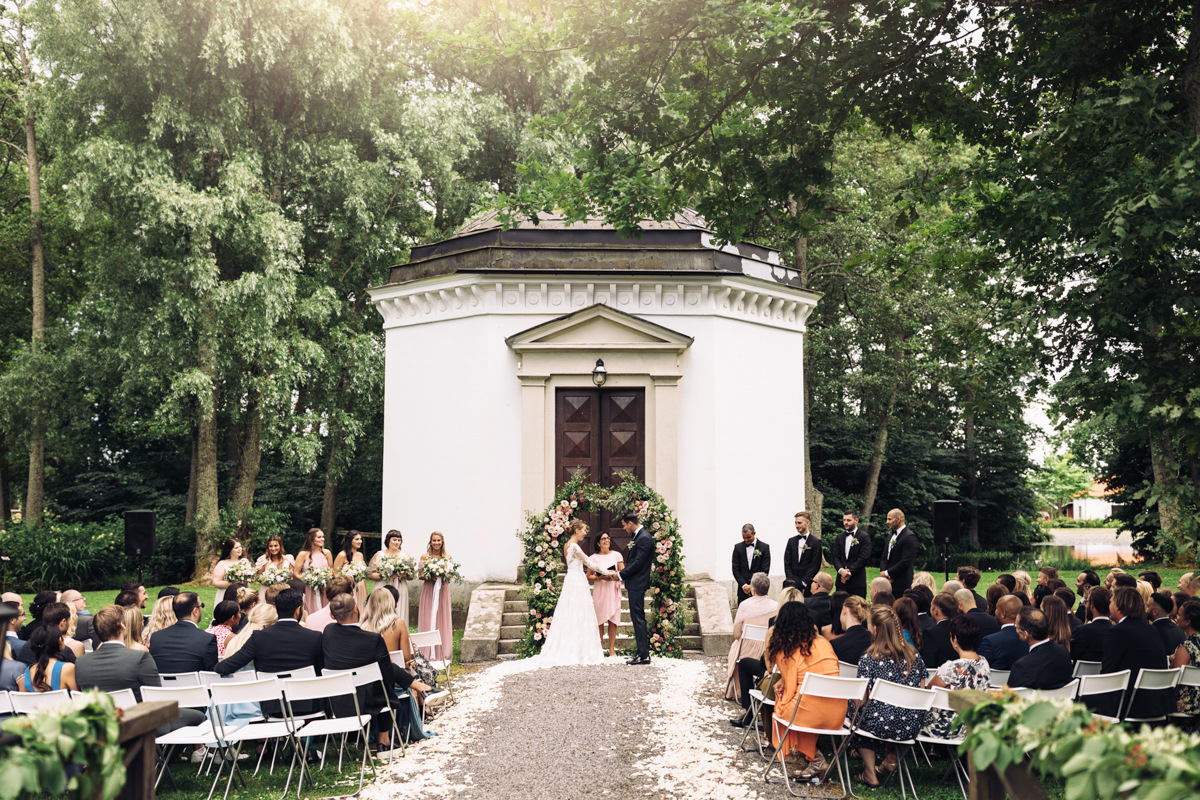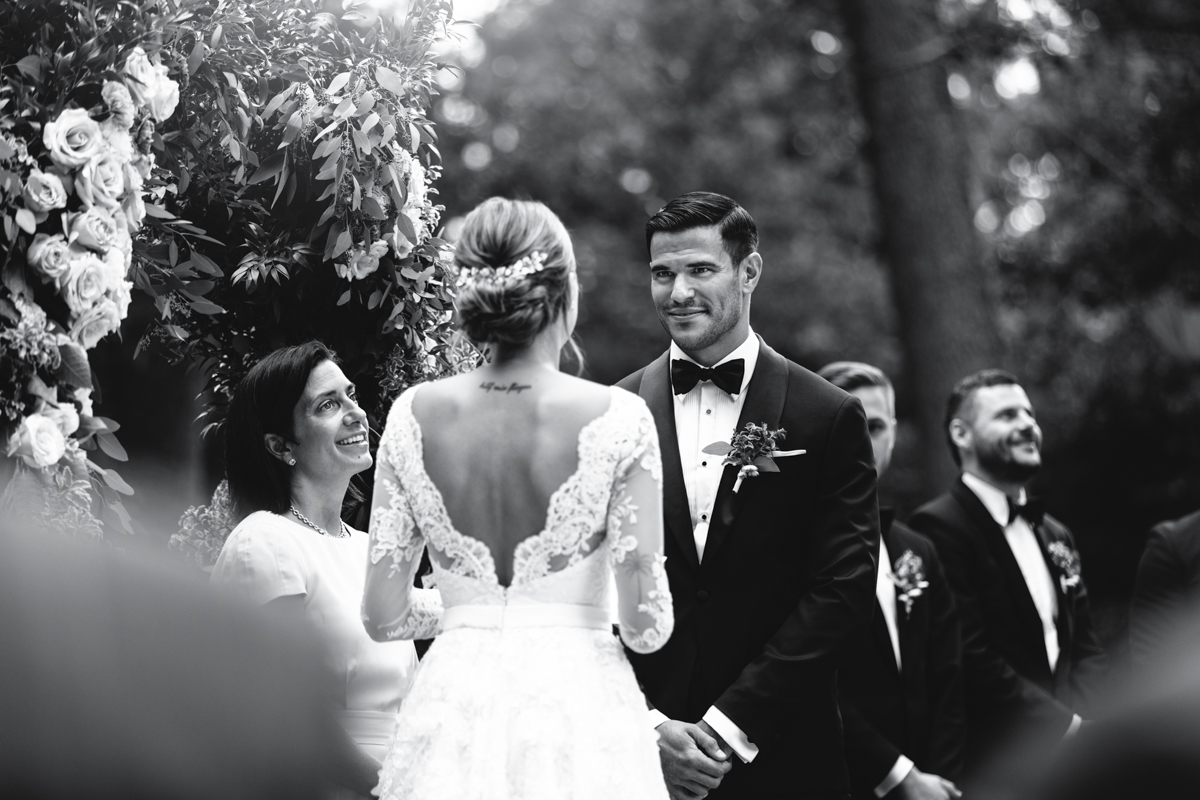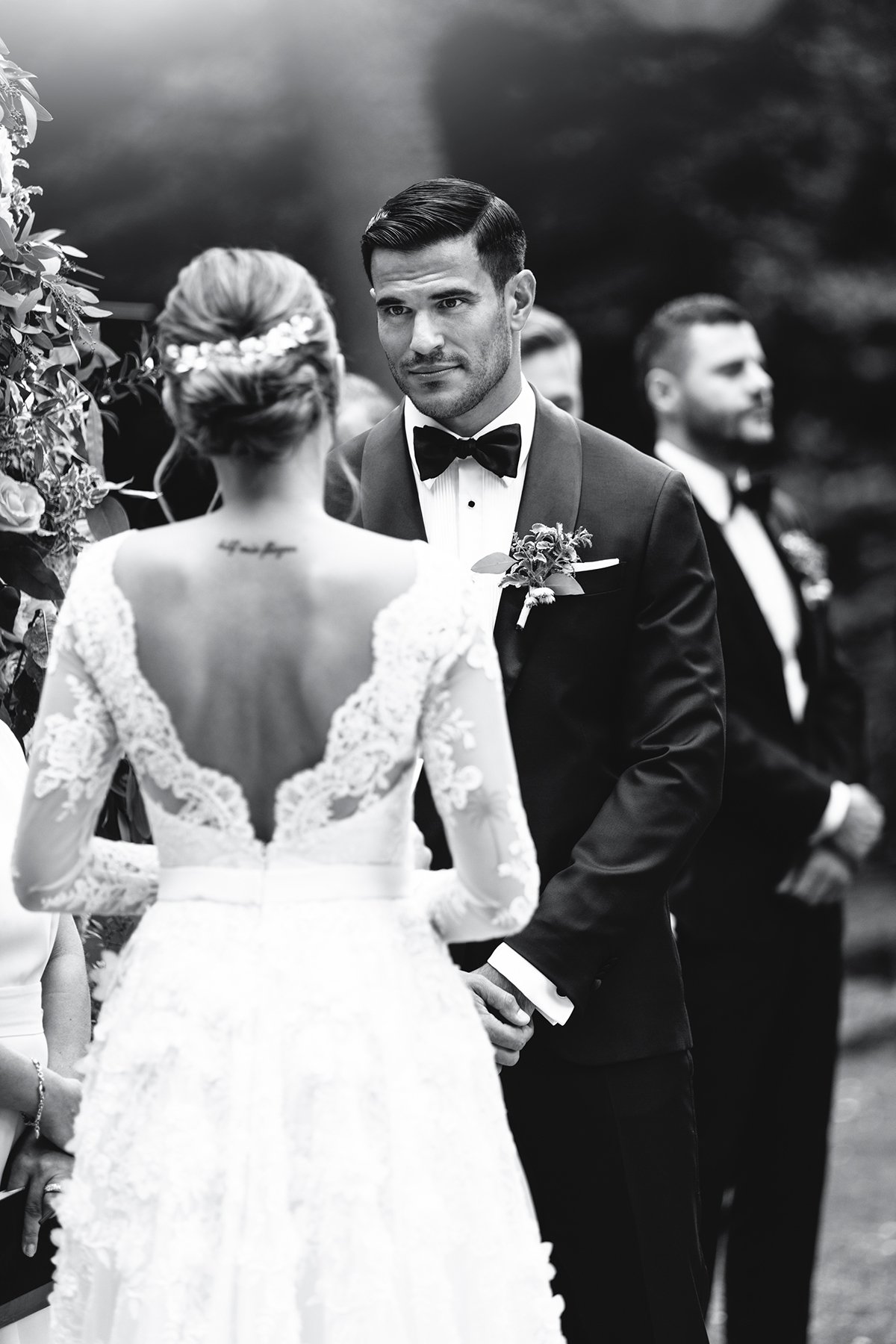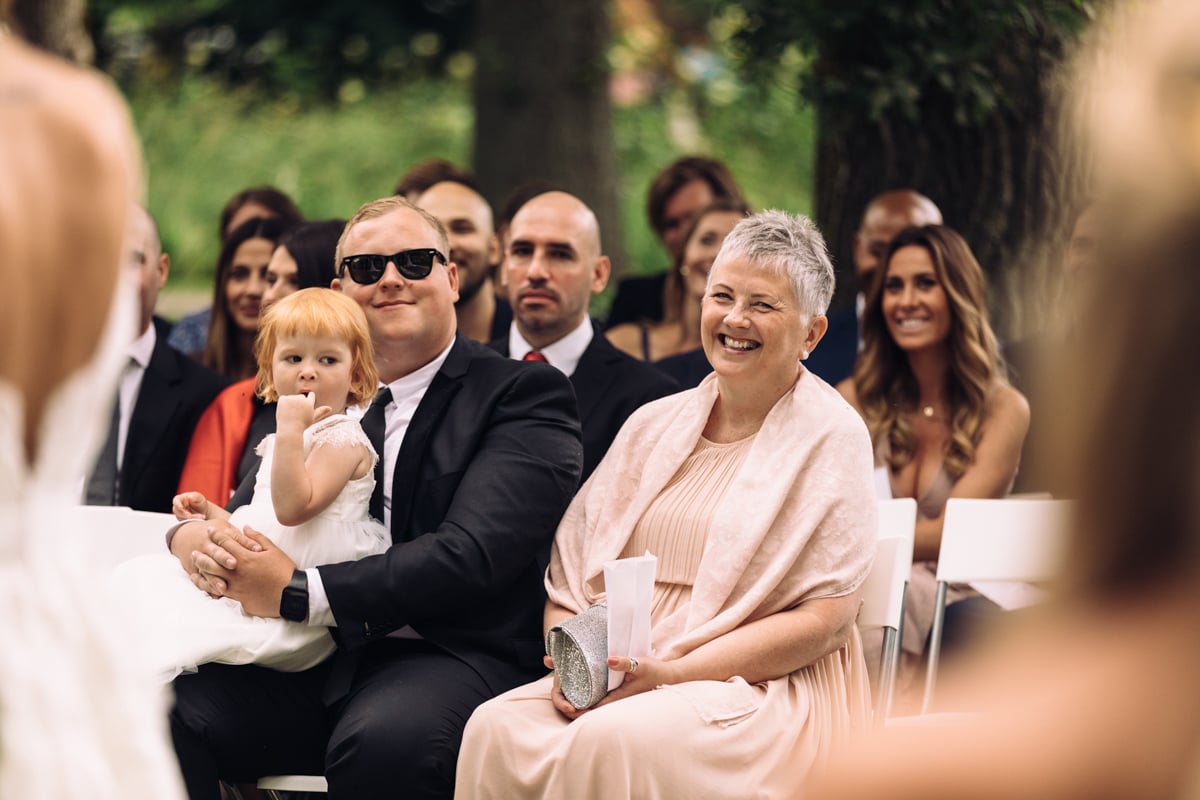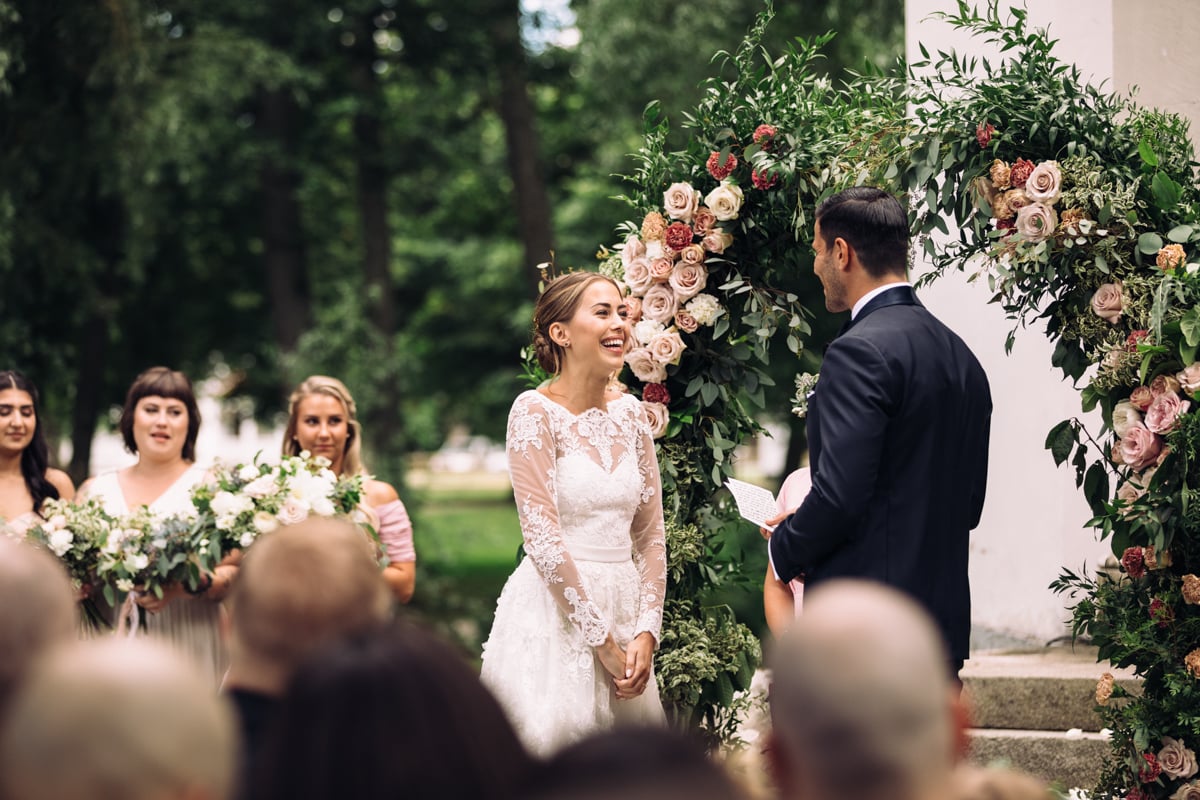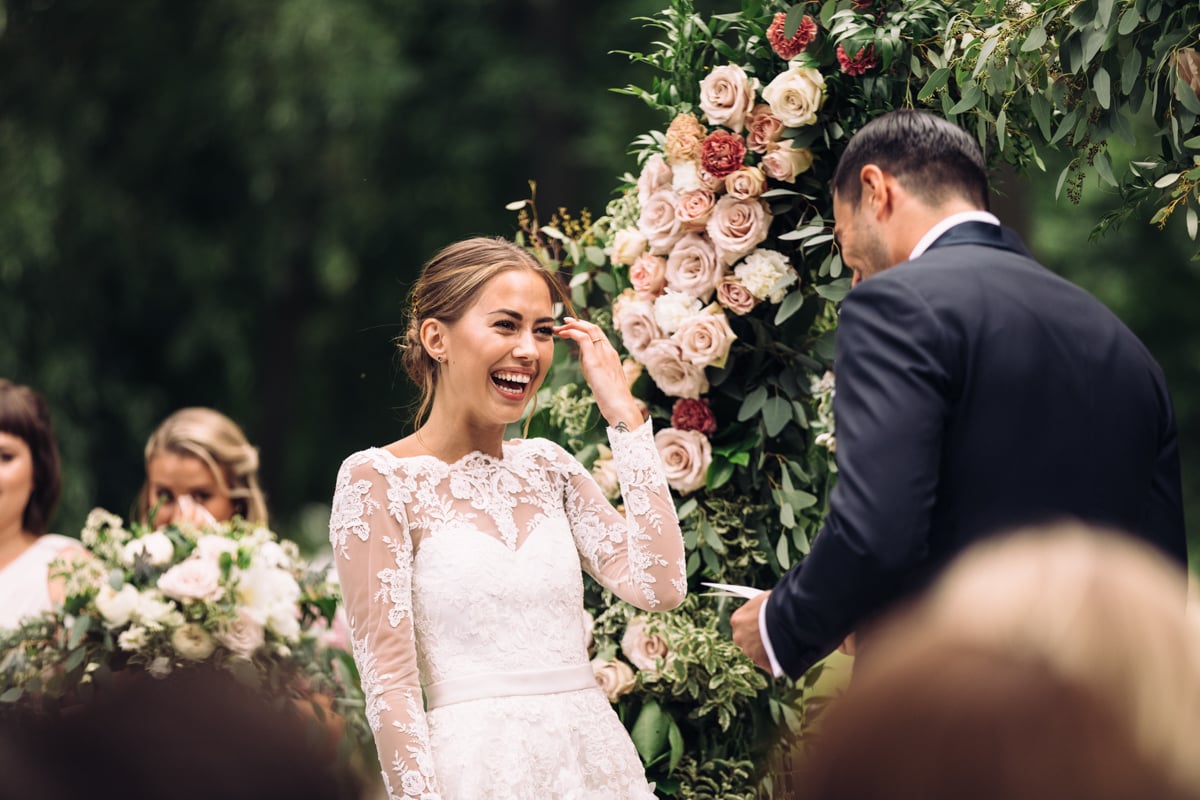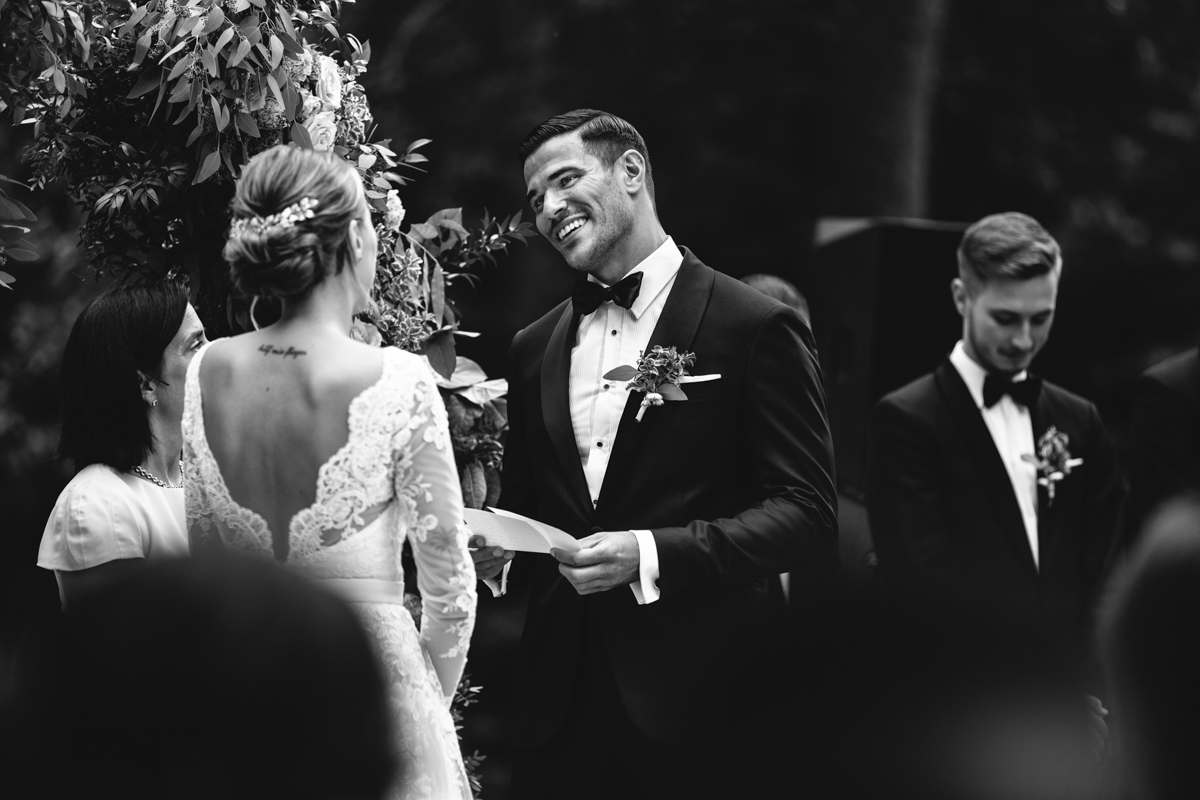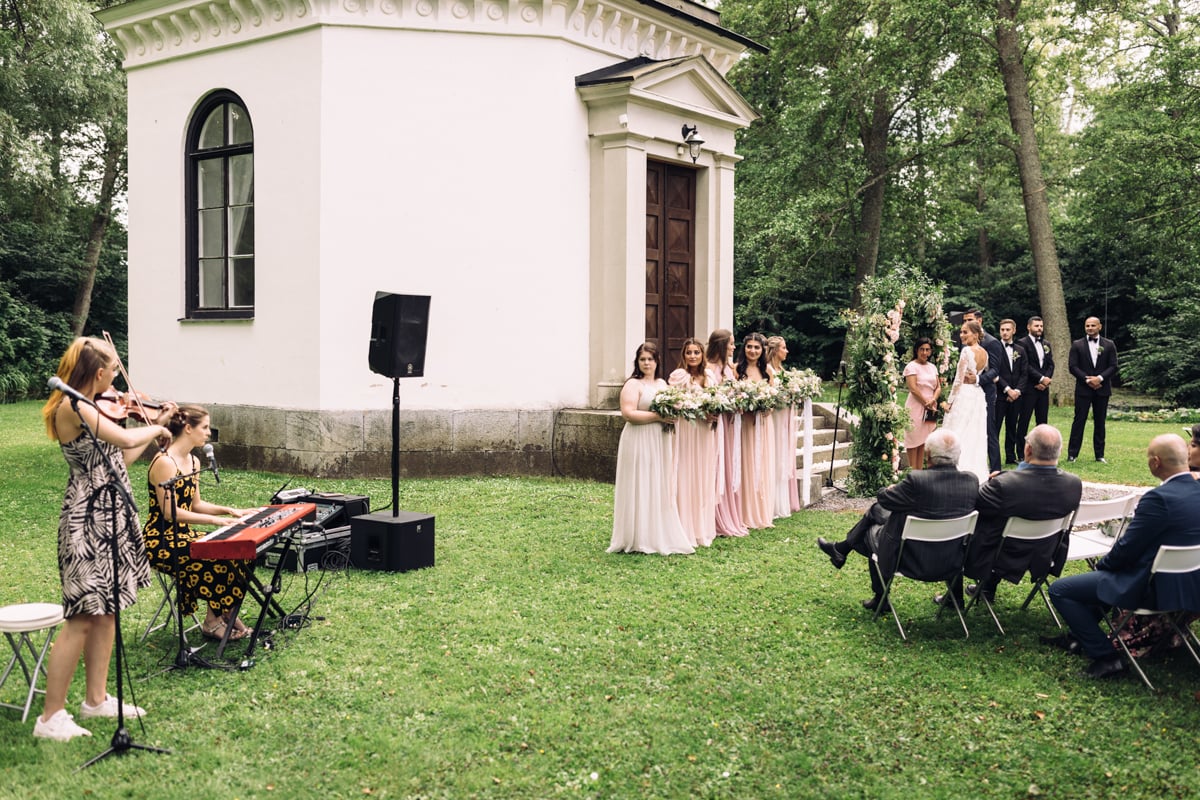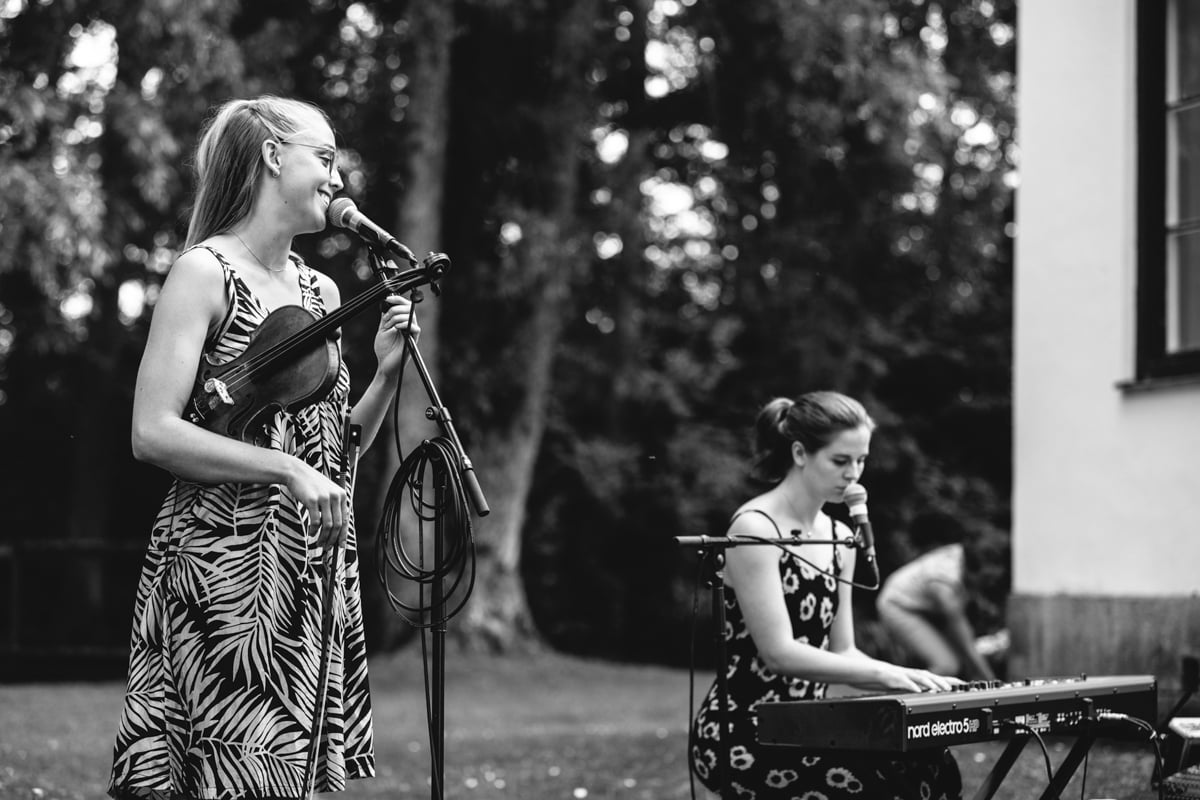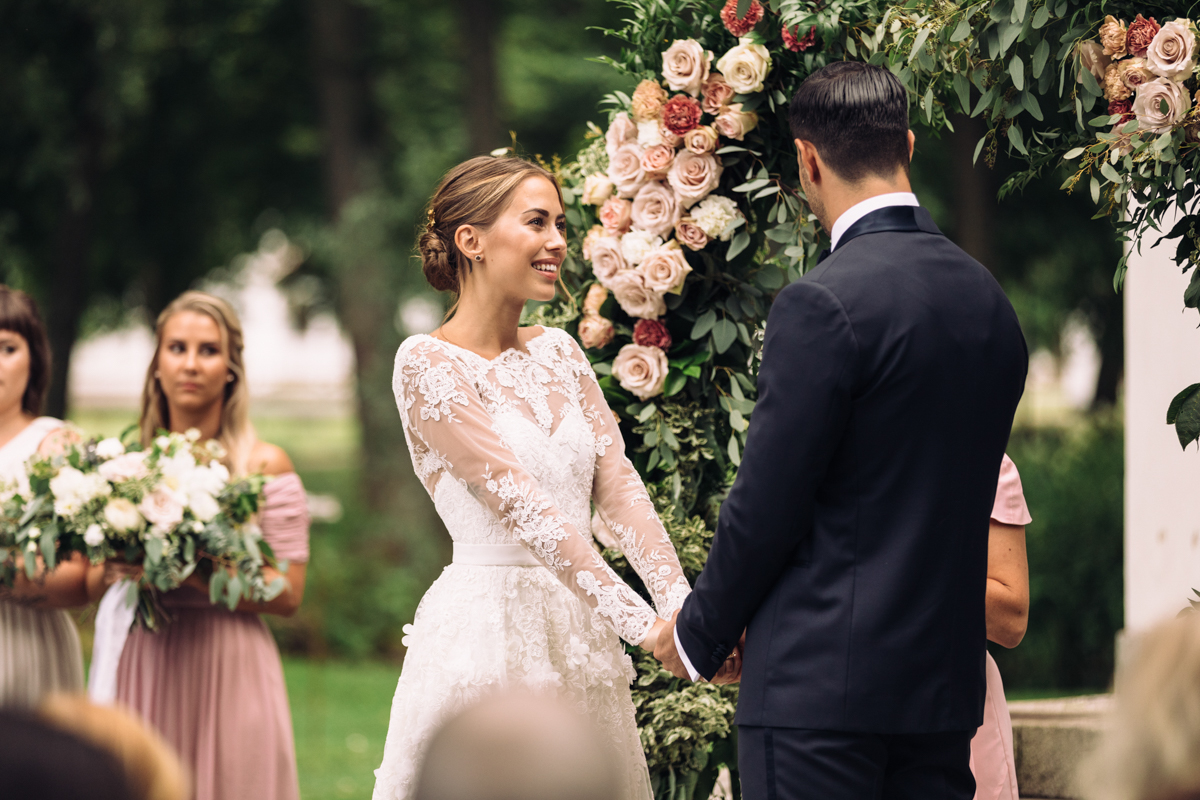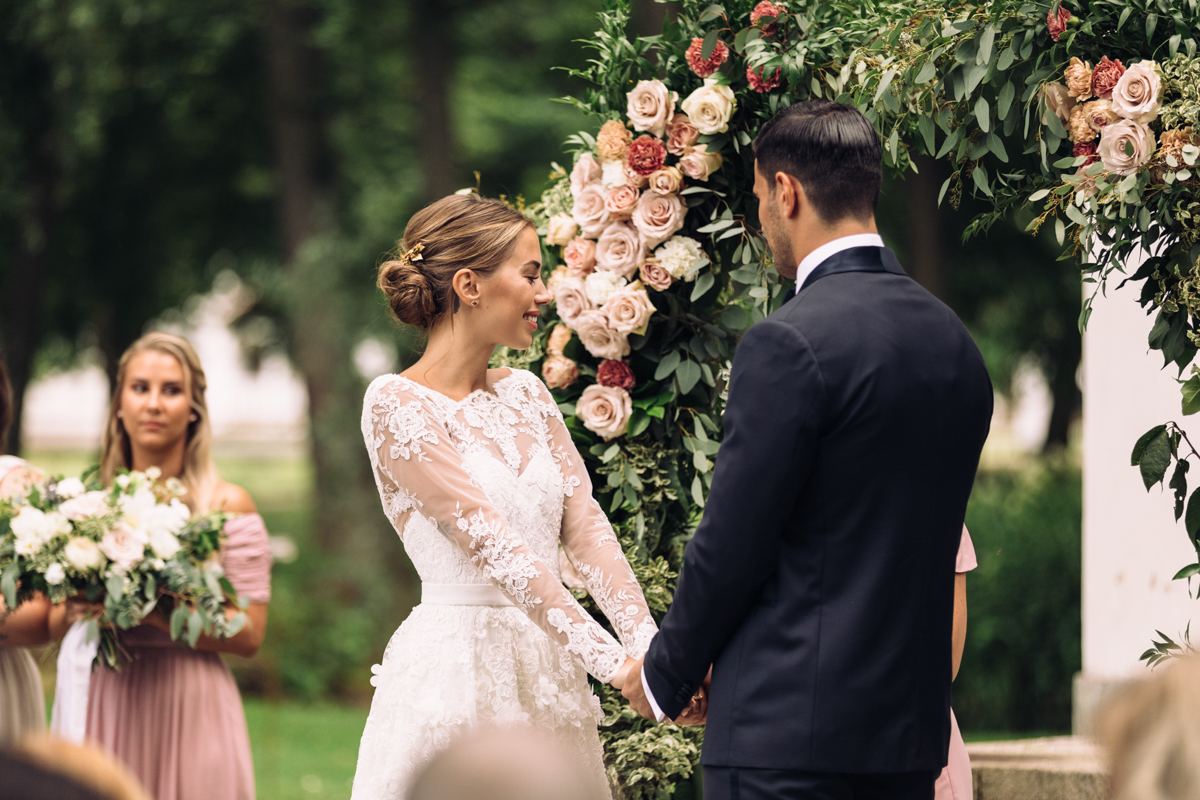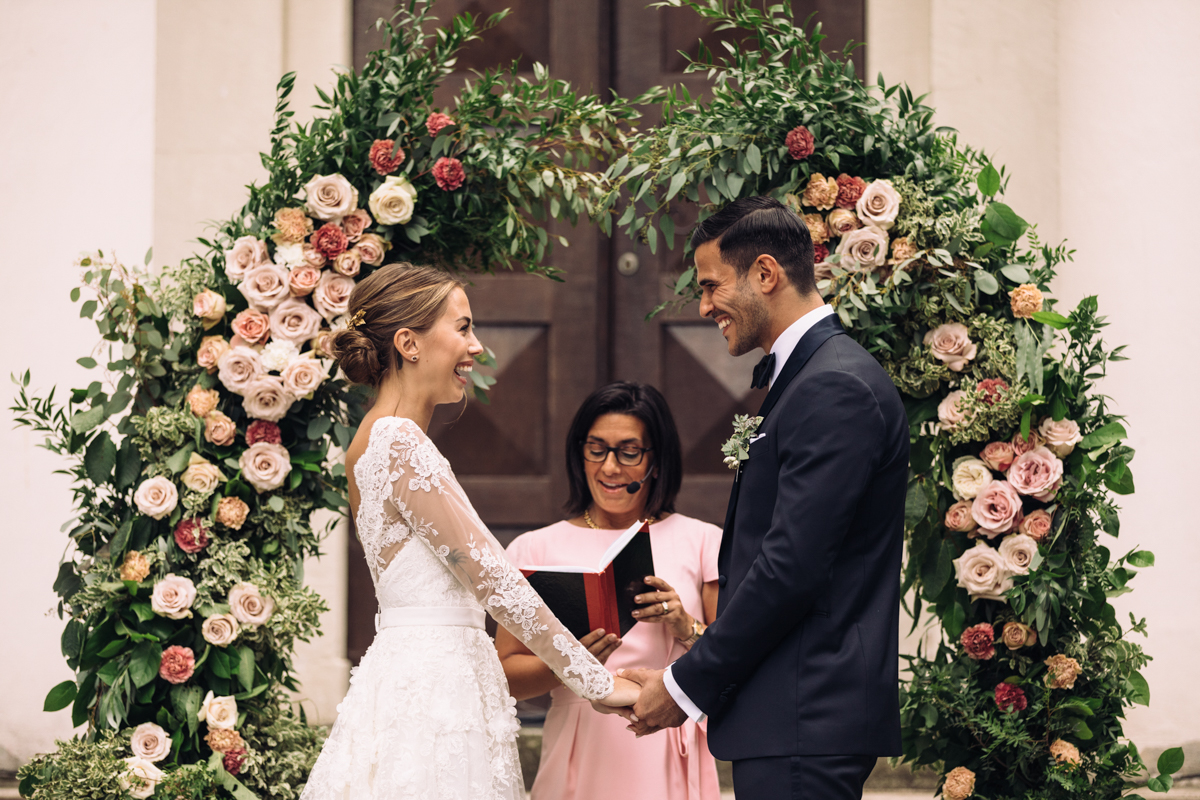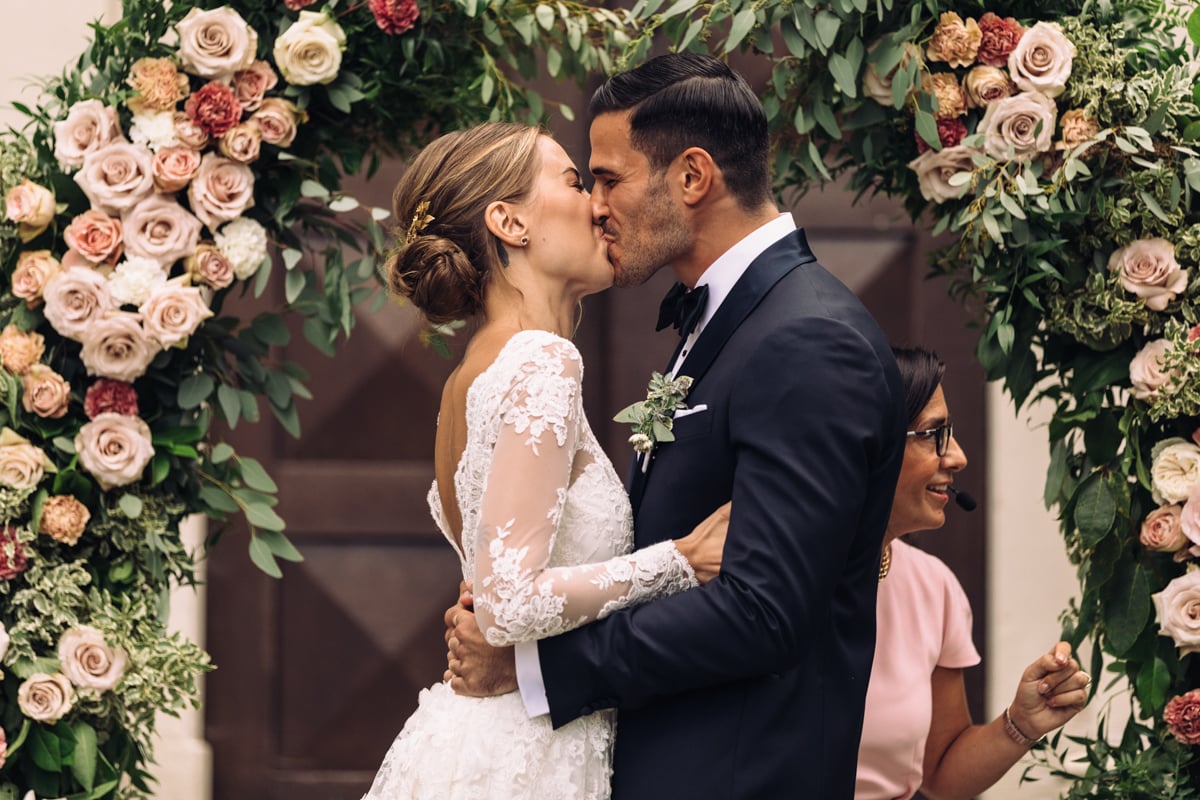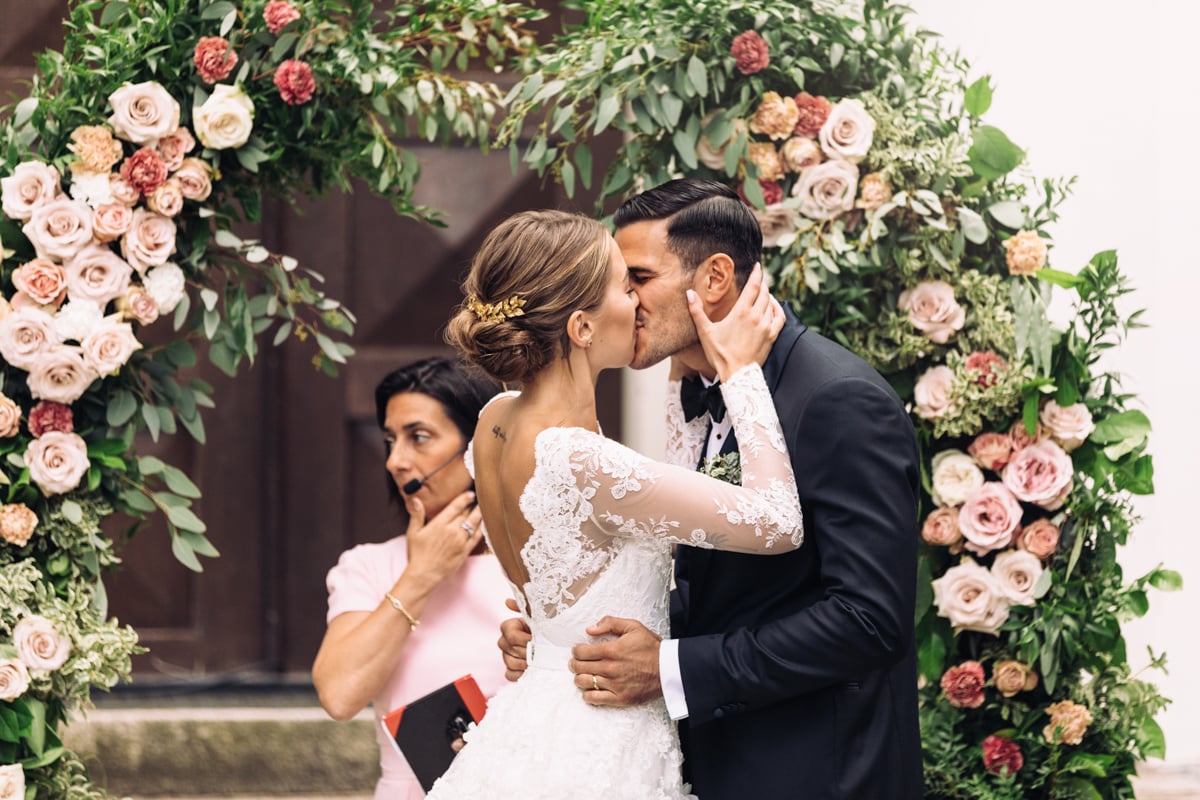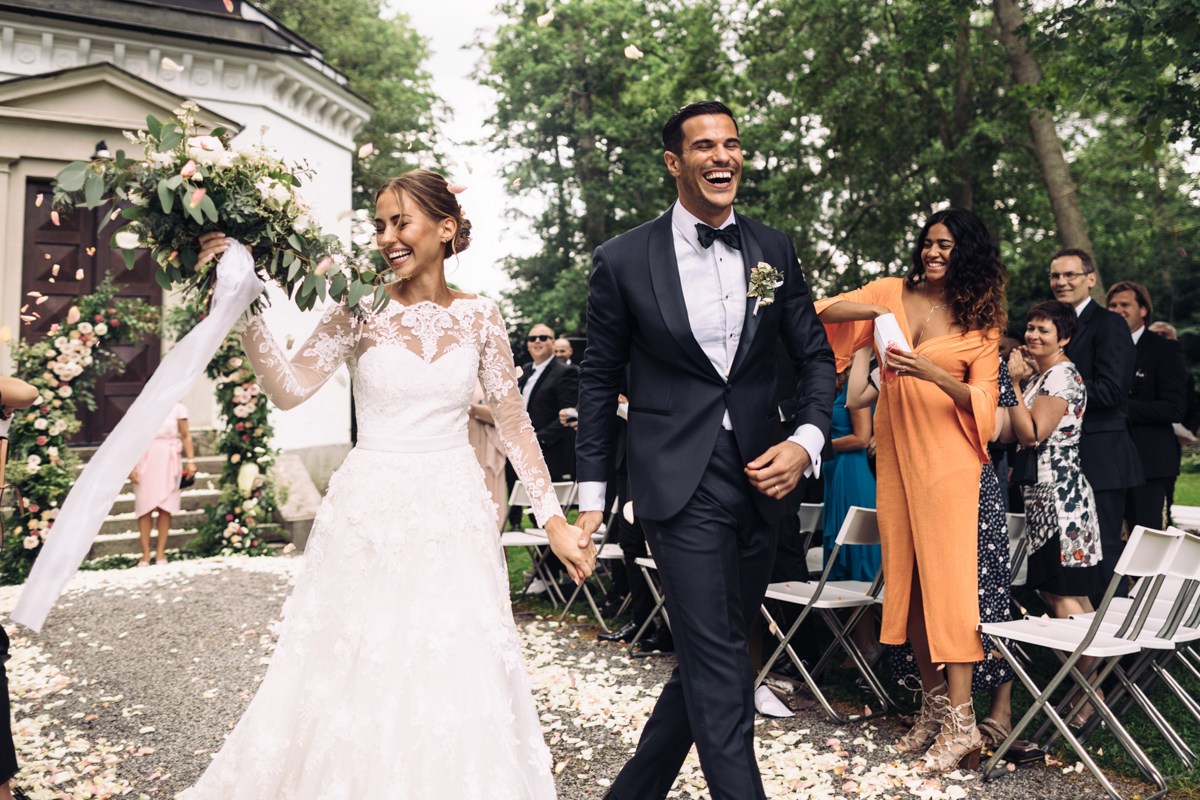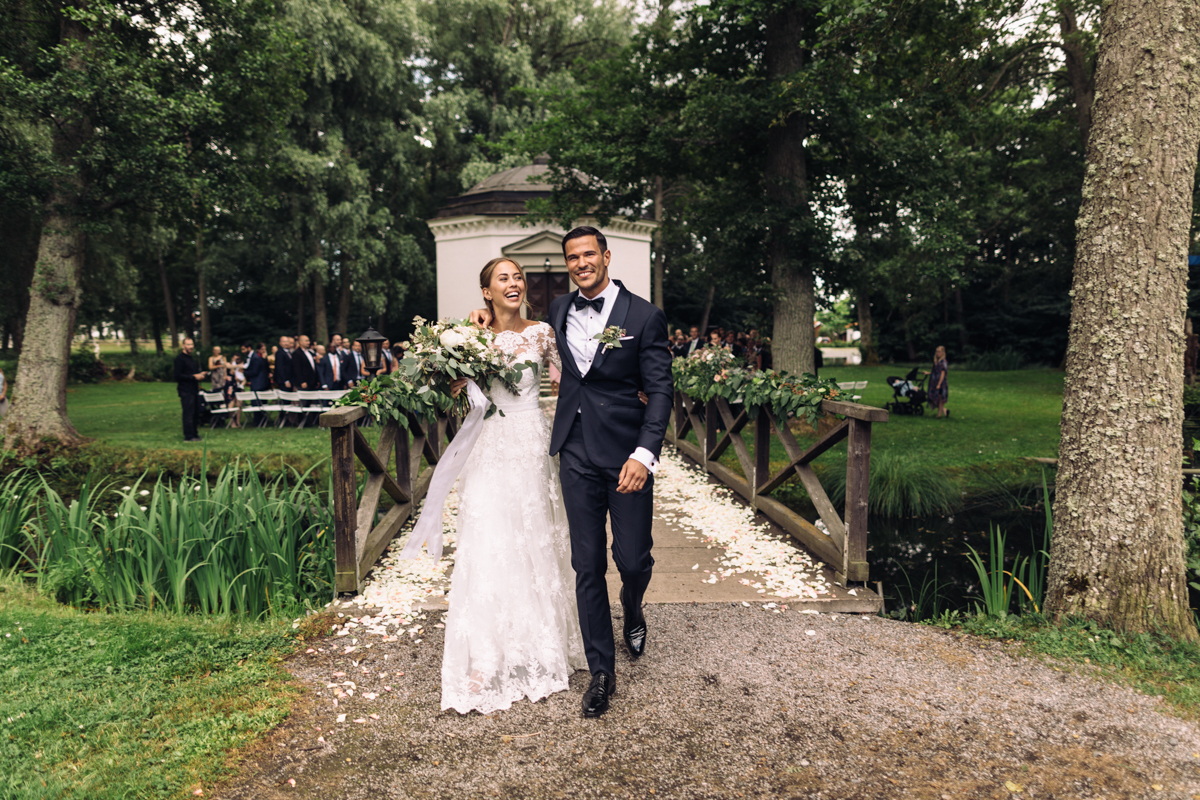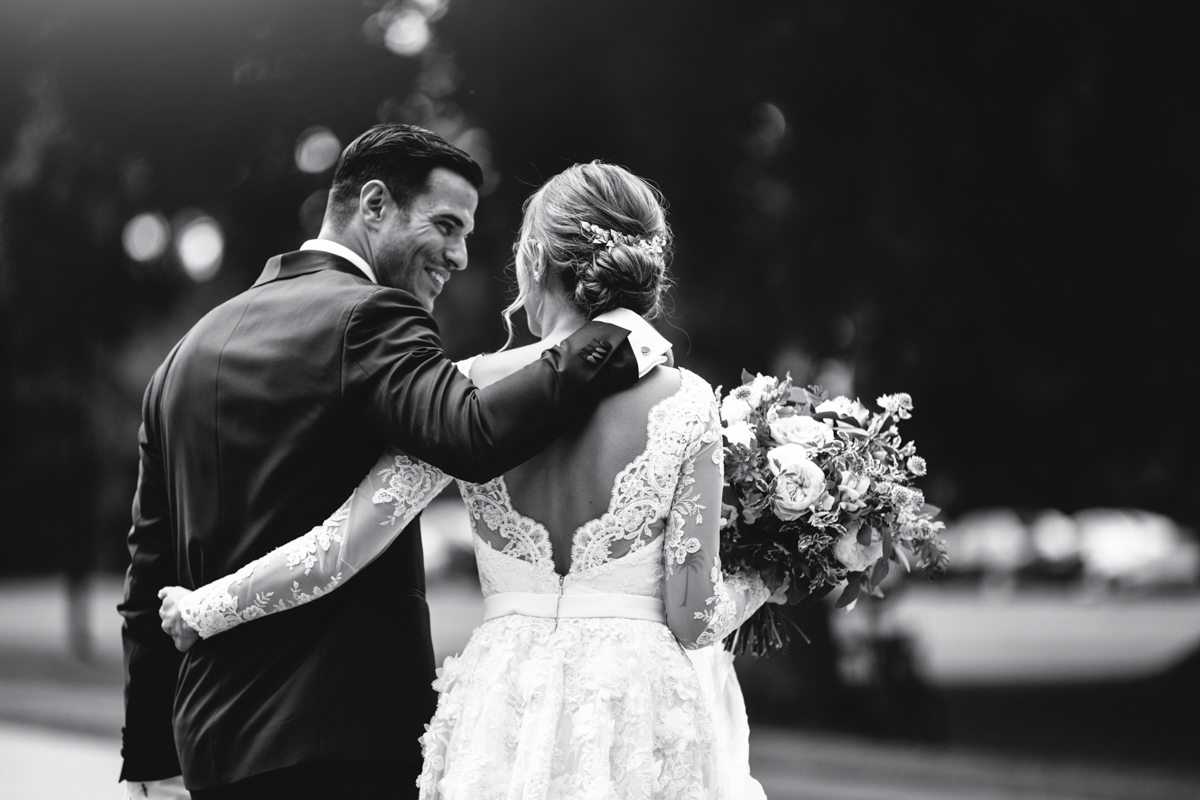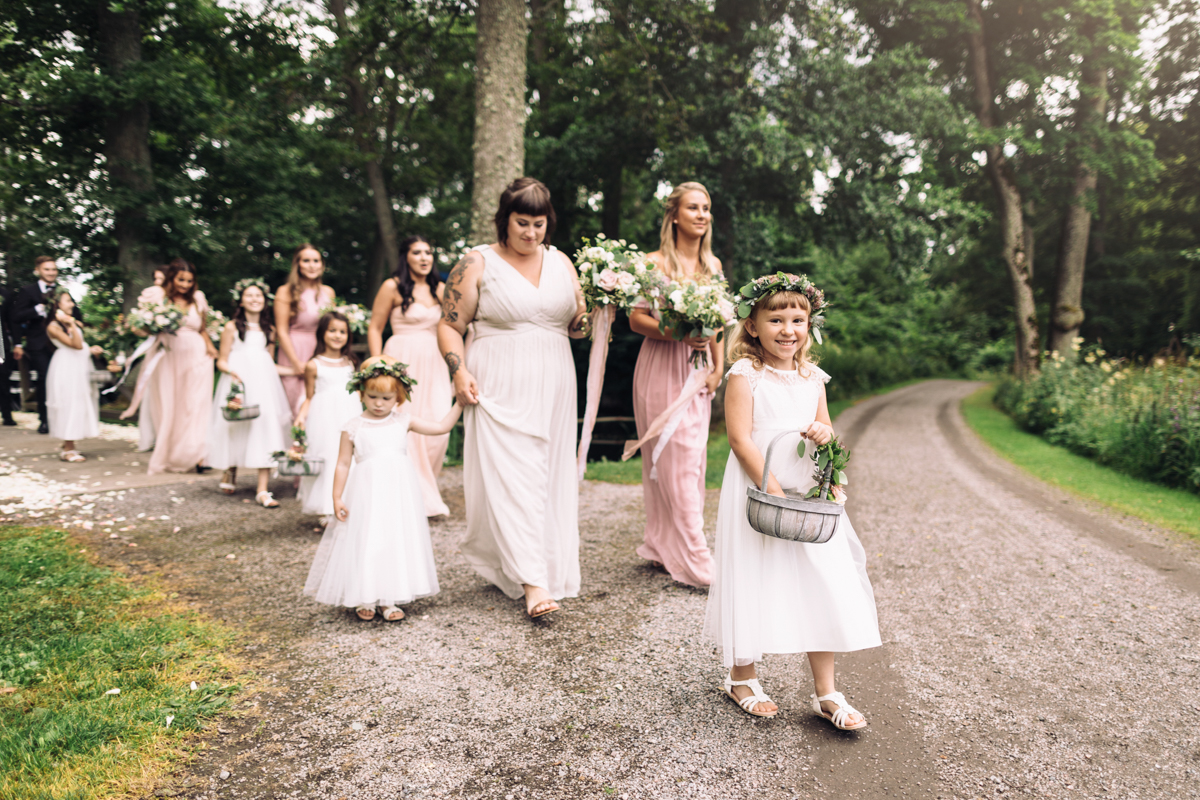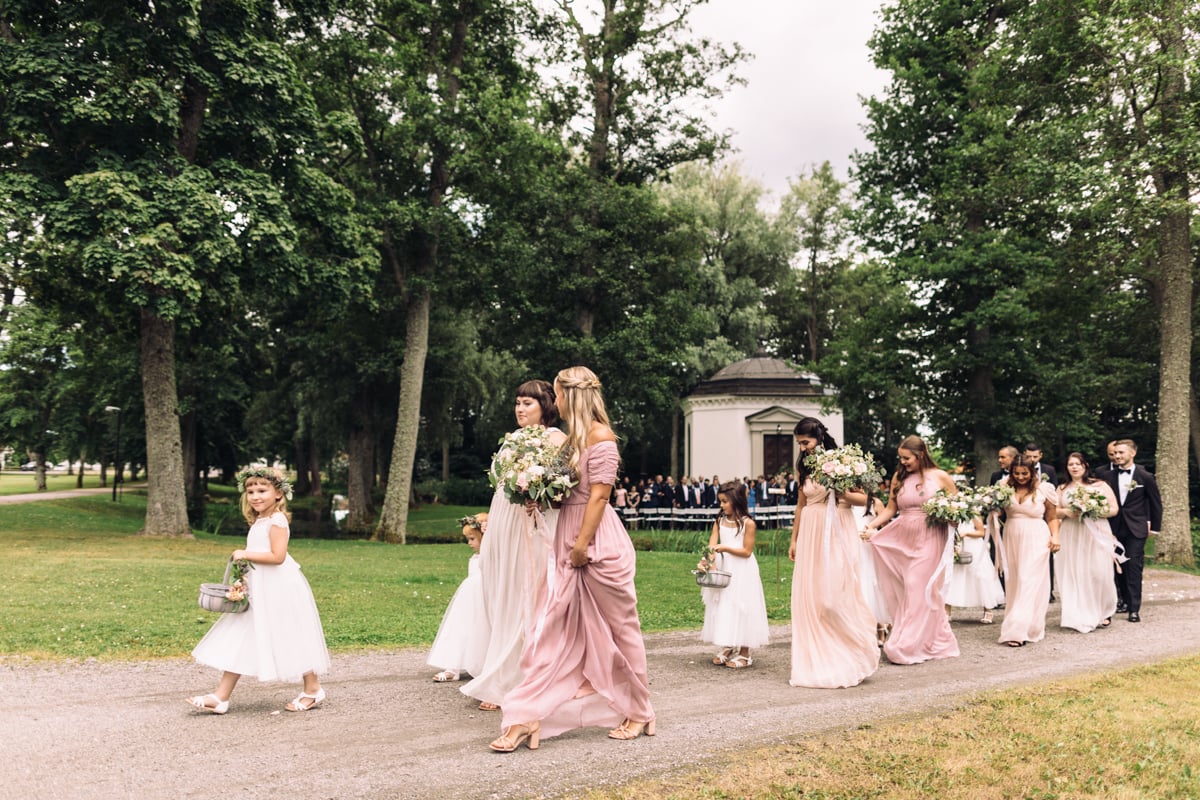 Photos by Fabian Wester
Vi fick alla bilder från vigseln igår och nu på morgonen satt jag och Aleks och kollade igenom dem tillsammans. Alla känslor bara kom tillbaka. Det här var verkligen det bästa och roligaste jag någonsin gjort. Åh vad jag önskar att vi bara kunde göra allt igen!! 
Vigseln började med att Agnes Scherwin och Elenoor Roovers spelade låten Photograph på fiol och piano medan barnen, mina tärnor och tillsist jag gick fram till vigselplatsen. Jag hade lyssnat och gråtit till deras version av låten i flera månader, men det var ingenting i jämförelse med känslan jag fick när jag gick där mot Aleks. Åh, det var så vackert. Verkligen helt perfekt.
Väl framme vid Aleks så blev allt bara som en stor känslobomb fylld av lycka. Jag vill inte berätta för ingående för det känns lite för privat, men Shiva läste en så himla fin dikt hon hade skrivit till oss, jag och Aleks läste våra egenskrivna löften till varandra (jag hade allt under kontroll tills Aleks började gråta, då brast det för mig med) och Agnes och Elenoor spelade och sjöng Du är det finaste jag vet. Aleks grät, jag grät, alla grät. Vi skrattade och grät vartannat haha. Tillslut var det dags för ringbyte och vi blev man och fru. Bästa känslan i världen. 
// Yesterday we got all the photos from the ceremony, and Aleks and I went through them together this morning. All the feelings came back to me. This was seriously the best and most fun thing I've ever done. Oh I wish we could just do it all again!!
The ceremony started with Agnes Sherwin and Elenoor Roovers playing Photograph on piano and violin, while the kids, my bridesmaids and me walked towards the altar. I had been listening and crying to their version of the song for months, but that was nothing compared to the feeling I got when I walked there towards Aleks. Oh, it was so beautiful. It was perfect.
When I arrived to Aleks everything became like a huge bomb of emotions filled with happiness. I don't want to write too many details because I think it's a bit too private, but Shiva read a beautiful poem she had written for us, Aleks and I read our own vows to each other (I had everything under control until Aleks started crying, then I also bursted into tears) and Agnes and Elenoor played and sang Du är det finaste jag vet. Aleks cried, I cried, everyone cried. We laughed and cried haha. In the end it was time to exchange rings and we became husband and wife. The best feeling in the world.