* I inlägget förekommer reklam för sponsorer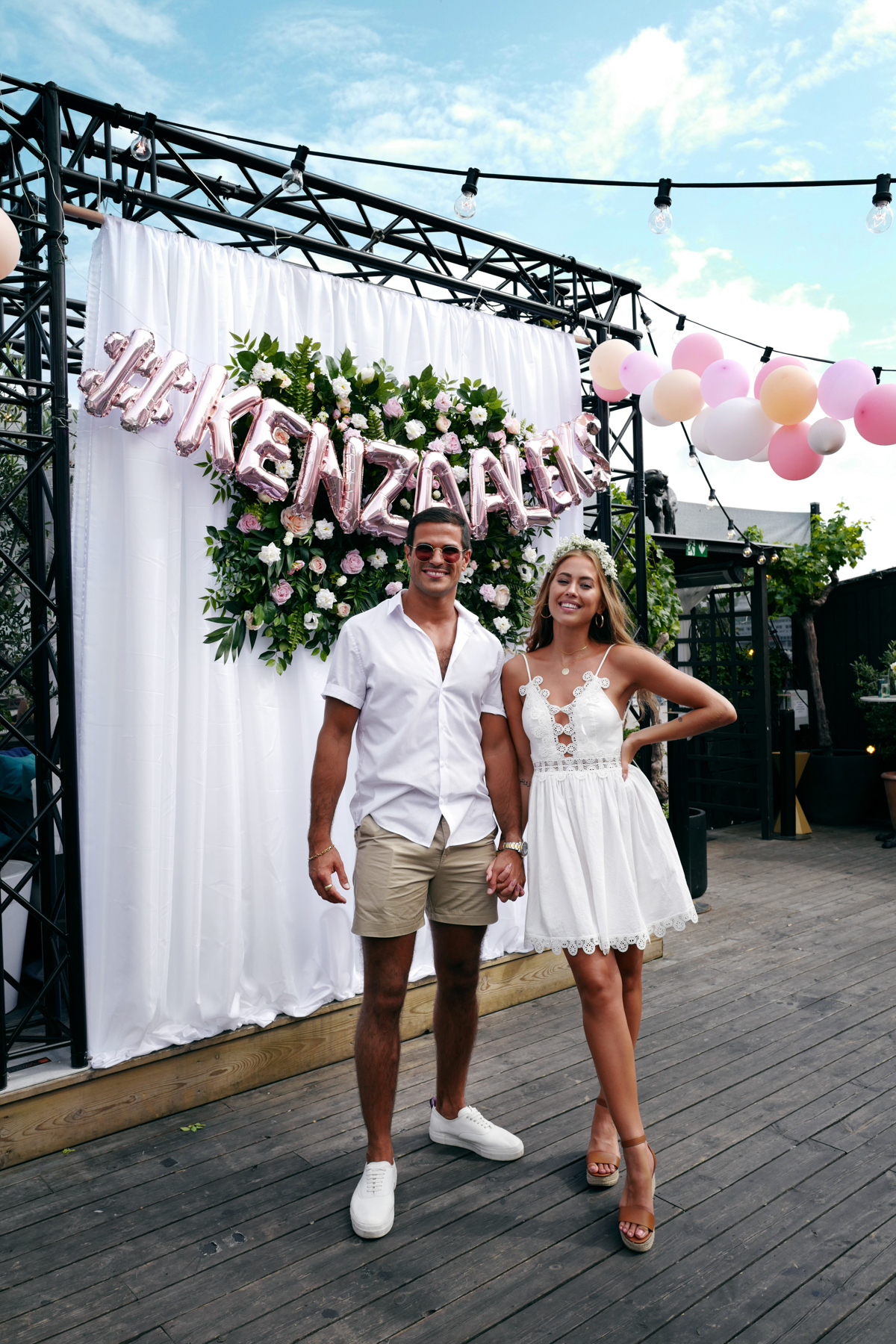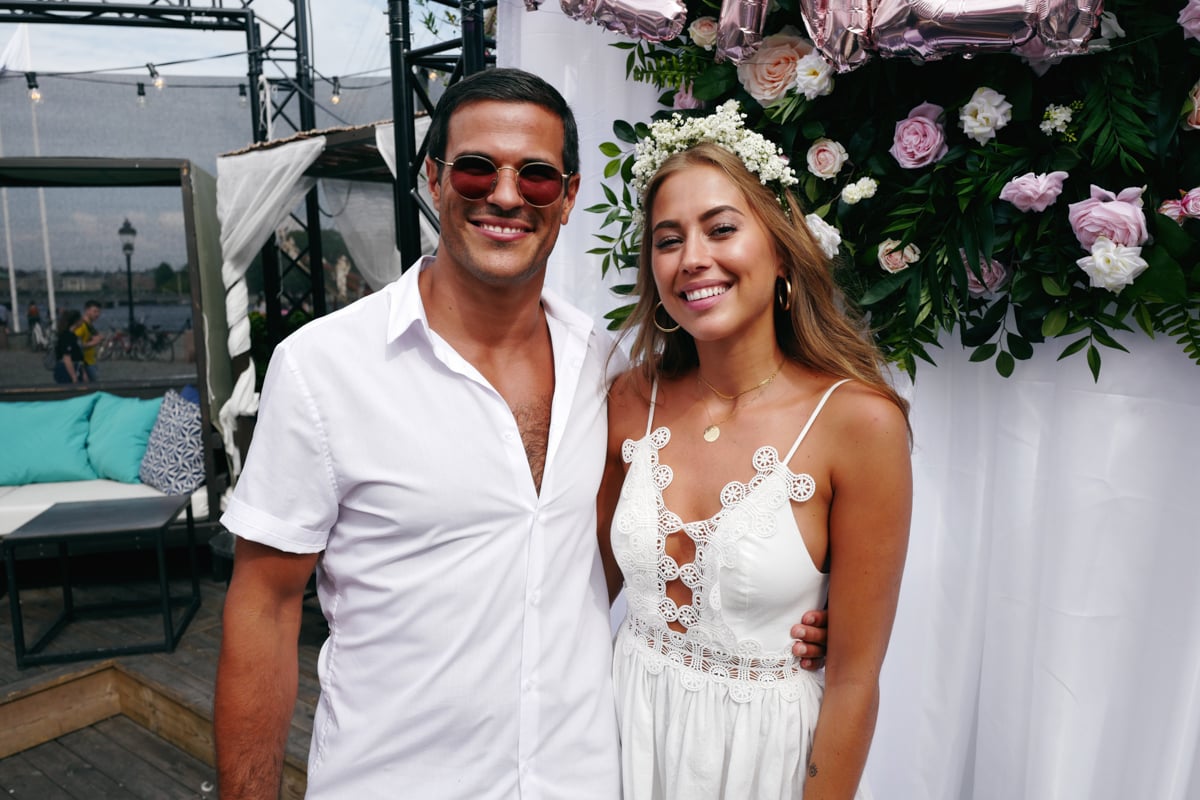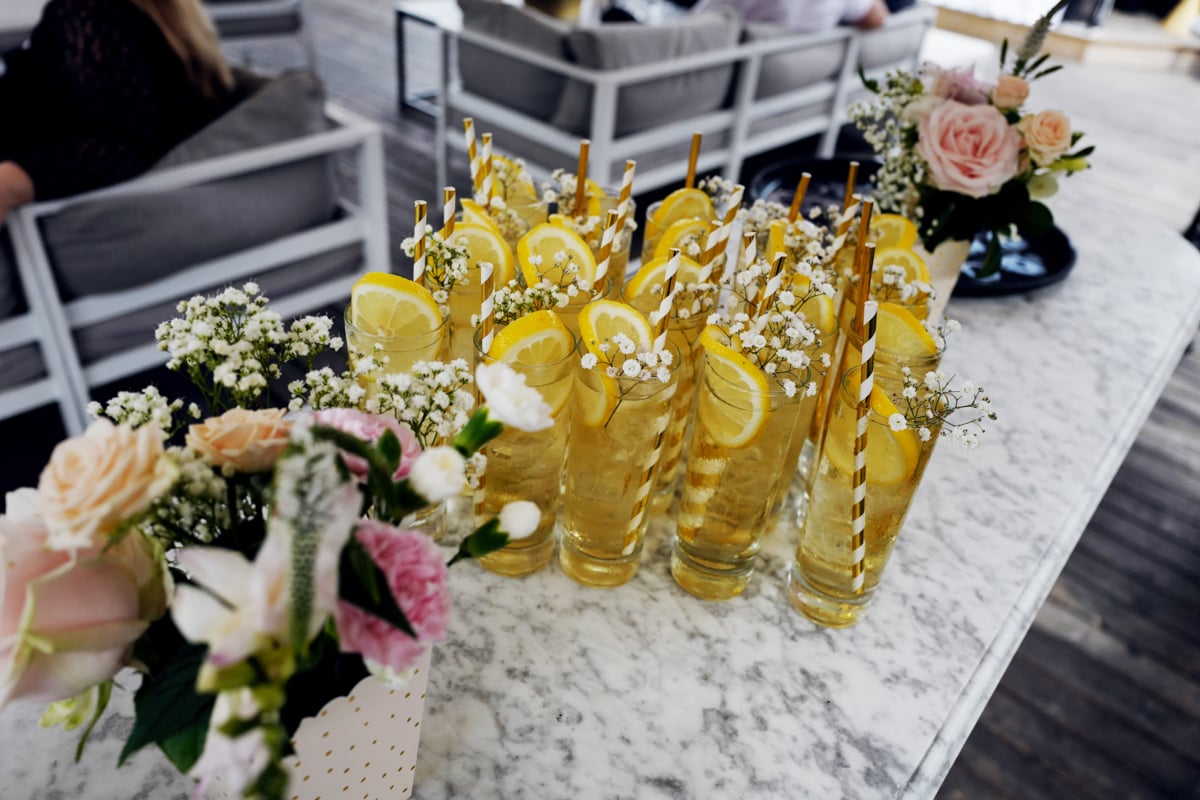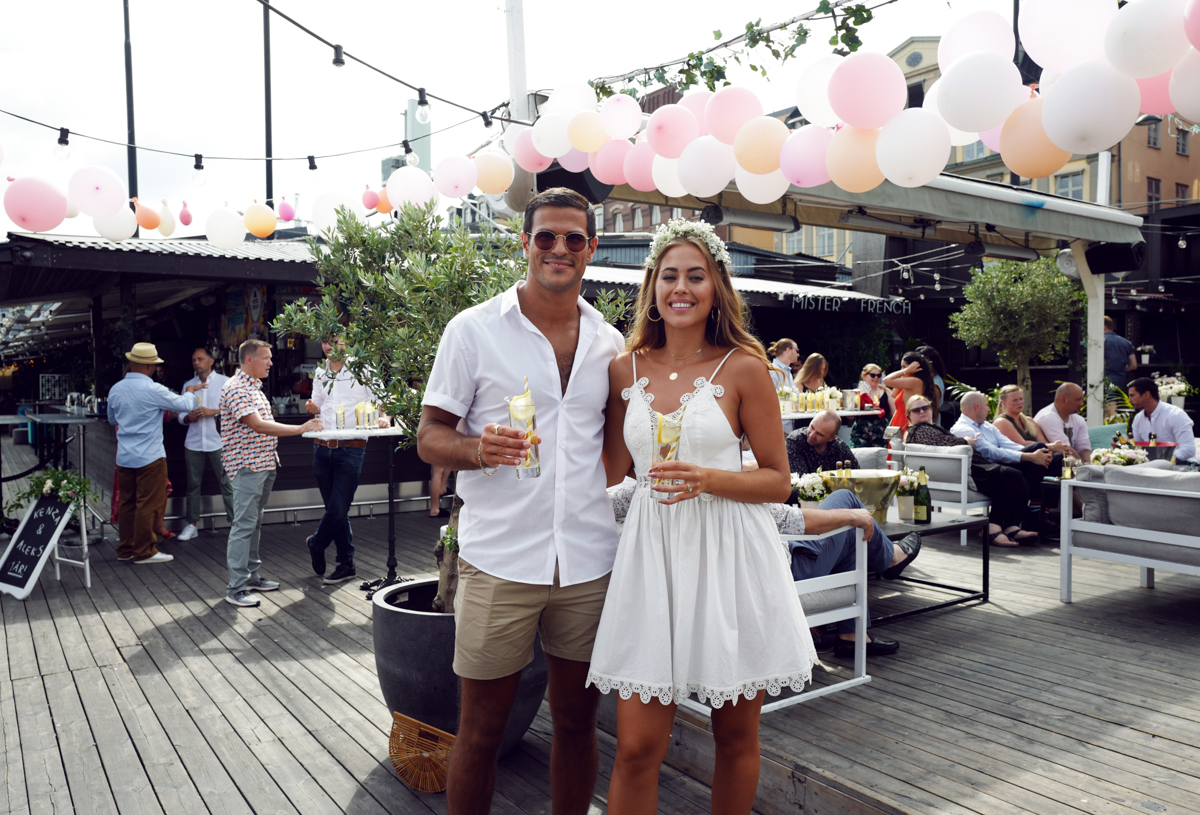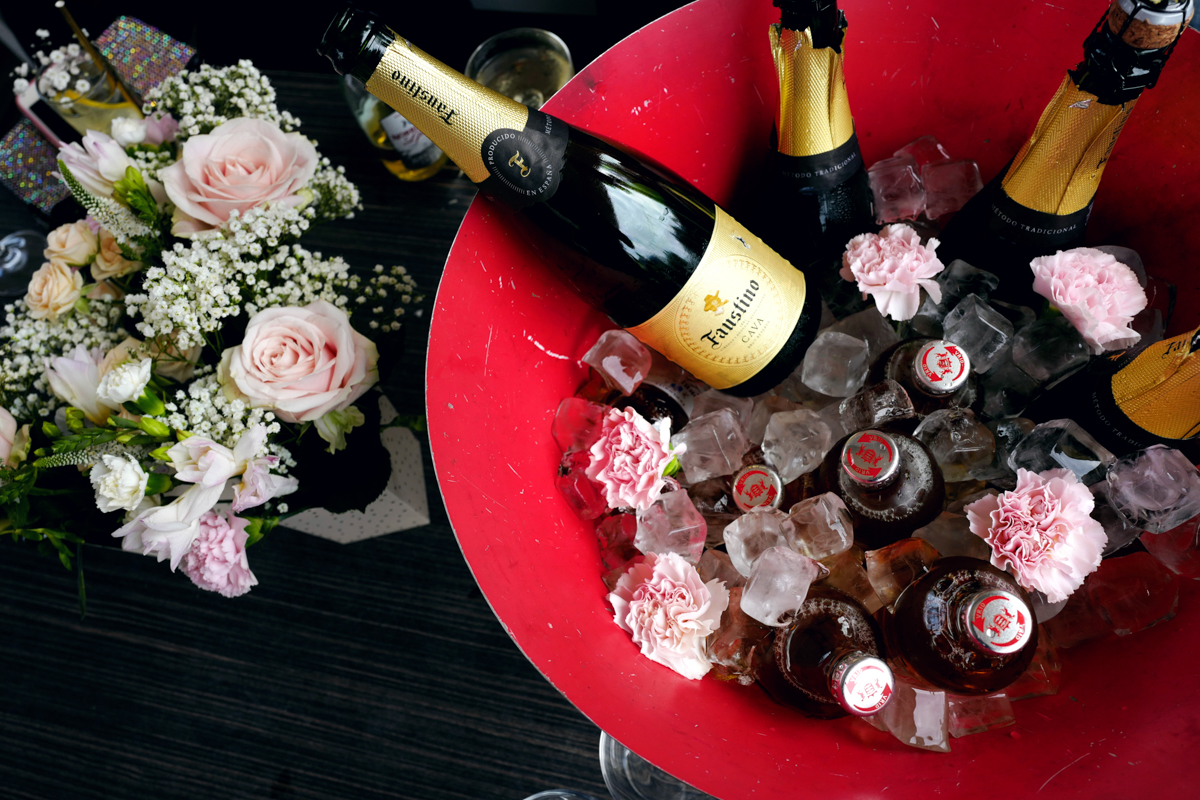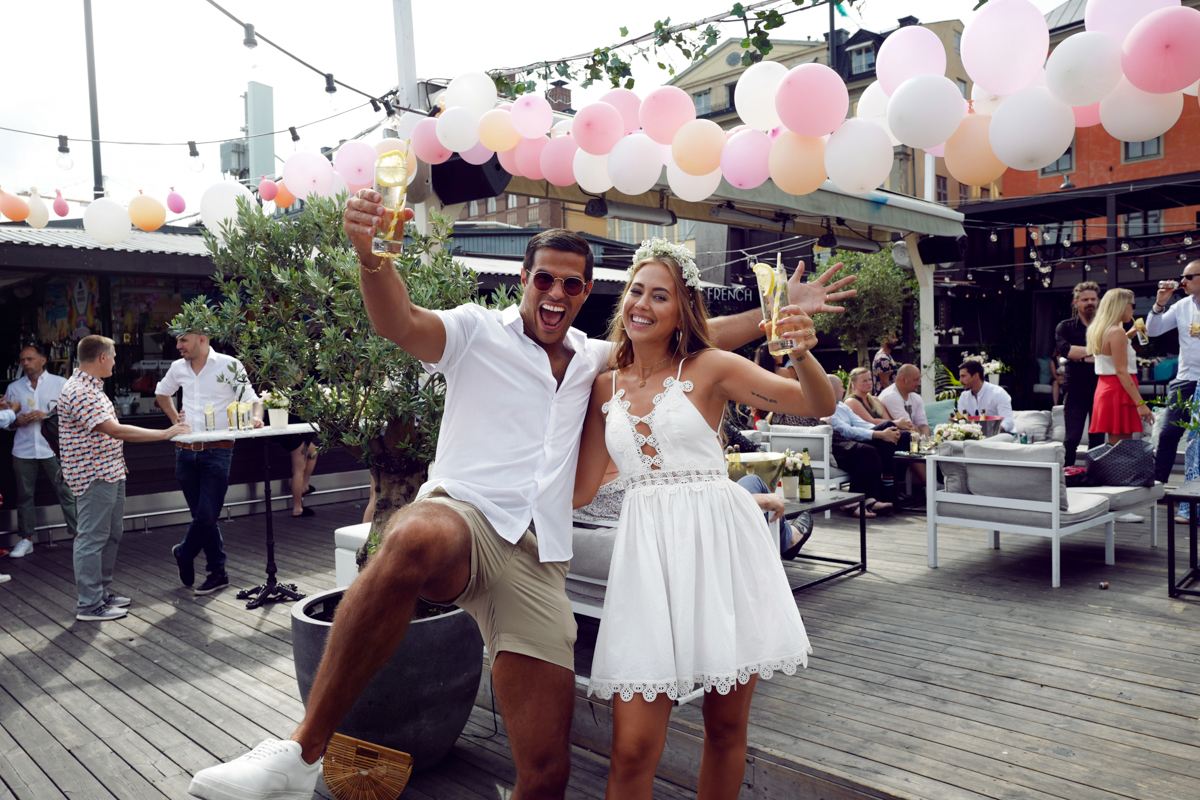 För några månader sedan när vi funderade på vad vi ville göra på vår första bröllopsdag så stod det mellan att resa iväg någonstans och fira bara vi två, eller styra wedding party 2.0 med alla våra bröllopsgäster. Det blev det andra alternativet. Vi hade ju världens roligaste bröllopsfest när vi gifte oss så vi kände att vi ville samla alla igen och ba ha kul!
Så det fick bli en dagsfest på Mister French, där Party Productions (@partyproductions)hade pyntat med ballonger och blommor. :-) Eftersom att vår bröllopsdag (29e juli) var på en söndag så fick det bli dagen innan istället, på lördagen. Hoppas ni är redo för bildregn!
// A few months ago when we thought about what we wanted to do for our first wedding anniversary, we decided between traveling somewhere and celebrate just the two of us, or throw a wedding party 2.0 with all our wedding guests. We chose the second option. You know we had the most fun wedding party when we got married so we felt that we wanted to gather everyone again and just have fun!
So we threw a day party at Mister French, and Party Productions decorated the place with balloons and flowers. :-) Since our wedding day (July 29) was on a Sunday we had the party the day before, on Saturday. I hope you're ready for a billion photos!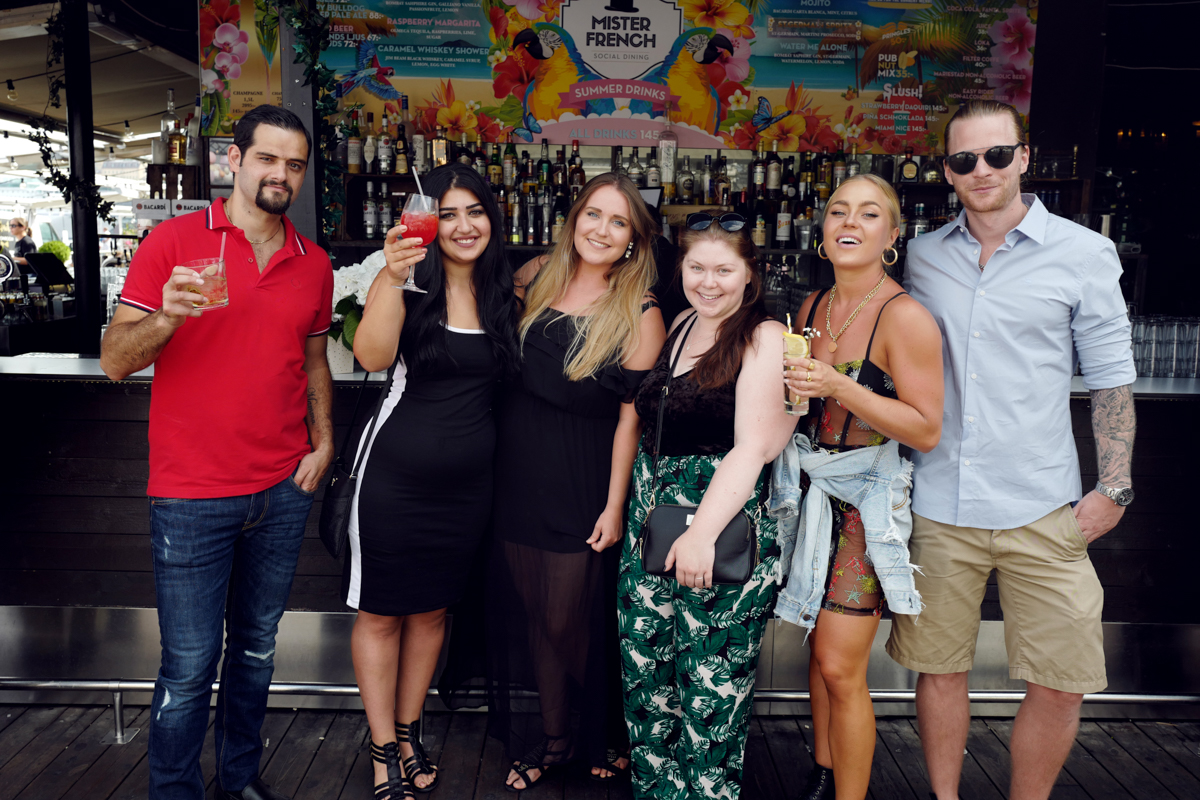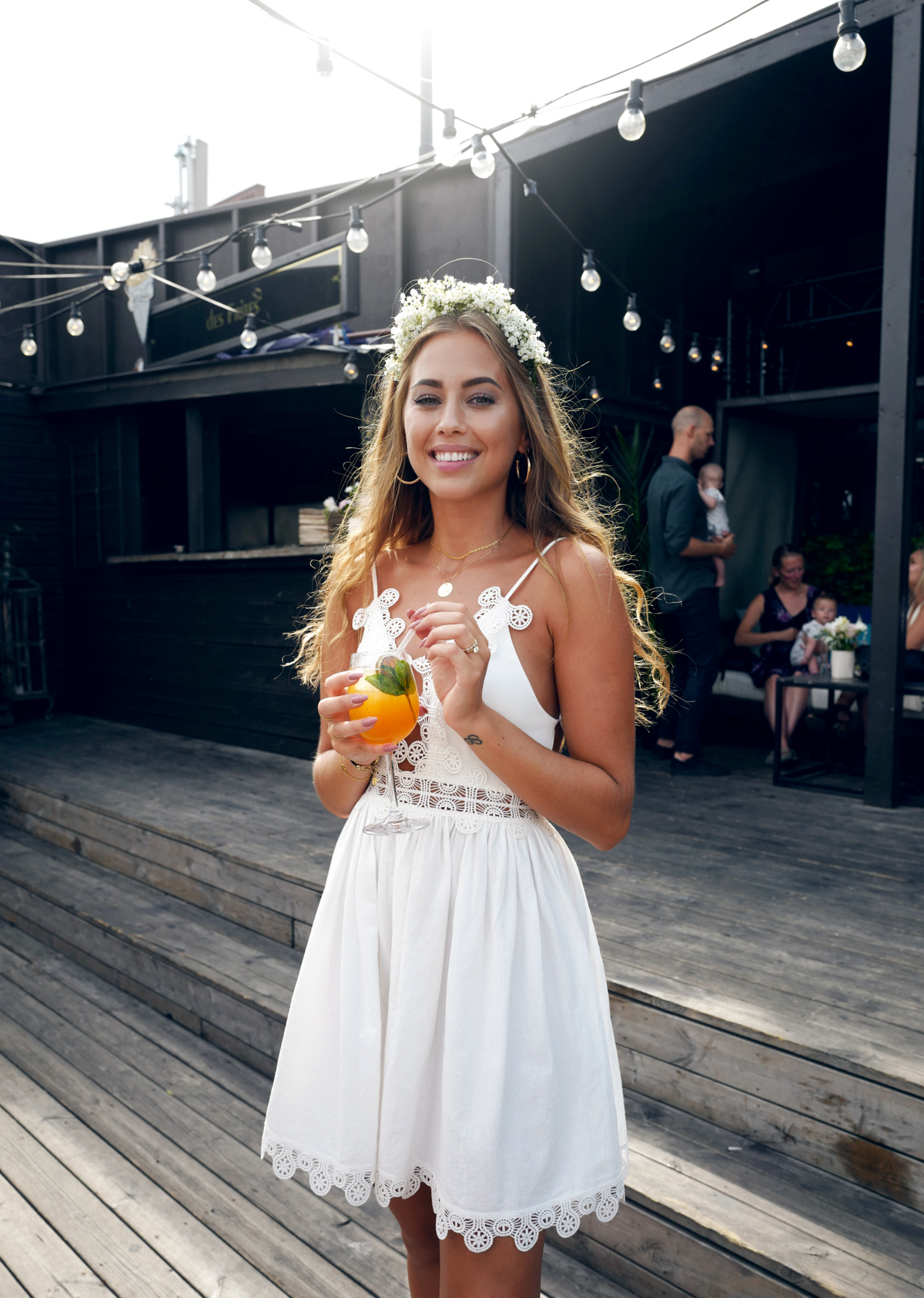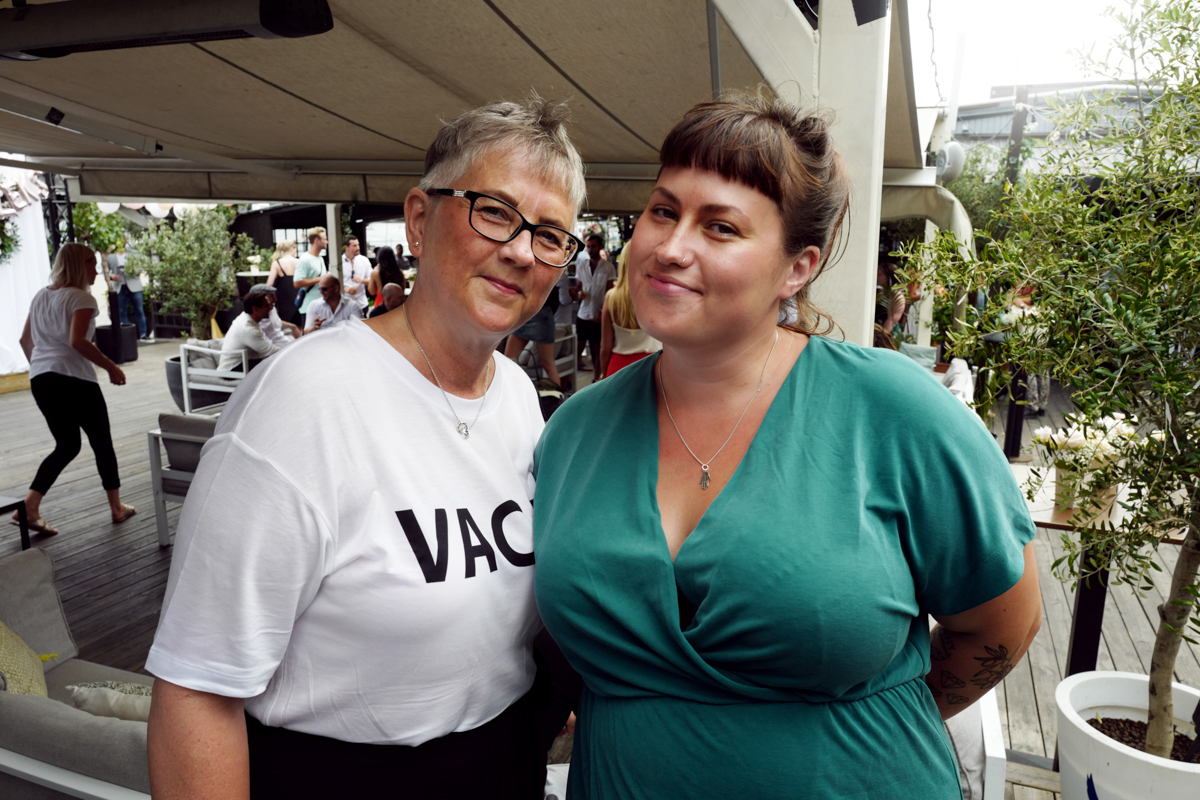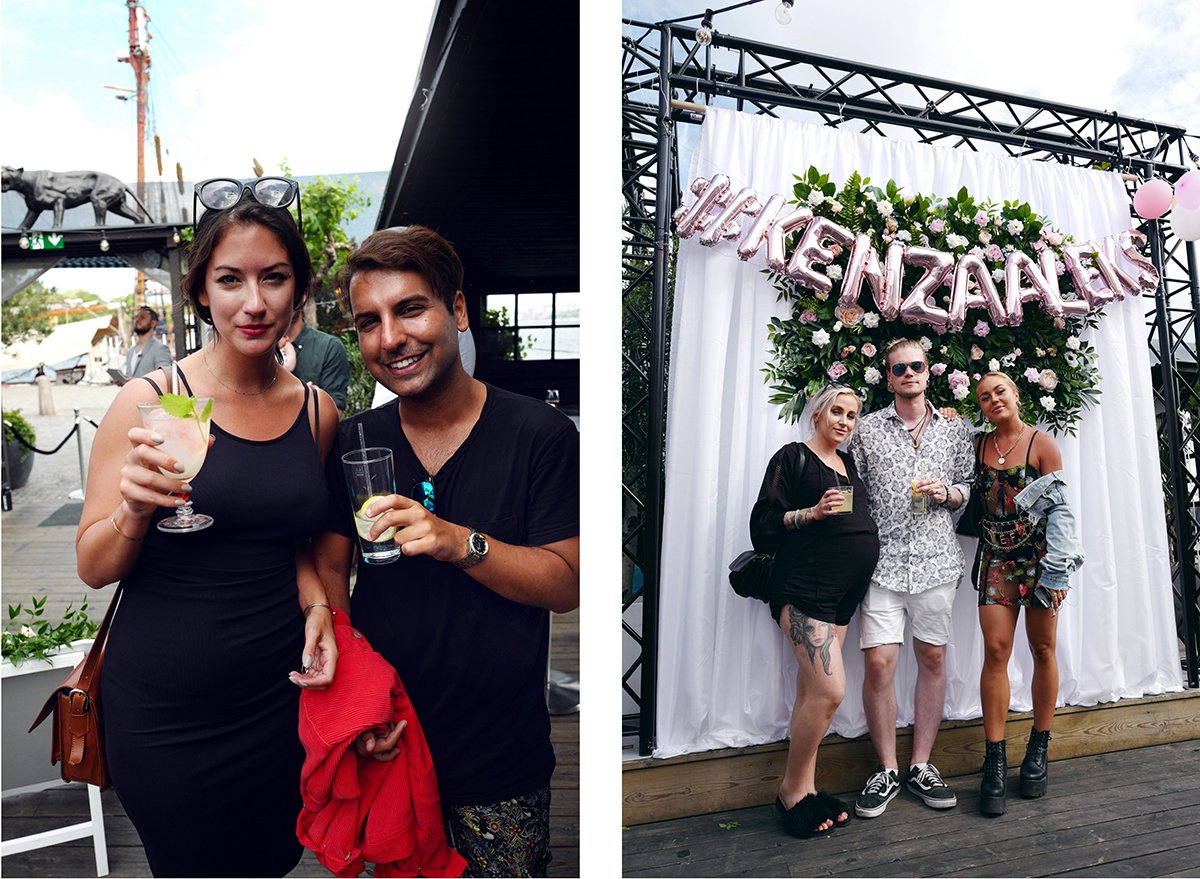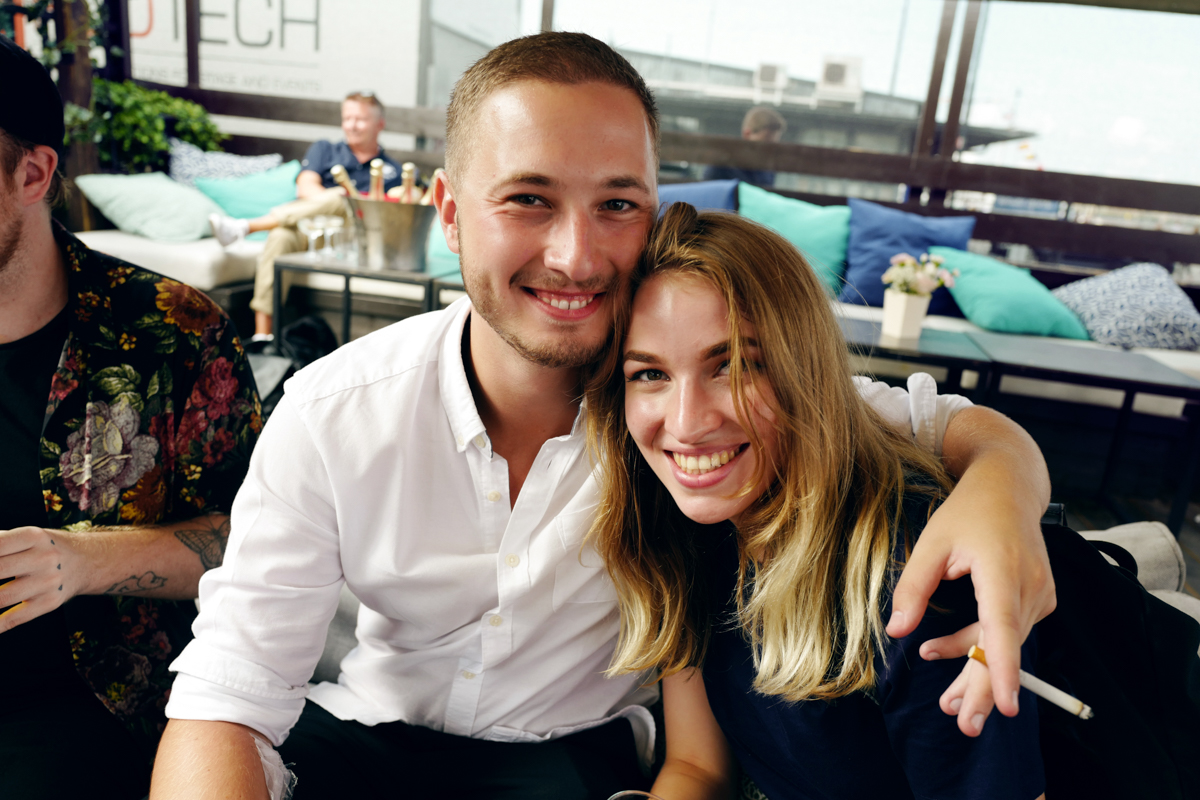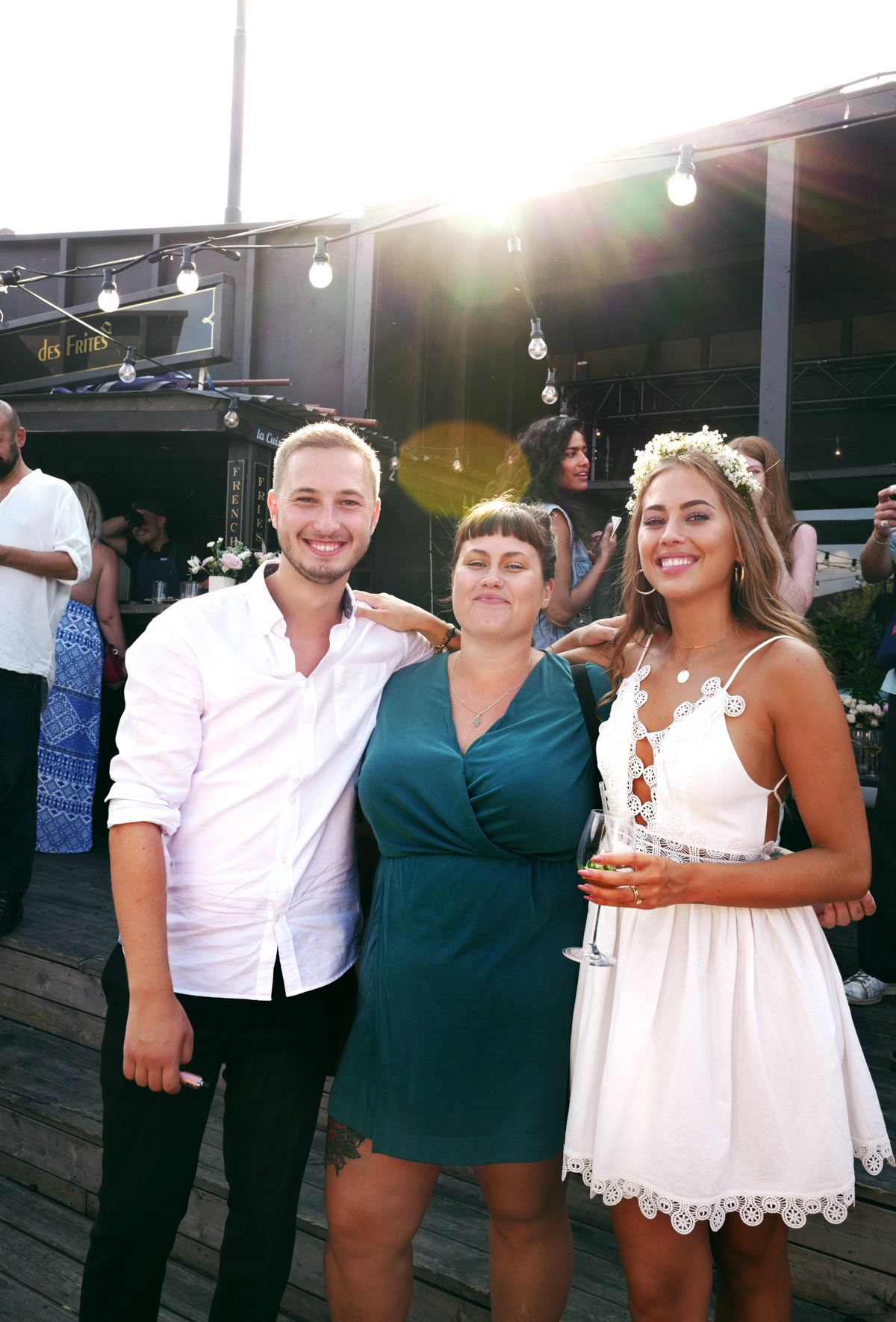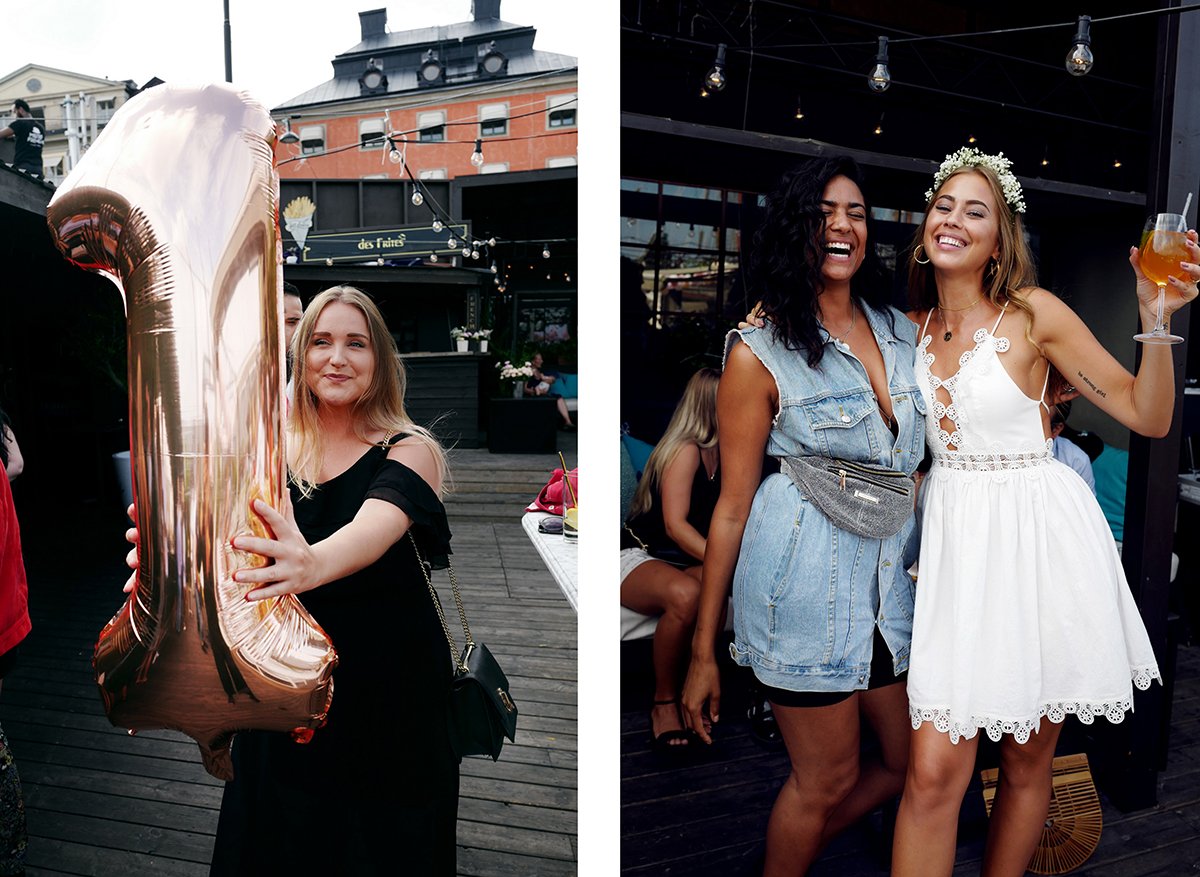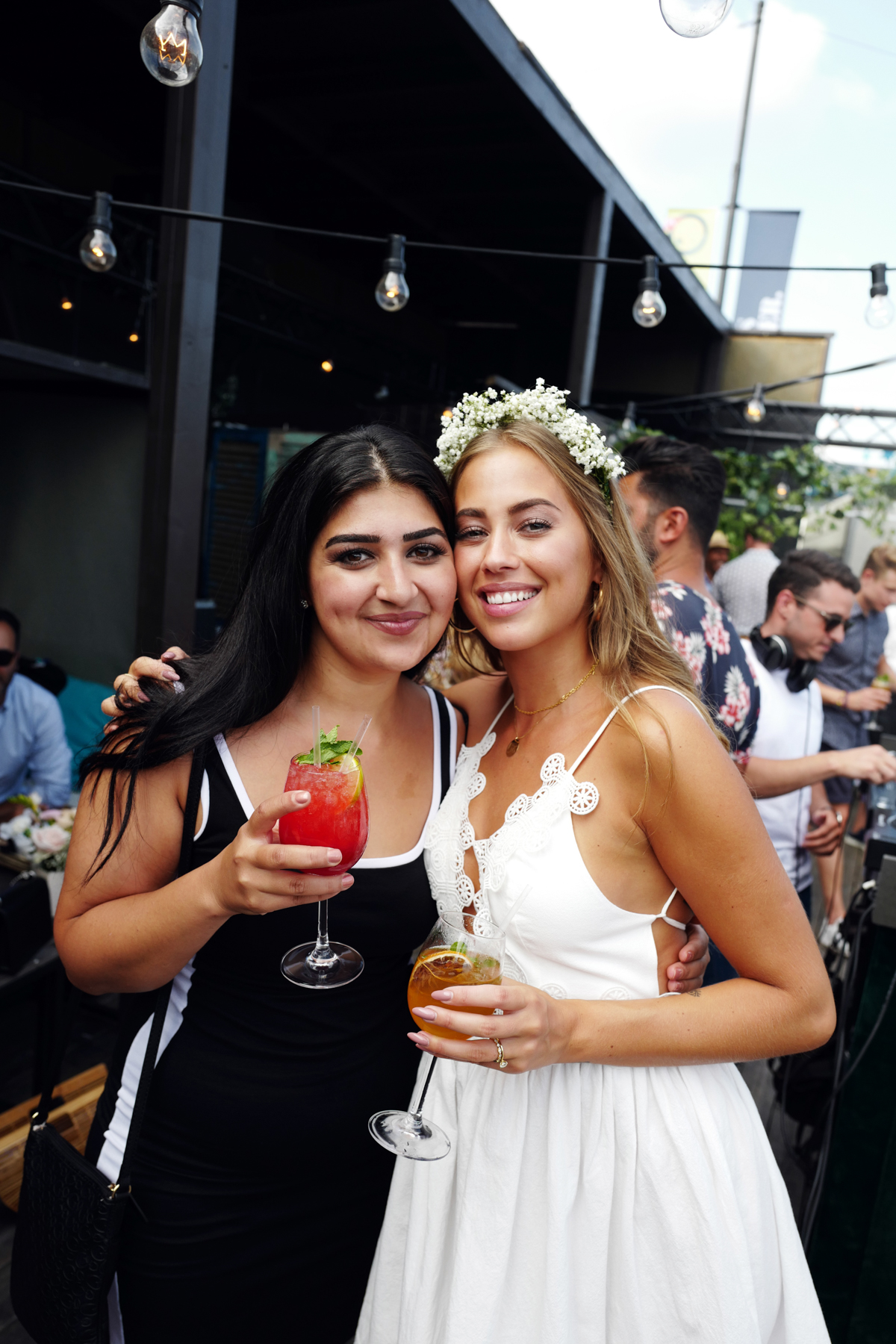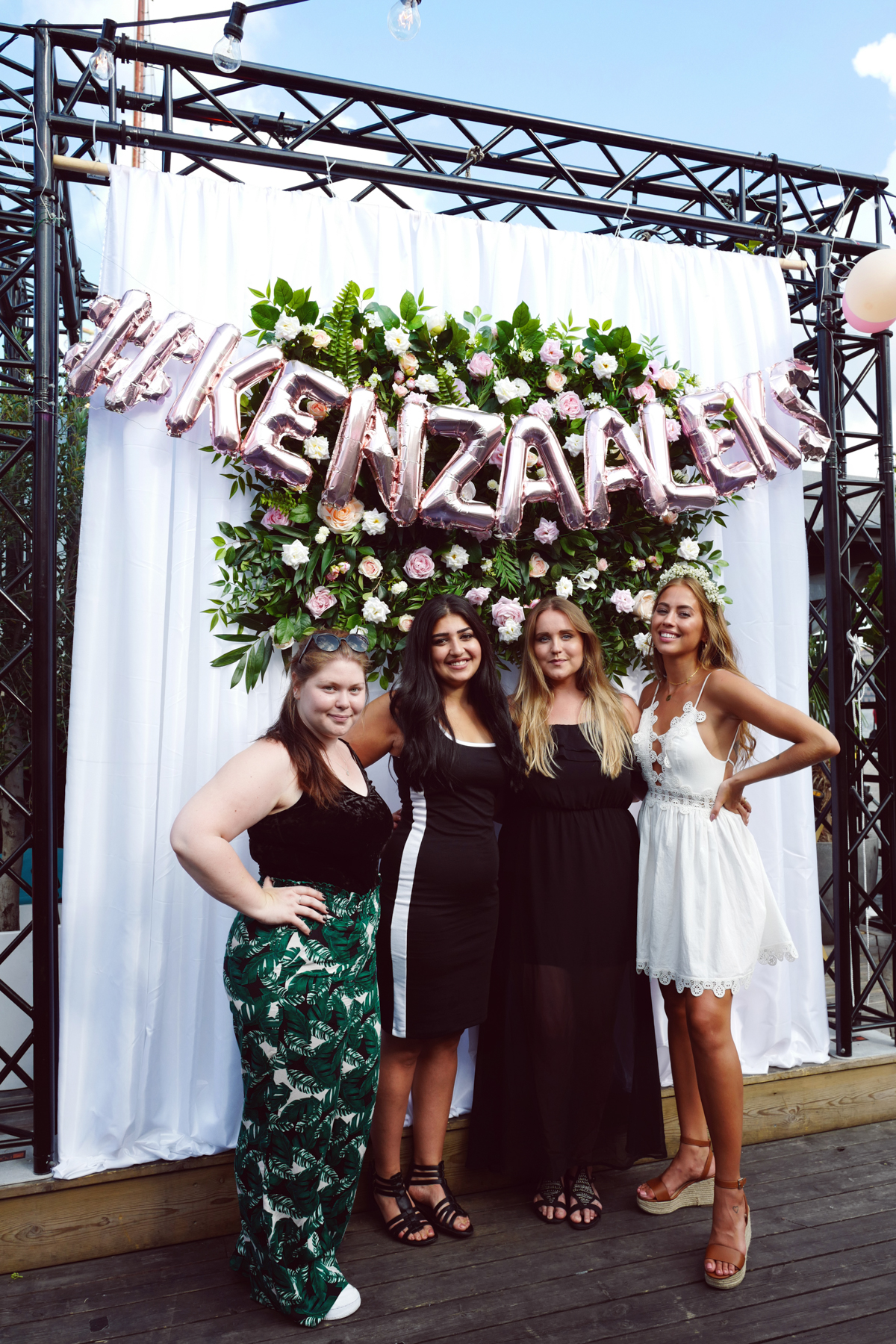 Vi samlade vänner och familj och firade hela dagen! En del var bortresta men vi blev ändå runt 70 pers, inte ofta man samlas så här många så det var verkligen jättekul. Vi startade festen vid 14 och hade stället till 19 och under tiden bjöd vi på lite smått och gott, bland annat…..
// We gathered our friends and family and celebrated all day! Some were out of town but we were still around 70 people, not often you gather so many so it was really fun. We started the party at 2 pm and had the place til 7 pm and during that time we had some small treats, which was….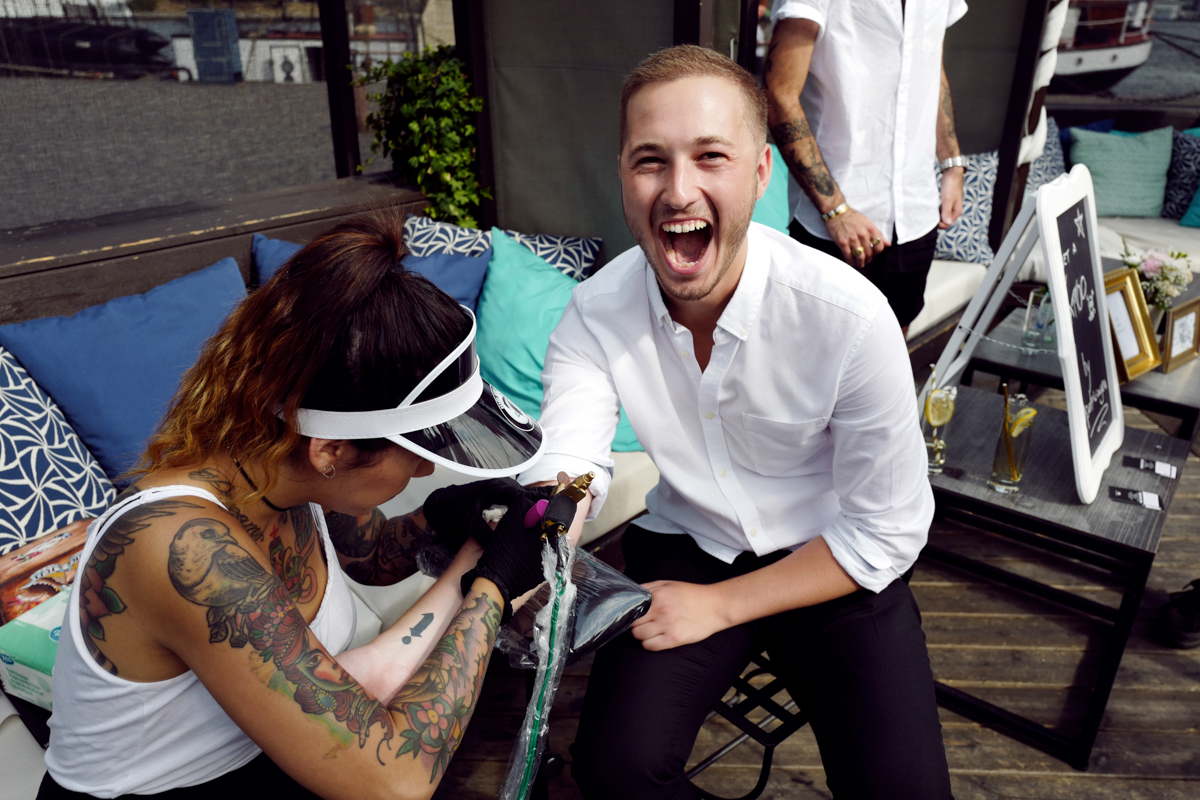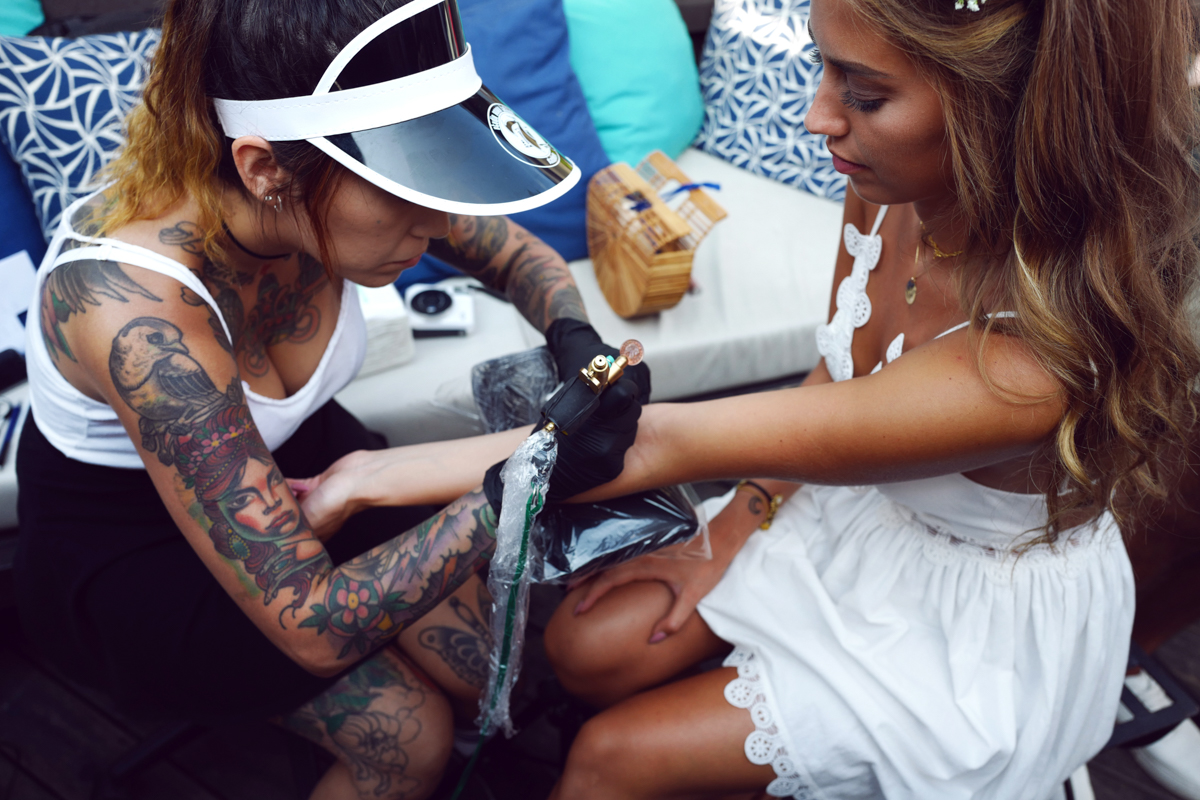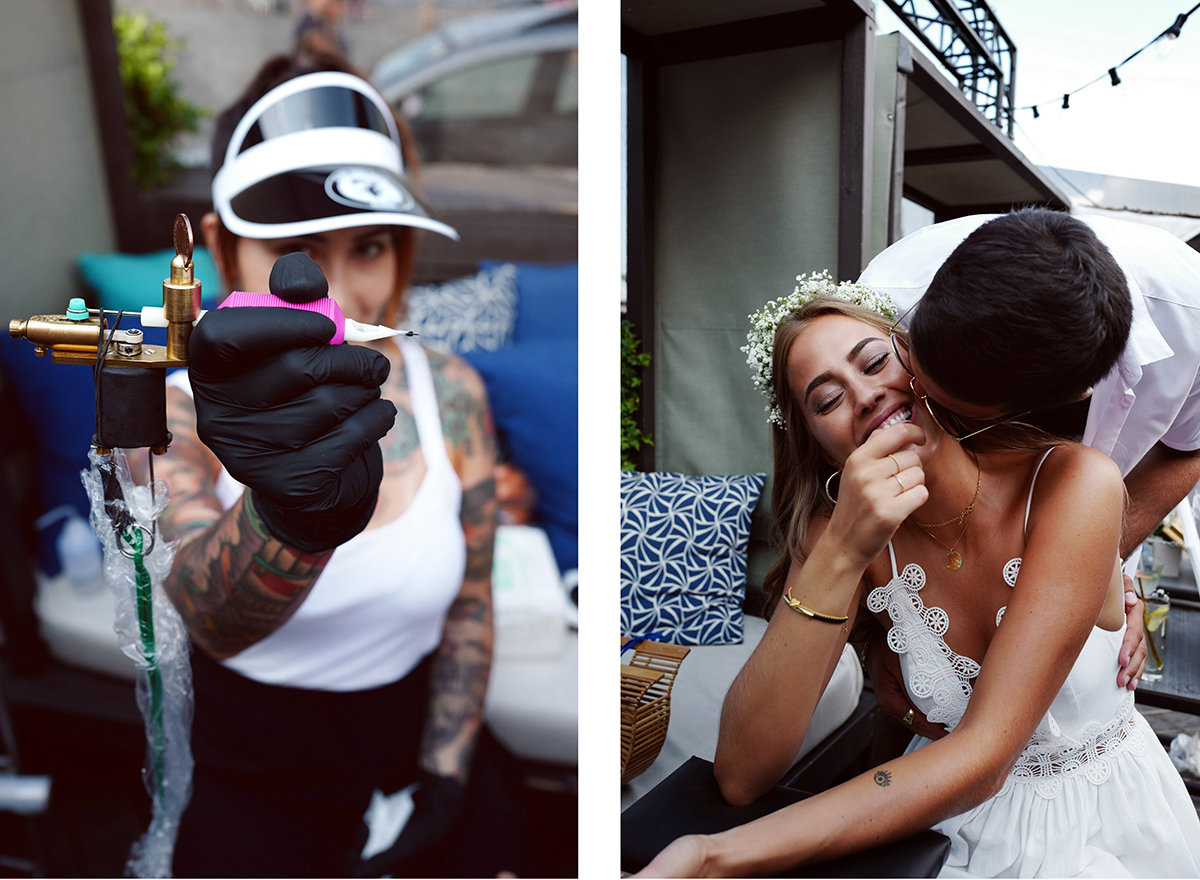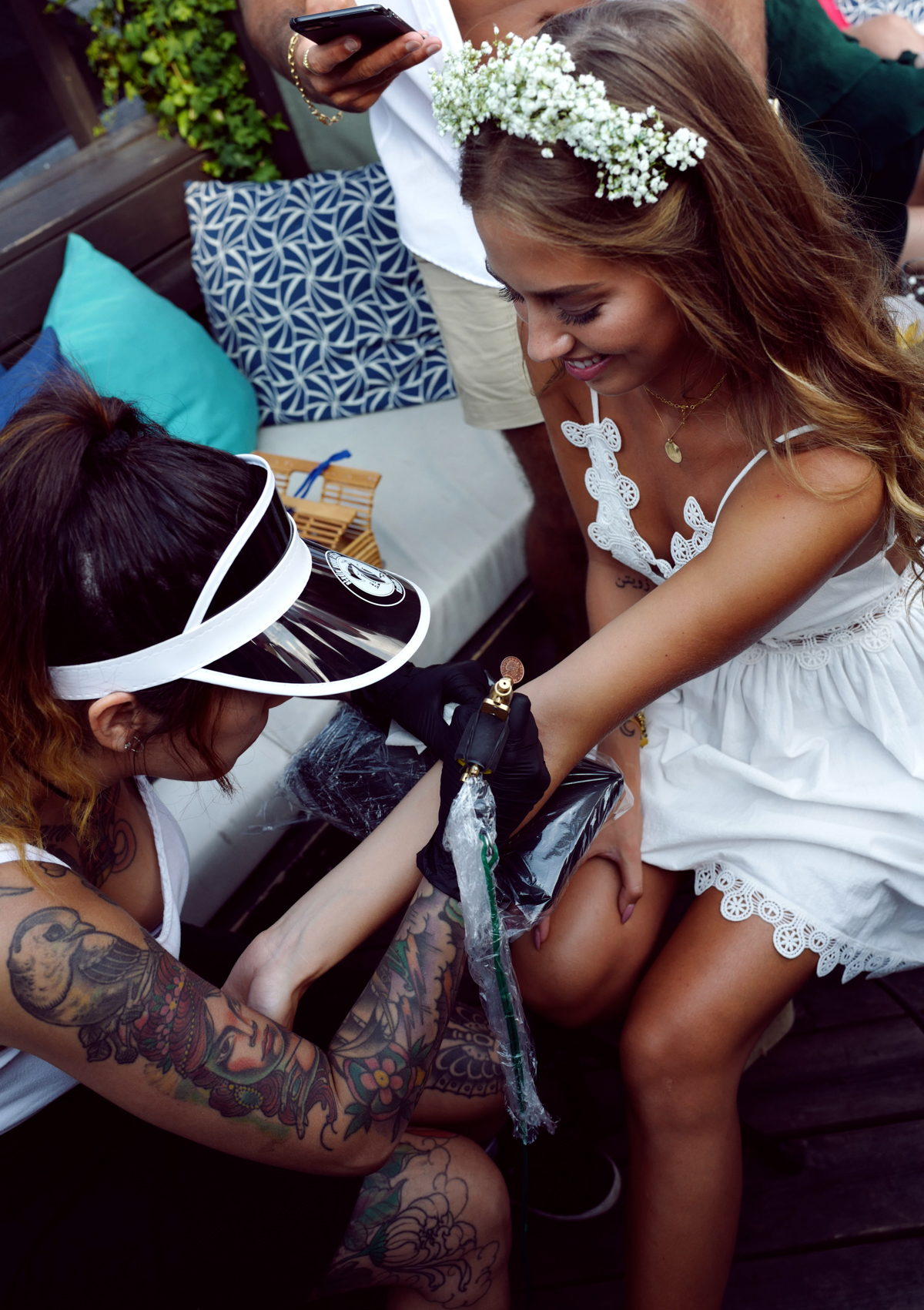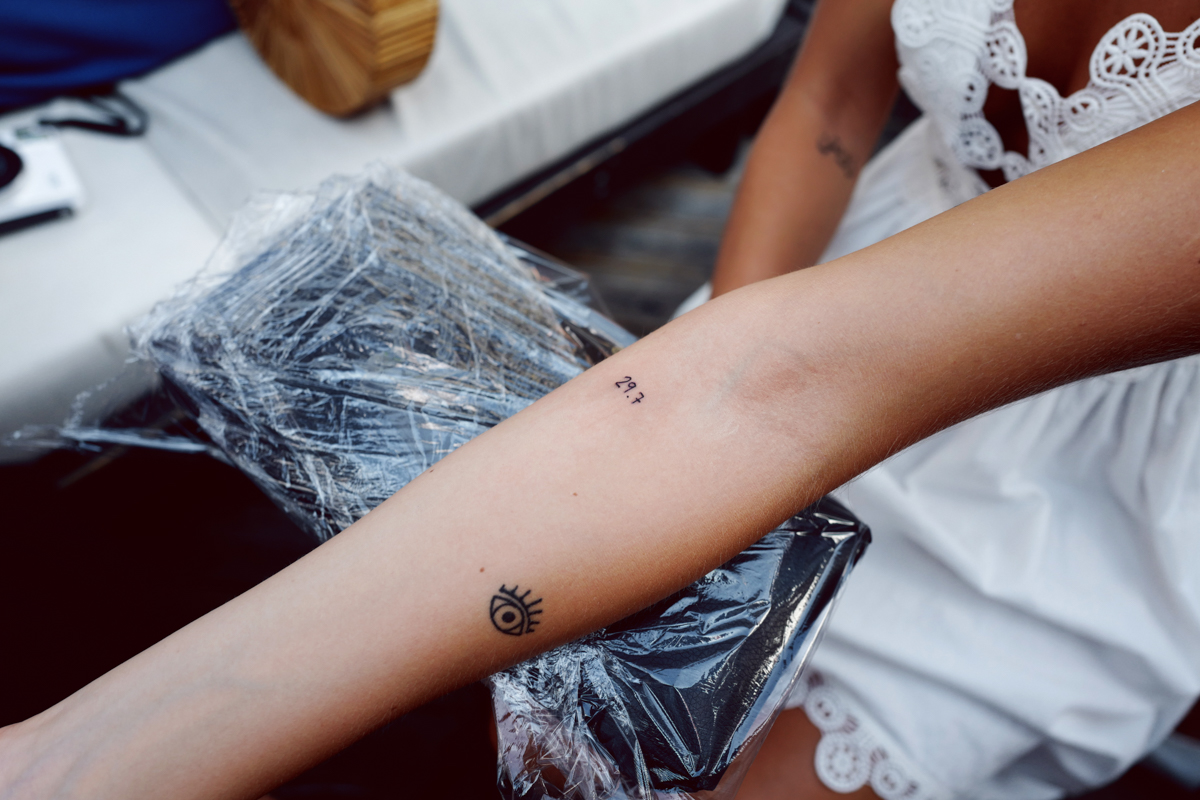 Gratis tatueringar! Vad är en fest utan en tatuerare? ;-) Jag hade en på min 25-årsfest och det blev så uppskattat så jag ville verkligen ha det igen. Så vi bjöd in Patricia Gea (@patriciagea) som kom och gaddade våra gäster! Gissa vem som gjorde den första tatueringen? Min mamma! Haha. Följt av min bror, min syster, jag och så flera vänner. Så kul.
Sedan vi gifte oss har jag velat tatuera in vårt datum så det fick det bli. Och Aleks ritade den (därför den blev så liten haha, han är inte sånt fan av tatueringar) så den känns verkligen personlig. <3
// Free tattoos! What is a party without a tattoo artist? ;-) I had one on my 25th birthday party and people loved it so I wanted one again. So we invited Patricia Gea (@patriciagea) who came to give our guests tattoos! Guess who made the first tattoo? My mom! Haha. Followed by my brother, my sister, me and then several friends. So much fun.
Since we got married I've wanted to do a tattoo with our wedding date so that's what I did. And Aleks drew it (that's why it's so small haha, he's not a fan of tattoos) so it feels really personal. <3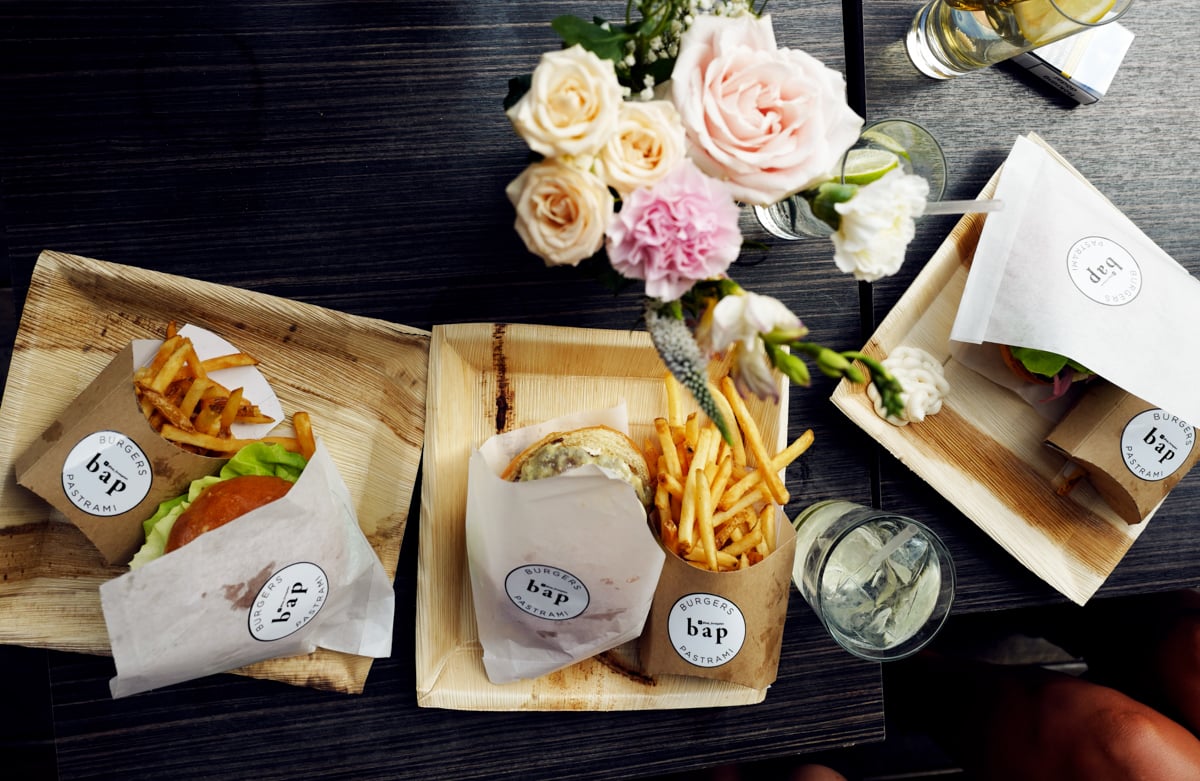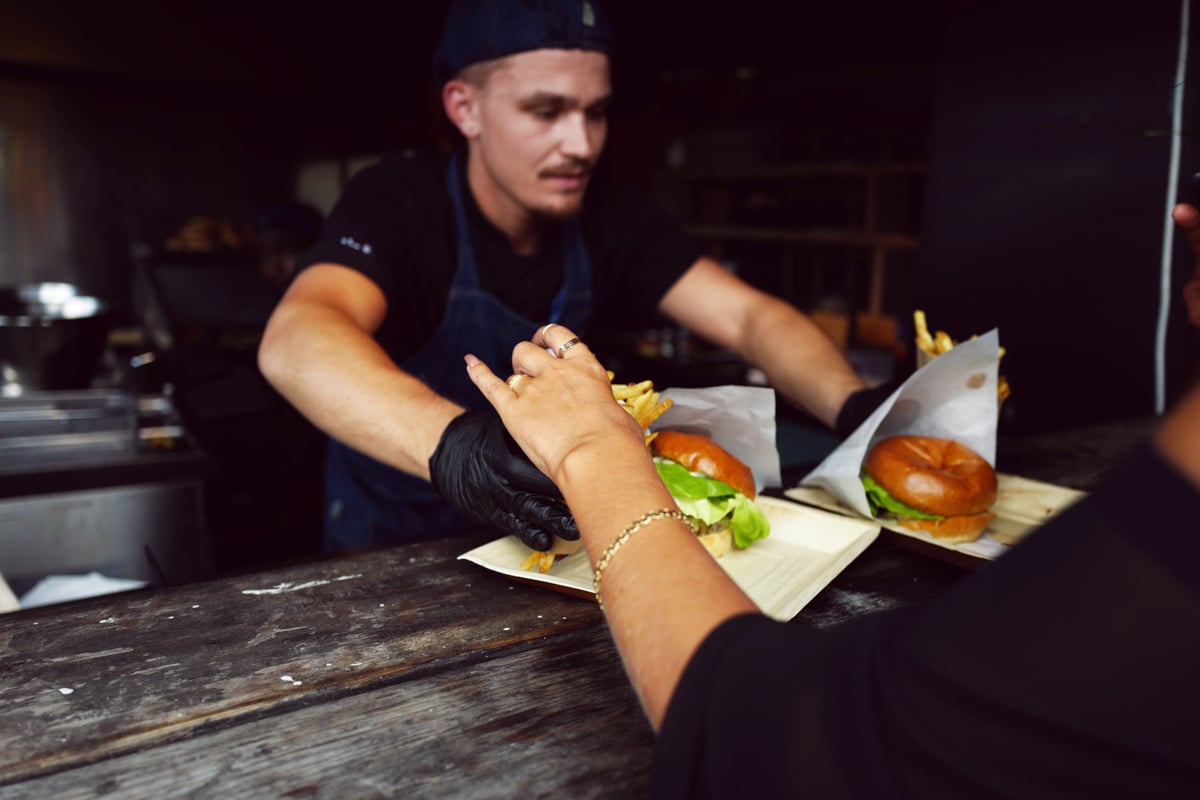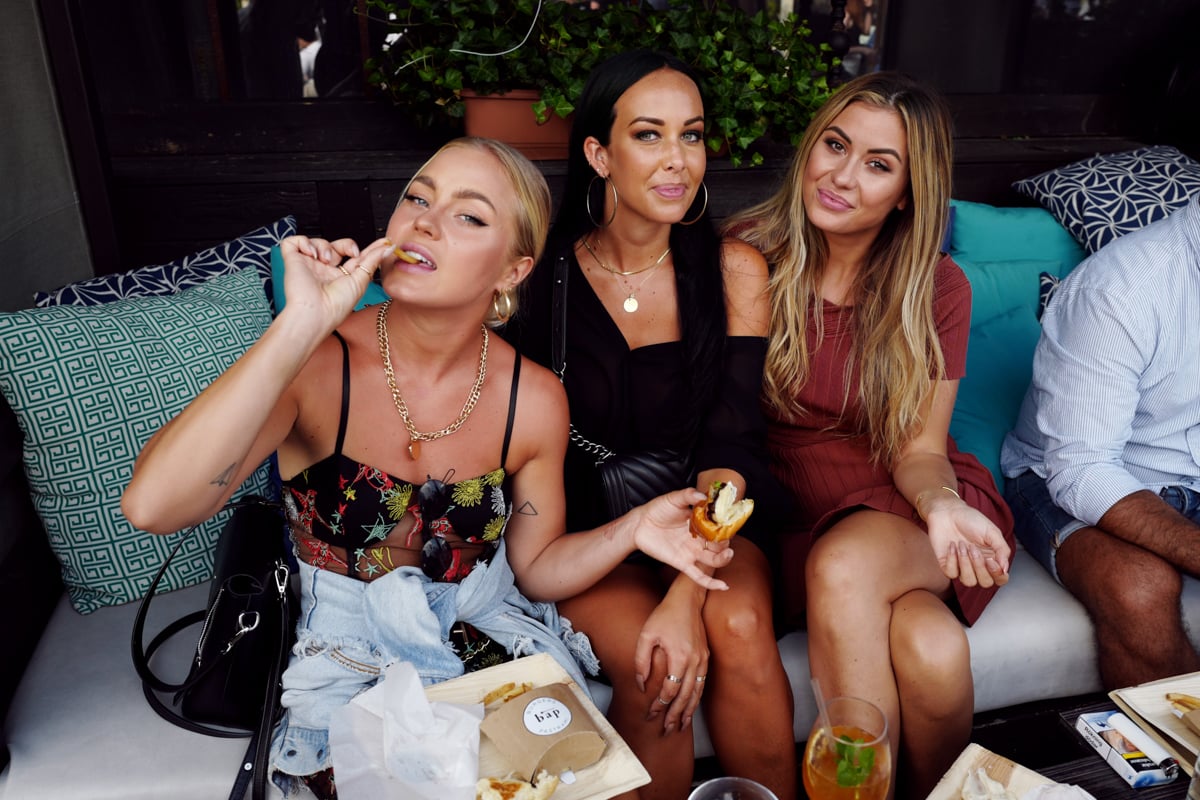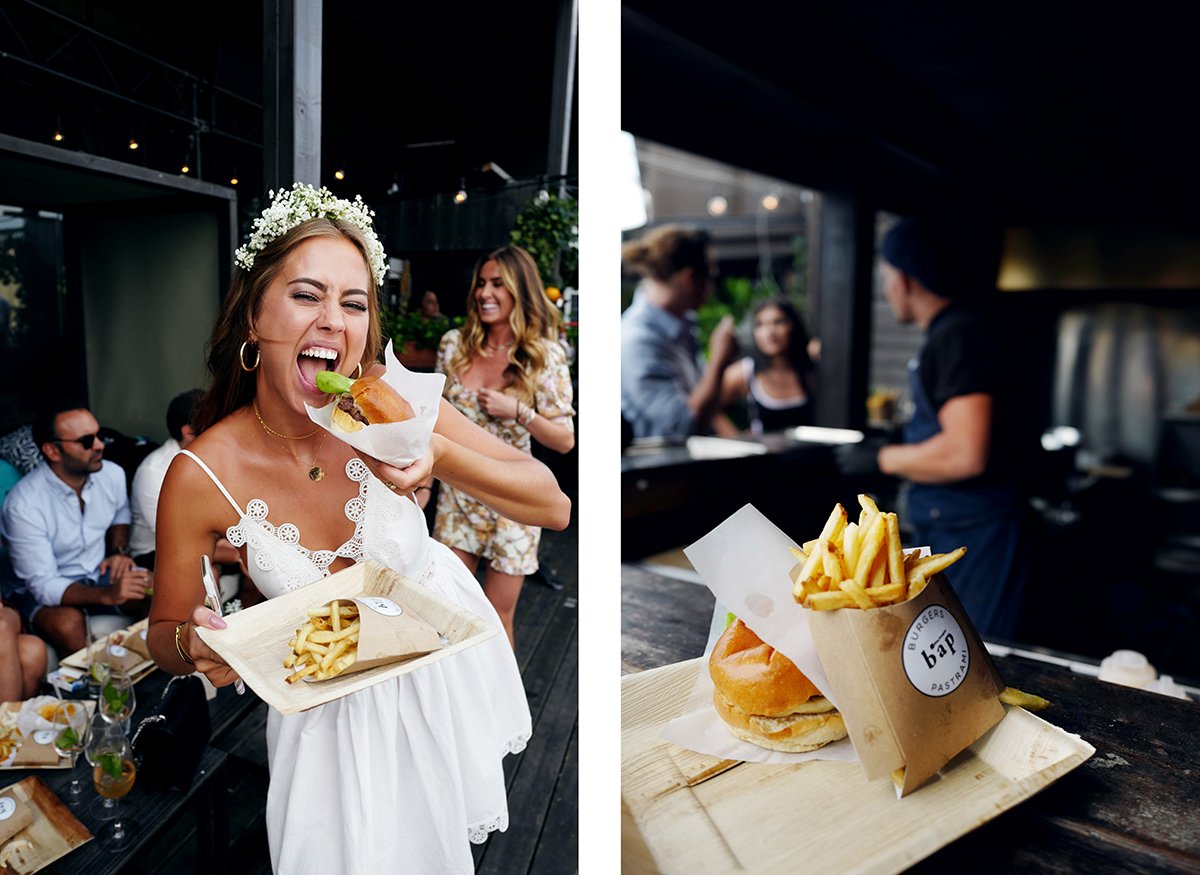 Mitt favvoburgarställe BAP kom och gjorde burgare till oss!! Alltså deras burgare är tamejfan helt magiska. Är ni i Stockholm så måste ni testa. Ta tryffelburgaren! Eller halloumiburgaren om ni inte äter kött. Mums.
Efter att vi fått i oss lite mat så drog festen igång på riktigt. Med buller och bång. Förlåt grannar.
// My favorite burger place BAP came and made us burgers!! Seriously their burgers are magical. If you're in Stockholm you have to try them out. Have the truffle burger! Or the halloumi burger if you don't eat meat. Yum. 
After some food the party started for real. Sorry neighbors.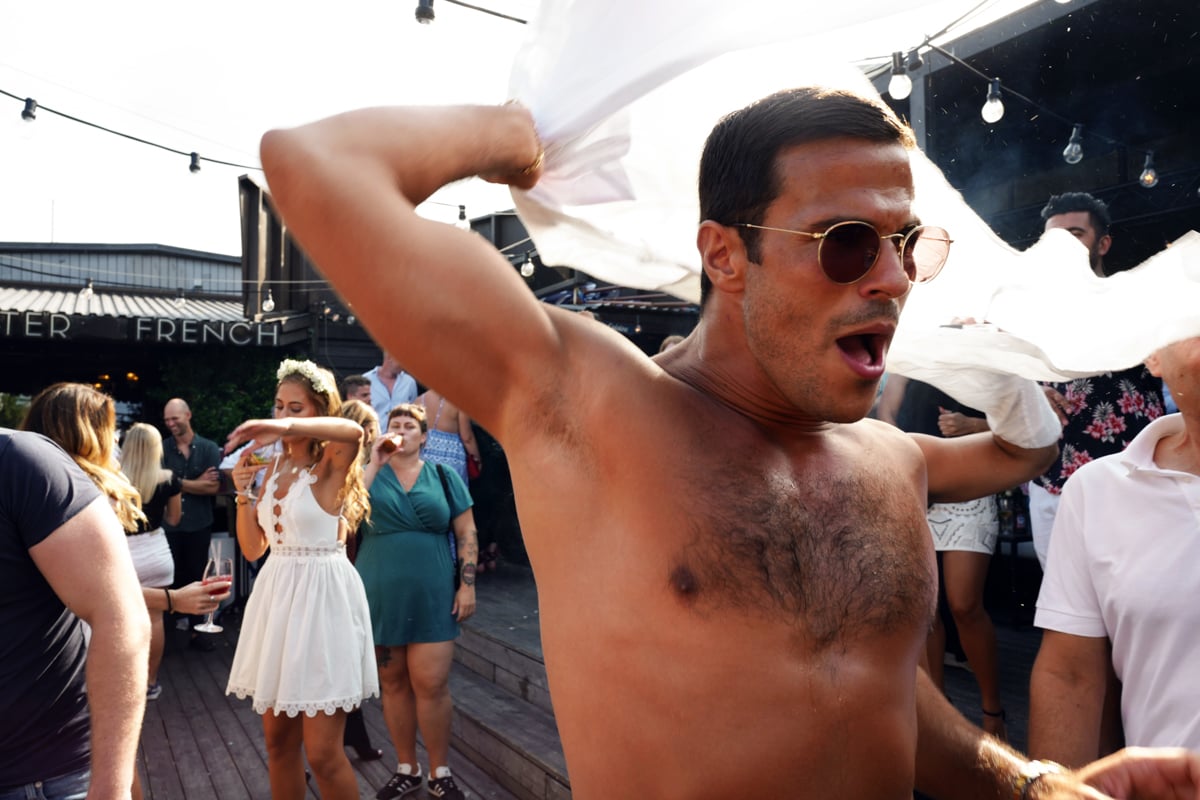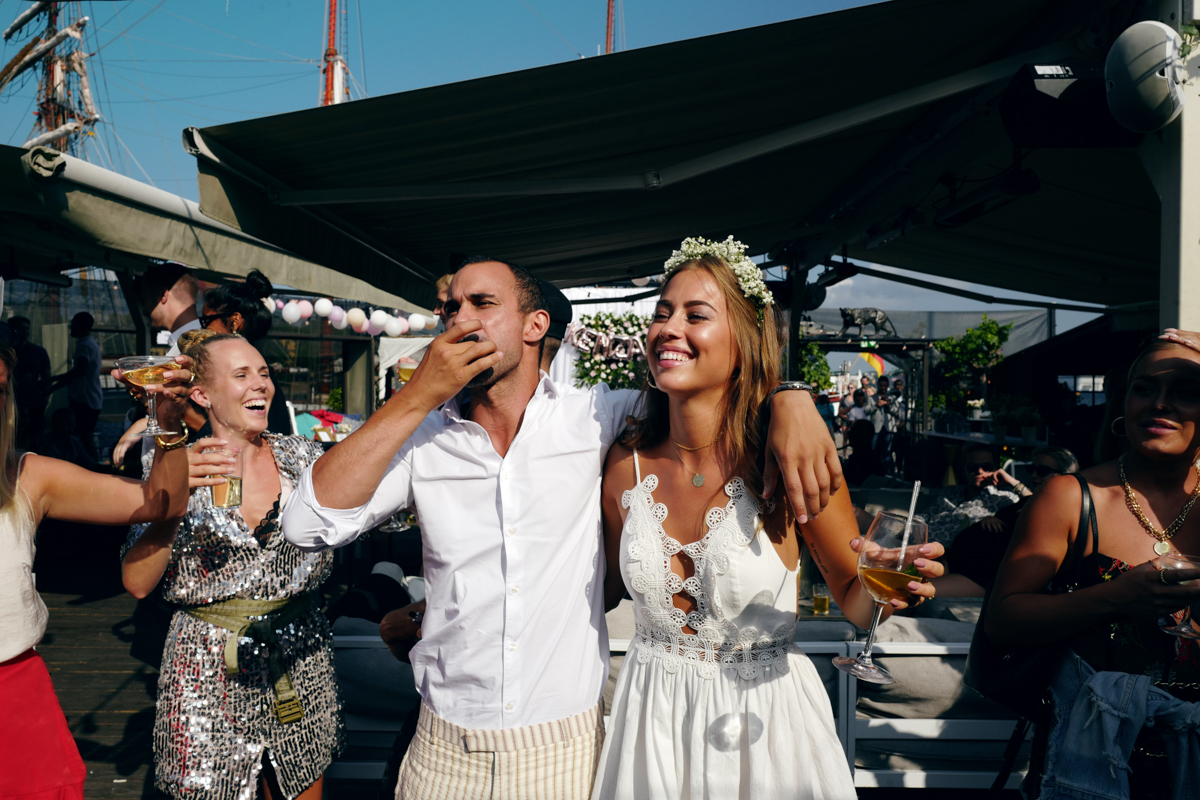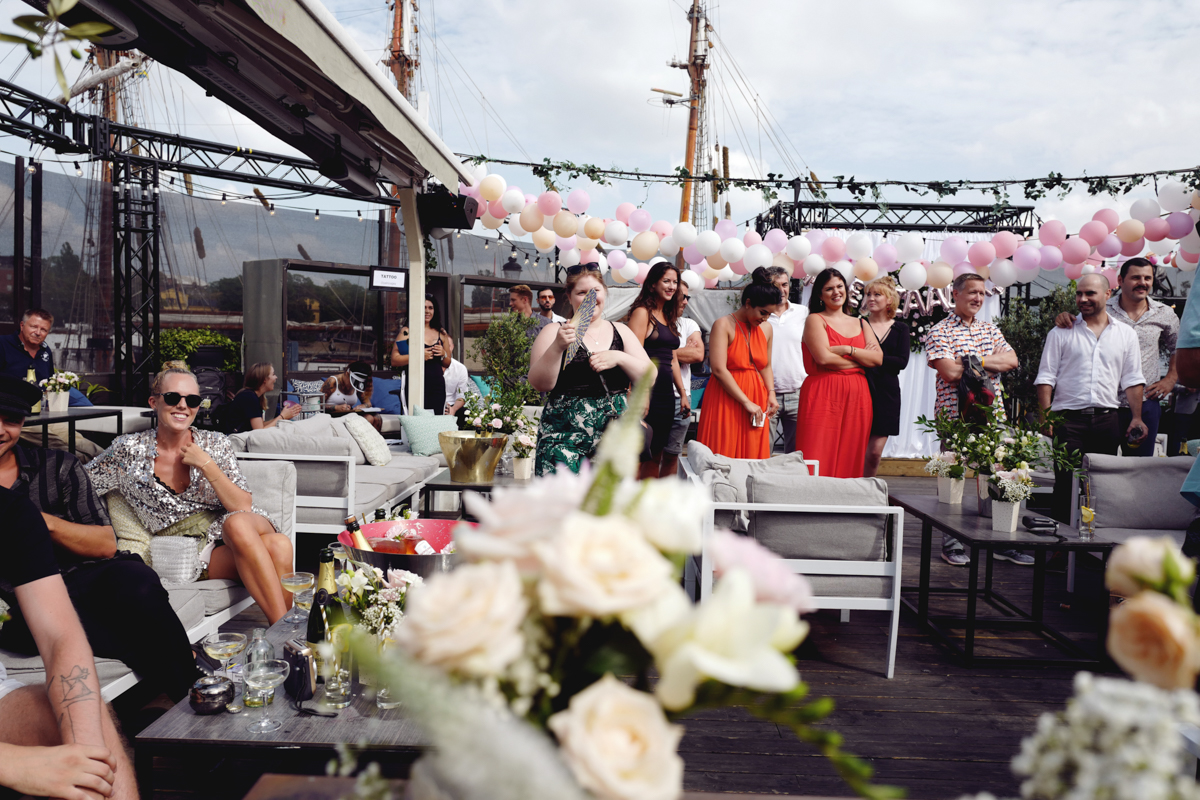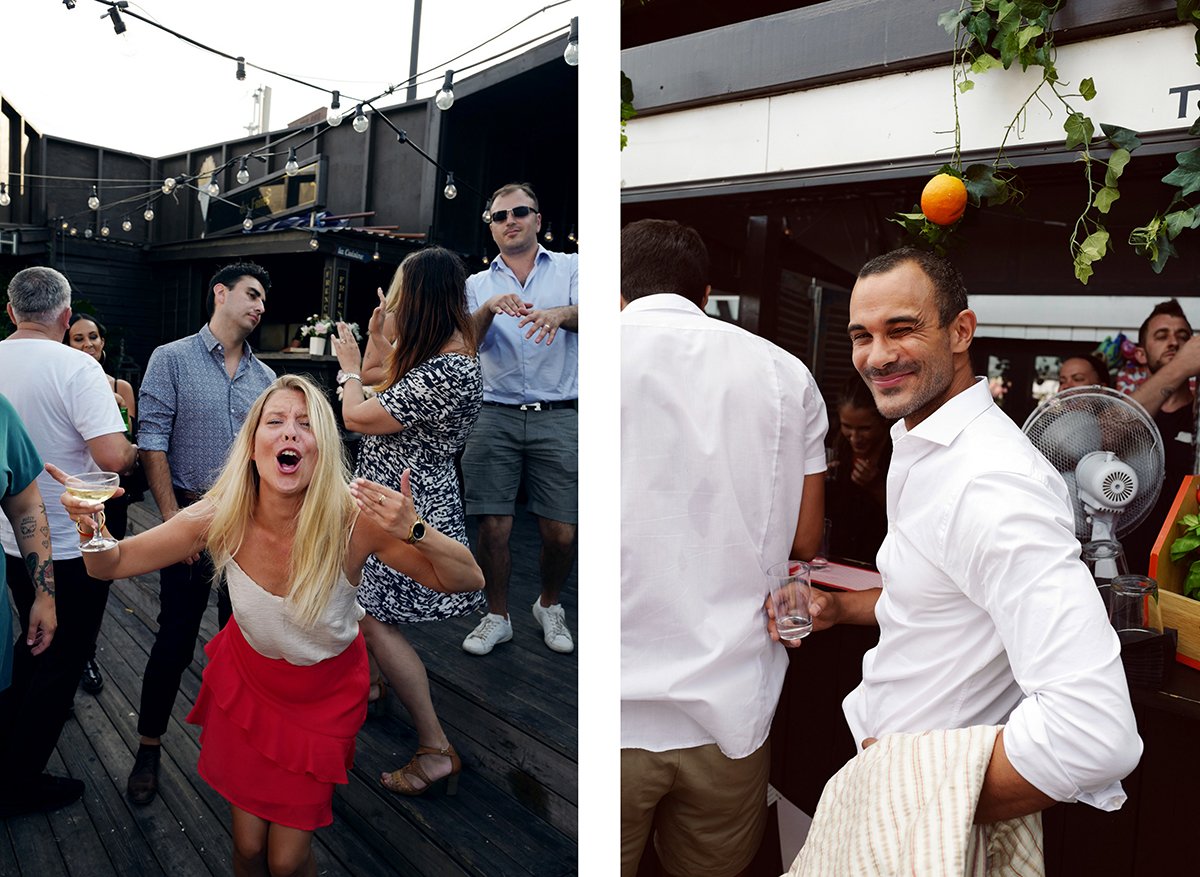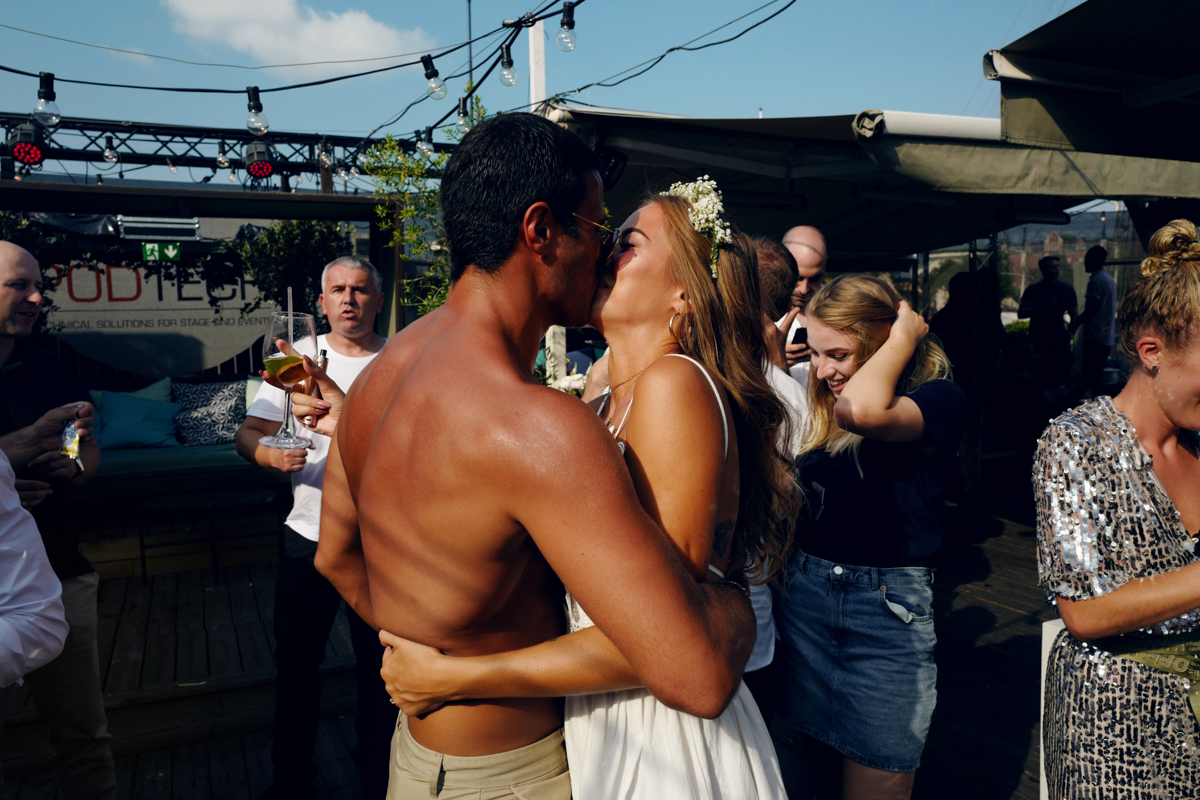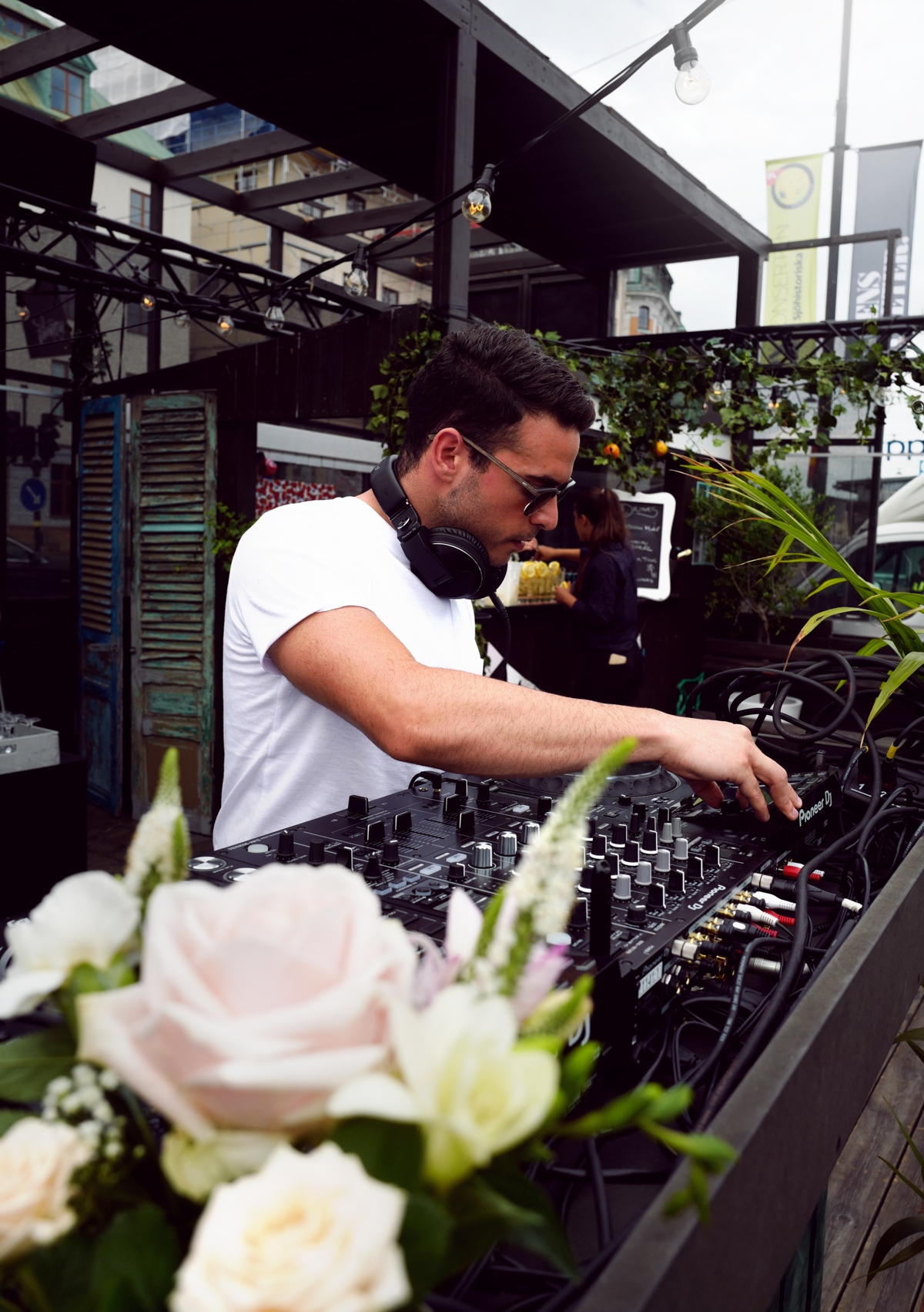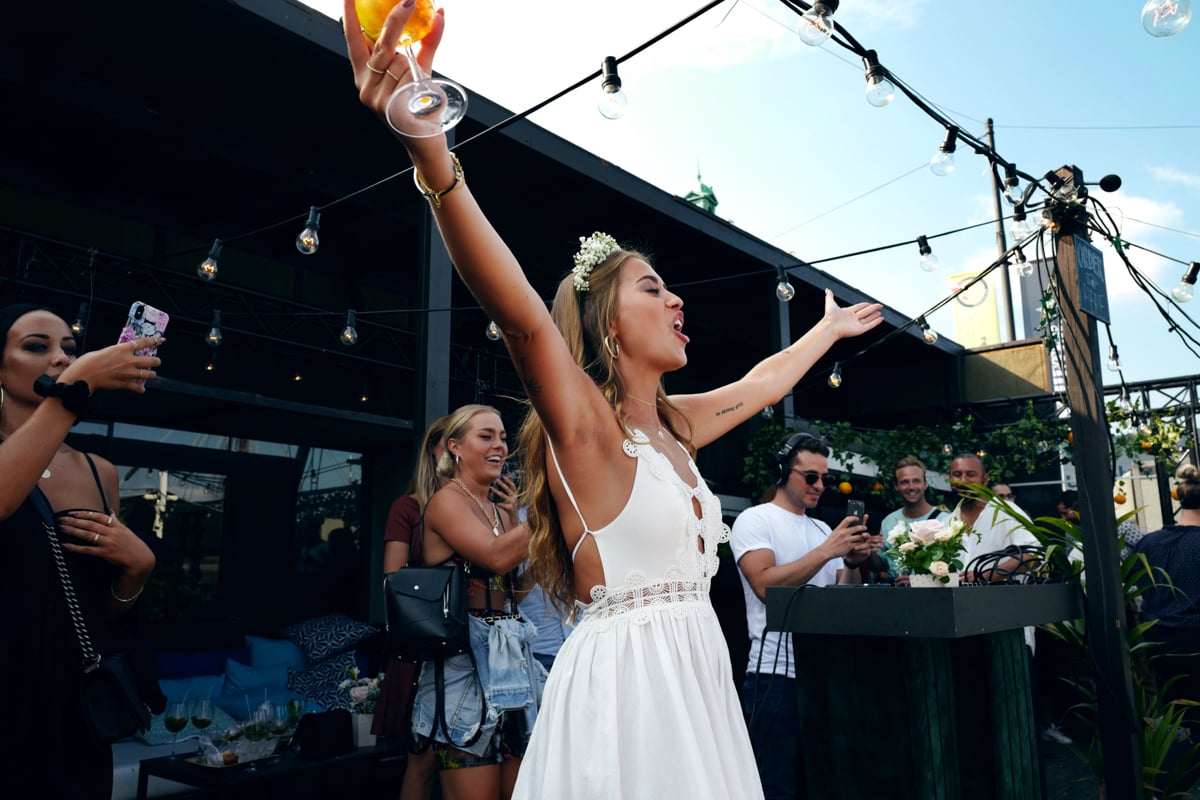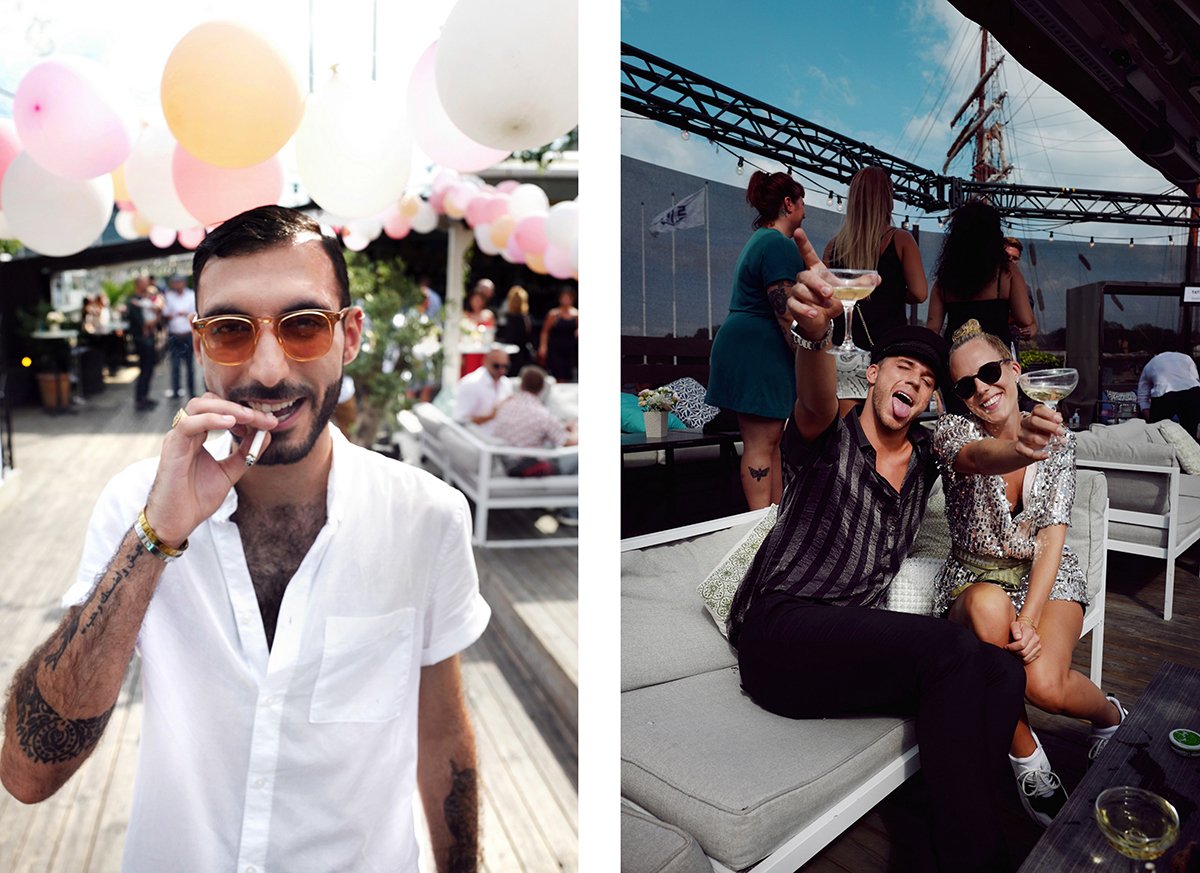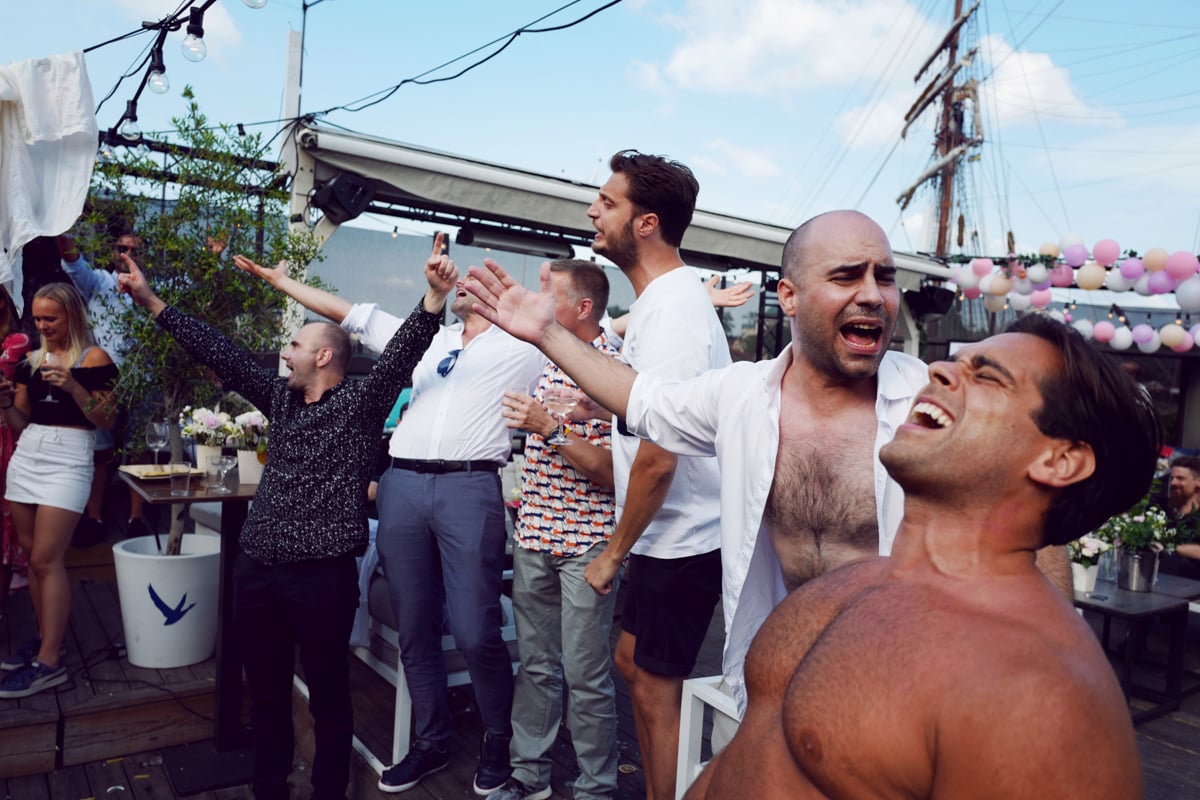 Och så dansade vi. Och sjöng. Massor. Till allt mellan gammal hiphop & rnb till Djurdjevdan (vilket är min favorit av alla juggelåtar jag tvingas höra dagligen hehe).
// And then we danced. And sang. A lot. To everything between old hiphop & rub to Djurdjevdan (which is my favorite of all yugo songs I'm forced to hear everyday hehe).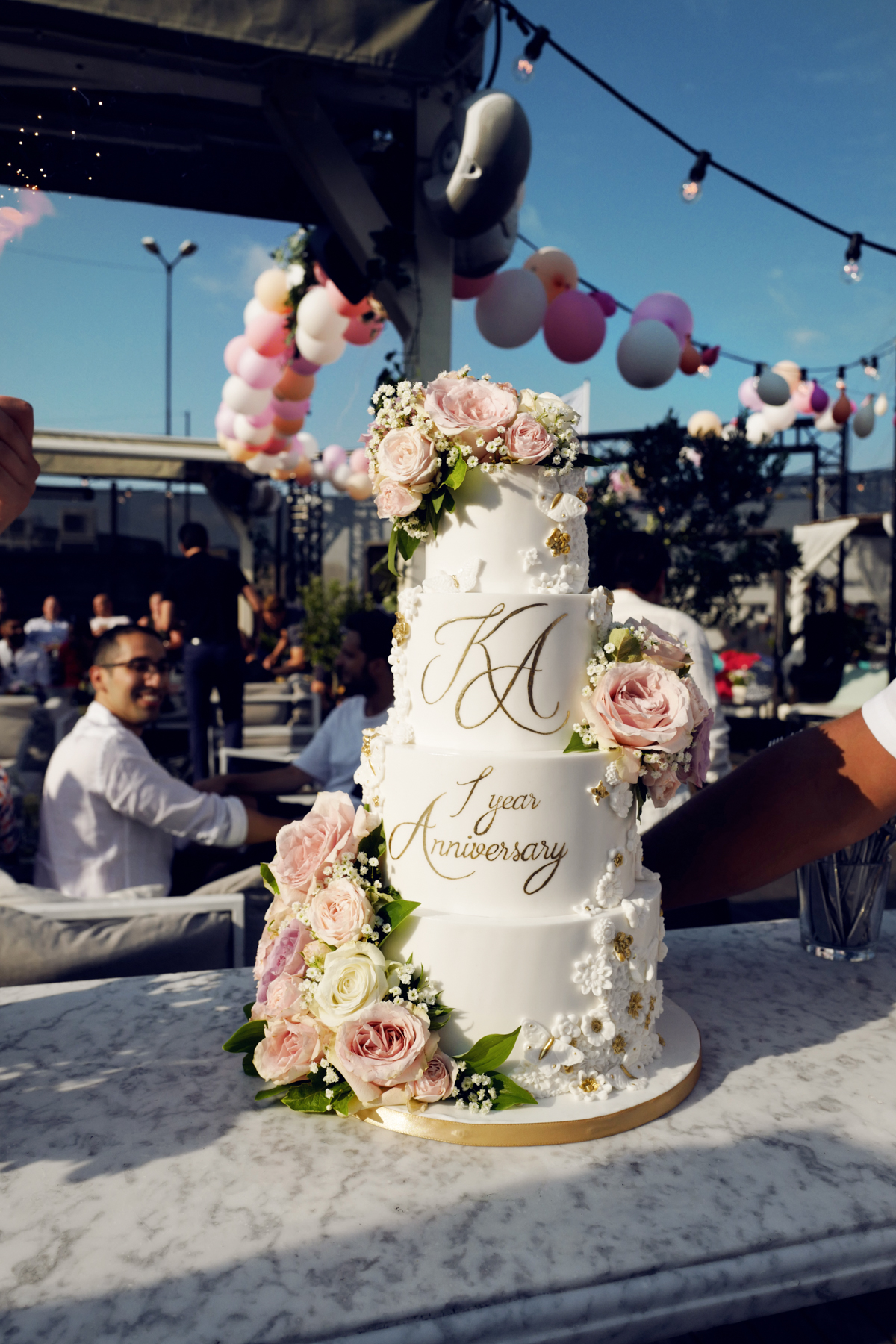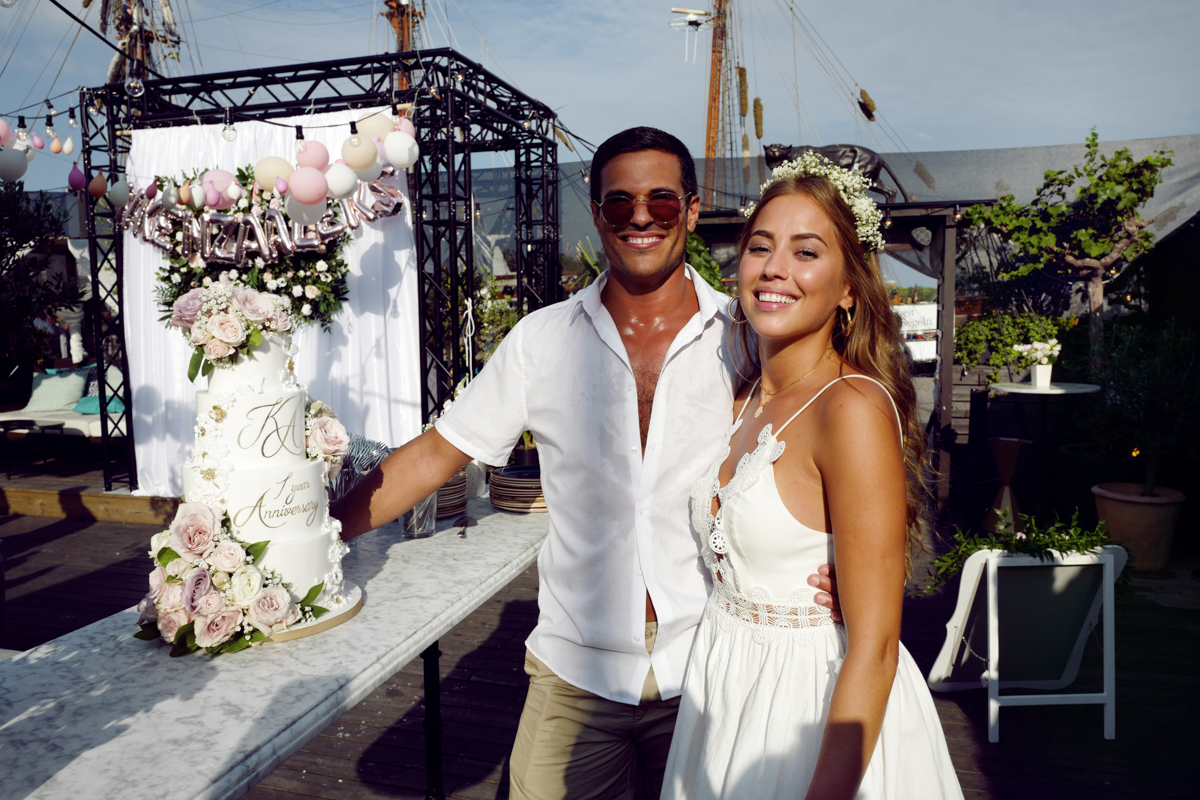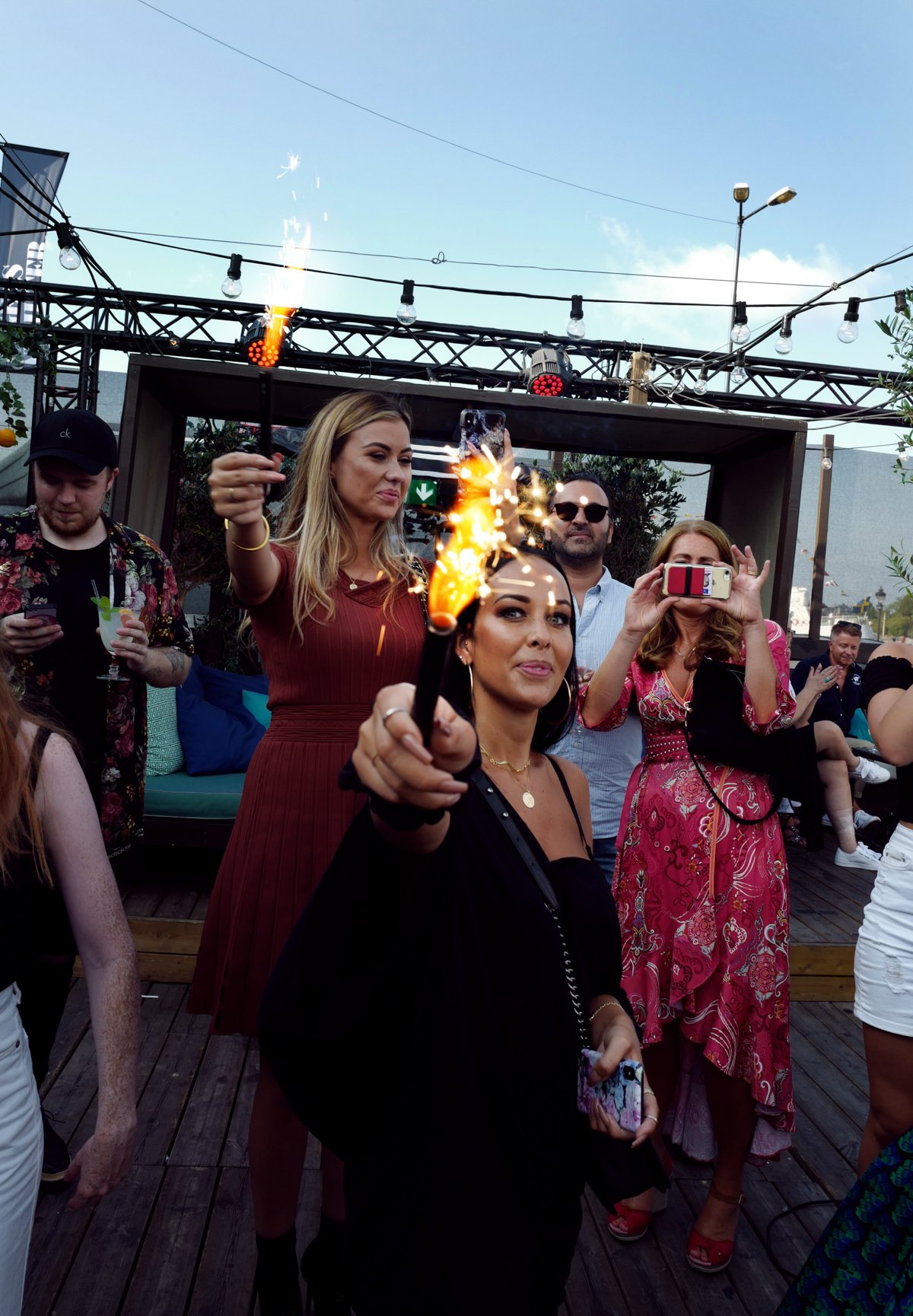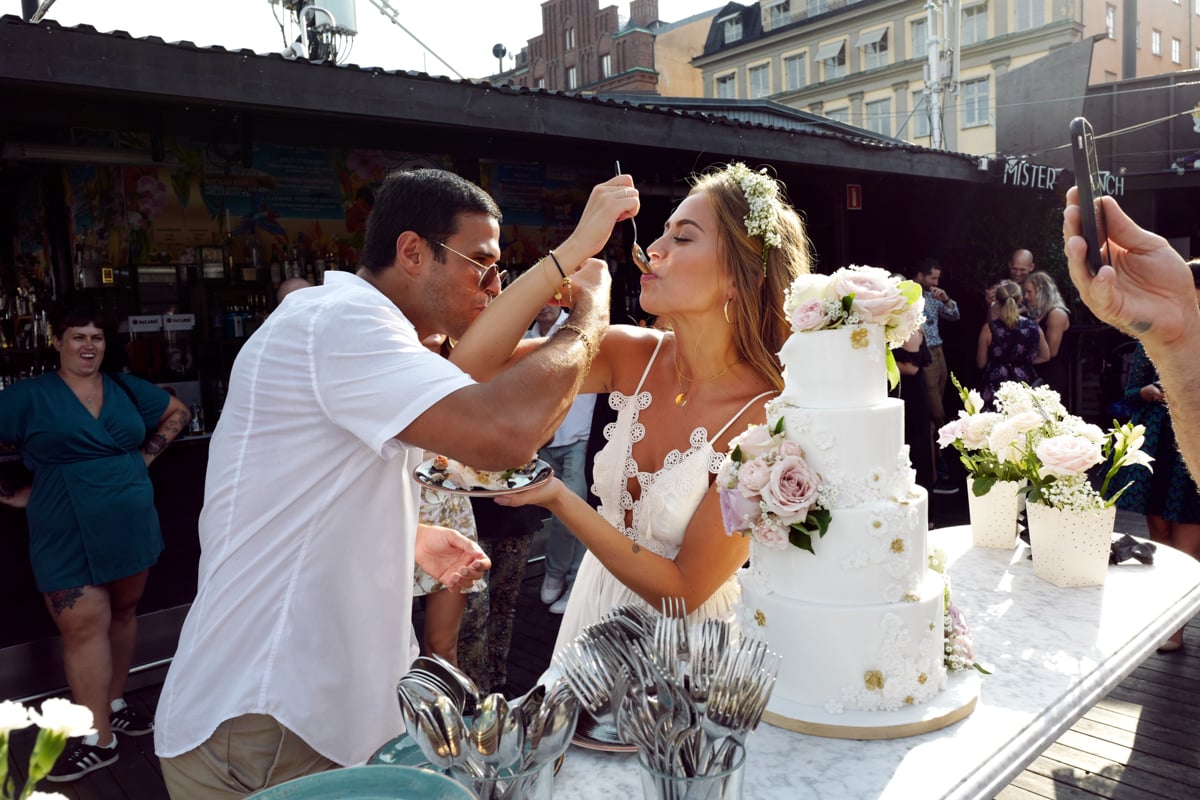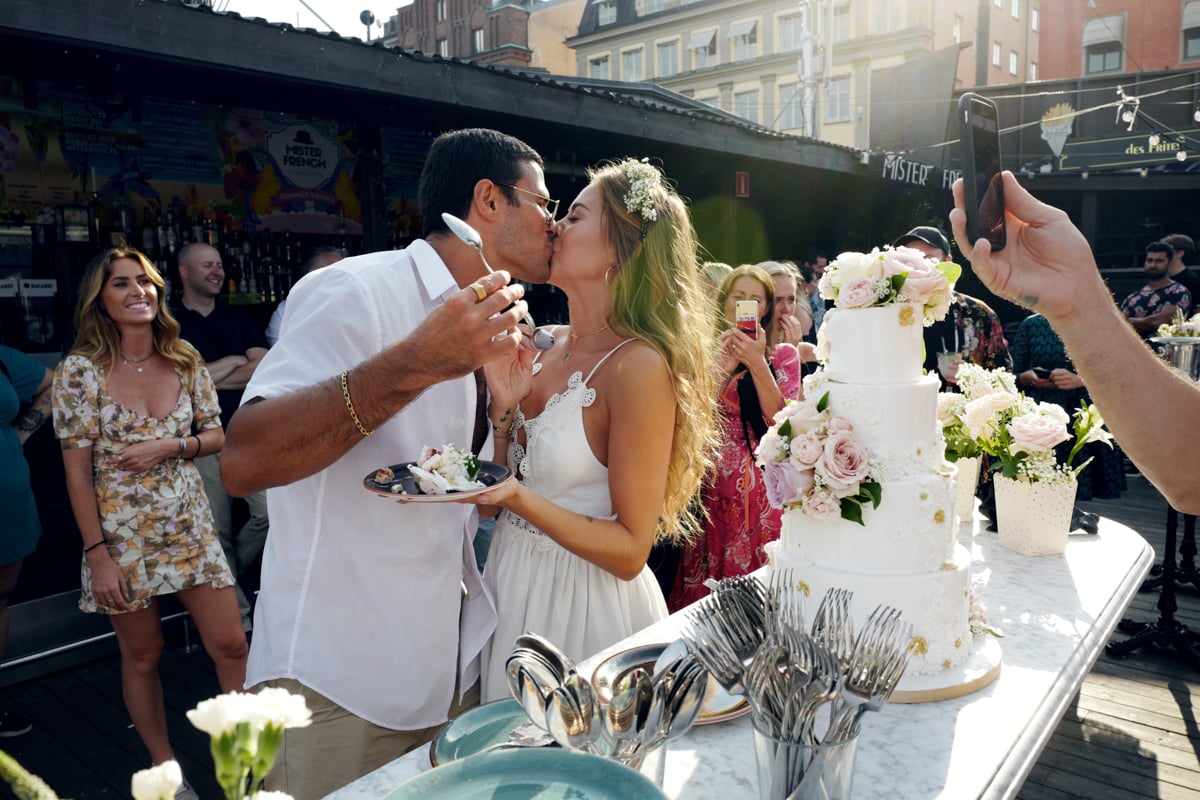 Och självklart hade vi en tårta på vårt 1-årsfirande! Vår tårta gjordes av Patisserie Sthlm (@patisseriesthlm) och bestod av två olika smaker i de fyra våningarna. Hur fin var den inte?! Den påminde om vår bröllopstårta, men med 1 year anniversary på istället. <3
// And of course we had a cake on our 1 year celebration! Our cake was made by Patisserie Sthlm (@patisseriesthlm) and was made of two different flavors. How pretty was it?! It was similar to our wedding cake, but with 1 year anniversary written on instead. <3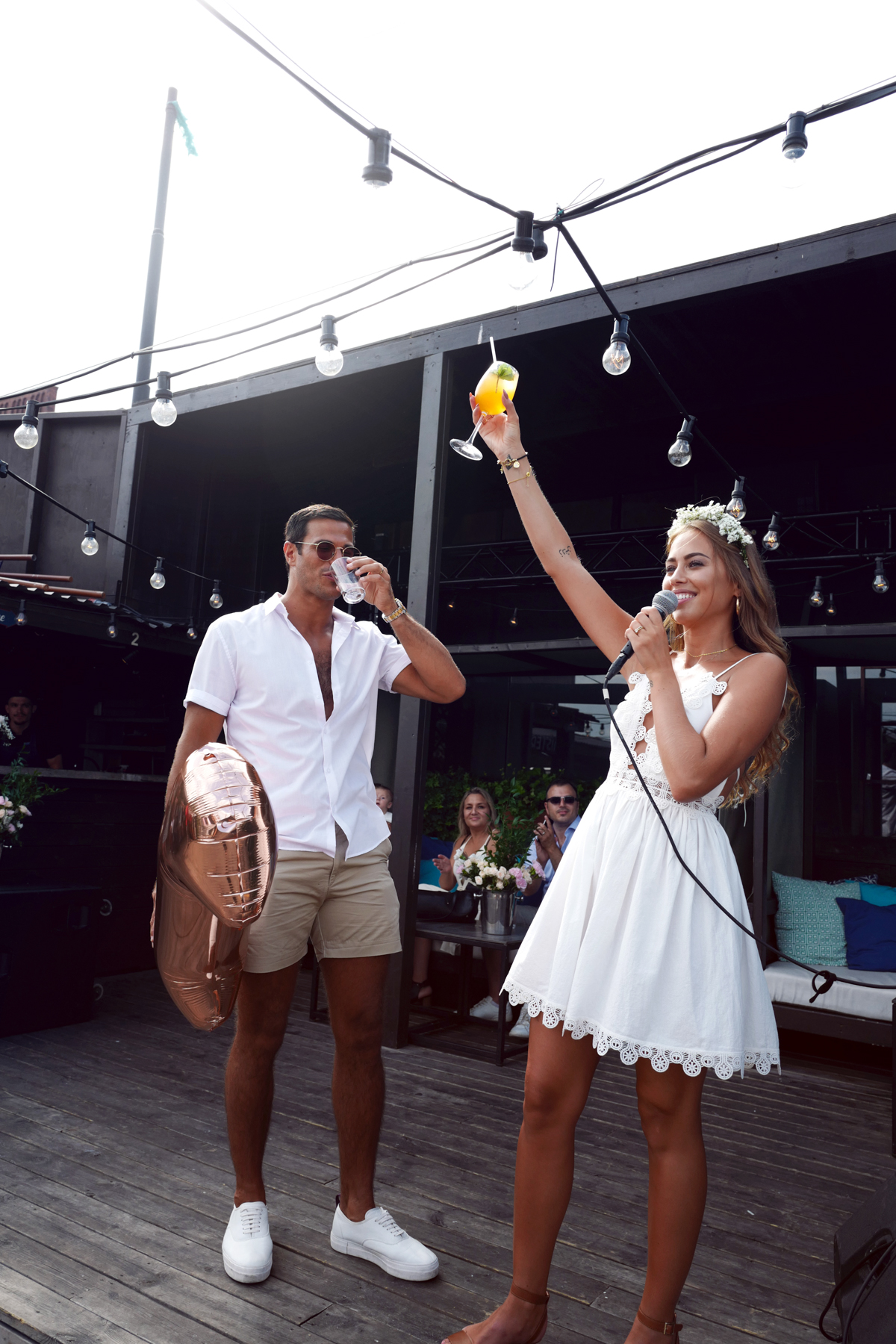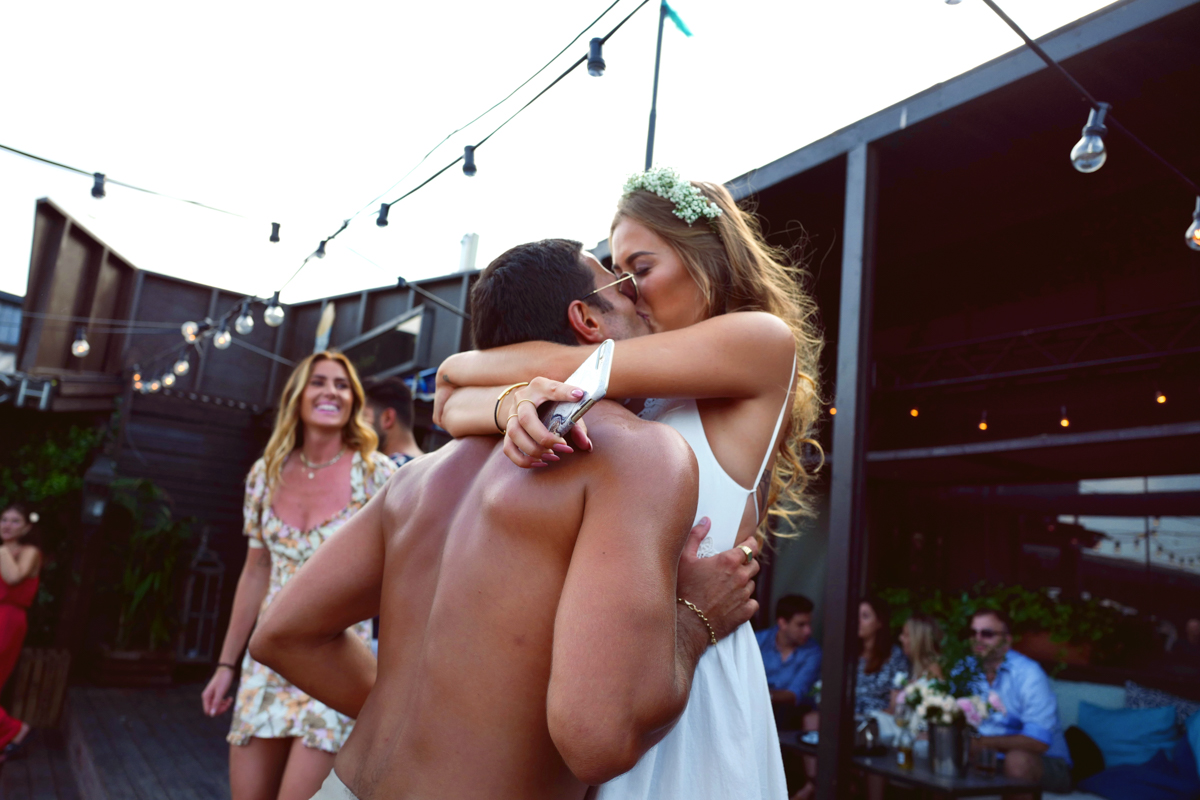 Efter dagsfesten så var vi ett gäng som fortsatte till Strandbryggan. Att vi orkade hålla igång till midnatt är för mig ett under haha…. Sedan tog jag och Aleks in på Nobis Hotel, och när vi vaknade upp på söndagen (på vår bröllopsdag) så åt vi pannkakor till frukost, och sedan la vi oss i sängen och tittade på vår bröllopsvideo. 1 timme från bröllopshelgen med vigseln, alla tal och allt. Gissa om jag grät. <3
Tack alla som kom och firade vår dag med oss! Vi älskar er! Tack alla inblandade som gjorde denna fest möjlig, megatack till Mister French för att vi fick ha festen där!
// After the day party some of us continued on to Strandbryggan. I don't understand how we could party til midnight haha…. After that Aleks and I checked in at Nobis Hotel, and when we woke up on Sunday (on our wedding day) we had pancakes for breakfast and then we stayed in bed and watched our wedding video. 1 hour from our wedding weekend with the ceremony, all the speeches and everything. I cried so much. <3
Thank you to everyone who came and celebrated our day with us! We love you! Thanks to everyone involved who made this party happen, and big thanks to Mister French for letting us have our party there!