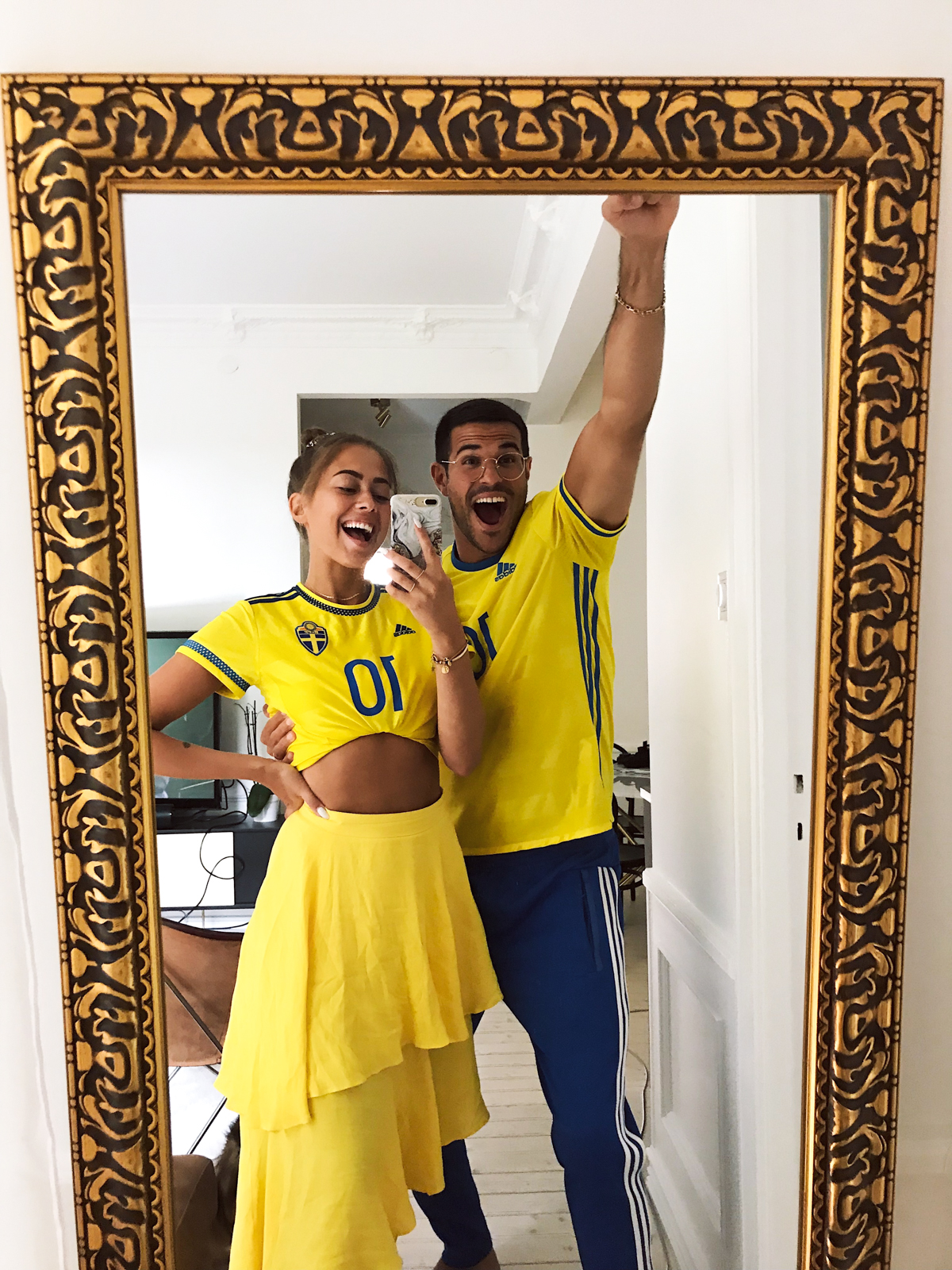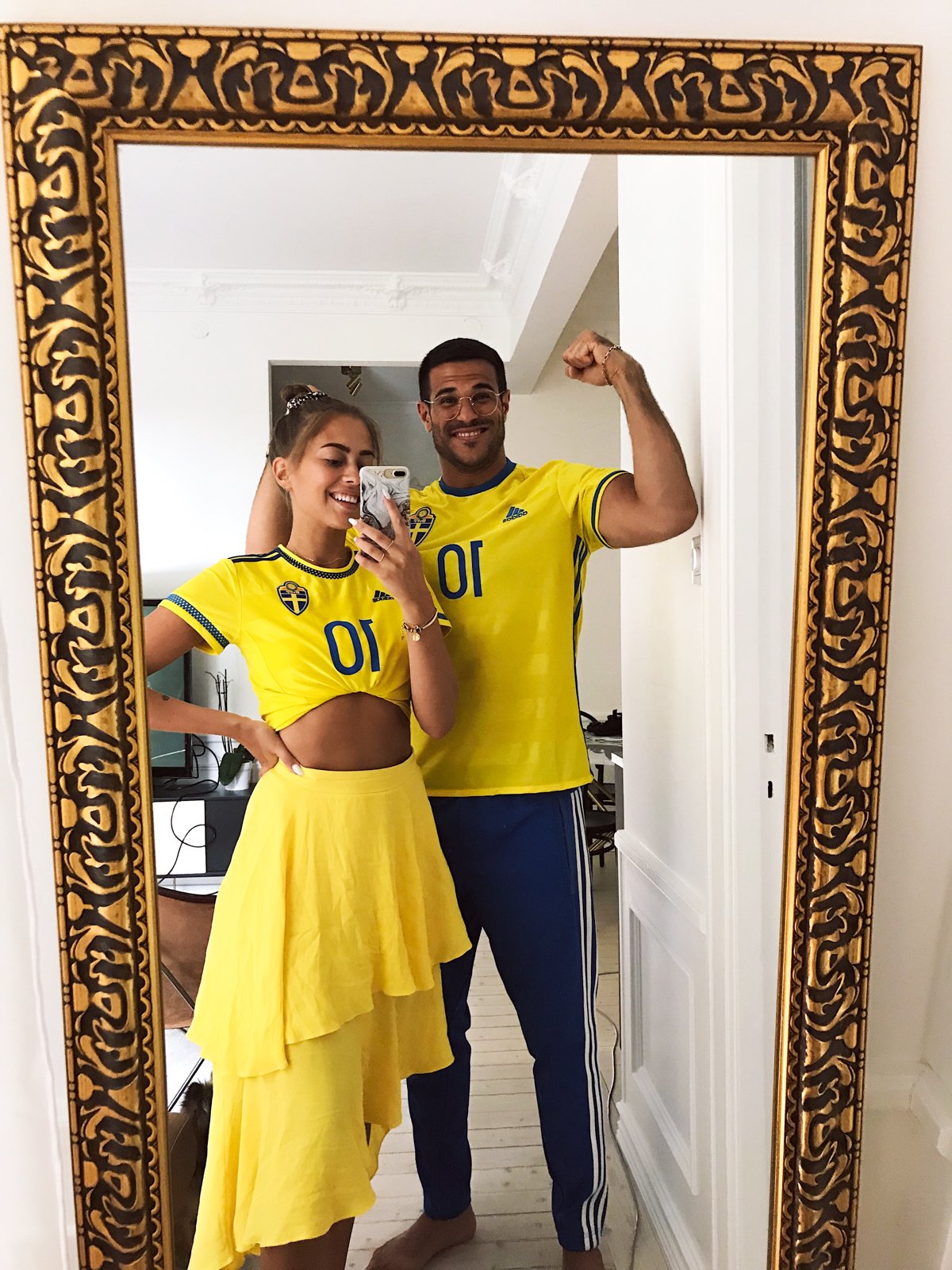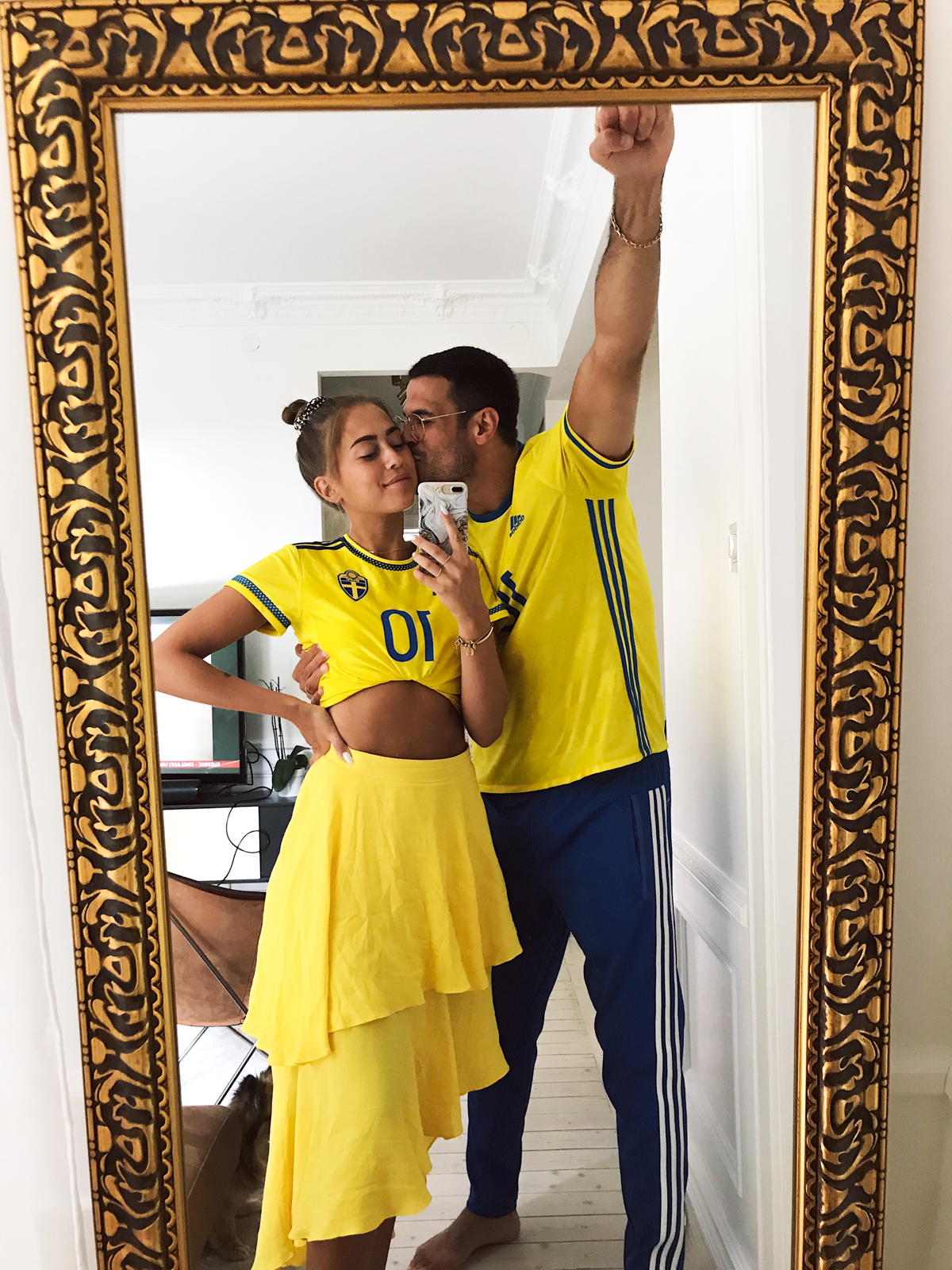 Skirt from Nelly here (adlink) and custom made Adidas tshirt (with Kenza on the back haha)
Titta så glada vi var innan matchen drog igång! Faaaaan så himla tråkigt att det inte gick hela vägen… Började nästan gråta haha. Men vad bra Sverige har spelat, att vi ens tog oss såhär långt är ju svinbra. APPLÅDER till laget! Så trist också att VM snart är över, och att nästa VM är på vintern för halva grejen med VM är ju sommar + fotboll + häng med vänner. Undrar vad man gör under nästa VM dock…. Jag och Ines pratade precis om det, ens liv lär ju se helt annorlunda ut? Om 4 år är jag 31 och då har vi förhoppningsvis små kids hemma.
Nu ska vi käka thaimat och sedan se Ryssland – Kroatien.
// Look how happy we were before the game started! Craaaaaap it sucks that we're out… I almost started crying haha. But Sweden has played so well, and it's awesome that we even got this far. Cred to the team! It also sucks that the world cup is almost over, and that next world cup is during winter because half the deal with it is summer + football + hang out with friends. I wonder what we'll be doing during next world cup though… Ines and I just talked about that, our lives will probably be completely different? In 4 years I'll be 31 and hopefully we'll have kids at home.
Now we're gonna eat thai food and watch Russia – Croatia.