Näe fyfan vilken stressig dröm jag hade inatt! Vi var tillbaka på ön på Maldiverna och helt plötsligt gick mitt vatten. PANIKEN! Det var kväll och det fanns inga båtar eller sjöflyg över till huvudstaden där sjukhus fanns och allt var bara kaos. Aleks var dessutom jättedålig på att hantera situationen så jag bara skrek på honom och grät och grät. Alltså jag var så jäääävla stressad när jag vaknade!
Denna dröm måste vara för att jag just nu går runt och funderar väldigt mycket på förlossningen. Idag är det 19 dagar kvar till BF och jag kan inte låta bli att fantisera om hur det kommer gå till när det sätter igång. Kommer mitt vatten gå? Kommer jag vakna av smärtsamma värkar mitt i natten? Kommer det bli någon dramatisk start som Margaux's vars vatten gick mitt på stan? Åh jag är så himla taggad och nyfiken!! Tänk om man fick veta det liksom, vilken dag det sker och på vilket sätt. Det hade varit nice haha.
Ni som inte gjort planerat snitt eller blivit igångsatta, hur drog er förlossning igång?
// Oh what a stressful dream I had last night! We were back at the island in the Maldives and suddenly my water broke. PANIC! It was in the evening and there were no boats our seaplanes to the capital city/hospital and everything was just chaos. Aleks was also really bad at handling the situation so I just yelled at him and cried and cried. Seriously I was sooooo stressed when I woke up!
I guess I had this dream because right now I'm thinking about labour a lot. Today it's 19 days left till due date and I can't help but to fantasize about how it will all start. Will my water break? Will I wake up in the middle of the night by painful contractions? Will I have a dramatic start like Margaux who's water broke while walking down town? Oh I'm so damn excited and curious!! Imagine if you could know all this, what day it will happen and in what way. That would have been nice haha. 
Those of you who haven't done planned c-section or got induced, how did your labour start?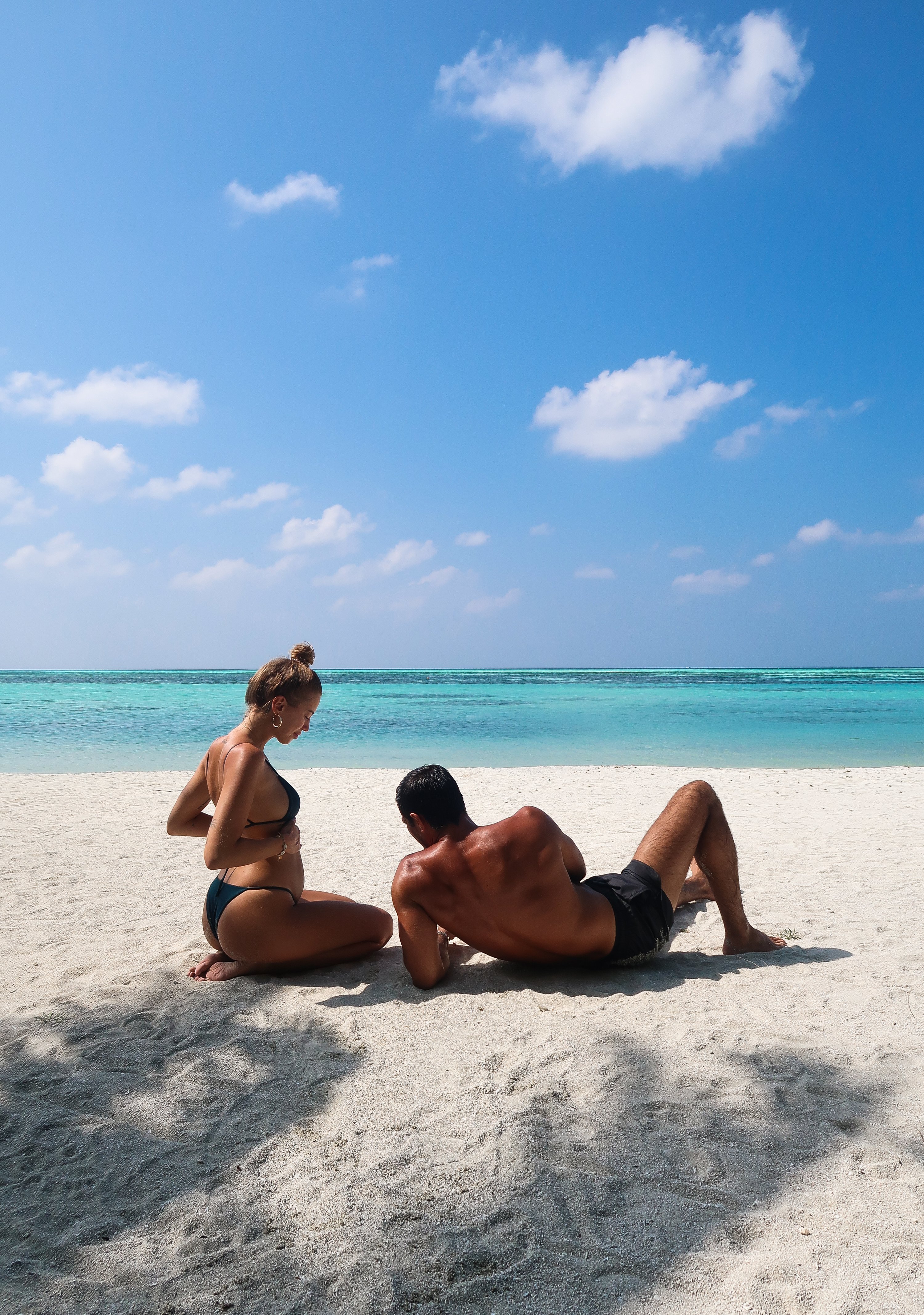 At the island where my water broke, haha