– In collaboration with Gina Tricot –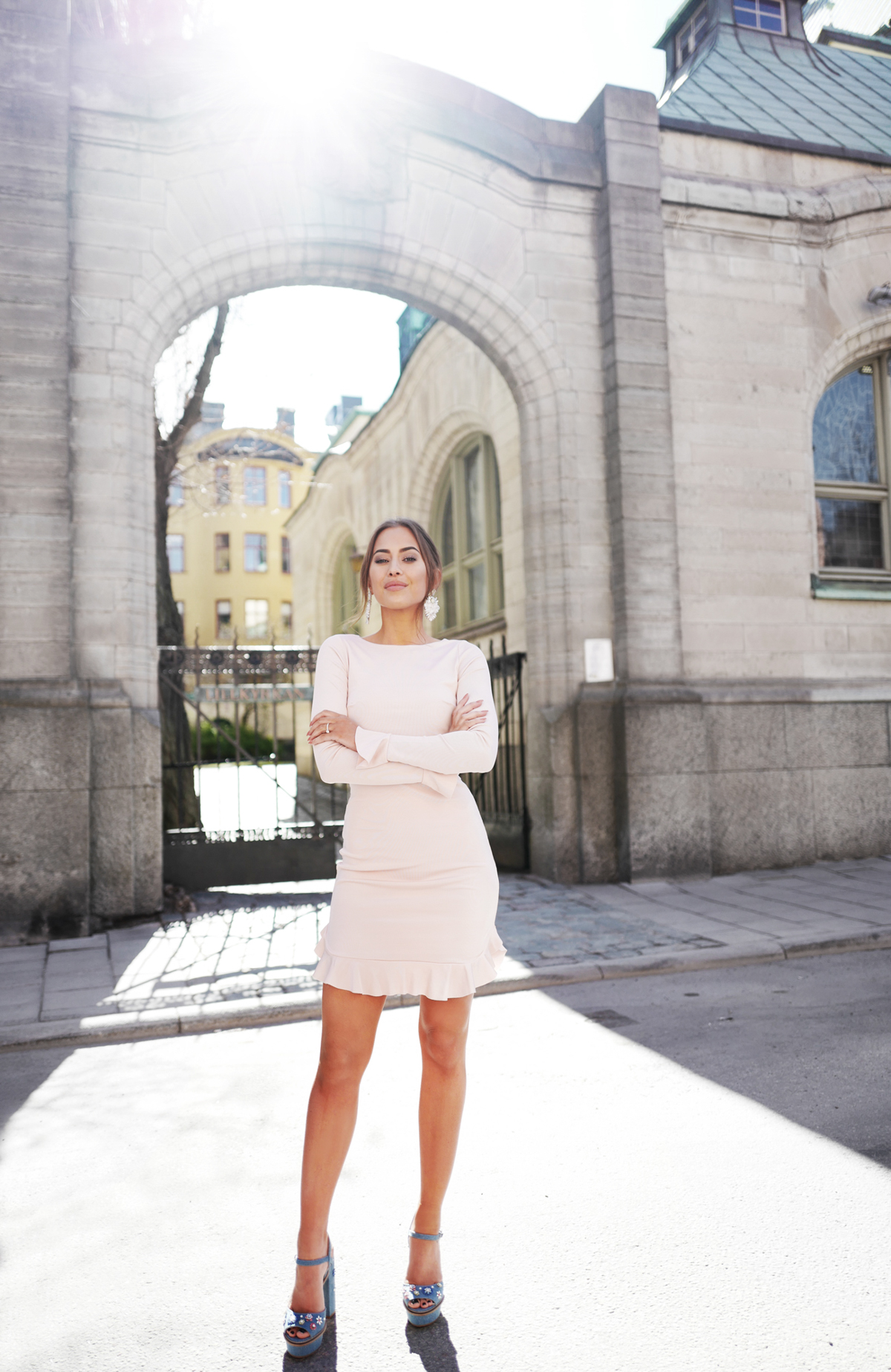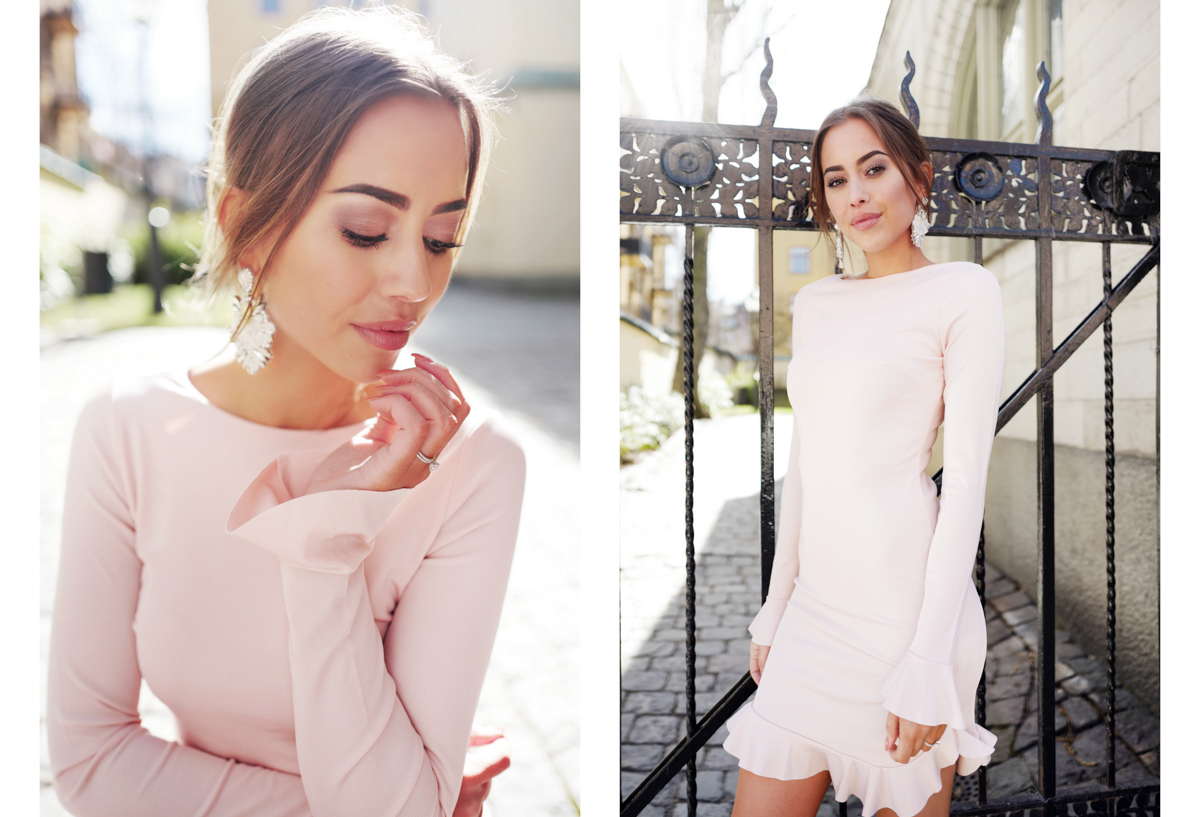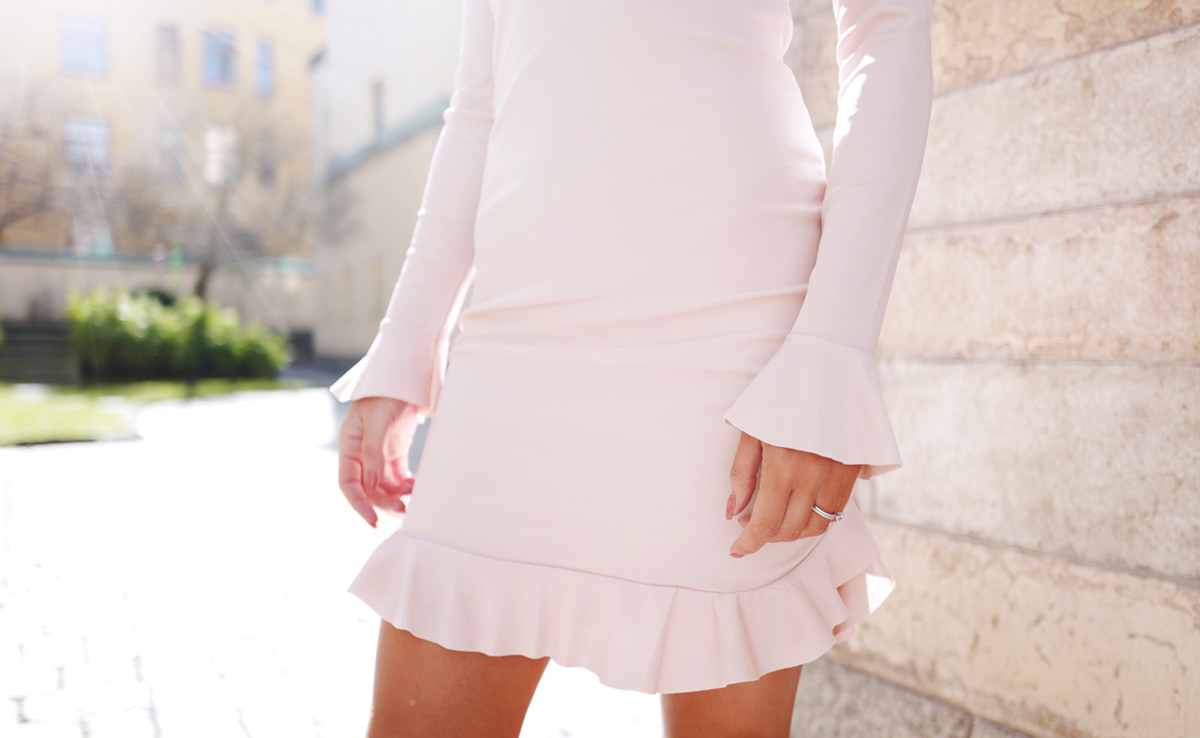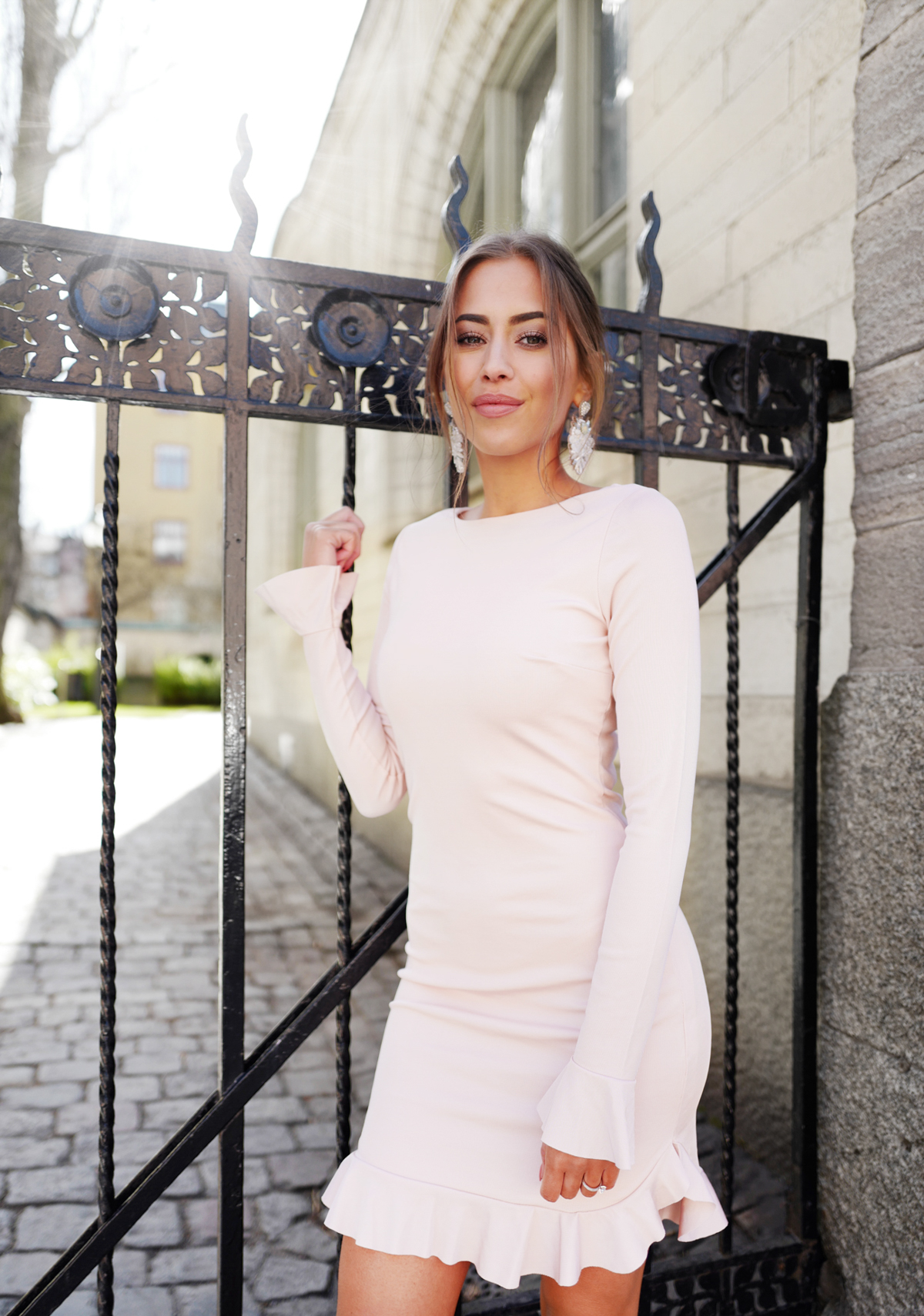 Get the dress HERE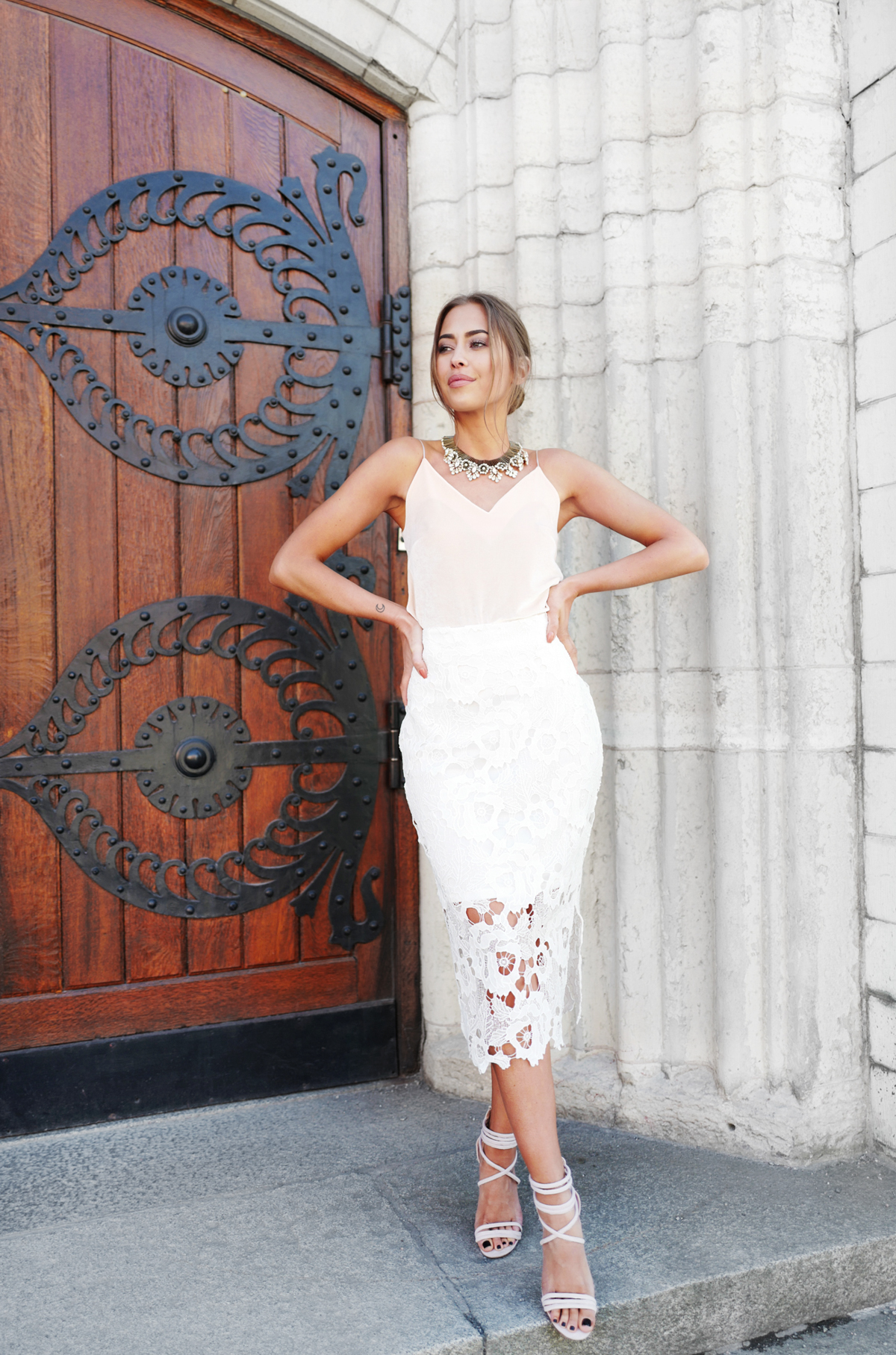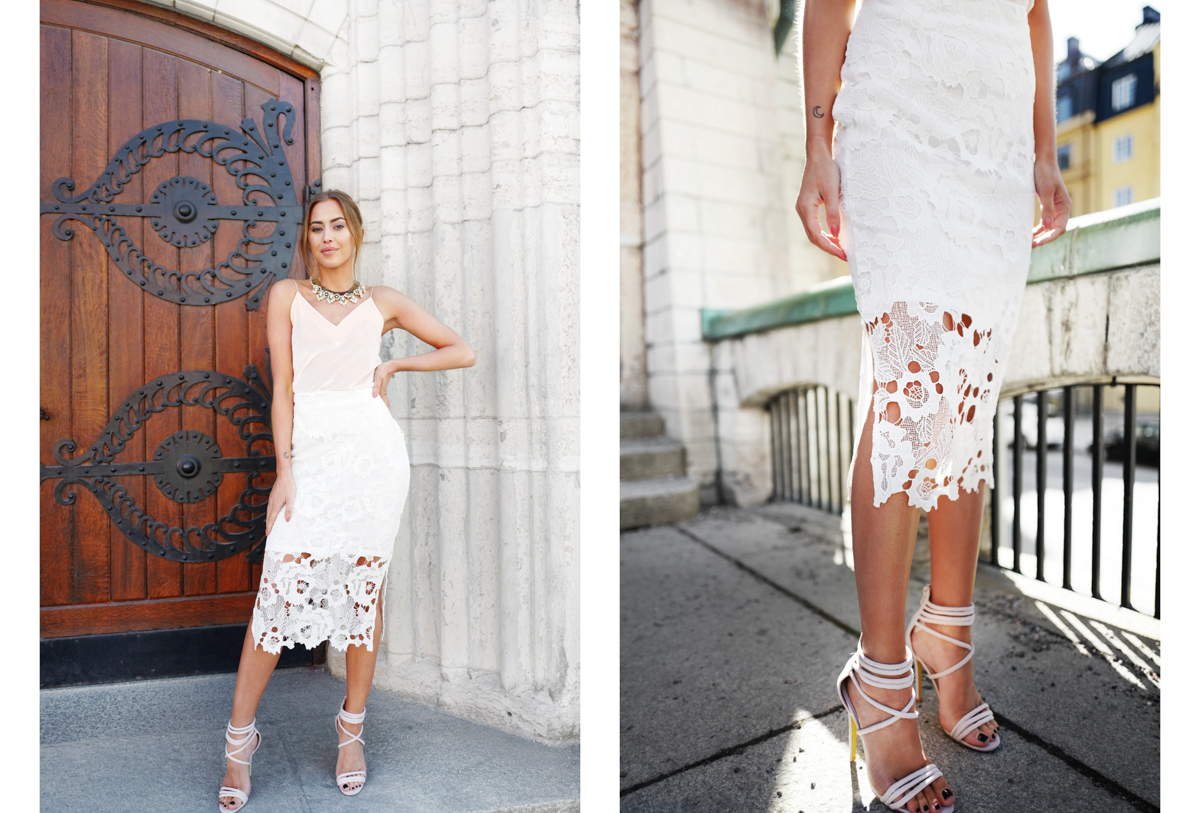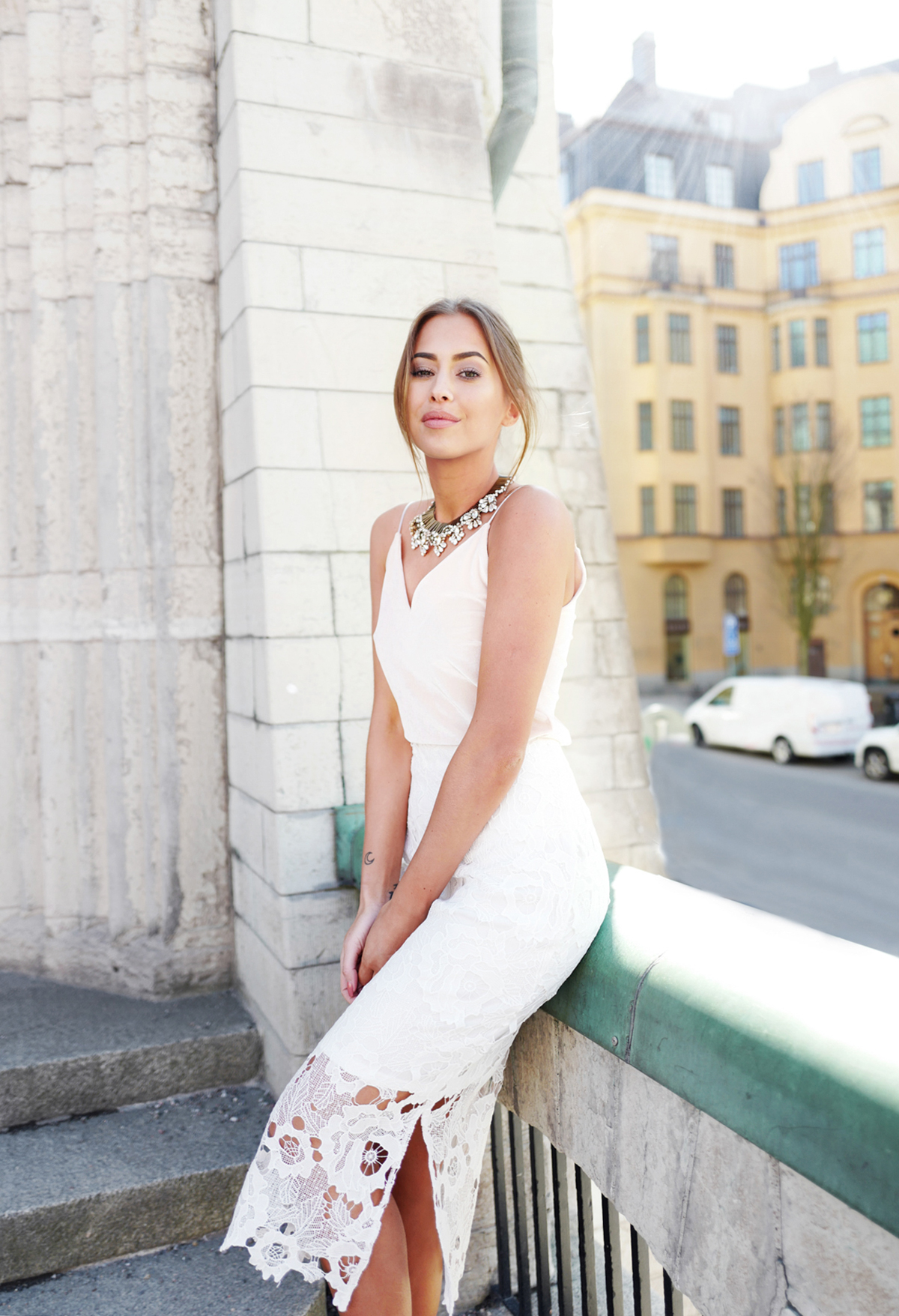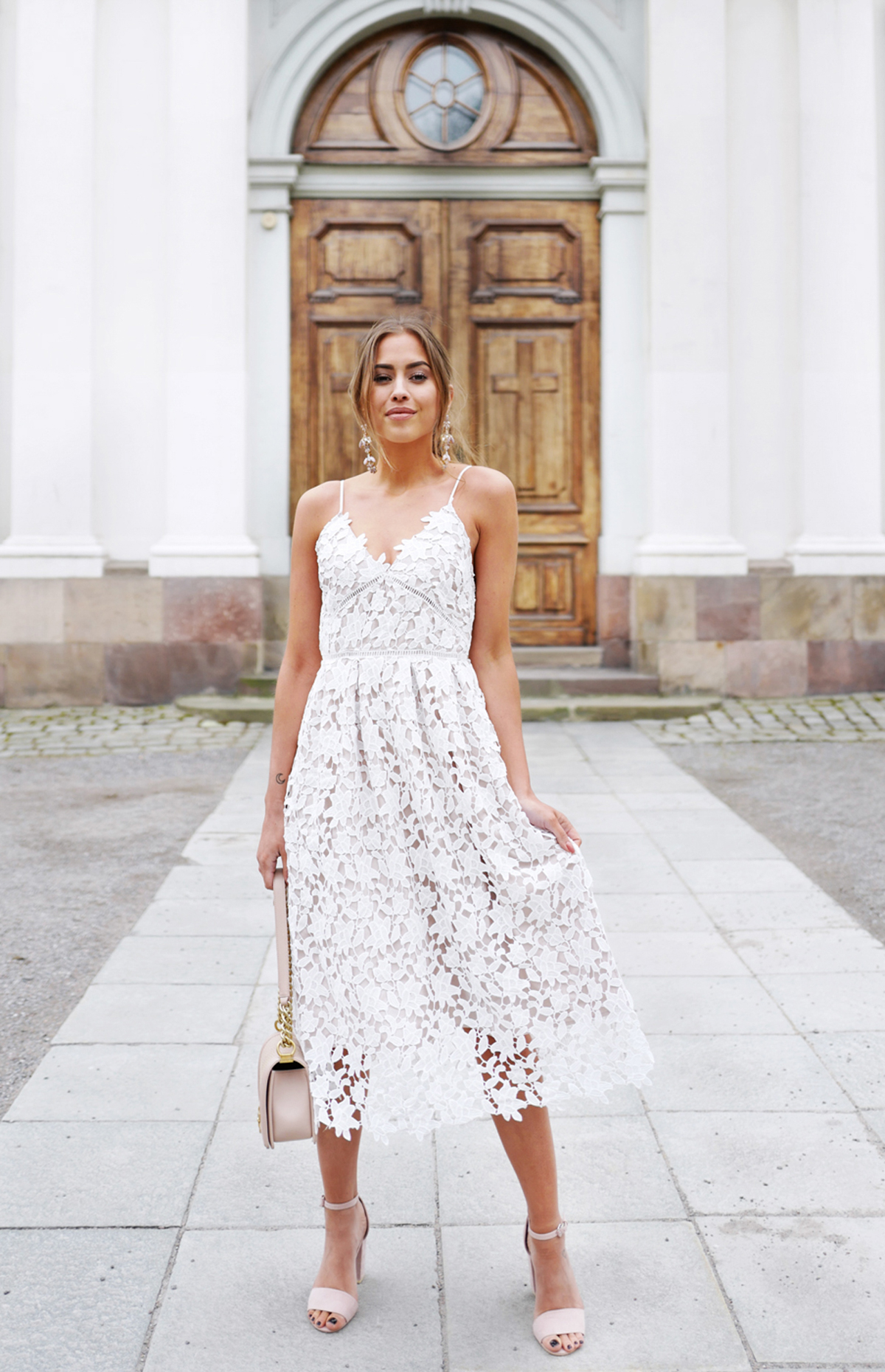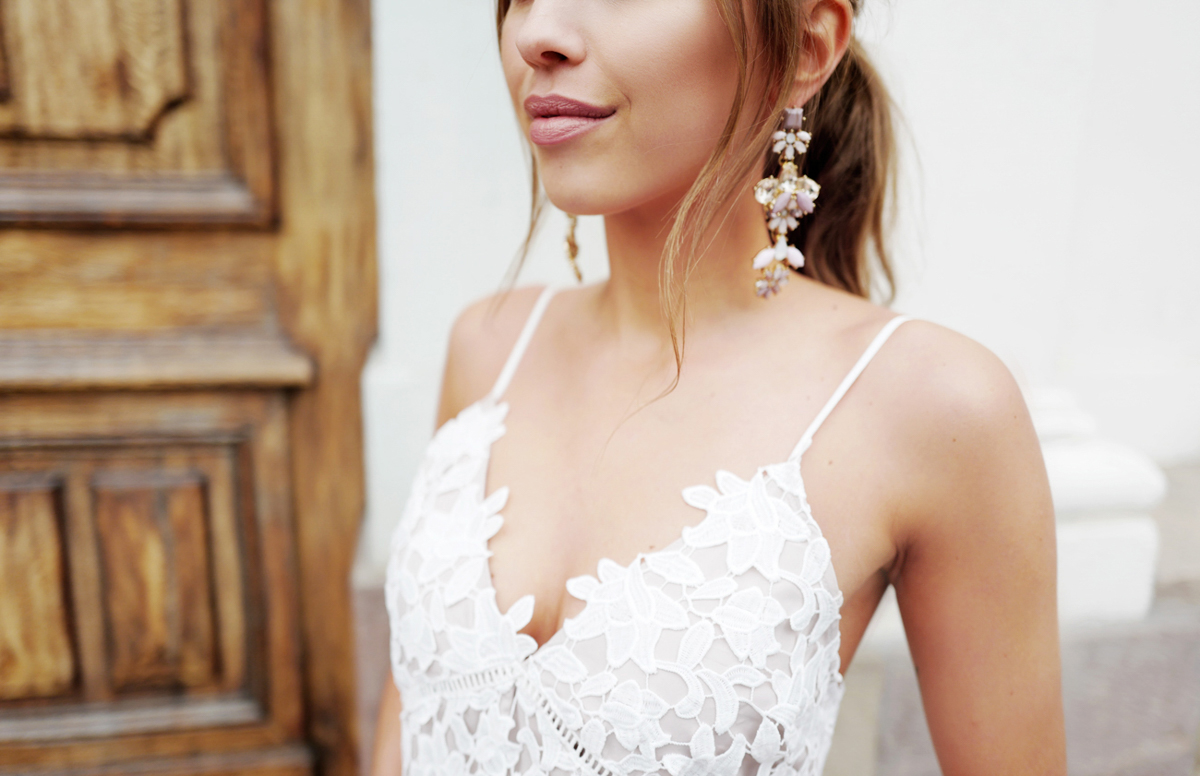 Get the dress HERE
Jag har ännu en gång plockat ut mina favoriter från Gina Tricot's senaste kollektion och denna gång ville jag köra lite inspo för er som tar studenten i sommar! Eller för alla andra härliga sommarfester. Vit spets och ljusrosa tyger, som jag gillar att blinga till med statementsmycken. :-) Om ni är sugna på att se fler av mina favoriter så kan ni göra det på Gina Tricot's hemsida HÄR!
Jag skrev ju det för inte så länge sedan att det i år är 8 år sedan jag tog studenten. ÅTTA! Jag minns det verkligen som att det vore igår… Några veckor innan hade vi studentskiva som jag hade styrt upp på Stockholms då hetaste nattklubb (ja för 18-åringar alltså, hehe). Jag hade på mig en ljusrosa volangklänning och håret var megatuperat. Hittade en bild här, så små! Jag minns den kvällen så väl för det var här många av oss började förstå att vi snart skulle gå skilda vägar och det var lite tråkigt, men samtidigt så ville vi inget hellre än att det skulle bli 5e juni.
När den stora dagen sedan kom så bar jag vitt (titta vad gullig jag är framför min kära TH-vägg haha!), för mig fanns det inget alternativ då men nu tycker jag verkligen att man kan köra på någon annan färg som t.ex. ljusrosa eller ljusgult. Det är ju himla fint det med! :-) Iallafall, klänningen var i det kortaste laget och klackarna, som också var vita, var skyhöga.
Efter en väldigt kort nattsömn (var alldeles för exalterad för att kunna somna) så satte jag mig på bussen in till skolan, så som en miljard gånger innan men det här var sista gången. Jag minns att jag var stoltare än någonsin med studentmössan på huvudet. Det här skulle bli den bästa dagen i mitt liv. Efter att ha skålat med bubbel med hela klassen så var det dags för själva utspringet. Jag sprang ut hand i hand med min bästa vän Nadia och ute möttes vi av alla familjer och vänner som stod och hejade. Här har ni lite bilder. Jag minns frihetskänslan, att skolan äntligen var över och att jag äntligen kunde börja fokusera på mitt företag och det jag älskade att göra. Jag minns hur stolta mamma och pappa var. Till och med Aleks, som jag precis hade fallit för, stod också där nere på gatan för att heja. Han var 24 då och jag tänkte att han aldrig skulle komma och kolla på en babyrumpas utspring liksom, haha. Blev så glad när jag och Nadia tittade ner på gatan genom fönstret och såg honom.
Resten av dagen var bara ett enda stort lyckorus. Vi tjoade och hoppade på lastbilsflaket som tog oss runt och runt igenom stan i flera timmar. Skrek till främlingar på gatan att vi hade tagit studenten och trodde att hela världen kretsade kring oss. Och just där och då så gjorde den ju det… ;-) Trots att det gått hela 8 år sedan den dagen så kan jag fortfarande bli lite avis på er som fortfarande har denna dag framför er. Lycka till och NJUT!!
// I have once again picked out my favorite pieces from Gina Tricot's latest collection and this time I wanted to do some inspo for those of you who are graduating this summer! Or for all the other lovely summer parties. White lace and light pink fabrics, that I love to bling up with statement jewelry. :-) If you want to see more of my favorite pieces you can check out my page HERE!
I wrote a little while ago that it's now eight years since I graduated High School. EIGHT! I remember it like it was yesterday… A few weeks before I threw a party for my class and our friends at the club that was the most popular in Stockholm (well, for 18 year olds at least, hehe). I wore a light pink dress and my hair was huge. I found a photo here, we look so young! I remember that night so well because it was here we started to understand that we were about to go separate ways and that was a bit sad, but at the same time we didn't want anything but for it to be 5th of June now.
When the big day came I wore a white dress (look how cute I am infront of my TH wall haha!), for me there wasn't any other option but I really think that you can definitely go for something else like light pink or light yellow. That is also really nice! :-) Anyway, the dress was short as hell and the heels, that were also white, were super high. 
After a very short night sleep (I was way too excited to fall asleep) I got on the bus to school, like a billion times before but this was the last time. I remember that I was more proud than ever with that graduation hat on my head. This was going to be the best day of my life. After having champagne with the class it was time for us to "run out" of school (it's a thing you do in Sweden). I ran out hand in hand with my best friend Nadia and outside all families and friends were waiting and cheering. Here are some photos from that. I remember that feeling of freedom, that school was finally over and I could finally focus on my business and what I loved doing. I remember how proud my mom and dad was. Even Aleks, who I had recently fallen in love with, was also standing there on the streets cheering for me. He was 24 at that time and I didn't expect him to come and watch a little baby run out of school, haha. I was so happy when Nadia and I looked down at the street from the window and saw him.
The rest of the day was just one big happy moment. We we're screaming and jumping on the truck (also a Swedish thing haha) that took us around the city for hours. Yelled to strangers on the street that we had graduated and thought that the whole world revolved around us. And there and then, it sure did… ;-) Even though it's been 8 years since that day, I can still get a bit jealous of those of you who still have that day ahead of you. Good luck and ENJOY!!
 – This post is in collaboration with Gina Tricot.