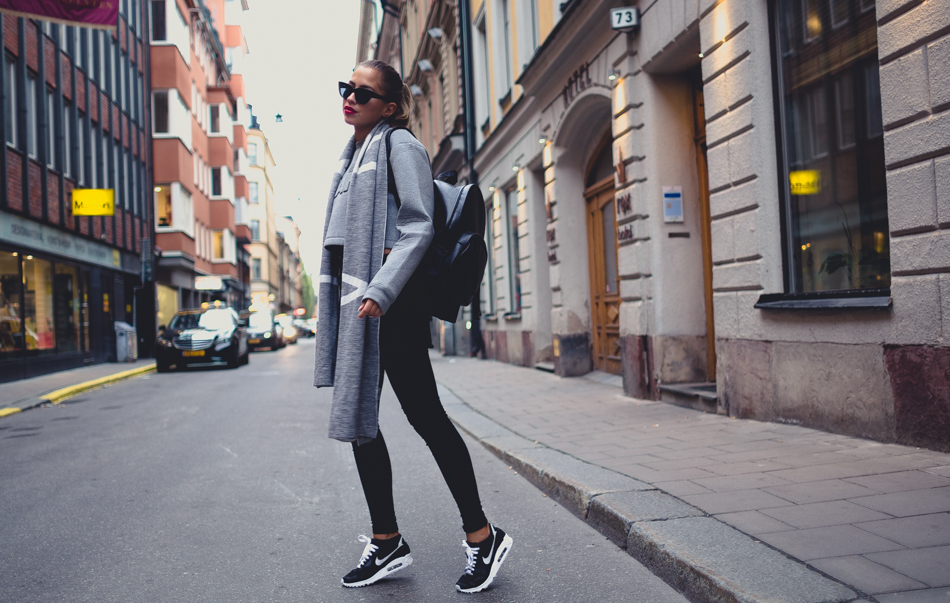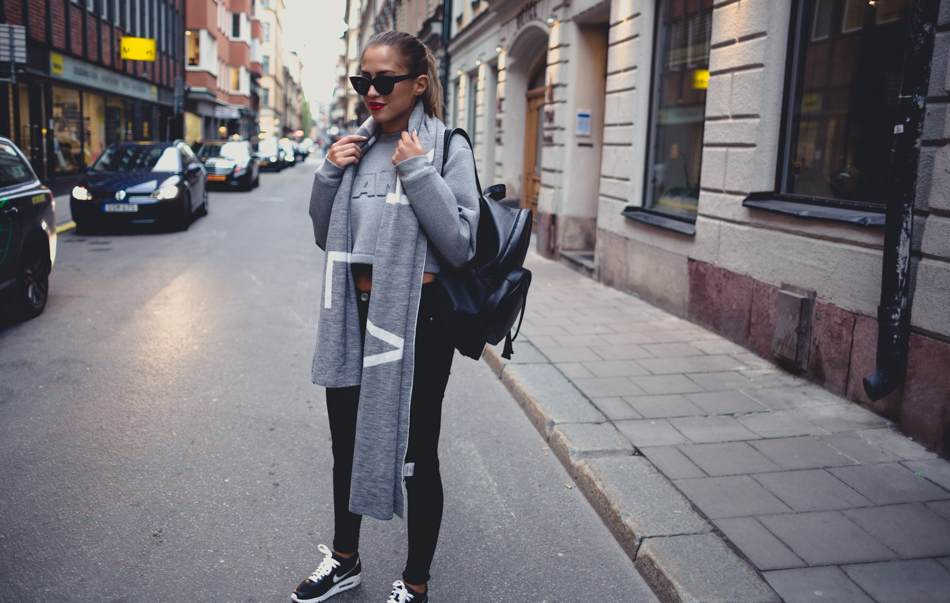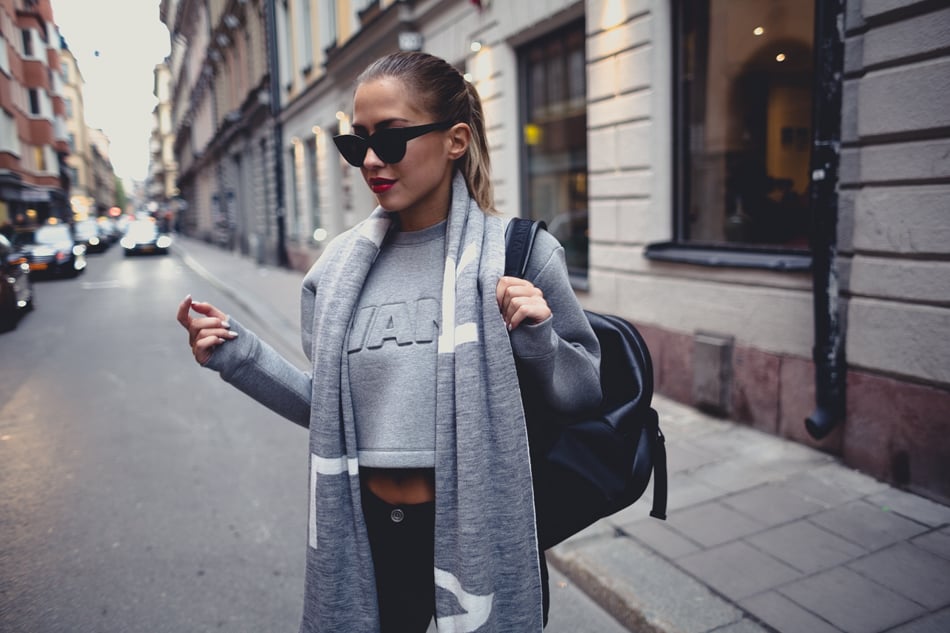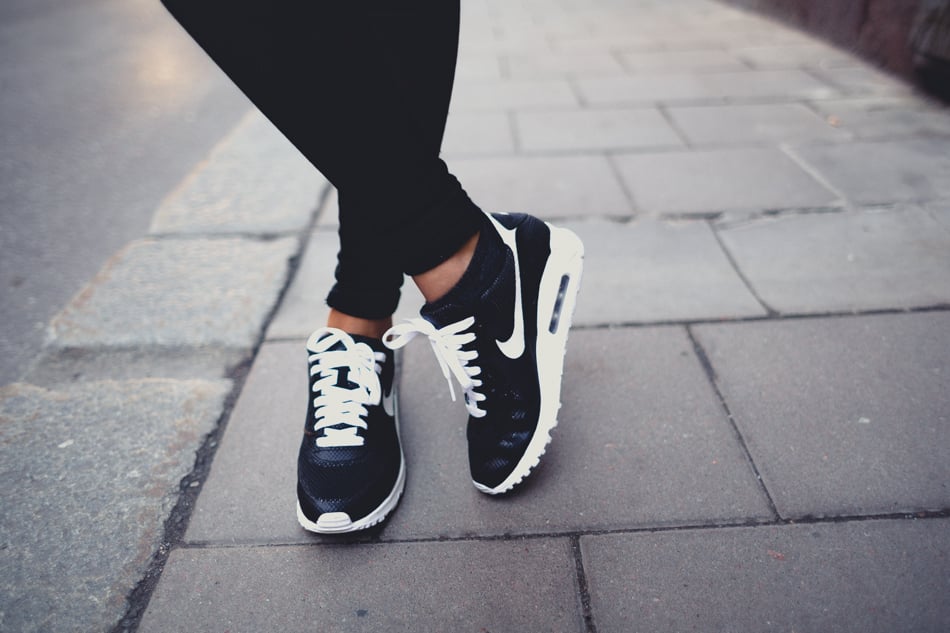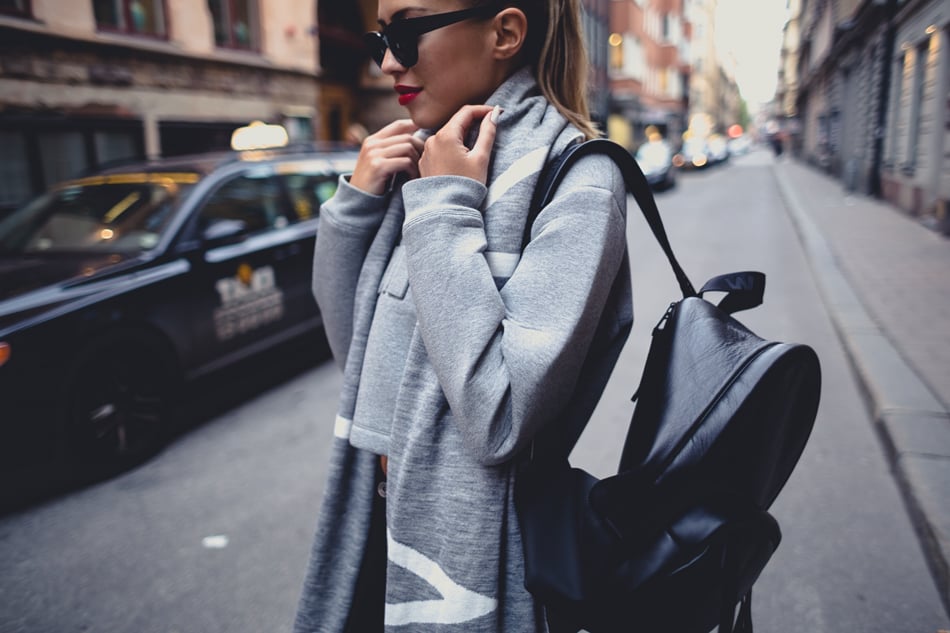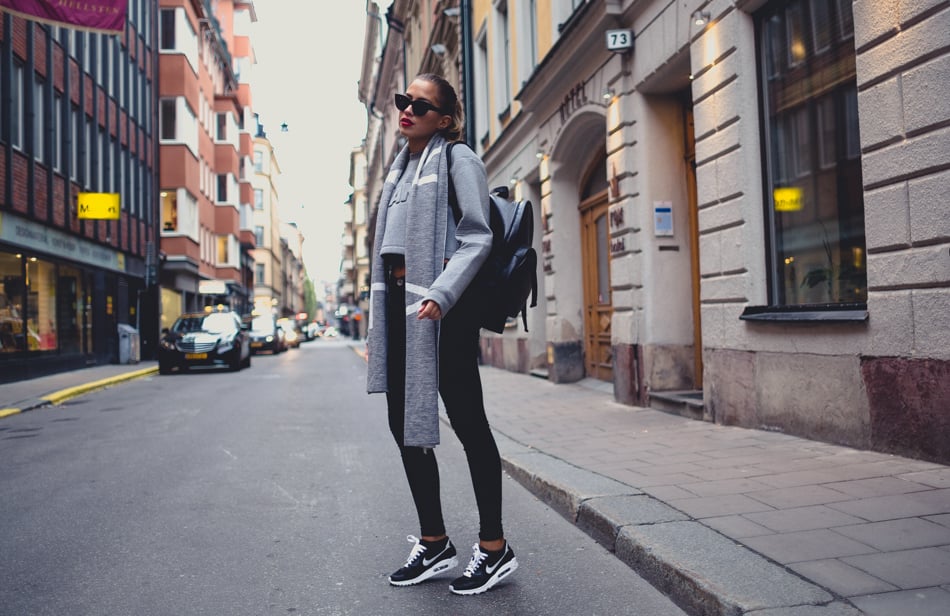 Scarf from IvyRevel // bag and sweater from Alexander Wang x H&M // shoes Nike ID // jeans here // sunglasses here
Snodde Aleks väska idag, köpte den till honom när kollektionen kom ut men idag kände jag att det var min tur att bära den. ;-) Fråga mig inte varför jag står på tå dock, det kändes väl bra haha.
Kom precis hem från jobbet och nu ska jag förbereda inför morgondagens plåtning! Jag, Madde och Mirre ska gå ihop och ta lite bilder med våra nya nyårsklänningar! Så nu ska jag sätta ihop alla looks samt ett litet schema för dagen. Puss!
// I took Aleks bag today, I bought it to him when the colletion came out but I felt it was my turn to wear it today. ;-) Don't ask me why I'm standing on my toes though, I guess it felt good haha. I just got home from work and now I'm gonna prepare for tomorrows shoot! Madde, Mirre and I will get together and shoot our new New Year's dresses! So now I'm gonna put together all the looks and a little schedule for the day. Kisses!