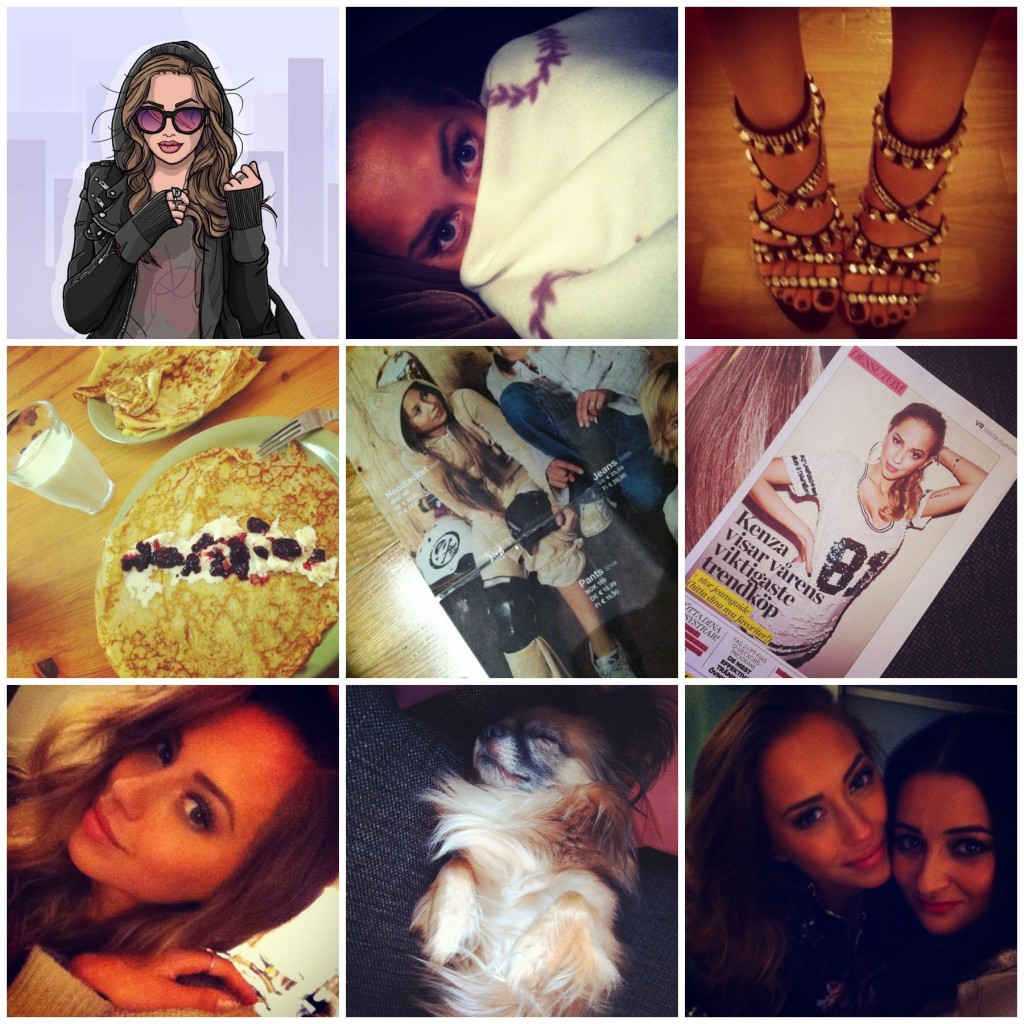 Don't forget to follow me on instagram! @kenzas
1. Élin Kero gjorde illustration av mig. Jag minns också den första du gjorde Elin! // 2. Jag har hängt hos mamma och låtit henne ta hand om mig lite. // 3. Kom på att jag har de här APsnygga skorna?! Måste börja använda dem igen!! // 4. Jag har ätit pannkaksmiddag hemma hos bästis. Jag vräkte i mig som om det inte fanns en morgondag, medan Nadia stackarn fick i sig en halv. Att operera bort halsmandlarna ligger ju inte på min önskelista kan jag säga! // 5. Grävde fram en låda uppe på min dammiga garderob, en låda som var full med gamla minnen. Bland annat den här gamla reklambilden jag gjorde för JC när jag var 11. // 6. Bläddrade i nya VR och hittade "i nästa nummer…." // 7. Gjorde mig fin i fredags för första gången på ett tag. // 8. <3 <3 <3 // 9. Jag och Shiva i fredags!
1. Elin Kero made an illustration of me. Loved it! // 2. I've been hanging out at moms place. // 3. I almost forgot I had those AMAZING shoes?! I need to start wearing them again!! // 4. I ate pancakes with ice cream and jam, at my besties place. // 5. Found a box with a bunch of old stuff. This is a shoot I did for JC when I was 11 haha. // 6. "In the next issue of VR.." // 7. I made myself pretty for the first time in a while. // 8. <3 <3 <3 // 9. Shiva and I last friday!