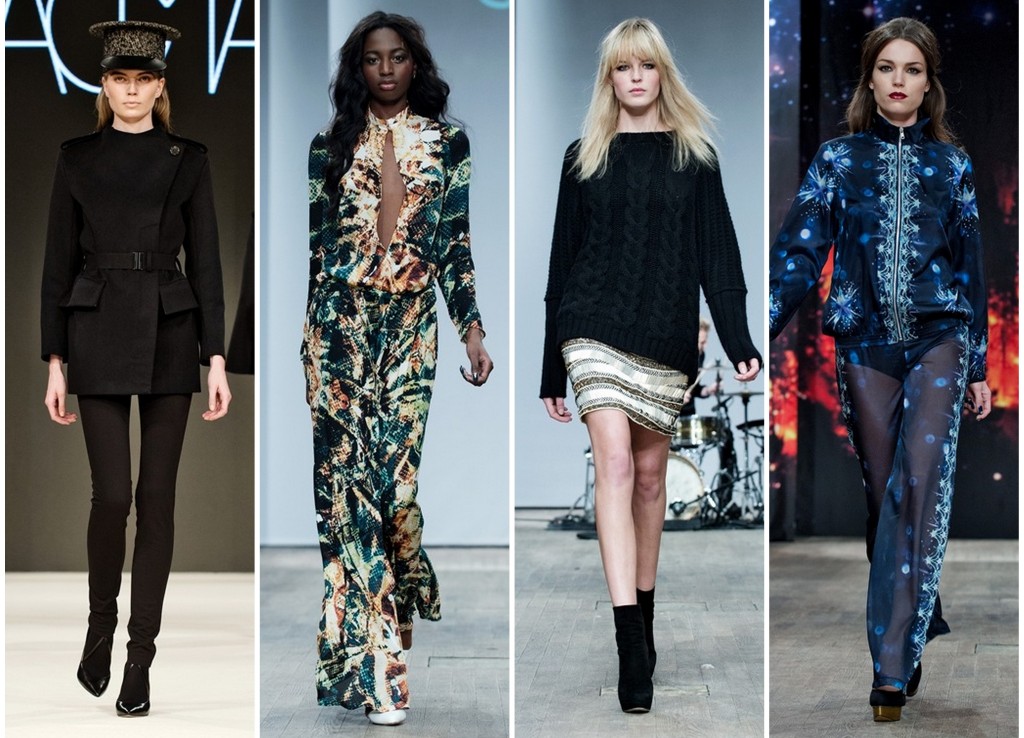 Dagmar – Stylein – Hunky Dory – Ida Sjöstedt (bilder lånade av stureplan.se)

Mina fyra favoritlooks från modeveckan! Den första känns bara klockren med helsvart och raka linjer. Och hatten? Ge mig hatten! Klänningen (eller är det en byxdress?) från Stylein älskar jag. Kan vara för att den sitter som gjutet på min kompis Lamins vackra lillasyster, hehe. Kombinationen glammig kjol + stor stickad tröja känns alltid rätt, och den lite sportigare jackan med stjärnor från Ida Sjöstedt är ju bara för fin. Älskar den midnattsblåa färgen!
// My four favorite looks from Stockholm Fashionweek! The first one is totally right with all black, and the hat? Give me the hat! I love the dress from Stylein (or maybe it's a jumpsuit?) and it looks fabolous on my friend Lamins beautiful sister. The combo glam skirt + oversize knitted sweater is always HOT, and the sporty jacket with stars from Ida Sjöstedt is just way too cute.. I love the midnight blue color!