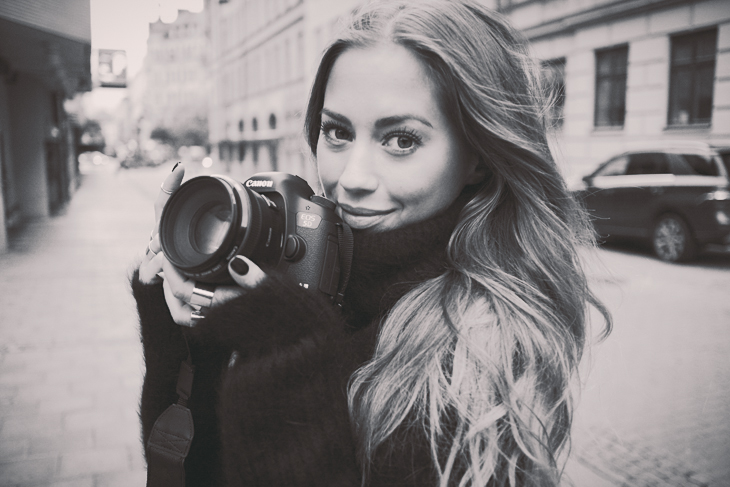 Ni är många som frågat om min nya kamera så här tänkte jag berätta lite om den! Med tips och råd från mina fotograf-vänner så valde jag fullformatskameran Canon EOS 5D Mark III samt objektivet EF 50/1,2L USM. Det här är inga dåliga grejer det här och inte heller billigt (kamerahus + objektiv gick på ca 42 000 kronor) men för mig som dagligen tar bilder i min affärsverksamhet så är det självklart värt det. Jag vill ta så bra bilder som möjligt, MEN en grym kamera och ett grymt objektiv innebär ju inte per automatik grymma bilder, därför har jag gått privatkurs hos Emelie Ohlsson (igen, gick även när jag köpte min förra systemkamera) för att lära mig kameran, inställningarna och vad jag ska tänka på när jag fotar. Jag har en lång väg kvar men det är bara att träna. Samma gäller Lightroom & Photoshop! Öva öva öva!

Har ni också en kamera med manuella inställningar som ni vill få ut det bästa av? Emelie har just nu en ny grundkurs som ni hittar HÄR, och hon hälsar att man inte behöver ha några förkunskaper och att alla ska kunna lämna auto när de gått klart webbkursen. Jag har inte fotat med auto sedan jag köpte min första systemkamera!
// Many of you have been asking questions about my new camera and now I'm gonna tell you about it! After asking my friends who are photographers, I chose the full frame camera Canon EOS 5D Mark III with the lens EF 50/1,2L USM. These are not exactly any toys and it's very expensive (camera + lens costs around 4840 EURO) but since I take pictures every day it's totally worth it. I want to take as good pictures as possible, BUT an awesome camera with an awesome lens doesn't automatically mean awesome pictures, that's why I took a private lesson with Emelie (again, I also took one when I bought my previous camera) to learn my new camera, the settings and what I should think about when I take my pics. I have a long way to go, but I just need to practice. The same when it comes to Lightroom & Photoshop! I need to practice!