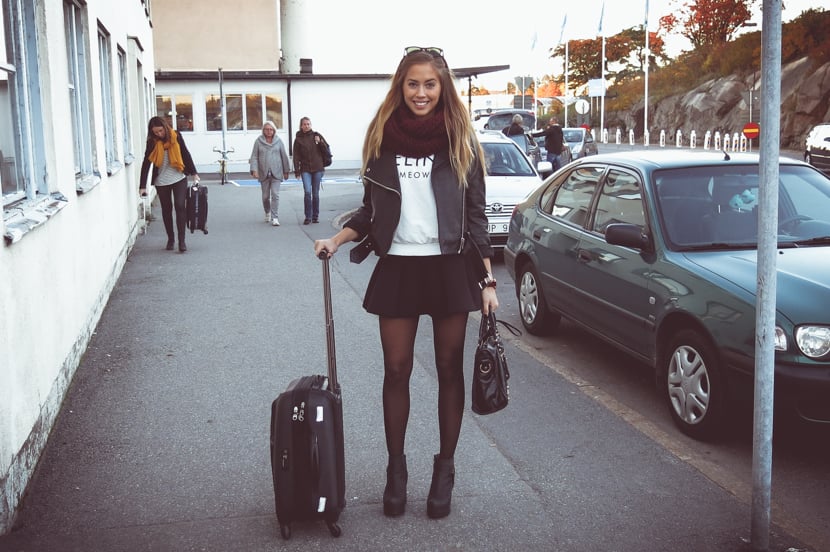 Tillbaka i soliga Stockholm!


// Back in sunny Stockholm!
Hej hjärtan! Har ni haft en bra helg? Jag har haft det så mysigt nere hos min syster i Malmö. Det var lite tråkigt att säga hejdå men förhoppningsvis kommer de upp och hälsar på här på höstlovet. Aleks hämtade upp mig och min bror på flygplatsen igår eftermiddag och då blev det pizza och serier hela kvällen. Var rätt trött och ville bara umgås med min karl. ♥
Imorse när klockan ringde ville jag dö. Ju mörkare det blir om morgnarna desto svårare är det för mig att komma upp ur sängen. Kom till kontoret för en timme sedan men det känns som att jag fortfarande är helt nyvaken haha.. Det behövs lite kaffe för att kicka igång denna dag känner jag!
// Hello babes! Did you have a good weekend? I had such a nice time visiting my sister. It was a bit sad saying goodbye but hopefully they're coming up to Stockholm in 2 weeks. Aleks picked us up at the airport yesterday and then we had pizza and watched series the whole evening. I was so tired and just wanted to hang out with my man. ♥ I wanted to die this morning when the alarm clock went on. The mornings are getting darker and darker which makes it even harder for me to get out of bed. I got to the office an hour ago but it still feels like I just woke up haha.. I need some coffee to get this day started!