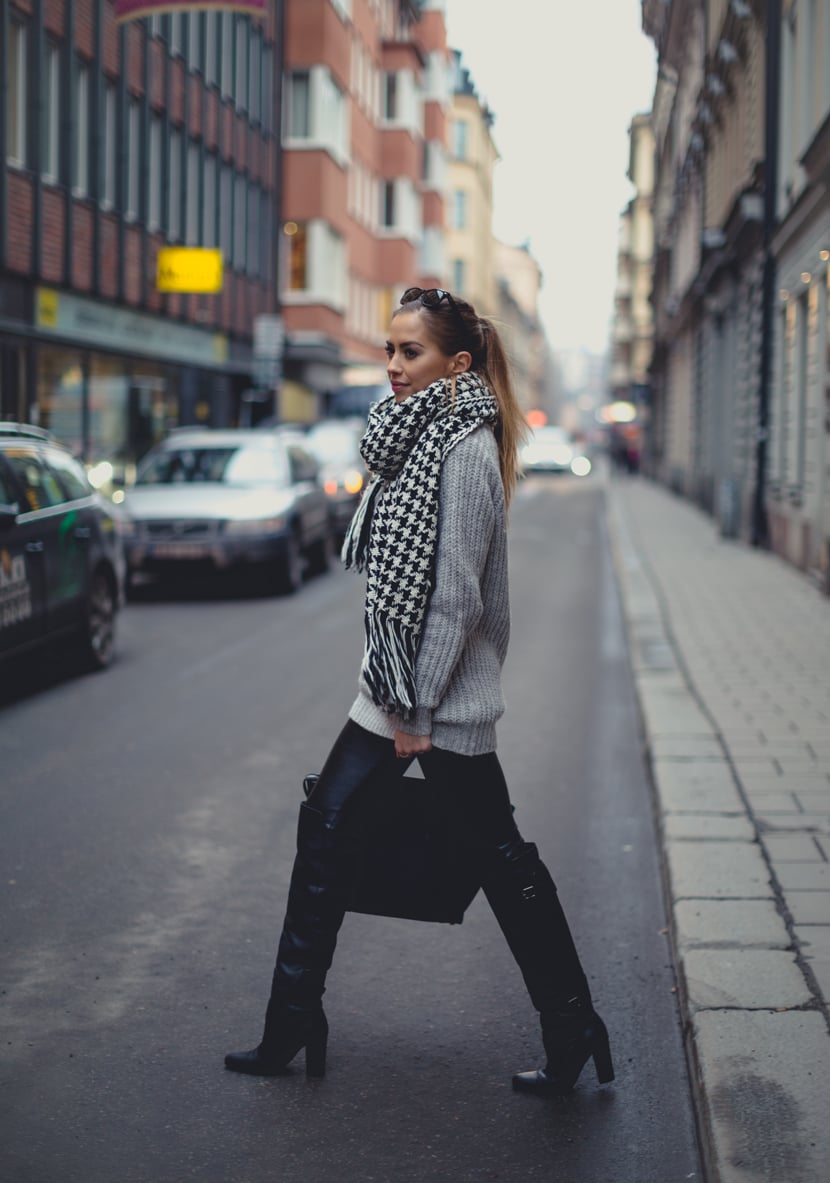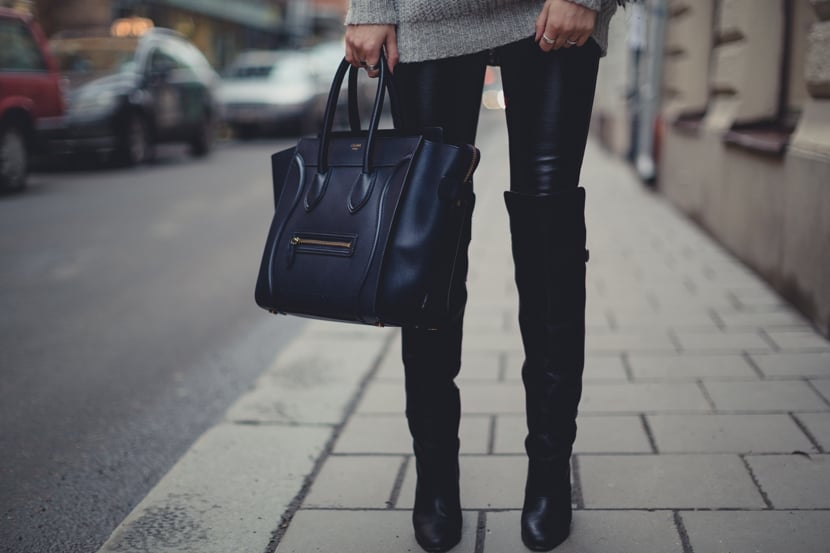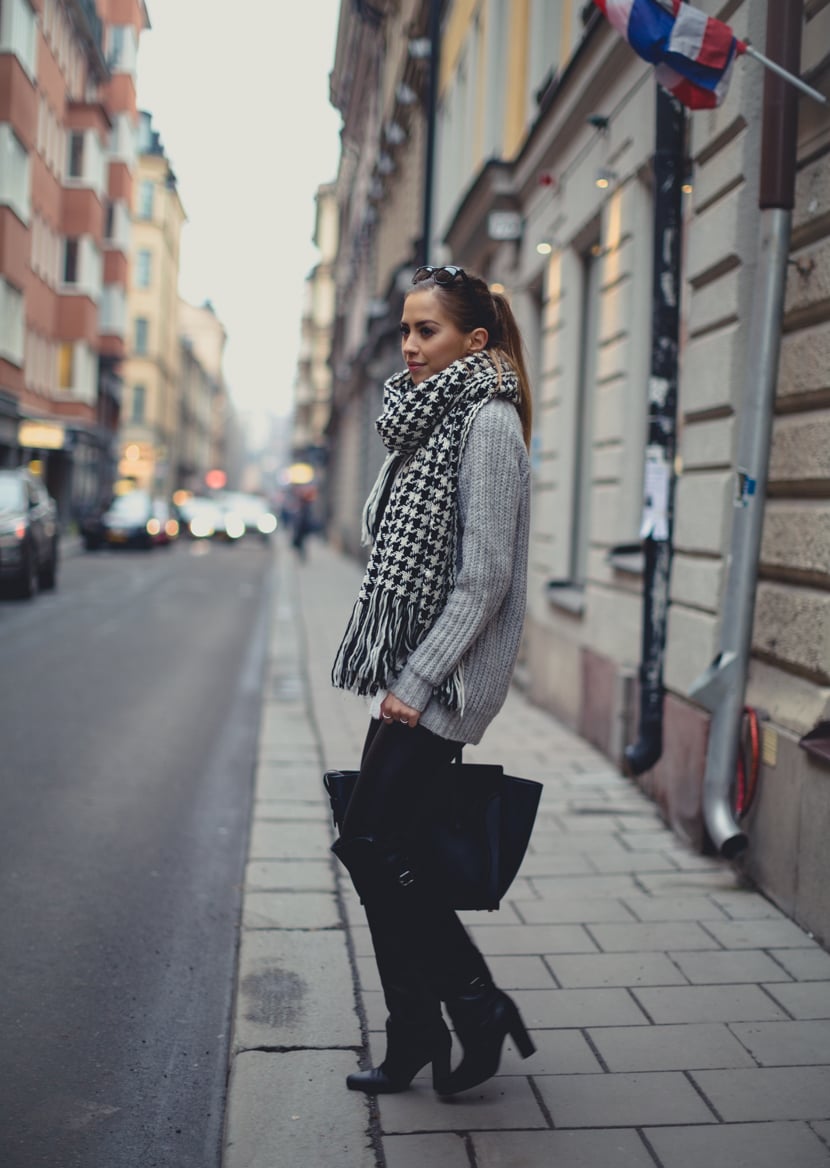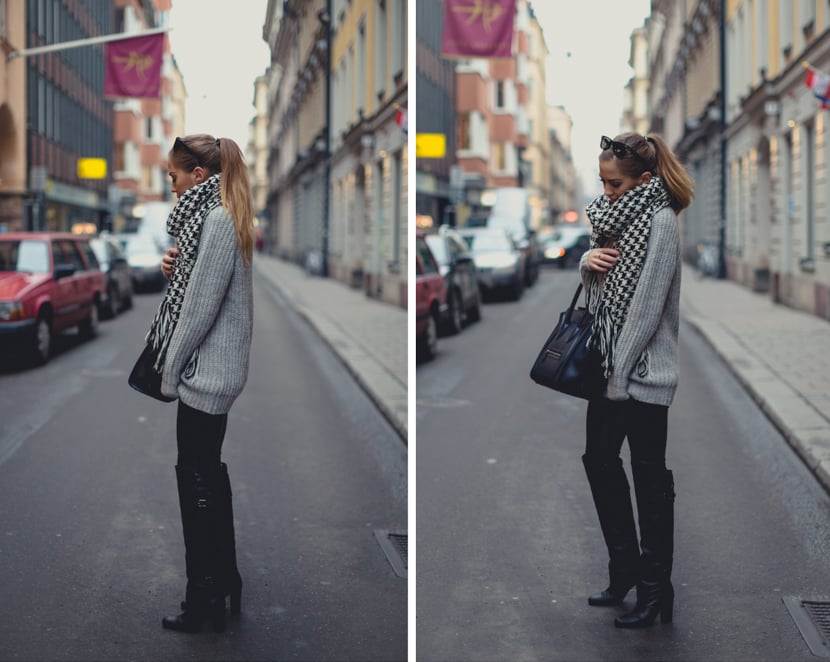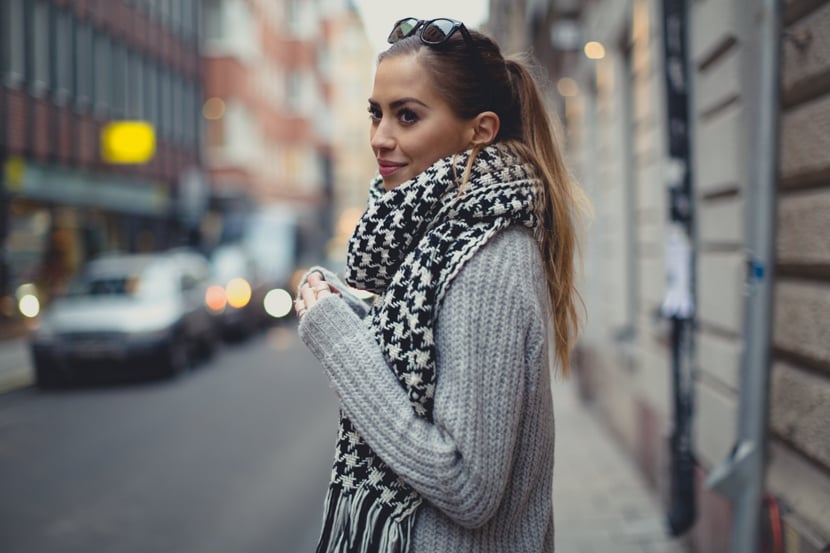 Knitted sweater from Acne // pants from Chiquelle // H&M Paris Show Collection boots // scarf from Reserved // Céline bag
Snacka om att klä sig efter vädret. Grått och mörkt, haha. Hur mår ni idag? Jag mår bra! Lite trött bara, kunde inte somna igårkväll för att jag låg och tänkte på projektet jag ska göra i vår (som jag är lite smått nervös över! ahh!) så jag kom knappt upp när klockan ringde.
Efter lunch och kaffe känner jag mig mycket piggare, så jag ska snart iväg och träna ett pass med min PT! Det blir sista passet för i år, såvida jag inte tar mig till gymmet själv och kör över jul & nyår men det är inte så troligt haha.
// Talk about dressing after the weather. Grey and dark, haha. How are you today? I'm fine! I'm just a little bit tired, I couldn't fall asleep last night cause I was thinking about the project I'm doing this spring (I'm a bit nervous! ahh!) so I could barely get out of bed this morning. I feel a lot better after lunch and coffee though, so I'm gonna head to the gym soon and work out with my personal trainer. It will be the last workout for the year if I don't go to the gym myself over Christmas/New Year's, but I don't think that will happen haha.