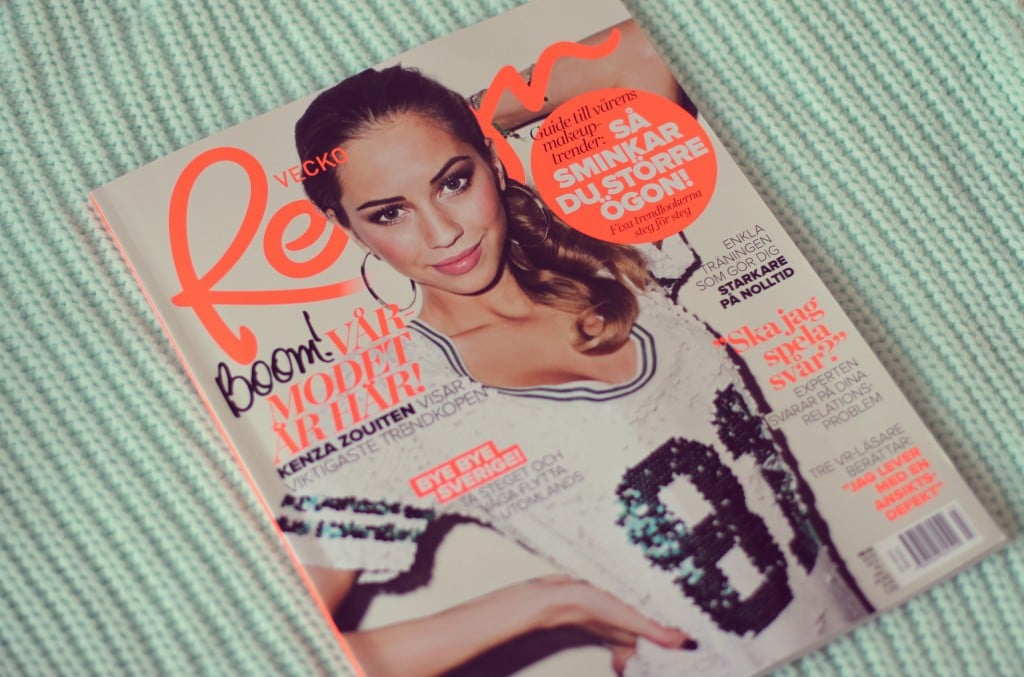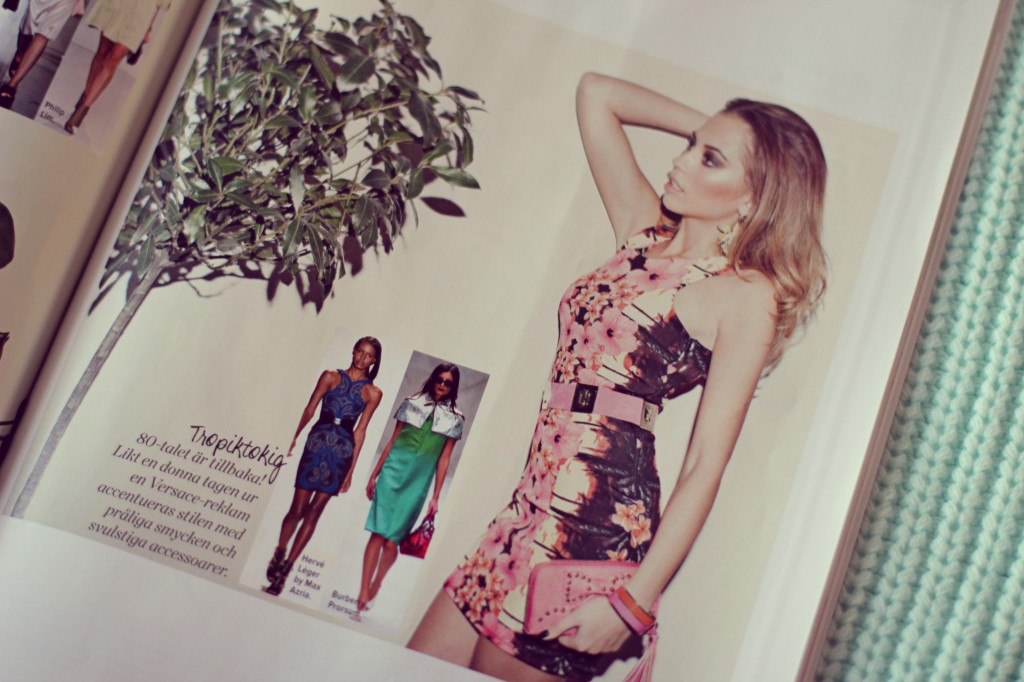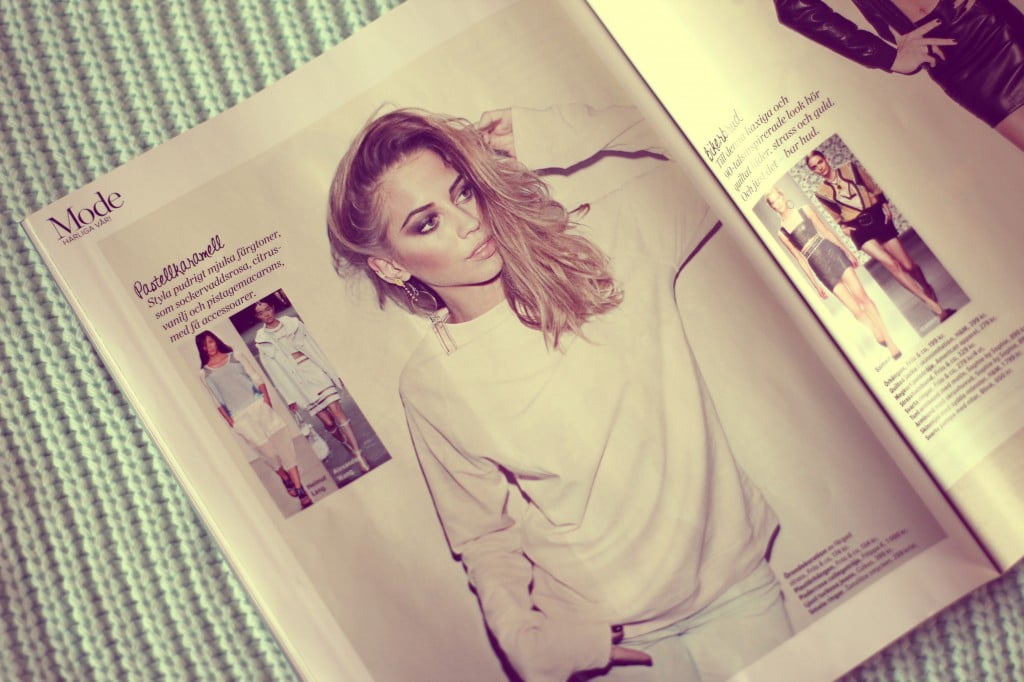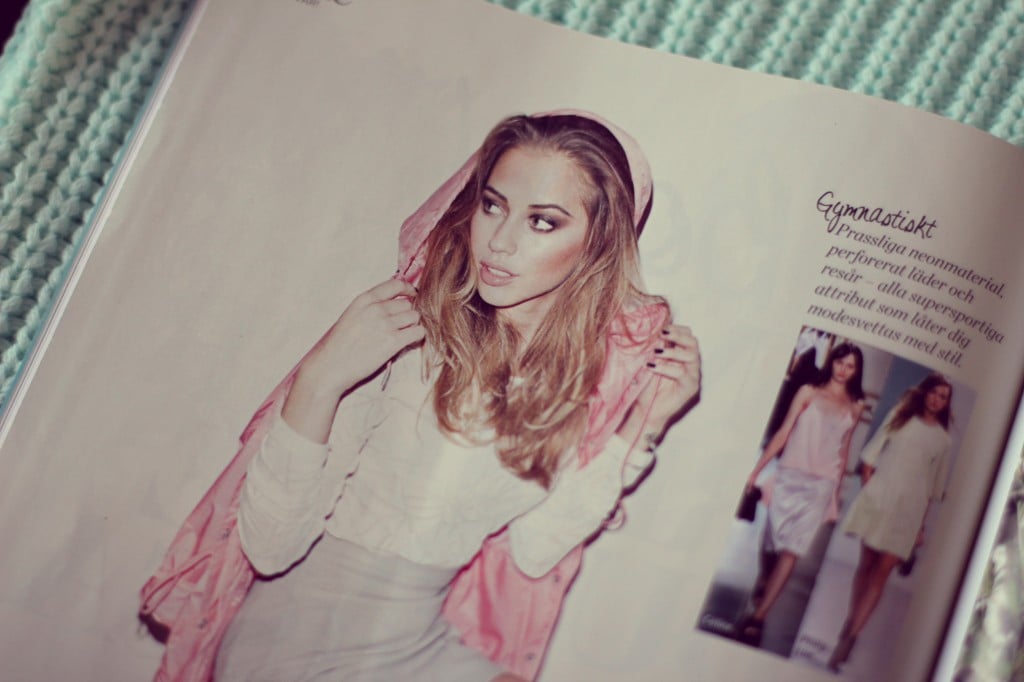 Pics from VeckoRevyn magazine no 3
I nya numret av VeckoRevyn visar jag upp lite härligt vårmode! Jag är även på omslaget. Jag är lite förvånad över deras val av omslagsbild då den är rätt lik mitt förra VR-omslag. Rakt framifrån (hatar det haha) med liknande min, smink osv. Vi tog ju en hel del bilder i olika poser/vinklar/miner. Men jag antar att de tyckte att denna var bäst ändå.
Nu har jag precis kommit hem från ett pass på gymmet. MRL-passen på Nordic Wellness är så jäkla bra! Det känns som att man går igenom varenda del av kroppen. Men jag kunde inte låta bli att springa lite intervaller på löpbandet efter också. Nu är jag helt slut. Dags för middag! :)
// I'm showing off some spring fashion in the latest issue of VeckoRevyn! I'm also on the cover. I'm a little surprised by their choice of cover since it's quite similar to my previous VR-cover. Straight on (I hate that haha), same face, make up etc. We took a lot of pictures in different poses/angels/expressions but I guess they thought this one was the best.
Now I just got back from the gym. I love the MRL workout on Nordic Wellness! It feels like you exercise every single part of body. But I couldn't help myself from doing some interval running on the treadmill afterwards as well. Now I'm SO exhausted. It's time for dinner! :)