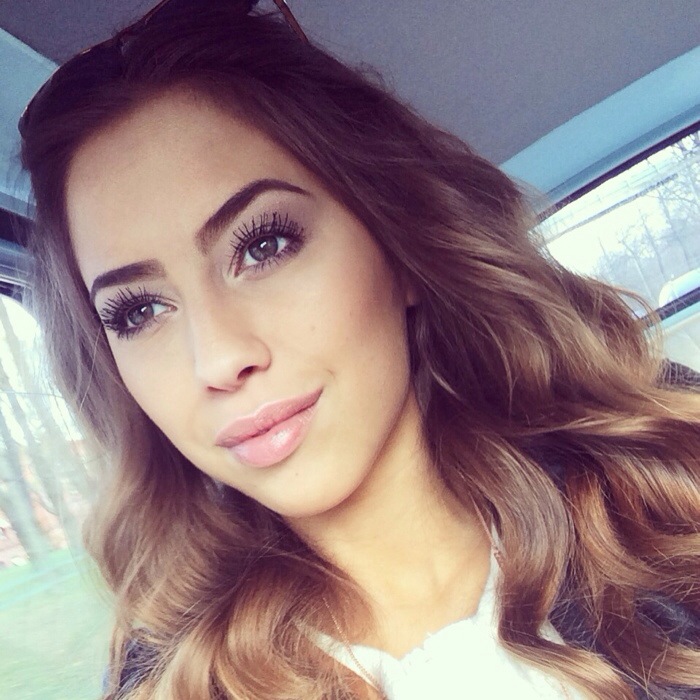 Jag blir nästan lite irriterad på mig själv som är så glad nuförtiden (känner mig som Aleks, han är aldrig sur, ledsen eller deppig utan alltid så jäkla positiv.. man ba HUR är det möjligt?!) men jag har världens jäkla lyckorus i kroppen. Känner mig bara så….GLAD!! Det måste ju vara vädret. Och att Shiva köpte en flygbiljett till Barcelona till mig i födelsedagspresent. Och att jag ska luncha med mina bästisar idag. Och att jag ska på spelning ikväll och dricka lite vin med vänner. Och att vi snart släpper del 2 av vår vårkollektion som är fruktansvärt snygg. Och att jag ska till Gröna Lund (aka mitt andra hem sommaren 2005) på lördag och sedan ut och fira Nadias 24-årsdag. Ni ba men jaaaa det räcker!! Bäst jag slutar innan ni också blir irriterade på mig.
Nu ska jag fortsätta jobba innan jag ska ut och ta lite bilder. Puss! ♥
// I'm almost a bit annoyed at myself for being so happy nowadays (I feel like Aleks, he's never pissed, sad or down, he's always so positive.. like how is that even possible?!) but I've got this euphoric feeling inside of me. I feel so damn….HAPPY!! It's gotta be the weather. And that Shiva bought me flight tickets to Barcelona for my birthday. And that I'm gonna eat lunch with my besties today. And that I'm going to a party tonight and drink some wine with friends. And that we are soon releasing part 2 of our spring collection which is really pretty. And that I'm going to Gröna Lund (aka my second home summer 2005) on Saturday and out to celebrate Nadias 24th birthday. You guys be like okeeeeyyy it's enough!! I better stop before I annoy you too. ;P I'm gonna continue work now and then out to take some photos. Kisses!