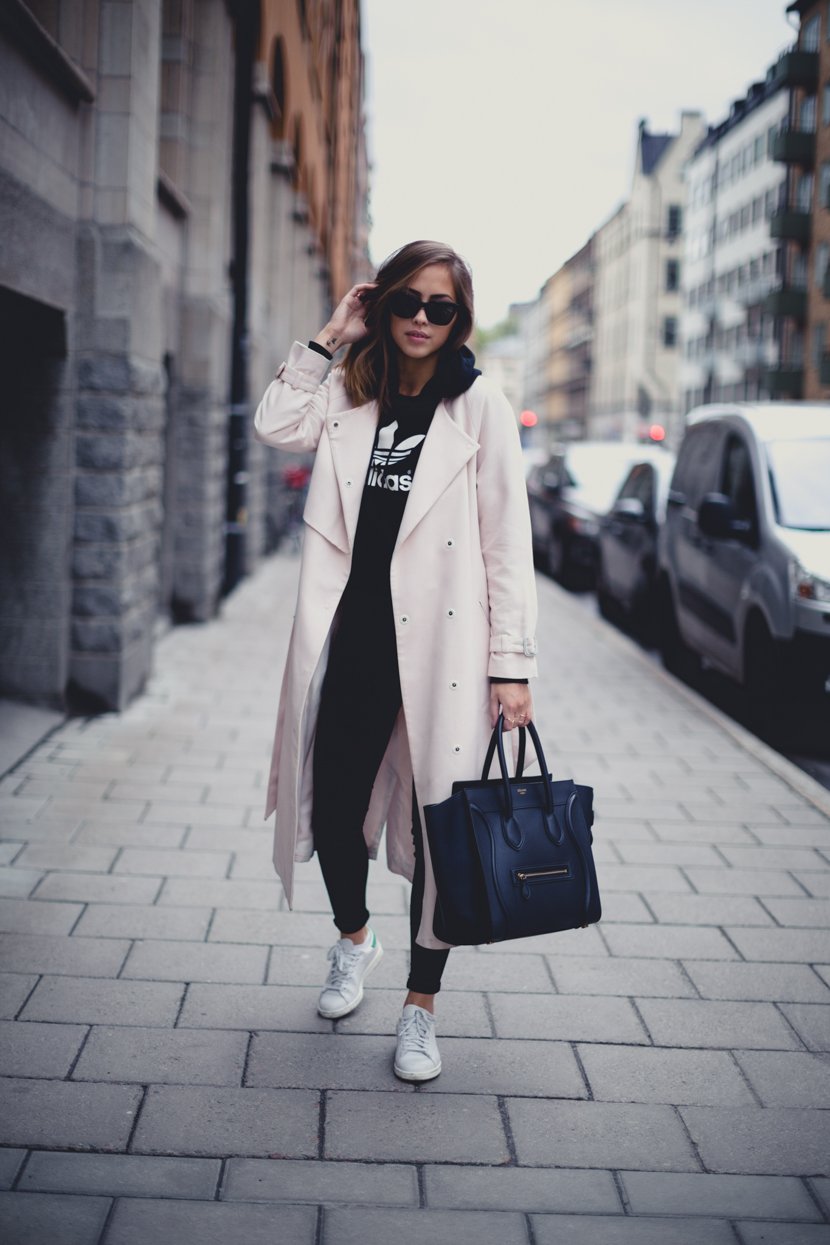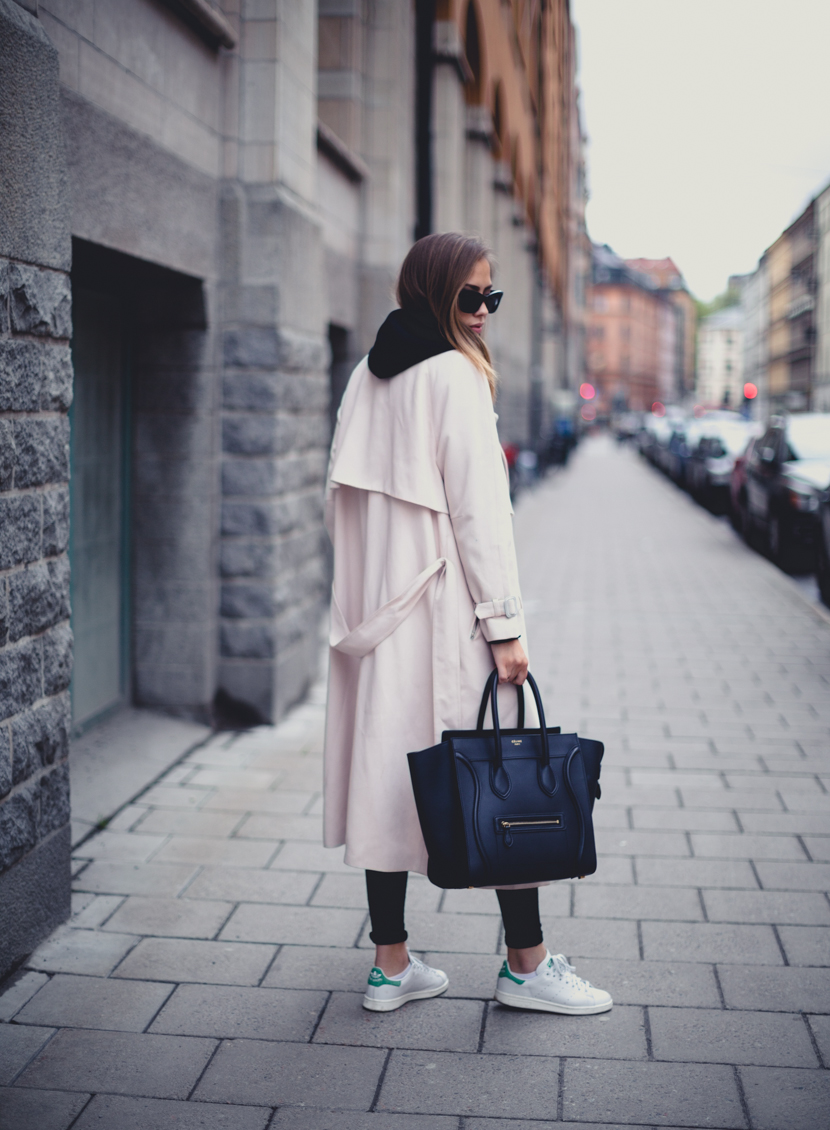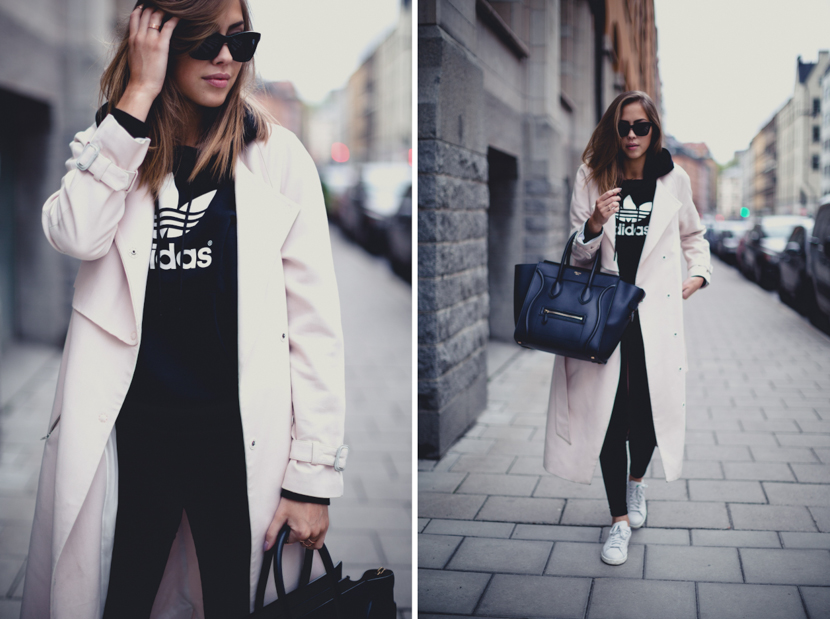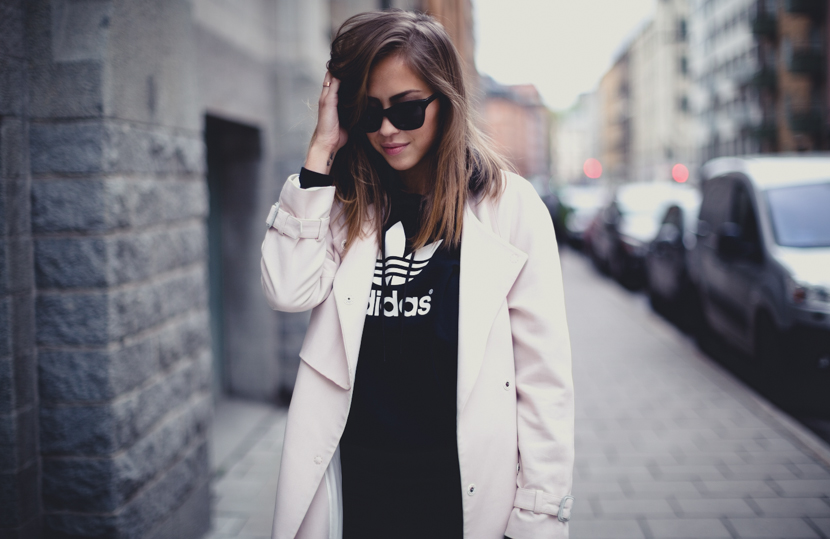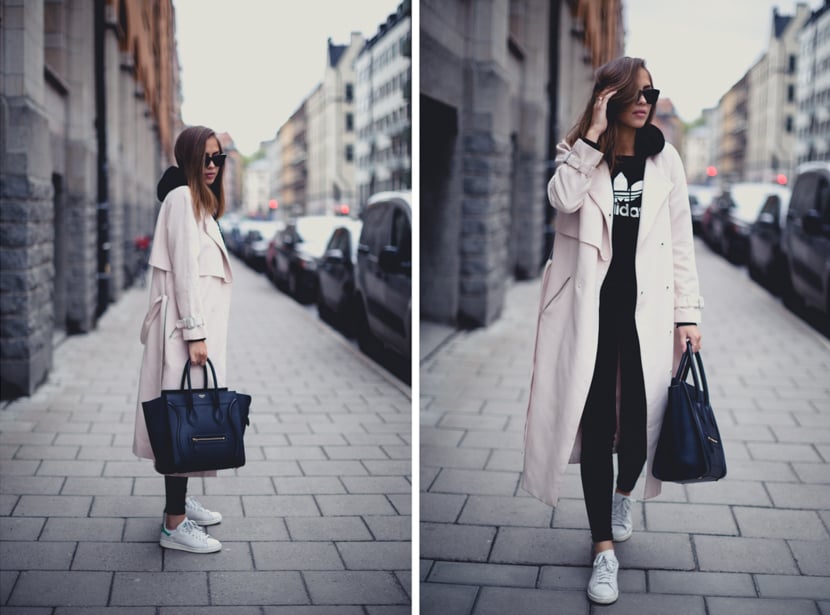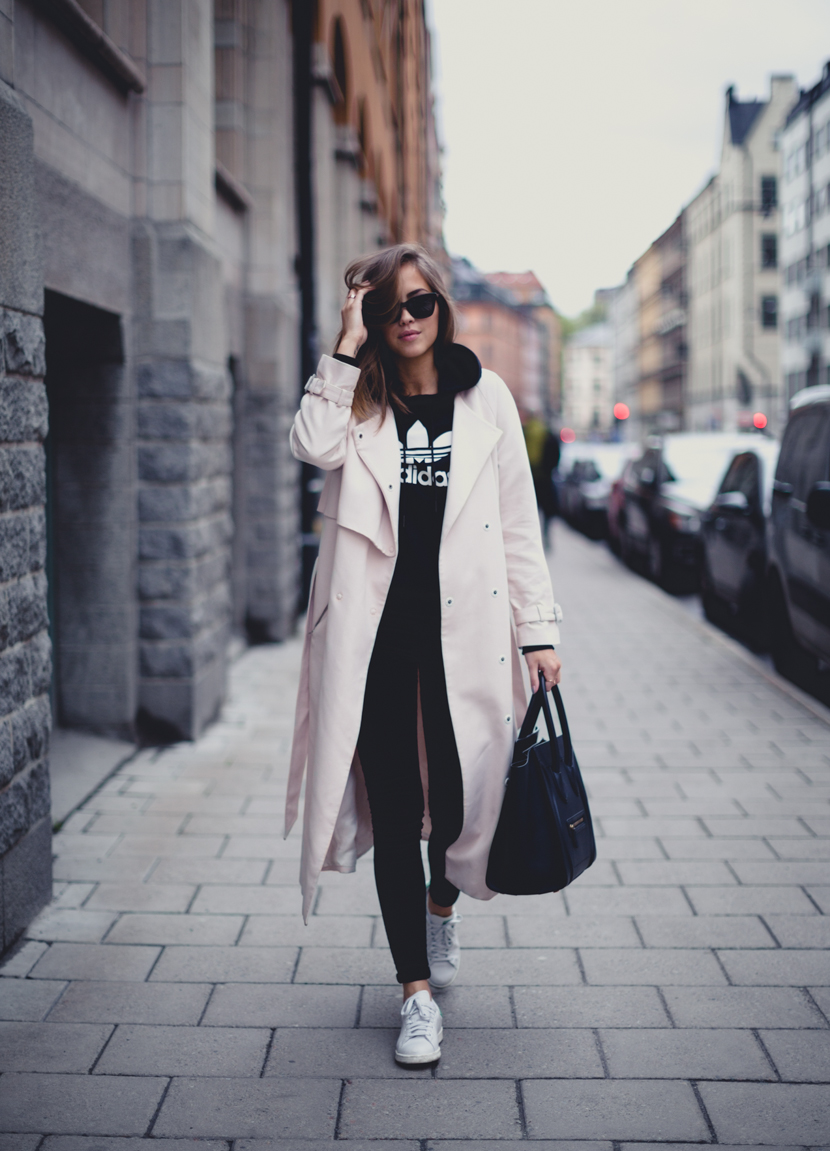 Adidas sweater HERE // coat from Tiger of Sweden // Céline bag // Adidas Stan Smith shoes // jeans HERE // Prada sunglasses
Kan det inte bli lite varmare snart? Vill bära den här fina kappan till bara ben och helvitt. :-) Idag fick det bli måndags-casual med jeans och hoodie.
// I want it to be a bit warmer soon so that I can wear this pretty coat with bared legs and white clothes/shoes. :-) Today I'm Monday casual with jeans and a hoodie.