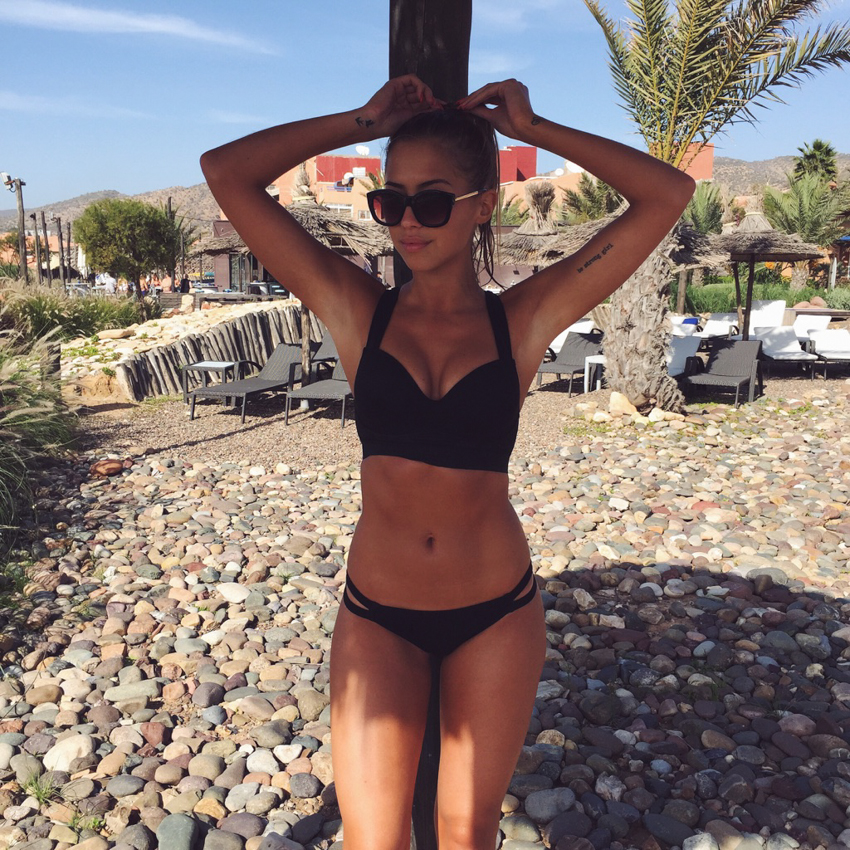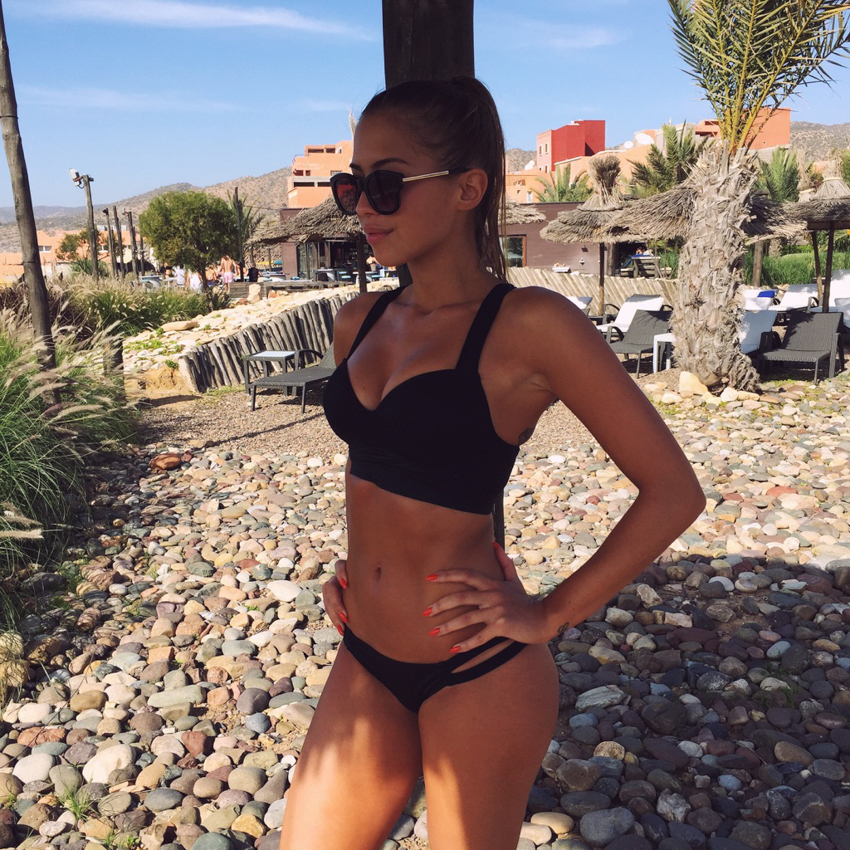 Sunglasses here // sports bra here
Klara gav mig en spraytan innan Marocko. Trodde aaaldrig det skulle hålla pga våtdräkten men jag var brun hela veckan. Jag trivs ju bäst med lite färg men blir sjukt rastlös av att bara ligga och sola så det här var perfekt. ;-) Efter några dagar blev jag dock lite fläckig på typ fötter, händer och i armhålorna men det är jag okej med, att ligga och pressa i solen är farligt så jag föredrar faktiskt en fejkbränna.
// Klara gave me a spraytan before Morocco. I neeever thought it would last because of the wetsuit but I was tanned all week. I'm most comfortable with some color on but I get so bored by sitting still in the sun so this was perfect. ;-) After a couple of days I got a bit blotchy on like hands, feet and armbits but I'm okey with that, it's dangerous to lie in the sun for too long so I actually prefer a fake tan.