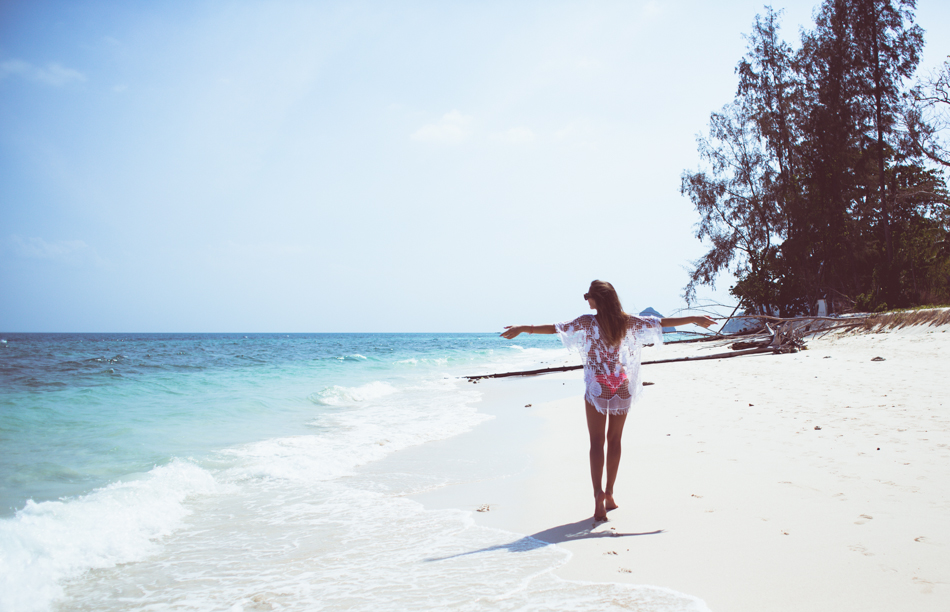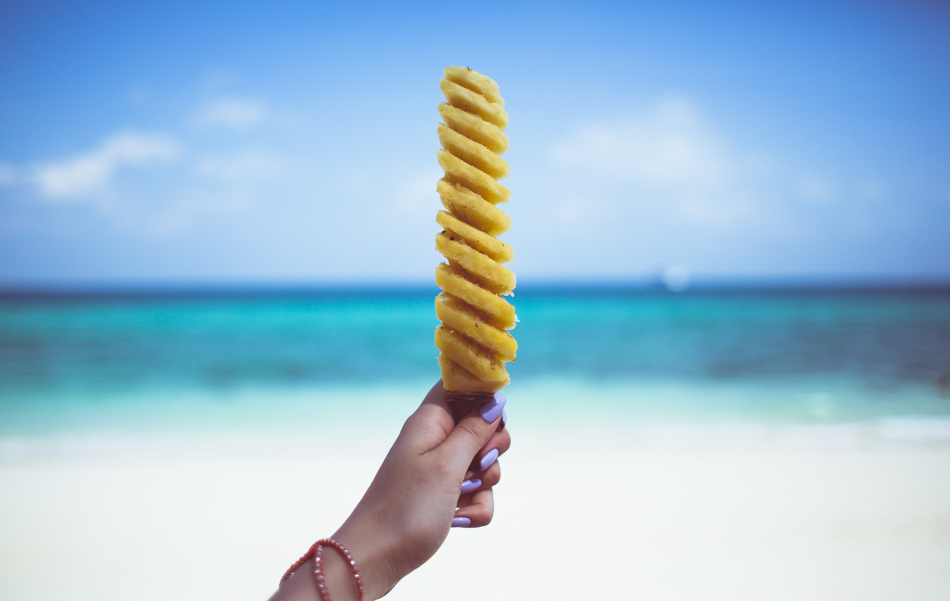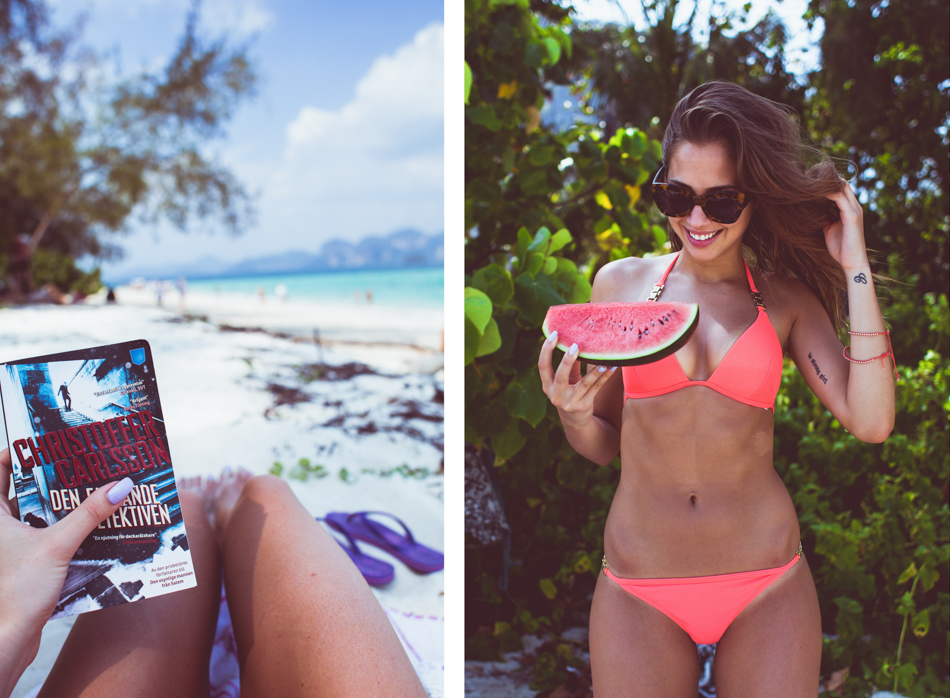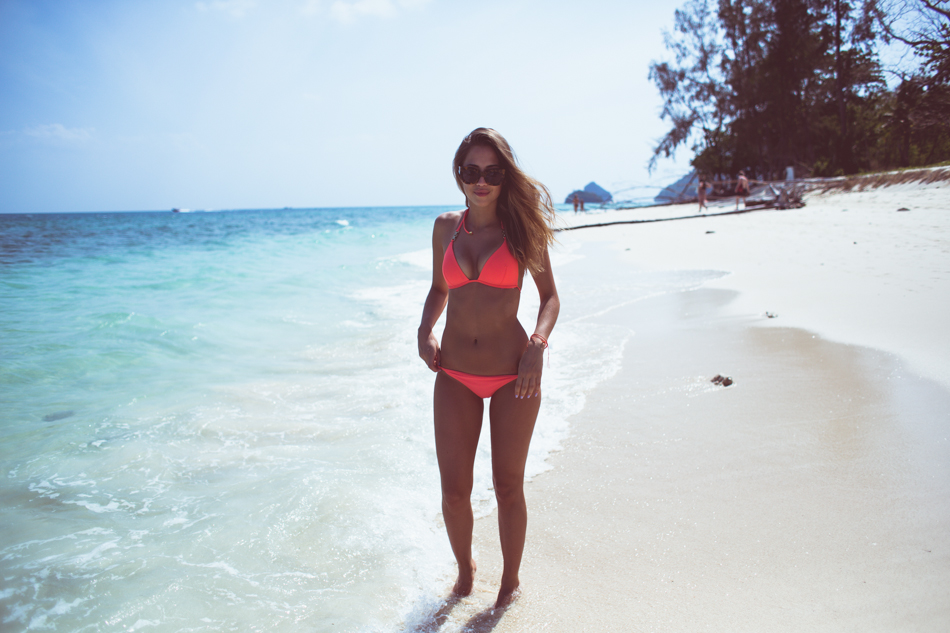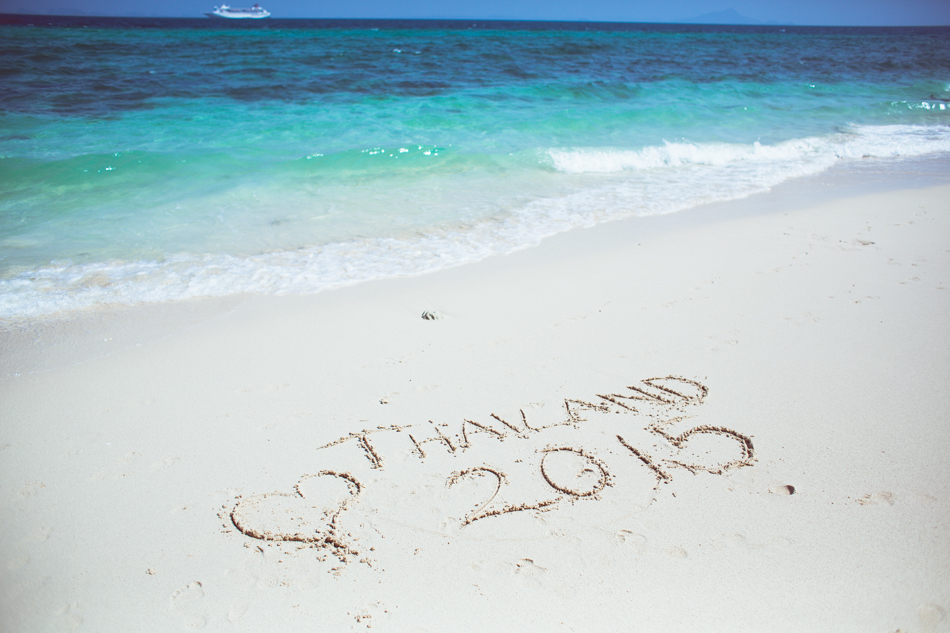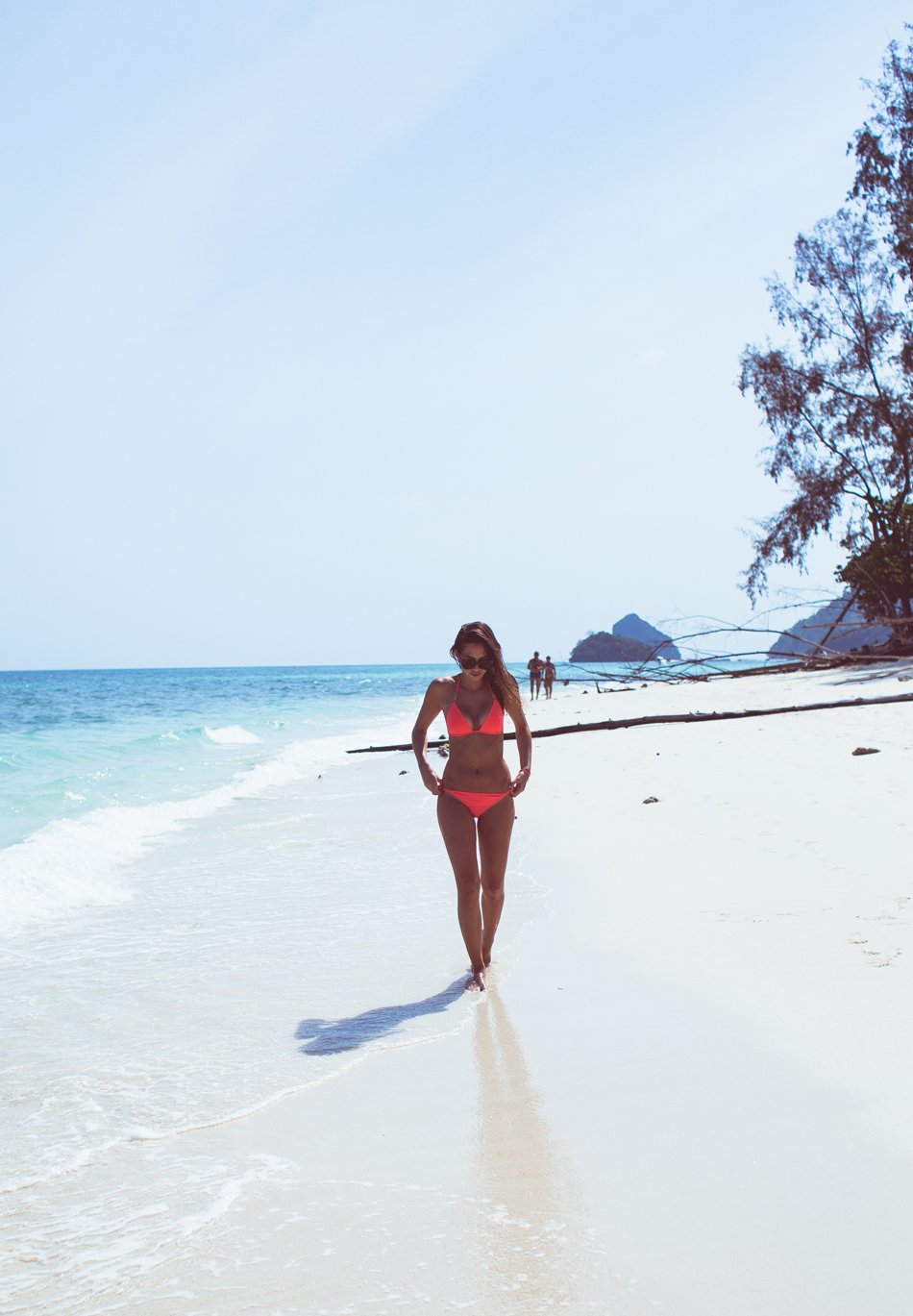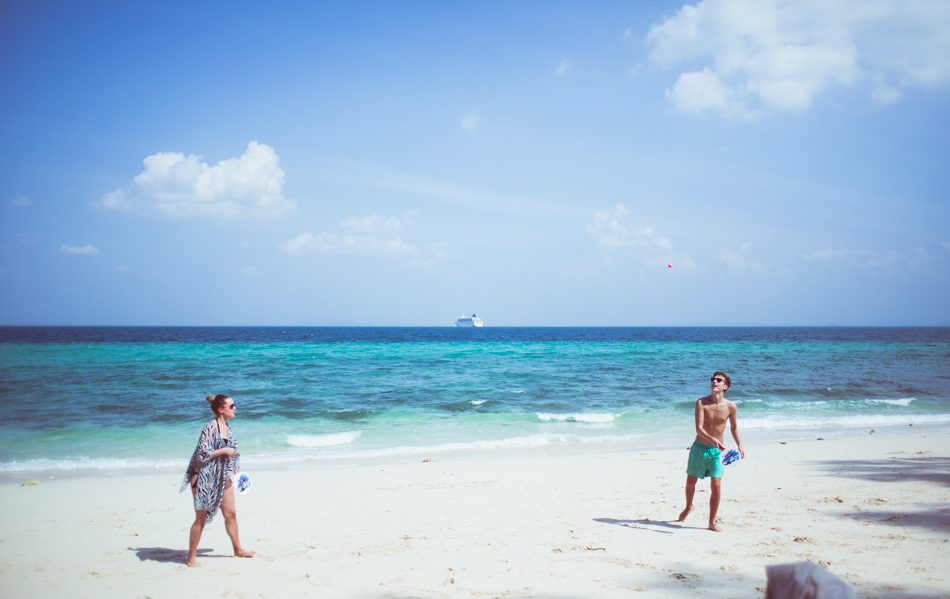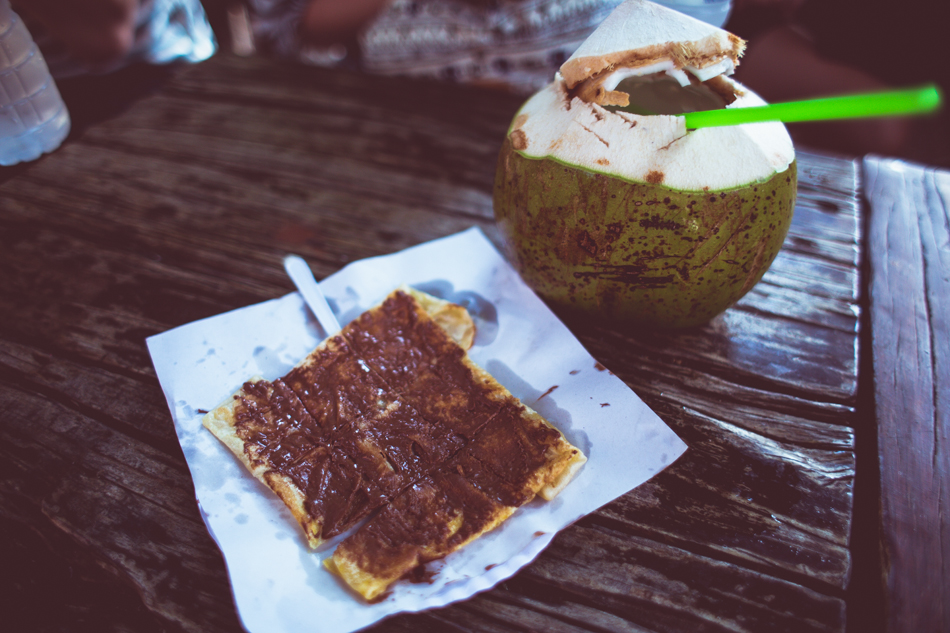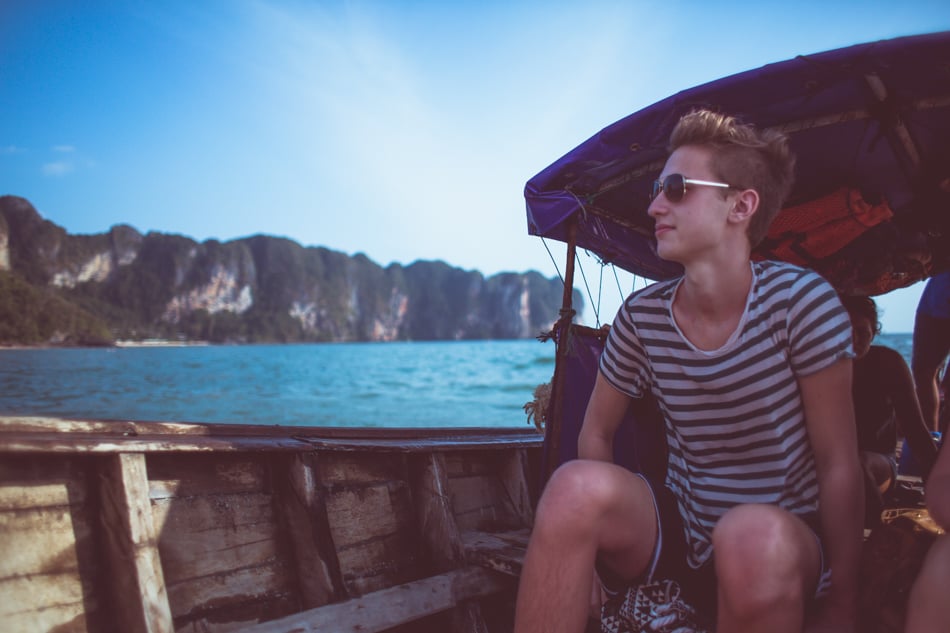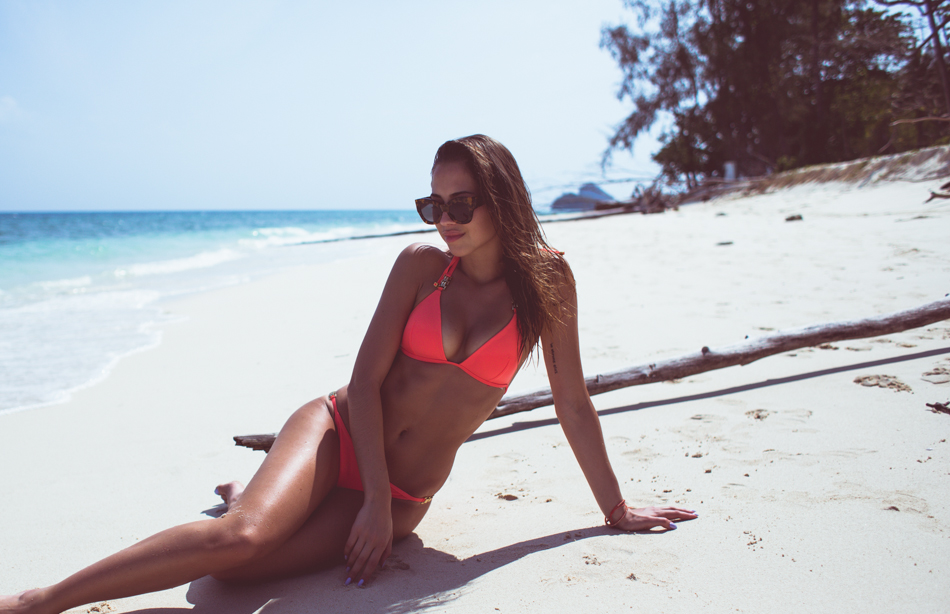 I'm wearing bikini from River Island, beach dress here (adlink) and Karen Walker sunglasses
Bilder från gårdagen på Poda Island! Minns ni den ön? Vår favoritö som vi hängde mycket på de vintrarna vi var här. Jag har pratat så mycket om Poda och min mamma har verkligen längtat hit. Så när vi kommer fram så ska jag ta dem genom stigen i skogen ut till den gömda skatten, den fina orörda stranden.
Tänk vad mycket som kan hända på bara 4 år. Stigen var helt igenvuxen så vi gick runt ön via strandvägen istället, klättrade över grenar och stenar och gick ute i vattnet där vi blev helt blöta av vågorna. För att sedan 20 minuter senare komma fram till absolut ingenting. Stranden var nästan helt borta, kvar var bara massvis med skräp. :-( Jaja, det var bara att vända igen, så då bestämmer jag att vi tar "stigen" tillbaka. Haha vet inte om jag ska skratta eller gråta, Mika gjorde iallafall det sistnämnda för hon fick panik och trodde att vi skulle bli bitna av ormar där vi gick bland gräs högre än oss själva. Vi alla rev upp våra ben också. Hahaha.
Vi hängde iallafall kvar på ön hela dagen (det är ju fint även på den "vanliga" sidan också, men mycket folk), spelade strandtennis och åt massa frukt. :-)
// Photos from yesterday at Poda Island! Do you remember that island? My favorite island where we spent many days when we were here two winters. I've talked a lot about Poda and my mother have been dying to see it. So when we arrive with the boat I decide to take them through the woods, to the beautiful empty beach.
It's crazy that something can change so much in only 4 years. The path was gone and overgrown so we walked around the island on the beach instead, climbed over branches and rocks and walked out in the water and got completely wet in the waves. 20 minutes later we arrive to absolutely nothing. The beach was almost completely gone, it was only tons of garbage left. :-( So we had walk back again and I decide that we should take the "path" in the woods. Haha I don't know if I should laugh or cry, well Mika did the last one cause she got panicked and thought we were going to get bit by snakes while walking in grass higher than ourselves. We got scratches all over our legs as well. Hahaha.
Anyways we stayed at the island all day (it's beautiful on the "regular" side of the island as well, but a lot of people), played beach tennis and ate lots of fruits. :-)