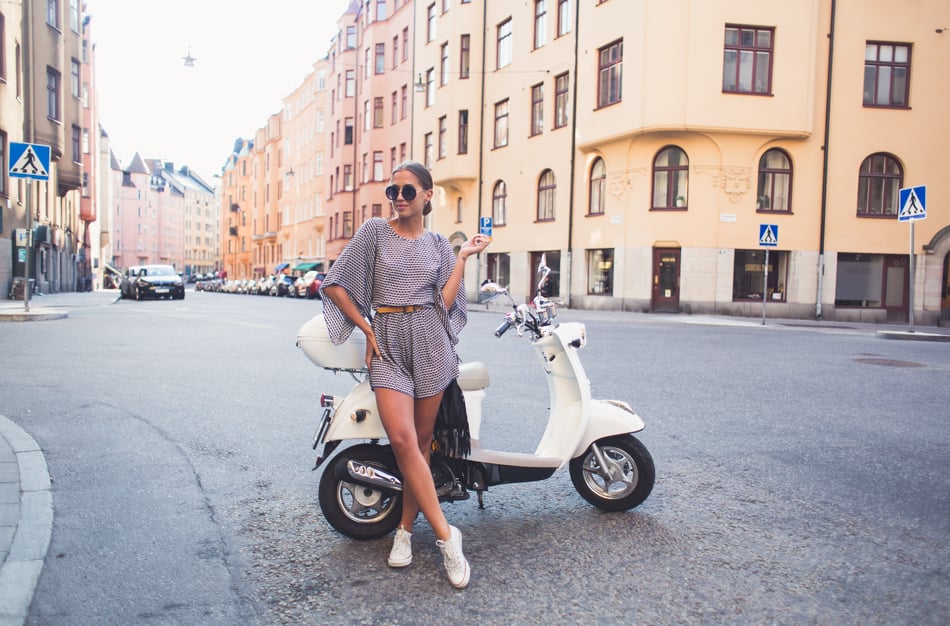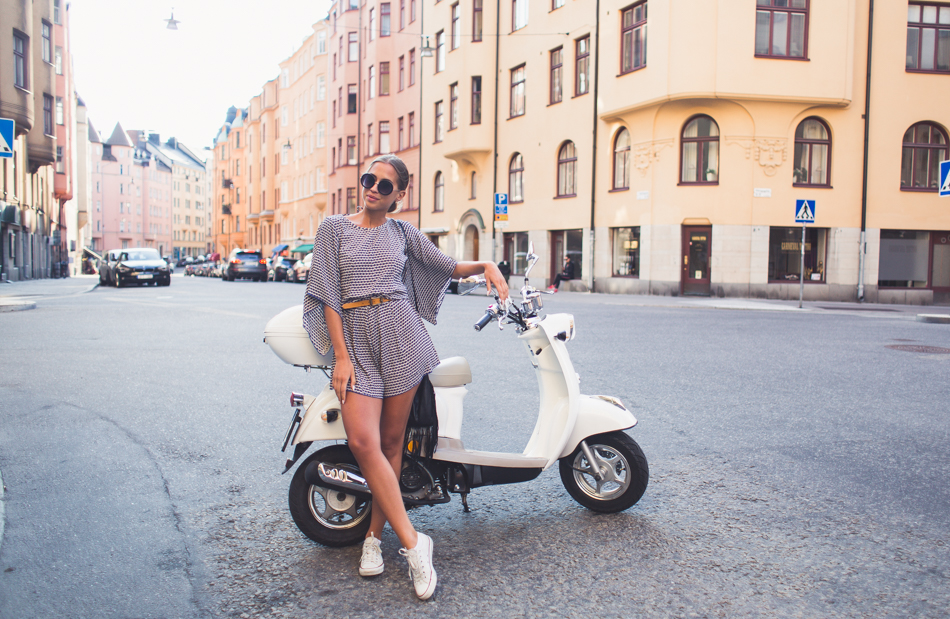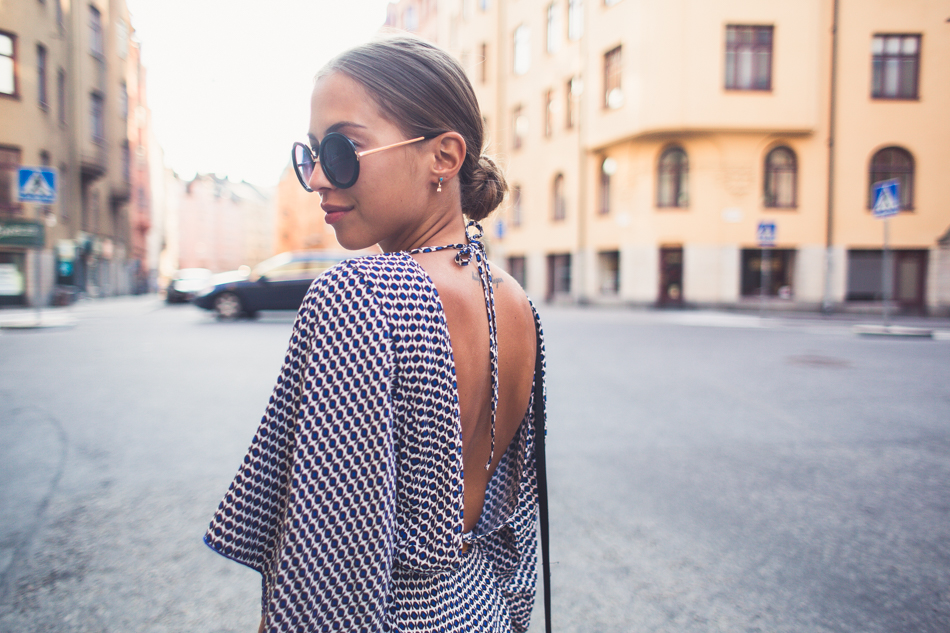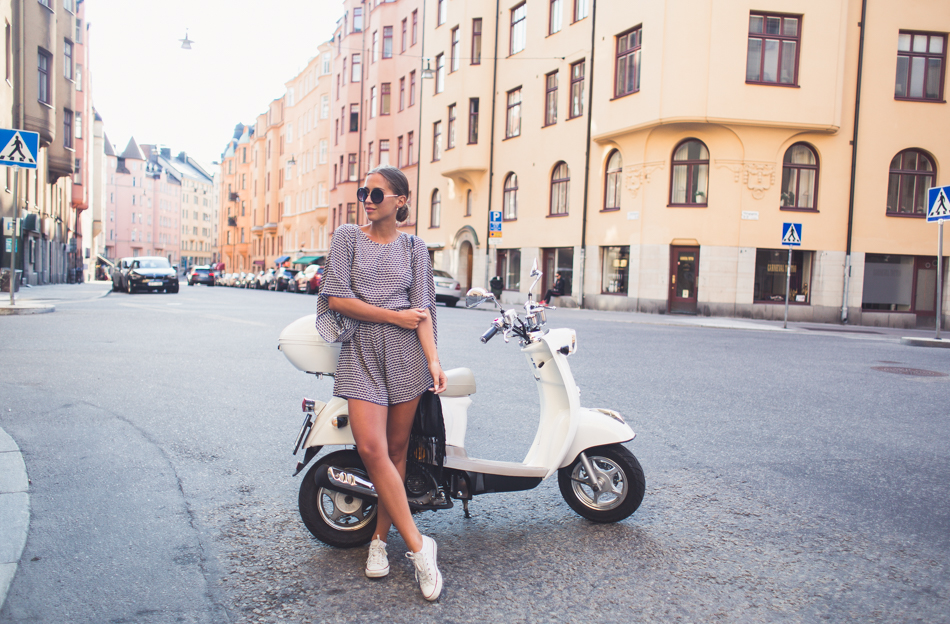 I'm wearing jumpsuit from BikBok by Elsa Ekman, sunglasses from Glitter and Converse.
Igårkväll när vi åkte iväg med moppen och käkade pizza! Alltså jag älskar verkligen att åka moppe haha, föredrar lätt den framför min bil (förutom när det regnar dårå, idag vräker det ner…) Det är sån frihet!! MEN också så sjukt jäkla farligt. Vi hyrde ju moppar några dagar på Ibiza och det första vi ser när vi kommer ut på stora vägen är ambulanspersonal som hjälper en skadad kille. Bredvid ligger hans mosade moppe och hans mosade hjälm. Blod överallt. Vet inte vad som hade hänt, men det såg ut som att han hade blivit påkörd av en bil. Jag kunde såklart inte låta bli att titta när vi åkte förbi och sen kunde jag inte tänka på något annat. Han var vid medvetande då och jag hoppas med hela mitt hjärta att han klarade sig och mår bra.
Så, det gäller att köra försiktigt, moppe som bil. Även om man själv har kontroll på sin körning så finns det folk som tyvärr inte alltid har det. Varje dag läser man om trafikolyckor hit och dit och det är så fruktansvärt onödigt. Håll hastigheten, håll avståndet och lägg ner mobilen.
Dagens visdom. Nu ska jag iväg och köpa lite käk och sedan fortsätta jobba. Puss ha en fin måndag!
// Last night when we took the scooter down town for some pizza! Seriously I love driving the scooter haha, I prefer it more than my car (except when it's raining like today..) I feel so free!! BUT it's also really dangerous. As you know we rented scooters on Ibiza for a couple of days and the first thing we see when we go out on the main road is ambulance staff helping an injured guy. His mashed scooter and mashed helmet is next to him. Blood everywhere. I don't know what happened, but it looked like he had been hit by a car. I couldn't help but look when we passed and since that I couldn't think of something else. He was conscious and I hope with all my heart that he's ok.
So, you have to drive carefully, both scooter and car.  Even though you feel like you're in control of your driving, some people aren't. Every day we read about car accidents here and there and it's so freaking unnecessary. Keep the right speed, keep the distance and put down your phone.
Today's wisdom. Now I'm off to buy some lunch and then back to work. Have a lovely Monday! Hugs.