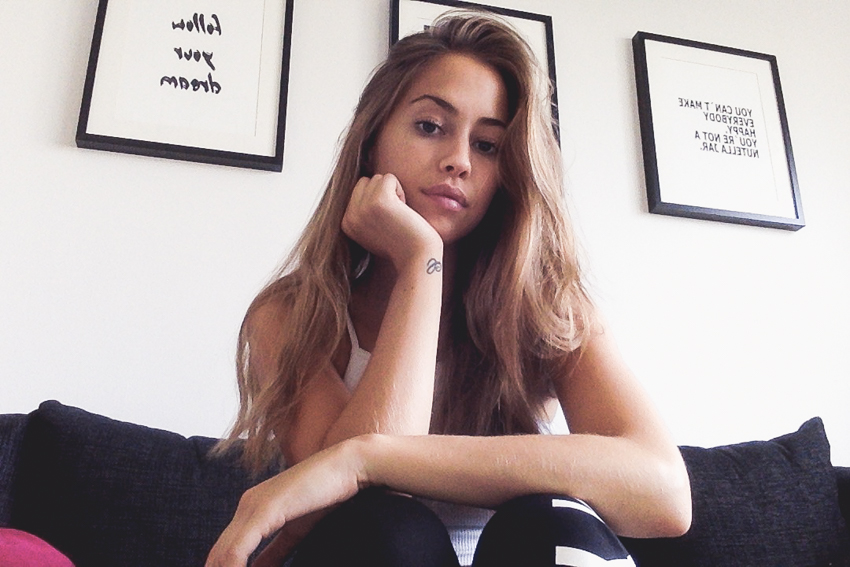 Sorry me en mer spännande bild än såhär blir det enteee! Jag är helt slutkörd i skallen efter att ha suttit i ett och samma möte från 9 imorse till klockan 18. Det händer så mycket nu vilket är väldigt roligt (bland annat så drar vi till Shanghai och jobbar i september! Pepp!!) men jag är inte van vid att behöva koncentrera mig på EN sak så länge haha. Det för mig tillbaka till skoltiden då jag och Nadia alltid somnade när lärarna höll föreläsning. Vi bara la oss ner med huvudet på bordet och vaknade upp när lektionen var slut. Det är ett under att vi gick ut gymnasiet med bra betyg haha…
När jag kom hem från jobbet började jag packa inför Grekland (jobbar hela dagen imorgon och sedan tvättstugan på kvällen så lika bra att få det gjort idag!) och nu väntar jag på att Aleks ska komma hem med maten så att jag kan börja laga. Tänkte göra min kycklinggryta med pesto. Vill ni ha recept på det sen?
// Sorry but I can't give you a more exciting photo than this.. My head is completely exhausted after being in a meeting from 9 this morning til 18. There's so much going on now which is so much fun (for example we're going to work in Shanghai in September! Excited!!) but I'm not used to focusing on the same thing for so long haha. It brings me back to school when Nadia and I always fell asleep when the teachers held lectures. We just put our heads on the table and woke up when the class was over. It's a miracle that we finished high school with good grades haha.
When I got home from work I started packing for Greece (I work all day tomorrow and then we have to do the laundry, so it's good to get it done today!) and now I'm waiting for Aleks to come home with the food so that I can start cooking. I'm gonna do my chicken pesto stew. Do you want the recipe later?