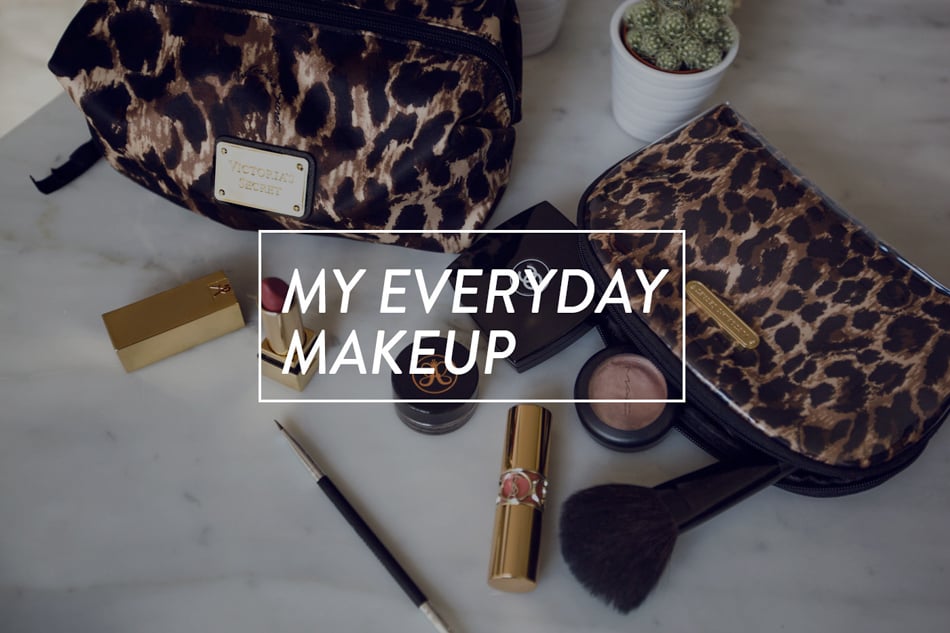 STEP 1: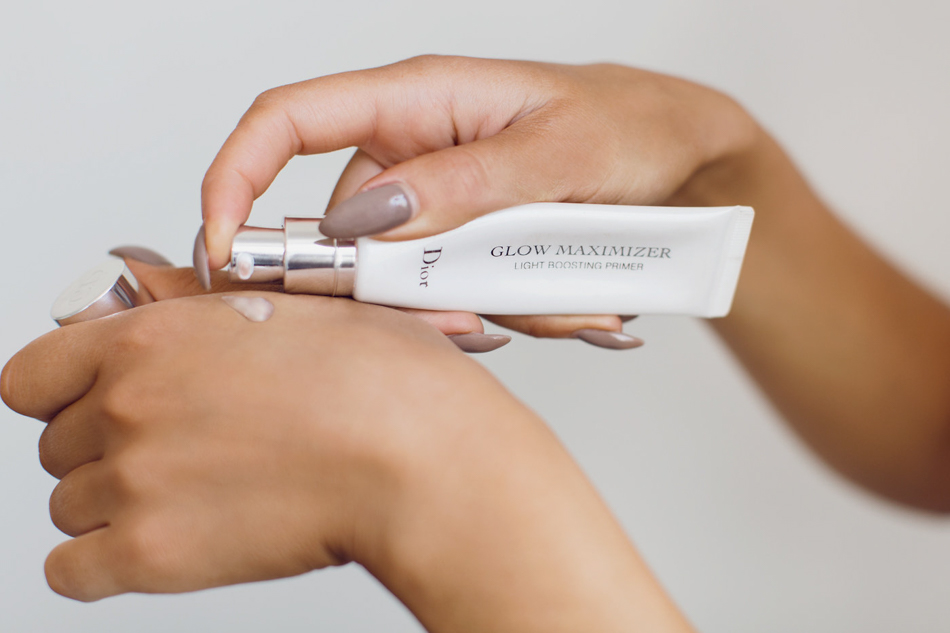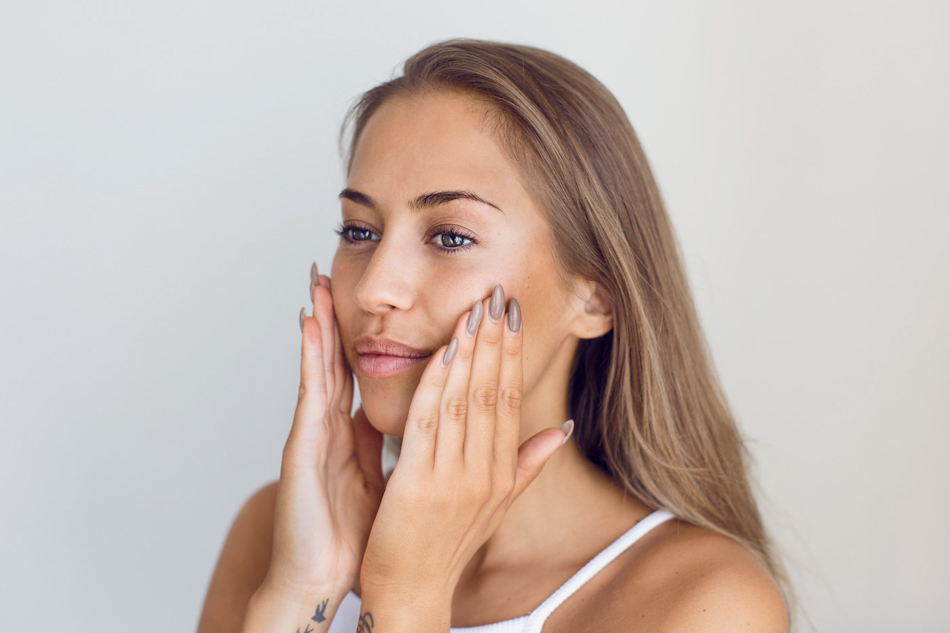 Efter att ha tvättat ansiktet och smort in mig med min ansiktskräm så börjar jag med att lägga min primer i hela ansiktet. Jag använder Dior's GLow Maximizer som ger ett fint skimmer. Den här primern använder jag även de dagar jag inte orkar lägga något mer på hyn än så.
// After washing my face and using my day cream, I start with putting primer all over my face. I use the Glow Maximizer by Dior, it gives a really nice glow. I also use this primer those days I don't put anything else on my skin.
STEP 2: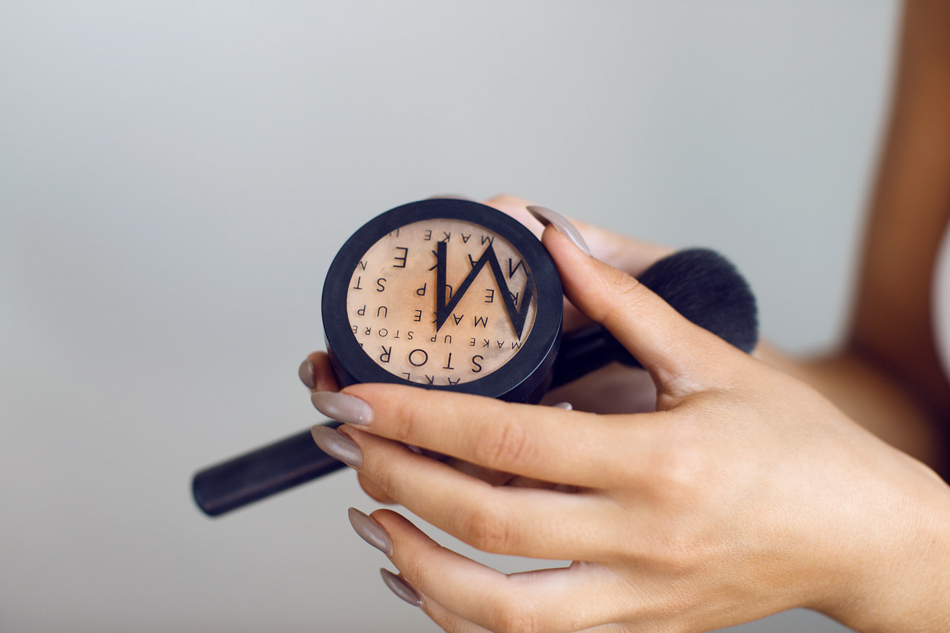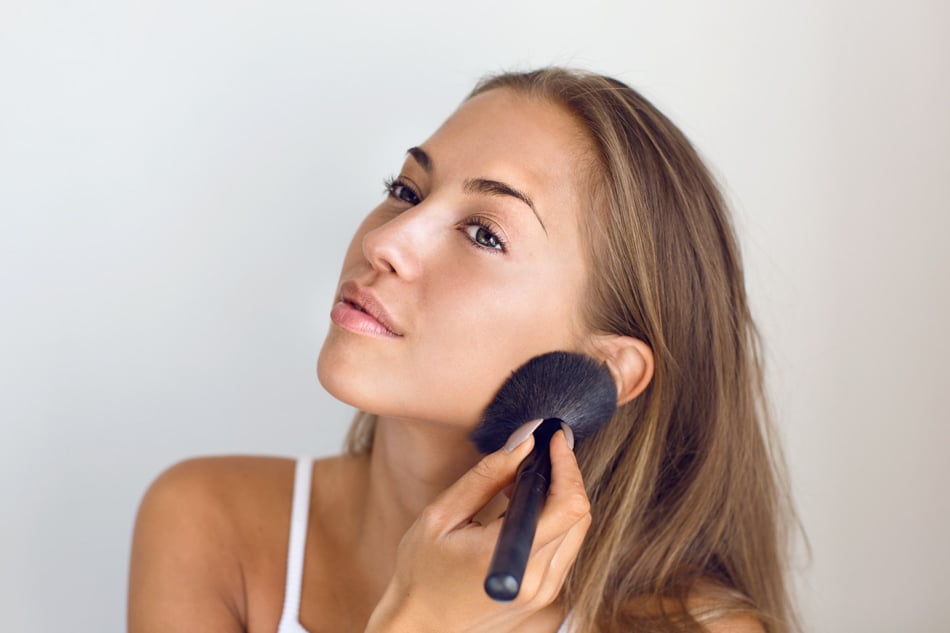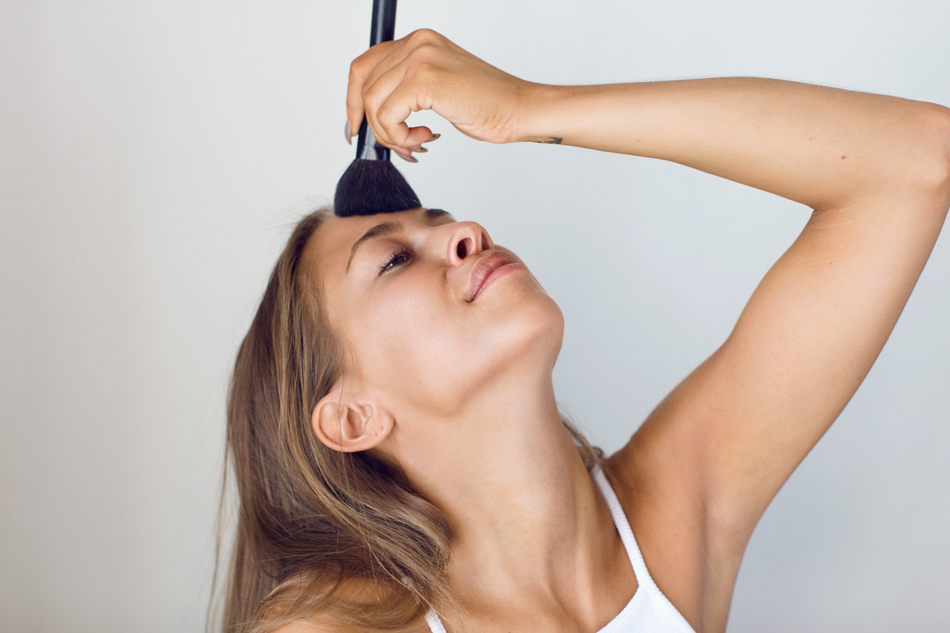 Jag skippar foundation och concealer till vardags och borstar (på lite olika sätt som ni ser, haha) direkt på mitt Wonder Powder från Make Up Store. Här använder jag färgen Kalahari. När jag är mer solbränd är det färgen Gobi jag använder. Det jag gillar med Wonder Powder är att det ger sån himla fin lyster och är inte för täckande.
// I skip foundation and concealer in my everyday makeup and go straight to my Wonder Powder from Make Up Store (and I brush it on in different kind of ways, as you can see haha). I'm using the color Kalahari here. When I'm more tanned I use the color Gobi. What I like about the Wonder Powder is that it gives a really nice lustre.
STEP 3: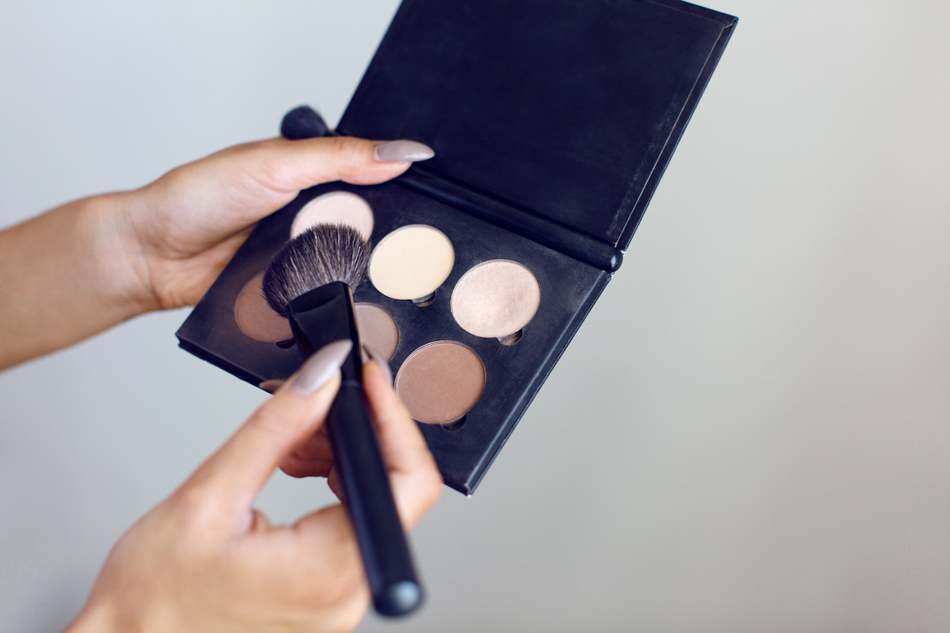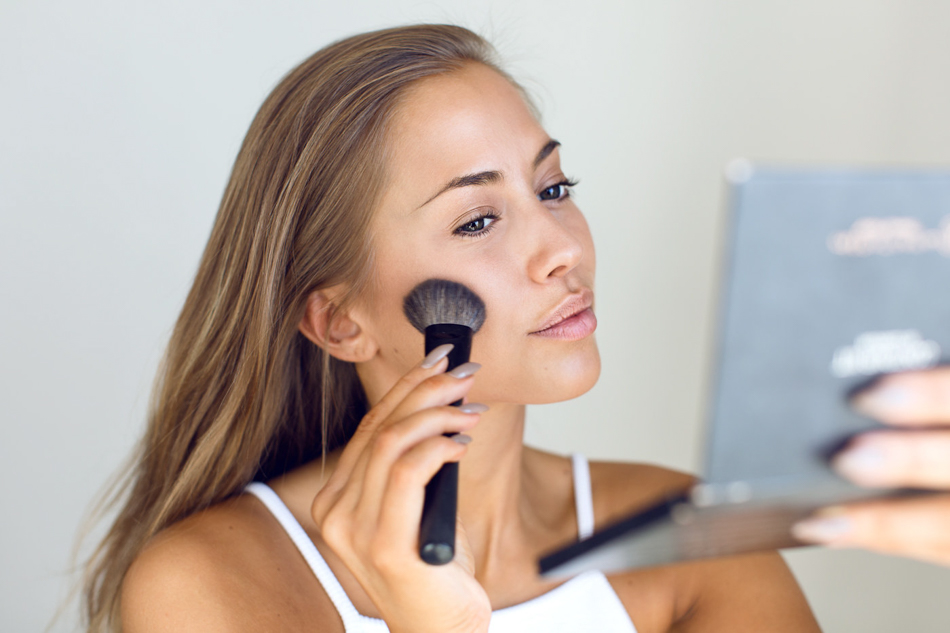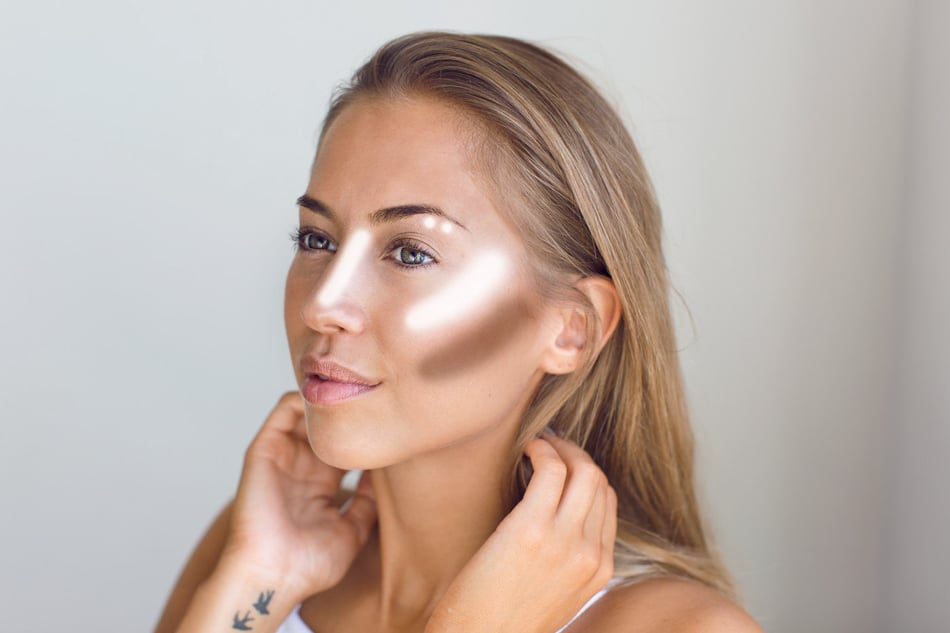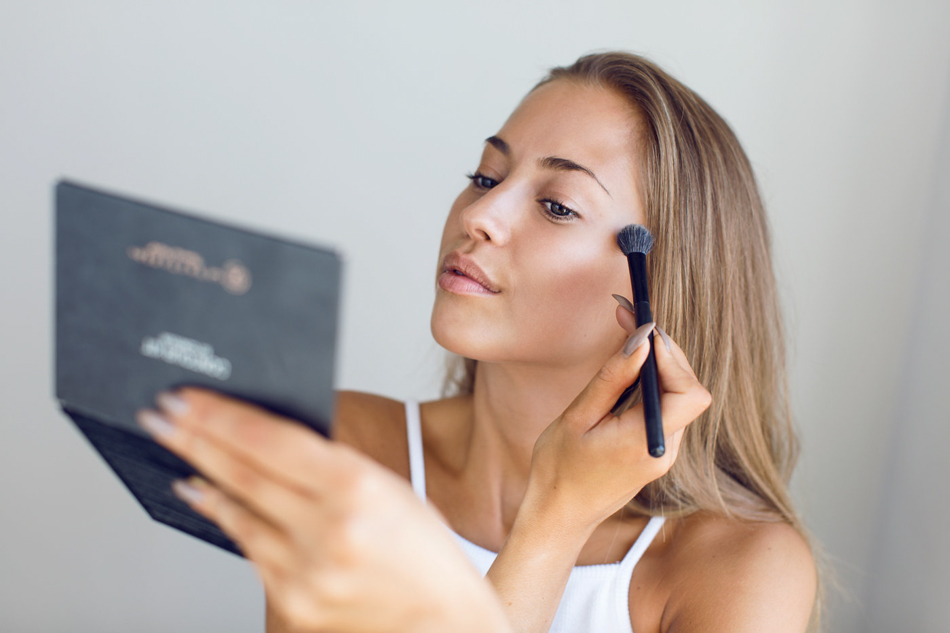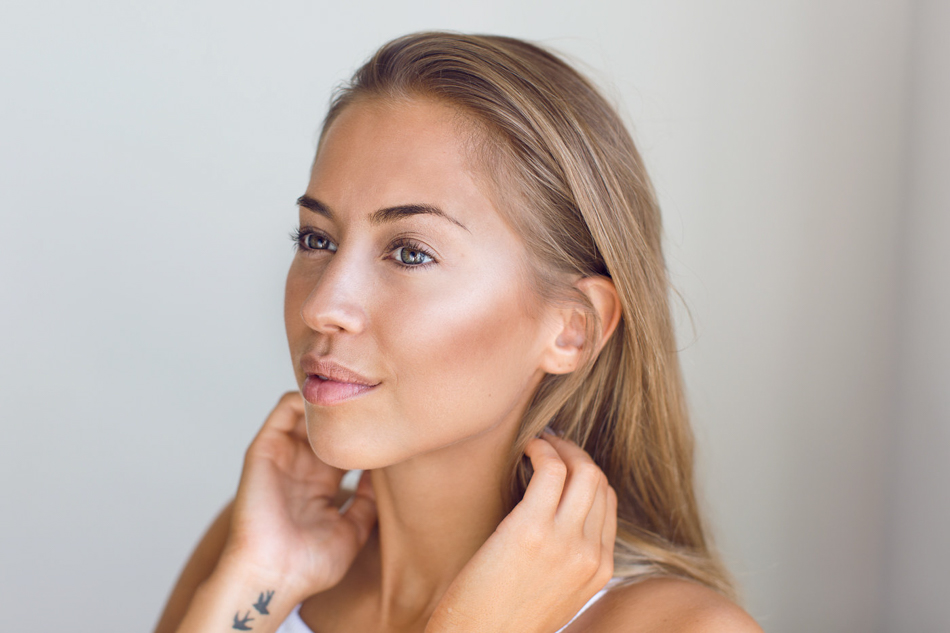 Min absoluta favorit i sminkväskan – Contour Kit från Anastasia i färgen "Light". Ni hittar den HÄR. Som ni ser på bilden skuggar jag med mörkt precis under kindbenet. Använder den ljusa skimriga för att highlighta över kindbenet, under brynet och mitt på näsan.
// My favorite in my make up bag – the Contour Kit from Anastasia, color "Light". Get it HERE. As you can see in the photo I shade with the dark one under my cheekbone. I use the light shimmery one to highlight over my cheekbone, under the brow and on my nose.
STEP 4: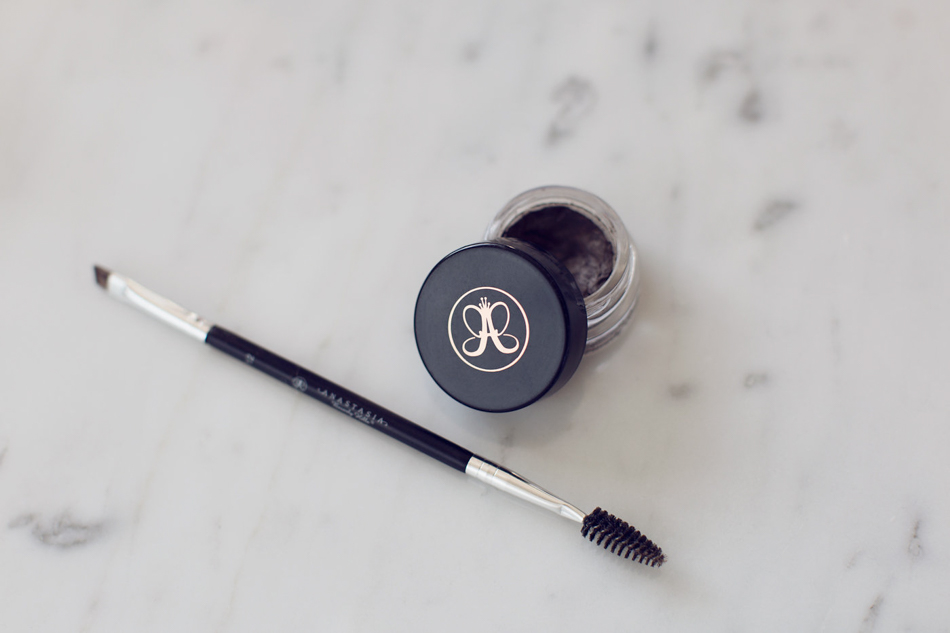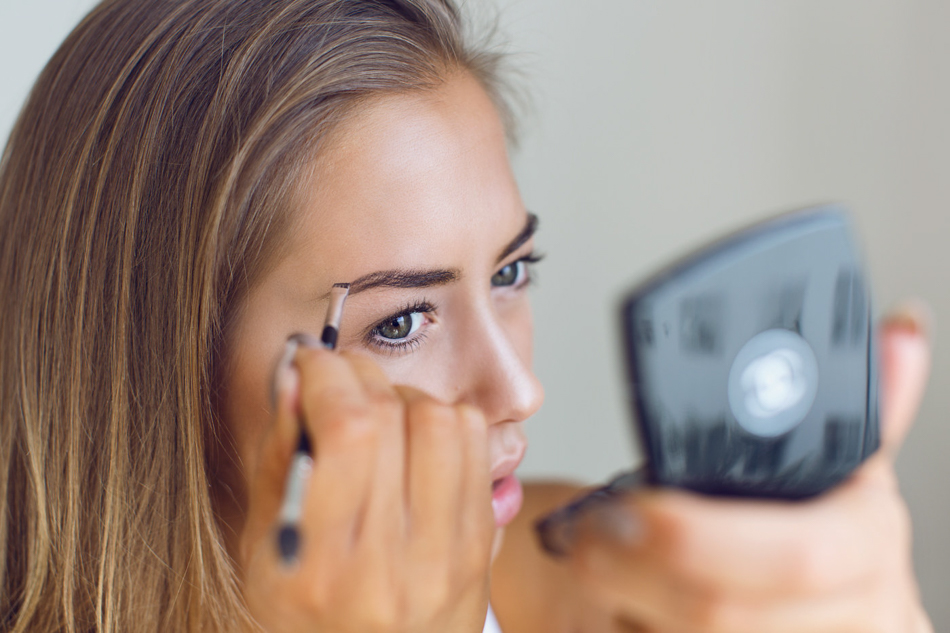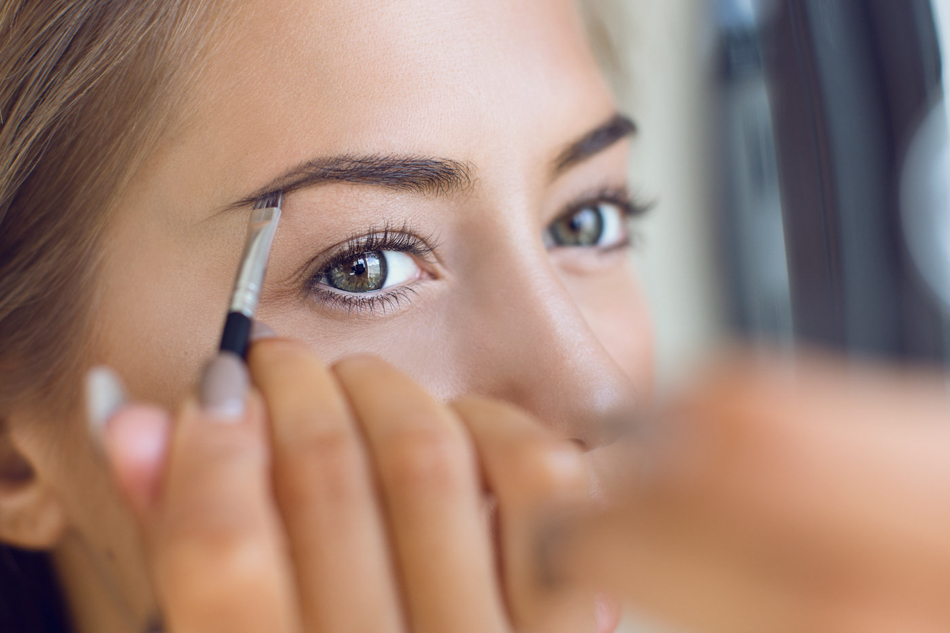 Nu till det typ det viktigaste – mina bryn! Bara jag får fixa mina bryn kan jag gå helt "osminkad". Jag använder Dip Brow Pomade från Anastasia, i färgen "dark brown". Ni hittar den HÄR. Penseln jag använder är smal och snedställd. Jag börjar alltid med att göra konturerna först och sedan fyller jag i resten.
// Now to the most important thing – my brows! If I can do my brows I can go completely "without" make up. I use the Dip Brow Pomade from Anastasia, in the color "dark brown". Get it HERE. The brush I use is slim and canted. I always start with the contours and then I fill in the rest.
STEP 5: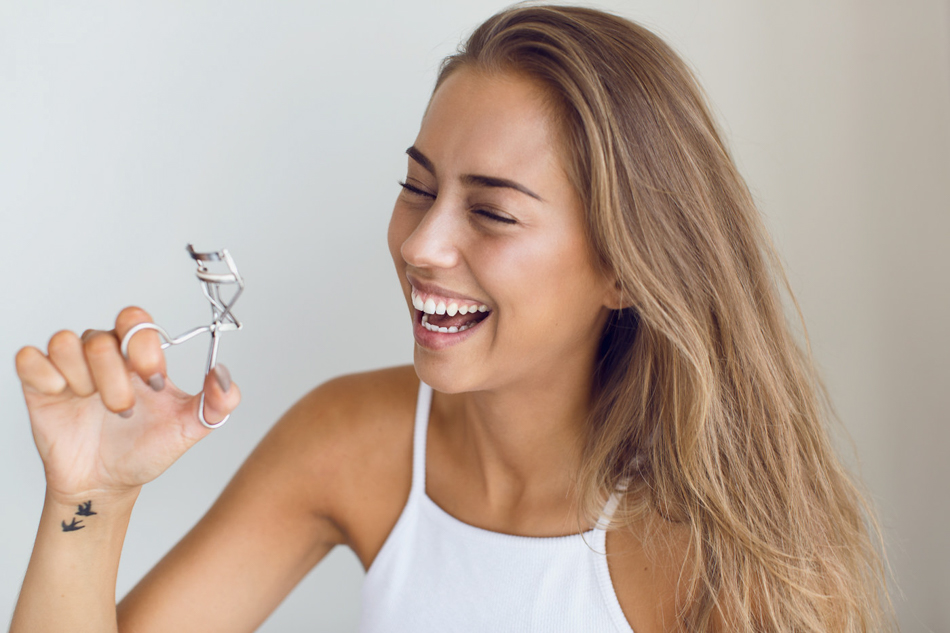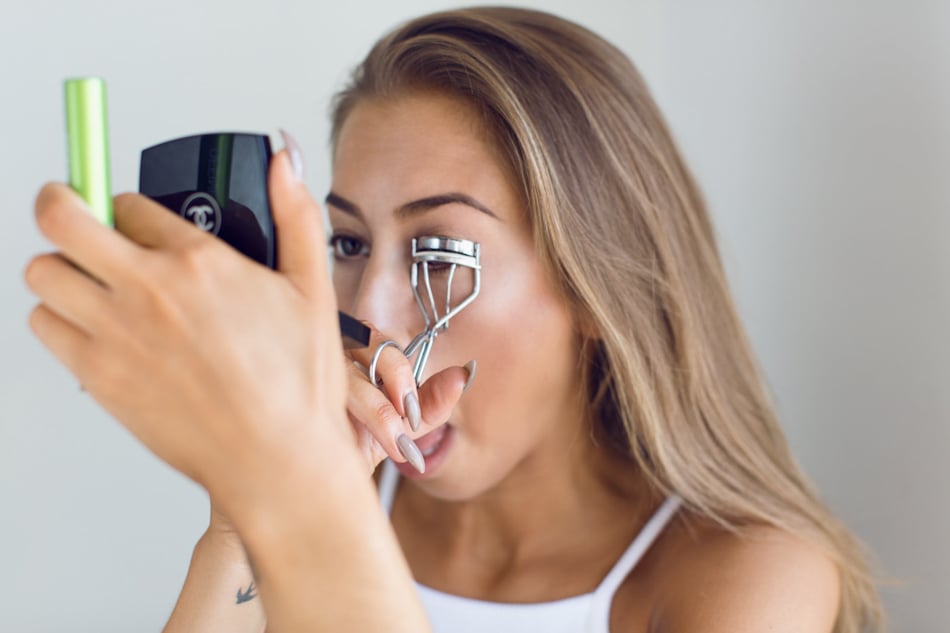 Dags att böja fransarna! Gärna med så öppen mun som möjligt. ;-) Jag använder en sviiiingammal fransböjare från H&M. MÅ DU ALDRIG FÖRSVINNA/GÅ SÖNDER! Den är bäst!
// Time to curl the lashes! I prefer to do it with my mouth as much open as possible. ;-) I use a really old curler from H&M. PLEASE DON'T EVER BREAK/DISAPPEAR! It's the best!
STEP 6: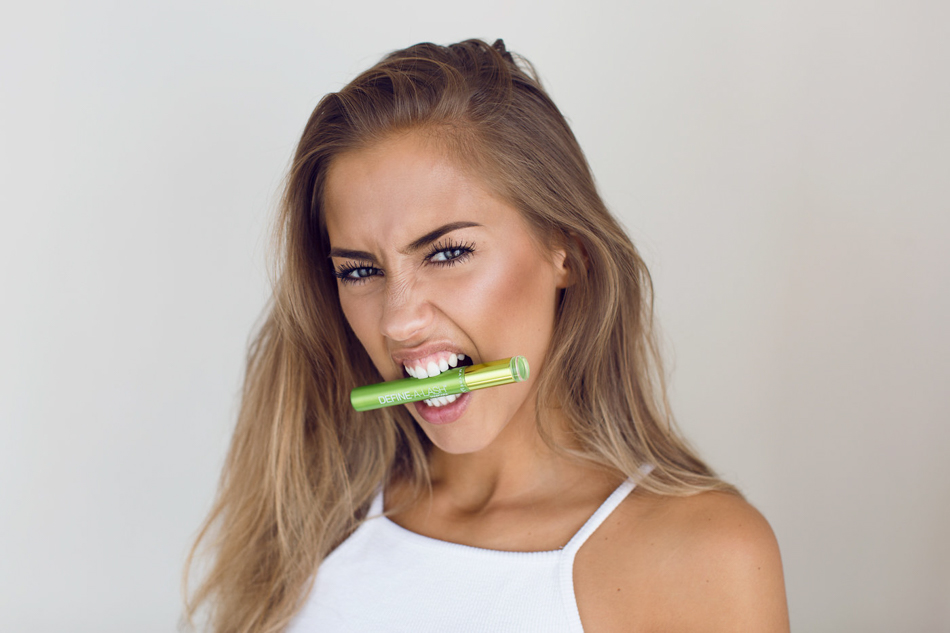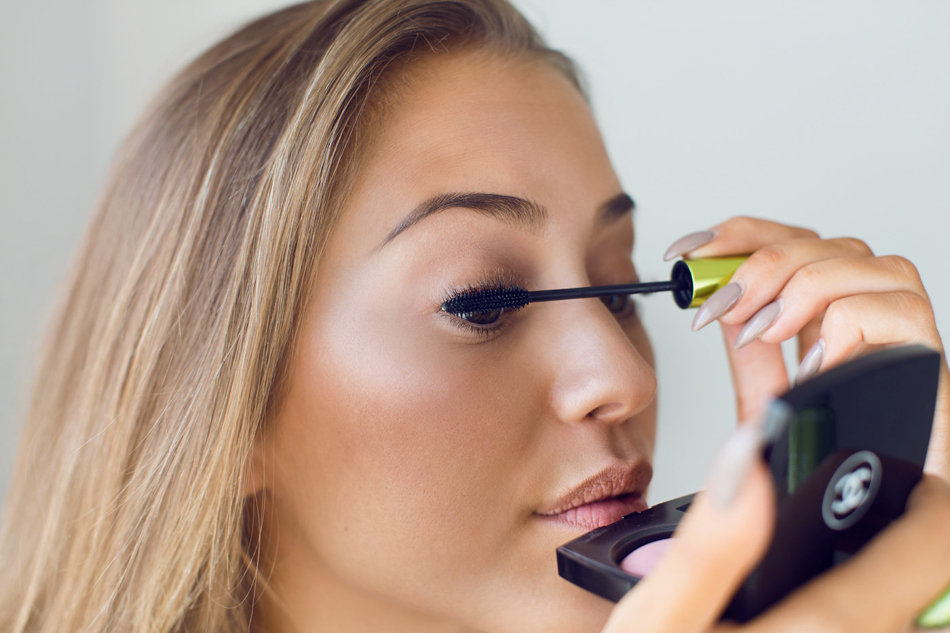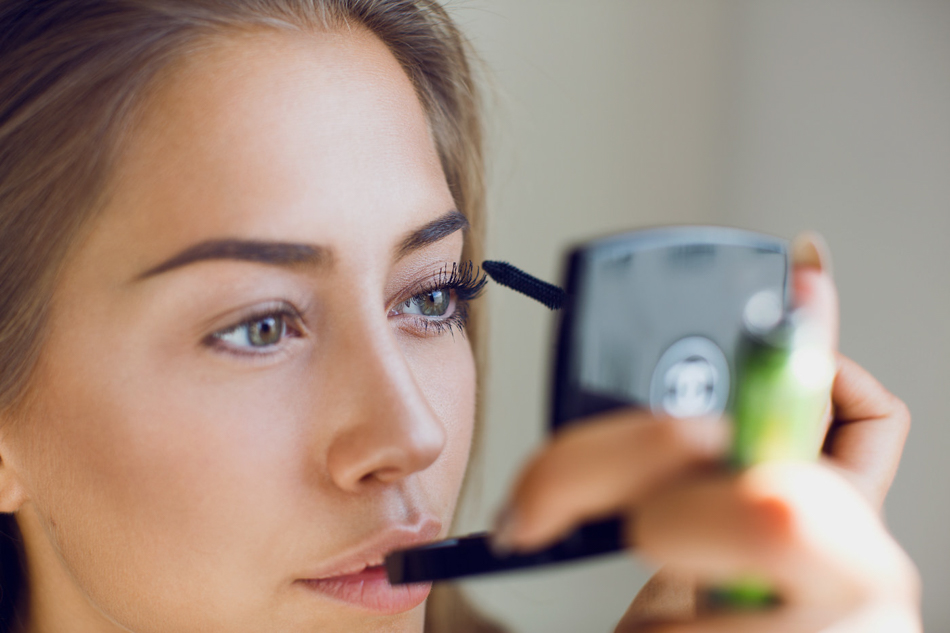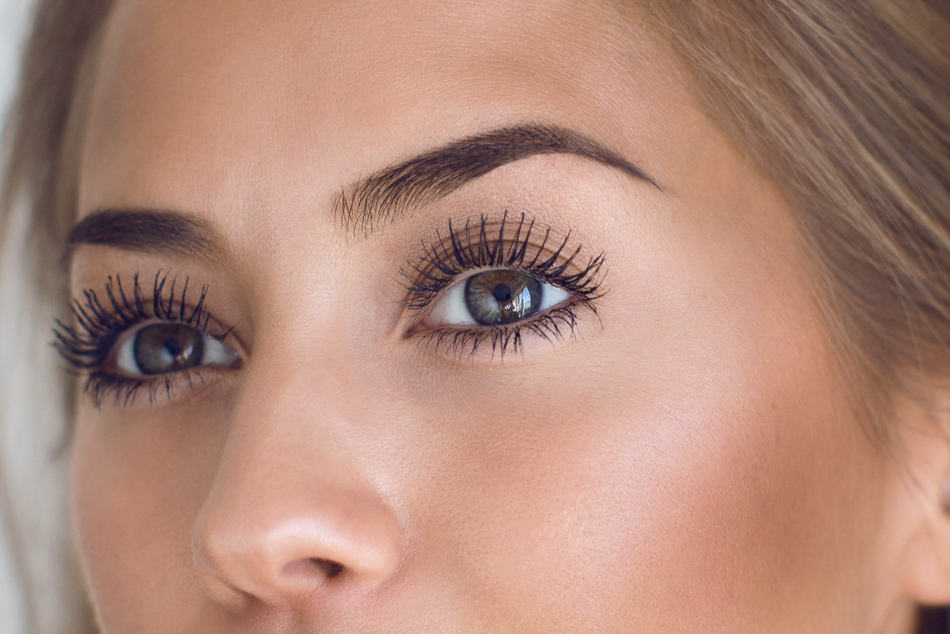 Dags för fransar och det här lägger jag mest tid på. Kan stå i en evighet och pilla…. Perfekta ska de bli! Jag har använt Maybelline define-a-lash i många år nu, tyvärr säljs den inte här längre så jag får beställa den från Ebay etc. Mitt trick för att få till dessa långa separerade fransar är att "sicksacka" borsten försiktigt samtidigt som jag drar borsten från fransrötterna och utåt. För att få till längden gäller det bara att bygga på! Låt torka lite, bygg på lite mer på topparna. Dessa fransar blir inte till av ett lager, här krävs det lite tid och jobb. ;-)
// It's time for the lashes and this is what I put the most time on. I can do this forever… They have to be perfect! I have been using Maybelline define-a-lash for many years now, unfortunately they don't sell it here anymore so I have to order it from Ebay etc. My tricks to get to these long separated lashes is to "zigzag" the brush gently while I pull the brush from the roots and out. To get to the length I just have to build it up! Let it dry a little, put on a little more. These lashes are not made of one layer, this takes some time and work. ;-)
THE RESULT: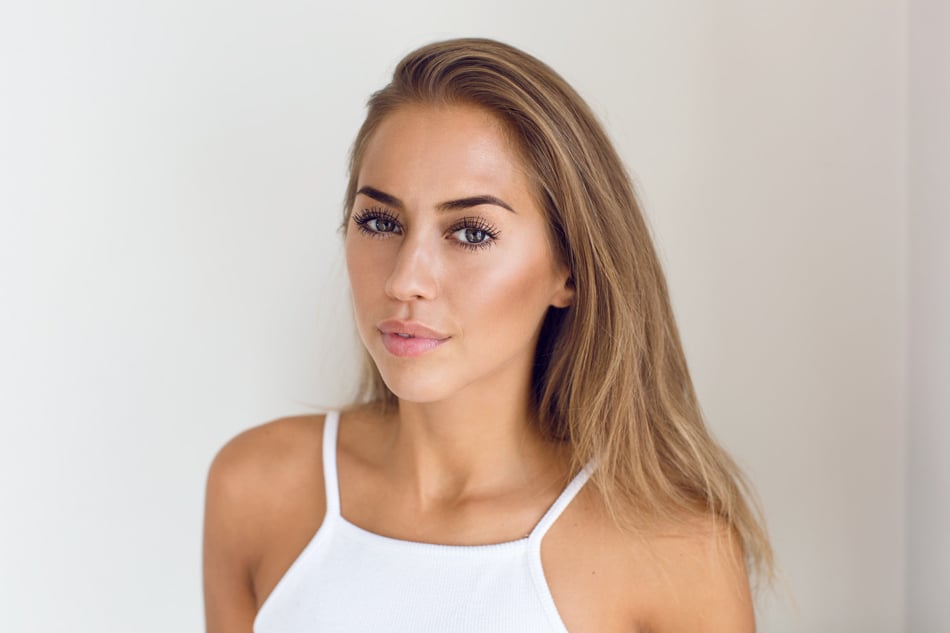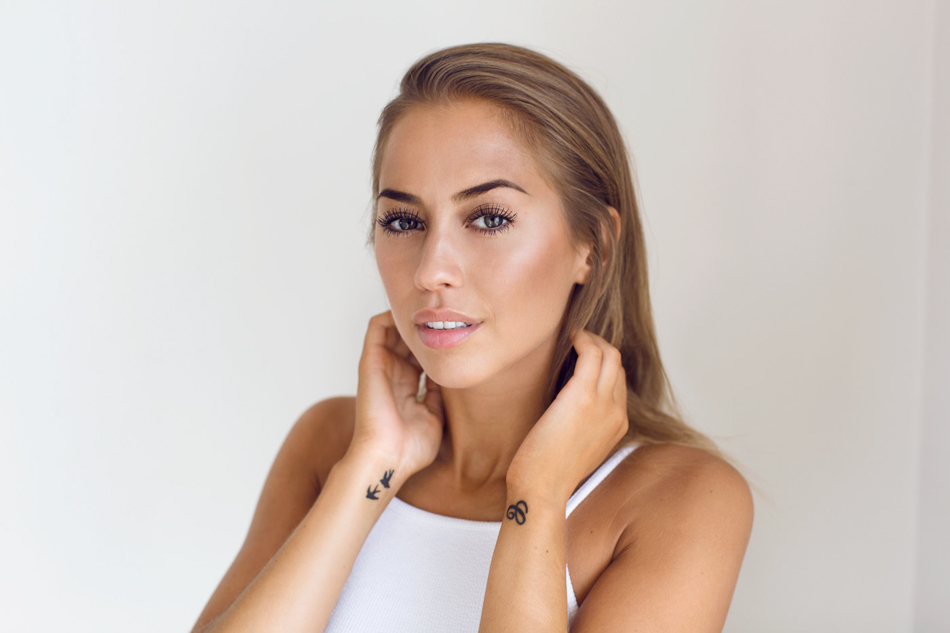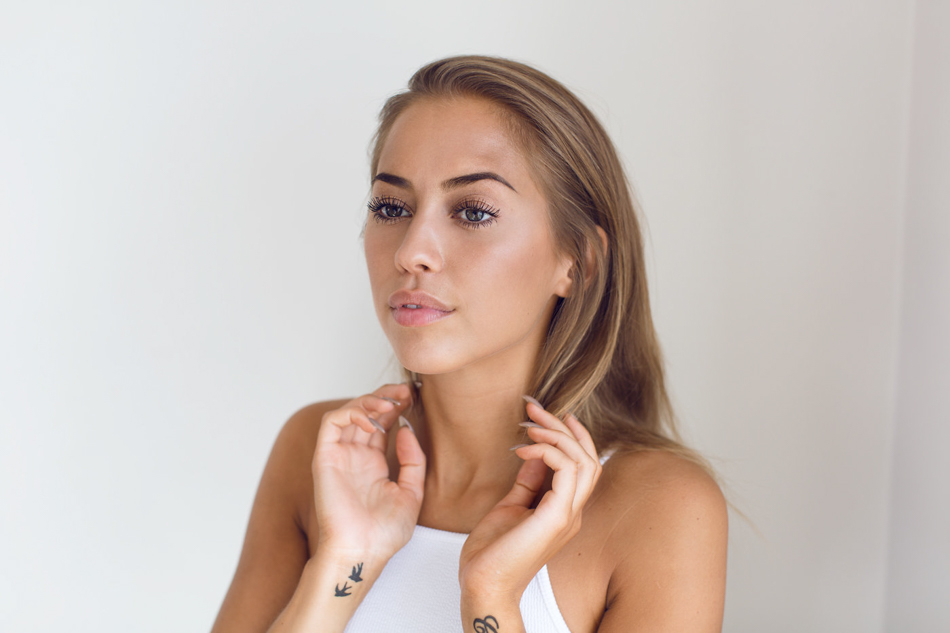 På med lite läppbalsam och så….KLART!! Ibland när jag ska fota t.ex. så kör jag även ögonskugga, men det är mer likt min fest-makeup och den ska ni få längre fram. :-)
// Put on a little lip balm and then….DONE!! Sometimes when I shoot I also use eyeshadow, but that is more like my party makeup and I will give you that one later. :-)
– Contains adlinks.