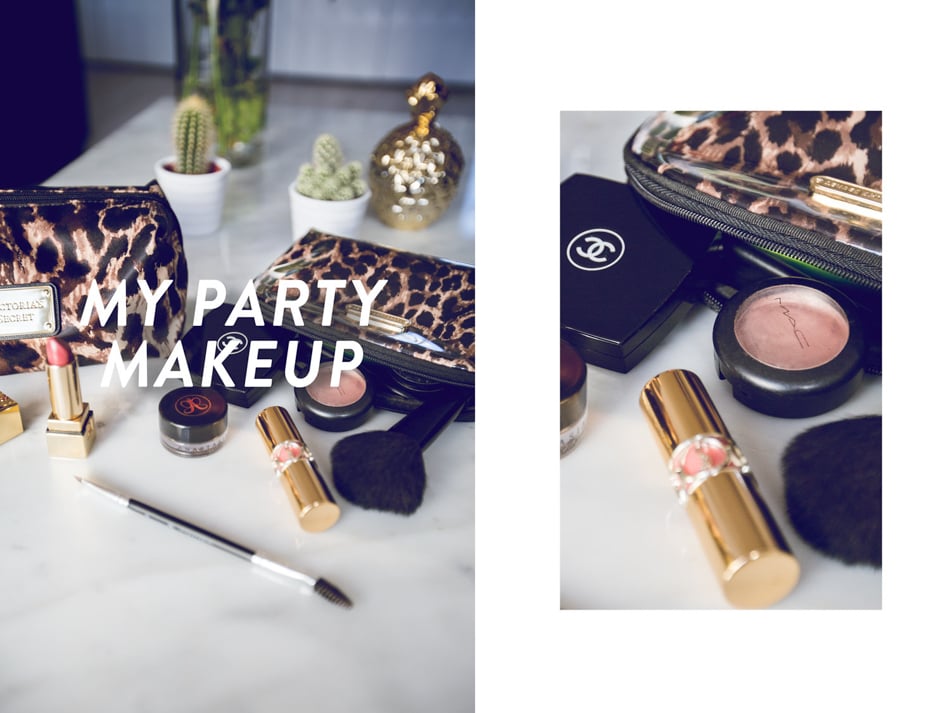 STEP 1: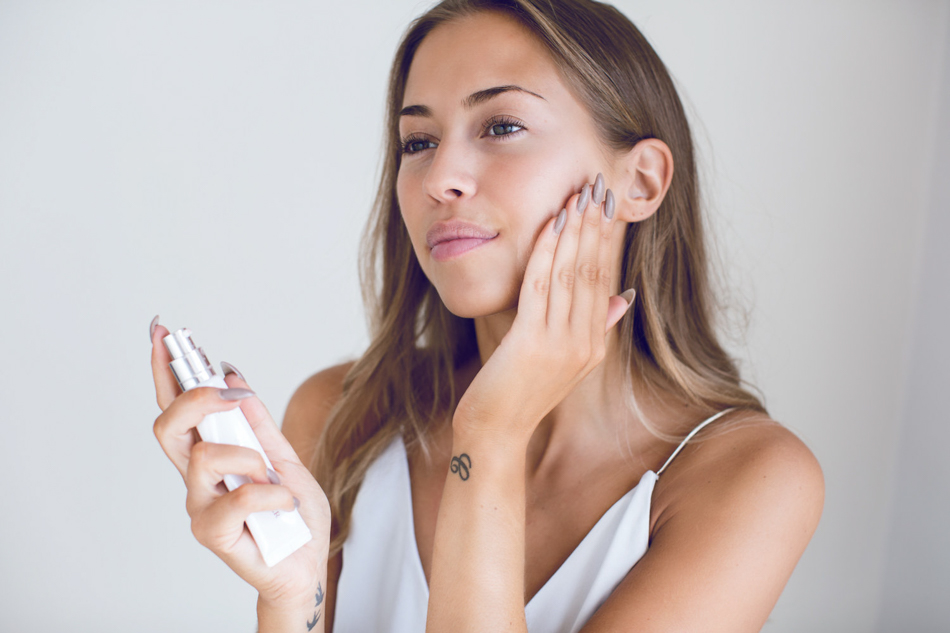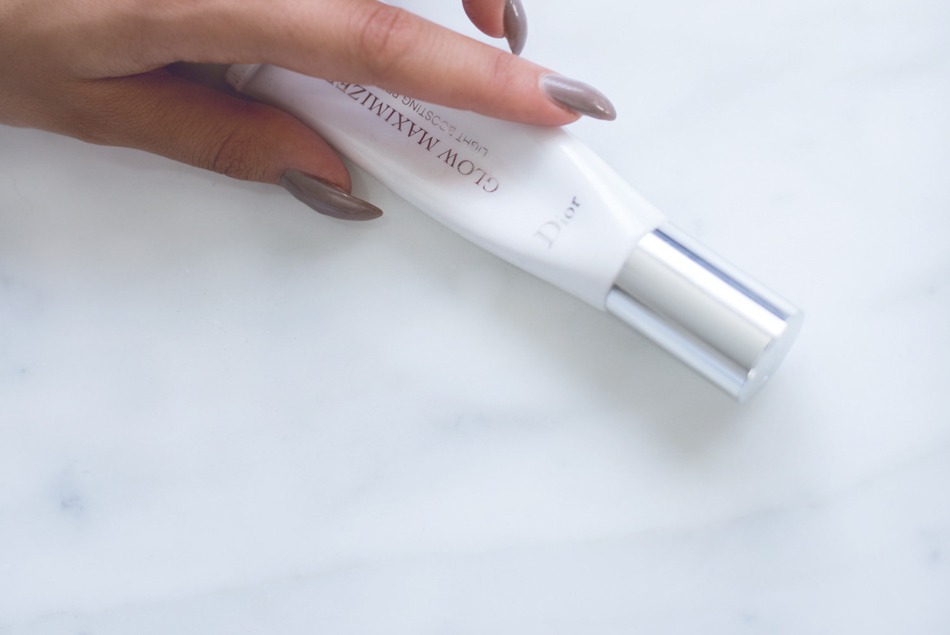 Precis som i min vardagsmake, så börjar jag med att lägga primern "Dior Glow Maximizer" i hela ansiktet. Detta gör jag efter att ha tvättat och smort in ansiktet med min ansiktskräm (Neutrogena).
// Just like in my everyday make up, I start with putting the primer Dior Glow Maximizer all over my face. I do this after washing & moisturizing (Neutrogena).
STEP 2: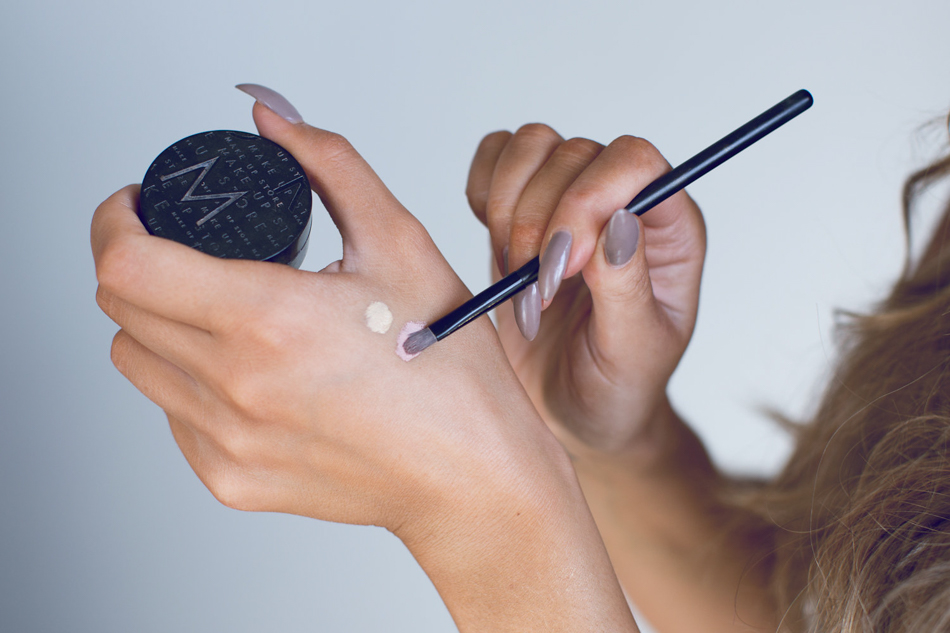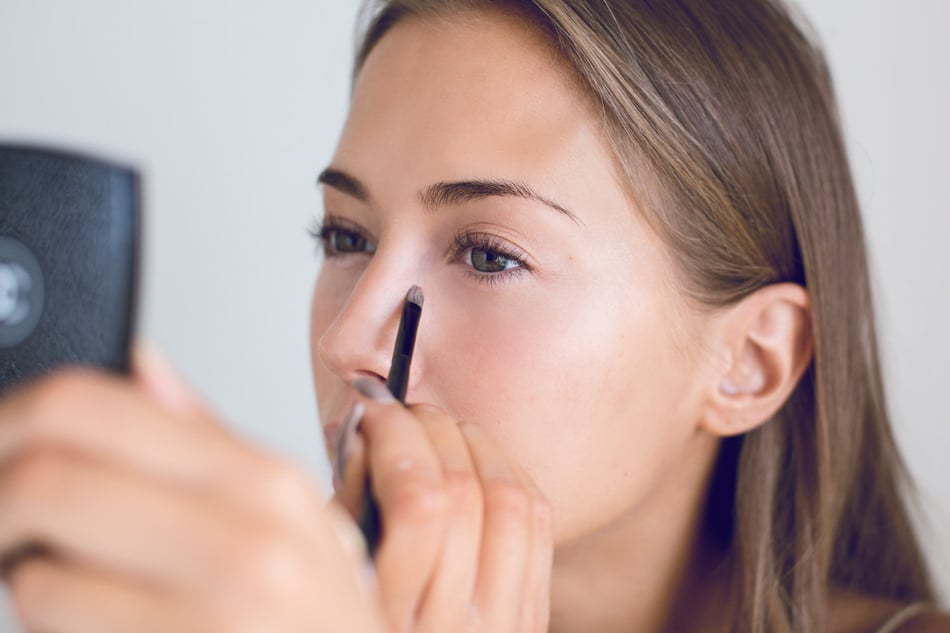 Sedan lägger jag concealer under ögonen eller om jag har någon finne eller så att täcka. Jag använder "Cover all mix" från Make Up Store, och jag gillar den för att den har tre olika nyanser med olika syften. Använder främst den rosa (för att täcka mörka ringar) och den gula (för att täcka röda partier). Och jag brukar blanda dem för bästa resultat! (PS. Verkar som att de bytt förpackning. Men här är den!)
// Then I put concealer under my eyes, or if I have a pimple or something to cover. I use Cover all mix from Make Up Store, and I love that one cause it has three different colors for different purposes. I mostly use the pink one (to cover dark circles etc) and the yellow one (to cover red spots etc). And I mix them together for best result! (PS. Seems like they might have changed the packaging. But here it is!)
STEP 3: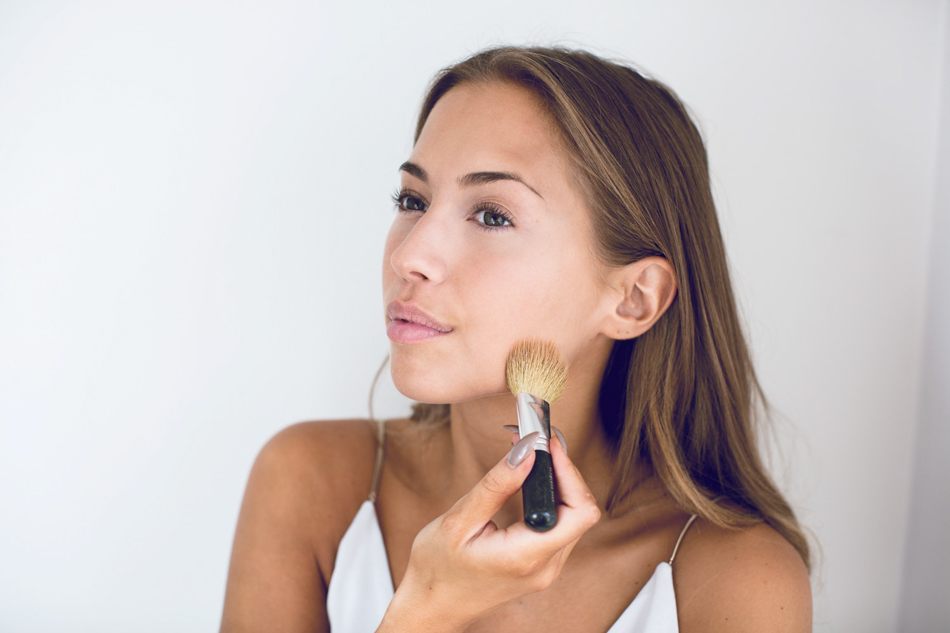 Dags för foundation! Ibland använder jag en flytande från Chanel (Gabbi använder alltid den på mig när hon sminkar mig för galor osv) men för det mesta så kör jag på i.d mineralfoundation. Är jag solbränd så skippar jag foundation även till fest, om jag inte är det använder jag färgen Golden Medium.
// Time to put on foundation! Sometimes I use a liquid one from Chanel (Gabbi always use that one on me when she does my make up for galas etc) but mostly I use this i.d. mineral foundation. If I'm tanned I don't have foundation at all even for party, but if I'm not I use the color Golden Medium.
STEP 4: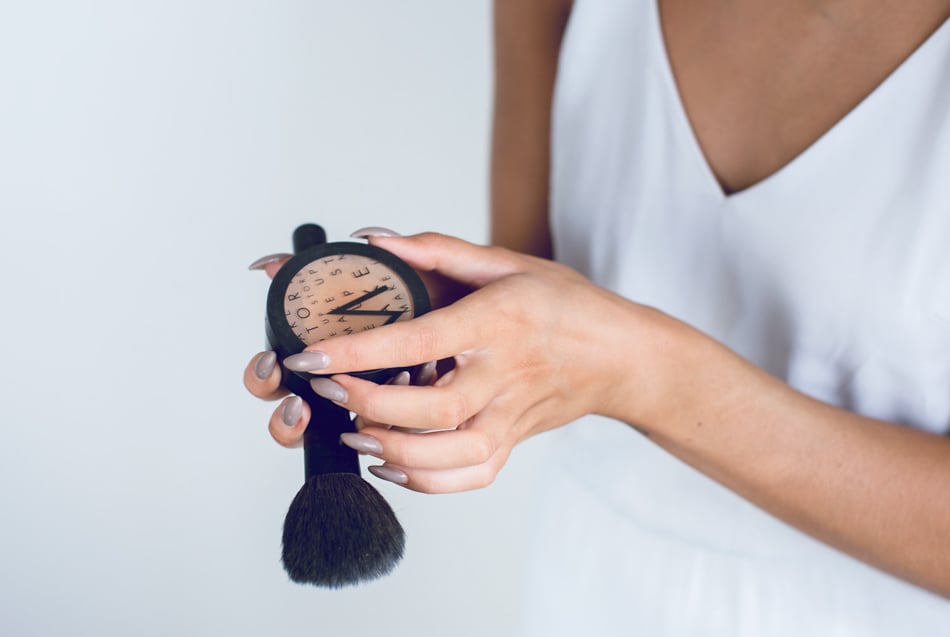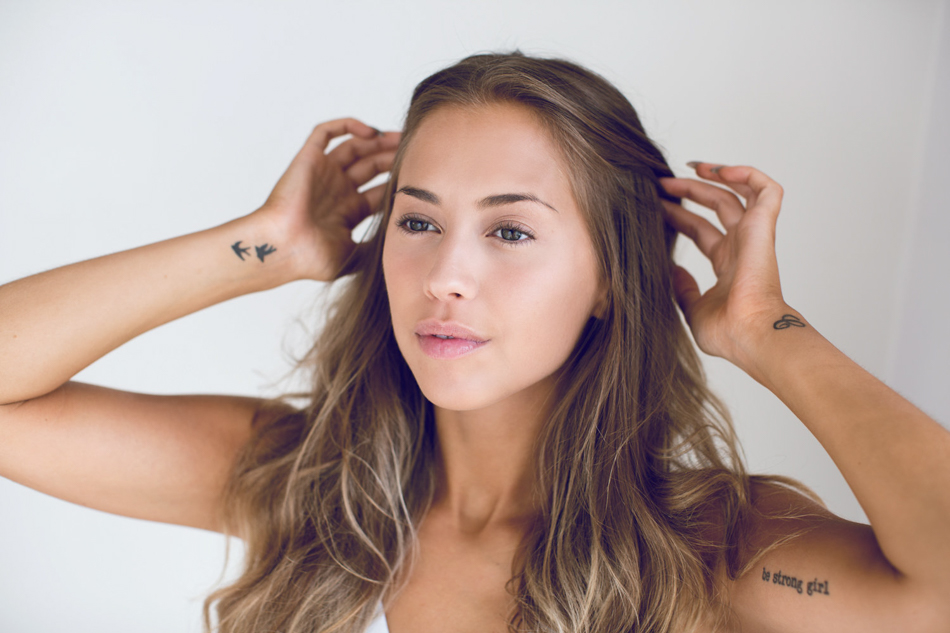 Sedan dags för Wonder Powder från Make Up Store, ett puder som ger himla fin lyster. Färgen Kalahari funkar bra här, är jag mer solbränd kör jag Gobi. Eller blandar dem!
// Then it's time for Wonder Powder from Make Up Store, a powder that gives a really nice luster. The color Kalahari works fine here, if I'm more tanned I use Gobi. Or mix them two together!
STEP 5: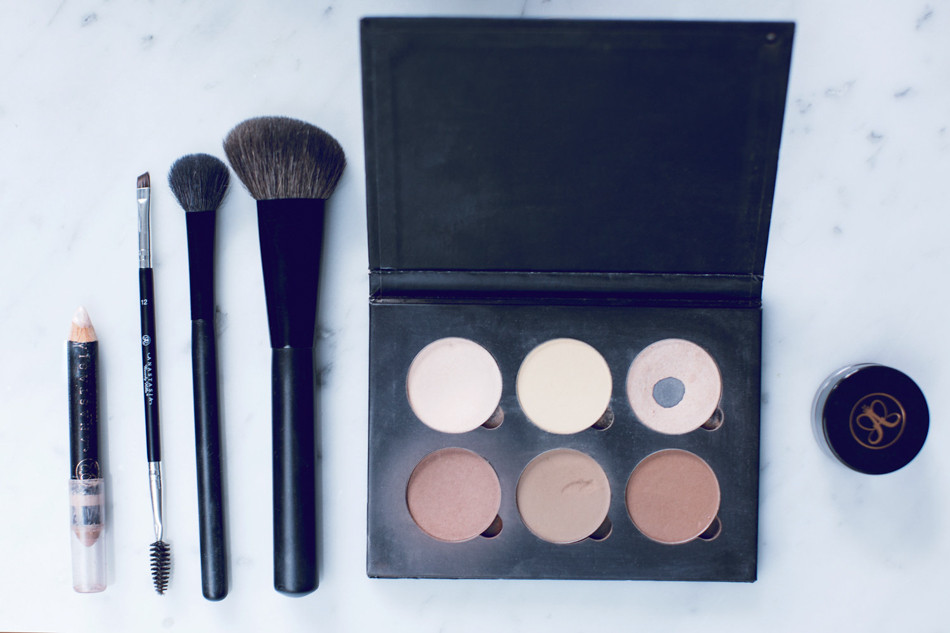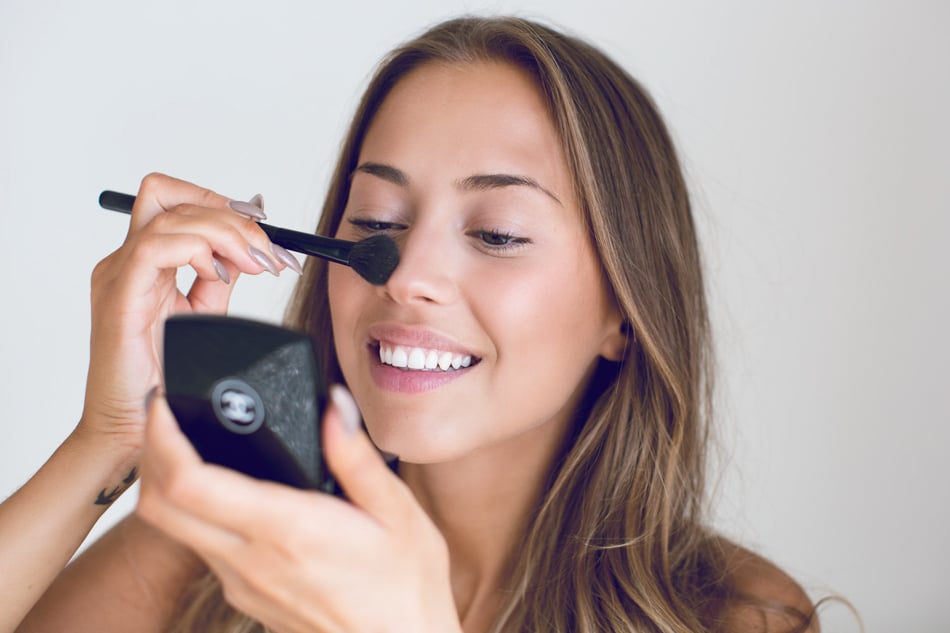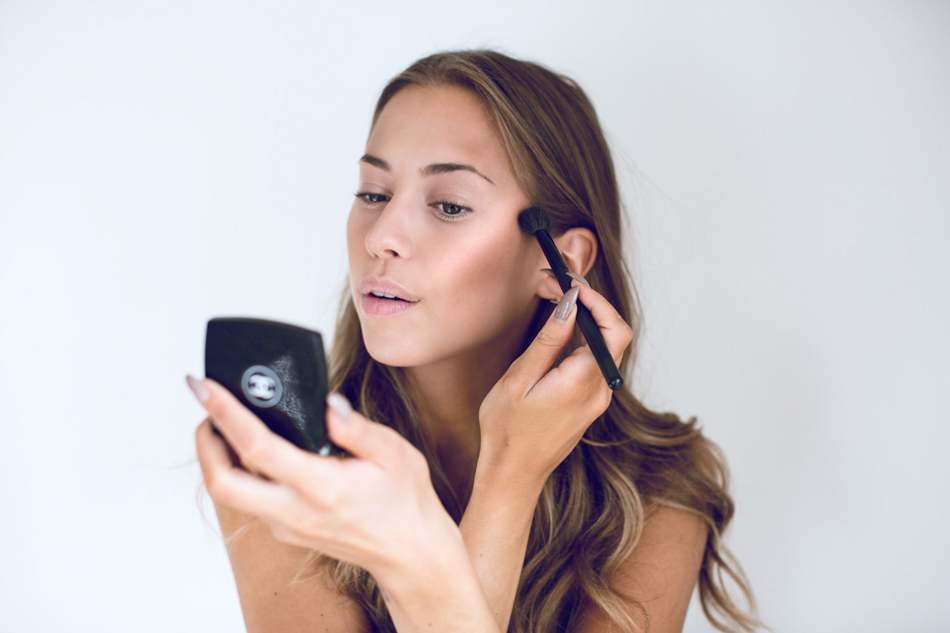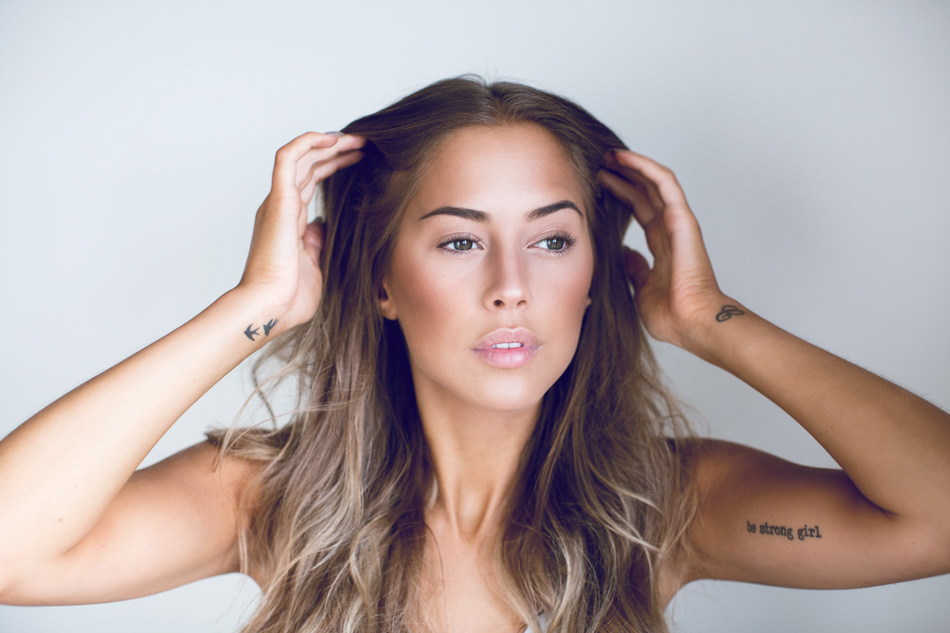 Shading, highlighting och bryn, allt från Anastasia. Läs mer om brynen i min vardagsmakeup-tutorial. Contour Kit Light (här hittar ni den) använder jag för att markera ansiktsdragen. Jag lägger mörkt (skuggar) precis under kindbenen och på sidan av näsan. Jag lägger ljust (highlightar) över kindbenen, på näsa, på haka, under brynen, pannan. Highlighting Duo Pencil använder jag på överläppens kant, under brynen och ibland i runt ögonvrån närmast näsan.
// Shading, highlighting and brows, everything from Anastasia. Read more about my brows in my everyday make up tutorial.  I use the Contour Kit Light (get it here) to highlight my facial features. I put the dark one under my cheekbones and on the sides of my nose. I put the light shimmery one over my cheekbones, on my nose, chin, forehead, under my eyebrows. I use Highlighting Duo Pencil above my upperlip, under my brows and sometimes also in the corner of my eye.
STEP 6: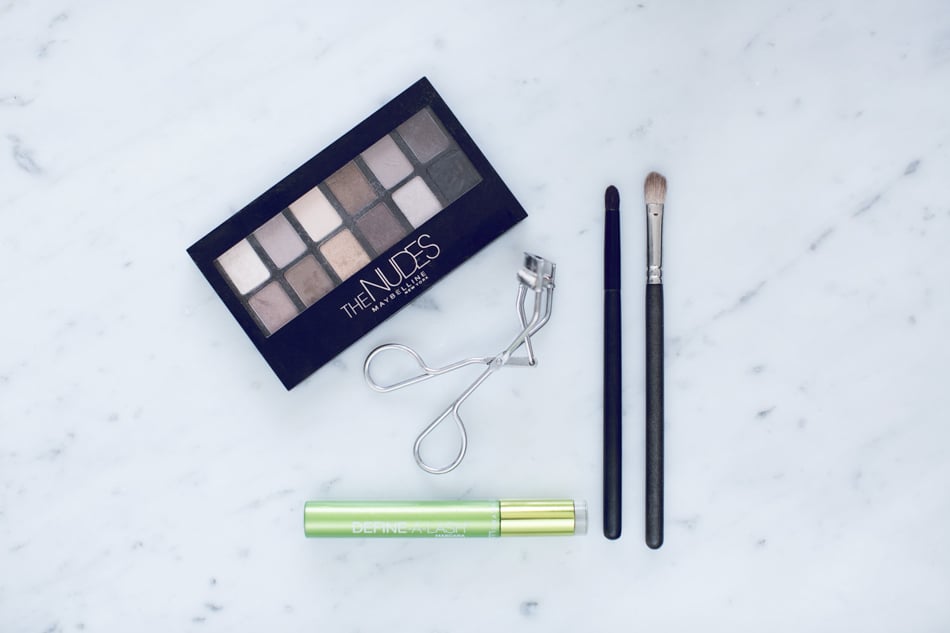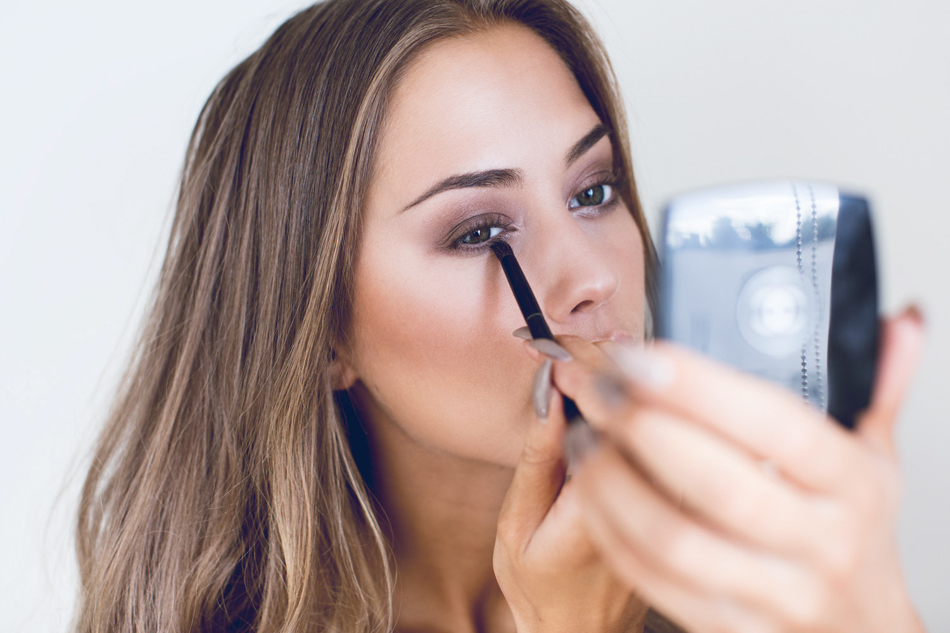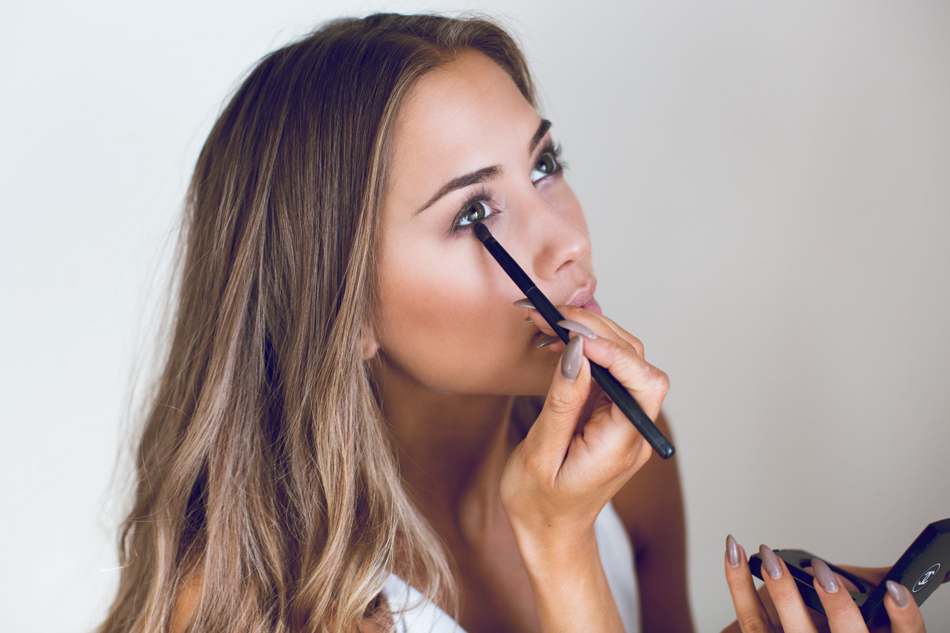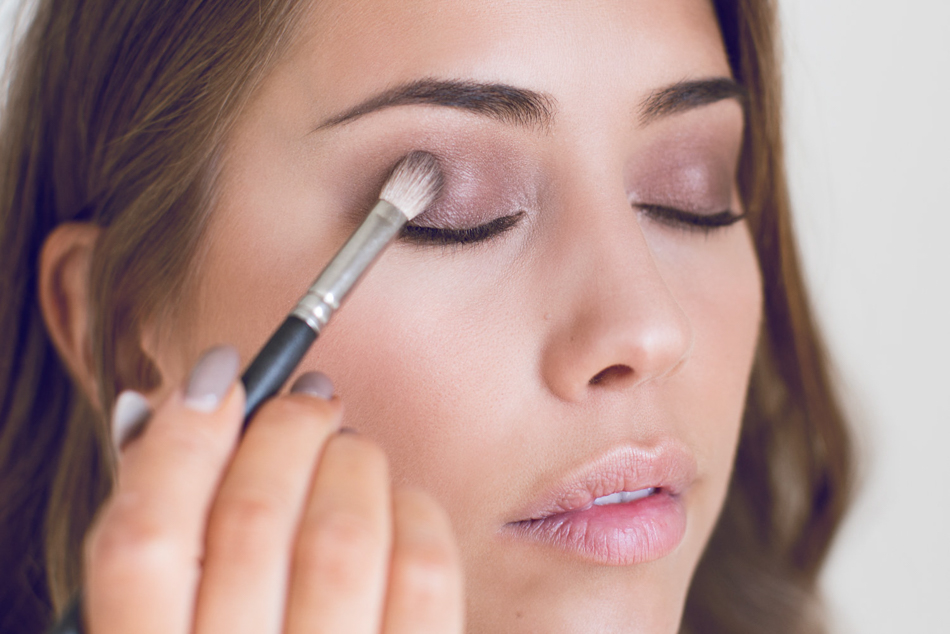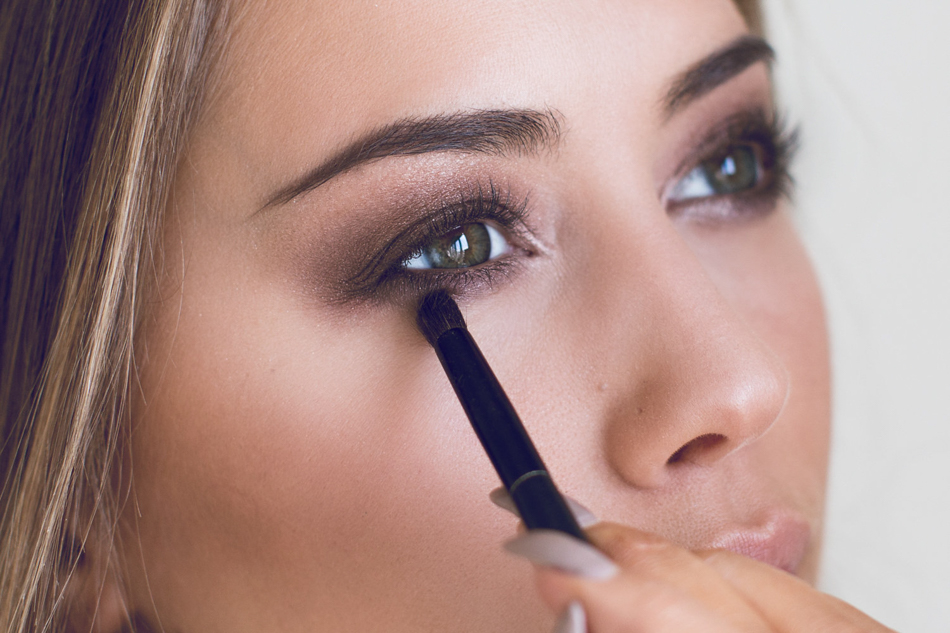 Nu till ögonen. Först böjer jag fransarna med min kära gamla fransböjare från H&M (eller egentligen gör jag det efter skuggorna men här hade jag gjort det innan). Sedan använder jag en palett med ögonskuggor från Maybelline. Ni hittar den HÄR. Det är sjukt svårt att förklara hur jag lägger skuggorna, men jag börjar med ljus skimrig skugga över typ hela ögonlocket, sedan lägger jag mörkast närmast fransraden på halva ögonlocket, och under hela ögat. Inte så mycket längst in. Sedan tar jag en större pensel och sotar ut det ordentligt. Övning ger färdighet så det är bara att testa. :-) För mascara, kolla min vardagsmake-tutorial.
// Now to the eyes. First I curl the lashes with my beloved old curler from H&M (or I actually do it after the shadows but in these photos I did it first). Then I use a palett with eyeshadows from Maybelline. Get it HERE. It's so hard to explain how I put the shadows, but I start with a light shimmery shadow on like my whole eyelid, then I put a dark one close to the lash line on half the eyelid, and under the whole eye. Not so much close to the nose. Then I take a bigger brush and blur it out for a smokey look. Practice makes perfect so just try it out. :-) For mascara, check my everyday make up tutorial.
STEP 7: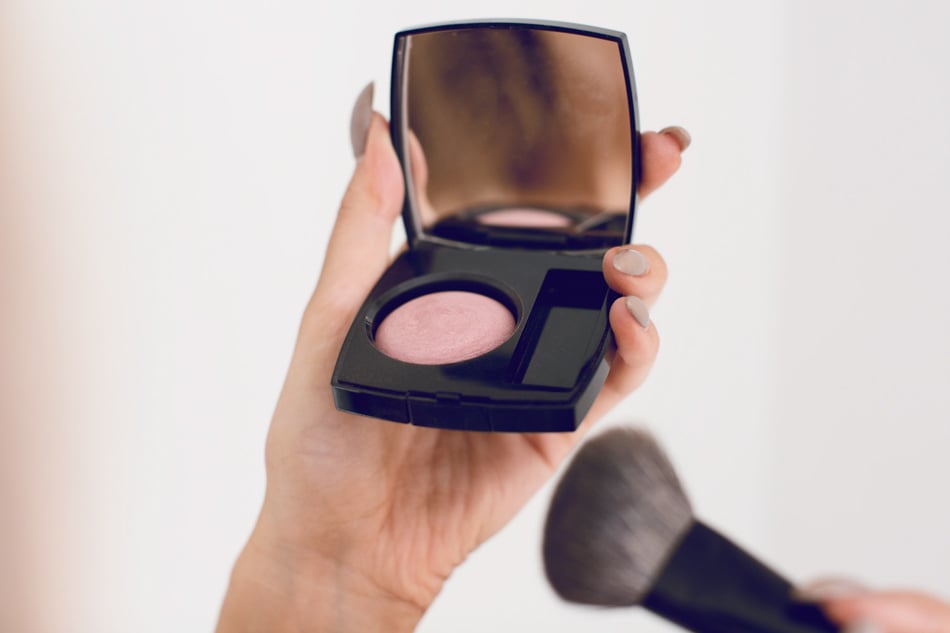 Lite rouge! Denna heter Joues Contraste Powder Blush från Chanel, färg 160 Innocence.
// Some rouge! This one is called Joues Contraste Powder Blush from Chanel, color 160 Innocence.
STEP 8: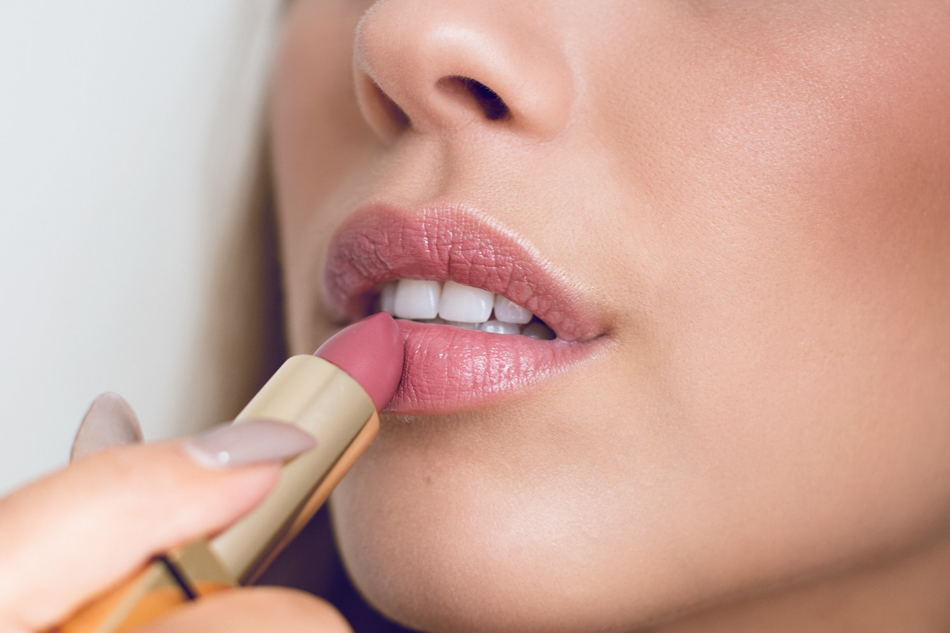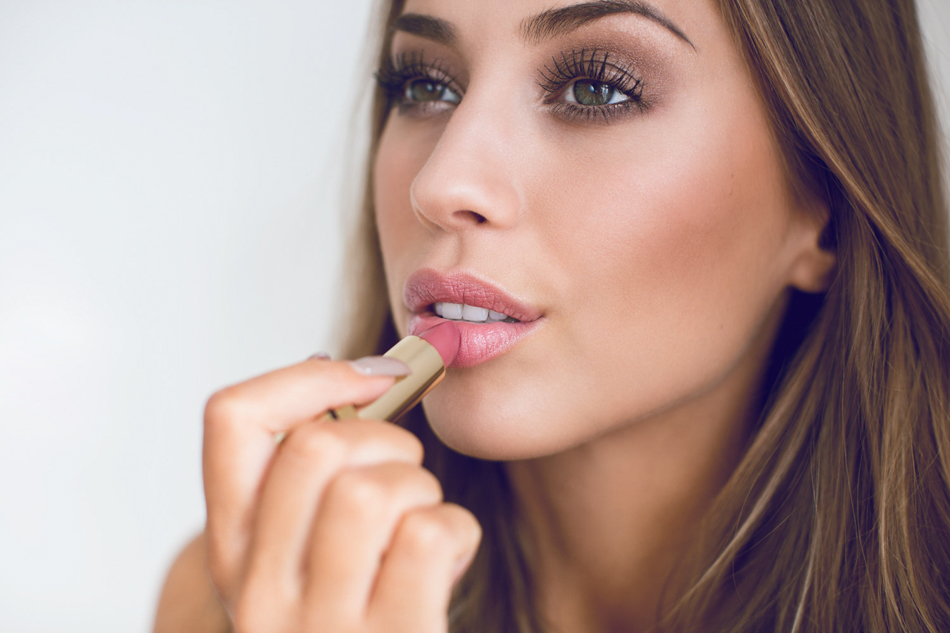 Vad jag använder på läpparna varierar ju såklart. För det mesta kör ja bara vanligt läppbalsam (Försvarets hudsalva ftw!) Men här har jag använt nummer 66 från YSL Rouge Pur Couture.
// What I use on my lips varies ofc. Normally I just go for a regular lip balm. But here I've used number 66 from YSL Rouge Pur Couture.
THE RESULT: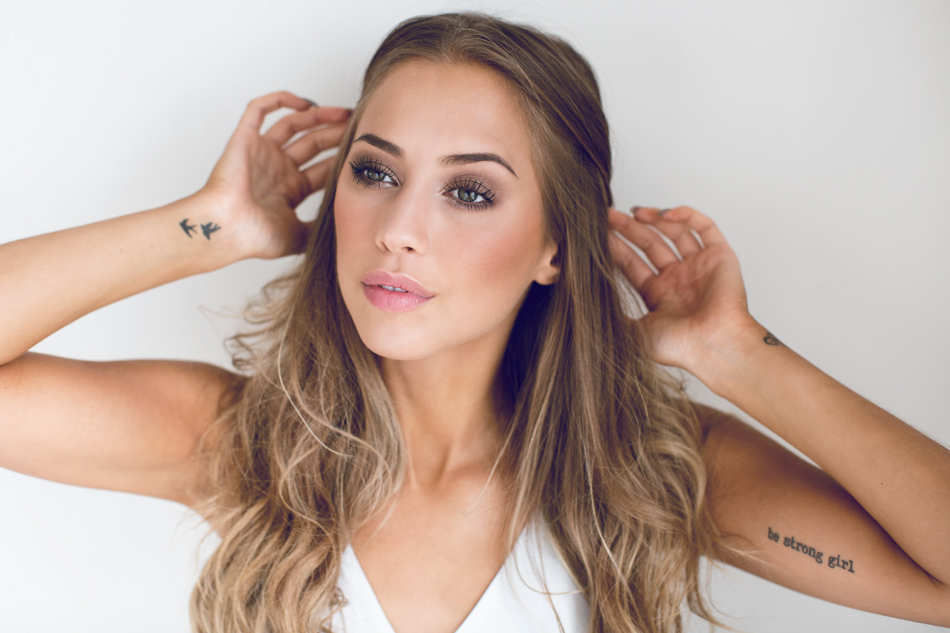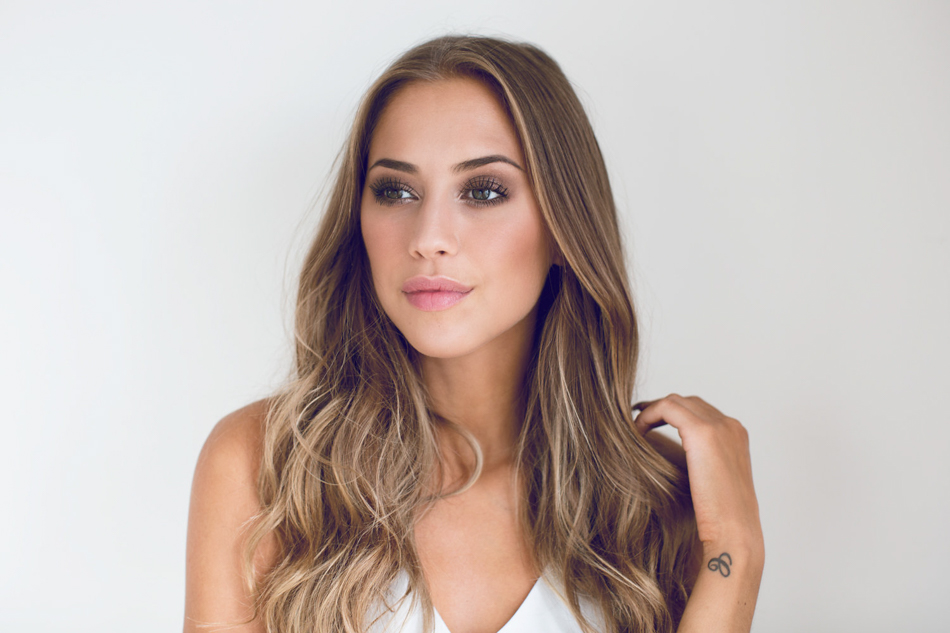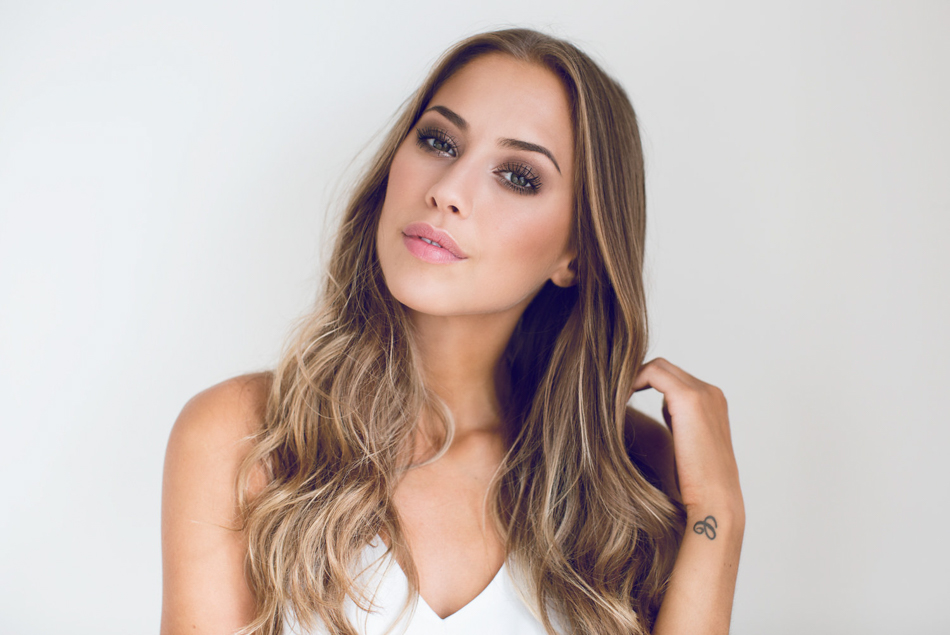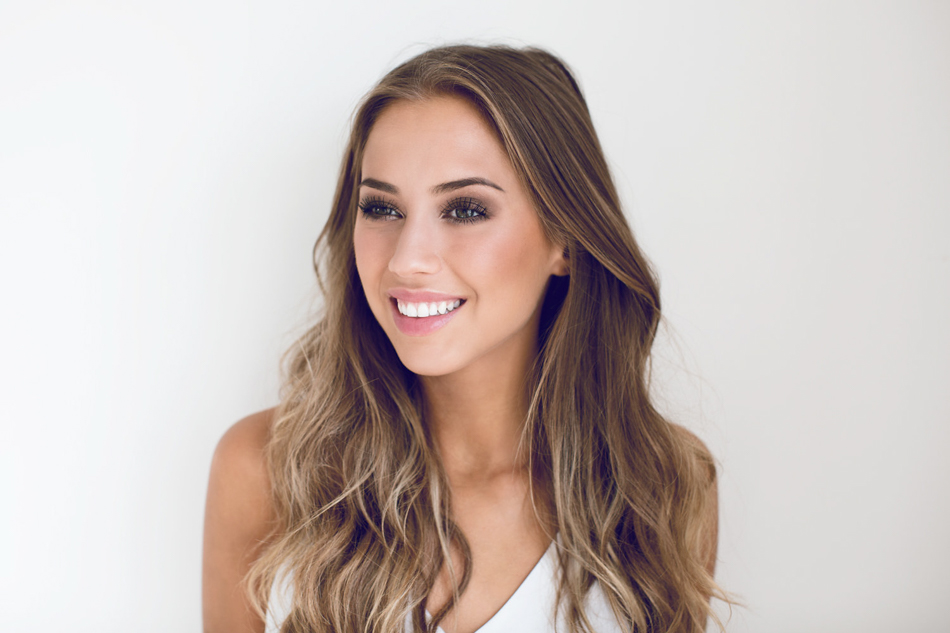 Bättre sent än aldrig! Hoppas ni tyckte om det. :-)
// Better late than never! I hope you liked it. :-)
– Contains adlinks.