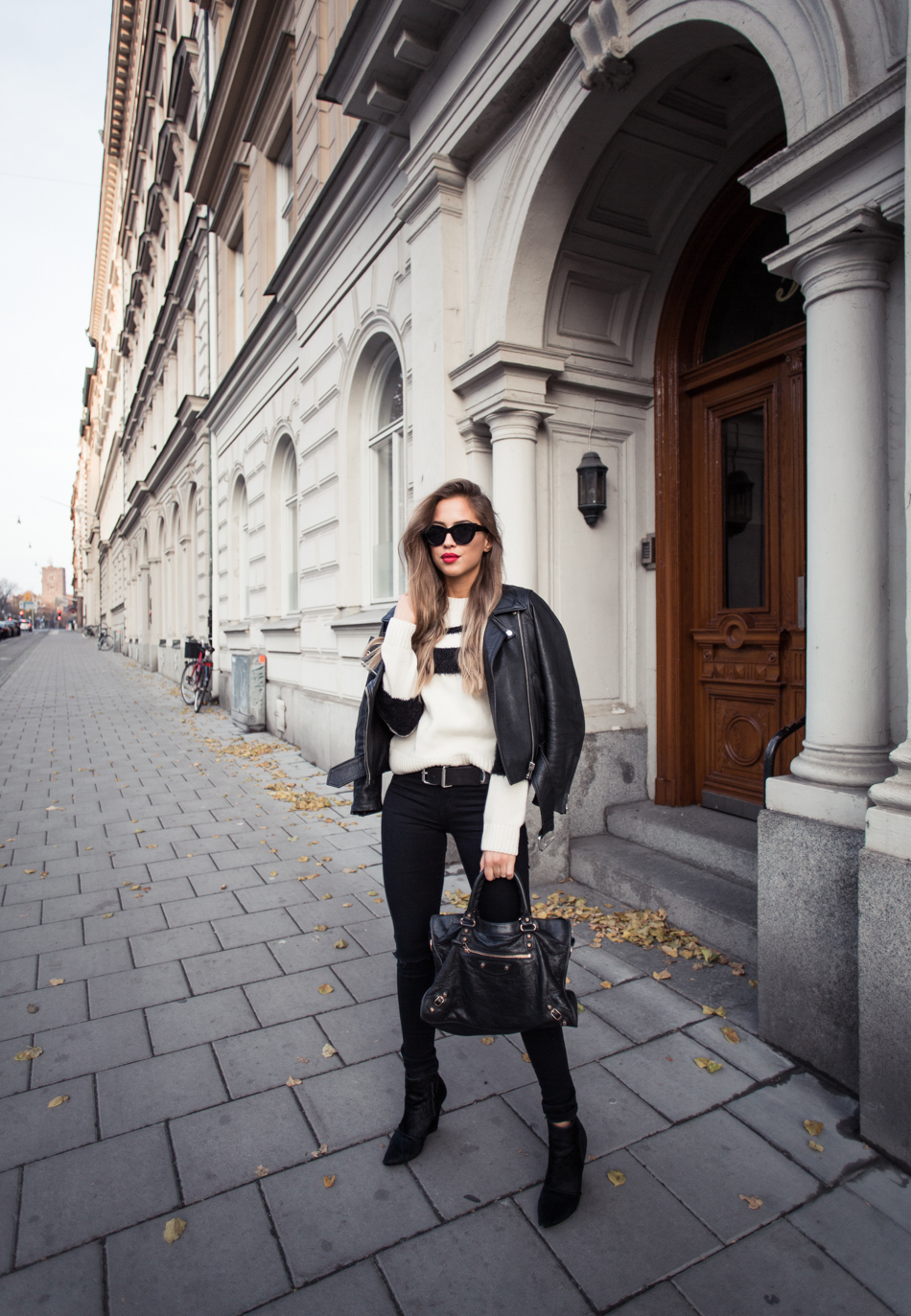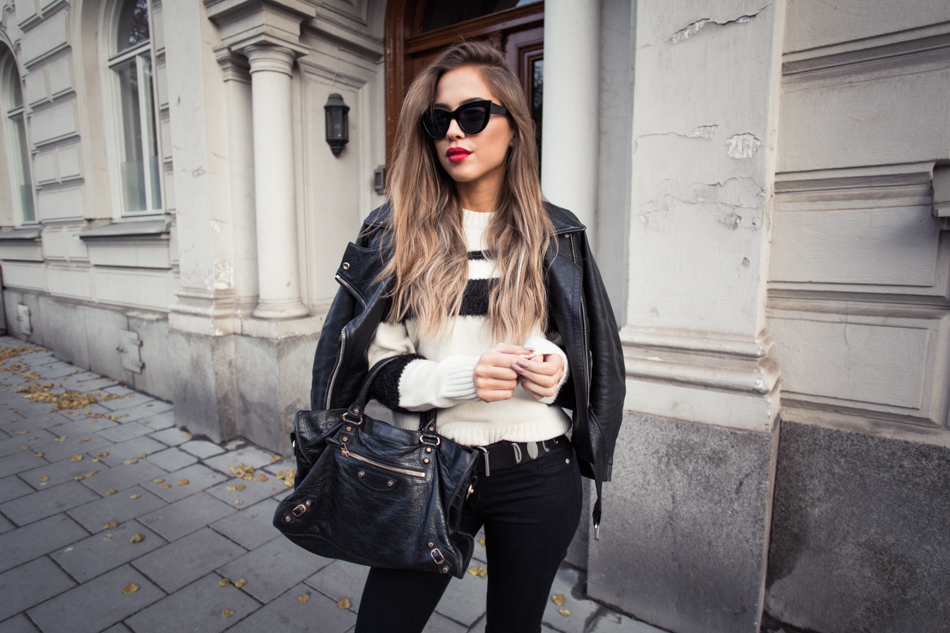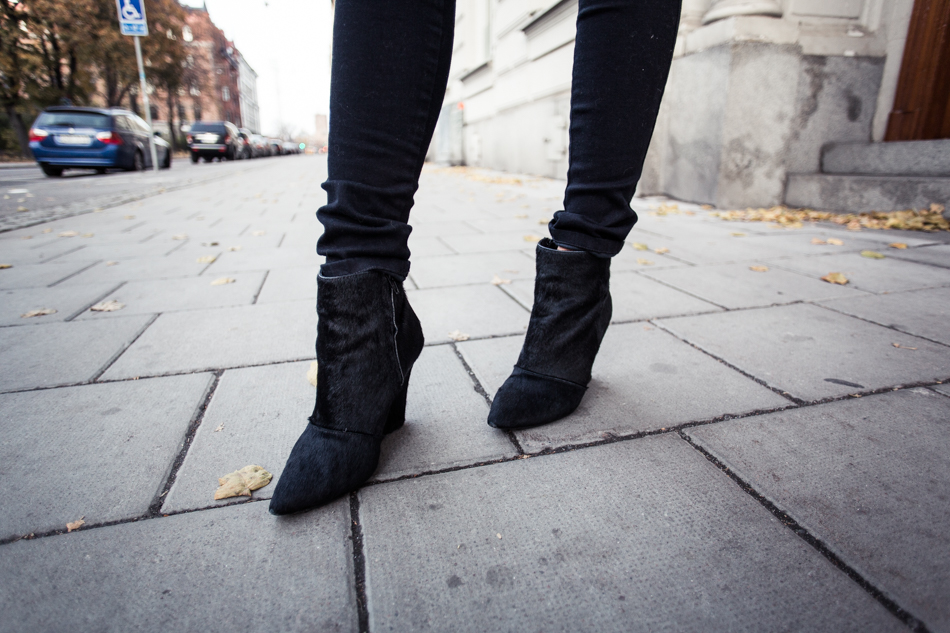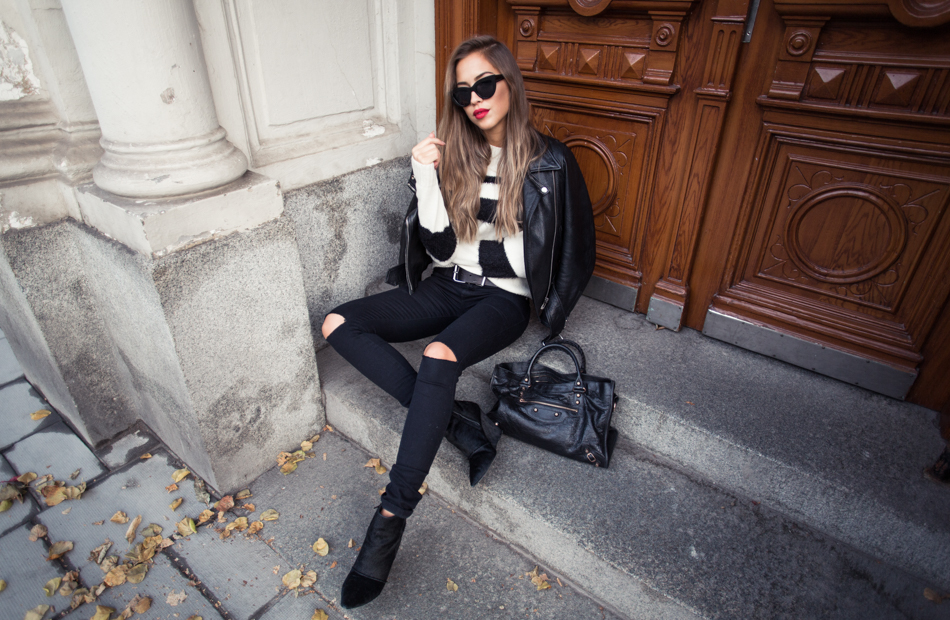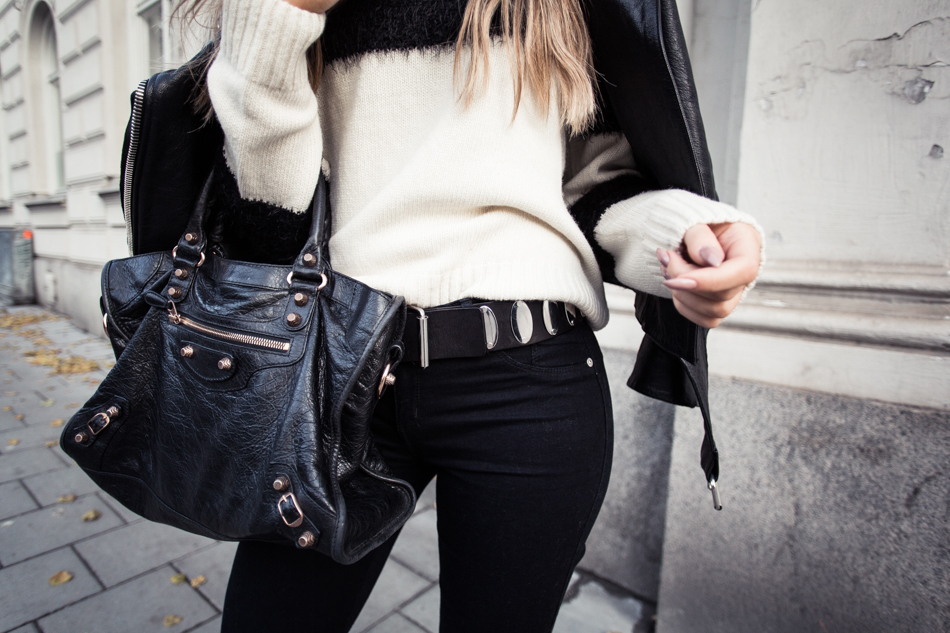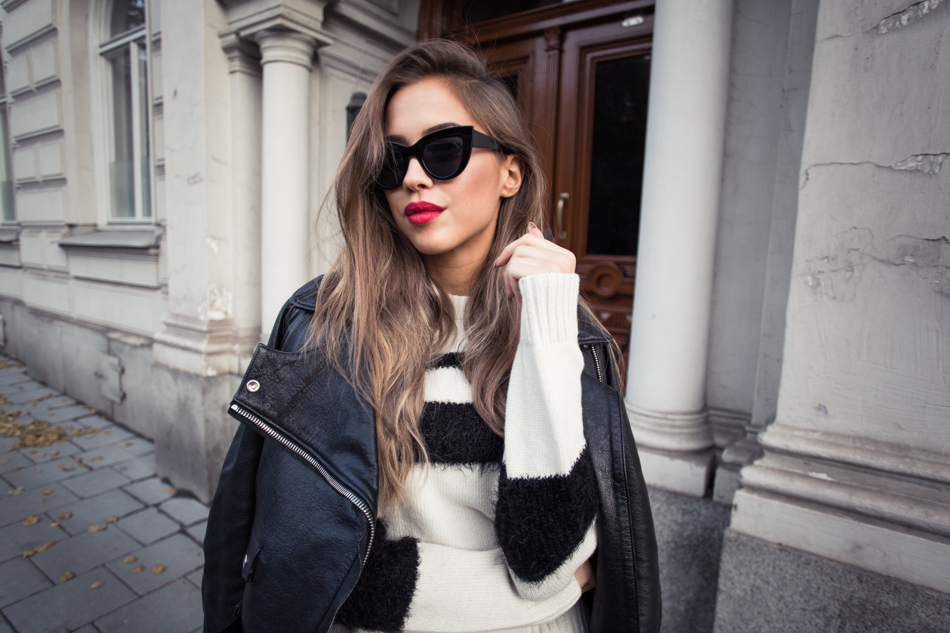 Knitted sweater from Anine Bing // jeans from Serious Sally // Jennie-Ellen boots // Balenciaga bag // sunglasses from Asos // belt from Designers remix // Acne jacket

Att ligga inne typ hela dagen igår hjälpte inte, vaknade upp idag och mådde sämre. :-( Stressar upp mig som fan över det, vilket knappast gör saken bättre. Men får lite panik.. Har som sagt plåtning/inspelning i veckan för en stor kampanj, som dessutom kräver en bra röst, och här ligger jag och kan knappt prata. Jaja, kan inte göra så mycket åt saken. Imorgonbitti har jag möte klockan 8.30 och sedan en fullspäckad dag så det är bara att vila och hälla i mig varmt vatten med ingefära och hoppas på det bästa. "Röstinspelningen" är på tisdag, så får vila rösten tills dess. Borde iallafall vara pigg till torsdag/fredag då vi plåtar och filmar.
Hoppas iallafall att ni har en härlig söndag! Jag ligger på soffan och kollar avsnitt efter avsnitt av the Originals..
// I stayed in almost all day yesterday, but it didn't help. I woke up today and felt worse. :-( And it makes me so stressed, which doesn't make it better at all. But I get a bit panicked.. As I said I have photoshoot/video recording this week for a big campaign, and I also need a good voice for it, and here I am and can barely talk. Well, I can't do so much about it. Tomorrow morning 8.30 I have a meeting and then a busy day so all I can do is rest and drink lots of hot water with ginger and hope for the best. The "voice recording" is on Tuesday, so I'll rest my voice until that. I should be fine on Thursday/Friday though when it's time for the photoshoot and video recording.
I hope you're having a nice Sunday though! I'm on my couch watching episode after episode of the Originals..