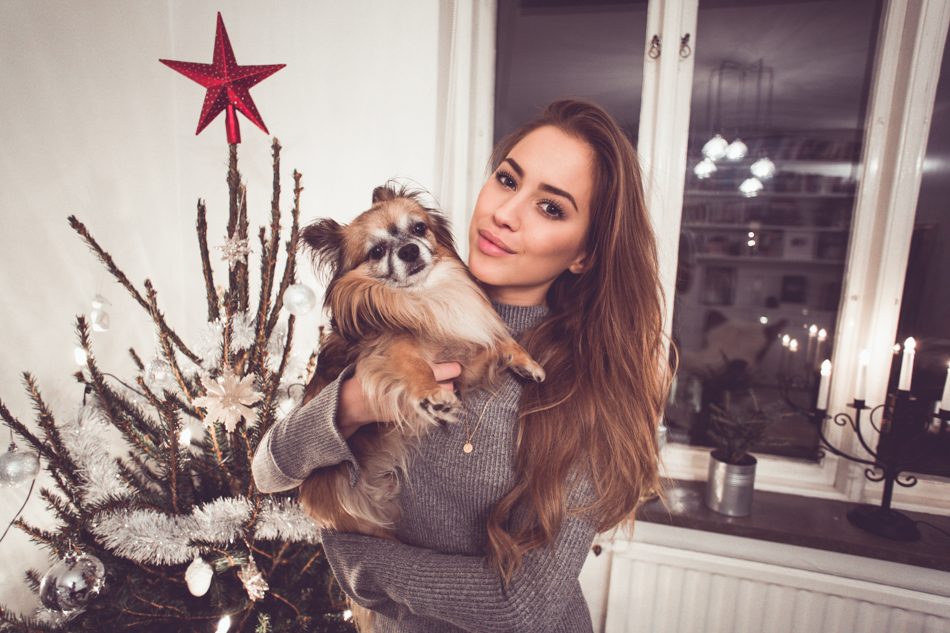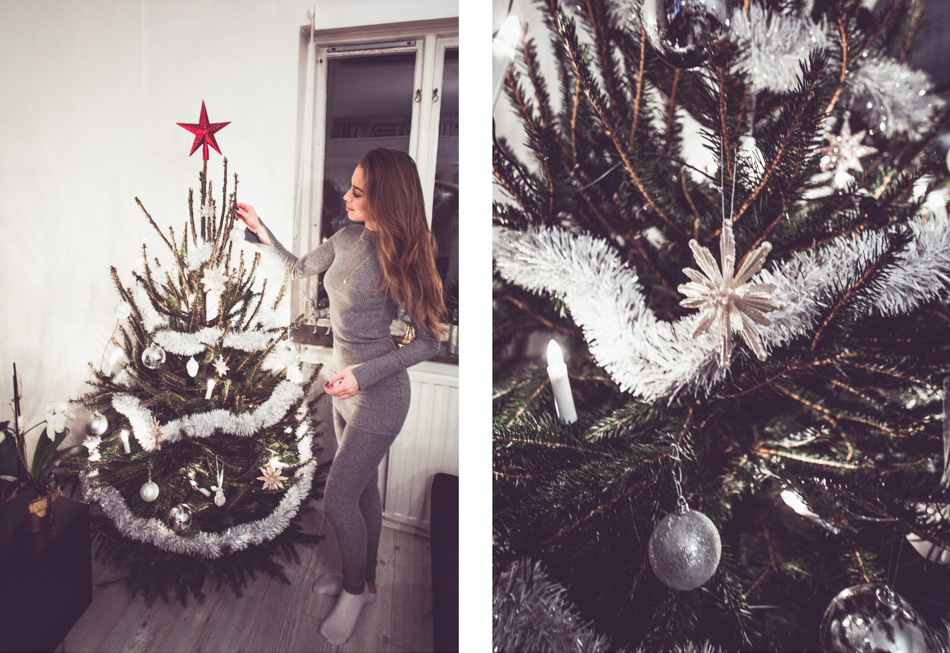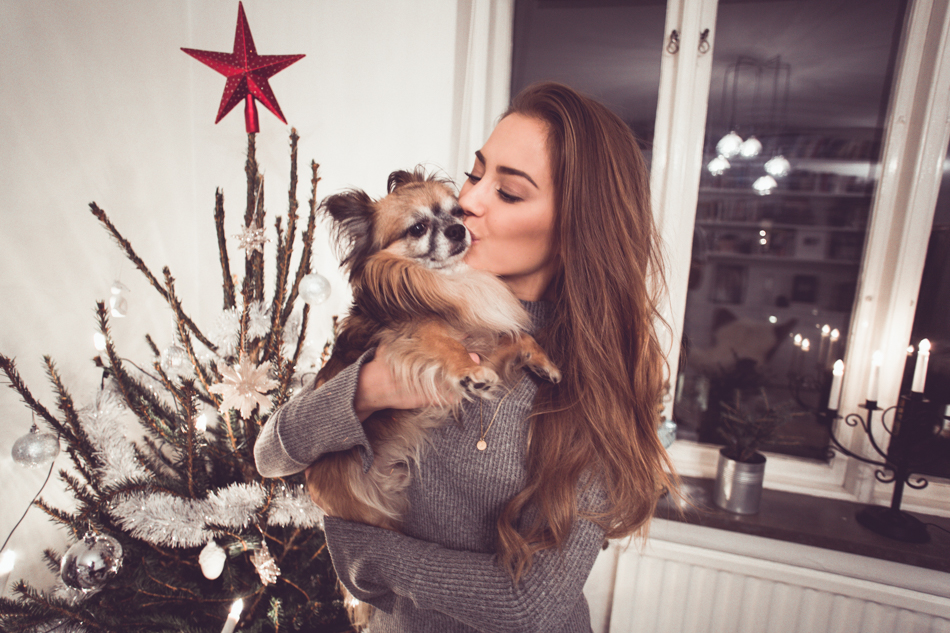 Decorating the tree! My cozy set is from Ginatricot.
Då var granen på plats! Den är inte så jätteliten ändå, typ lika hög som mig och jag är ca 1,70. Vi köpte inget nytt pynt för i år (brukar ni göra det varje år?) men vi valde att skippa de röda kulorna och bara köra på silver och vitt! Däremot så hade vi bara en röd julstjärna så den fick duga. :-)
Nu börjar det bli lite julstämning här hemma! Och vi har inte bara städat utan tvättat också så nu är allt rent och fint. Älskar den känslan!
// The Christmas tree is done! It's not that small, it's the same height as me and I'm around 1,70. We didn't buy any new decorations this year (do you buy new ones every year?) but we decided to skip the red stuff and just go for silver and white! But we only had a red star though but I think it's ok. :-)
Now we're starting to get some Christmas feeling at home! And we didn't only clean we also did the laundry so everything is nice and clean now. I love that feeling!