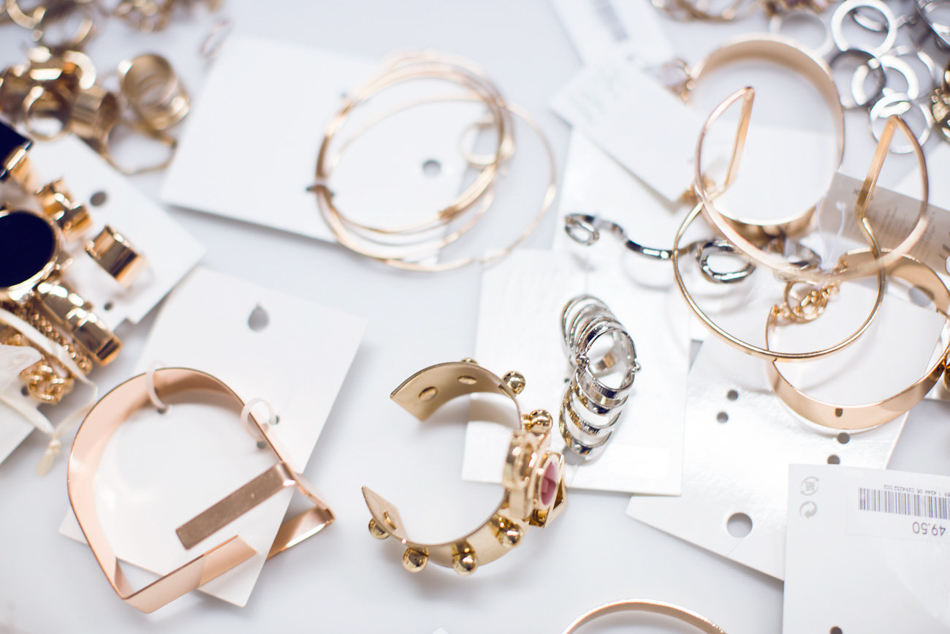 Måste blinga till det med lite smycken!
// Had to bling it up with some jewellery!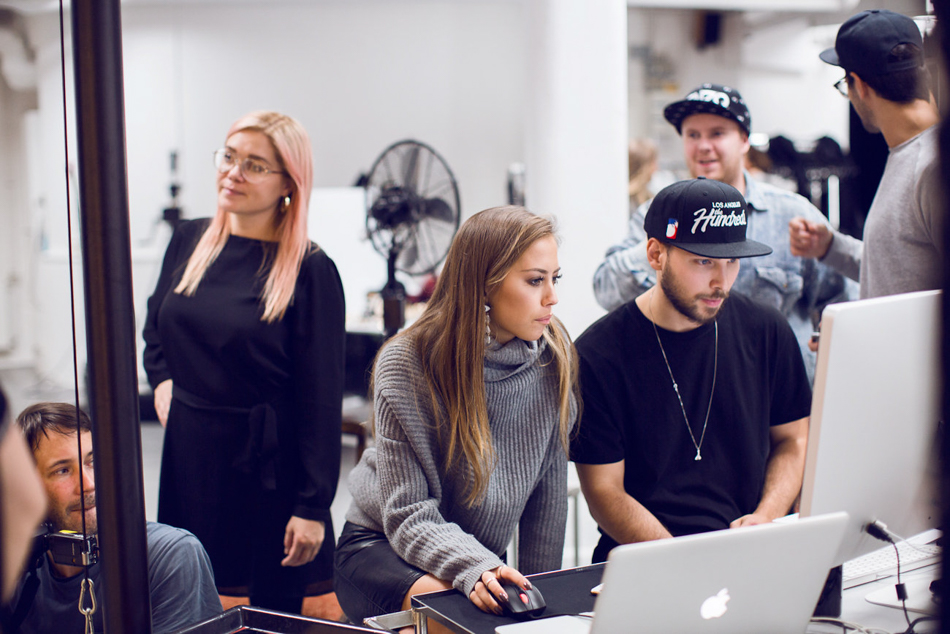 Haha jag ser alltid så sur ut på bilderna från våra plåtningar.. Men det är för att jag är så sjukt fokuserad! ;P
// Haha I always look so grumpy on the photos from our shoots… But it's because I'm so focused! ;P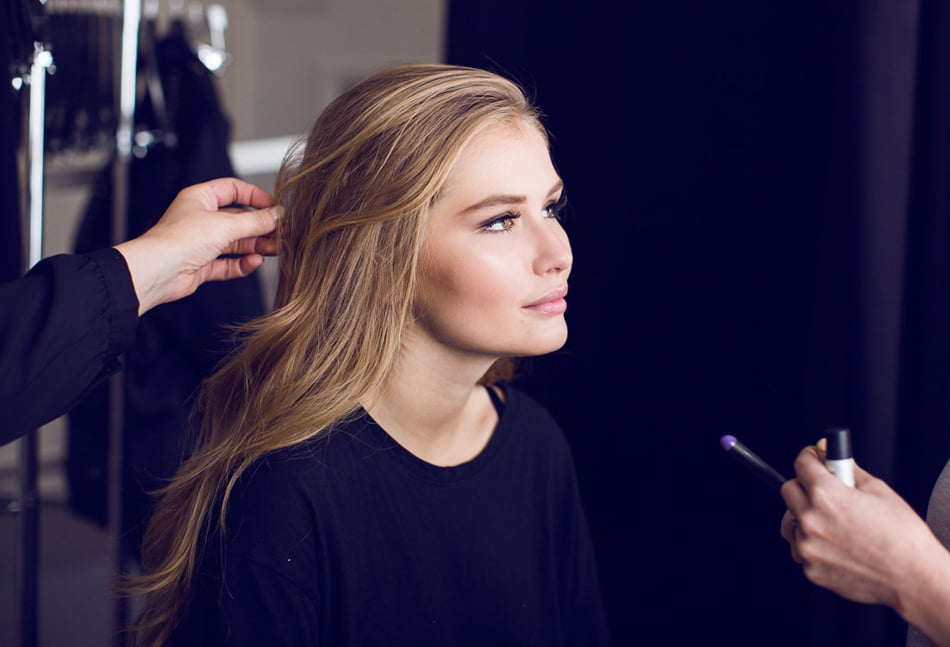 En av våra vackra modeller, Emily Lucia från Tyskland! Sminkade gjorde Maria Mroxx (Mirre).
// One of our gorgeous models, Emily Lucia from Germany! Maria Mroxx (Mirre) did the make up.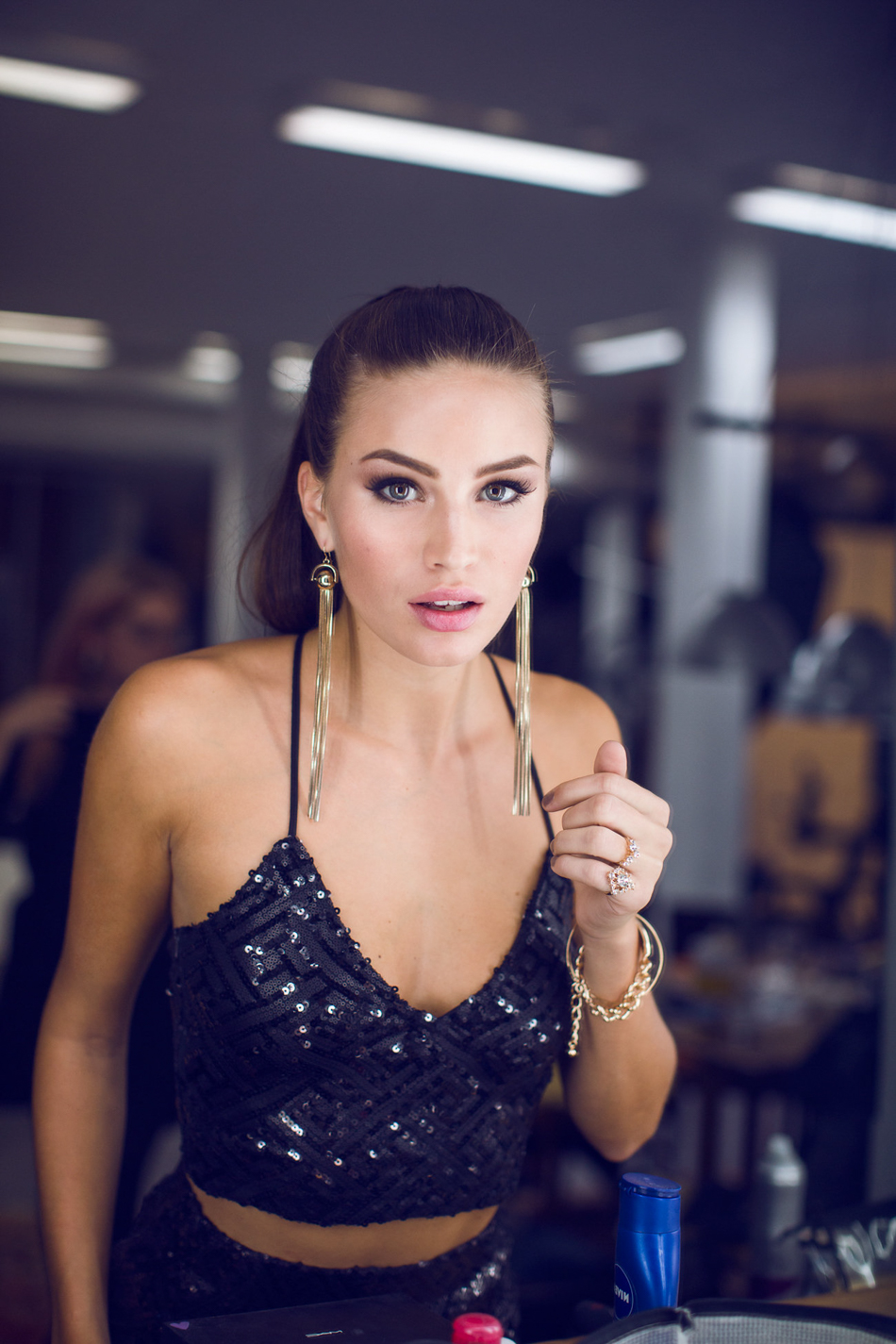 Vår andra modell Paulina Blåder! Finner inga ord för hennes skönhet (KOLLA PÅ HENNE!!) och hon levererar alltid så jäkla bra. Hon jobbade för oss för vår allra första höstkollektion 2013. Minns ni? :-)
// Our second model Paulina Blåder! I can't describe her beauty (I MEAN LOOK AT HER!!) and she always gives us everything. She worked for us on our very first fall collection in 2013. Do you remember? :-)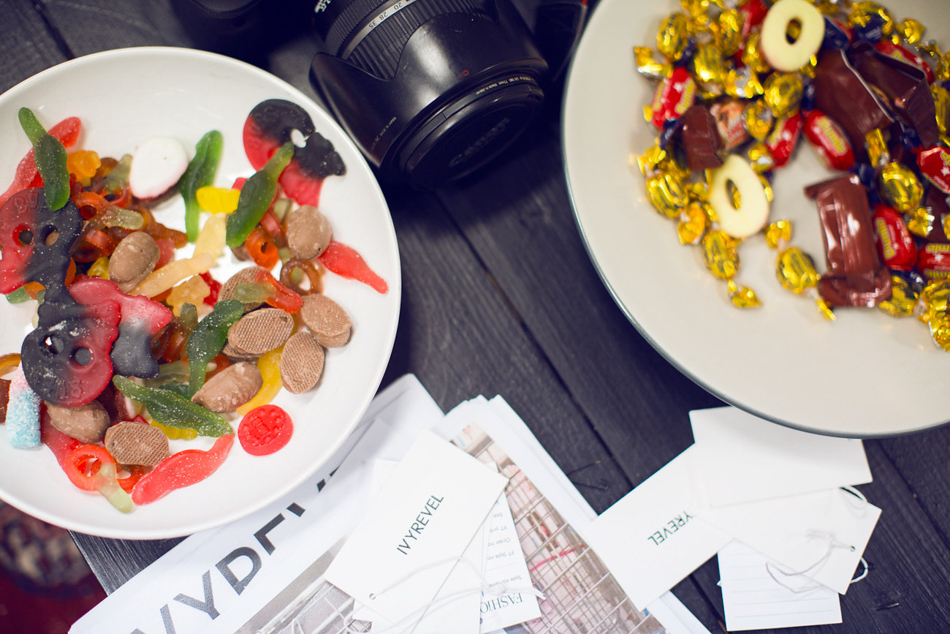 Alltid massa godis på plats för att överleva dagen. ;-)
// Always candy on set, to survive the day. ;-)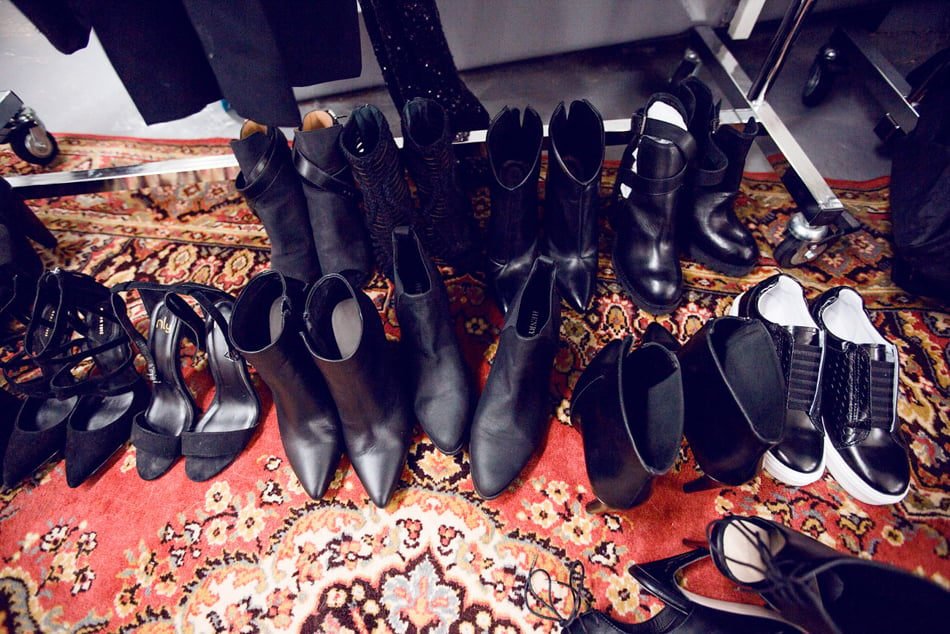 Skor skor skor! Lite blandat, bland annat från Jennie-Ellen, Zara & Henry Kole.
// Shoes shoes shoes! Jennie-Ellen, Zara, Henry Kole etc.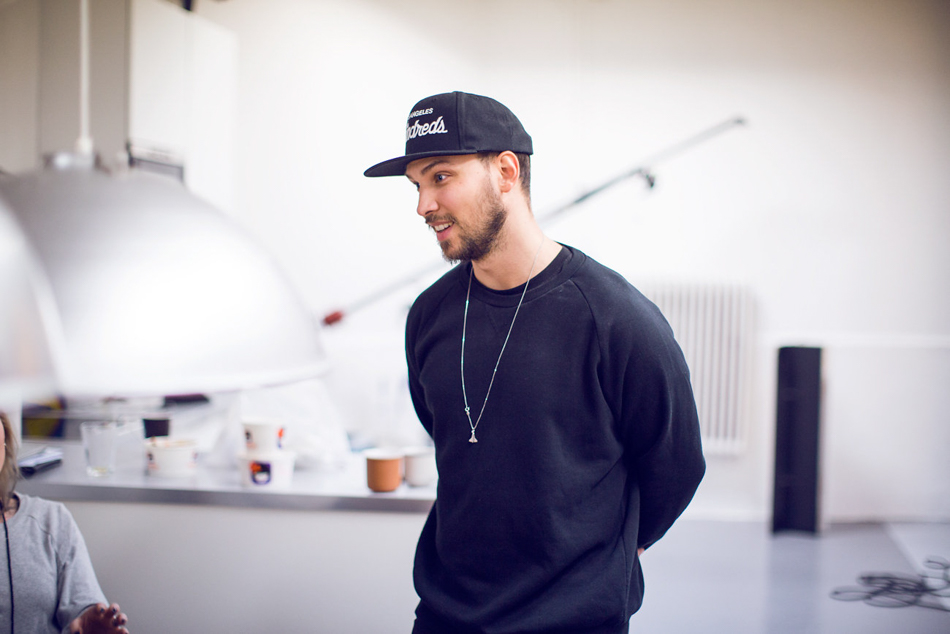 Världens bästa (och ibland jobbigaste haha) kollega Gustav!
// The world's best (and sometimes most annoying haha) colleague Gustav!
Lite guldiga paljetter för nyår!
// Some golden sequins for New Year's!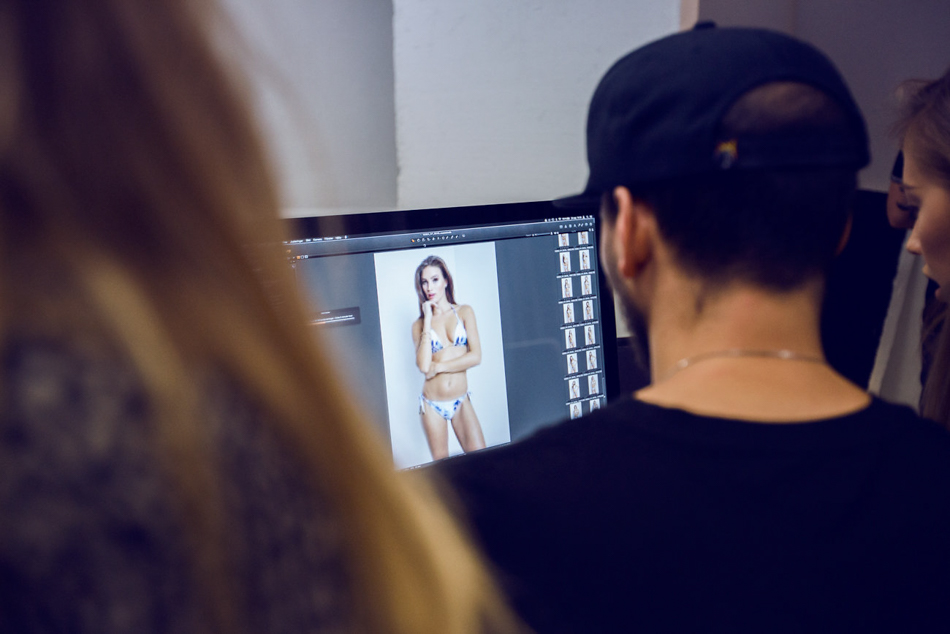 Och såklart lite bikinis för vinterresan.
// And ofc some bikinis for the winter trip.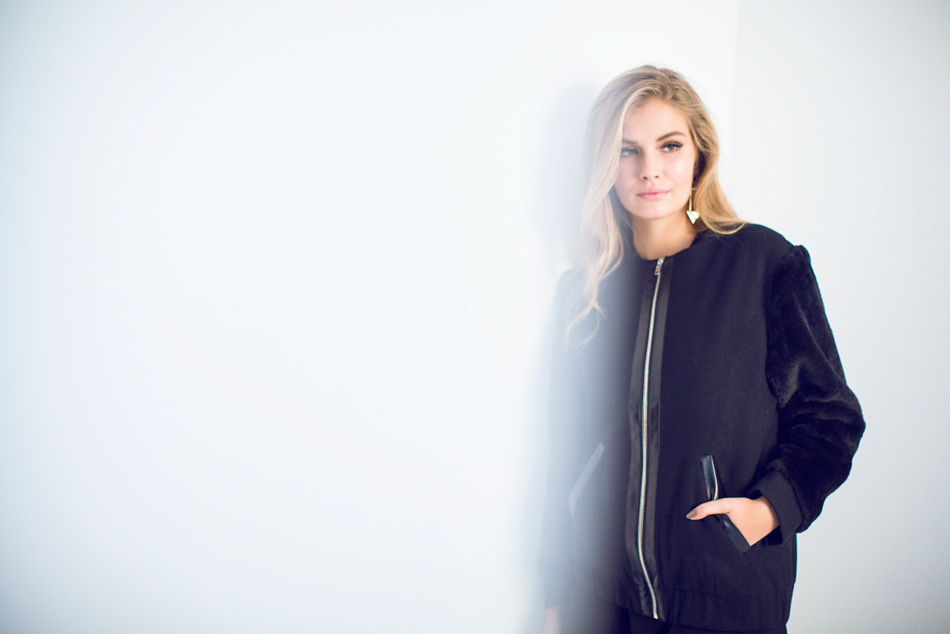 Och jackor!
// And jackets!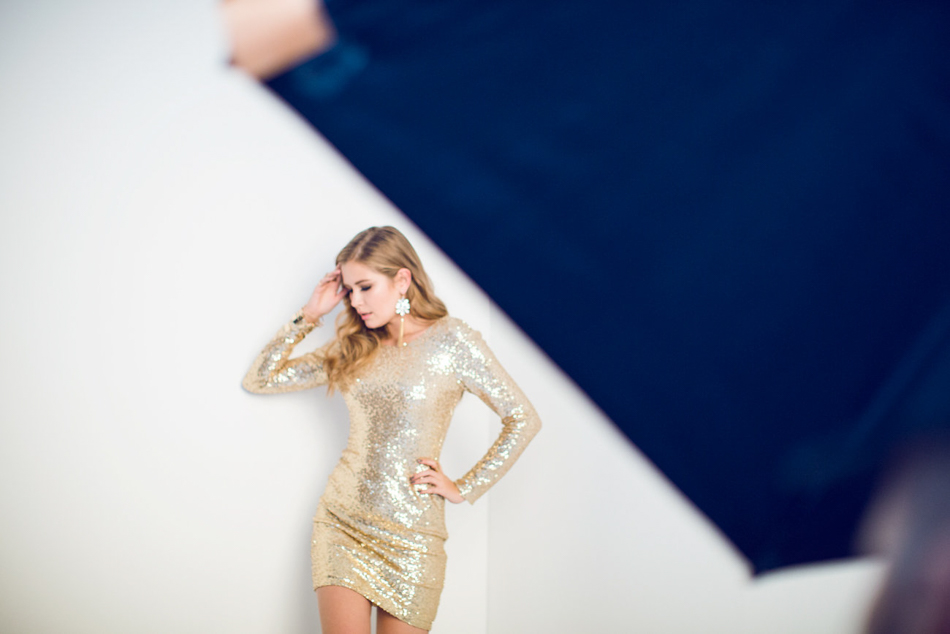 Emily Lucia in action!
// Emily Lucia in action!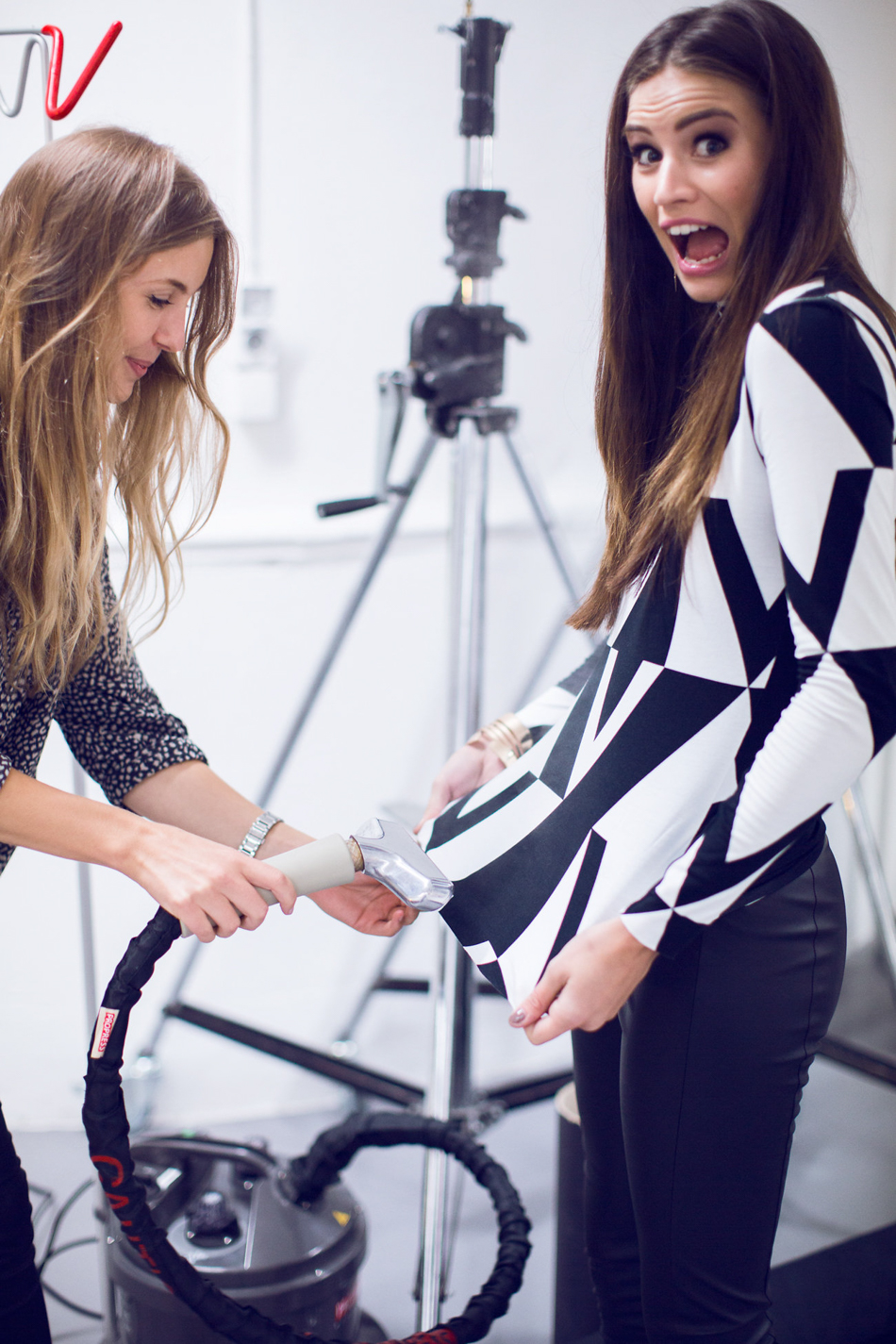 Haha <3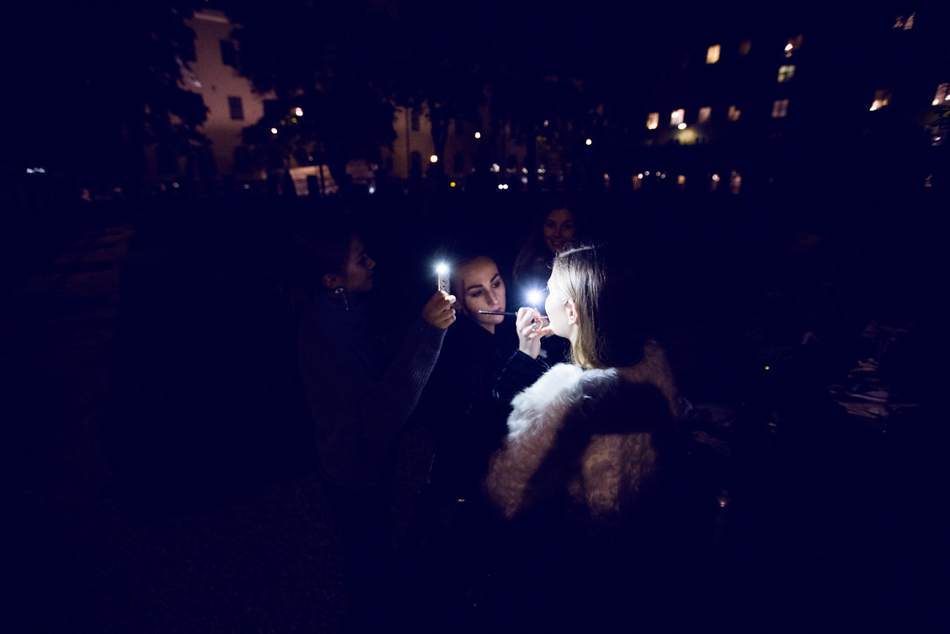 Efter lookbook-plåtningen drog vi ut med Emily till Piperska muren och körde lite bilder för nyårsplaggen! Min kära vän och fotograf Madelen Holmström (som inte längre bara fotar för mig och bloggen utan även för IvyRevel! SÅ KUL!!) fotade och det blev så jäkla bra. Emily var en fakking pärla som stod ut med kylan och levererade grymma bilder! Hon såg ut som a million bucks. :-)
// After the lookbook shoot, we went out with Emily to shoot some photos with the New Year's dresses! My dear friend and photographer Madelen Holmström (who does not only shoot for me and my blog, but now also for IvyRevel! SO MUCH FUN!!) took the photos and the result was so good. Emily was a freaking hero who didn't care about the cold and gave us amazing photos! She looked like a million bucks. :-)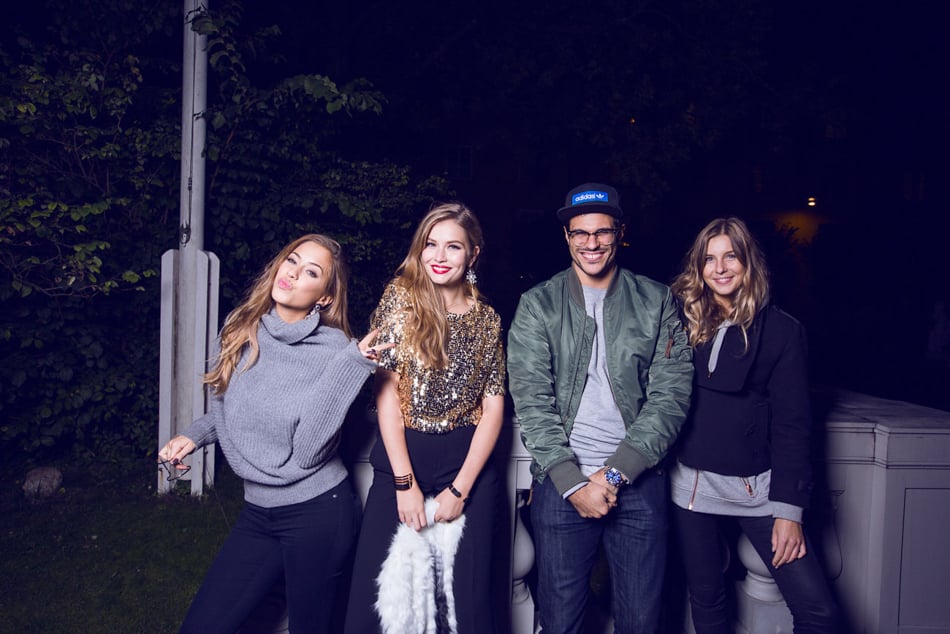 The crew! Minus Mirre & Madde.
22.00 – it's a wraaaaap! Wohooo!!