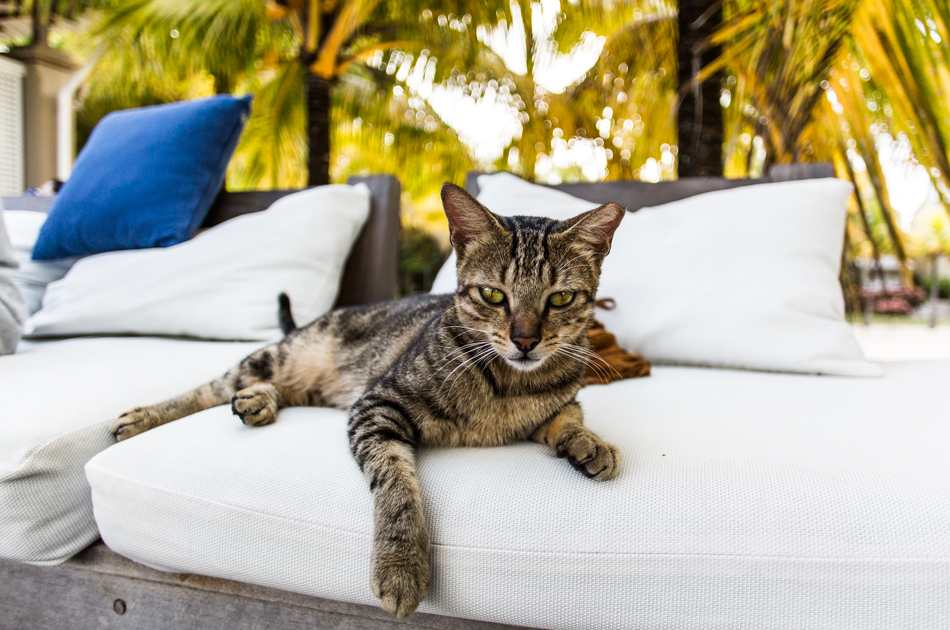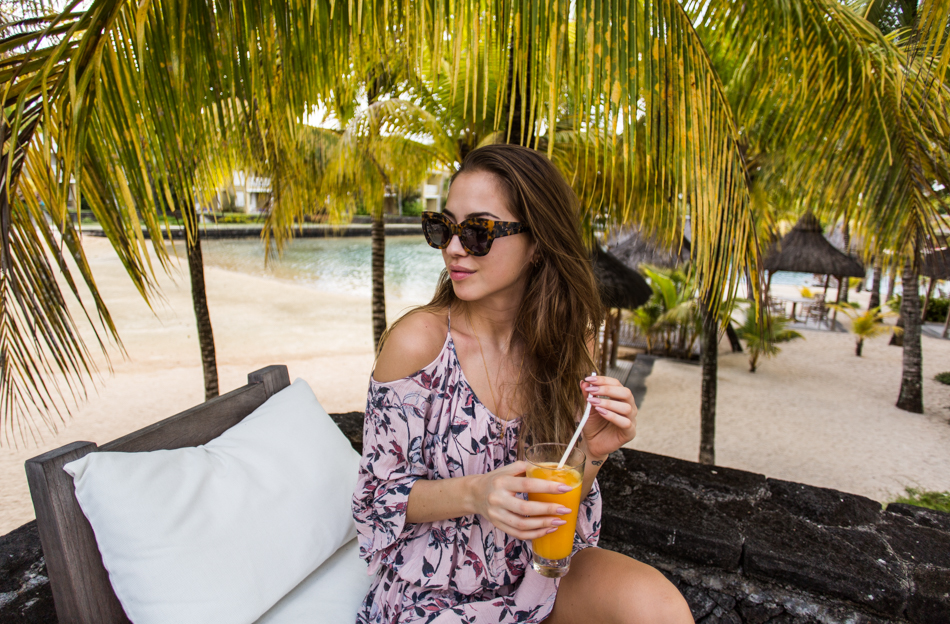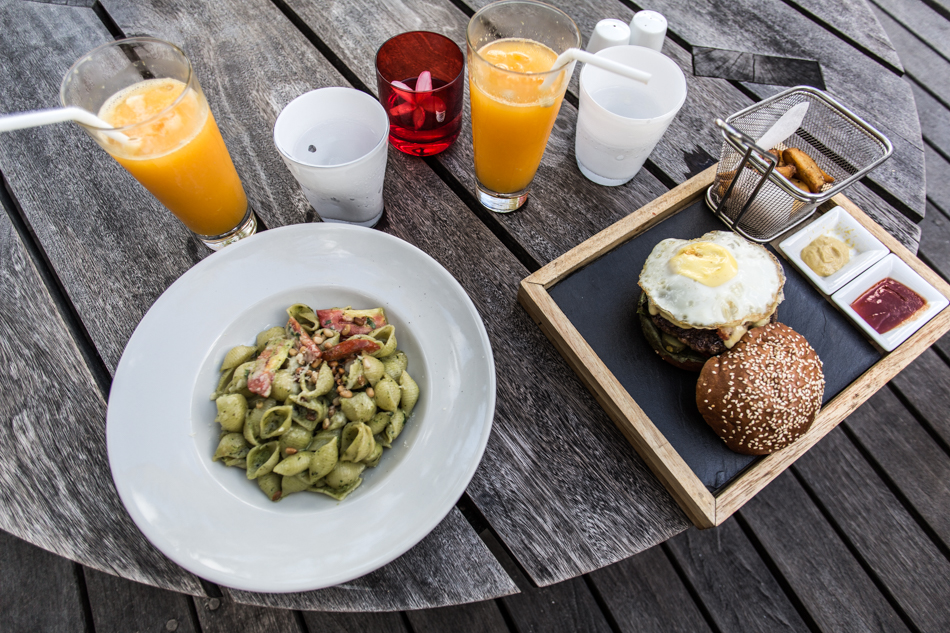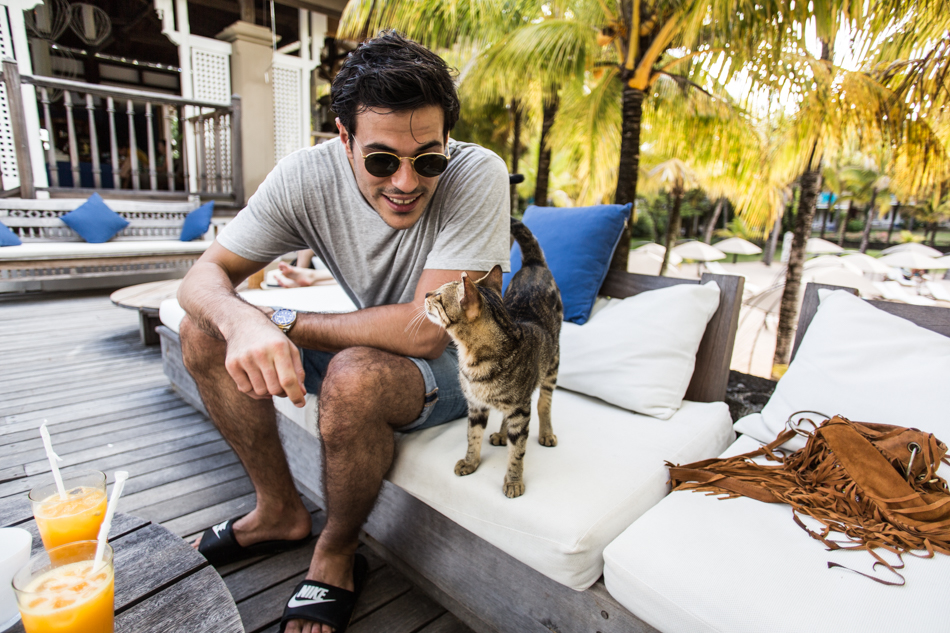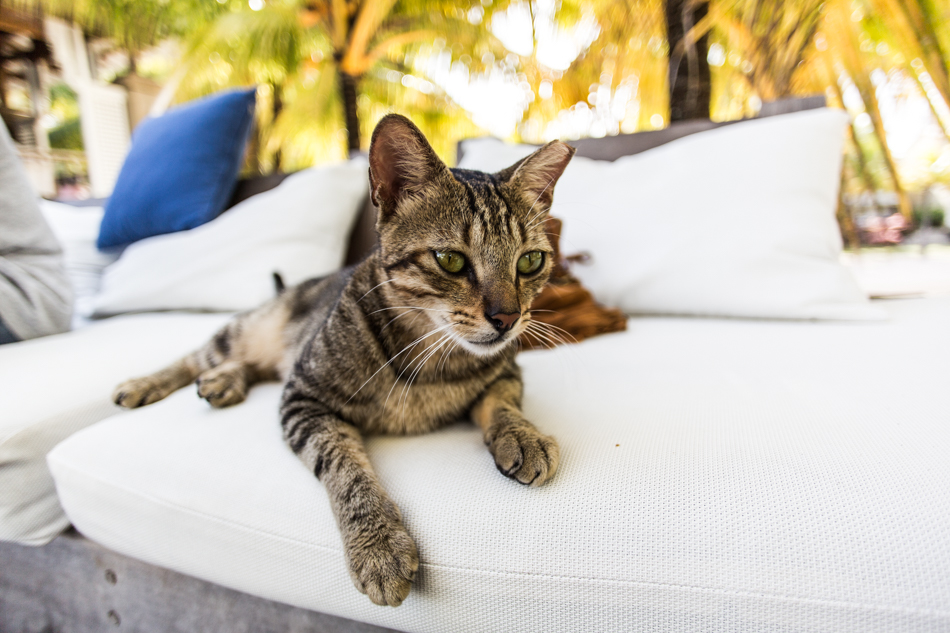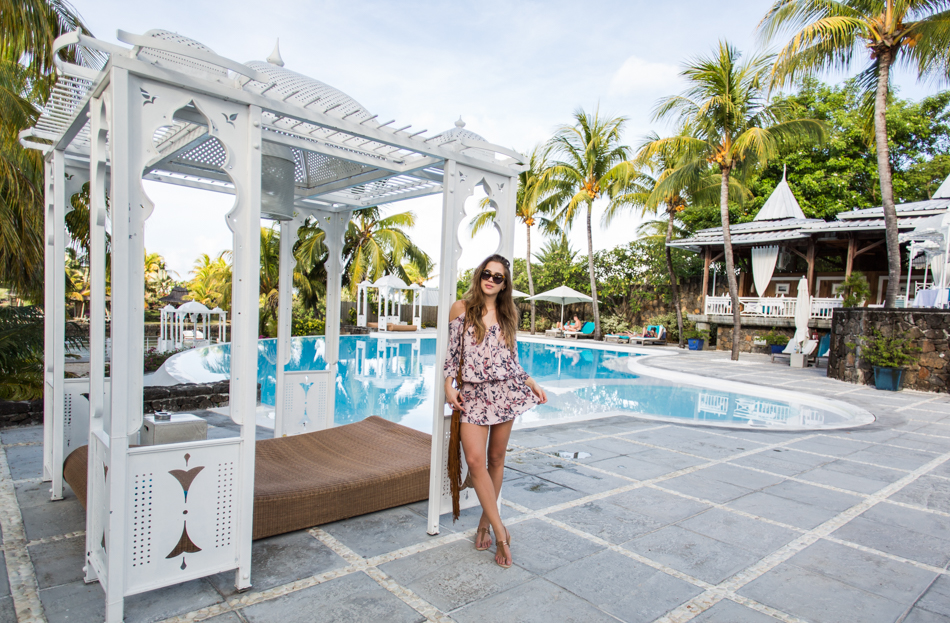 Haha I'm the pro at faking it, I felt soooo bad in these photos :-(
Jo men gissa vem som åkt på solsting? Jag såklart, som alltid. Låg kanske 1,5 timme i solen (det var så varmt att jag typ svettades UR ÖGONEN) när jag började bli yr och må dåligt. Sedan låg jag i skuggan på vår terrass med tjocktröja på för att jag frös så mycket. Trodde det skulle gå över fort men klockan är halv nio här och jag ligger fortfarande nedbäddad i sängen med feber, huvudvärk och värk i hela kroppen. Det blir att stanna inne hela kvällen, få en ordentlig nattsömn och hoppas på att jag är pigg igen imorgon.
Aleks har fått vara ensam hela dagen men jag bet ihop och åt lunch med honom iallafall. Då fick vi sällskap av den här fina katten! :-) Efter lite kött la han sig bredvid oss nöjd och belåten.
// Well guess who got a heatstroke today? Me, like always. I was in the sun for maybe 1.5 h (it was so hot that I was almost sweating from MY EYES) when I started to get dizzy and feel sick. Then I was in the shadow on our terrace with sweatshirt on because I was freezing so much. I thought it would pass quick but it's 20.30 here and I'm still in bed with fever, headache and my whole body is hurting. We will stay in all night, get a good night sleep and hopefully I'm good tomorrow.
Aleks has been alone all day but I pulled myself together and had lunch with him. And we got company! This beautiful little cat. :-) He ate some meat and the he laid down next to us, all satisfied.