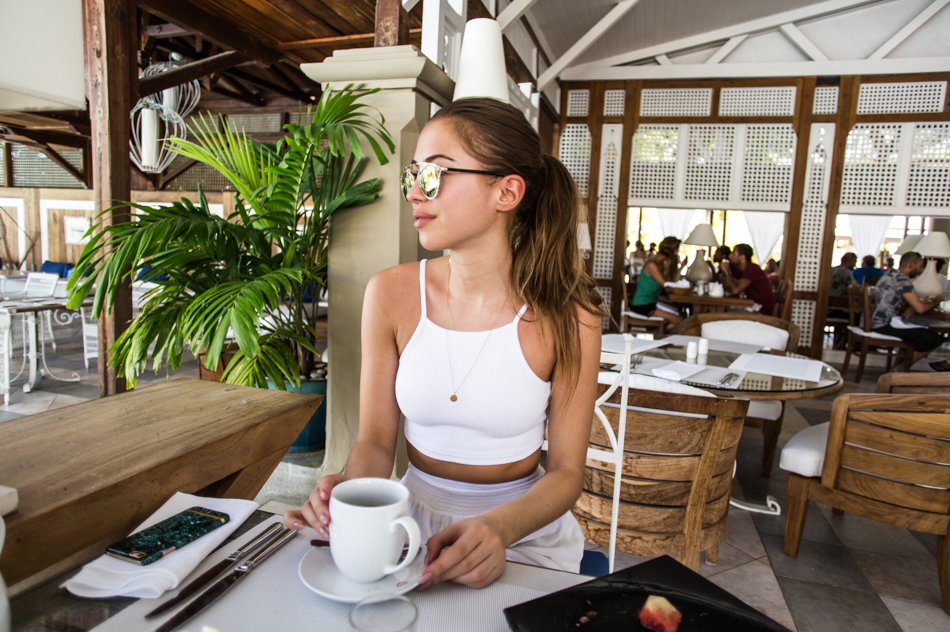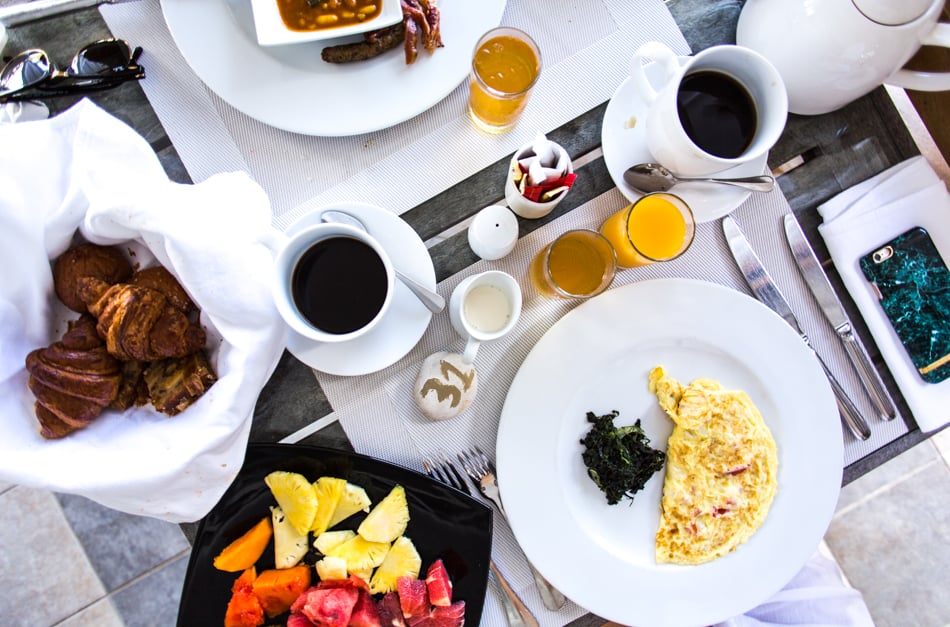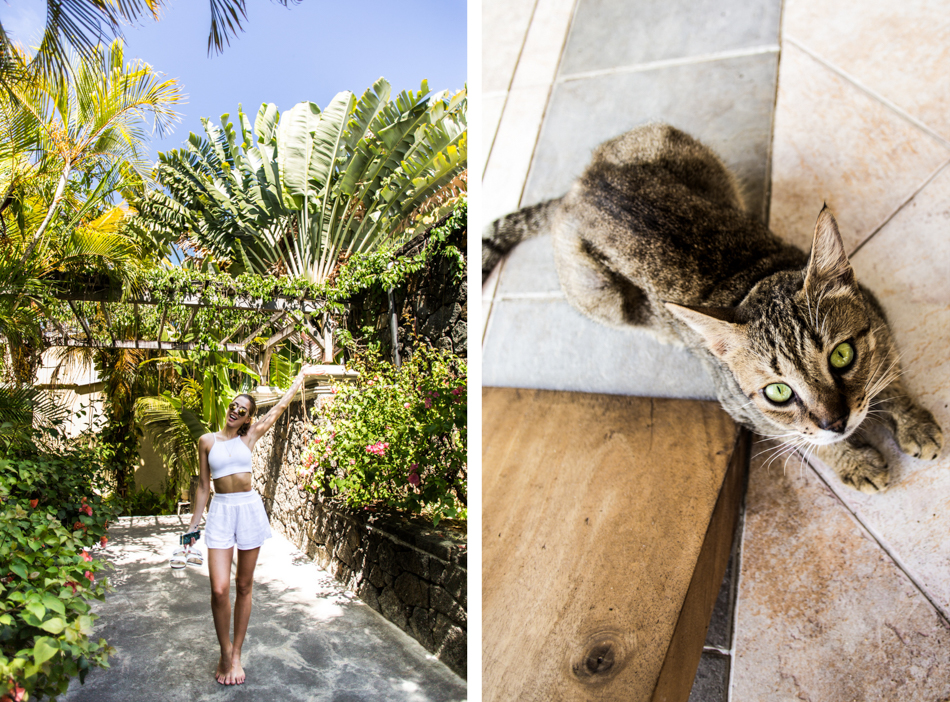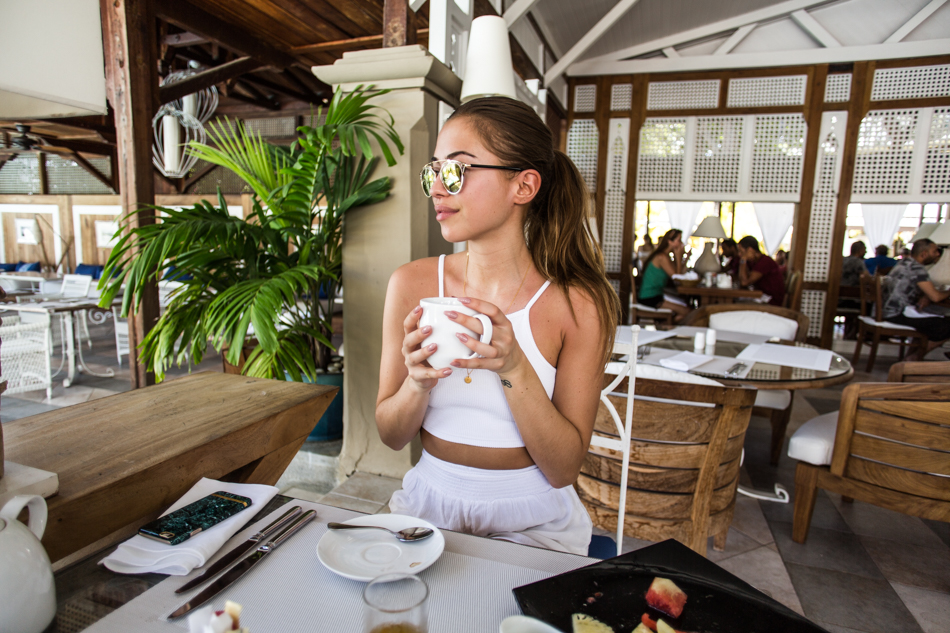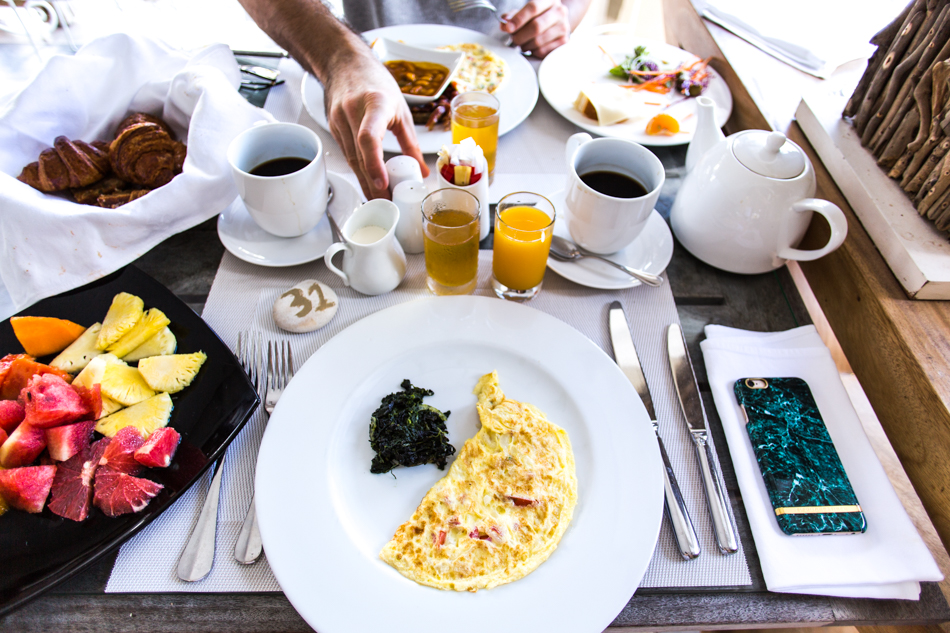 Started the day with a nice breakfast! The cat joined us again… :-)
God morgon! Idag är jag mycket piggare, men känner fortfarande av lite värk i kroppen så febern är nog inte helt borta. VÄGRAR dock ligga inne idag igen, så tänkte ta en snabb liten tupplur nu igen efter frukost och sedan lägga mig på stranden i skuggan. Har med mig massa böcker så det är bara att ligga och läsa. :-)
Senare idag (om jag orkar) ska vi hyra cyklar och cykla in till Grand Baie! Vi har bara varit där kvällstid än så länge (det verkar dock rätt dött, och det här är den livliga sidan på Mauritius haha) så det ska bli kul att se. Måste köpa mig en hatt också så jag kan skydda huvudet! Så fort jag känner mig helt hundra igen så ska vi bocka av lite utflykter. Imorgon flyttar vi till ett hotell på östra sidan av ön och där ska det finnas en fin liten ö som vi ska ta båten till!
// Good morning! I feel a lot better today, but I still feel some pain in my body so I don't think the fever is completely gone. I REFUSE to stay in side today again, so I'm gonna take a little nap now and then join Aleks on the beach. In the shadow ofc. I have lots of books with me so I'll be fine. :-)
We're gonna rent bikes later today (if I have the energy) and go in to Grand Baie! We've only been there in the night time (it seems pretty dead though, and this is the "lively" part of Mauritius haha) so it will be fun to see. I have to buy a hat as well so that I can protect my head! As soon as I feel completely good again we're gonna do some activities. And tomorrow we're moving to a hotel on the east side of the island, and outside that coast they have a beautiful little island so we're gonna take a boat there!