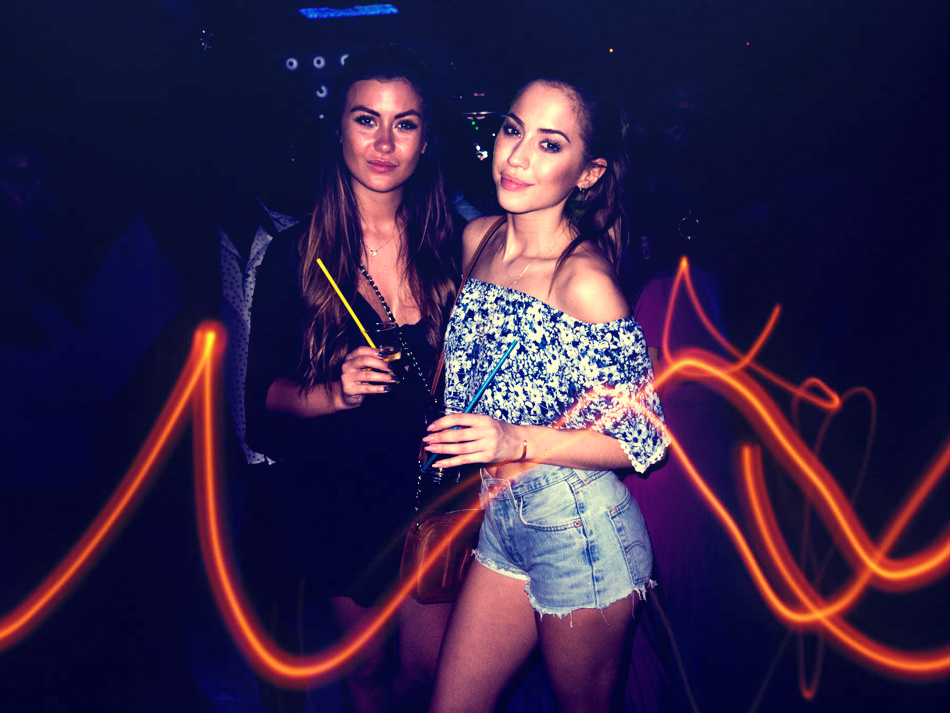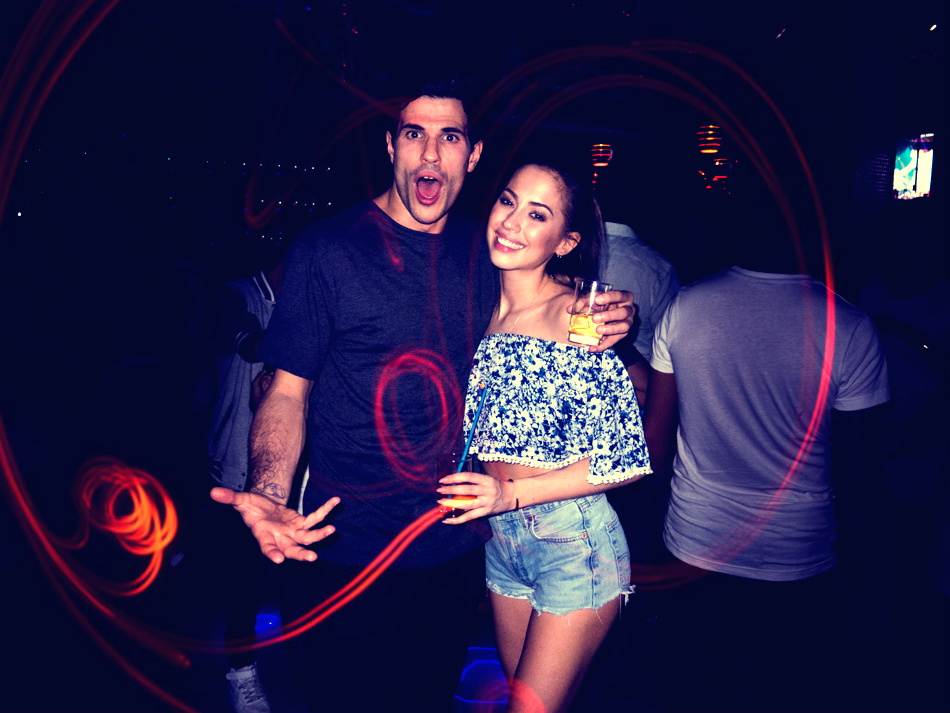 2 photos from the other night! Tonight will be a calm night though…
Vi tog en hel del bilder när vi var ute i lördags men vi var så svettiga och grisiga på alla så ni får bara två, haha. :-) Först käkade vi middag och drack drinkar till livemusik med Dani, Babak, hans syster och hennes kille. Sedan åkte vi till en klubb och dansade! Kvällen slutar med att vi GÅR genom Mc Donald's drive throguh, det var bara den som var öppen så vi gick låtsas att vi hade en bil haha.. Sjukt rolig kväll!
Nu ska vi ut och käka med gänget igen. Det kommer bli trevligt! Mår mycket bättre nu men blev dålig igen efter lunch. Misstänker att jag har influensan och inte alls solsting, eller både och.. Vettefan! Men vilade inne hela eftermiddagen så nu känner jag mig bättre. Snälla håll tummarna för att jag blir frisk snart så att jag kan njuta av semestern! ♥
// We took a lot of photos when we were out on Saturday but we were so sweaty on everyone so you can only see two, haha. :-) First we had dinner and drinks to live music with Dani, Babak, his sister and her boyfriend. Then we went to a night club and danced! The night ended with us WALKING through Mc Donalds drive thru, that was the only thing opened so we pretended we had a car haha.. Such a fun night!
Now we're heading out for dinner again with our friends. It will be nice! I feel a lot better now but I was bad again after lunch. I think I have the flu and not heat stroke, or maybe both.. I don't know! But I was inside and slept all afternoon so now I feel better. Please keep your fingers crossed that the virus is gone soon so that I can enjoy our vacation! ♥