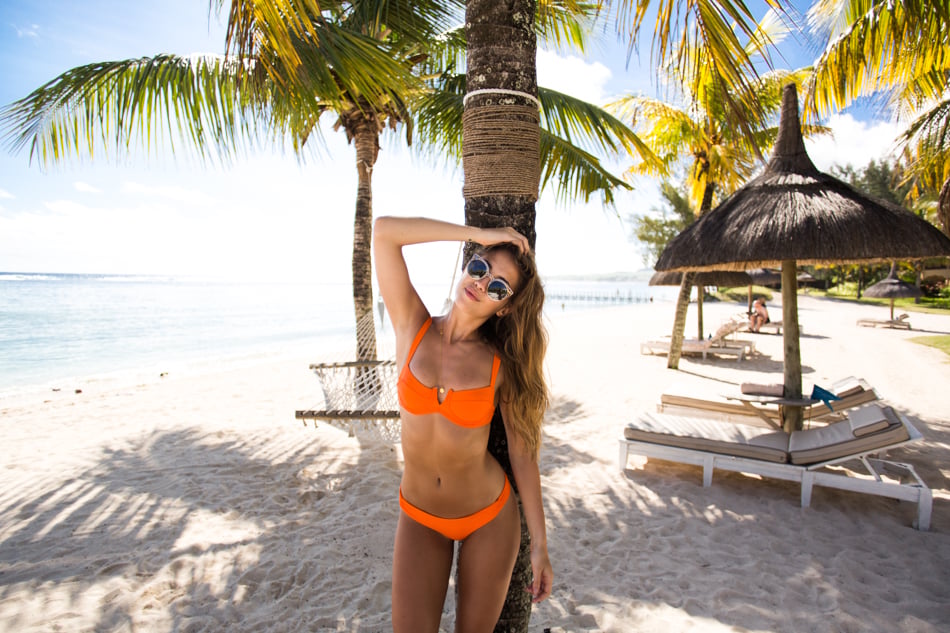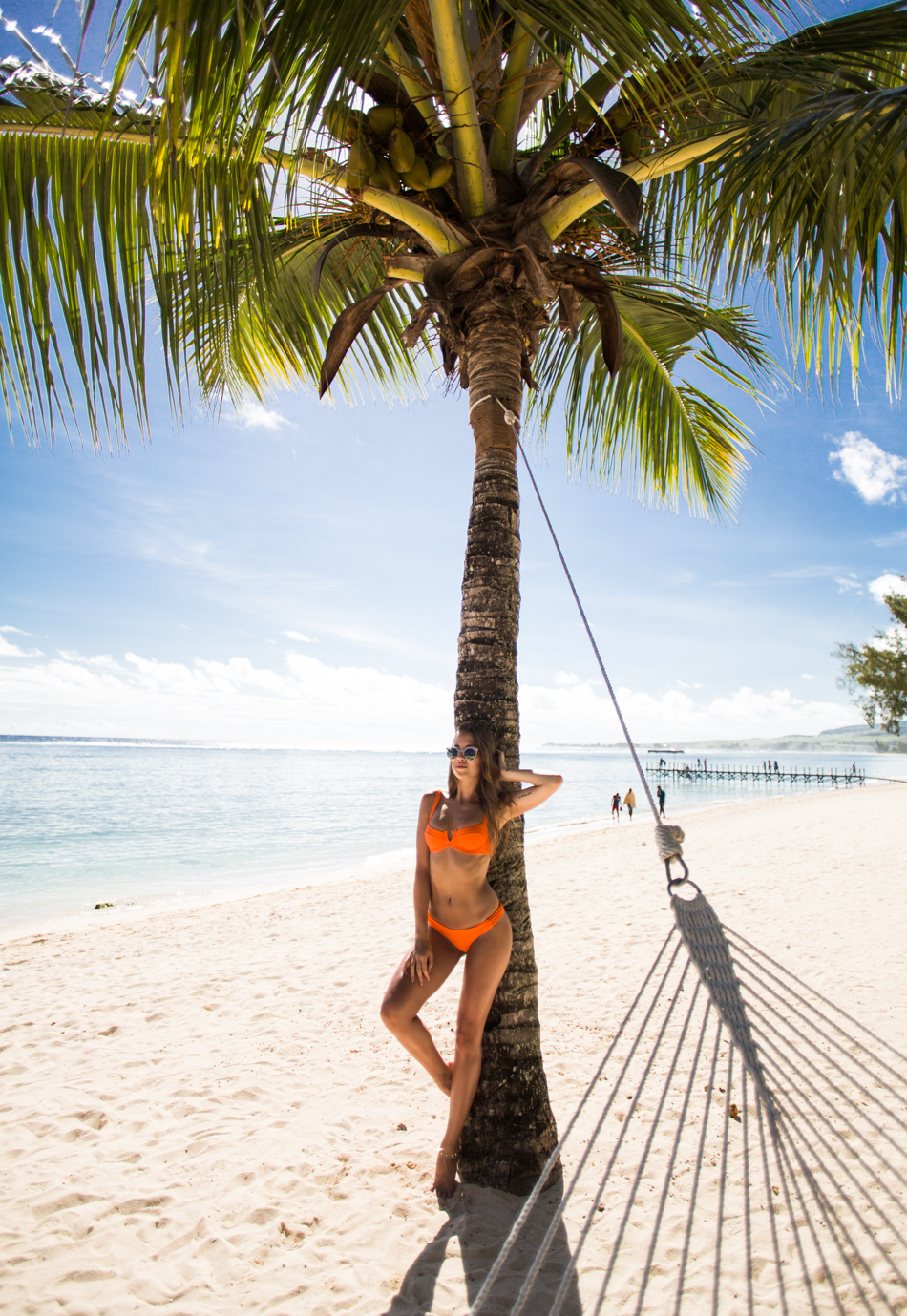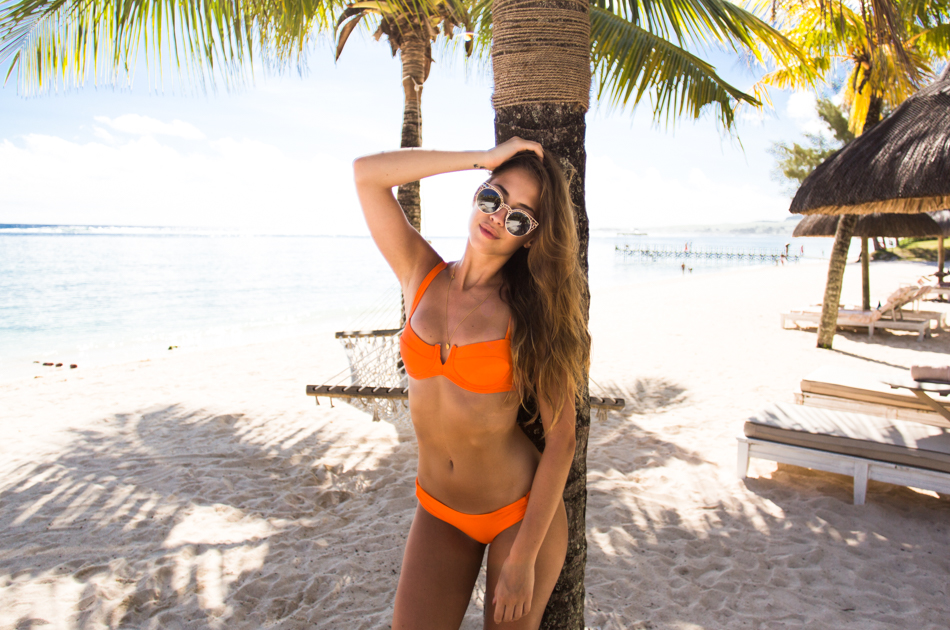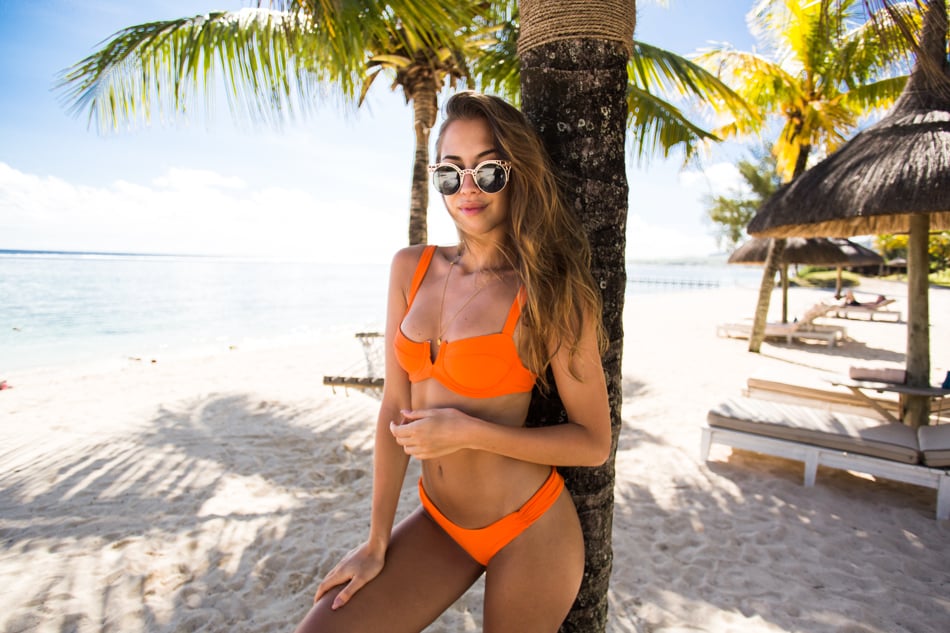 Wearing bikini from Monday Swimwear and sunglasses from Quay
Älskar att bära bikinis i starka färger när jag fått lite färg på kroppen! :-) Eller älskar bikinis överhuvudtaget. Tror jag tog med mig typ 20 bikinis och 5 baddräkter på denna 12 dagar långa resa?! Hur tänkte jag då? Haha.. Jaja, kul med lite valmöjligheter. ;P
Idag har vi gjort typ….ingenting. Hängt på stranden hela dagen och badat. Stranden här på Shanti Maurice är asnajs! Aleks var iväg och tränade nu men jag vågar fortfarande inte. Känner fortfarande av halsen litegrann så jag låter bli. Men imorgonbitti blir det nog yoga!
Nu ska vi iväg och käka middag. Känns som att det är det enda vi gör på den här semestern… Äter. Haha. Inte nyttigt heller utan mest nutellapannkakor, pizza och hamgburgare med pommes. Men det är fan riktig semester!
// I love wearing bikinis in bright colors when I'm tanned! :-) Ok I love bikinis in general. I think I brought like 20 bikinis and 5 swimsuits with me on this 12 day long trip?! What was I thinking? Haha.. Well it's fun to have some options. ;P
Today we've been doing….nothing. We've been at the beach all day. The beach here at Shanti Maurice is really nice! Aleks was at the gym now but I didn't join him cause I can still feel a bit pain in my throat. But tomorrow morning we will probably do yoga!
Now we're gonna go for dinner. It feels like that's the only thing we're doing on this vacation… Eating. Haha. And not healthy food either, mostly nutella pancakes, pizza and burgers with fries. But that's a real vacation!