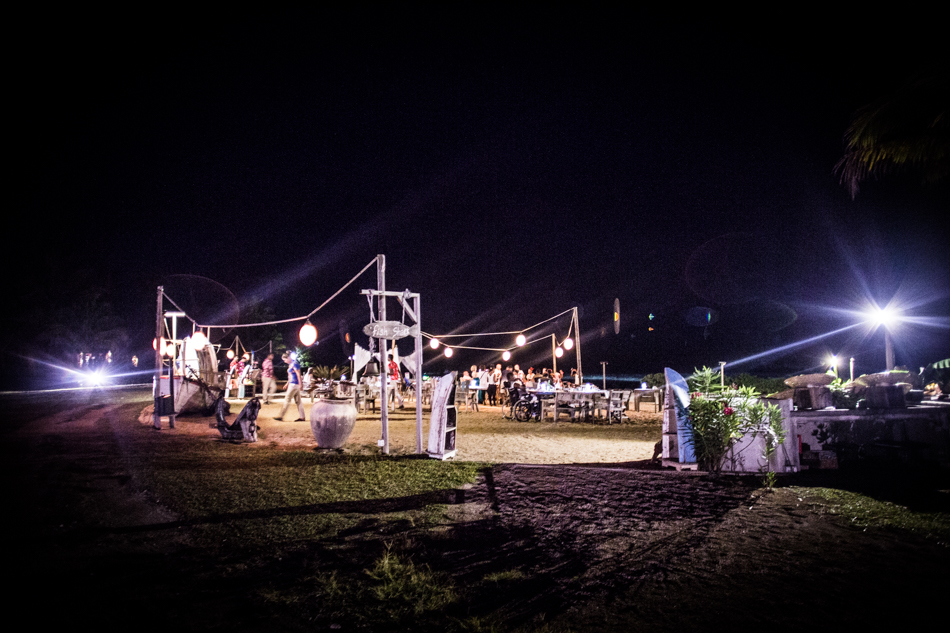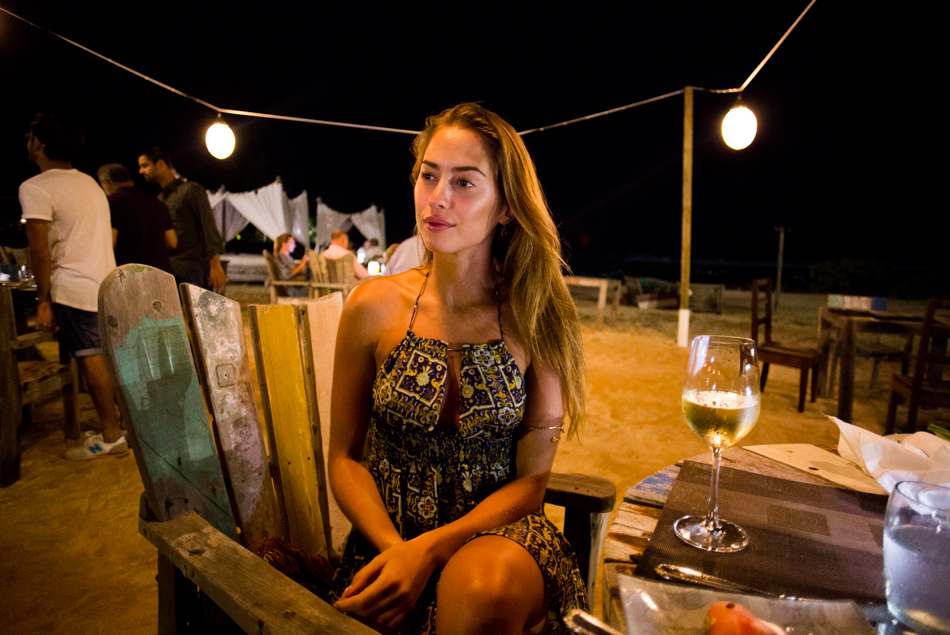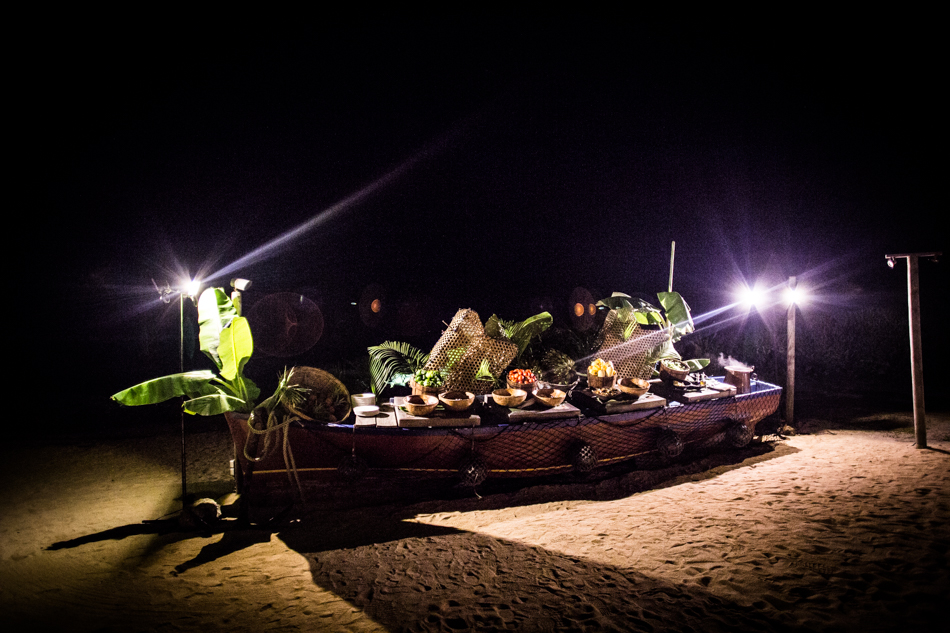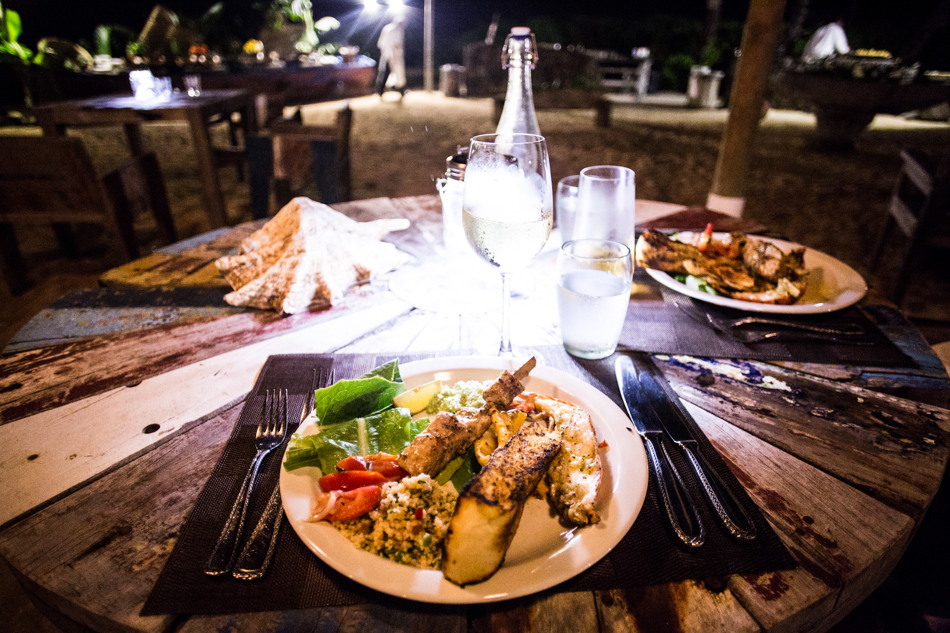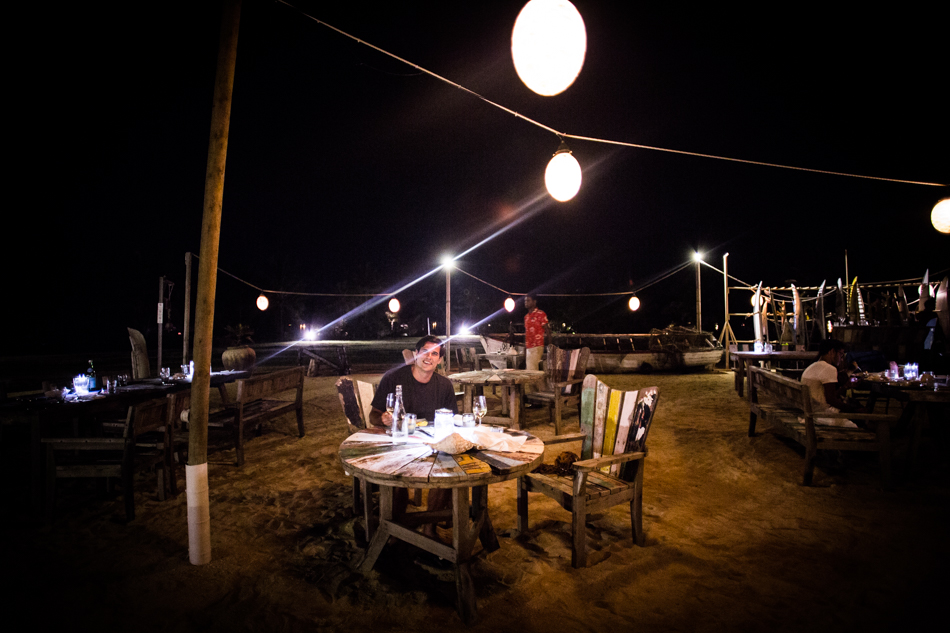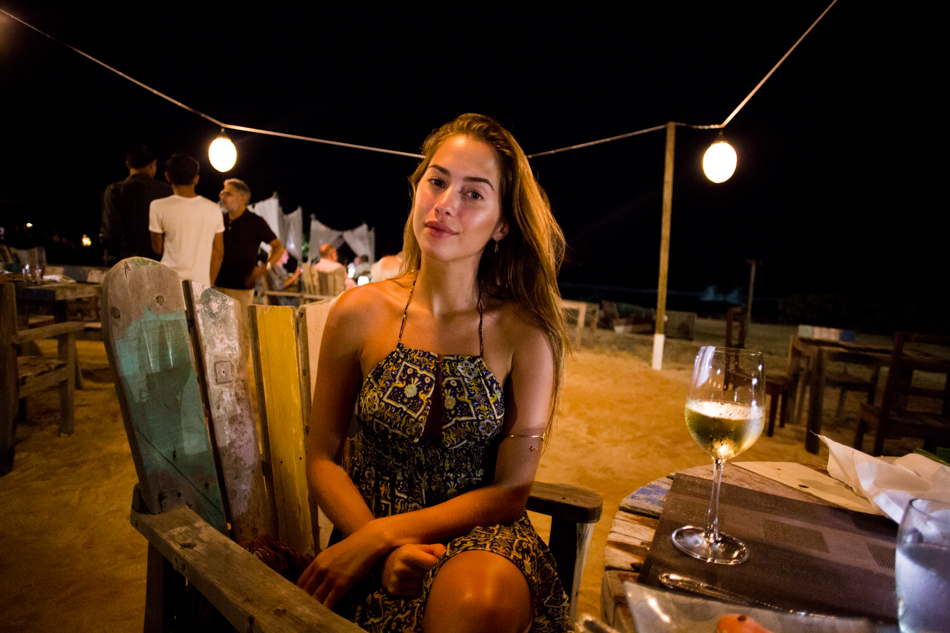 Bbq dinner at the beach at Shanti Maurice. Get my arm cuff here and dress here! (adlinks)

Ok för en timme sedan låg jag här och nästan GRÄT för att min laptop inte gick att starta. Försökte i kanske en halvtimme, hade precis gett upp när Aleks lyckades få igång den på något sätt.. Phu… Annars hade jag och Aleks fått slåss om hans dator, vi båda jobbar från semestern varje dag så det hade varit lite jobbigt. Hoppas den håller igång nu!
Ikväll åt vi en jättemysig middag på stranden. Det var buffé med grillad fisk och sånt, och så bjöds det på dans och live musik. Mysigt! :-) Nu ska vi lägga oss. Klockan är snart tolv här och vi ska upp vid sju för att åka och bada med vilda delfiner!!! Yaey!!
// Ok about an hour ago I almost CRIED because I couldn't start my laptop. I tried for like half an hour, I had given up when Aleks somehow managed to start it. Phu… Both Aleks and I work everyday from our vacation so it would have been a bit hard to fight over his laptop. I hope it will stay on now!
Tonight we had a really cozy dinner at the beach. They had a buffet with grilled fish etc, and then also dancers and live music. It was really nice! :-) Now we're gonna go to bed. It's almost midnight here and we have to get up at 7. We're gonna go and swim with wild dolphines!! Yaey!!