Min laptop är fortfarande inne på service, blir helt galen på den här sega gamla jag använder nu men det var iallafall roligt att kolla igenom bilderna på den! Här har ni ett gäng. :-)
// My laptop is still at the service place, this old slow laptop I use now is driving me nuts but at least it was fun to go through the photos on it! Here you have some. :-)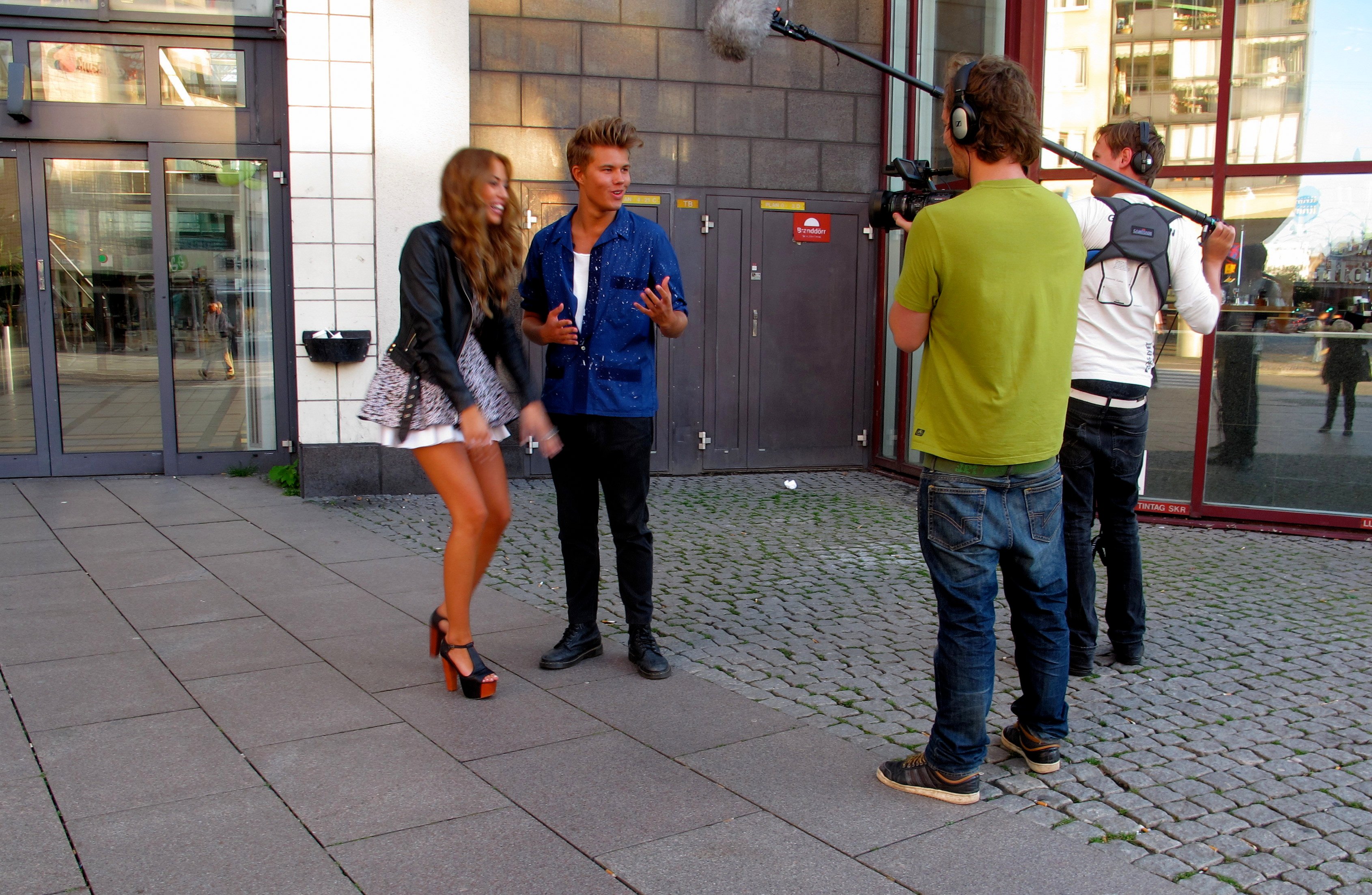 Datorn är full med bilder från när jag och Andreas spelade in Modelljakten för Kanal 5 år 2011!
// The laptop is filled with photos from the recording of Modelljakten show in 2011!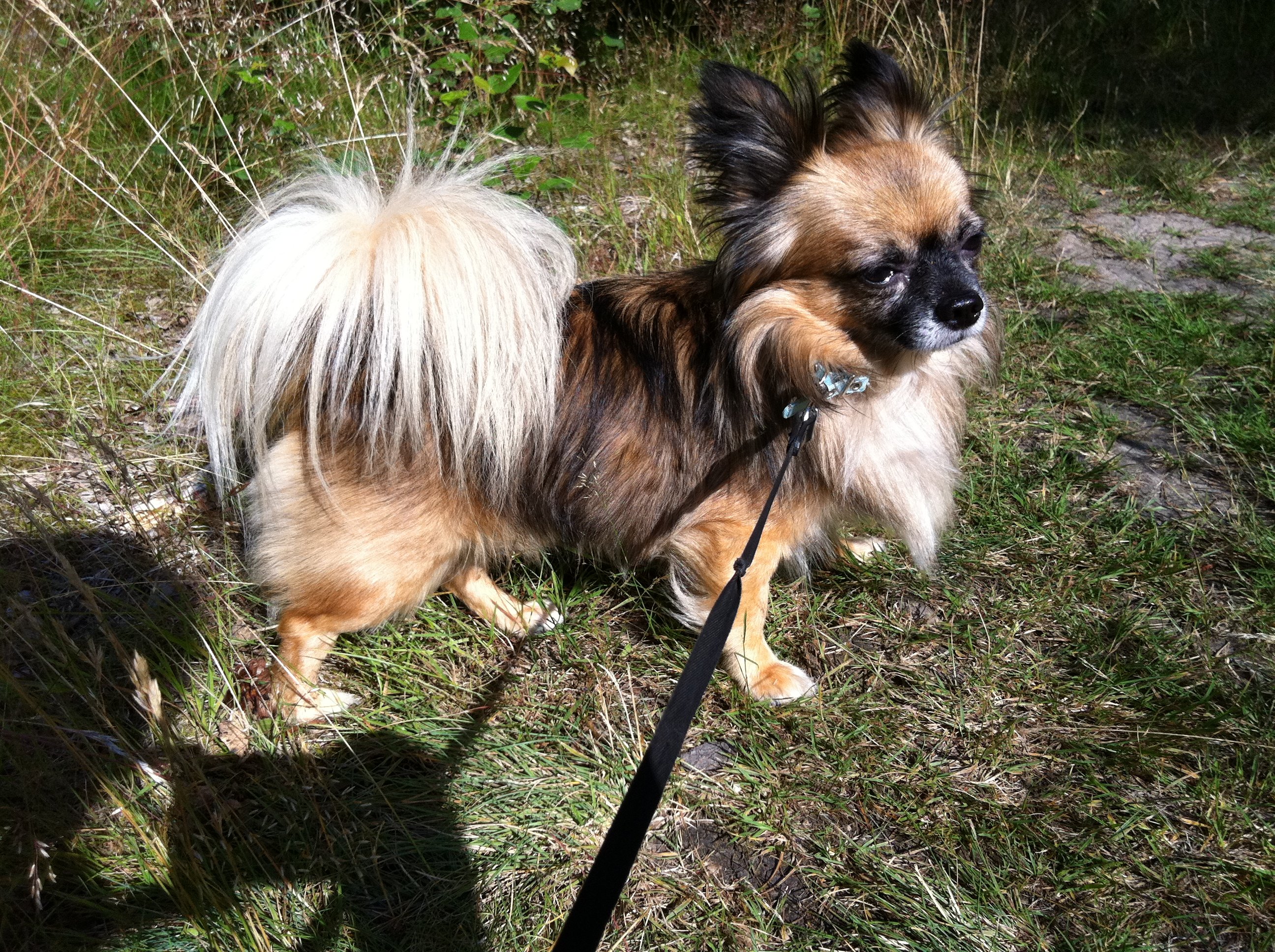 Way back när Mani fortfarande var svart i ansiktet. Nu finns det inte mycket kvar, ansiktet är nästan helt grått…
// Way back when Mani's face was still black. Now there's not much of it left, the face is almost completely grey…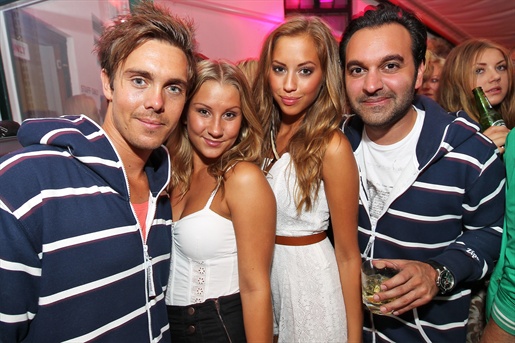 Haha vad små vi var! Kim, Humlan, jag och Babak i Visby för fem år sedan.
// Haha we were so little! Kim, Alexandra, me and Babak in Visby five years ago.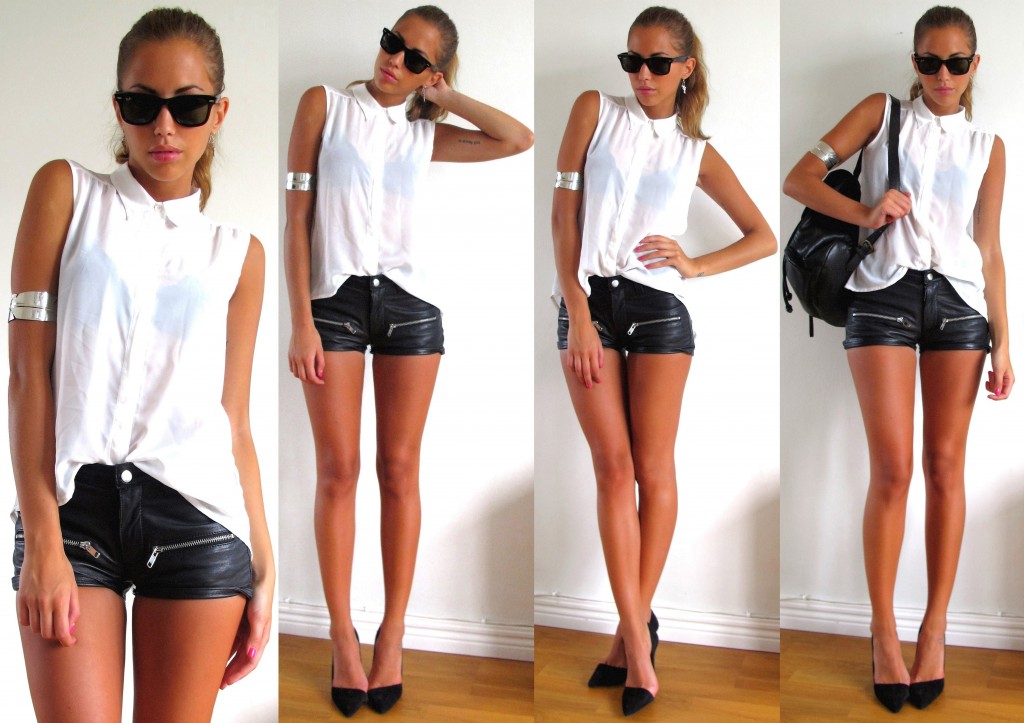 Minns ni när jag plåtade mina outfits hemma mot en vägg? ;P
// Do you remember when I shot my outfits at home against a wall? ;P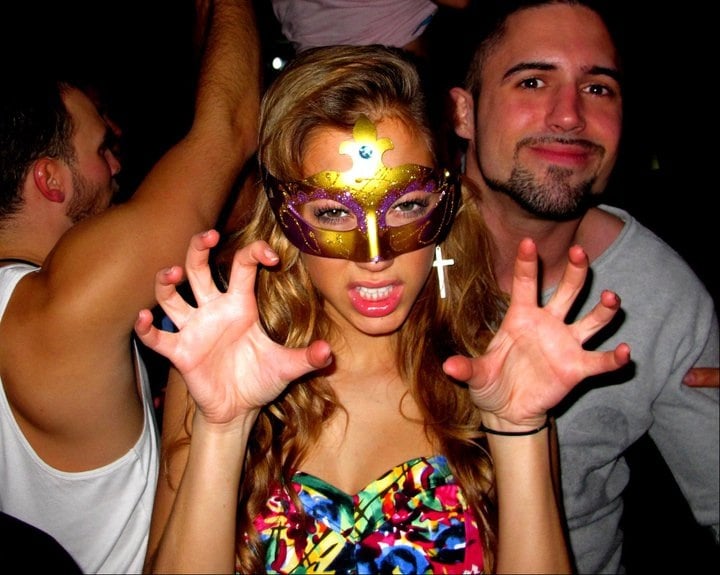 Wow, ser SÅ farlig ut. Ingen aning om vem han där bak är heller haha. Bilden är från 2010 då vi alla åkte till Belgrad för att heja på Aleks i karate-VM! Jag och hans vänner festade dock så hårt att vi missade en del matcher….
// Wow, I look sooo dangerous. I have no idea who that man behind me is haha. The photo is from 2010 when we all went to Belgrad to cheer for Aleks in karate world championship!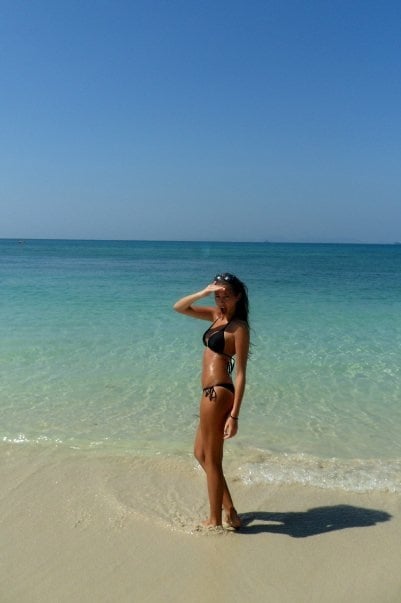 I Thailand 2009, min och Aleks första resa ihop.
// Thailand 2009, my first trip with Aleks.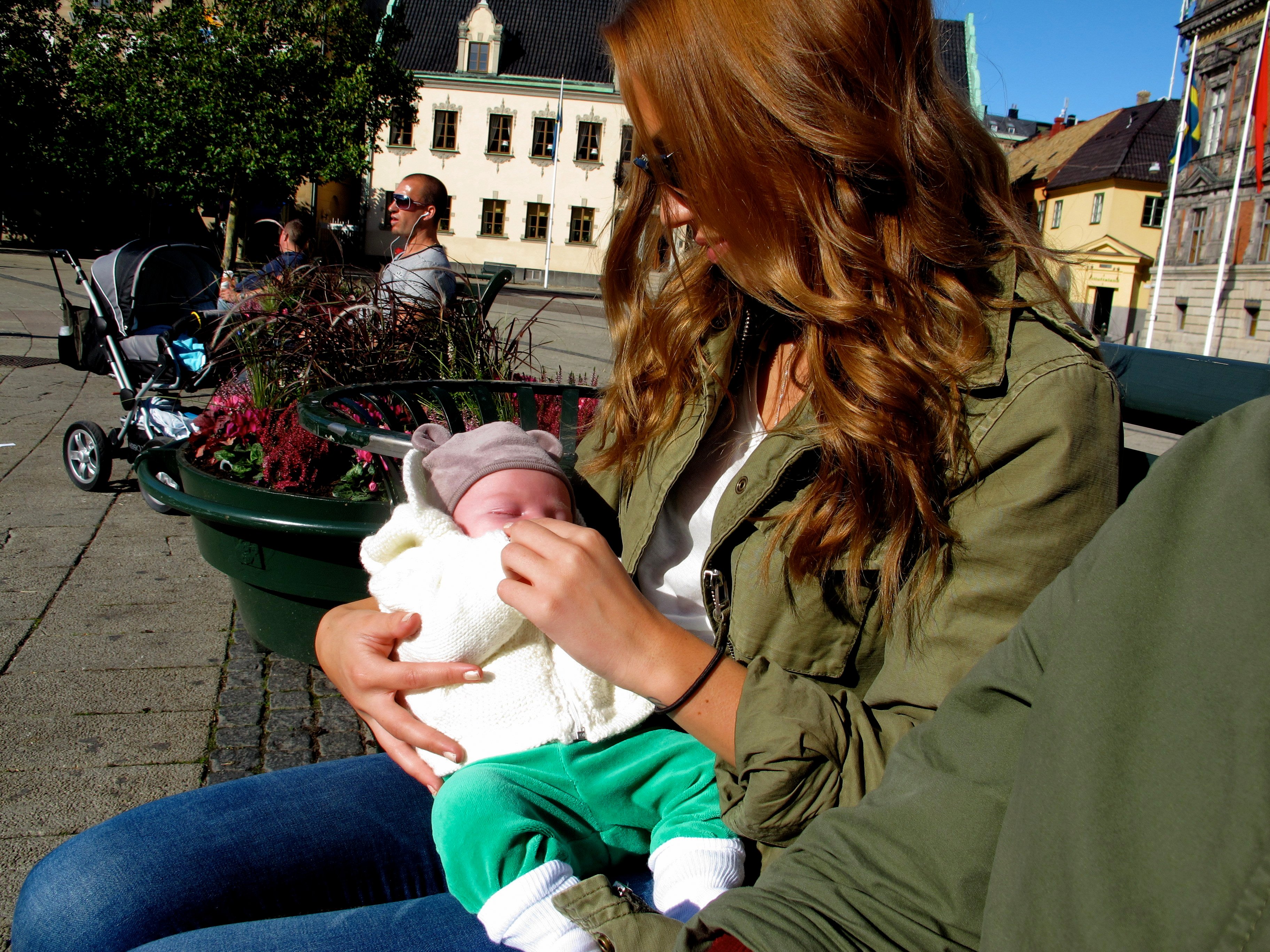 Åhhh… Lilla Anya! Första gången jag blev moster. I år fyller hon 5 år. <3
// Oh…. Baby Anya! First time I became an aunt. This year she's turning 5. <3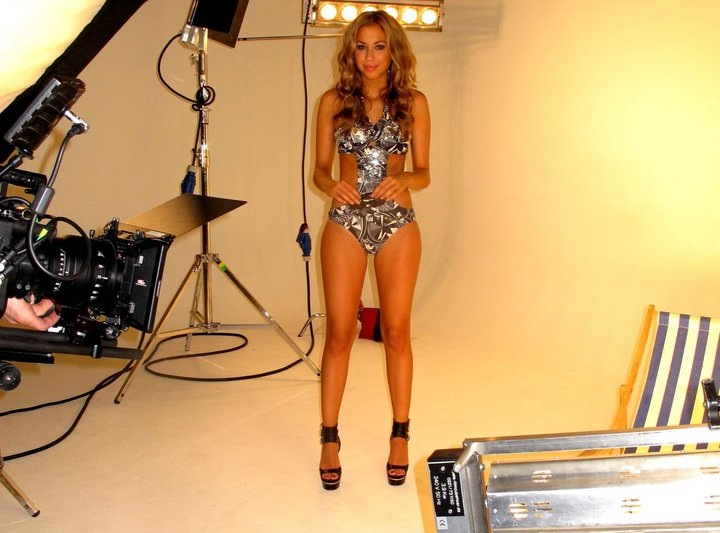 2010 när vi spelade in Kenza & Tyra show!
// 2010 when we recorded Kenza & Tyra show!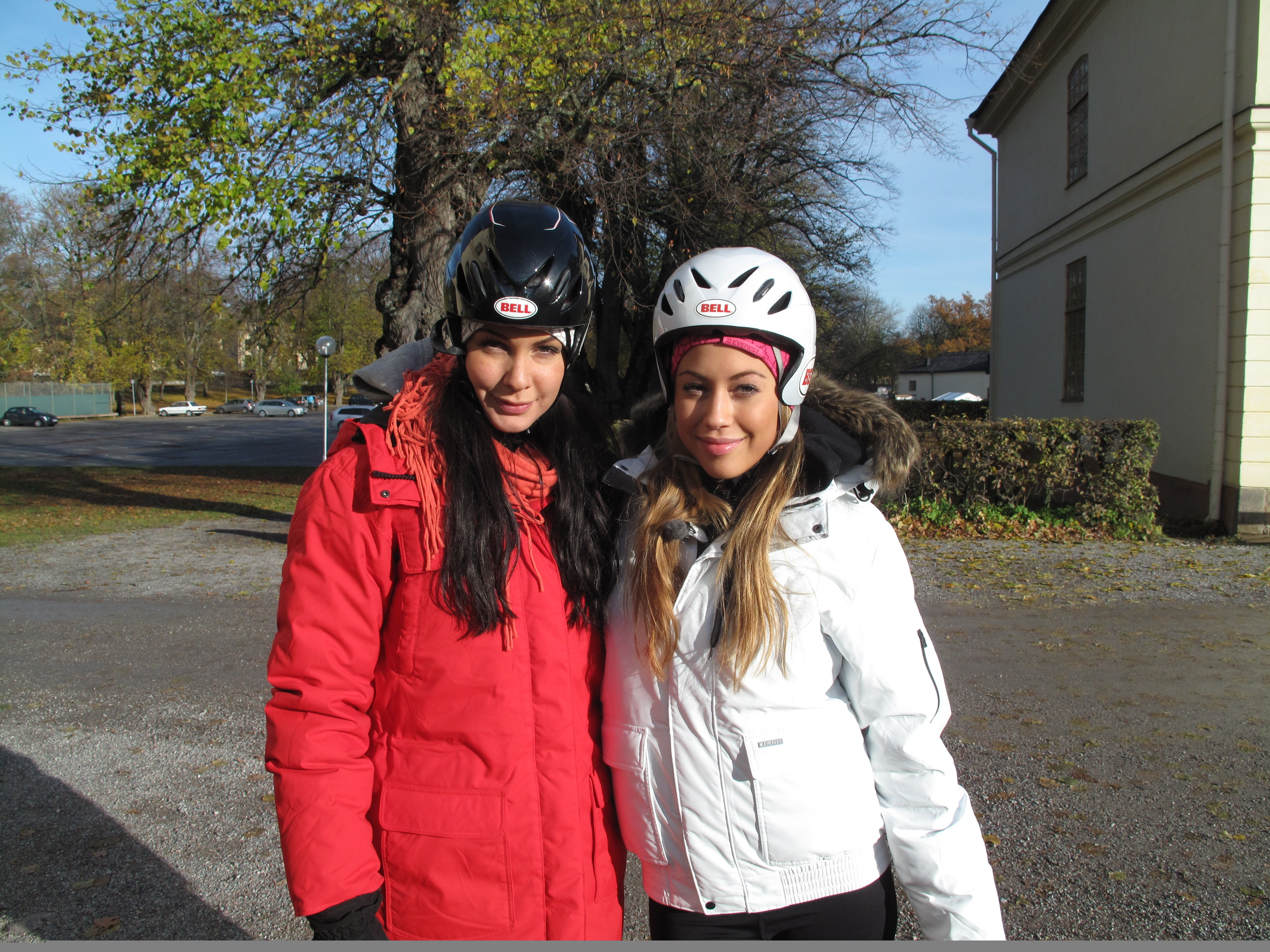 Såhär snygga var vi i typ varenda avsnitt haha……
// And we looked this hot in almost every episode haha….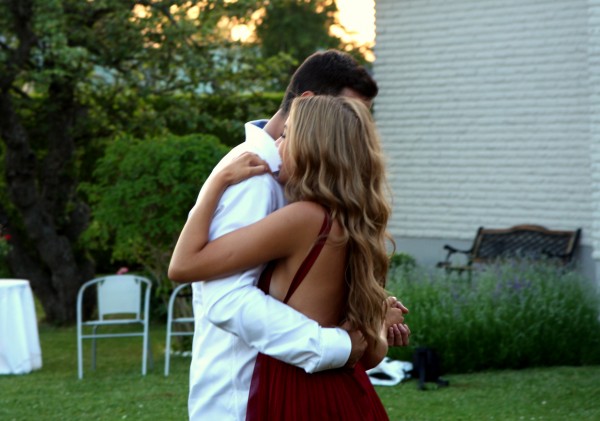 En liten dans med min älskling, på min systers bröllop sommaren 2010.
// A little dance with my baby, at my sister's wedding summer 2010.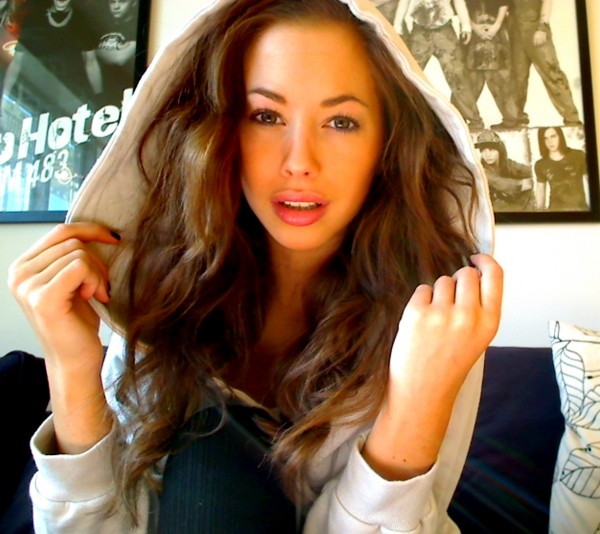 När jag hade väggarna fulla med TH-posters…… När Aleks flyttade in han ba "vi kan väl ta ner dem?" hehe
// When I had TH posters on my walls…. When Aleks moved in he was like "can we take them down?" hehe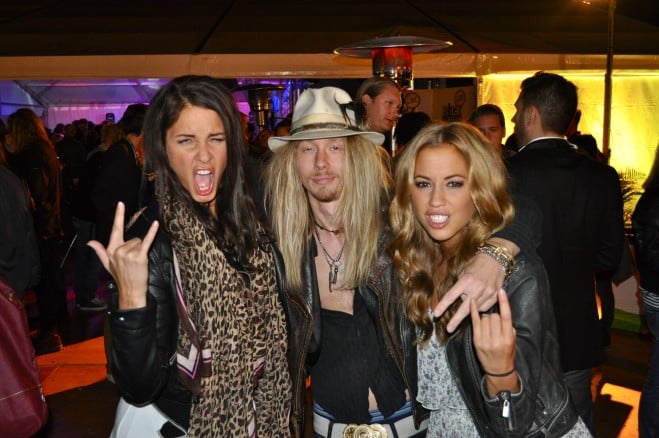 Många roliga kvällar med Tyra. Saknar. <3
// Many fun nights with Tyra. Miss her. <3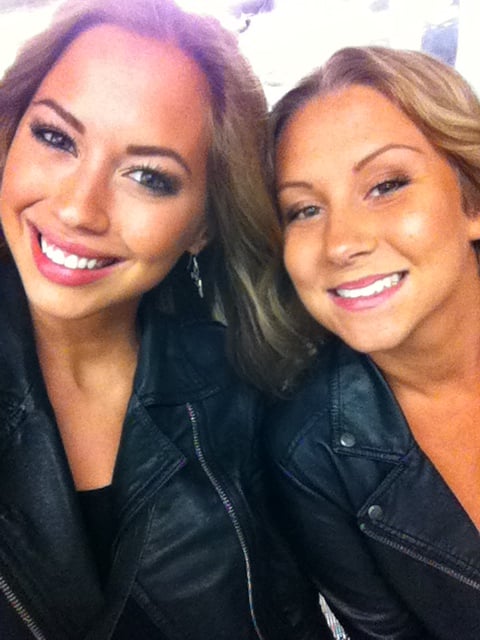 När en av mina bästa vänner fortfarande bodde några stationer bort och inte på andra sidan jordklotet…. :-(( Alex om du bara visste hur mycket jag saknar och tänker på dig! Varje dag! I vår kommer hon äntligen hem igen och stannar ett bra tag. <3
// When one of my best friends still lived a few stations away and not on the other side of the planet…. :-(( Alex if you onlyknew how much I miss you and think of you! Every day! She's coming home this spring and this time she'll stay a long time. <3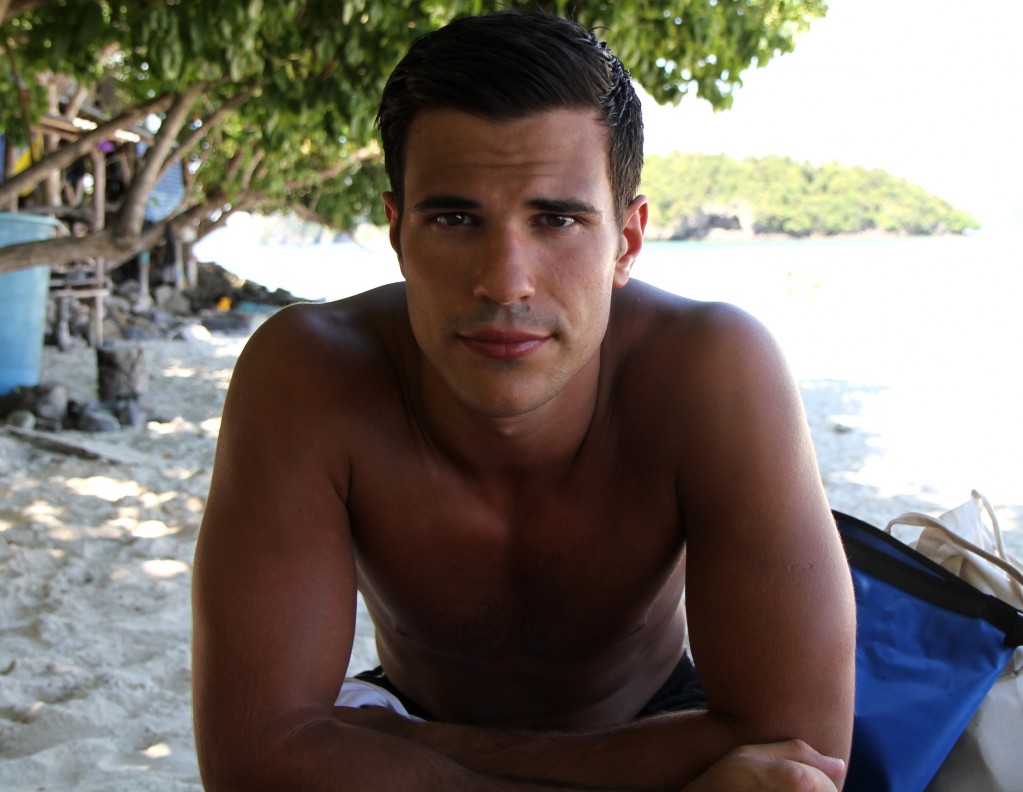 En av mina favoritbilder på Aleks, tagen i Thailand 2010. När han fortfarande var ung och fräsch…. Haha nää skoja, det är han fortfarande.
// One of my favorite photos of Aleks, taken in Thailand 2010. When he was still young and fresh… Haha noo just kidding, he still is.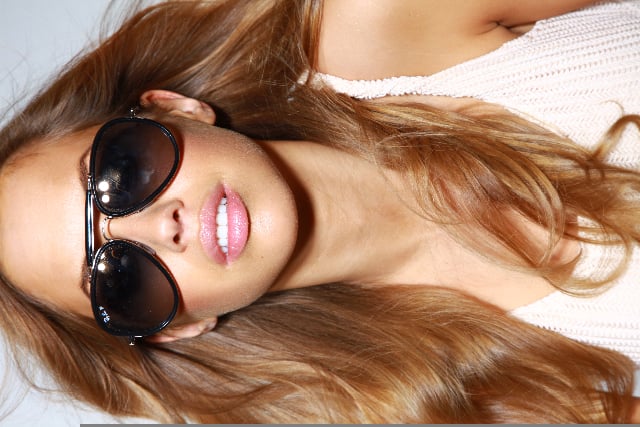 Asså HAHA. Vad fan är det här för bild? Har ingen aning om när den är tagen och varför jag har så fula solglasögon på mig.
// HAHA. What photo is this?! I have no idea when it's taken or why I'm wearing those ugly sunglasses.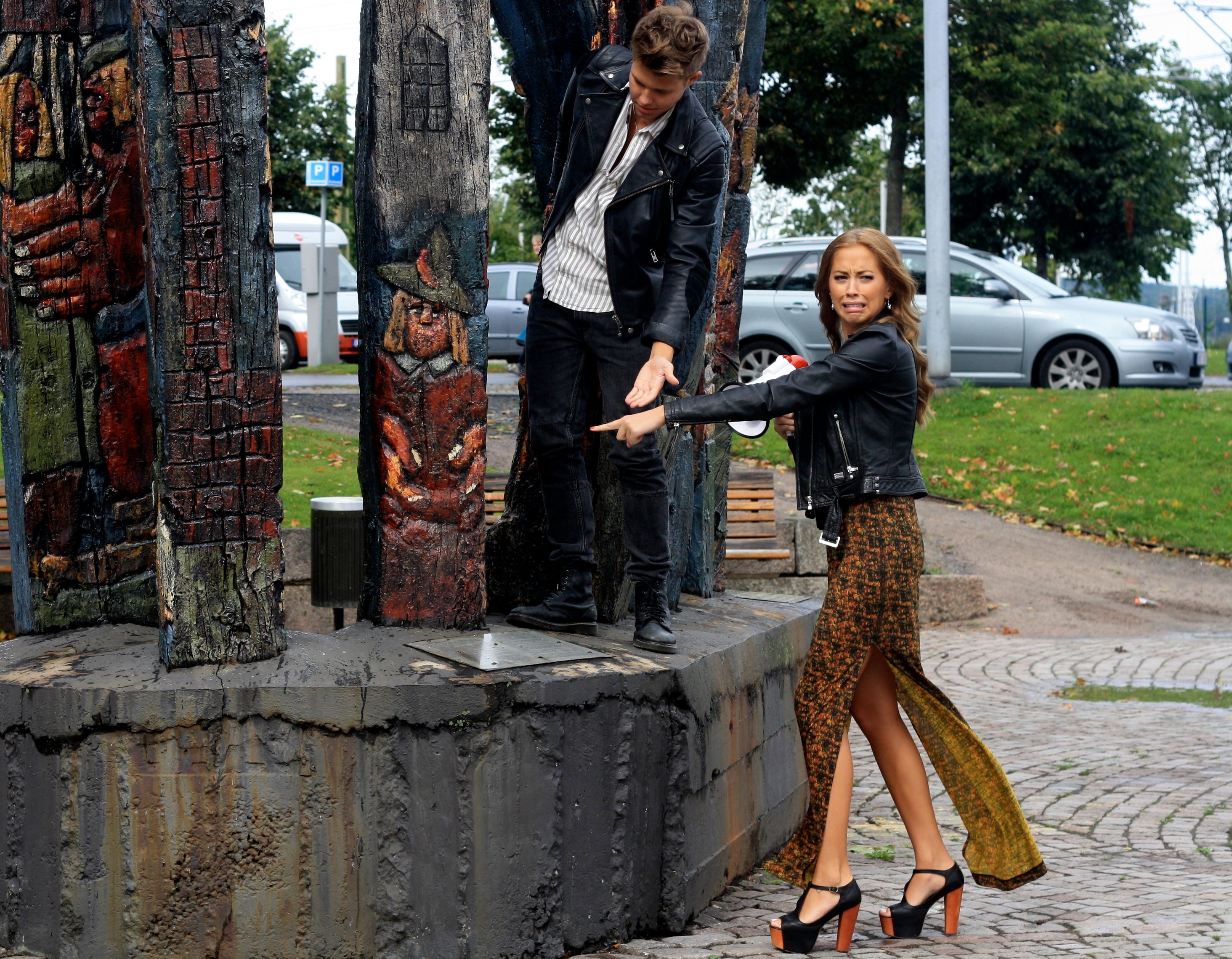 När vi spelade in Modelljakten i någon stad (kan det ha varit Jönköping? OM det är det finns det fan hopp för mitt kassa minne ändå) och jag fick syn på något äckligt?
// When we recorded Modelljakten in some city (might have been Jönköping? IF it is then hallelujah, there's still hope for my sucky memory) and I spotted something disgusting?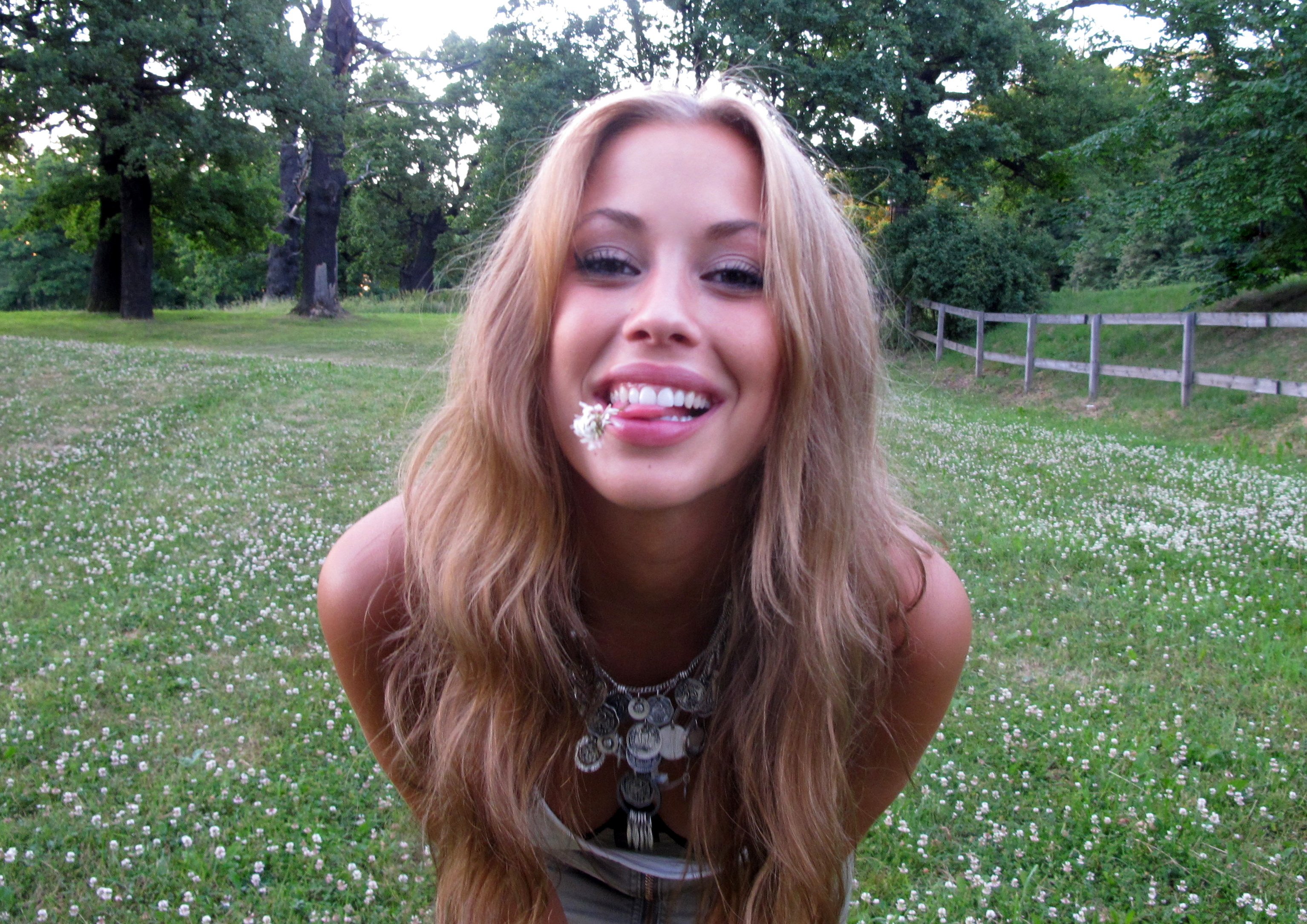 En tidig sommarmorgon för många år sedan, när jag, Mika, Nadia och Dilay promenerade hem till mig efter en utekväll. Åh vad jag saknar de stunderna!
// An early summer morning many years ago, when Mika, Nadia, Dilay & I walked home after a night out. Oh I miss those moments!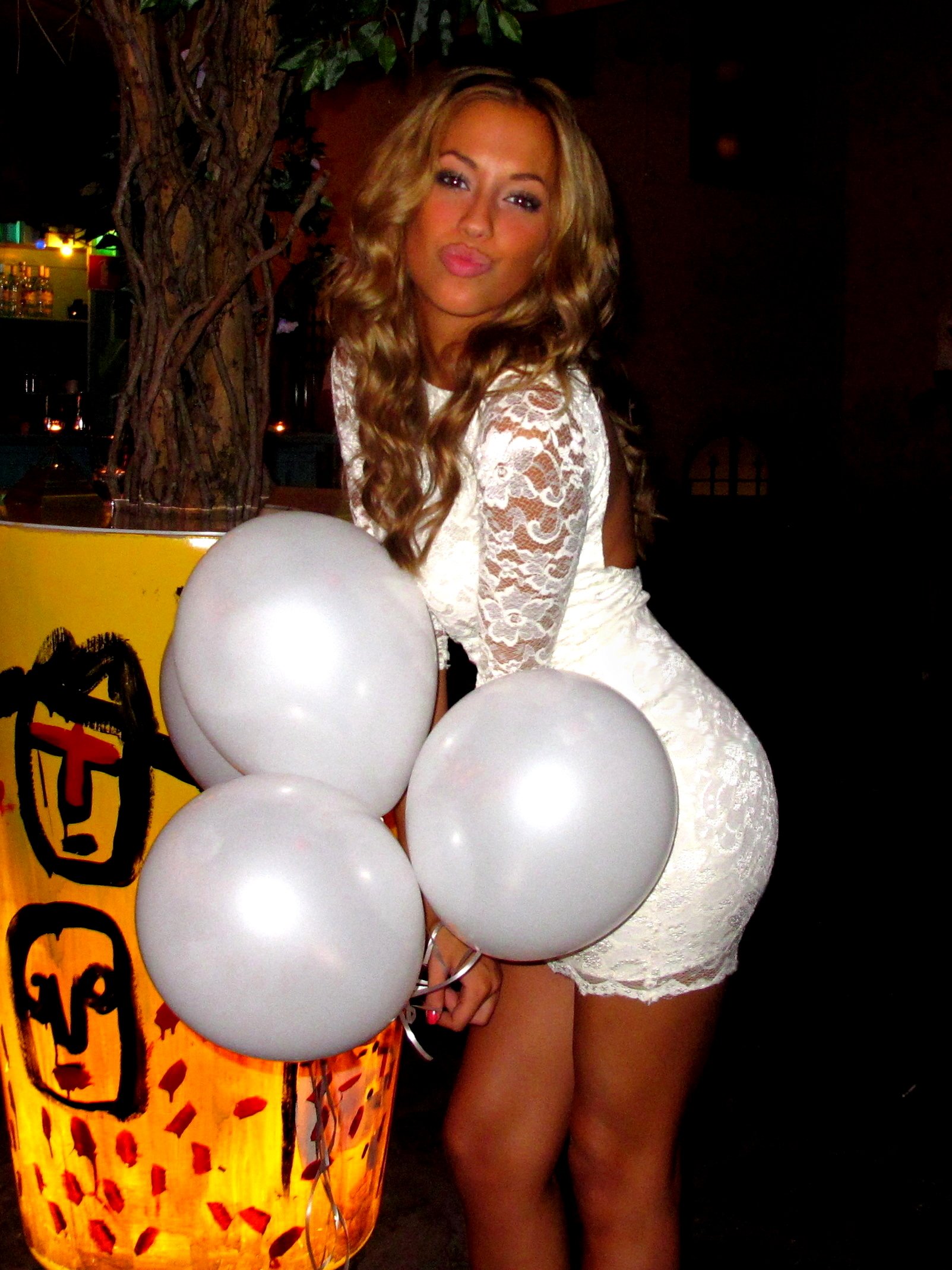 Som den partysessa jag var när jag var 18-19 så höll jag i helgerna på en klubb. Eller höll och höll, jag bjöd in folk till listan och fick lite cash och gratis alkohol i utbyte haha.. Det var ju rena drömmen i den åldern… ;-)
// As the party princess I was, when I was 18-19 I organized the weekends at a club. Or not organized, I invited people to the list and got a little cash and free alcohol in exchange haha.. Well that was a dream in that age… ;-)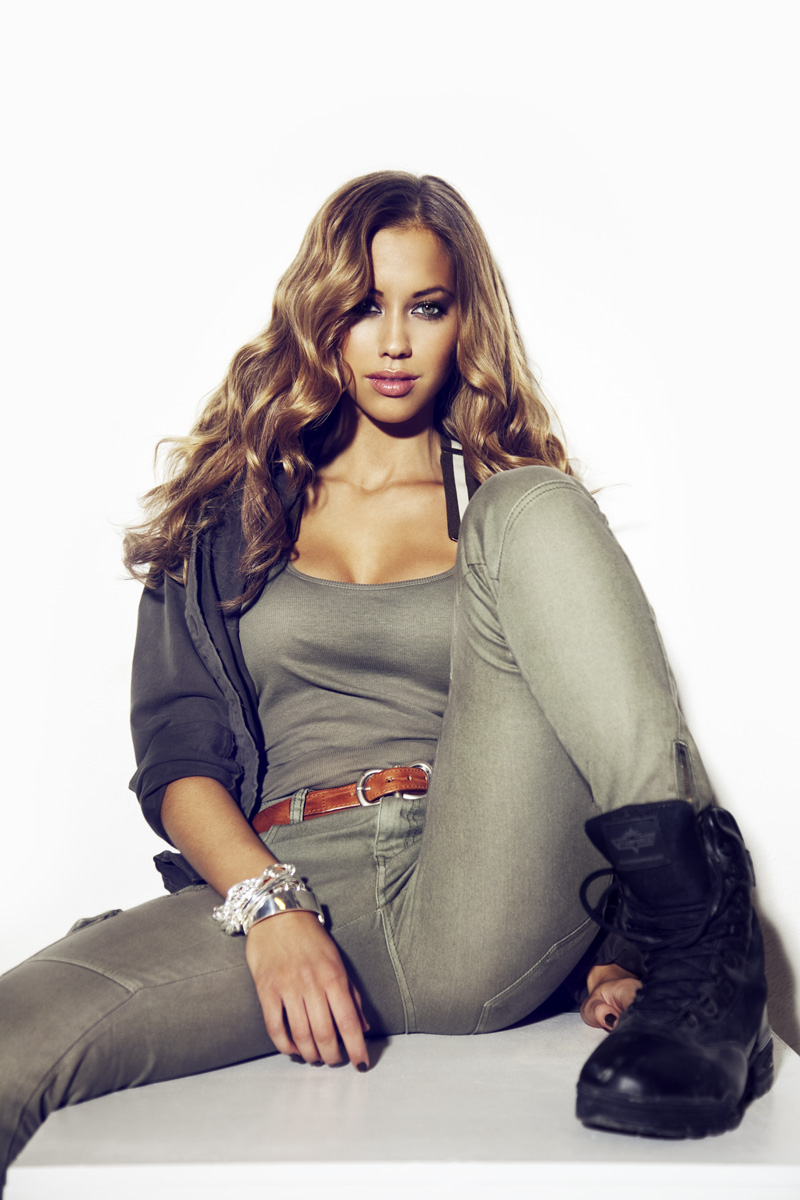 Från en plåtning när jag var typ 20.. Sen gick det bara nedför…. ;P
// From a shoot when I was like 20.. After that it all went down…. ;P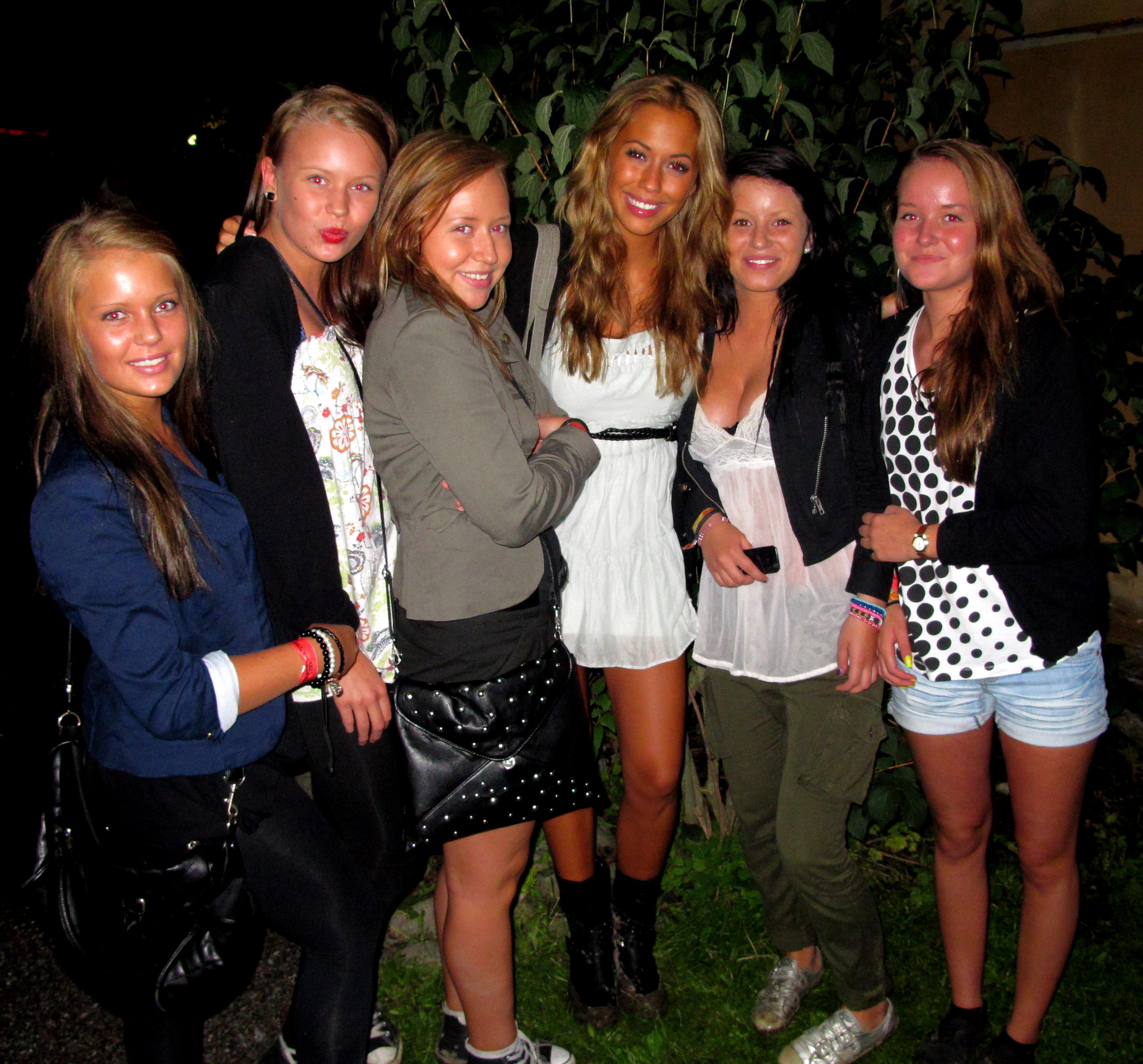 Och så massa bilder med eeeeer!!!! <3
And then lots of photos with you guys!!! <3