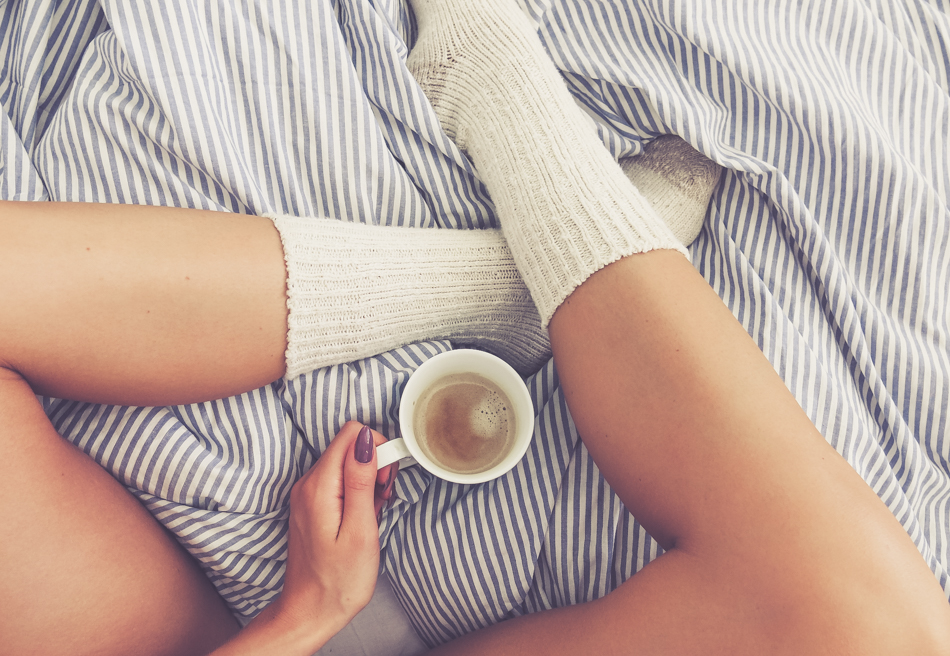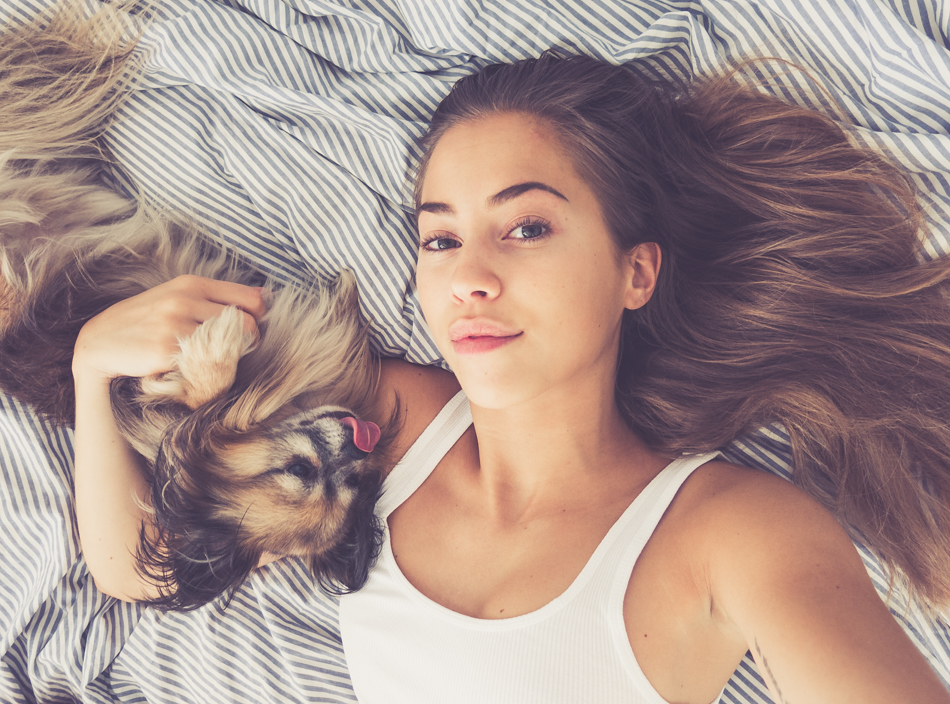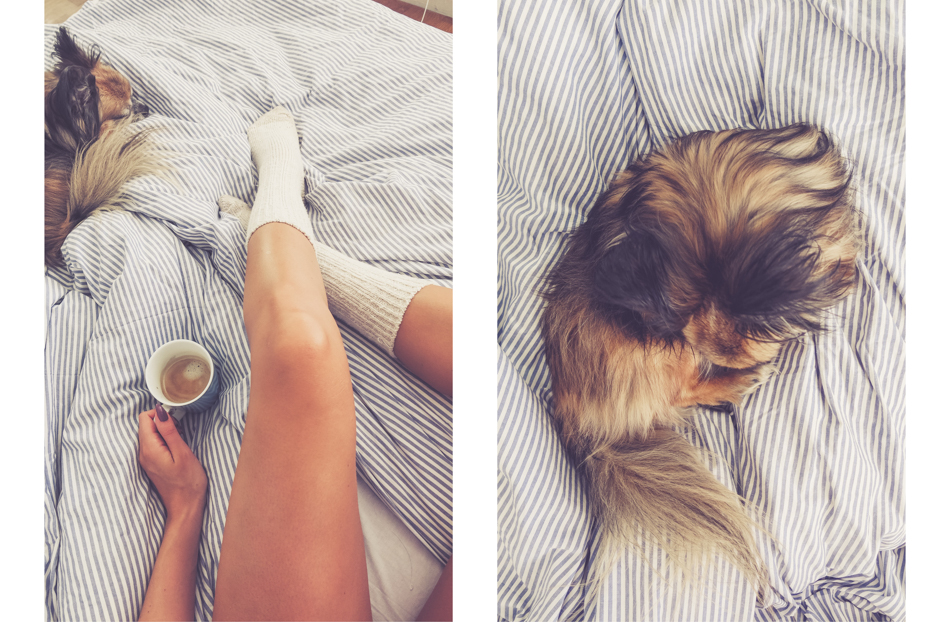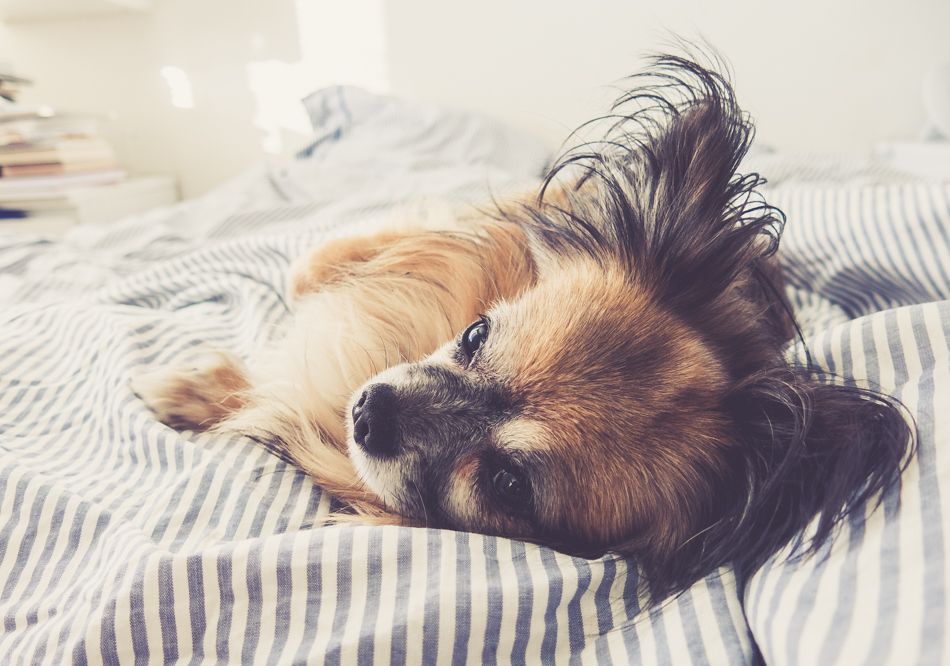 Cozy morning in bed ♥
God morgon! Eller vi gick upp vid åtta och tog en promenad, men kröp sedan ner i sängen igen med en kopp kaffe. Har legat här och jobbat med laptopen sen dess, har lite bloggjobb att ta igen idag (160 olästa mail haha) efter två dagars Ivyrevel-plåtning så jag jobbar hemifrån idag. Känner att min kropp behöver det också, är helt sänkt idag och halsen gör fortfarande ont. Ska ta och göra lite ingefära-te nu och frukost!
Plåtningarna har iallafall gått sjukt bra men vi är långt ifrån färdiga, vi ska fortsätta igen nästa helg. Igår lämnade jag studion vid sju och gick hem till Andreas för en mysmiddag med han, Julian och Rami. Rami var the master chef och gjorde en god laxpasta till oss, och sedan satt vi och kollade på Andreas liv i filmer. Haha, han har klippt ihop filmer från varje år i hans liv sedan han föddes. Jag är SÅ avis!! Finns seriöst inga videoklipp alls på mig från när jag var liten, vet knappt hur jag såg ut (bara från några få bilder) eller pratade liksom. Antar att vi inte ägde en videokamera. :-( Däremot så har jag ju allt dokumenterat i bild och text sedan jag var 15 år gammal så jag får väl nöja mig med det. Men när jag får barn ska jag filma dem varenda dag haha.
// Good morning! We went up at eight and took a walk, but went back to bed with a cup of coffee when we got back. I've been in bed since working on my laptop, I've got some blog work to catch up on today (160 new e-mails haha) after 2 days of Ivyrevel shoots so I'm working from home today. I feel that my body needs it too, I'm so tired today and my throat still hurts. I'm gonna make some ginger tea now and breakfast!
The shoots went really well but we are far from done, we'll continue next weekend. Yesterday I left the studio at seven and went home to Andreas for a dinner with him, Julian and Rami. Rami was the master chef and made a delicious salmon pasta for us, and then we watched Andreas life in videos. Haha, he made movies from every year of his life since he was born. I'm SO jealous!! There are seriously no videos at all of me as a child, I barely know what I looked like (except from a few photos) or how I talked. I guess we didn't have a video camera. :-( On the other hand I've got everything documented in photos and text since I was 15 years old so I guess I have to settle with that. But when I have kids of my own I will film them every single day haha.