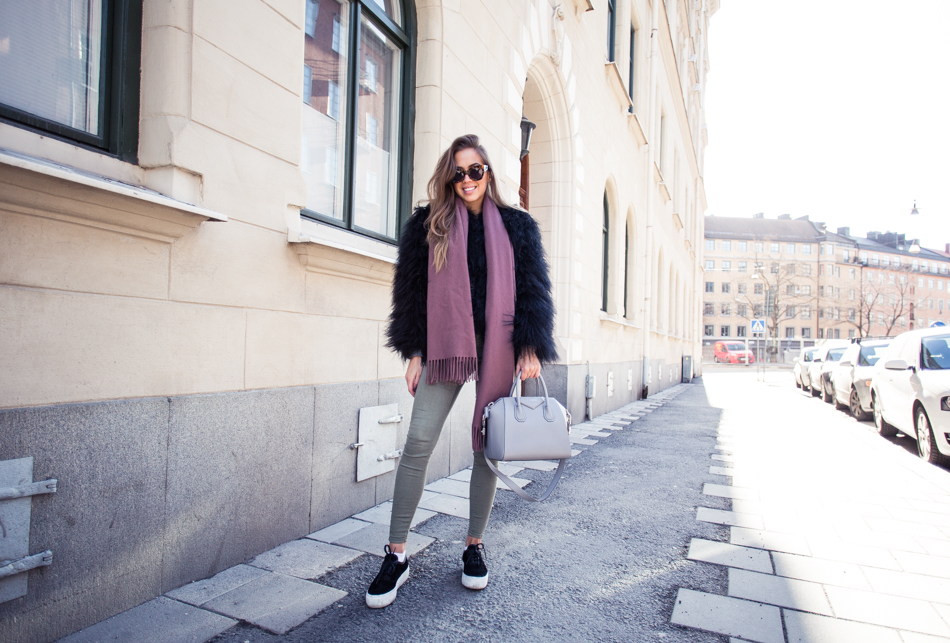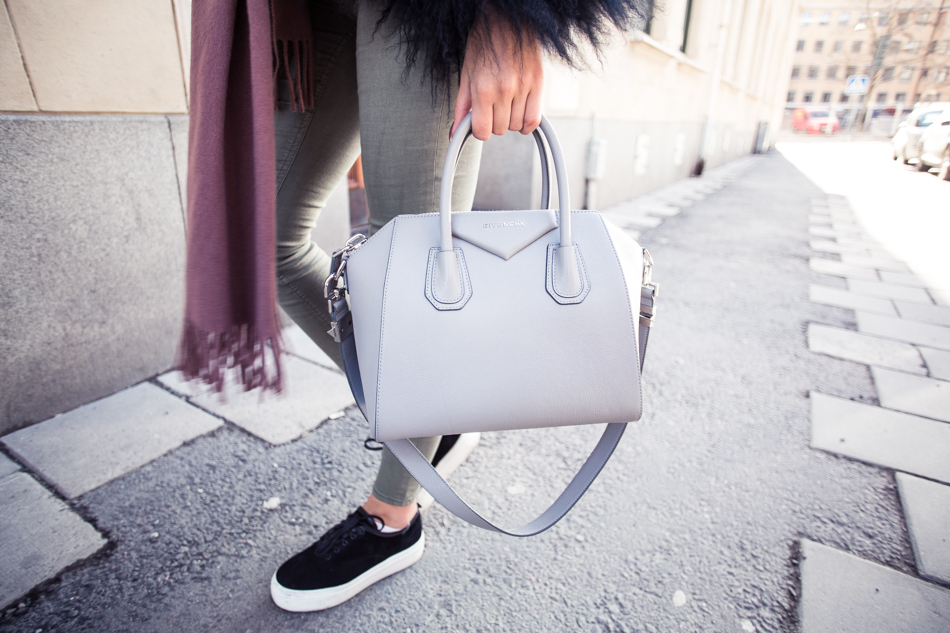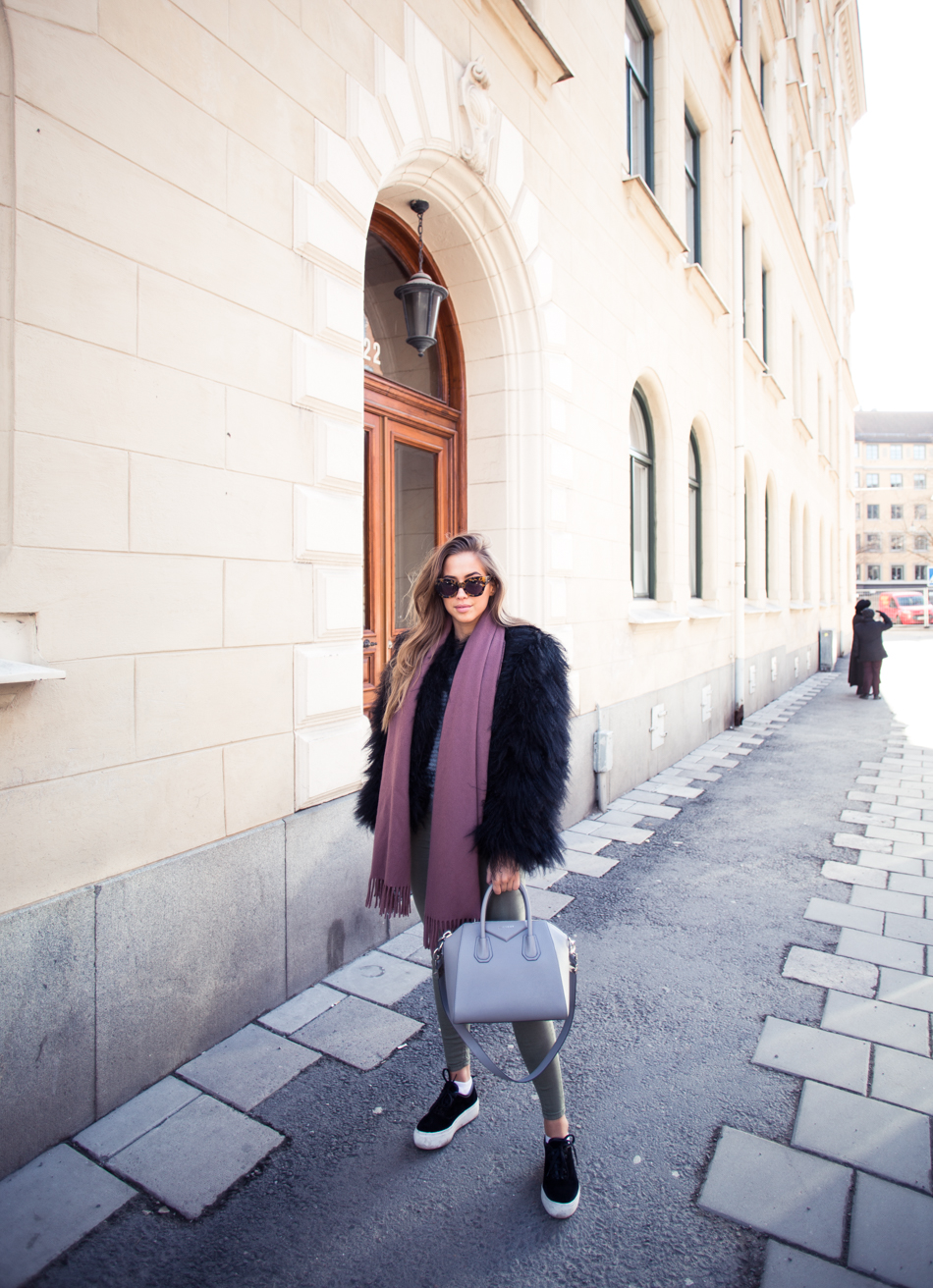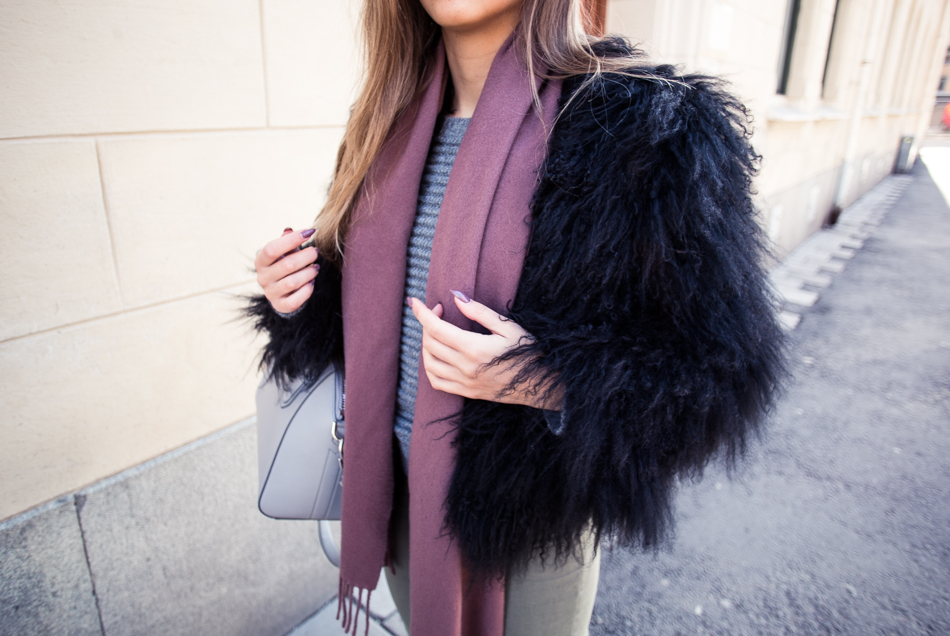 Jeans from Ginatricot // jacket from Pellobello // scarf from Acne Studios // sweater from Make Way // Jennie-Ellen shoes // Givenchy bag // Karen Walker sunglasses
Hej tisdag! Känner mig mycket piggare idag. SKÖNT! Sitter på kontoret och jobbar just nu, om en timme kommer Mika och Dilay förbi på en snabblunch innan mitt möte. Myzzzz! Och senare ikväll kommer mamma förbi också, hon har inte sett nya kontoret än så hon ville komma och titta. Sen går vi nog ut och käkar en trevlig middag jag, mamma, min bror och Aleks! Ska bli kul att umgås lite med dem. <3
Ovan har ni gårdagens look, körde på bekvämt all the way. Idag däremot kör jag på klackar, balklänning och hela skiten. Hehe nej men har klätt upp mig litegrann, sminkat mig och lockat håret. Lite tisdagsfin. Madde och jag ska ut och fota snart så får ni dagens senare också!
// Hello Tuesday! I feel a lot better today. GREAT! Right now I'm at the office working, Mika and Dilay will stop by for a quick lunch in an hour before my meeting. That will be nice! And later tonight my mom will come over, she hasn't seen the new office yet so she wanted to stop by and check it out. Then my mom, Aleks, my brother and I will probably go out for a nice dinner! It will be fun to spend some time with them. <3
Here you have yesterday's look, went for comfy all the way. Today I'm going for heels, prom dress and all that. Hehe no but I've dressed up a bit, did my make up and curled my hair. Some Tuesday glam. Madde and I are gonna go out and take some photos soon so you'll get today's look later!