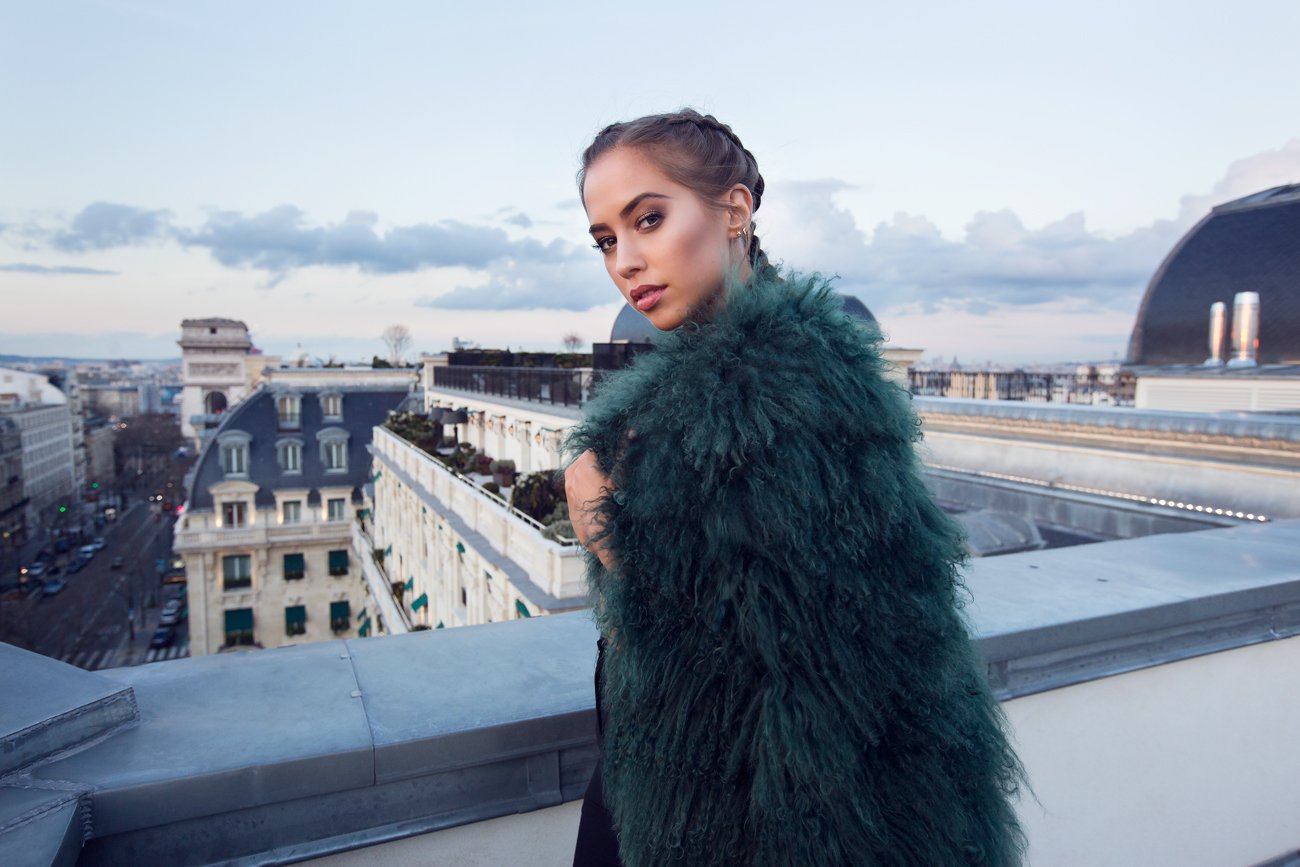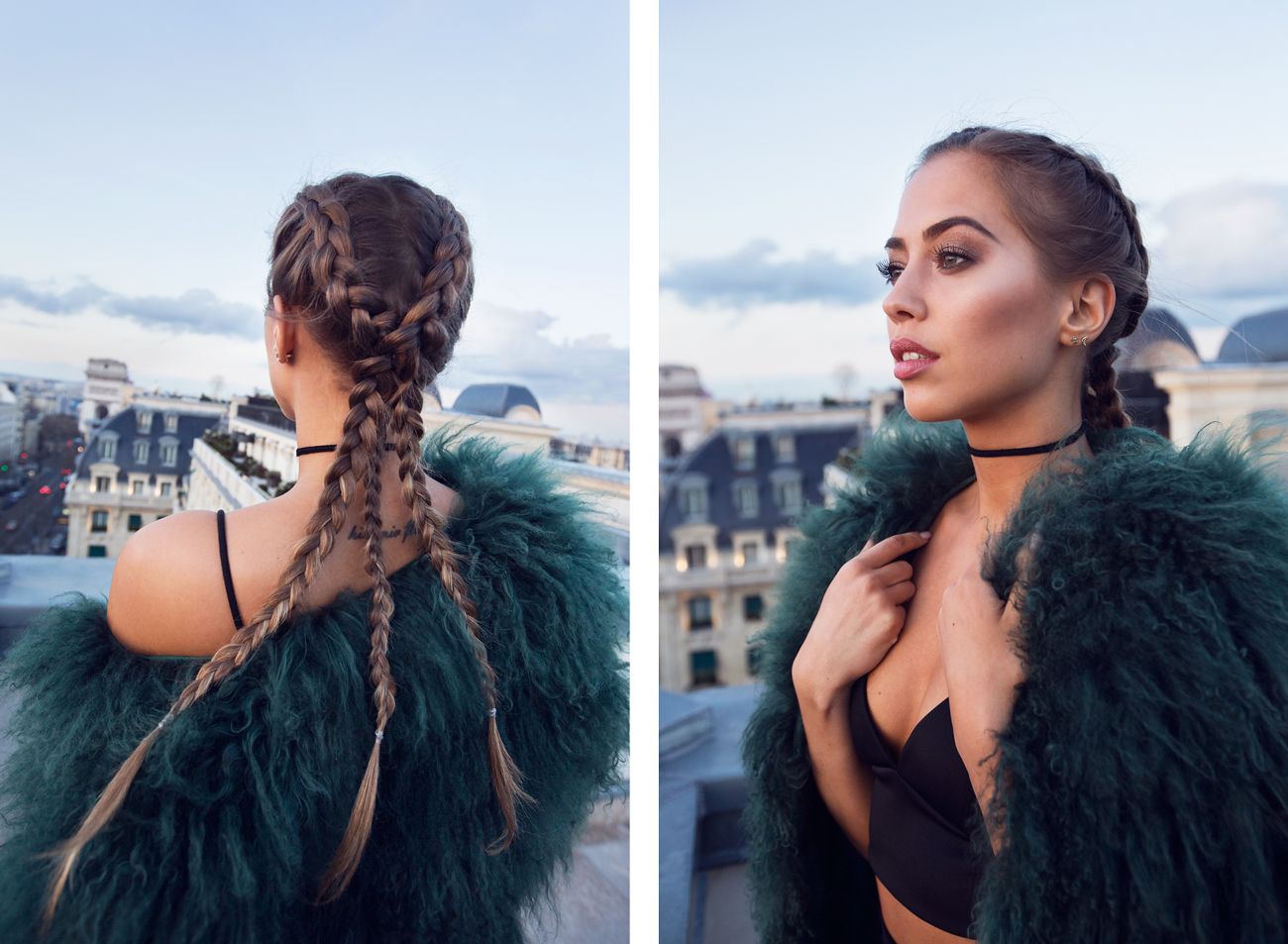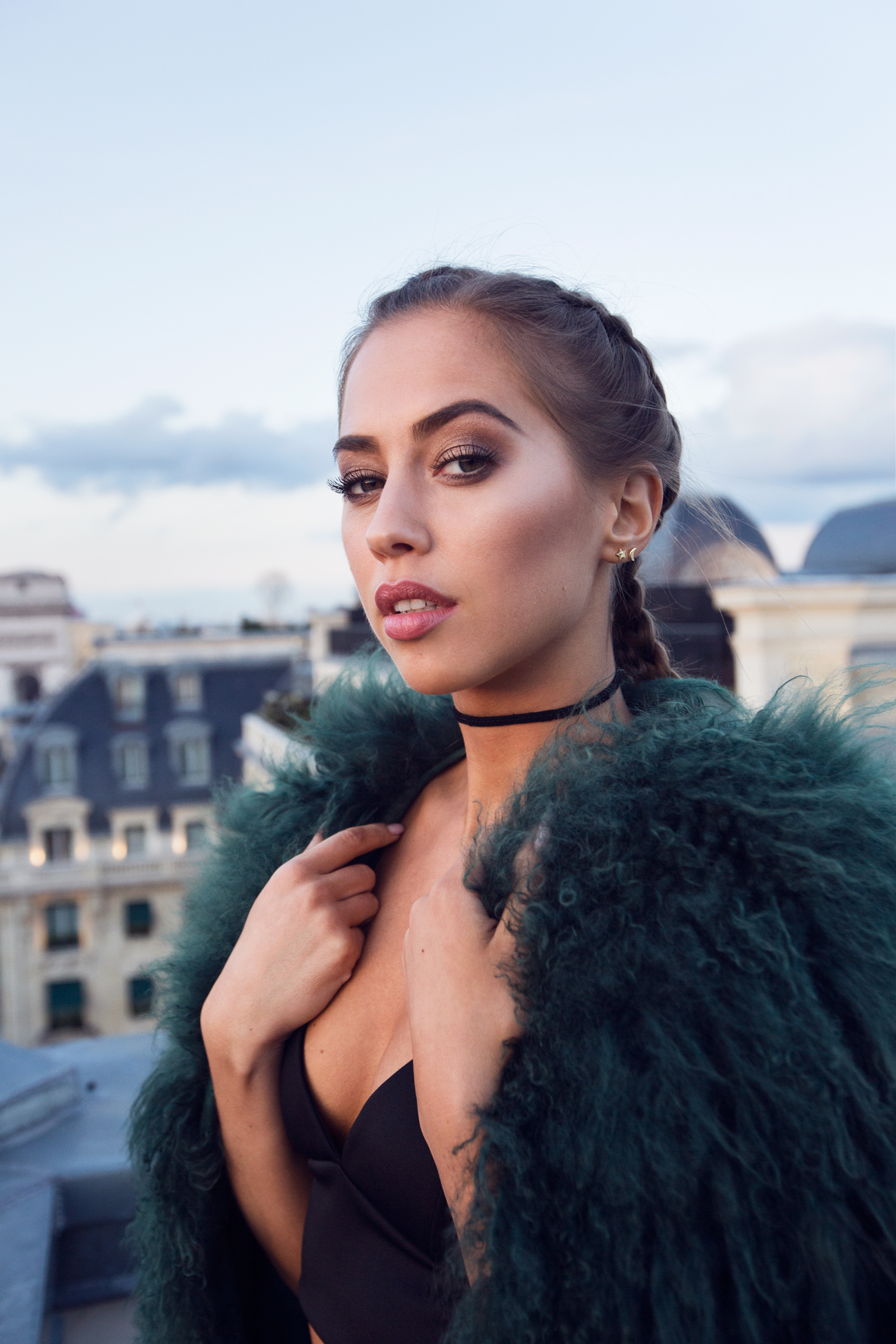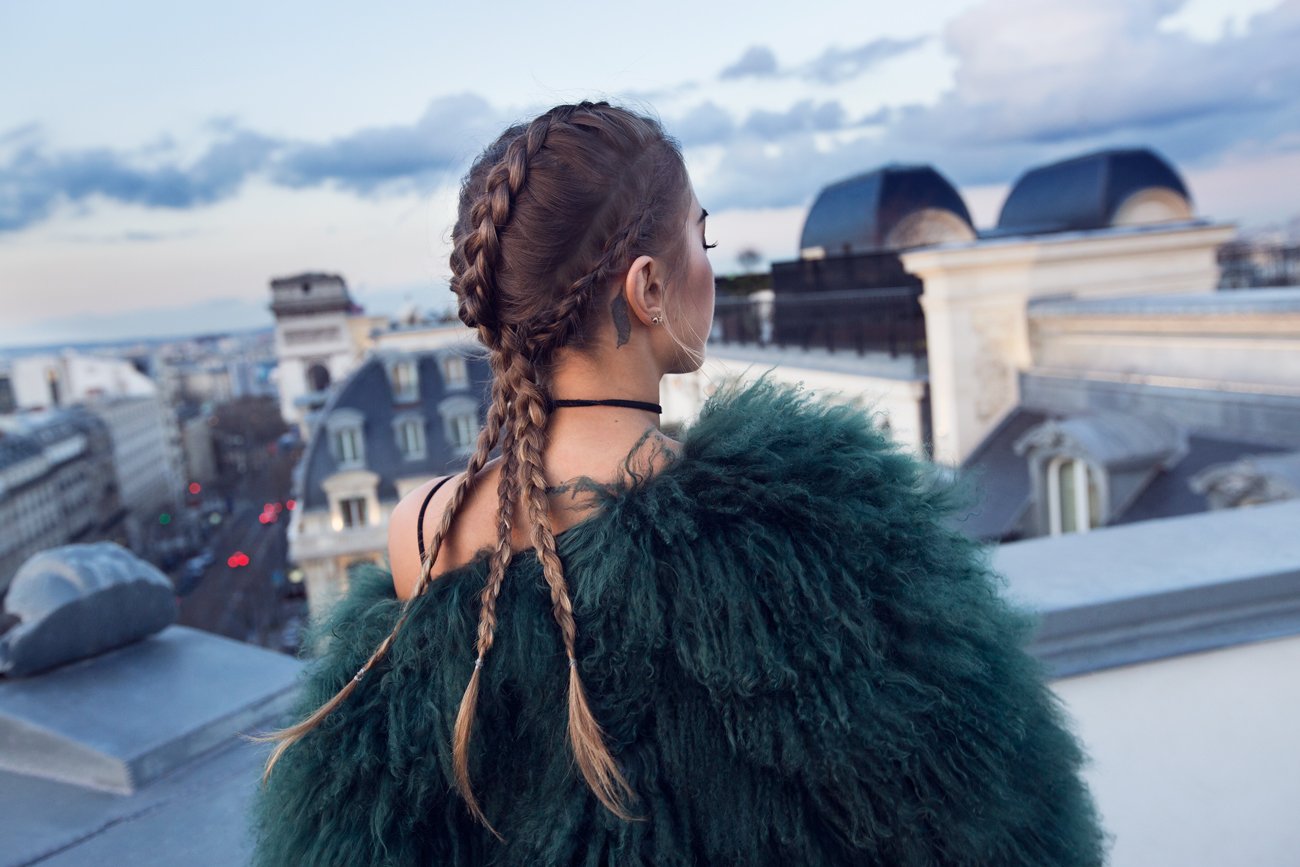 – WITH A VIEW OVER PARIS –
Maddes jacka, Madde som gjort flätorna, Madde som tagit bilderna.. Helt Maddefierad haha. <3 Örhängena är från Asos och mockabandet rund halsen har jag klippt av från en väska.
Har ni haft en fin dag? Jag har kört studioplåtning halva dagen och sedan jobb på kontoret resten av eftermiddagen. Har varit så sjukt seg idag, sov inte många timmar inatt pga låg vaken och tänkte en miljard stressiga tankar. Svårt att koppla bort jobb ibland.. Aleks var iallafall snäll och hämtade mig på flygplatsen igårkväll! Med Mani som var så glad att svansen nästan ramlade av. :-))) Känns skönt att vara hemma.
// Madde's jacket, Madde's braids, Madde's photos.. Totally Madde-fied haha. <3 The earrings are from Asos and the suede band around my neck is from a bag.
I hope you've had a nice day! I've been in the studio shooting half of the day, and at the office the rest of the afternoon. I've been so slow today, I didn't get much sleep tonight because I lied awake thinking one billion stressful thoughts. It's hard to disconnect from work sometimes.. Anyway, Aleks was kind and picked me up at the airport last night! With Mani who was so happy his tail almost fell off. :-))) Feels good to be home.