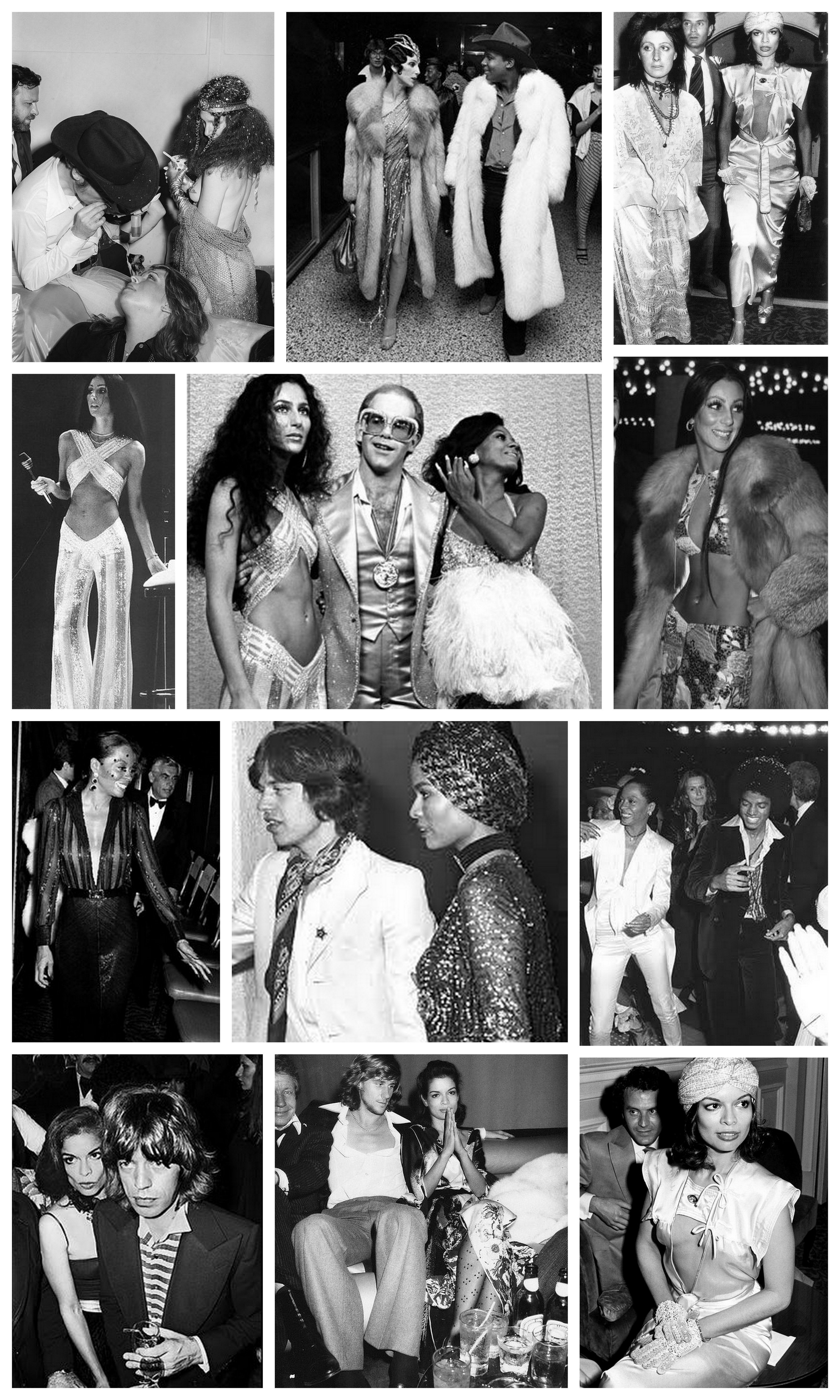 FASHION INSPO FOR MY BIRTHDAY PARTY
Jaha den här gamle räven går tydligen och fyller 25 om några veckor. Känns förjävligt haha. Vill vara forever young. <3 Men för att göra det lite mer uthärdligt så håller jag (tillsammans med Roshi och Sharareh) på att styra upp en brakfest den 23e april! Temat är STUDIO 54 / 70'S GLAM och ovan har ni klädinspon. Jag ser framför mig att jag ska bära något guldglittrigt, antingen klänning/jumpsuit med djup V-ringning fram, eller en suit i stil med den Diana Ross bär. Och såklart Bianca Jagger's turban och stort hår. Jag ska bara hitta någon som vill hjälpa mig sy upp min look, vet inte om jag kommer kunna hitta det jag vill ha på second hand-butiker. Har ni nå tips? Både vad gäller kläder och andra roliga grejer för festen som inredning osv. Ahh så sjukt peppad iallafall! Det kommer bli en asrolig kväll!
// So this old bat is turning 25 in a few weeks. It sucks haha. I want to stay forever young. <3 But to make it a bit more bearable I'm gonna throw a big party on the 23rd of april! The theme is STUDIO 54 / 70'S GLAM and here's the fashion inspo. I see myself wearing something gold shimmering, a dress/jumpsuit with deep V neck, or a suit like the one on Diana Ross. And of course Bianca Jagger's turban and big hair. I just need to find someone who can help me sew my look, cause I'm not sure I will find what I want at second hand shops. Have you got any ideas? Both for clothes and other fun stuff for the party like decoration etc. Ahh I'm so excited! It's gonna be such a fun night!