HUR JAG BRUKAR MÅLA BRYNEN
// HOW I USUALLY PAINT MY BROWS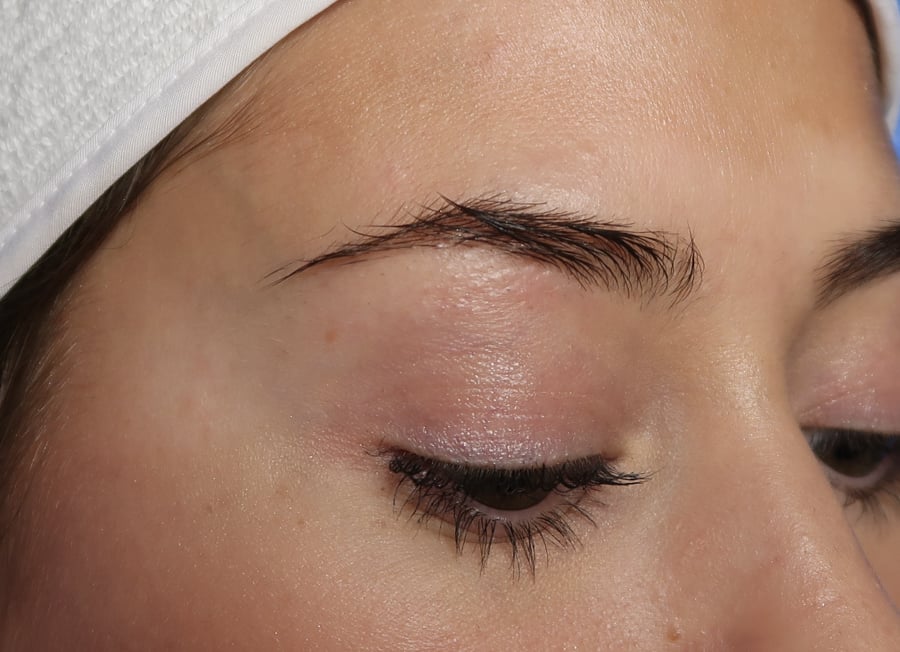 UTAN SMINK, INNAN BEHANDLINGEN
// WITHOUT MAKE UP, BEFORE THE TREATMENT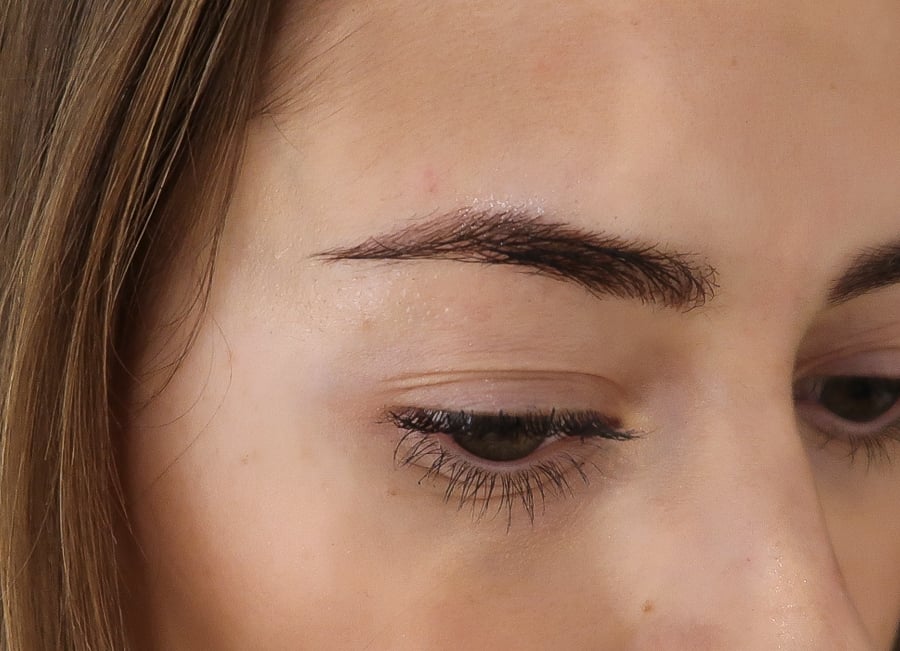 DIREKT EFTER MICROBLADING (salva på)

// RIGHT AFTER MICROBLADING (I have ointment on)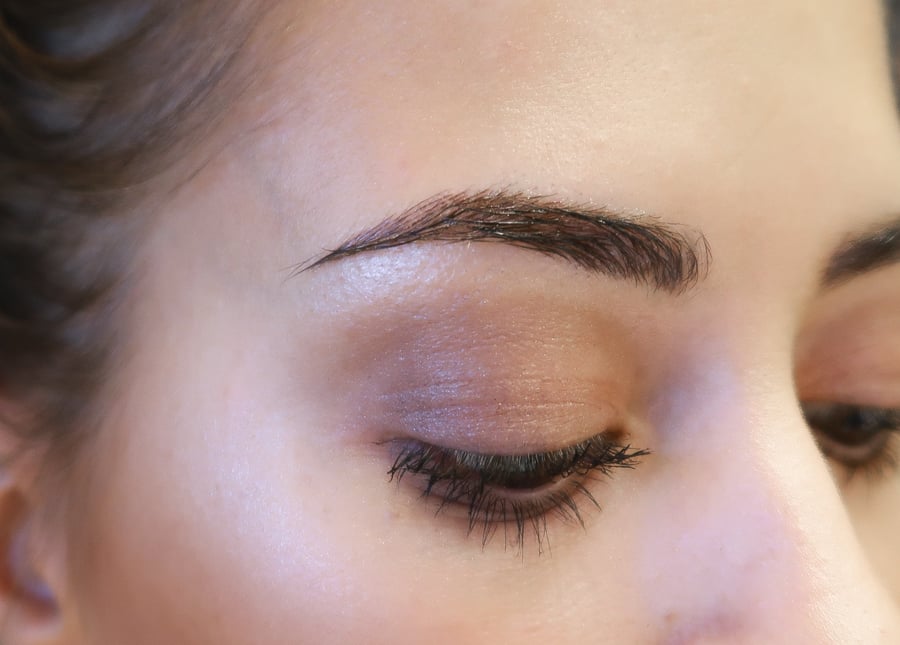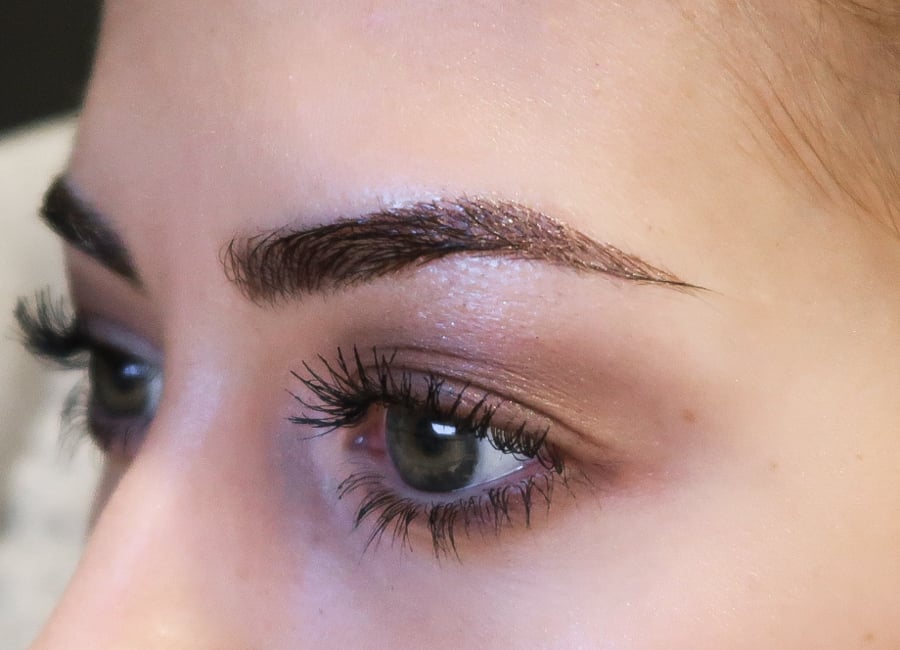 3 DAGAR EFTER BEHANDLING (salva på)

// 3 DAYS AFTER TREATMENT (I have ointment on)

Får rysningar av så här nära close-ups haha, speciellt med den geggiga salvan på. Men jag måste ha salvan på i ett par dagar nu tills det har läkt! Iallafall, jag lovade ju att berätta om brynbehandlingen jag gjorde hos Malika i lördags. För er som inte vet hur Microblading går till så är det kort och gott så att man skär smala små snitt i huden (det kändes inte alls eftersom att hon bedövade området innan) och lägger sedan färg i, så att det ser ut som riktiga strån. Jag skulle inte vilja kalla det för tatuering för när man hör om bryntatuering så tänker man direkt på typ något sånt här haha. Det här ser så mycket mer naturligt ut.
Jag ville göra detta för att mina bryn är så himla smala längst ut, i mitt vänstra bryn (som jag tyvärr inte tog bild på innan) så har jag dessutom ett stort mellanrum där det knappt finns något hår alls. Malika utgick från hur jag normalt sminkar mina bryn, förstärkte min egna form och gjorde brynen tjockare där de är som smalast. Jag kommer fortfarande sminka mina bryn men så jääääkla skönt att vakna upp med fina bryn också! Innan har jag liksom inte ens gått till mataffären utan att fylla i mina bryn. Så jag är verkligen jättenöjd.
Nu får jag inte sminka brynen på några dagar, sedan ska jag göra ett återbesök om 7 veckor för att eventuellt fylla i mer om jag vill det (nu är brynen lite mörka men kommer se ljusare ut om ett par veckor) och sedan bleknar det med tiden. Jag tror hon sa att det typ är helt borta efter 2 år!
// These close-ups give me chills haha, especially with that goo on. But I have to have that ointment on until it's healed! Anyway, I promised to tell you about the brow treatment I did at Malika's on Saturday. For those of you who don't know what Microblading is, you make some small cuts on the skin with a little "knife" and then put color in it, to make it look like real hair. I wouldn't call it a tattoo because when you hear about eyebrow tattoo you automatically think about something like this, haha. This looks so much more natural.
I wanted to do this because my outer eyebrows are so thin, in my left brow (I forgot to take a before photo on that one) I also have a gap with almost no hair at all. Malika made the shape from how I normally paint my brows and how my natural shape is, and made the slimmest parts more thick. I will still fill in my eyebrows but it's sooo nice to wake up with good brows! Before this I didn't even walk to the supermarket without painting my brows. So I'm super happy.
Now I can't put make up on my brows for a few days, and then I will go back in 7 weeks and maybe fill in some more hairs if I want to (they are a bit dark now but they will look brighter in a few weeks) and then it will fade with time. I think she said it will be completely gone in 2 years!