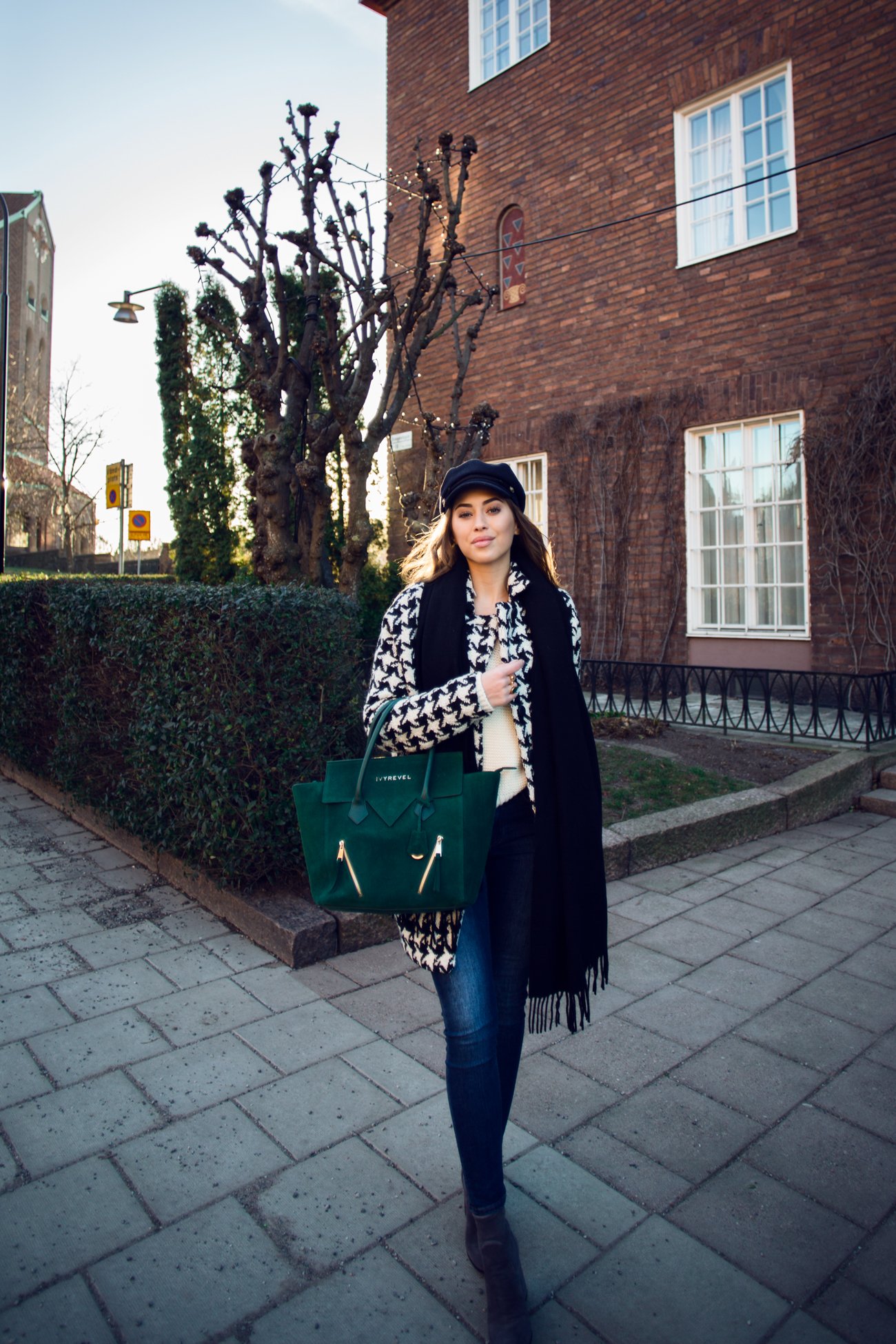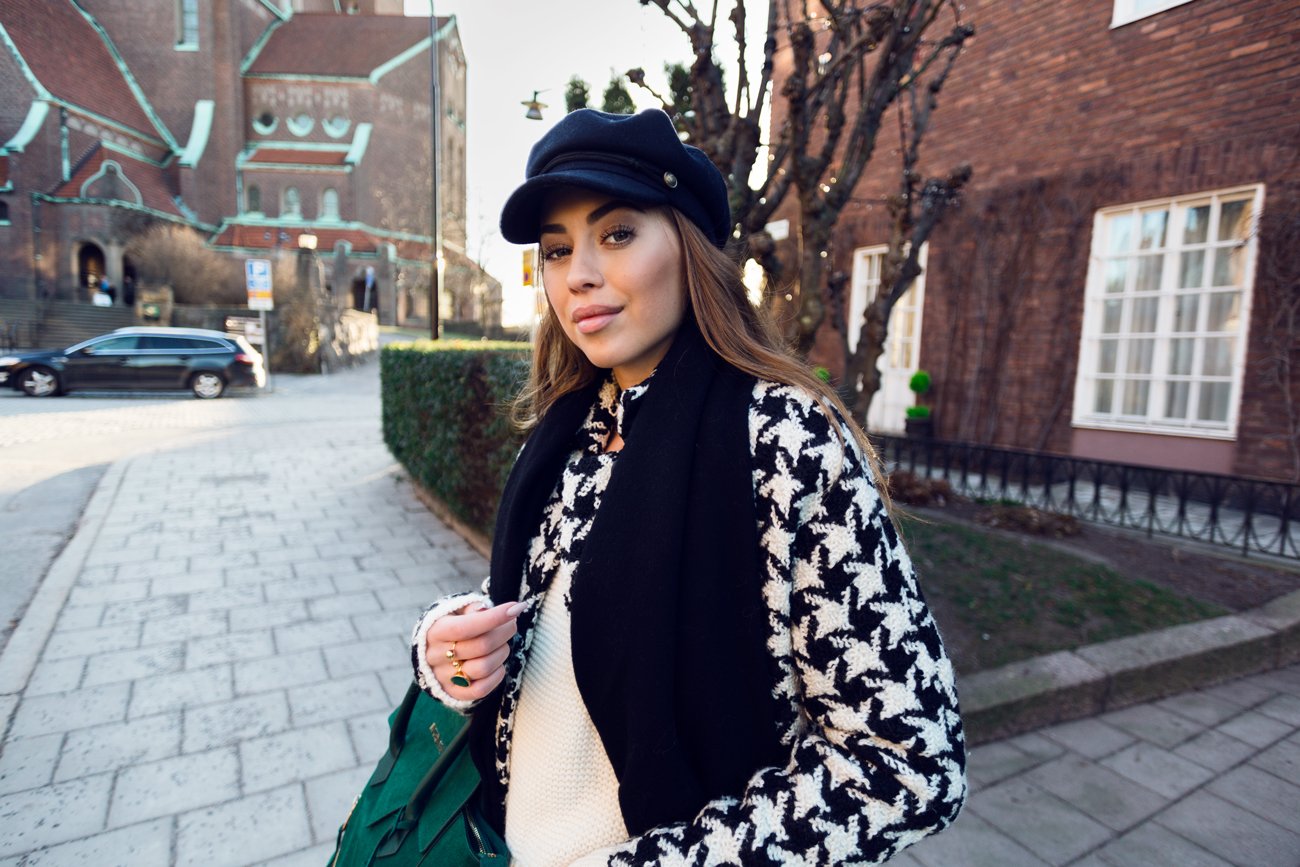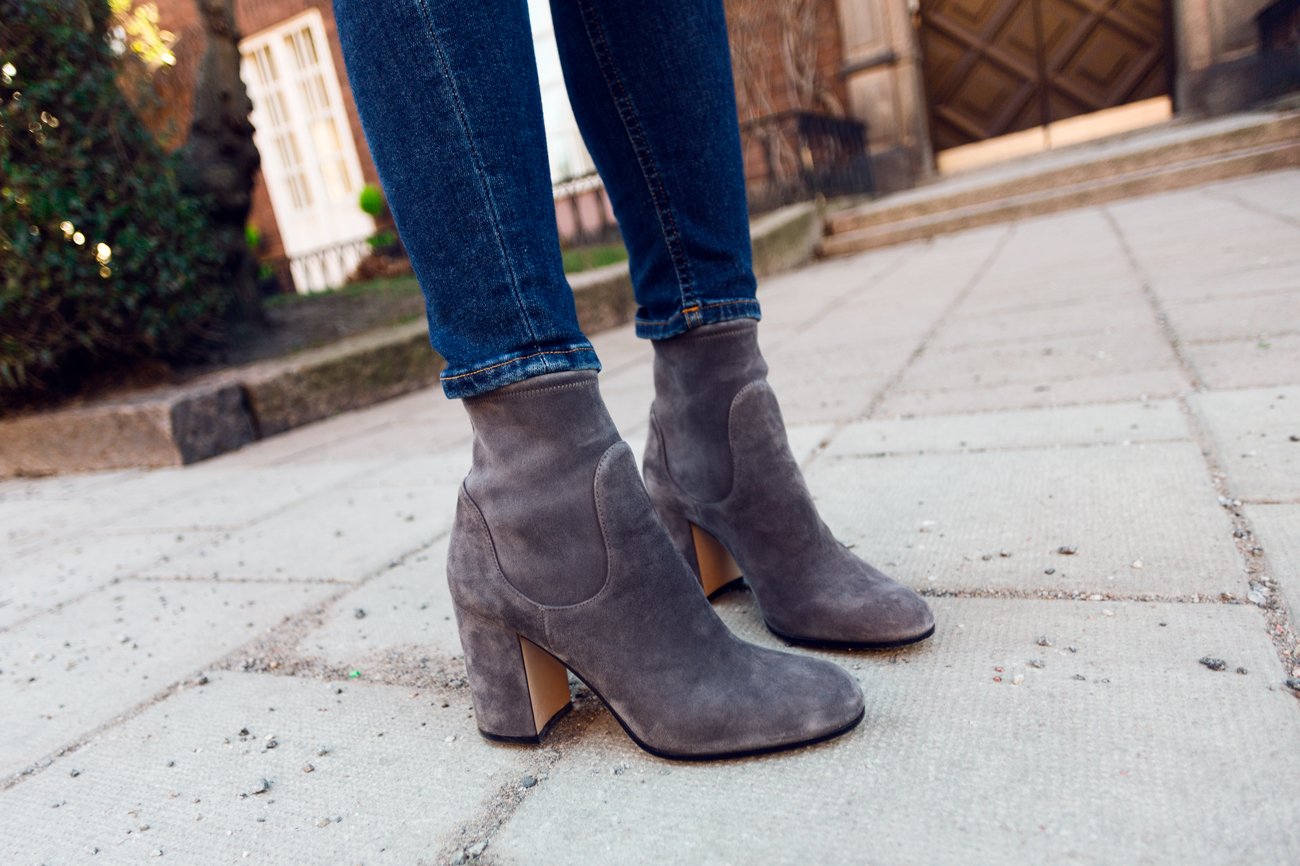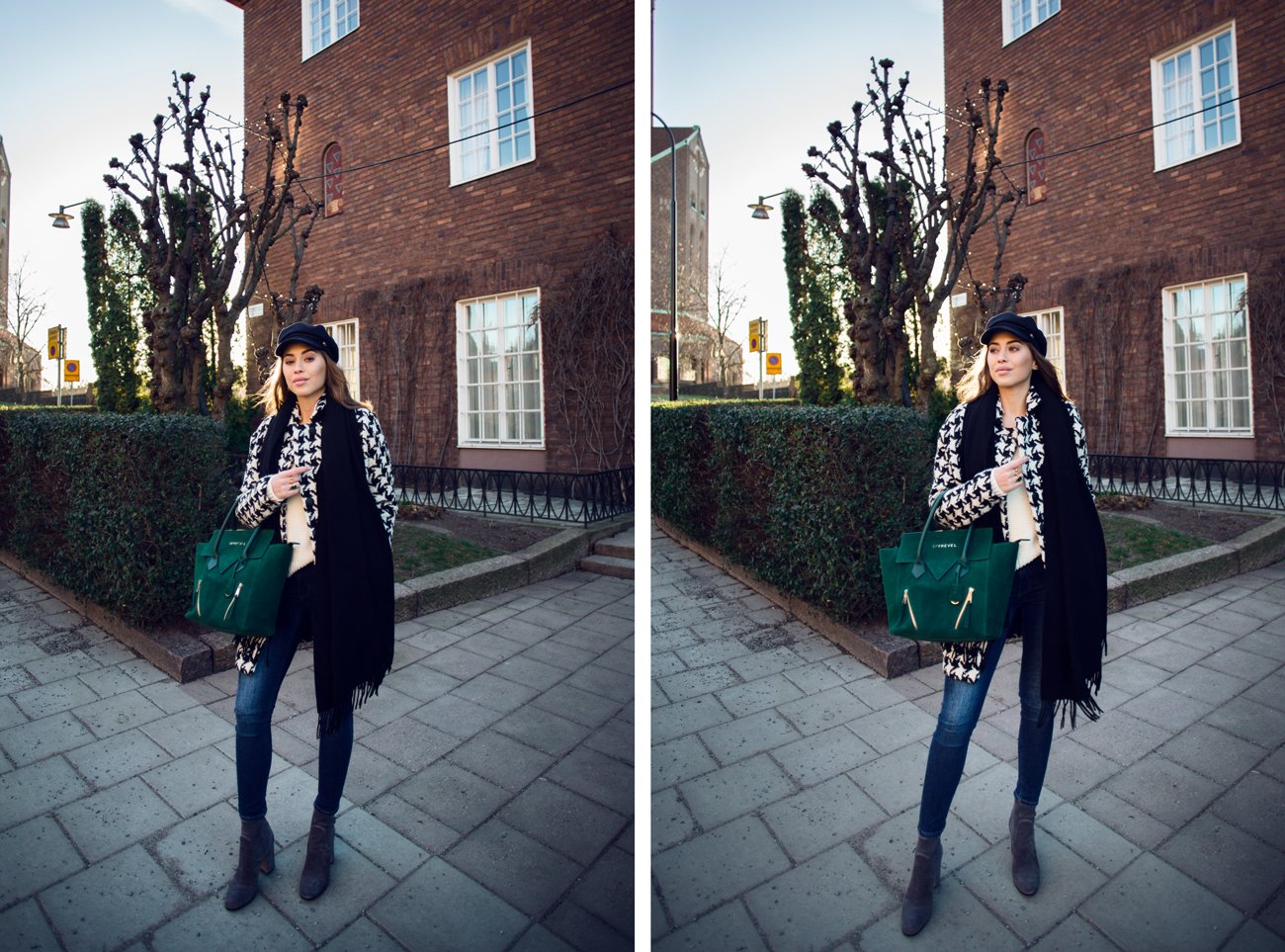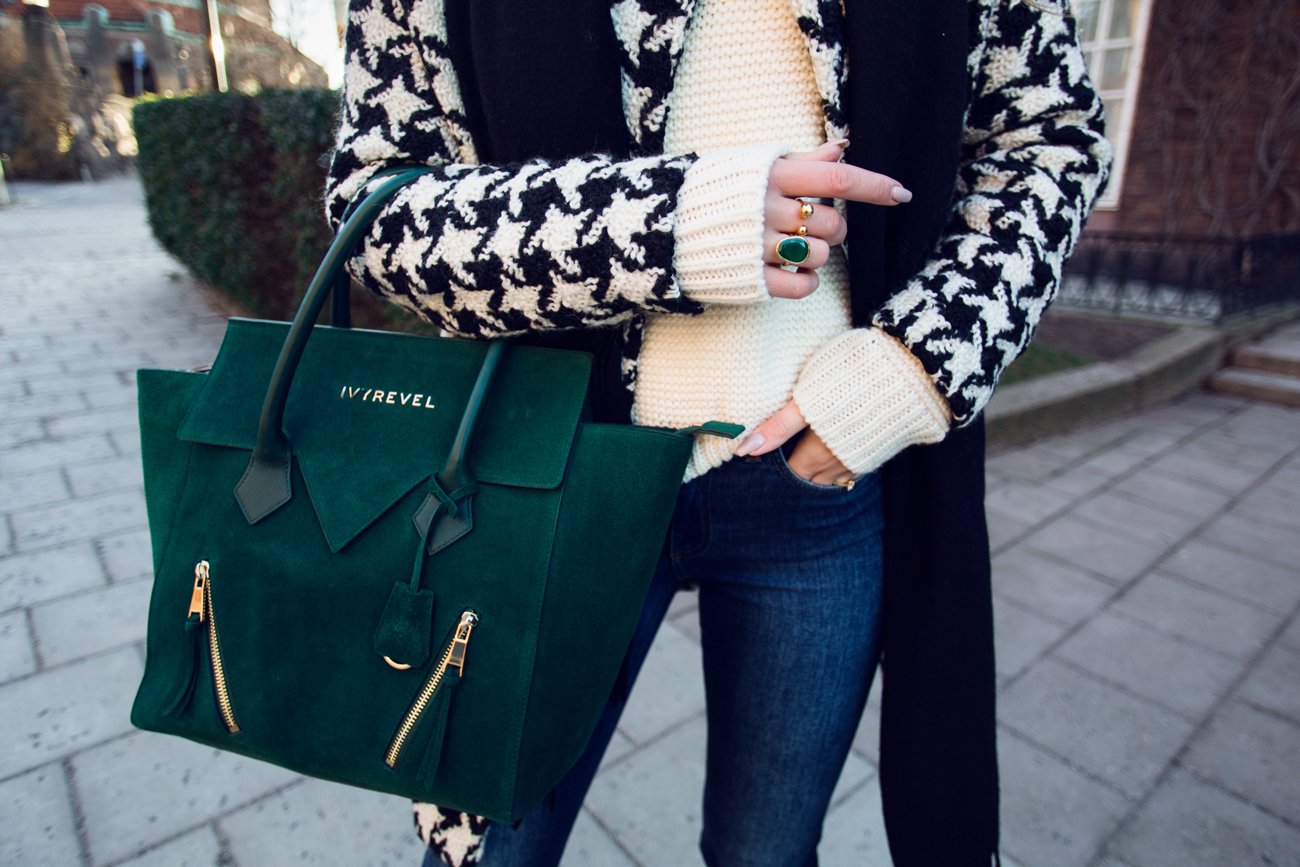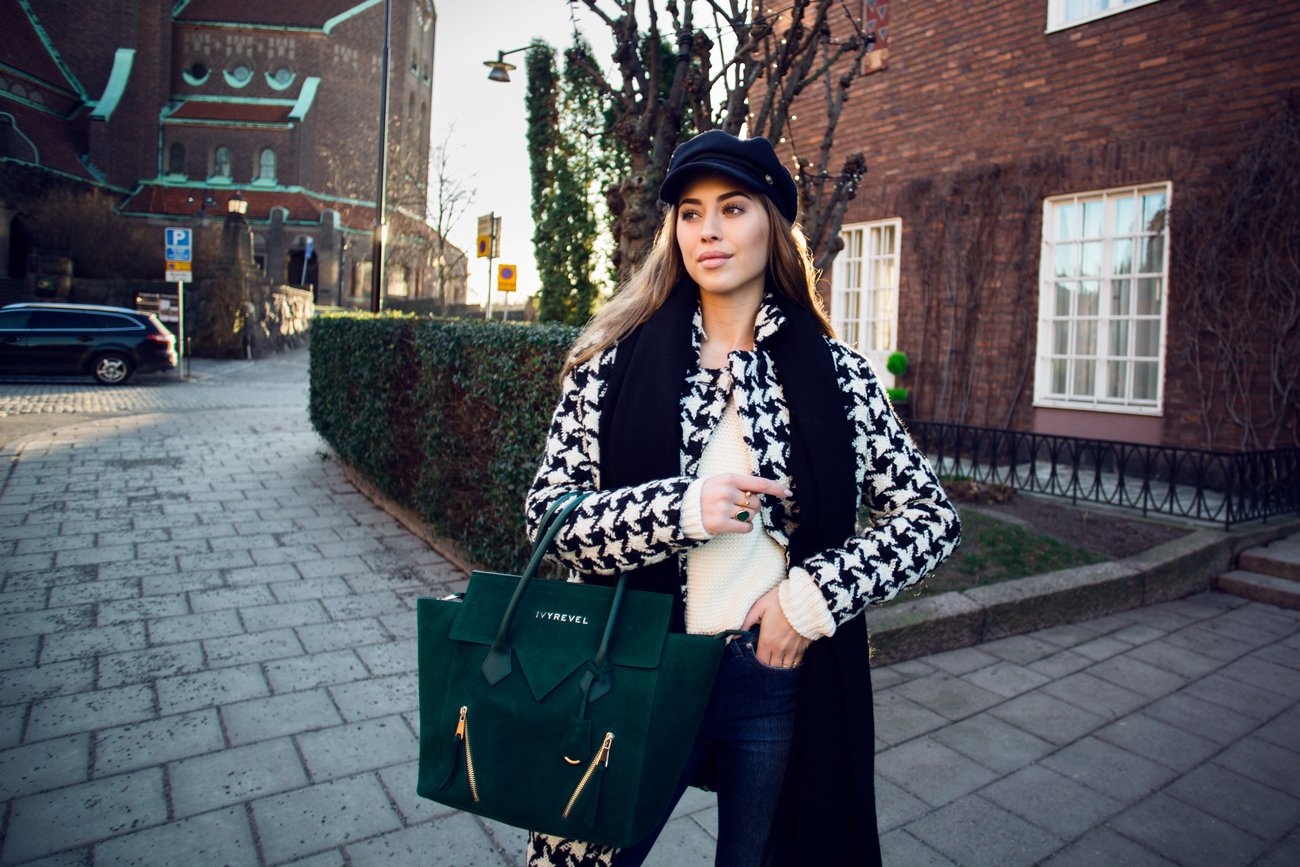 Old coat from Vila // jeans and scarf from Acne // bag and sweater from Ivyrevel // shoes from Gianvito Rossi // rings from Sophie by Sophie
Dagens look! Väskan är ett sample som inte klarade sig till the final cut (roffade åt mig den innan jul när alla på kontoret fick plocka vad de ville av alla gamla samples). Det händer väldigt ofta att vi utvecklar en produkt som sedan aldrig produceras, oftast för att de blir för dyra, inte som vi tänkt oss eller för att vi helt enkelt utvecklat för många styles för säsongen. Tycker det var lite synd att den här väskan aldrig producerades, den är ju så fin!
Hade tänkt träna nu efter jobbet men ska hem och spela tv-spel istället. Story of my life, hade kunnat vara mer vältränad och stark men prioriterar typ spel och serier framför träning haha. Just nu är jag helt besatt av Tricky Towers på PS4, det är som tetris fast med olika utmaningar. Askul att spela flera och tävla mot varandra! Overcooked och Towerfall Ascension är två andra spel som också är roliga att spela tillsammans.
// Today's look! The bag is a sample that never made it to the final cut (I grabbed it before Christmas when everyone at the office got to take anything they wanted from all the old samples). It happens very often that we develope a product that we later on decide not to produce, most often because they turn out to be too expensive, doesn't look the way we thought it would or simply because we've developed too many styles for the season. I think it's a bit sad that we never produced this bag, it's so pretty!
I was planning on working out after work but I'm gonna go home and play video games instead. Story of my life, could have been more fit and strong but I prioritize games and tv-series before workout haha. Right now I'm completly hooked on Tricky Towers on PS4, it's like tetris but with different challenges. It's really fun to play several players and compete against each other! Overcooked and Towerfall Ascension are also superfun games to play against each other.