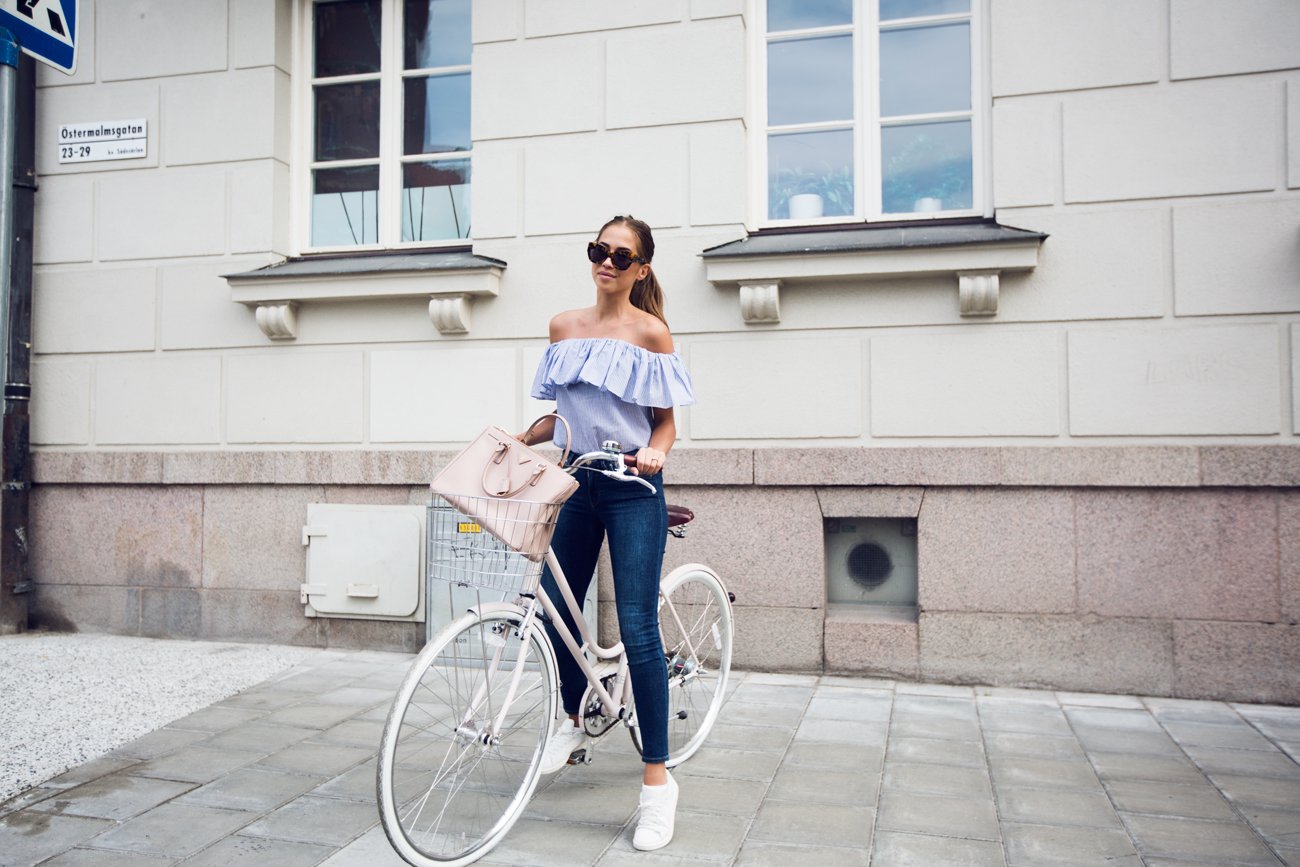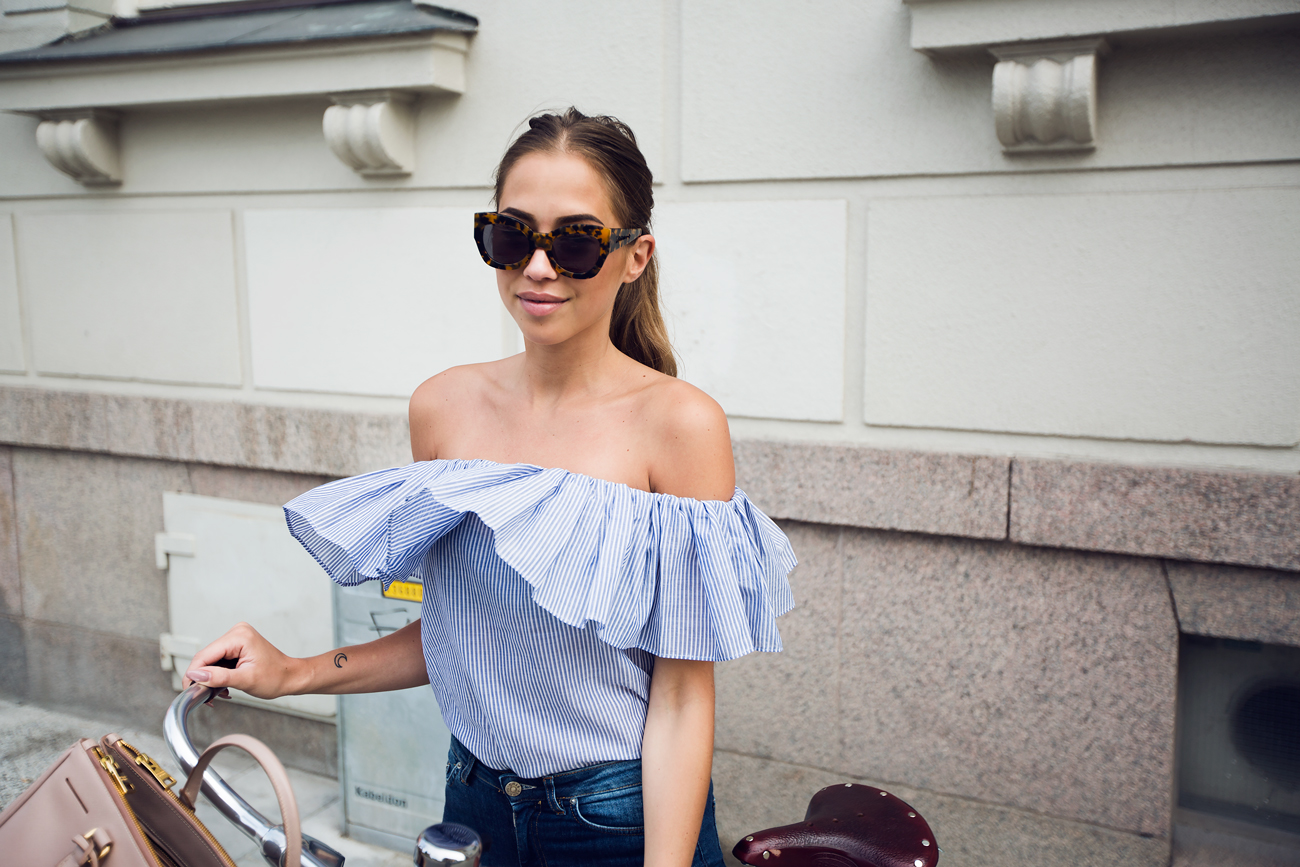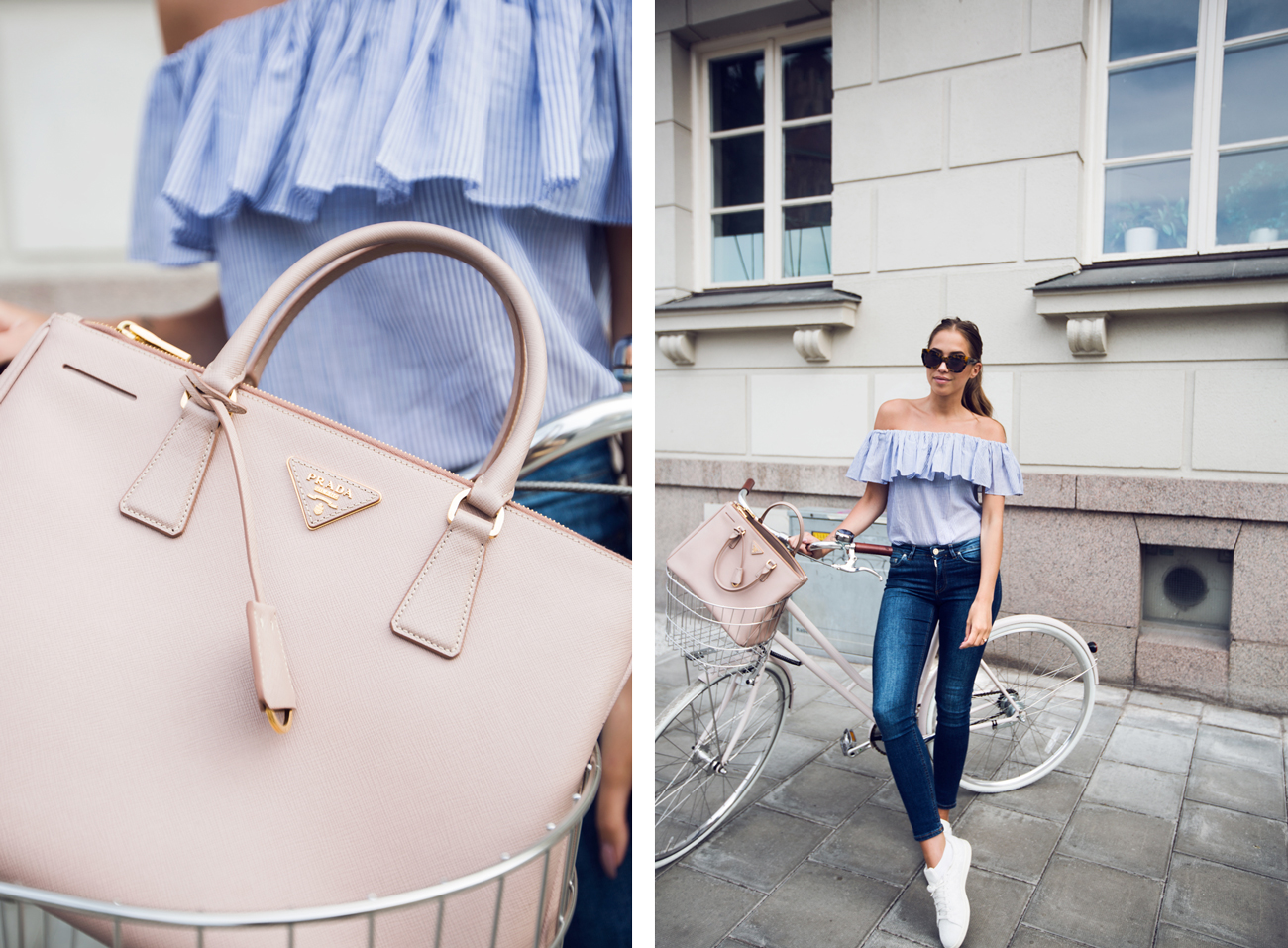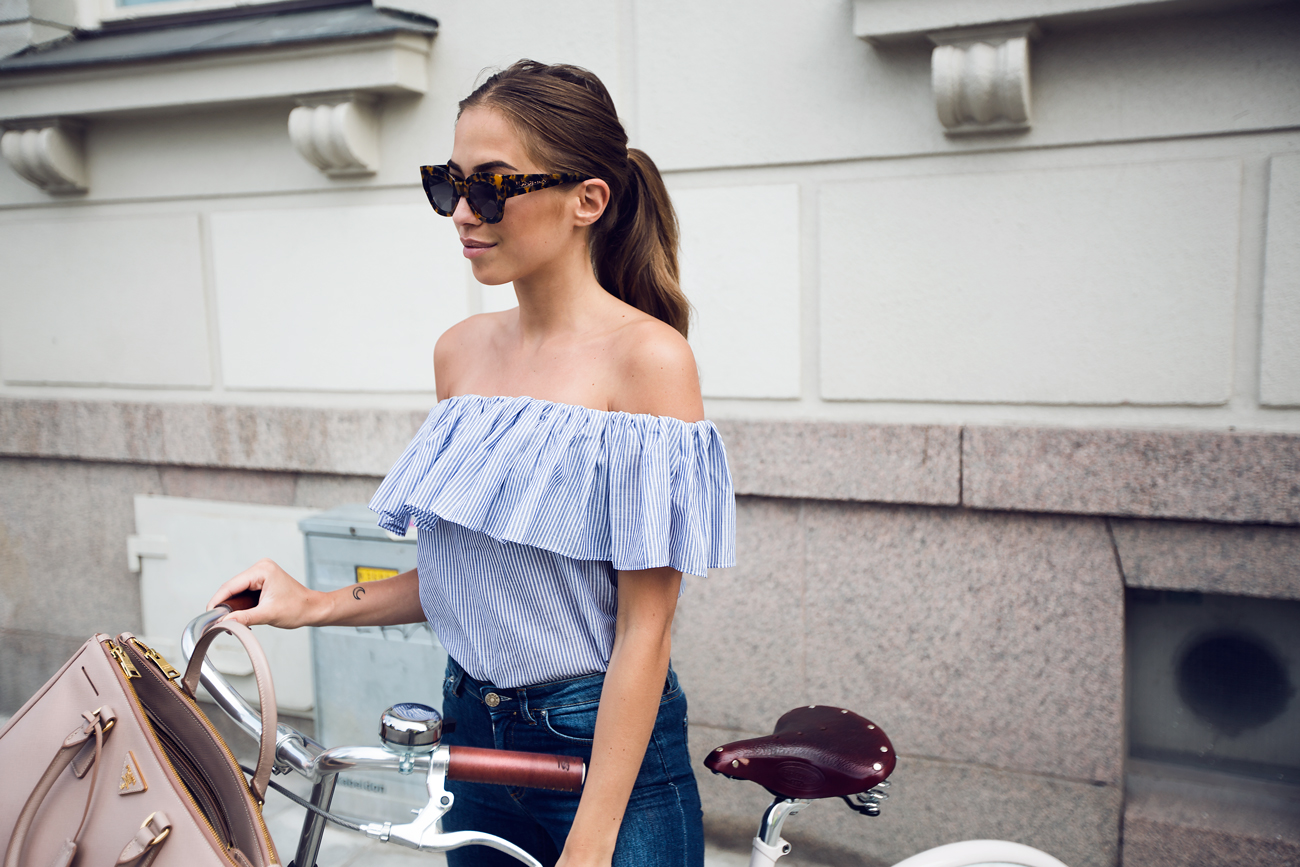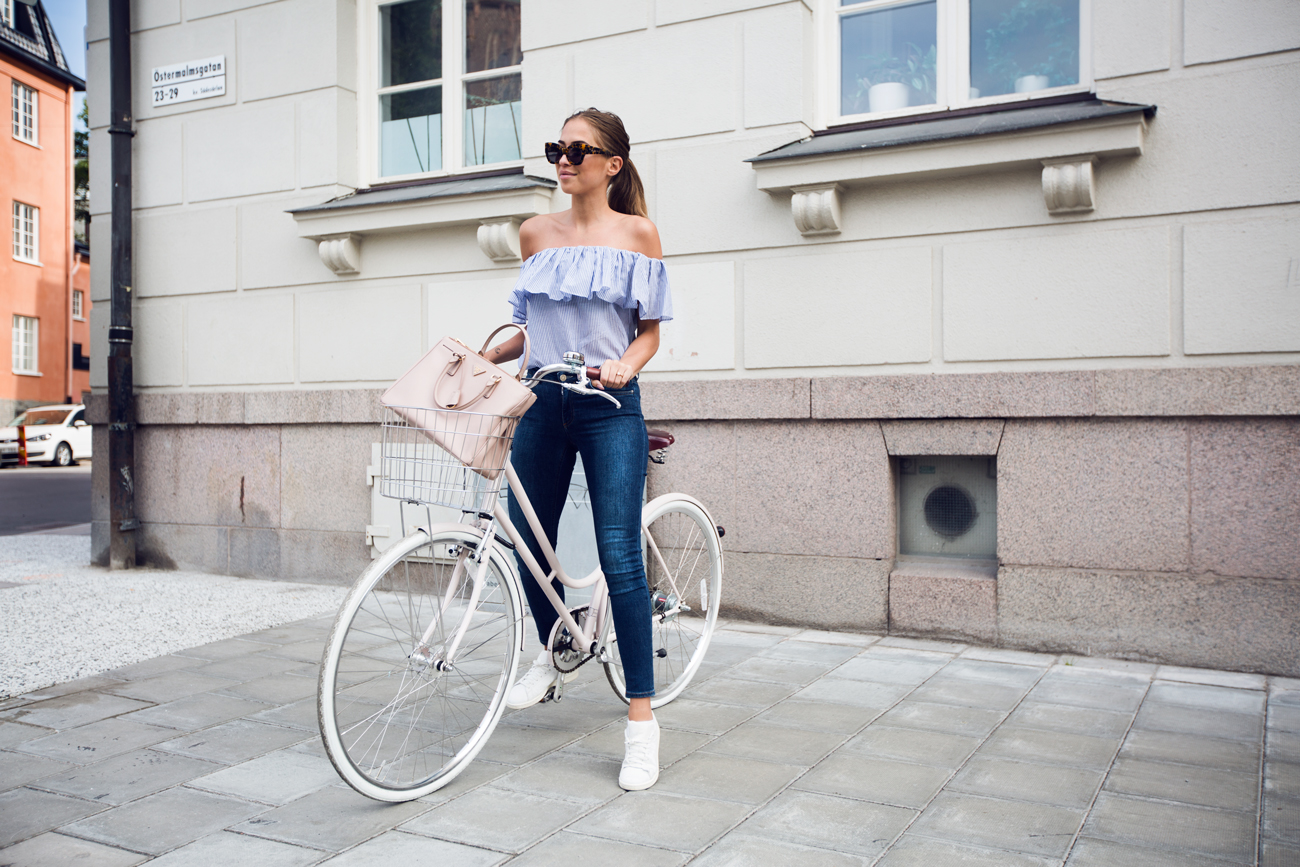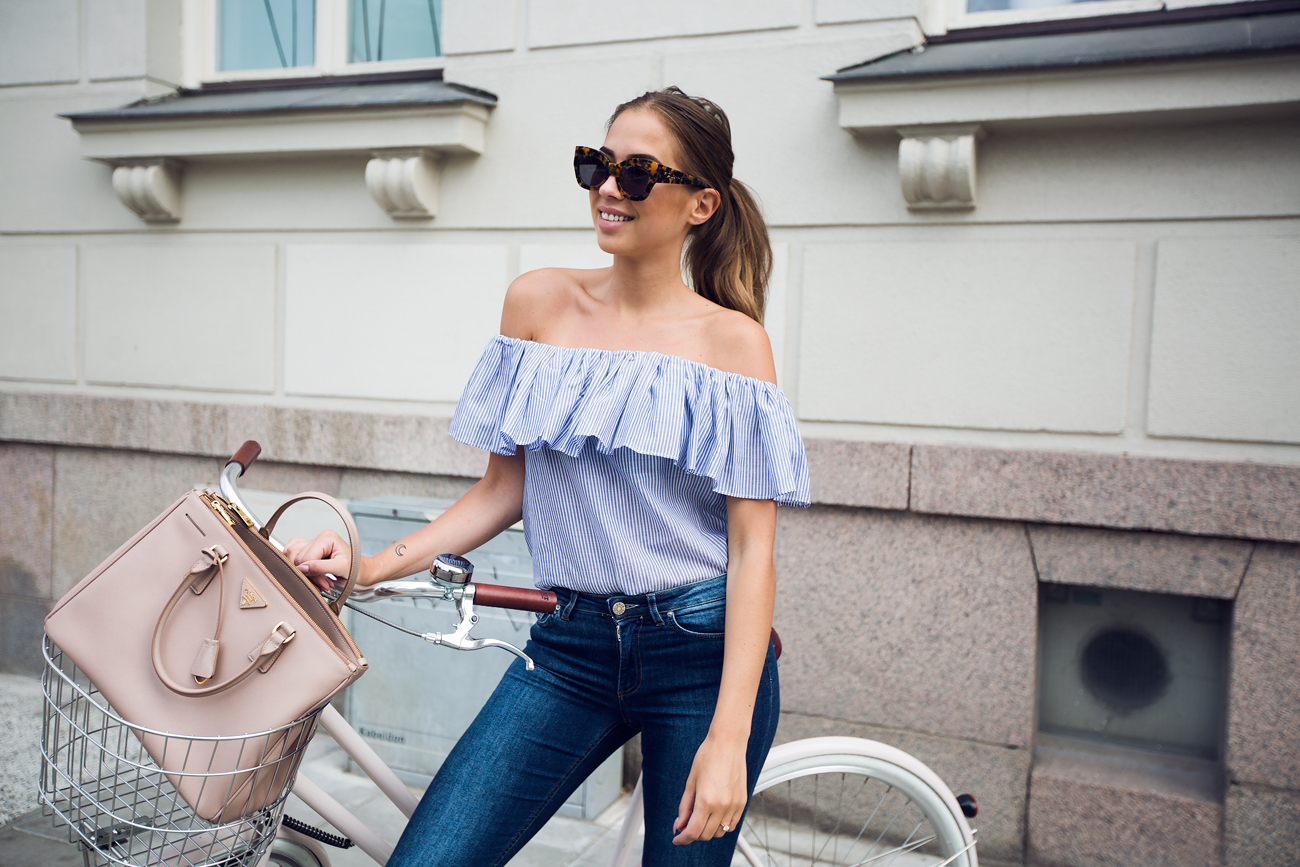 Top from Designers Remix // Acne jeans // shoes from Adidas x SNS // Karen Walker sunglasses // Prada bag // bicycle from BikeID
Jag är tillbaka på kontoret efter en härlig helg i Barcelona! Känns dock som att jag blivit påkörd av ett tåg.. Vaknade upp med ont i halsen igår, trodde mina öron skulle sprängas på planet hem, pollen dödar mig idag och på toppen av det fick jag plötsligt nackspärr (IGEN?!) alldeles nyss när jag och Madde tog bilderna ovan. Haha vad faaaaan. Känner mig så ynklig och liten idag.. Jaja, det är bara att bita ihop och ta mig igenom jobbdagen.
Nu ska jag in på möte. Puss ha en fin dag!
// I'm back at the office after a lovely weekend in Barcelona! It feels like I've been hit by a bus though.. I woke up with a sore throat yesterday, I thought my ears was going to expload on the flight home, pollen is seriously killing me today and on top of that something happened with my neck (AGAIN?!) when Madde and I took these photos a few minutes ago so now it hurts and I can't move it. Haha what the fuuuuck. I feel so small today… Well, I just have to suck it up and get myself through the work day.
I'm going in to a meeting now. Have a nice day! Hugs!