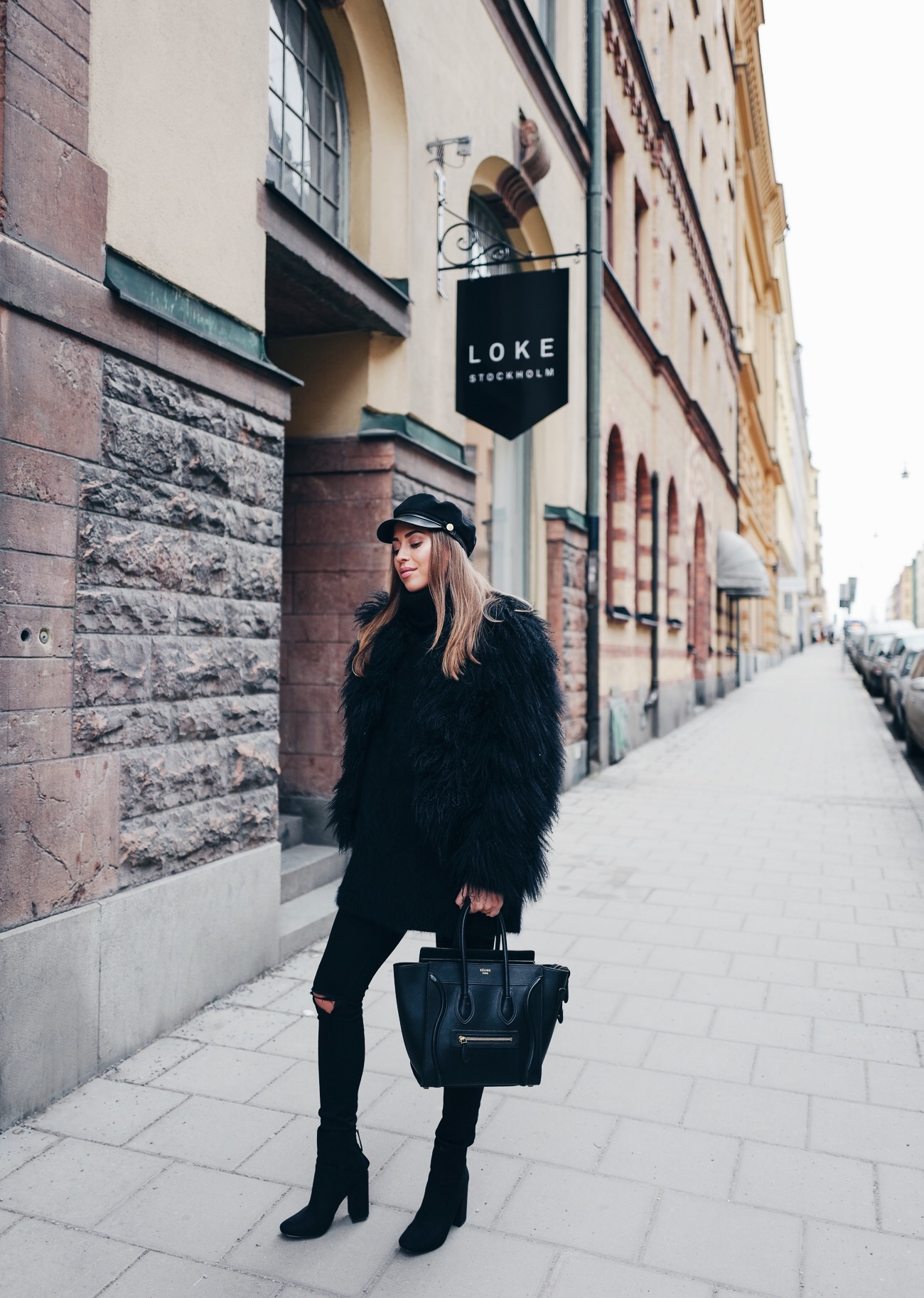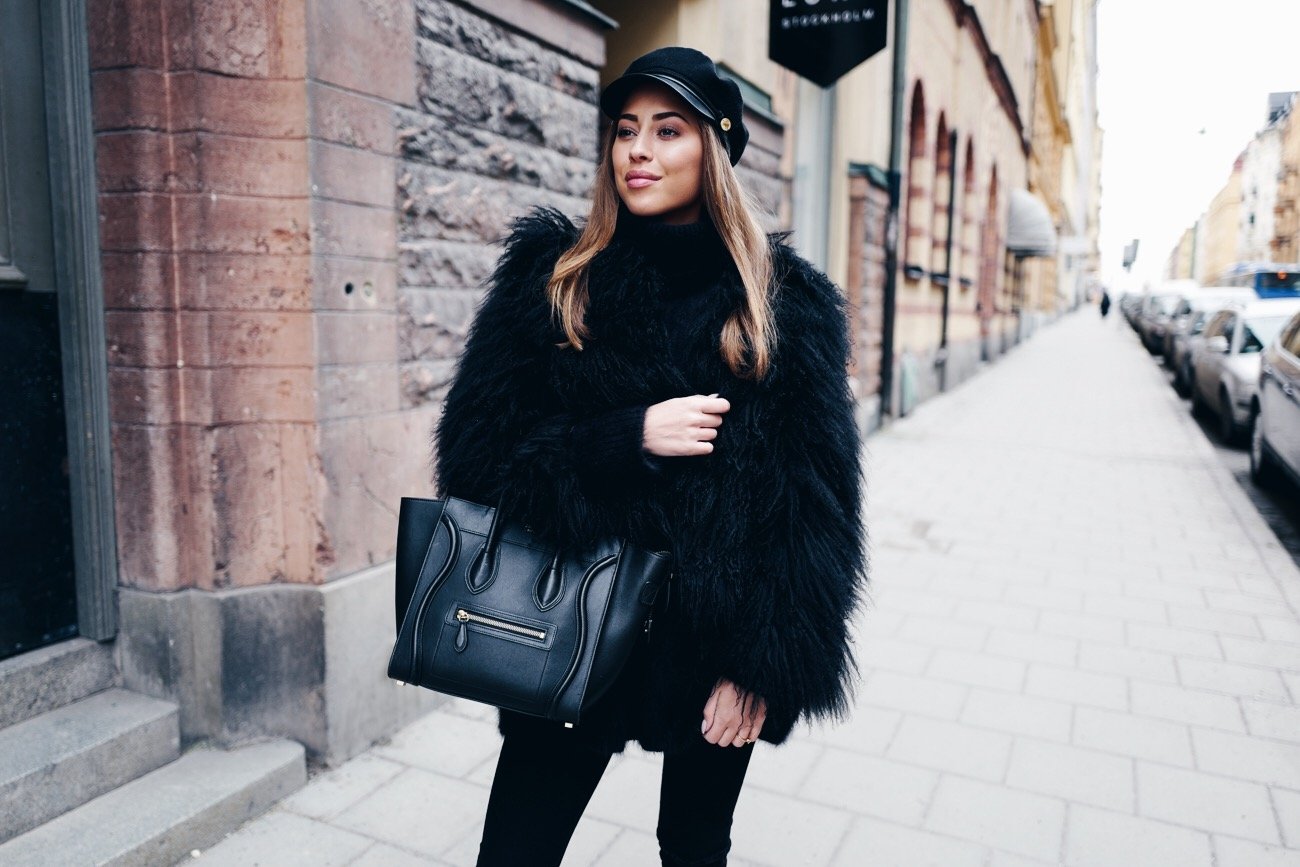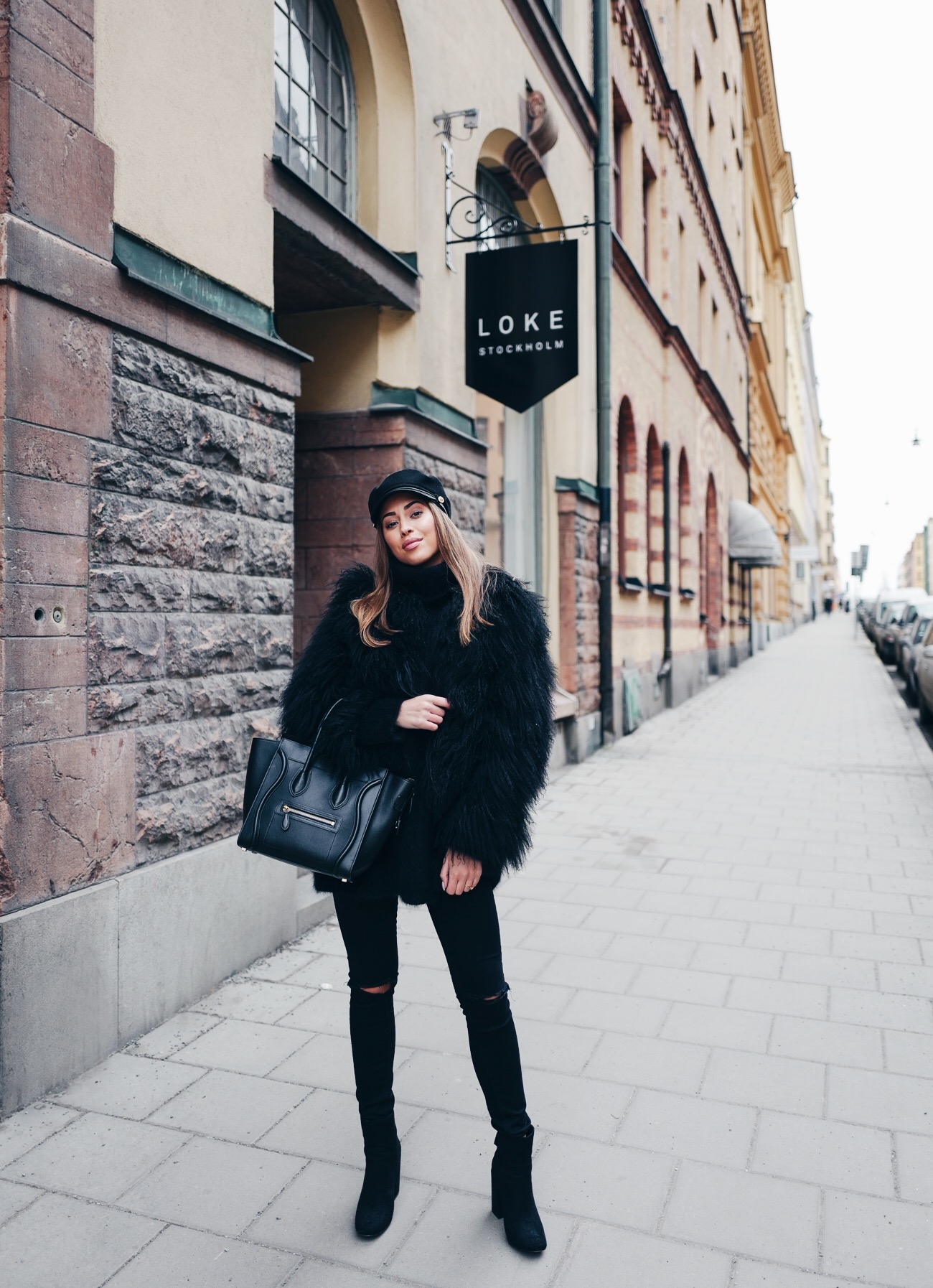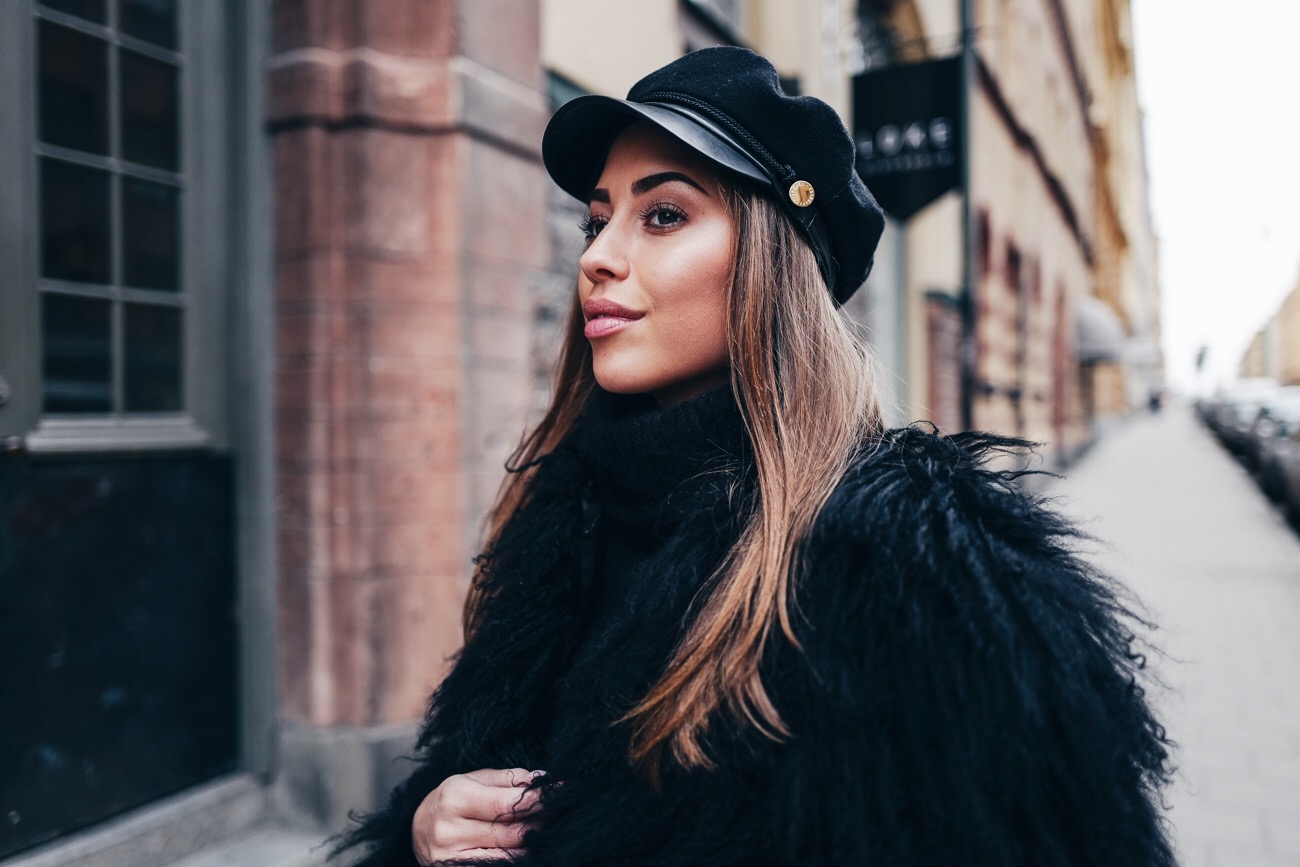 Boots here (adlink) // old cap from Ivyrevel // jacket from Pellobello // old sweater from H&M // jeans here (adlink)
Hann inte posta den här looken i lördags så den kommer nu! Svart på svart, ni vet att jag gillar det. ;-) Kom precis ut ifrån dagens sista möte och ska strax möta upp Stella och gå och dansa! Så kul att hon fastnade för dansen, det är ju alltid roligare att ha en kompis vid sin sida och med Stella blir det alltid mycket skratt! Får ta och presentera henne ordentligt i bloggen snart, vi kommer ändå jobba mycket ihop (främst med Youtube, men också lite foto då Madde gått över till fulltid på Ivyrevel) så ni vet vem jag skriver om hehe.
// I didn't have the time to post this look on Saturday so here it is now! Black on black, you know I like that. ;-) I just got out of the last meeting of today and I'm gonna meet up with Stella soon and go dancing! I'm glad she like this class too, it's always more fun to have a friend by your side and I always laugh a lot with Stella! I'll have to introduce her for you guys soon, we're gonna work a lot together (mostly with Youtube, but also some photo since Madde works fulltime at Ivyrevel now) so you know who I'm writing about hehe.