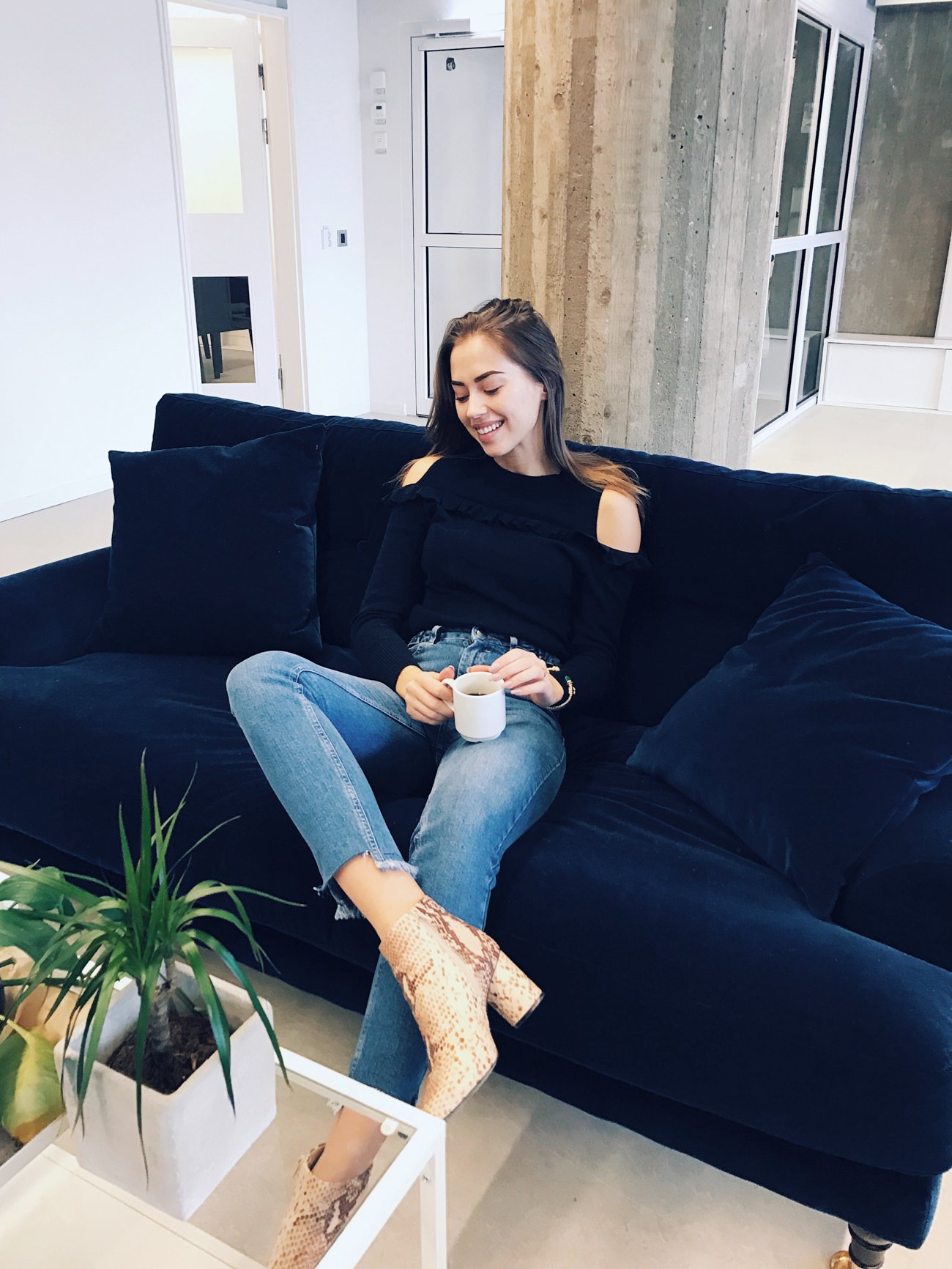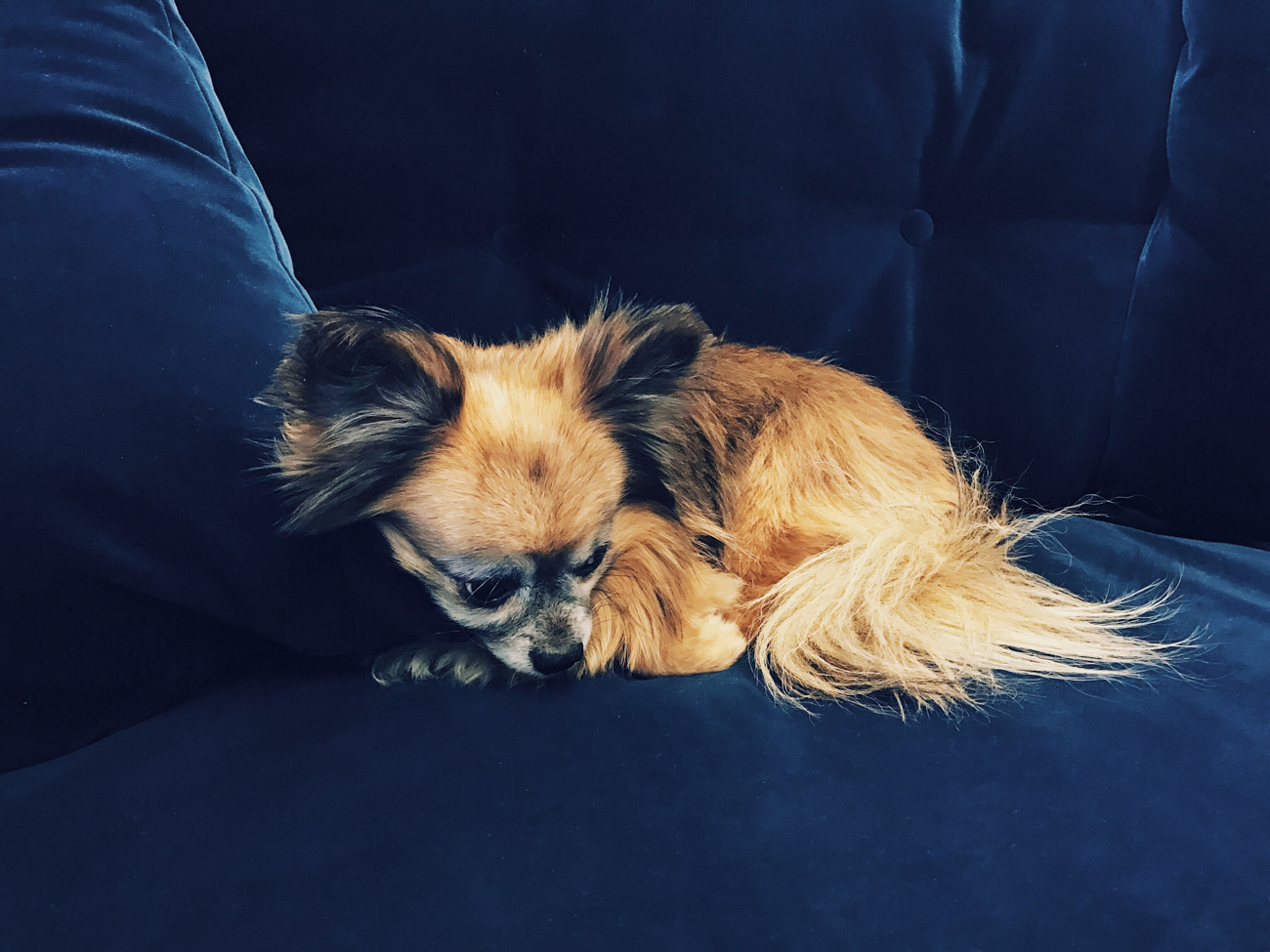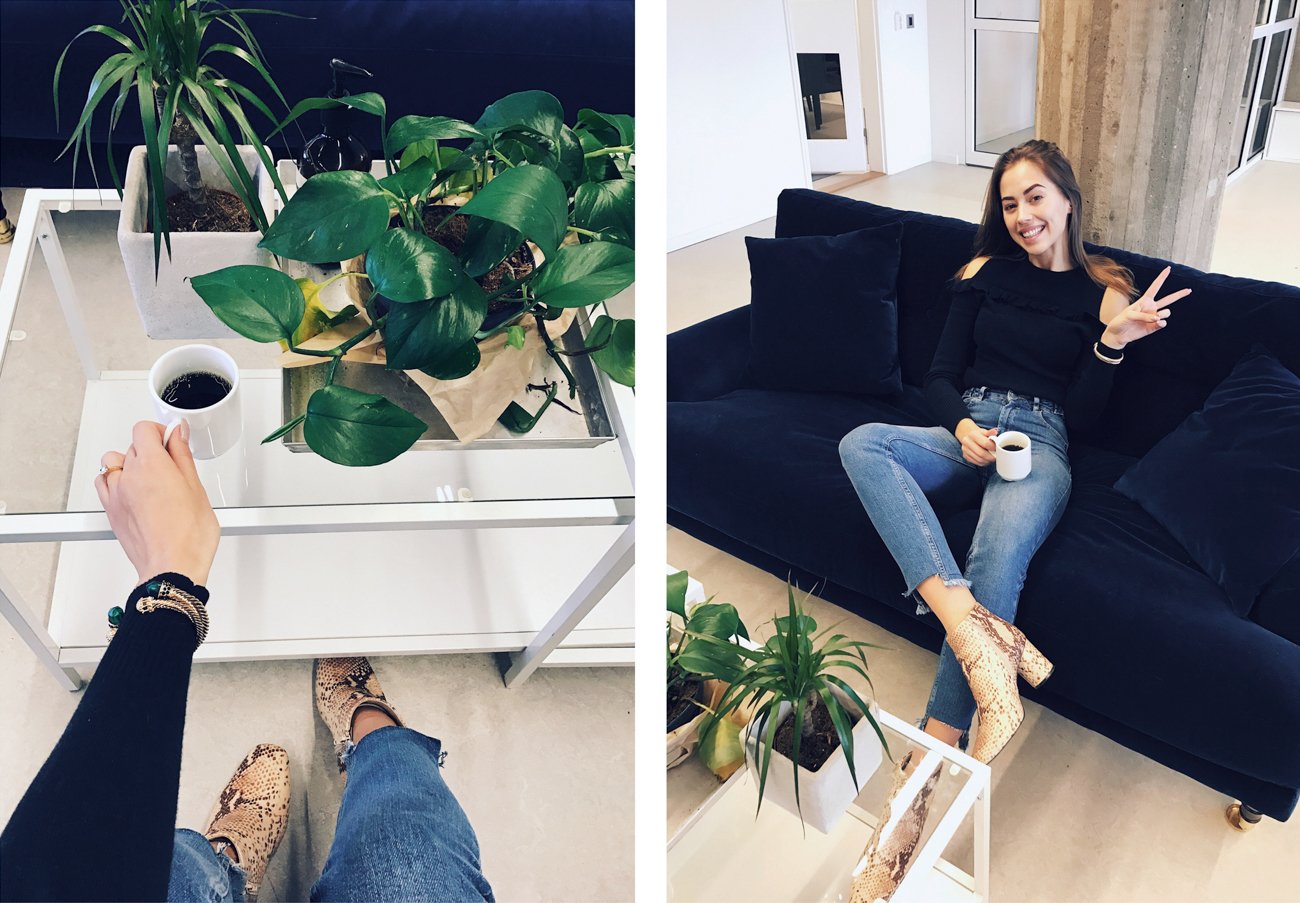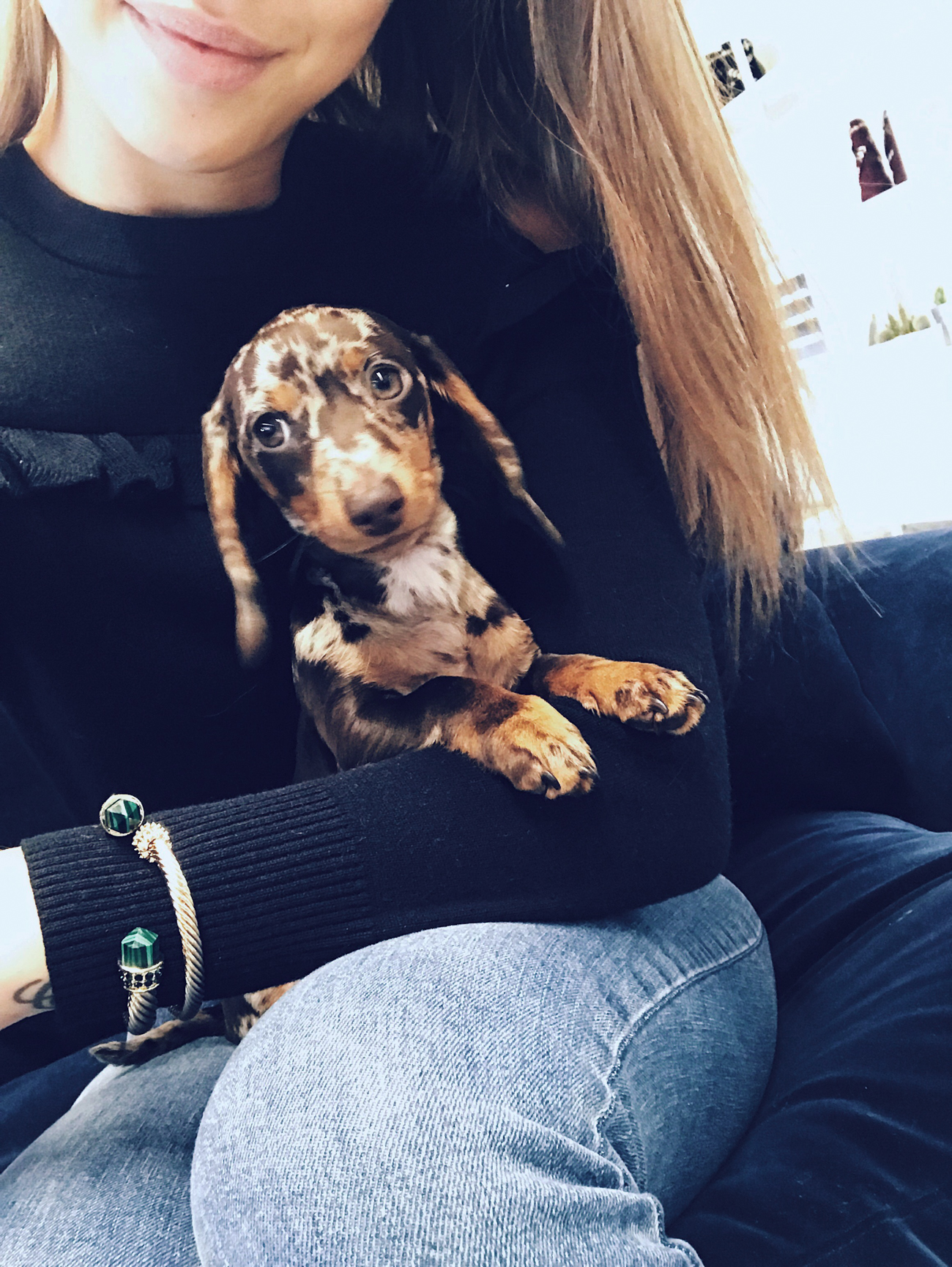 Today at the office! Jeans here (adlink), top here (adlink), boots from Jennie-Ellen, bracelets from Ivyrevel.
Sammetssoffor överallt haha! Har fått frågor om vår soffa hemma, det är en Chesterfield som vi köpte från Hagagruppen på en inredningsmässa här i Stockholm. Det var ett visningsexemplar så vi fick den för bara några tusenlappar, vi är så himla glada för det! De här sofforna vi har på kontoret är också väldigt fina, från MeliMeli. Väldigt sköna att jobba ifrån (eller bara sätta sig och mysa med vovvarna en stund :-)) när man vill ta en paus från skrivbordet.
Hur stor har inte Ines blivit förresten? Det känns som att hon vuxit jättemycket på bara några veckor. Fortfarande väldigt mini såklart. <3
// Velvet couches everywhere haha! Some of you have been asking about our couch at home, it's a Chesterfield and we bought it on an interior fair here in Stockholm. We got it really cheap since they had it there for show, we're so happy about that! These couches we have at the office are also really nice, from MeliMeli. Very comfy to work from (or just sit down and cuddle with the doggies for a while :-)) when I want to take a break from my desk. 
Btw how big is Ines now? It feels like she's been growing a lot in just a few weeks. Still mini though. <3